You already know the slit-type MTA mask for the Airblade 2020 has the AB logo design in the upper center position of the mask. In addition to leaving it like that, customers can also turn on the lights in this position to make the car stand out even more! Airblade style MTA mask with Led logo for Airblade 2020 car has Hoang Tri Shop mask! Try it right on your pet car!
Want to see the original product:  Italian Sh slit MTA mask for Airblade 2020
For the MTA mask product line with LED logo at Hoang Tri Shop, there are many choices for you. Customers can refer to the following selection lines:
- LED logo 1 color: When the car lock is turned on, the LED Logo light will also turn on with 1-color light. Customers can choose colors for the logo such as: blue, yellow, red, white. Depending on your needs and preferences, customers can choose one of the colors above.
- LED logo 2 colors: For LED logo 2 colors, there will be 2 modes: turn on the key will be similar to LED logo 1 color. However, the 2nd color of the LED logo will depend on the customer's request and the shop will advise the customer more before installingthe 2-color LED logo for the MTA Airblade 2020 mask.
More examples for customers to better understand the 2-color LED for the MTA mask . For the 2020 Airblade below, the customer is equipped with a headlight on and off switch (zinc cars are not available and must be retrofitted). With this car, when the key is turned on, the LED logo will light up in blue (you choose blue, you can choose another color) and when the switch is turned on, the headlights will change color. red (you can choose another color as you like).
The slit-style MTA mask with Led logo for the Airblade 2020 is an upgraded product from the basic model MTA mask line. Coming to life for your driver, the SH Italian SH-style MTA mask for your car not only makes your car more luxurious, but with the LED logo light on the mask also increases the prominence for your car. Check out more pictures below and equip your pet right away! Come to one of the two branches of Hoang Tri Shop for support.
Address 1: 158 -160 Han Hai Nguyen, Ward 8, District 11, HCMC
Address 2: 586 Pham The Hien, Ward 4, District 8, HCMC
Phone:  0909 4747 13 - 0909 5030 25
Note: The above price only applies to the 1-color logo LED model. Other options will incur additional costs
Video: Airblade 2020 installs a Sh-style mask with a super beautiful LED logo
On the hand of the MTA mask with a slit-type that has not yet integrated LED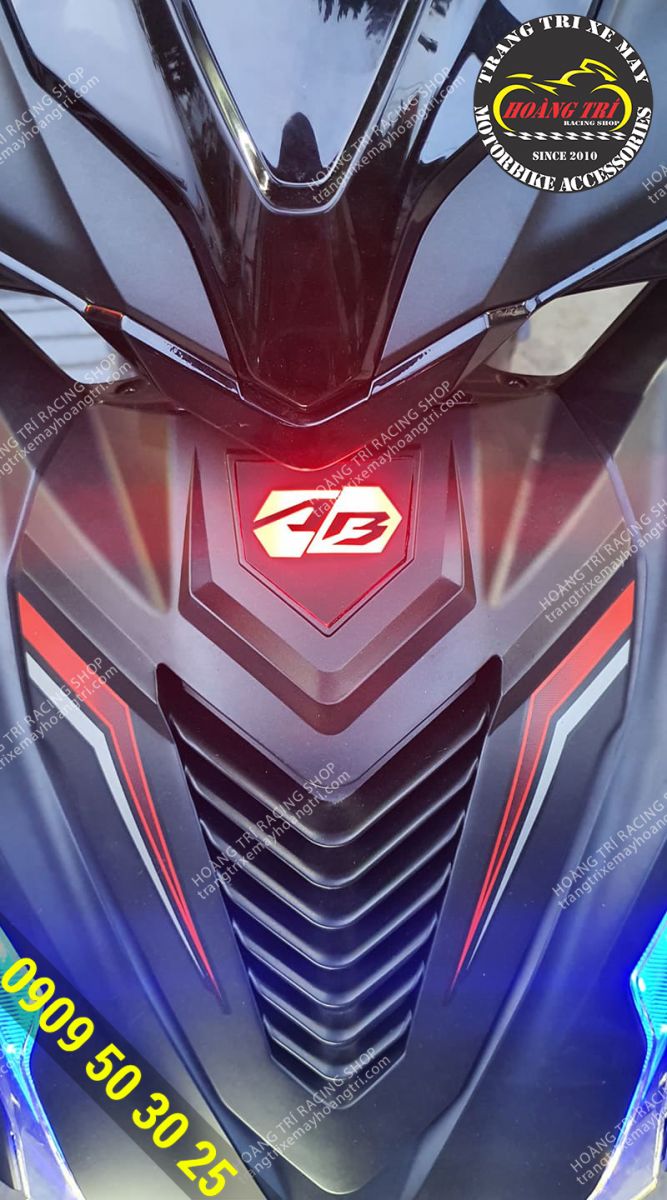 The product has integrated red LED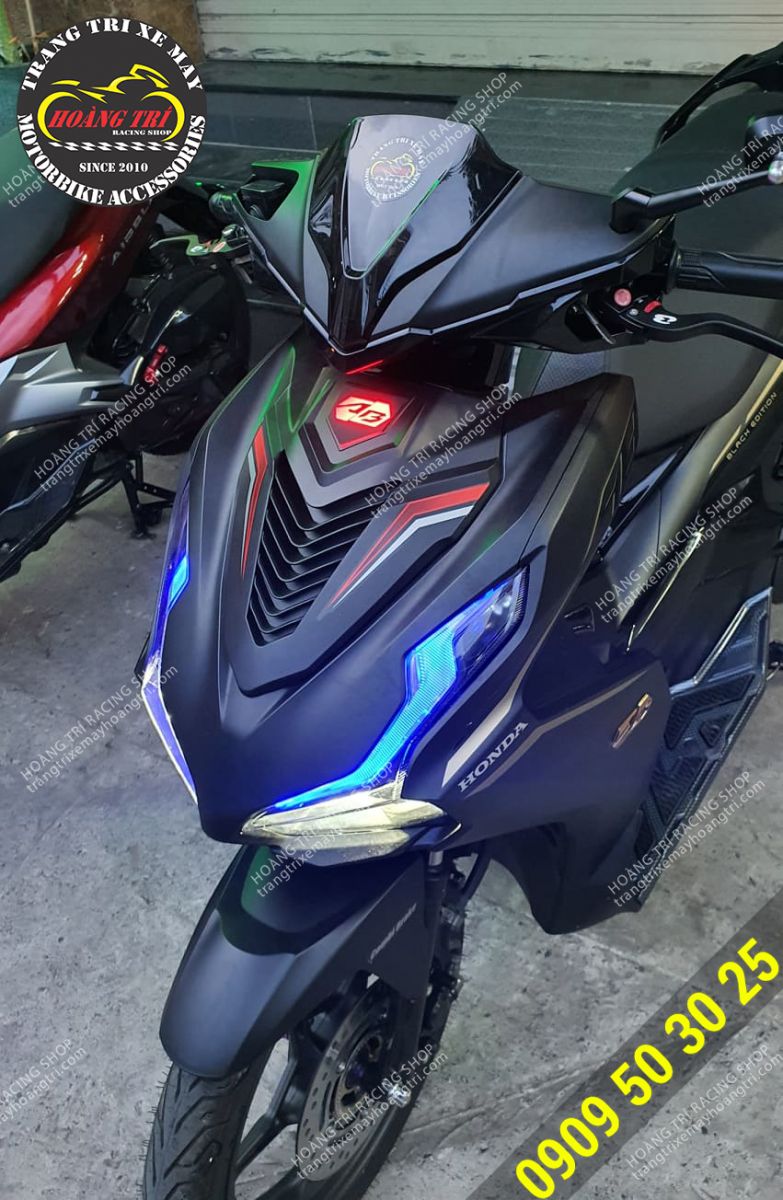 The product after being LED is completely different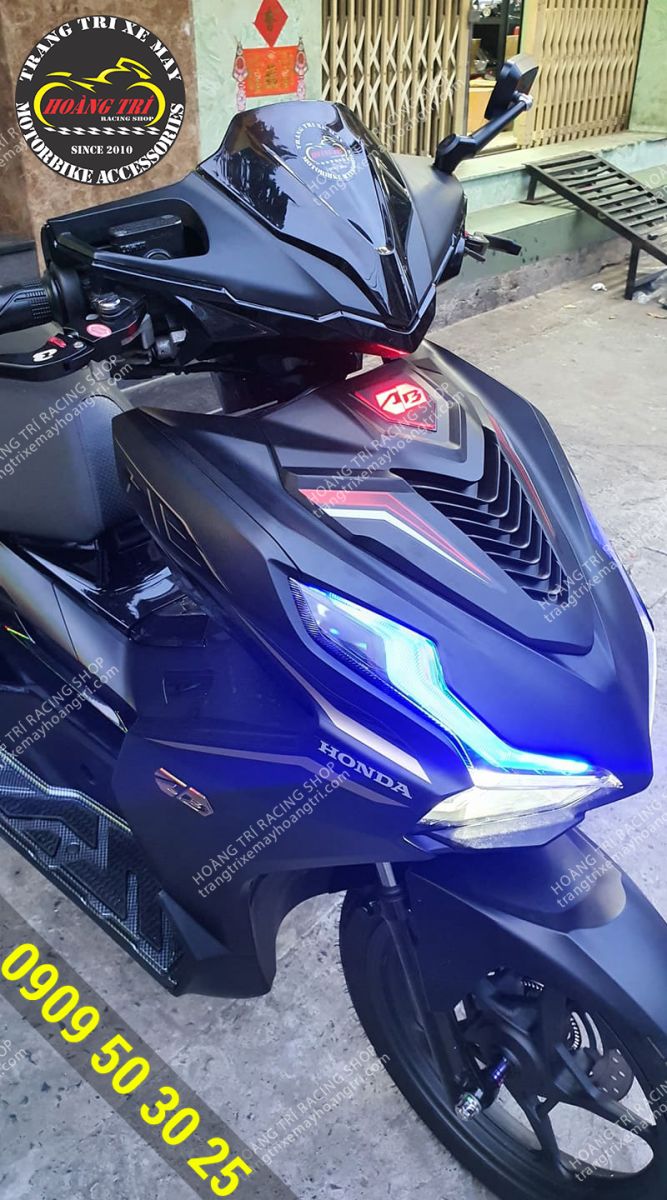 In more attractive and for vehicles not equipped with LED logo model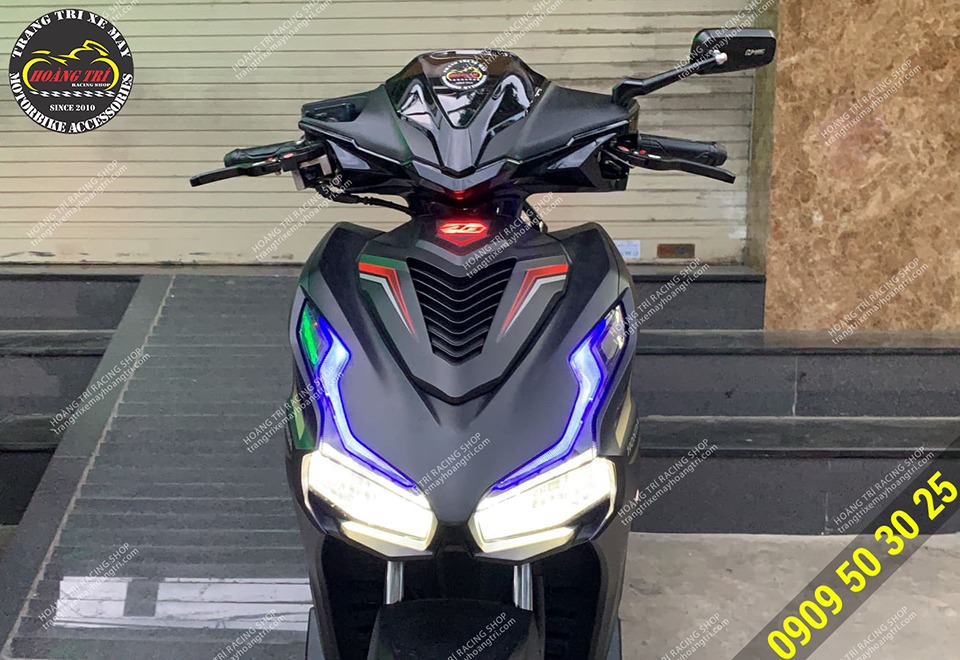 The car is equipped with a 2-color LED logo (blue and red)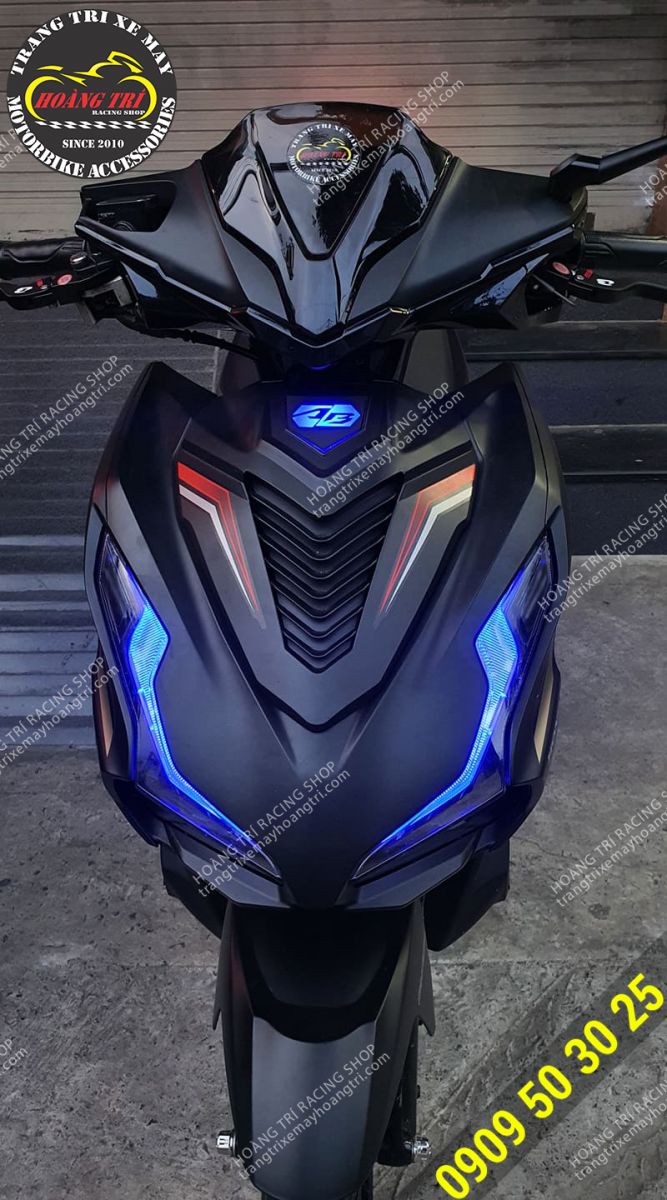 When turning off the LED headlight will turn blue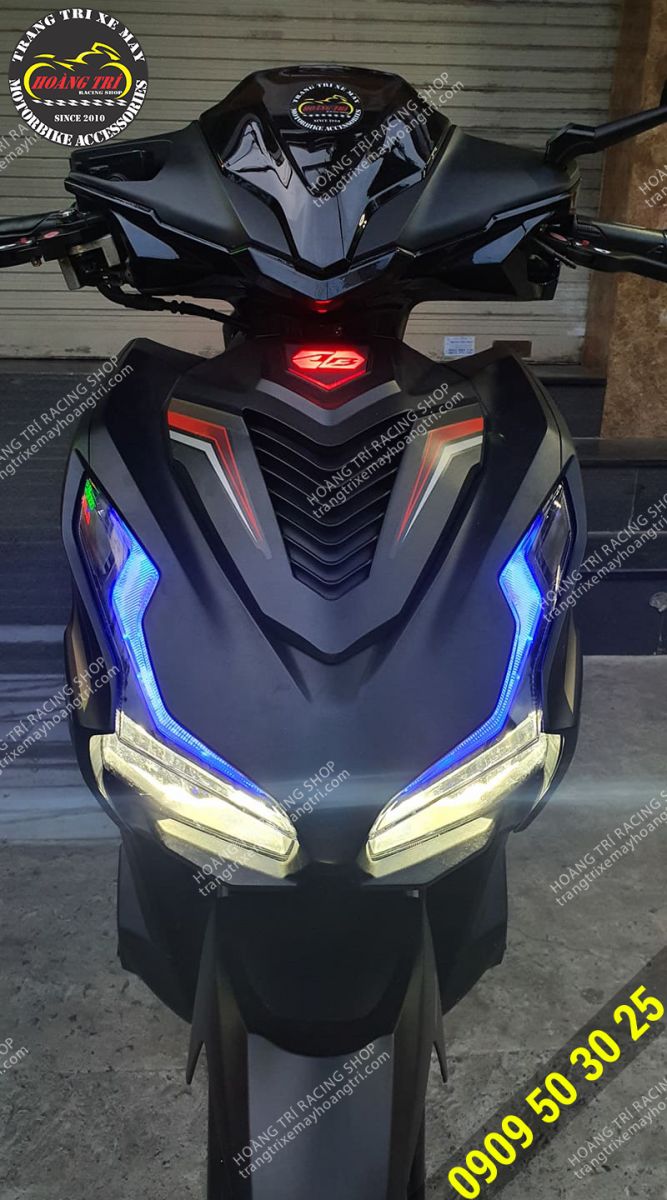 When the headlights are on, the LED logo color will turn red again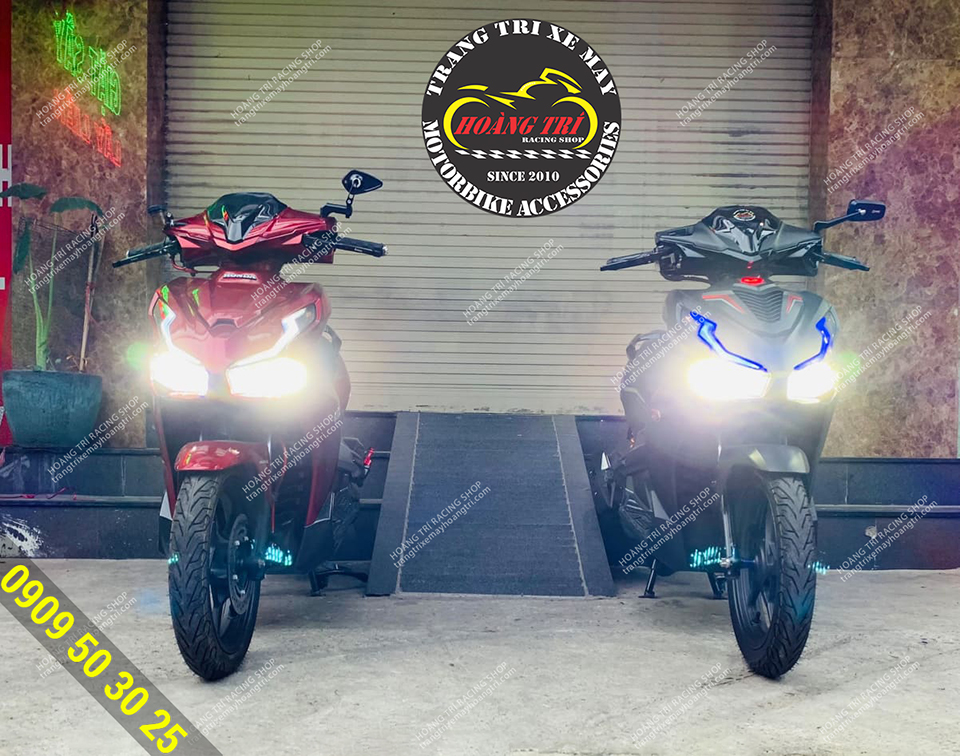 Compare 2 Airblade 2013 with Airblade 2020 shirt layout (right) - Airblade 2020 on the left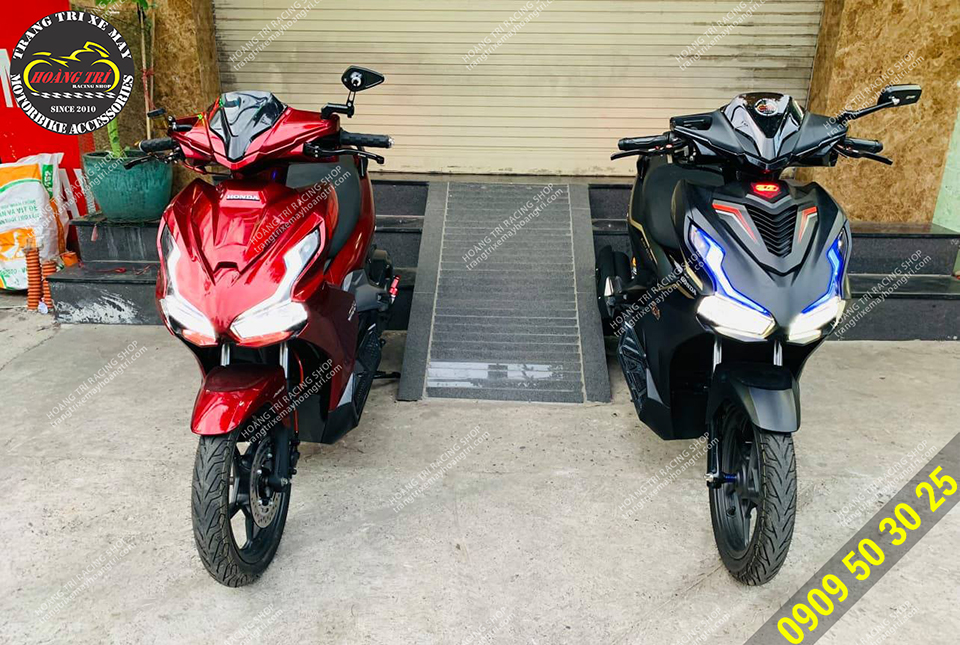 MTA mask custom car looks more classy, ​​more luxurious, more attractive with beautiful LED Logo