Akrapovic motorcycle exhaust is a brand monument that every brother who wants to customize a bike must consider before looking to other brands. Typically, the 2-barreled Akrapovic exhaust line of the 2019 version with 2 completely different designs gives you 2 more excellent choices. Check out the Akrapovic double barrel muffler at Hoang Tri Shop!
You will like: motorcycle exhaust
The double-barreled Akrapovic exhaust  produces a powerful, powerful sound suitable for sports cars, with a large displacement providing a bold playing sound. With a warm, mesmerizing sound like an "artist" singing in the middle of the street. This is one of the motorcycle toys that are sought after and loved by the Biker brothers.
With a completely new design and satisfying the needs of appearance. Manufacturer Akrapovic has designed 2 completely different versions to serve different customers such as:
- Akrapovic carbon-body double-barrel exhaust: With a body painted in carbon, black, bold personality. The carbon ridges are beautiful and opposite to the hood. The hood is also painted carbon but has the opposite pattern to the body.
- Akrapovic double-barreled exhaust with metal body: The body is kept the alloy and painted with beautiful rough paint.
The 2-barreled Akrapovic exhaust is embellished with stainless steel braces to highlight your 2-barreled muffler. Visit Hoang Tri Racing Shop right away to experience the product firsthand and you will know how good it is. In addition, you can also order online, we support nationwide delivery.
Hoang Tri Racing Shop - a  prestigious motorcycle racing  address in District 11 and District 8:
Address 1: 158 -160 Han Hai Nguyen, Ward 8, District 11, HCMC
Address 2: 586 Pham The Hien, Ward 4, District 8, HCMC
Phone:  0909 4747 13 - 0909 5030 25
Video of Akrapovic 2 barrel muffler Version 2019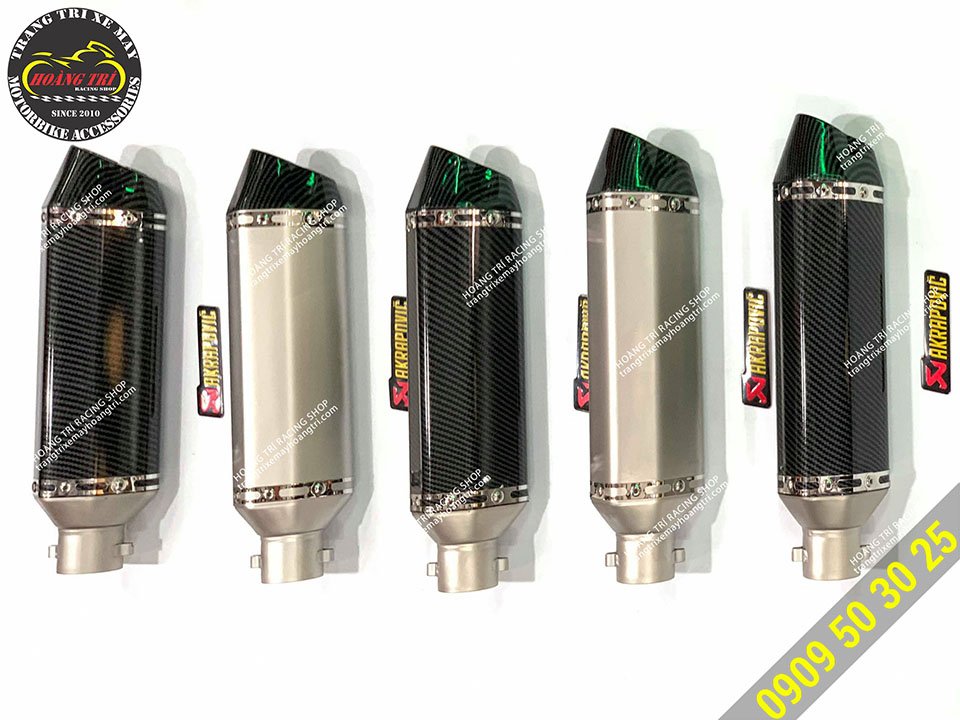 Close-up of 2 types of Akrapovic 2 barrel exhaust Version 2019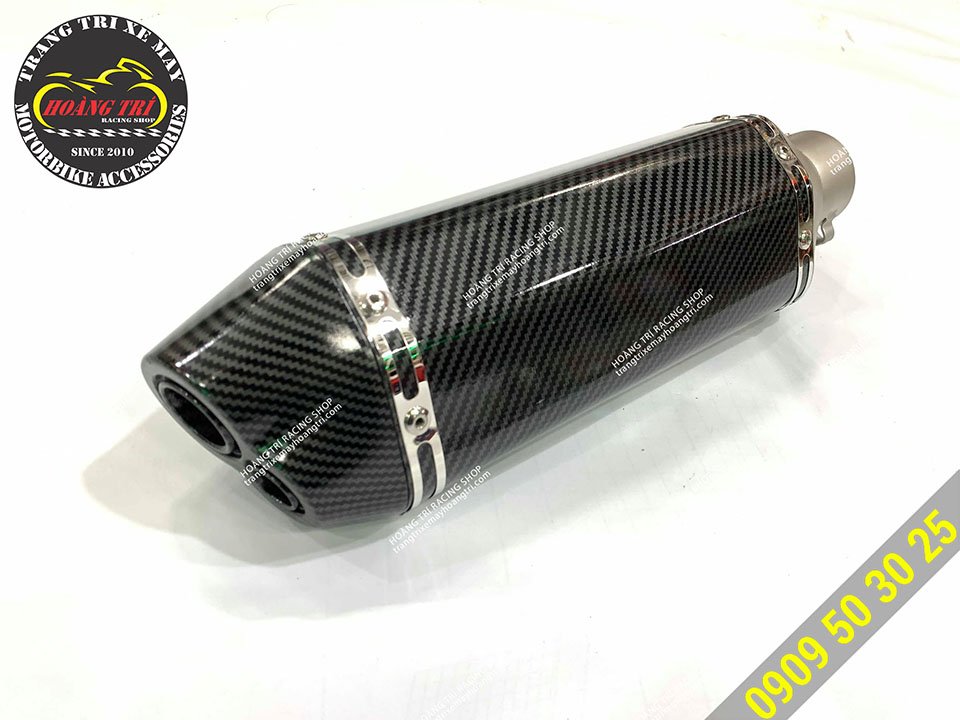 Akrapovic 2-barreled full carbon exhaust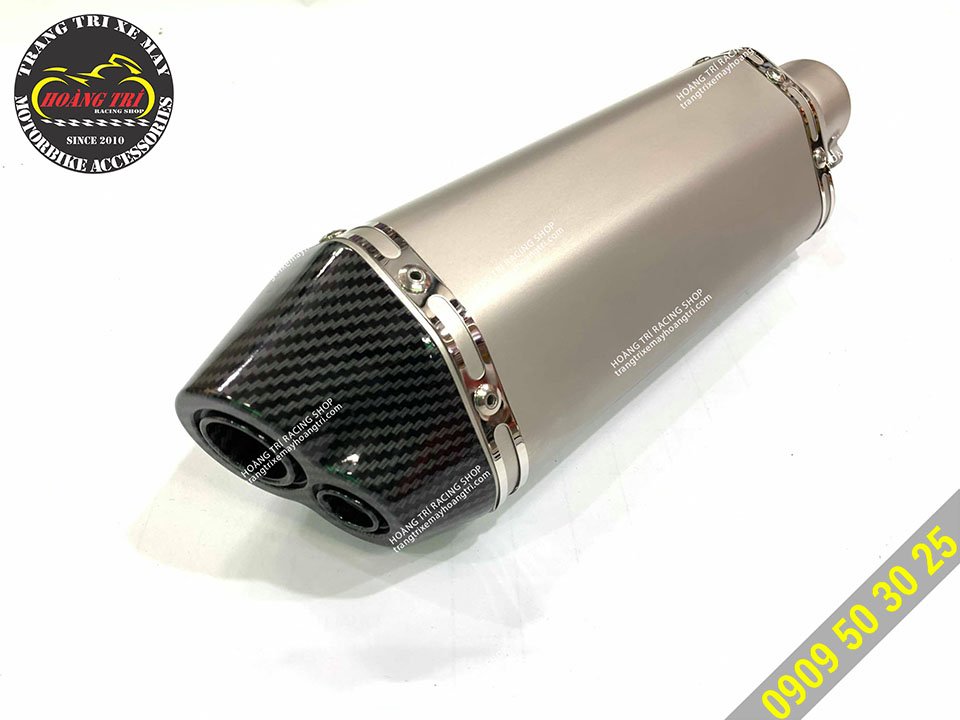 Akrapovic 2-barrel metal muffler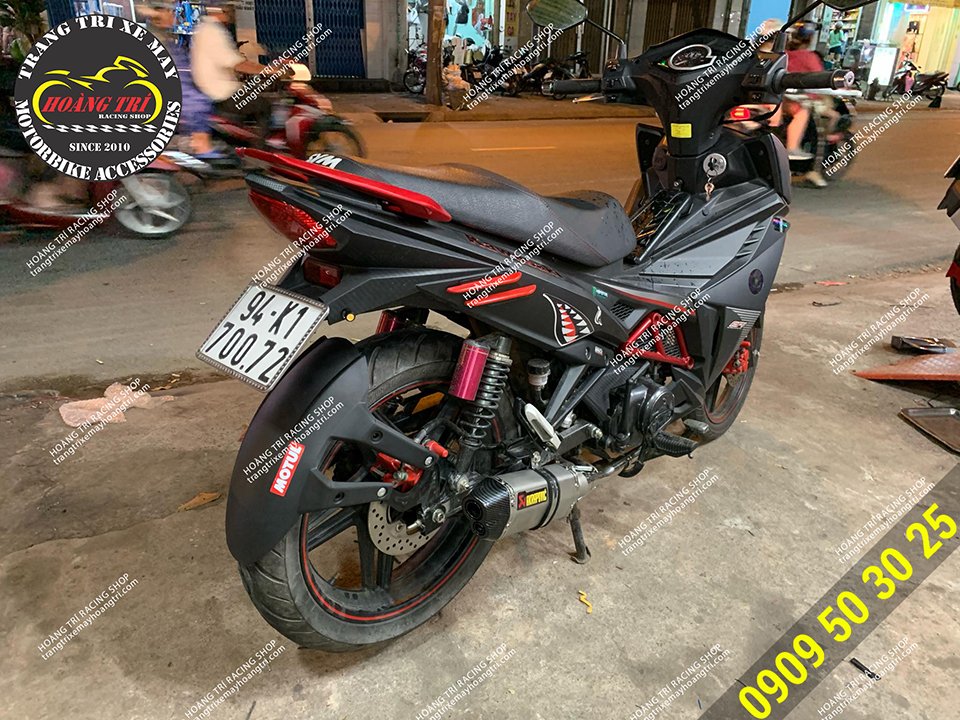 SYM STAR on Akrapovic 2 barrel exhaust Version 2019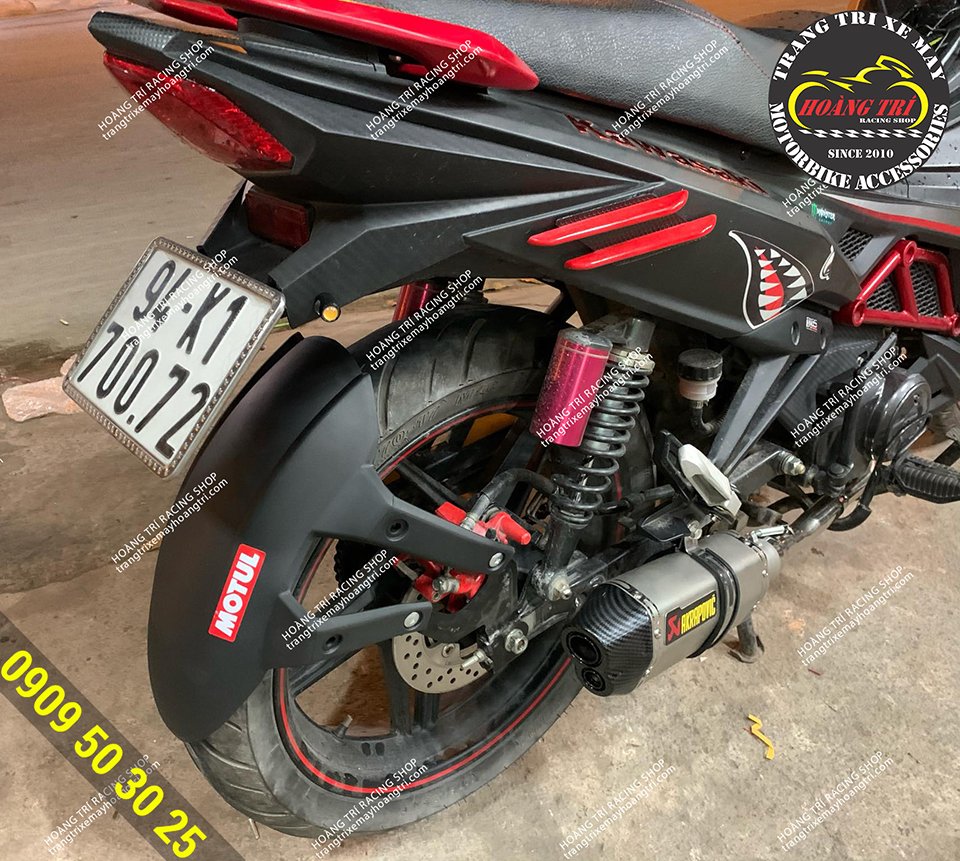 Unique carbon pattern exhaust - Akrapovic carbon exhaust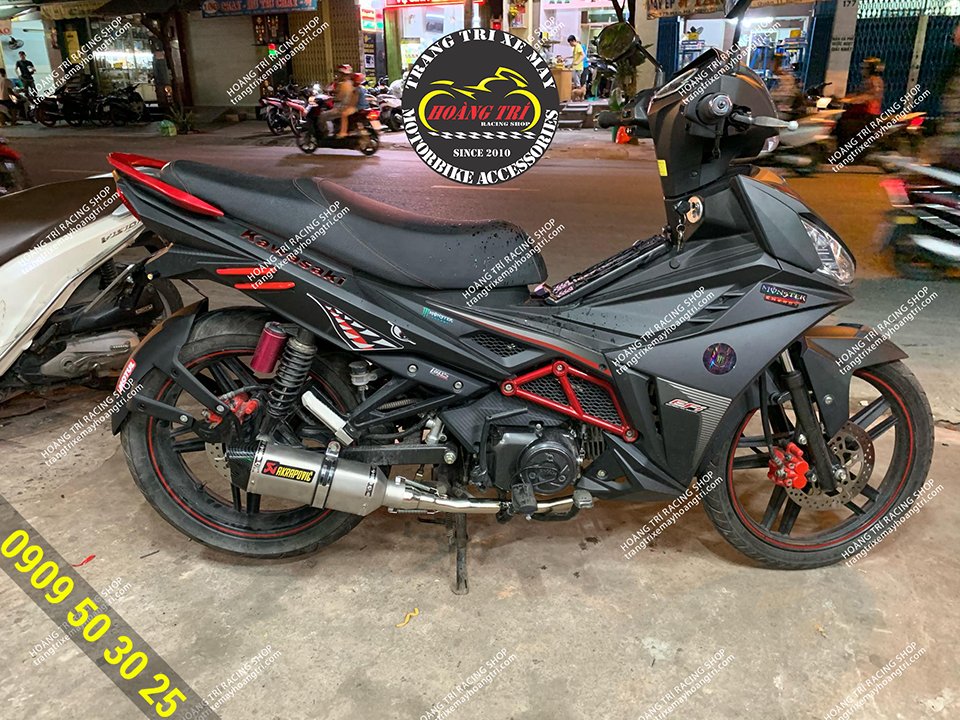 Metallic color makes the car stand out on the black background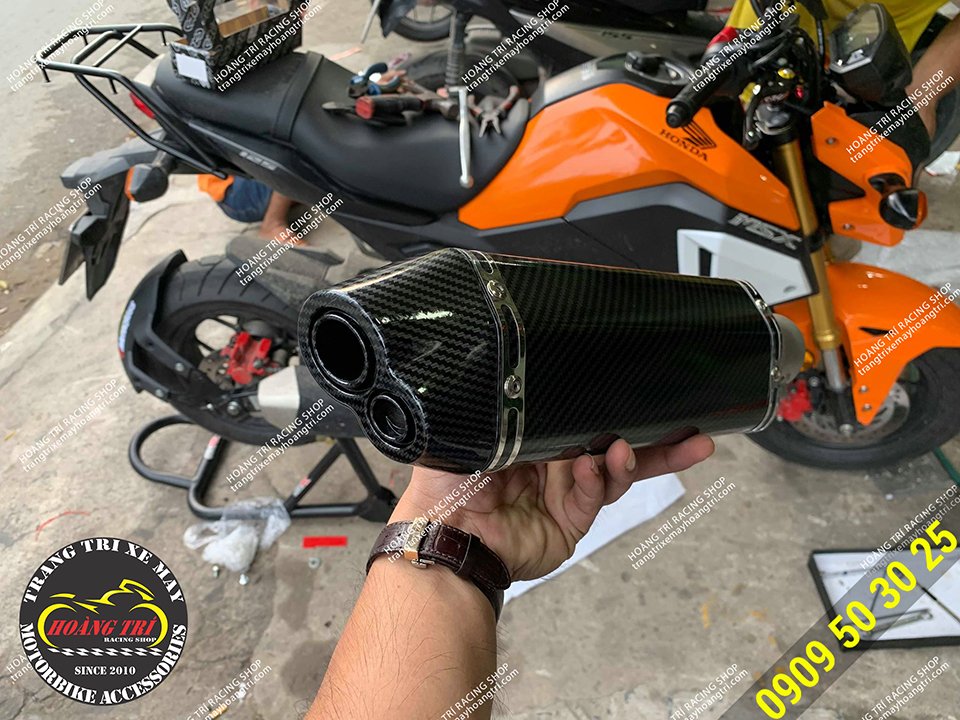 On hand akrapovic 2 carbon barrel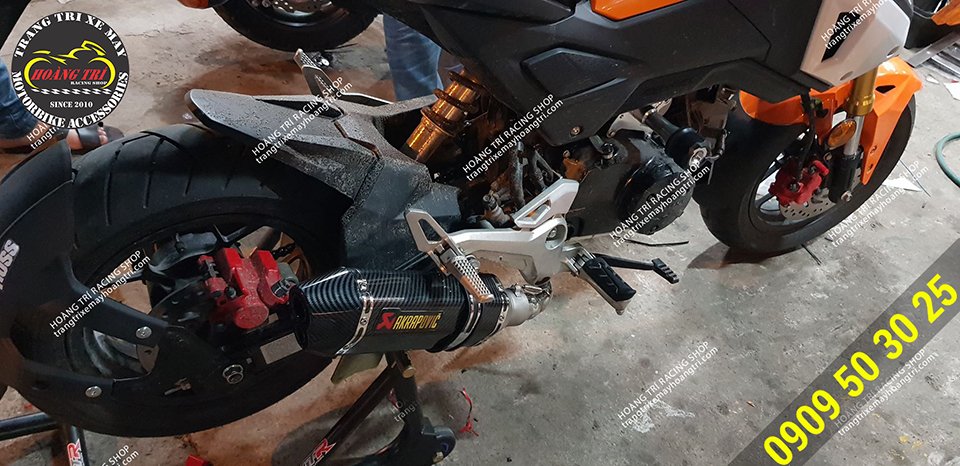 The exhaust has been installed for Honda MSX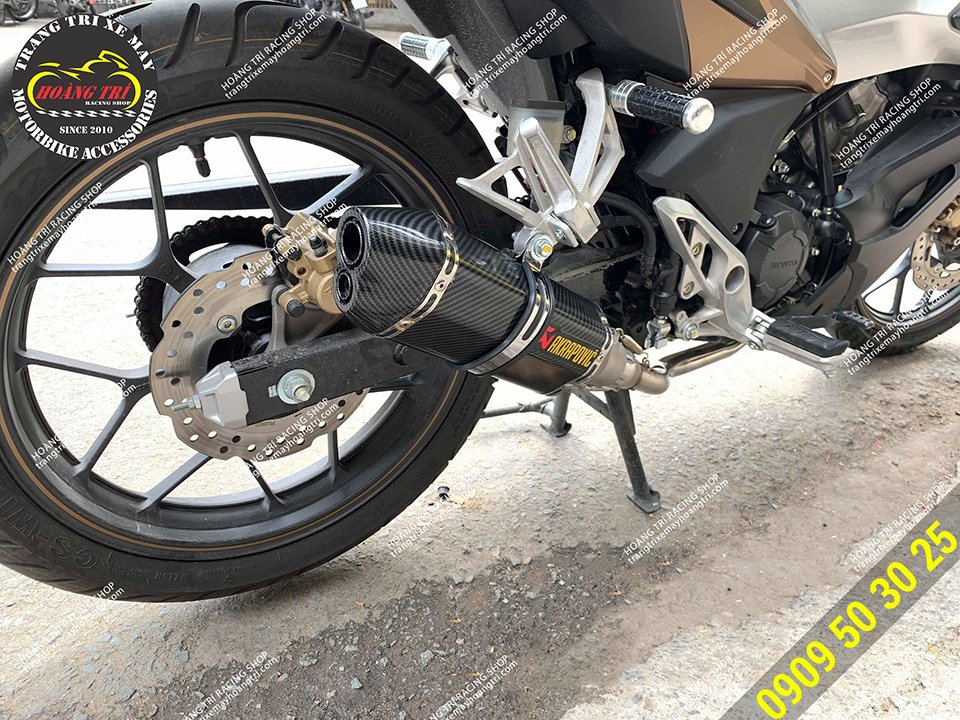 Winner X has also installed a double-barreled Akrapovic exhaust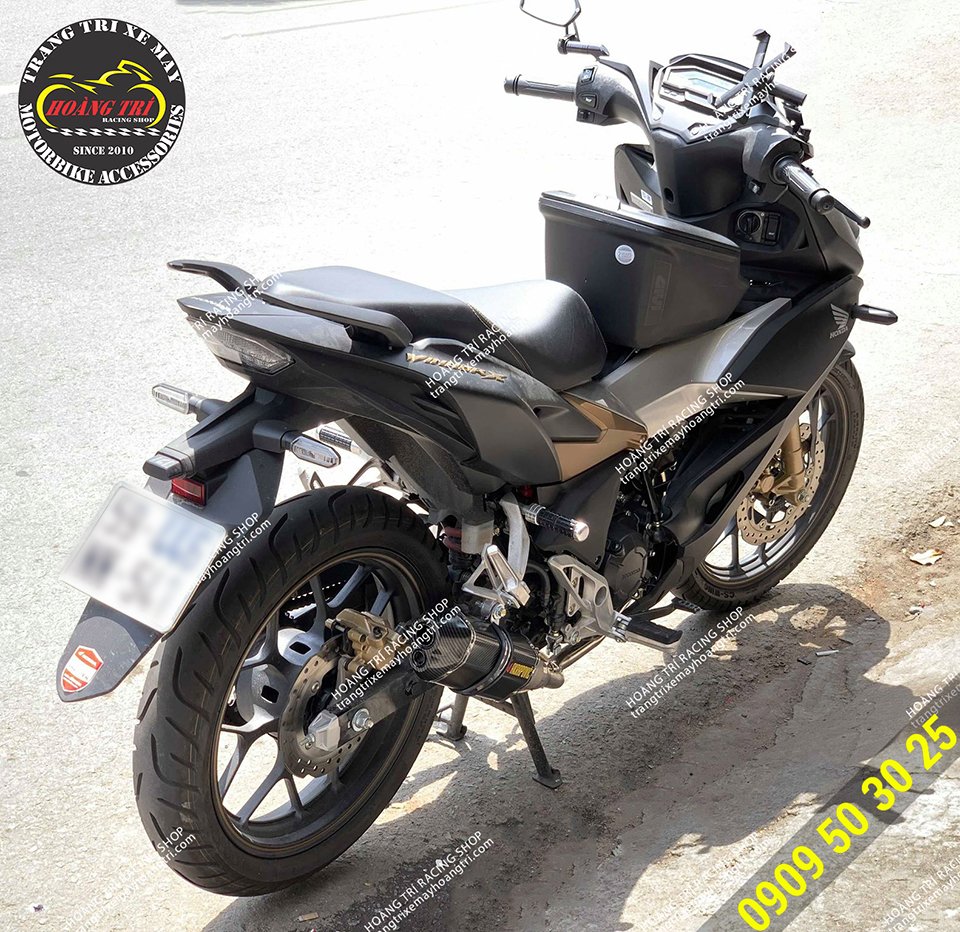 The tree is neater than the Winner X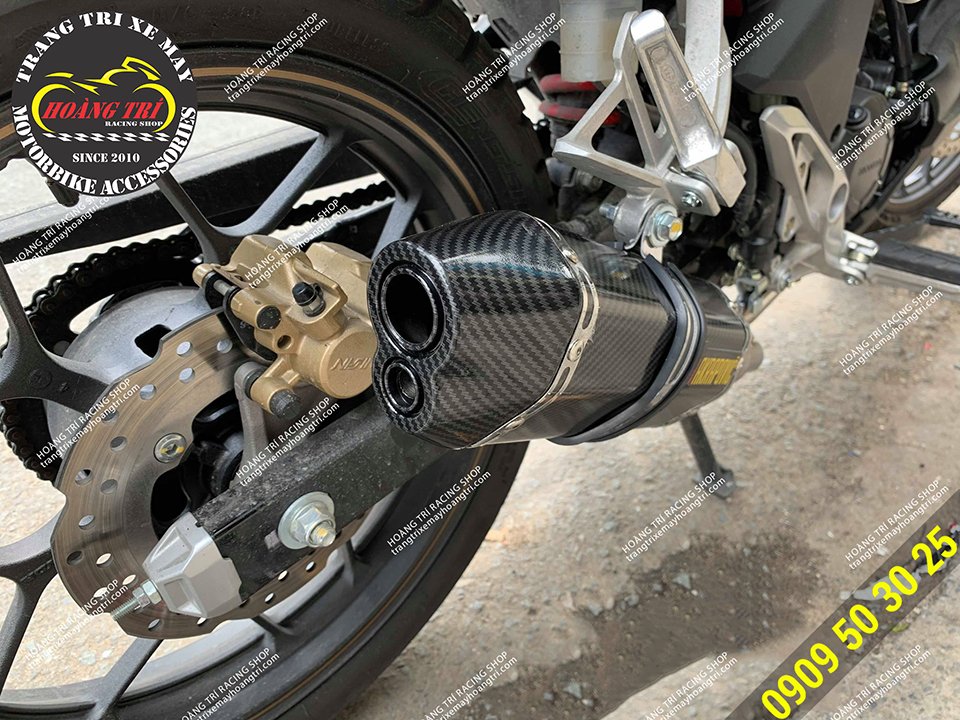 The color of the lines is delicate and beautiful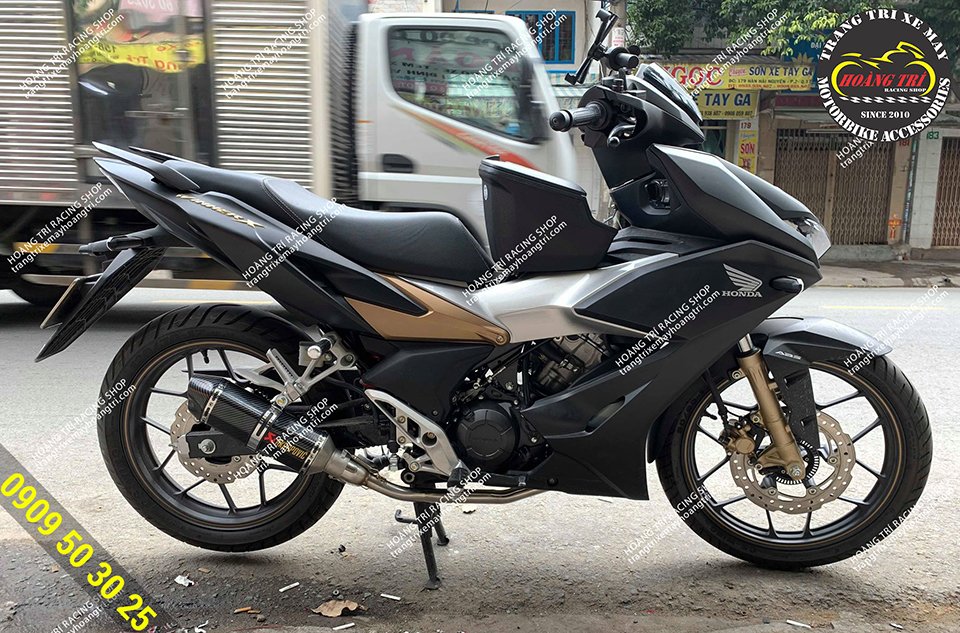 Overview of Winner X after installing 2 carbon barrel akrapovic exhaust