Next, the Kozi product series arrived at Hoang Tri Shop, introducing to customers the Kozi handbrake that is anti-broken and can be adjusted easily depending on the size of each person's hand. Being able to mount many cars and mount the standard zin without making porridge is what makes many customers choose the Kozi handbrake and not any other type of brake. Experience now and always to equip your pet!
Usually bought together: Super soft Daytona gloves
If you are planning to equip your pet with a pair of motorcycle-style brakes, you can refer to the Kozi handbrake product with utilities that you cannot ignore:
- Anti-fracture: for this special feature, it will save you quite a lot of money when the car accidentally falls by accident, falls due to collisions,... The motorcycle's handbrake is the place to contact the ground, not only that If the impact force is strong, it may break the handbrake if the handbrake does not have this function. This helps you not to spend extra money on replacing another pair of brake pads for your pet.
- Increase size adjustment: For female customers with small hands afraid of not being suitable for all types of hand brakes, you can immediately choose Kozi brakes with the feature of adjusting the size with many different levels and The adjustment method is also basic and simple. You just need to drag the knob to customize the size.
In addition, the Kozi handbrake also has many colors for you to choose from: yellow, blue, red, orange, black, white and gray . The variety of colors also helps Kozi to choose because there are many colors that other handbrake brands do not have. Experience through the pictures and don't forget to order or visit one of the 2 branches of Hoang Tri Racing Shop to equip your pet!
Address 1:  158 -160 Han Hai Nguyen, Ward 8, District 11, HCMC
Address 2:  586 Pham The Hien, Ward 4, District 8, HCMC
Phone:  0909 4747 13 - 0909 5030 25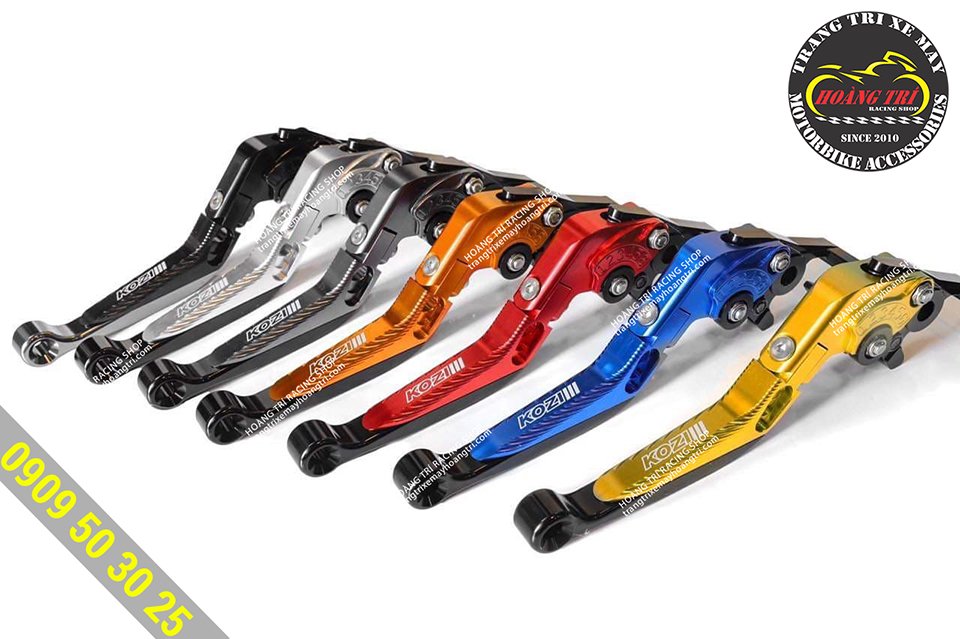 Kozi handbrake with 7 colors you can choose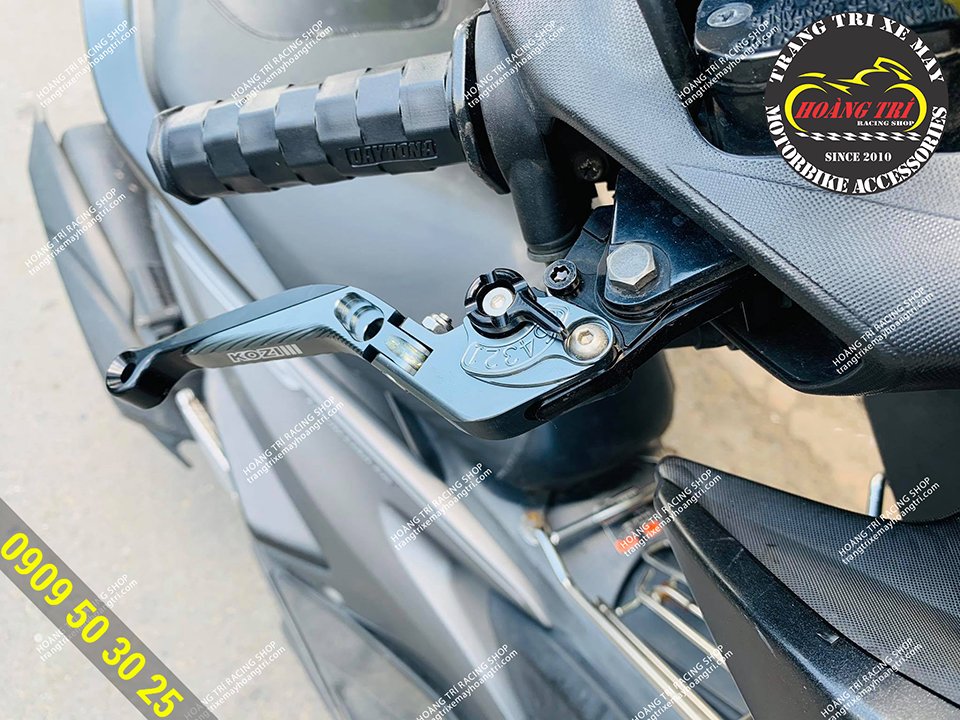 Kozi brake lever mounted on a black 2017 NVX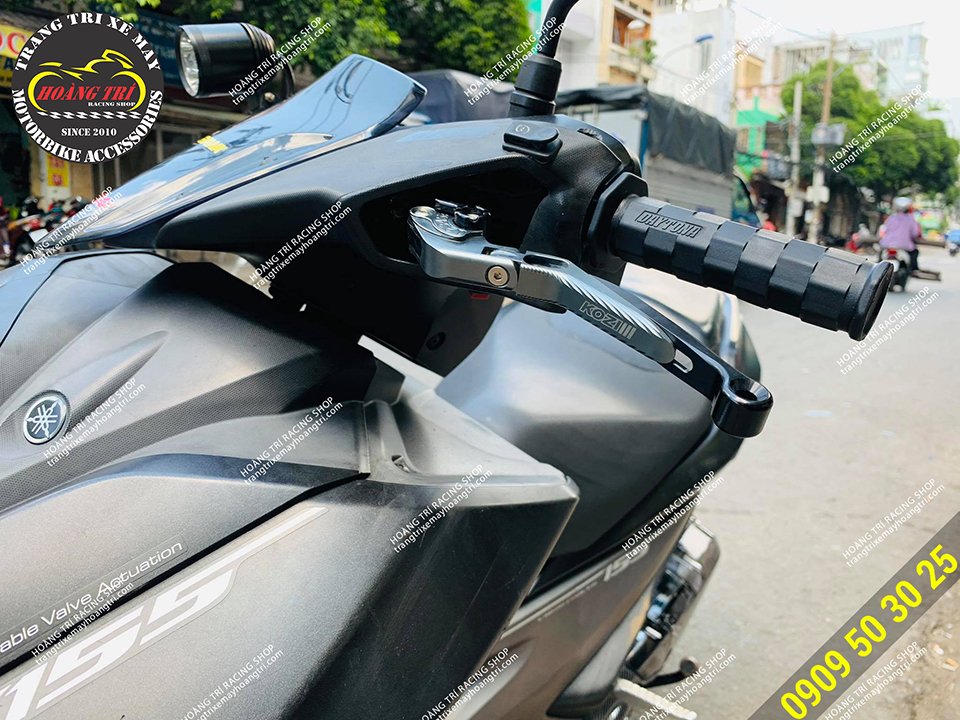 Can adjust the braking distance to suit everyone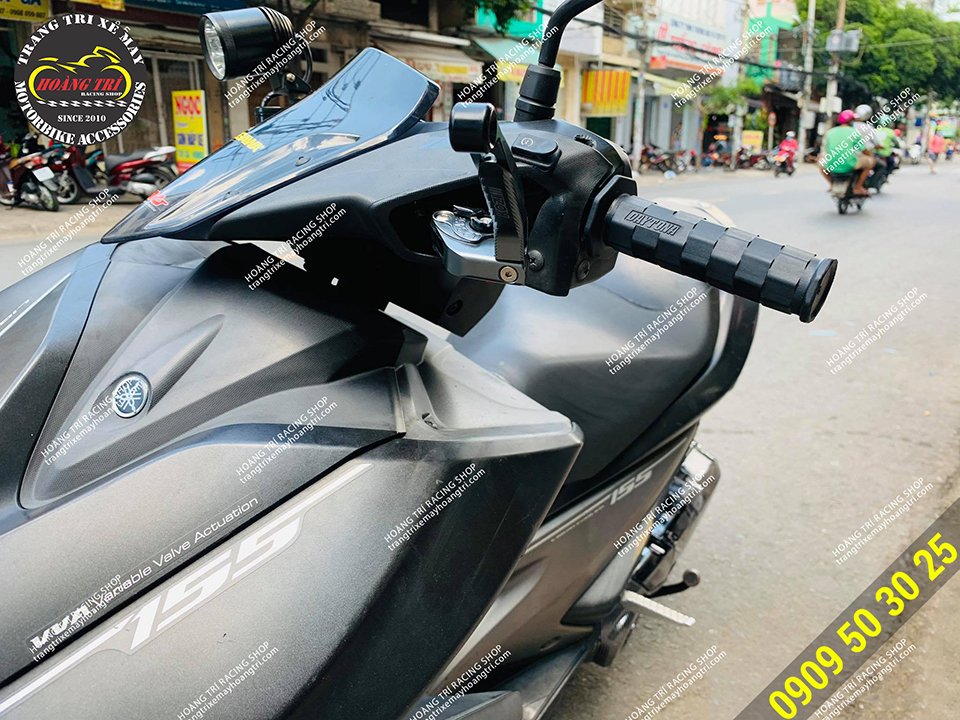 Anti-fracture function helps you save maximum costs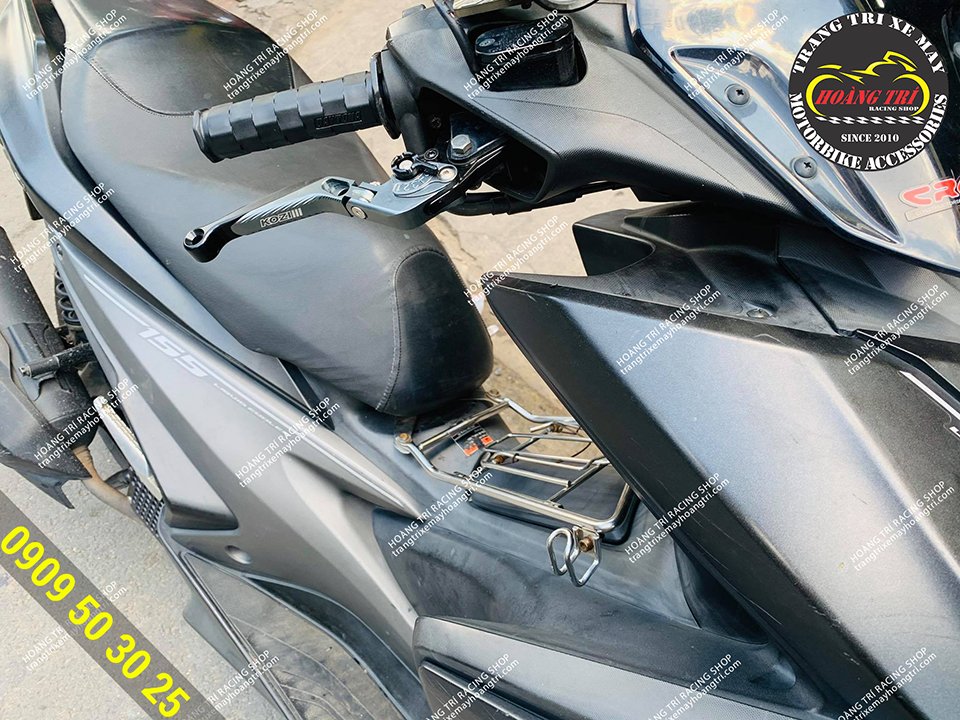 Close-up of the details of the handbrake in tone with the car's color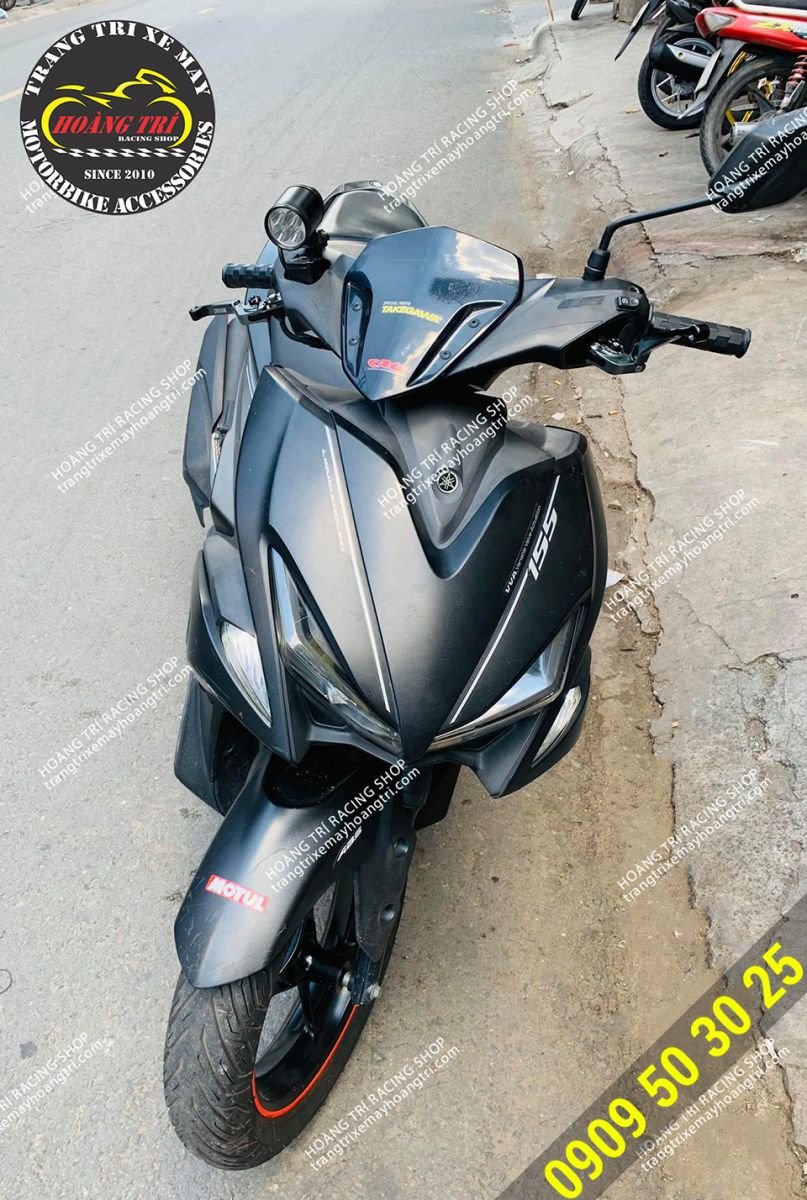 The 2017 NVX on a pair of brakes with some other accessories