The Honda ADV series is certainly a new name in the Vietnamese car market. Like other models, the ADV front baga is a necessary accessory to get on after buying a car to protect the front baga position from scratches and easily carry heavy objects. See more products below!
Baga ADV is made of metal with a solid 10mm thickness and is painted matte black to make the product look sturdy and solid. Withstand great force, carry heavy objects, use the latest paint technology today to bring a unique rough paint surface. Baga ADV 10 cups of black paint  after landing at Hoang Tri Racing Shop, customers have come to order and install for their pet. The  ADV front baga is  very convenient and is the first accessory to install for your pet. In addition, the product has a pre-designed position to attach 2 more hangers on both sides to give you space to hang bags or helmets easily (installing a motorcycle hanger will incur an additional cost). .
You can order on Hoang Tri Racing Shop's website today. We support COD shipping nationwide to help you experience the product firsthand. Don't forget to  glue the ADV car  to protect the inner zin paint of your car!
Address 1: 158 -160 Han Hai Nguyen, Ward 8, District 11, HCMC
Address 2: 586 Pham The Hien, Ward 4, District 8, HCMC
Phone:  0909 4747 13 - 0909 5030 25
Note: The product is only installed for customers to install at the shop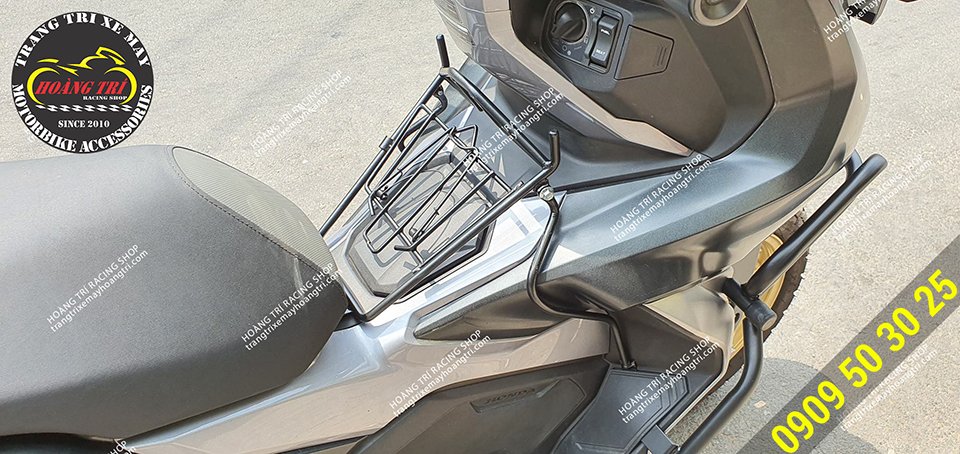 Another customer attached a baga ADV - Baga 10 cups matte black for his pet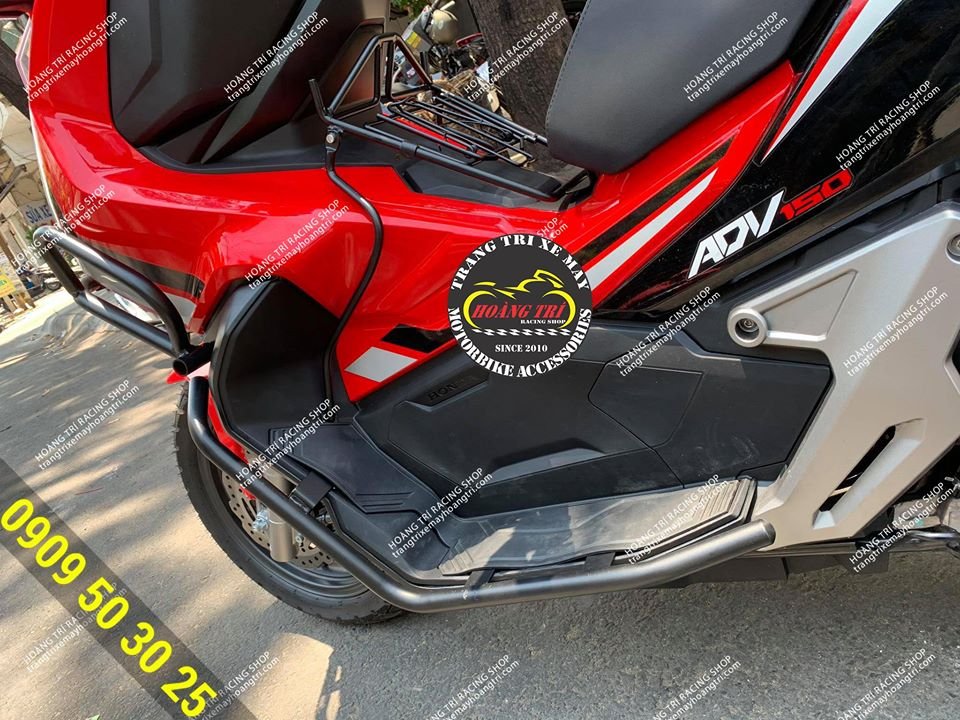 The couple protects your pet effectively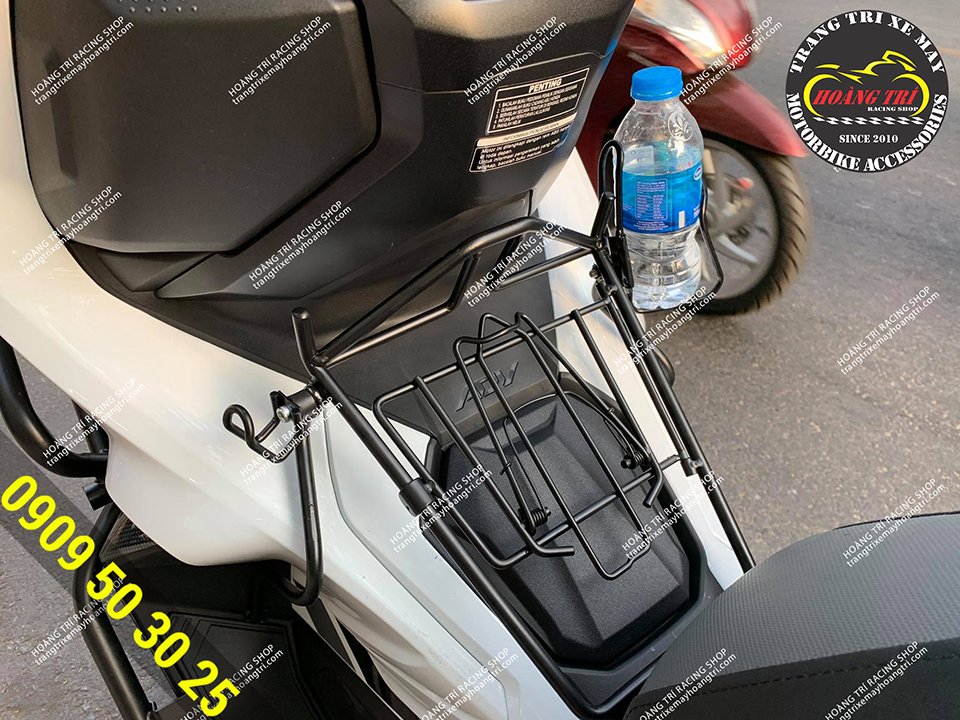 Matte black painted baga with water bottle holder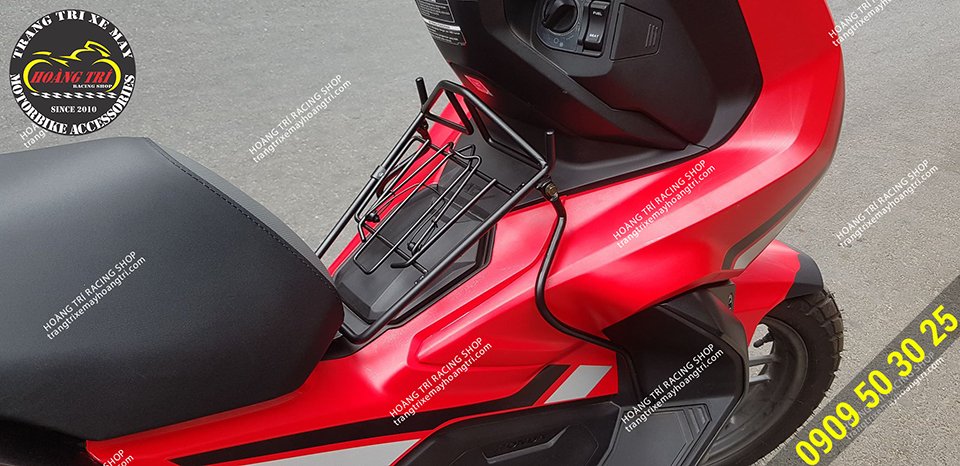 ADV 150 degrees baga with matte black paint 10 cups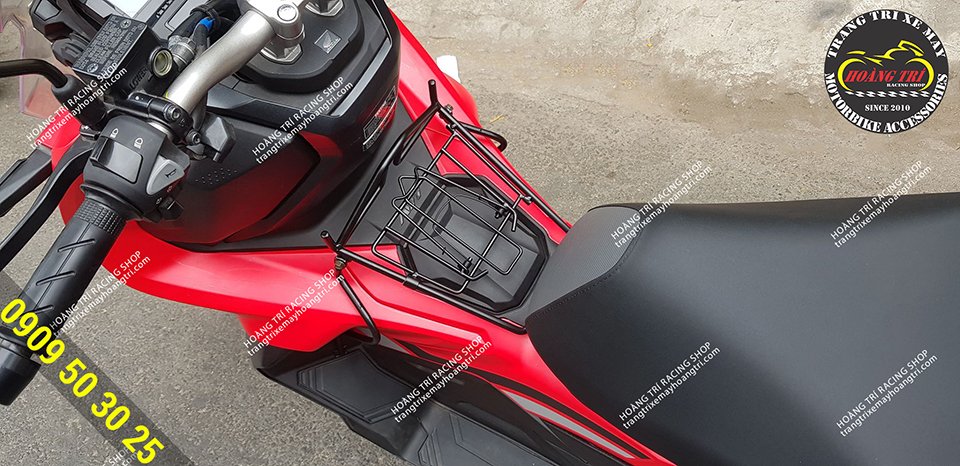 Match the color of the car and install it quickly at the shop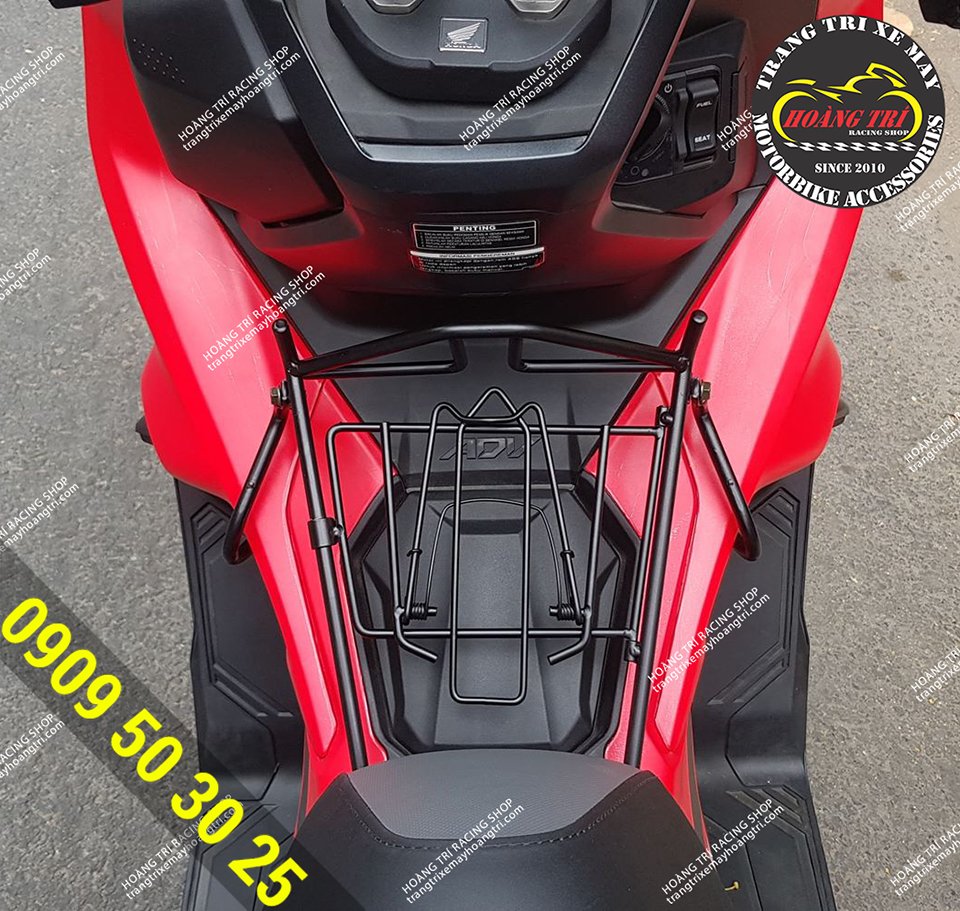 Close-up closely fits the car to protect the position of the fuel tank cap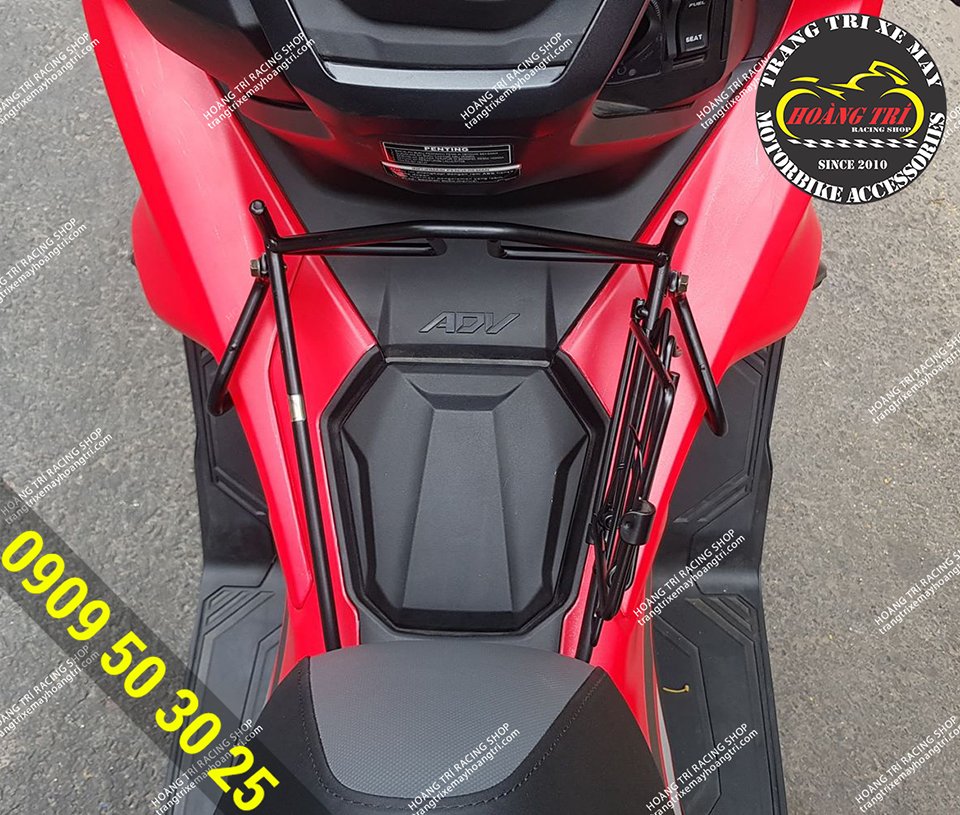 Can be opened and folded easily for refueling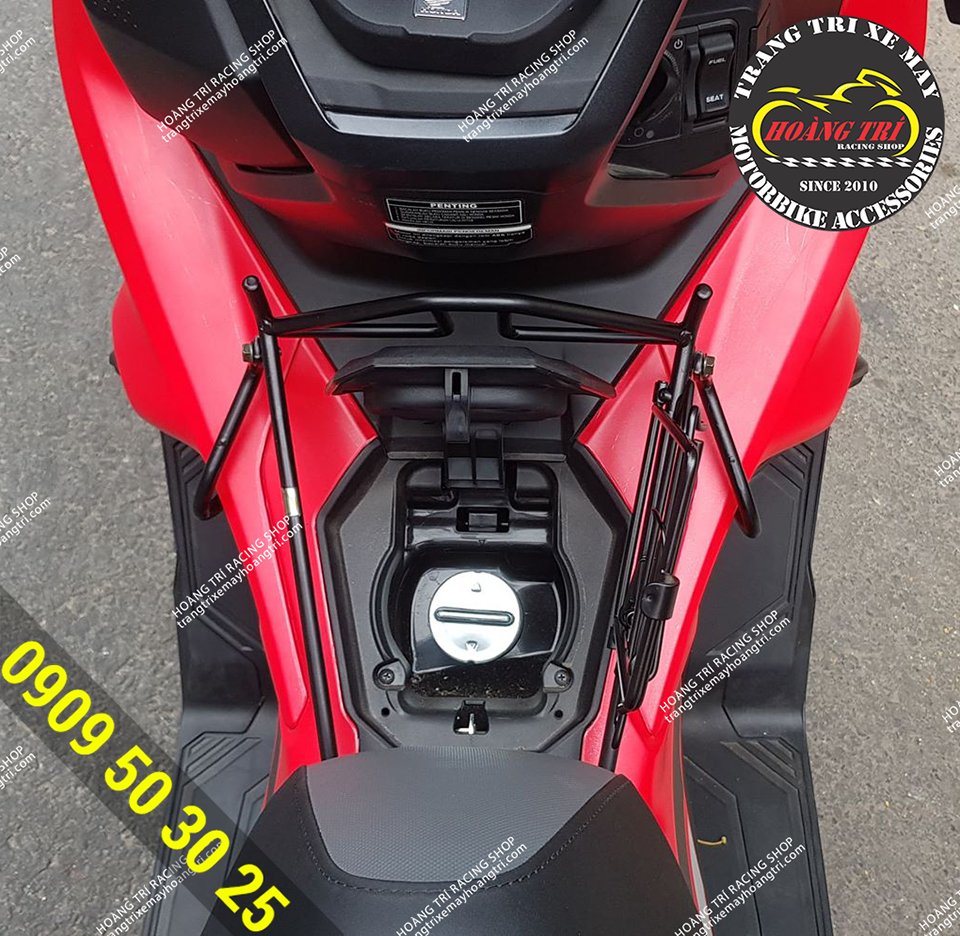 The fuel cap pops out without causing trouble in the baga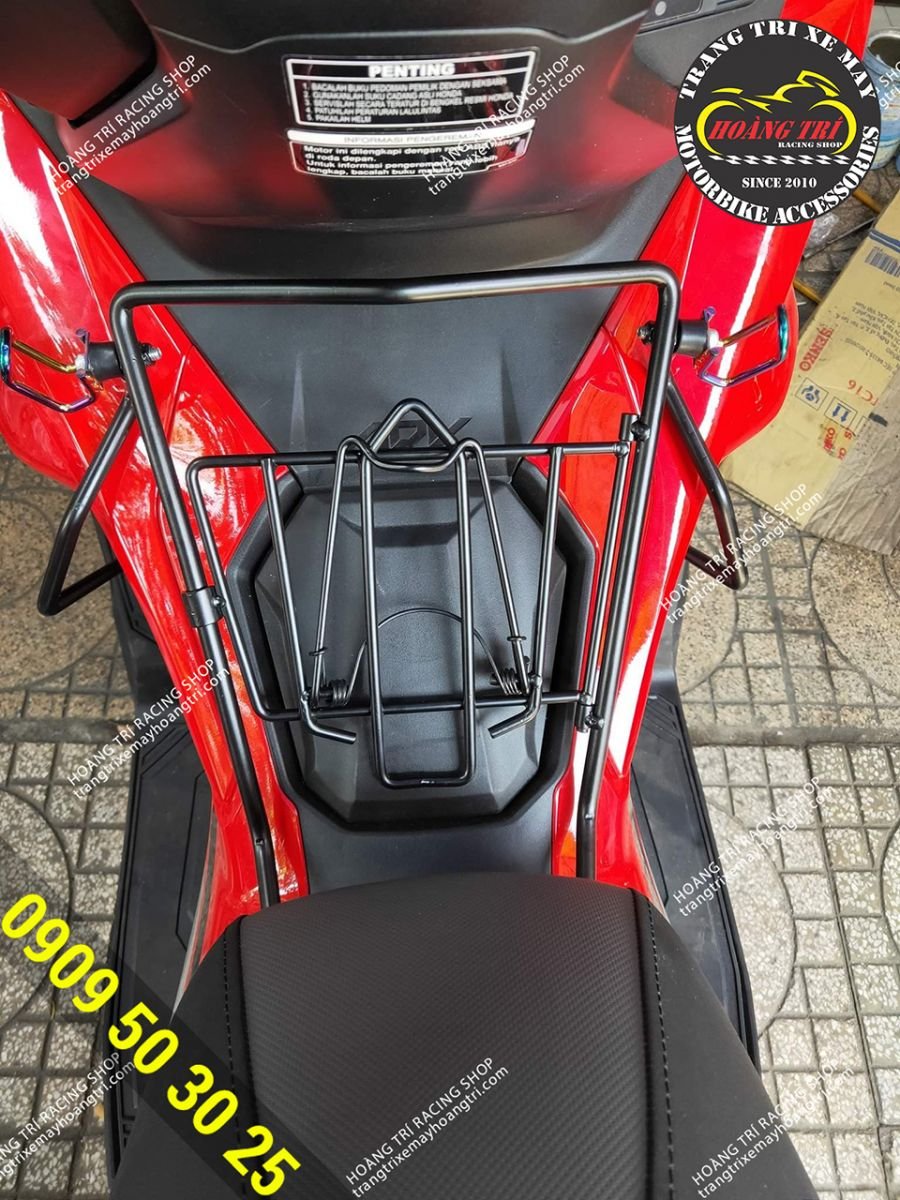 Add a red ADV to the matte black ADV front baga installation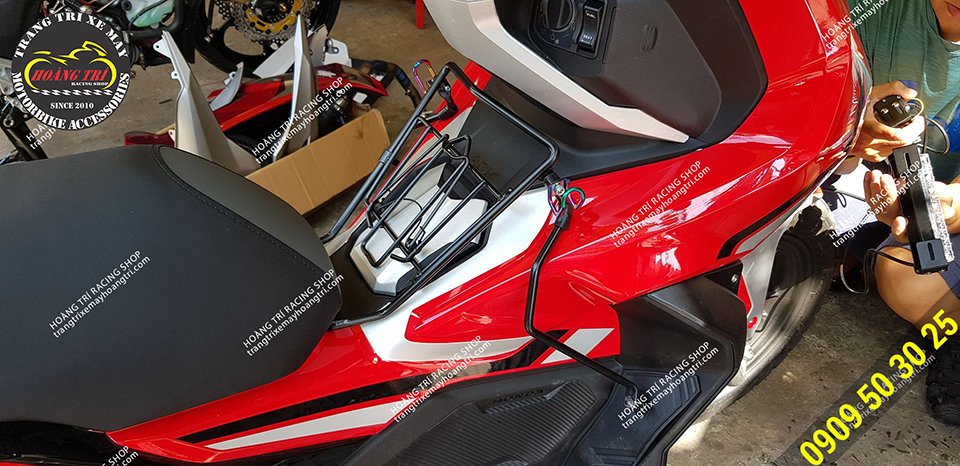 The product can still open the fuel cap completely normally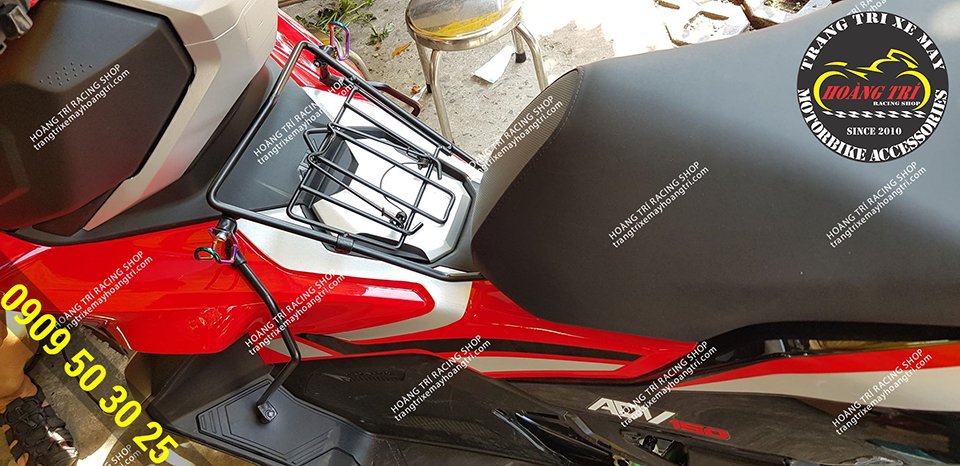 Withstands force well and can be used as a footrest for your child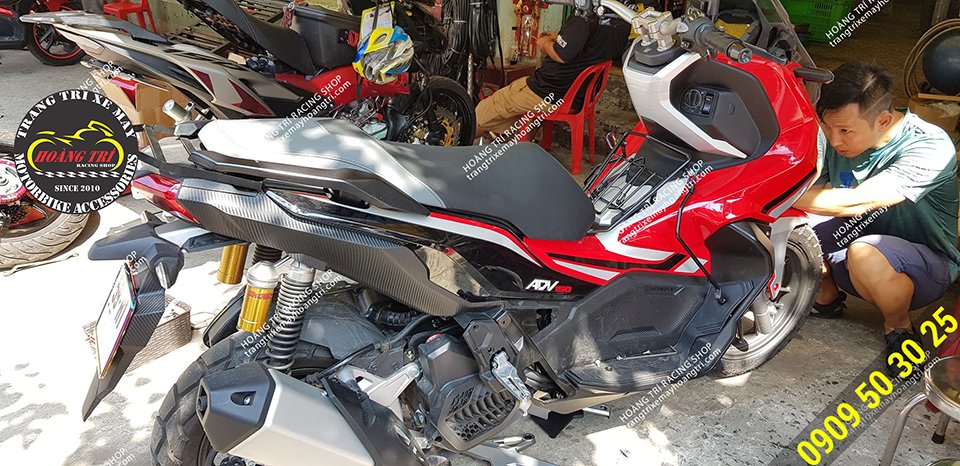 There is a place to install 2 more hangers for motorbikes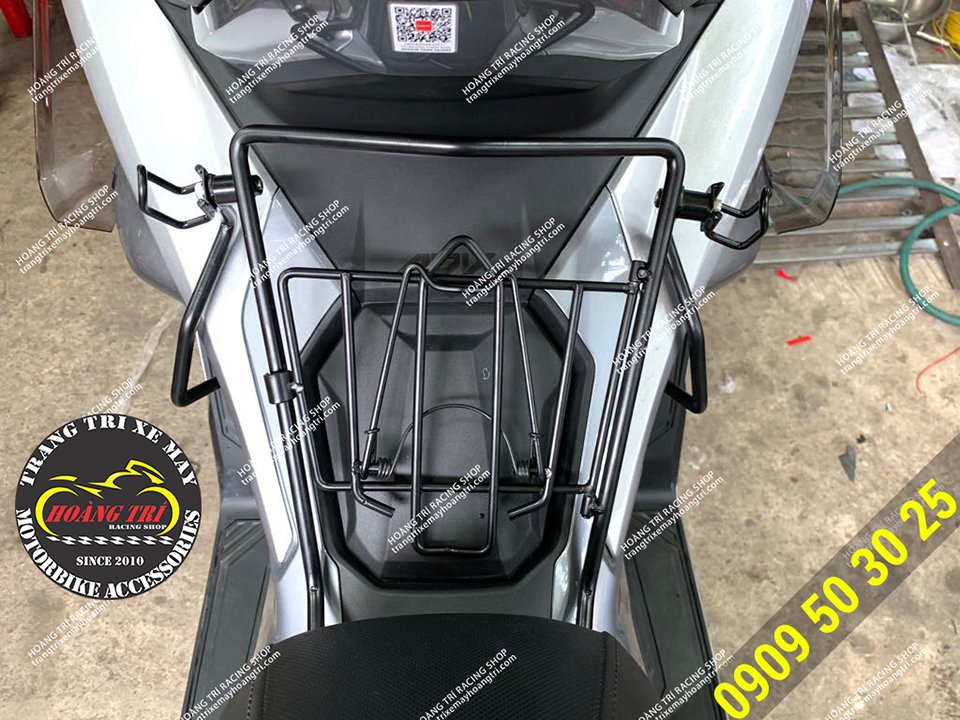 Baga ADV 10 cups sturdy and convenient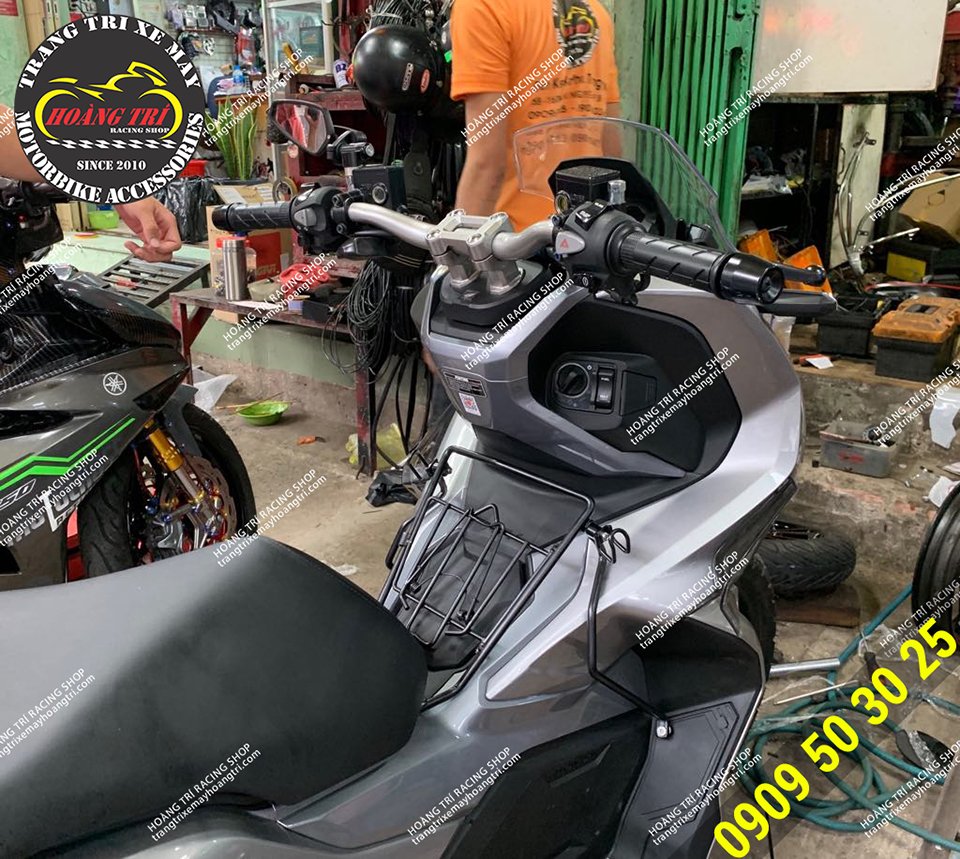 There are 2 side hangers to hang helmets as well as items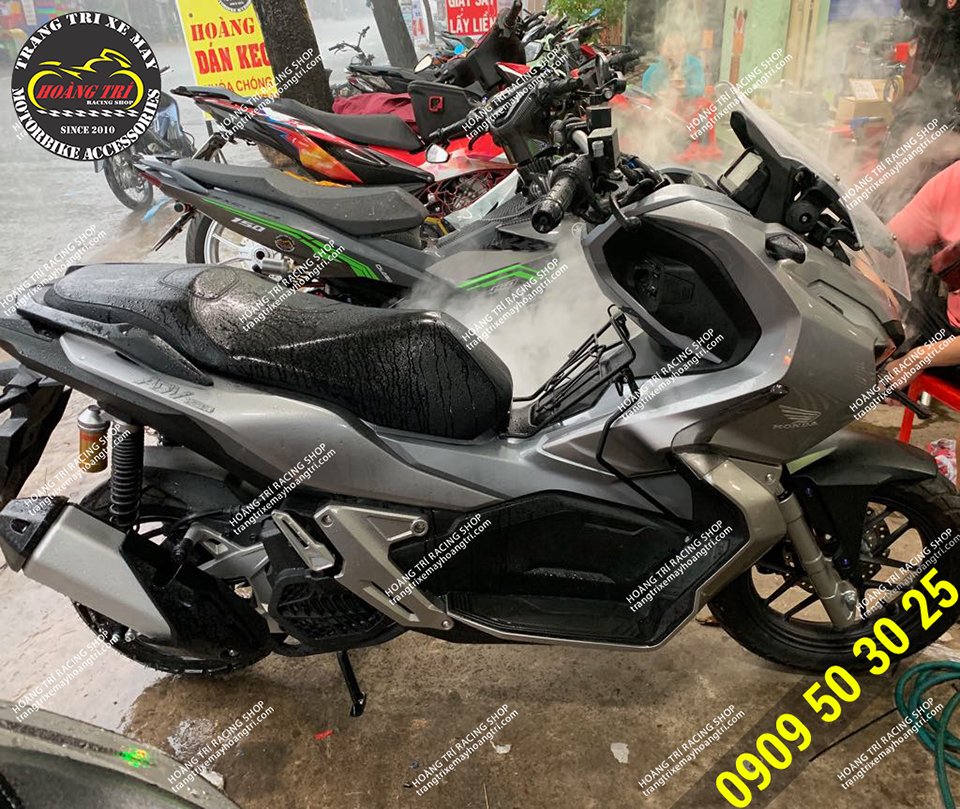 Quick fitting for your pet to protect from scratches on the baga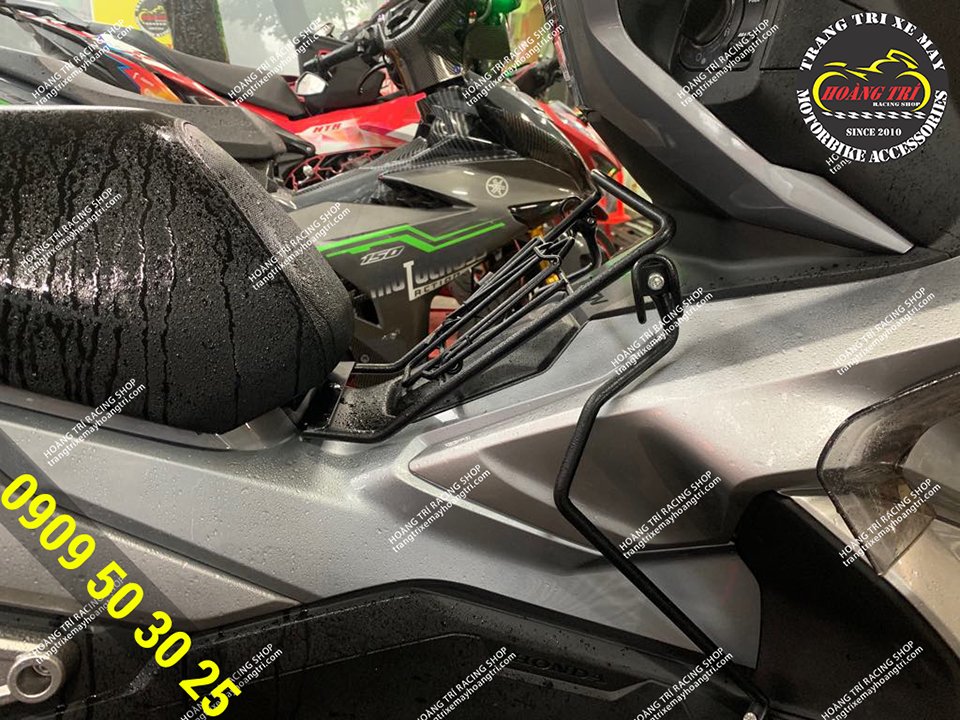 Close-up details of the front baga installed for ADV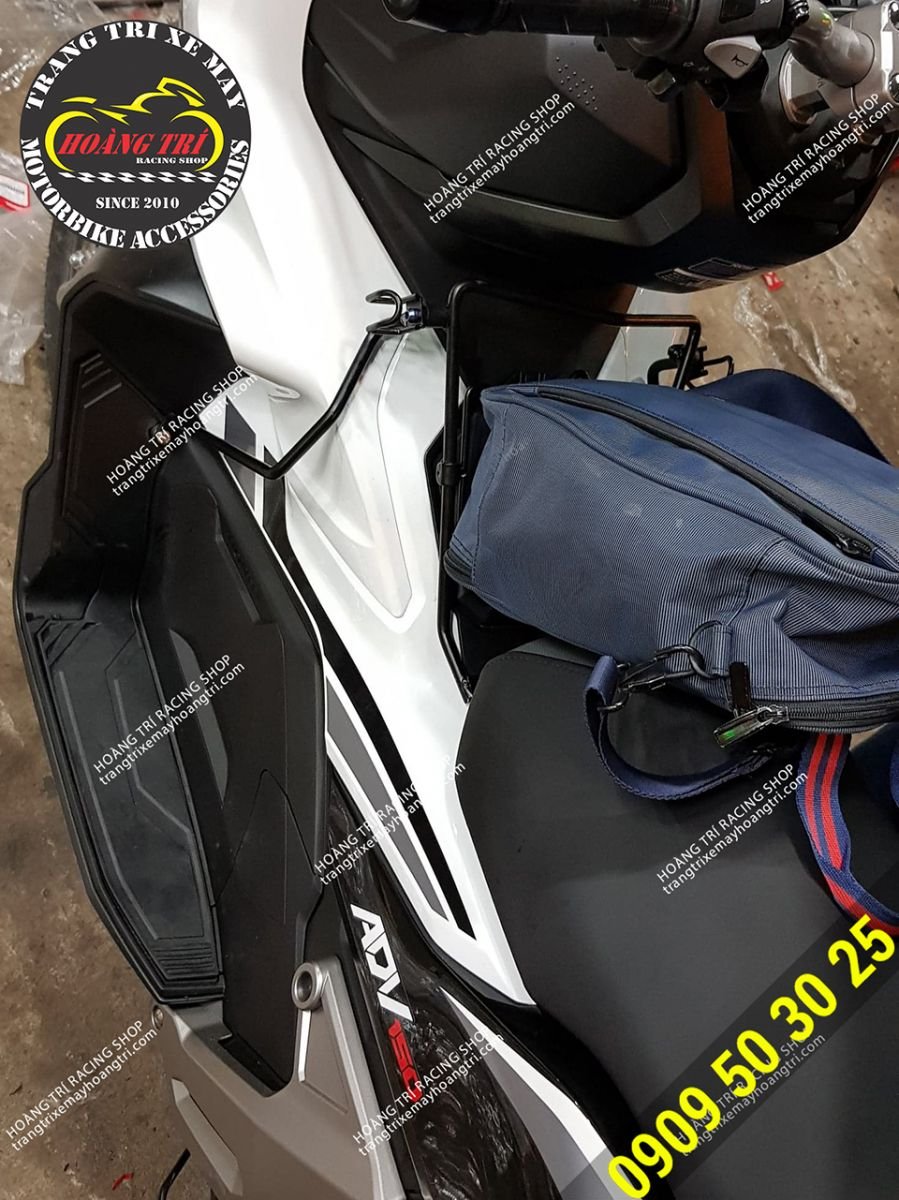 The black ADV front baga has been fitted with wool and can hold other personal items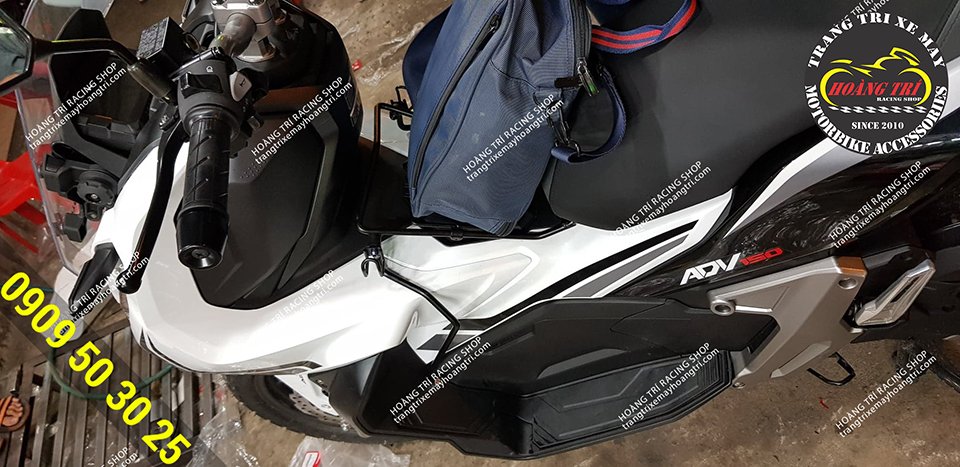 Can put heavy objects on the baga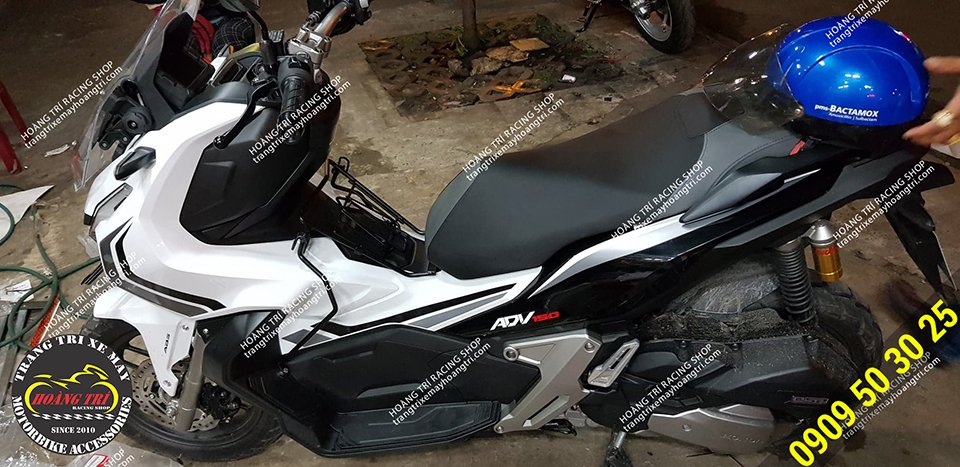 Convenient and anti-scratch the baga position of the ADV