A new option for those who own Super Cub and love genuine Thai products from the Biker brand. Baga after the genuine Thai Super Cub with the Biker brand has just landed at Hoang Tri Racing Shop with CNC aluminum casting material to create a sturdy and durable product. Take a look at the pictures below and place an order for your pet right away!
Products purchased with: Thai Super Cub rear footrest without drilling holes
Super Cub with a rolling cost of about 100 million. However, only for one person sitting in the front and without a rear seat, rear footrest. If you want to get these accessories, you must add to your pet's car. Hoang Tri Racing Shop with many different accessories with different prices suitable for everyone. From customers who buy cars to move to customers who buy cars to build, play and love to customize cars. Baga after the genuine aluminum Super Cub Biker is the choice for those who love branded motorcycle toys .
The product is standard zin for the Super Cub series, no need to make porridge or drill holes on the rear saddle position of the car. The product is connected by screws firmly and without blemish (for stainless steel lines it is necessary to have welds on the product to ensure the product is strong and durable) with joints with delicate screws to make the product more classy and beautiful than similar products.
For the baga product after Super Cub Biker, you should not equip the back seat mattress, so it will obscure your branded toy. Instead, you need to install a Thai rear footrest without drilling holes to add class to your pet. If you are looking for  a Super Cub  , do not hesitate to come to Hoang Tri Racing Shop for advice and installation of branded toy accessories for your pet. Surely, here you will find the accessories that you love.
Address 1: 158 -160 Han Hai Nguyen, Ward 8, District 11, HCMC
Address 2: 586 Pham The Hien, Ward 4, District 8, HCMC
Phone:  0909 4747 13 - 0909 5030 25
Video: 2 high-end toys for Super Cub 125 - genuine Thailand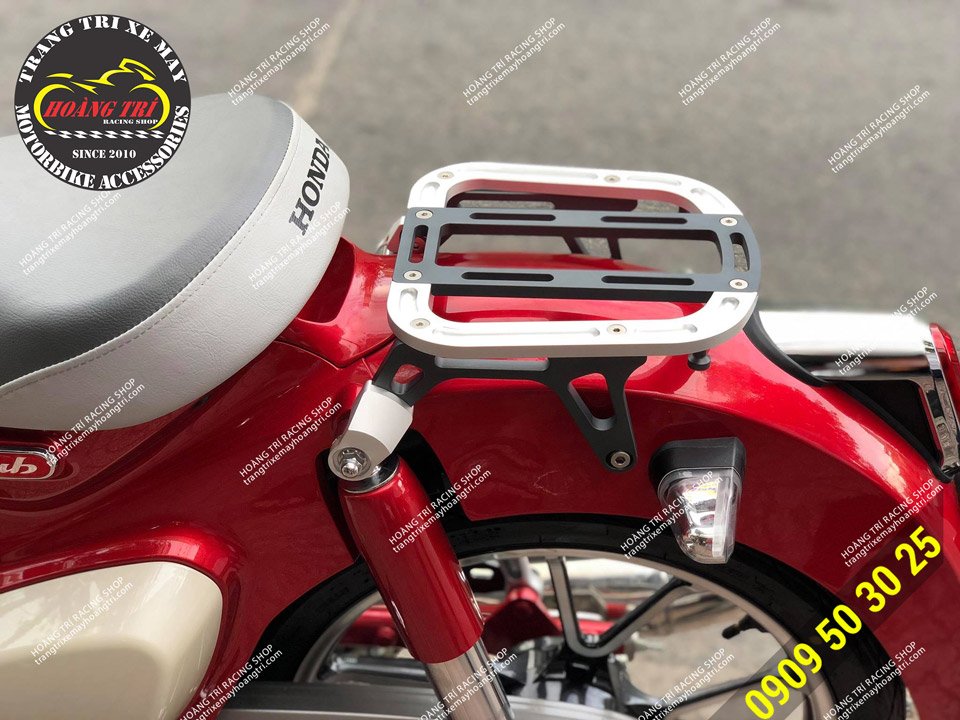 New color of Biker aluminum rear baga for Super Cub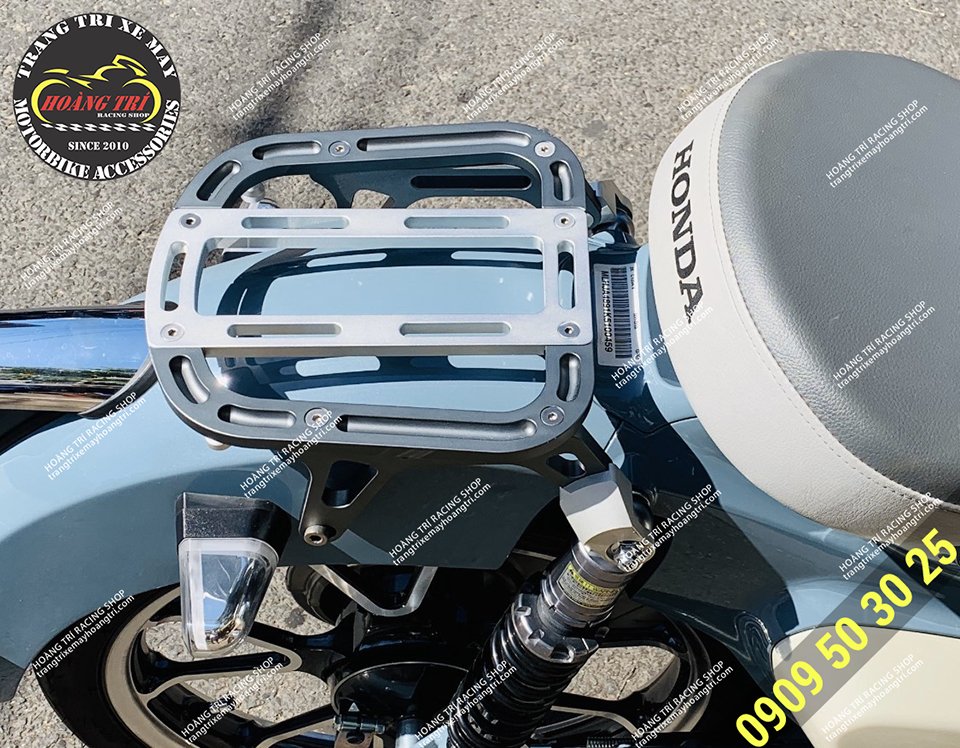 Close-up of baga super cub Biker - genuine Thai products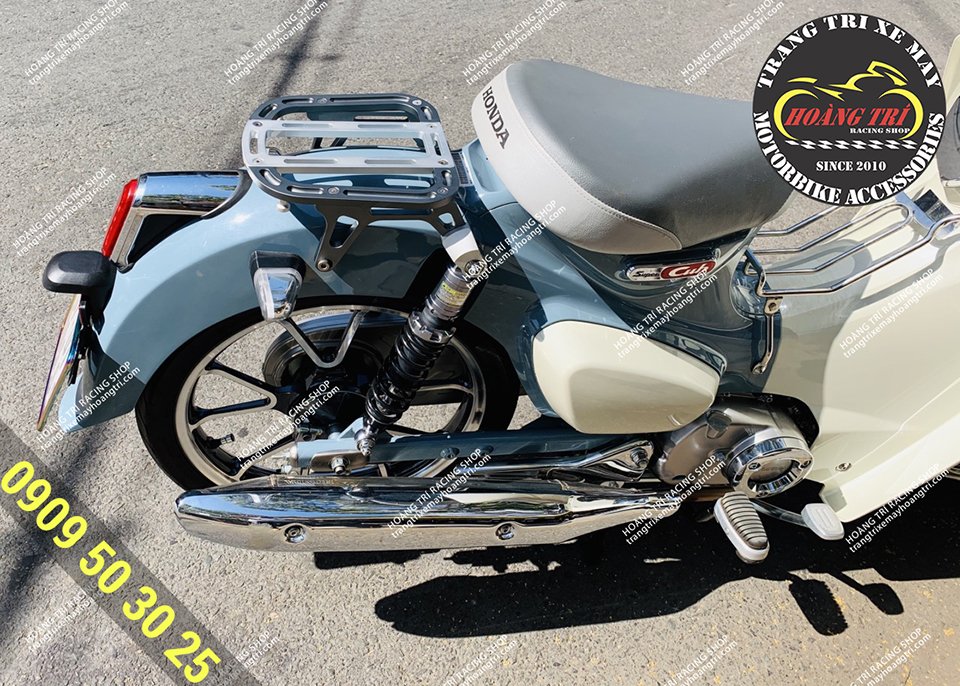 Standard installation products for vehicles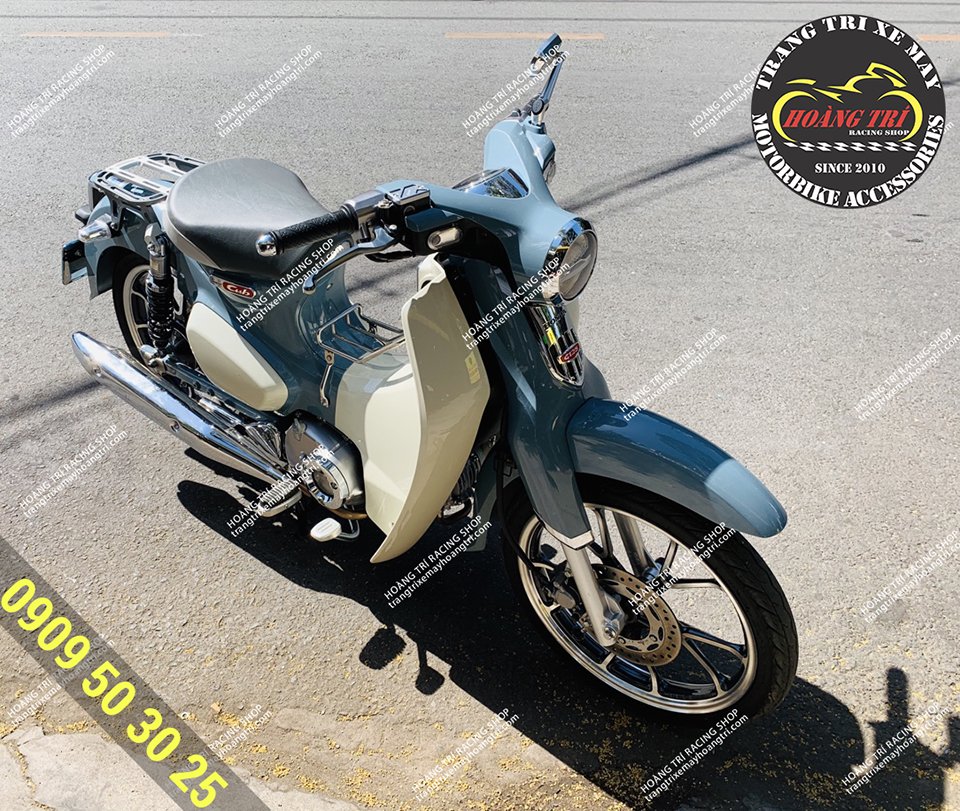 View from the front - the product looks pretty neat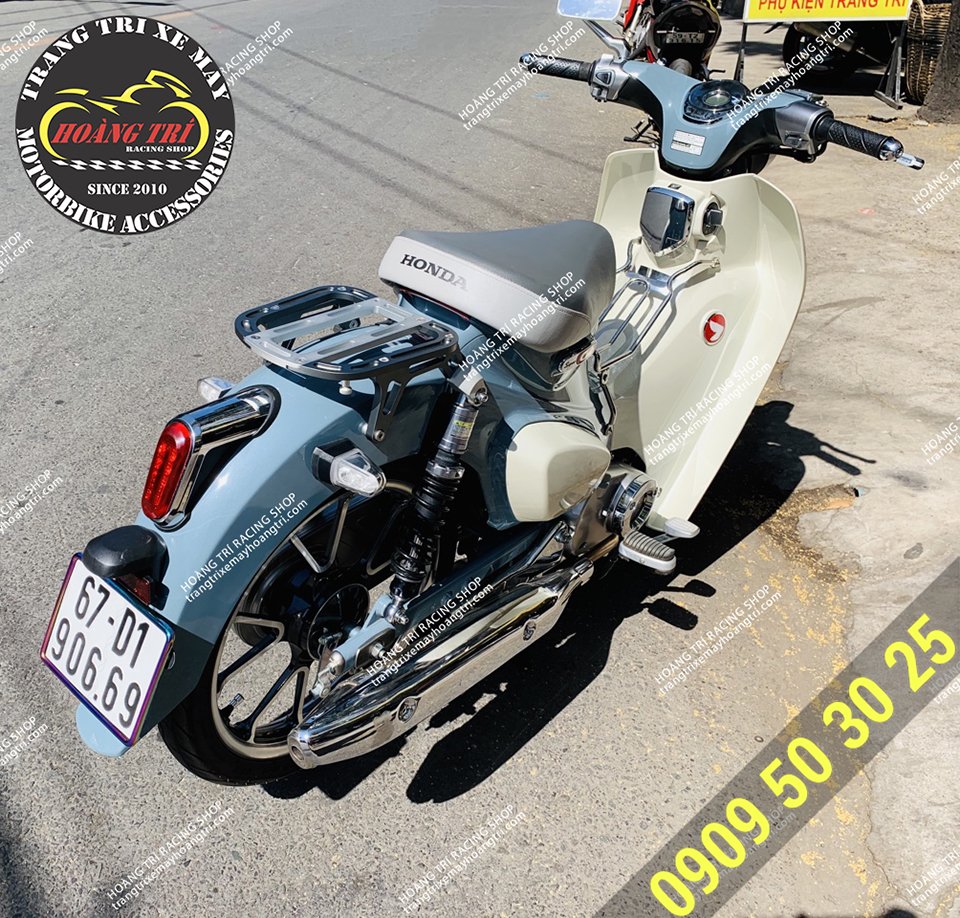 The joints are very delicate and do not reveal defects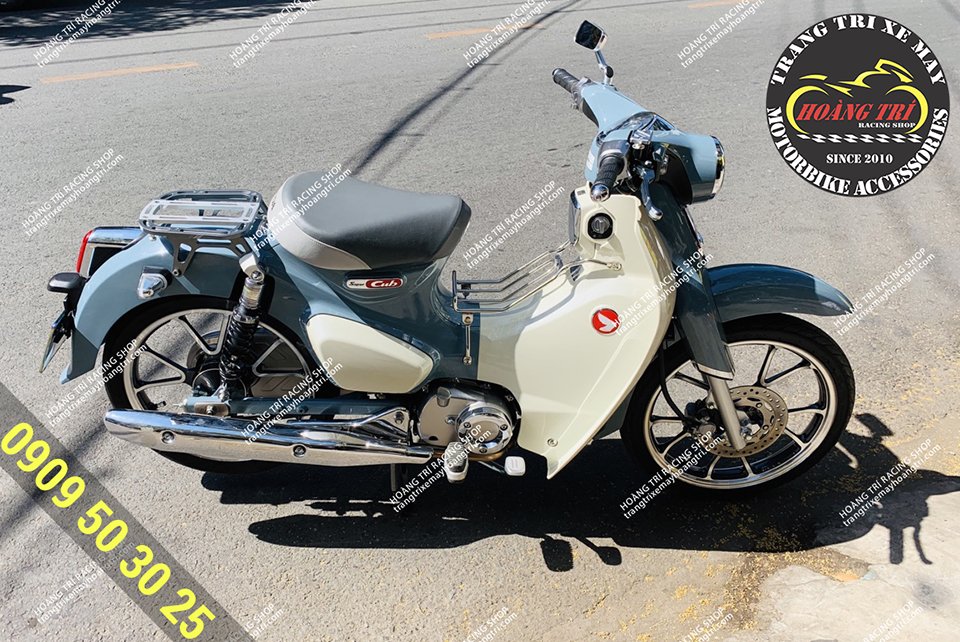 Need to equip more rear footrest without drilling Thai holes to make the car more beautiful