Baga sau Winner X chính hãng Givi
Baga after the genuine Winner X Givi
You have the most fashionable and sought-after Winner X today. However, the trunk of the car is not enough to meet the needs of storing personal belongings as well as items for a long-term trip. Baga after Winner X is the salvation solution for you to have more private space.
Genuine Givi barrel
Winner X debuted not long ago, but the popularity of this car has peaked. Winner X is the keyword that many people search the most today. However, what Biker looks forward to most is a very large trunk that can hold many personal belongings, but the improved juniors from Winenr 150 still do not meet this need. It can be said that the trunk of Winner X does not have the same trunk as its senior. So attaching a baga after genuine Givi is essential for Winner X.
The product is made of iron material and powder coating makes the surface of  the genuine baga givi attached to Winner X  with beautiful black color. Products have been imported from Malaysia genuine. Wishing to bring customers a genuine and reputable product. Those who live far away can still buy a  baga after Winner X comes  home and install it for their own car because the zin standard fitting product  for Winner X series has just been released . The screw mounting position is pre-designed according to the screw holes on the chassis to help the product be firmly fixed after installation.
Don't forget to equip your driver with large models of genuine givi boxes so you can have more space. Hoang Tri Racing Shop distributes products of Givi brand with 100% quality from genuine. Product price does not include  genuine givi box
What are you waiting for without placing a  baga after the genuine Winner X 150 giveaway  when you own a car that loves Winner You can immediately call the hotline:  

 0909 4747 13 -  

 0909 5030 25  to order online. Ho ặc can find 2 to 1 in the following address to install the car his X Winner. 
HOANG TRI VEHICLE PARTS SHOP
Address 1:  158 -160 Han Hai Nguyen, Ward 8, District 11, HCMC
Address 2:  586 Pham The Hien, Ward 4, District 8, HCMC
Phone: 0909 4747 13 - 0909 5030 25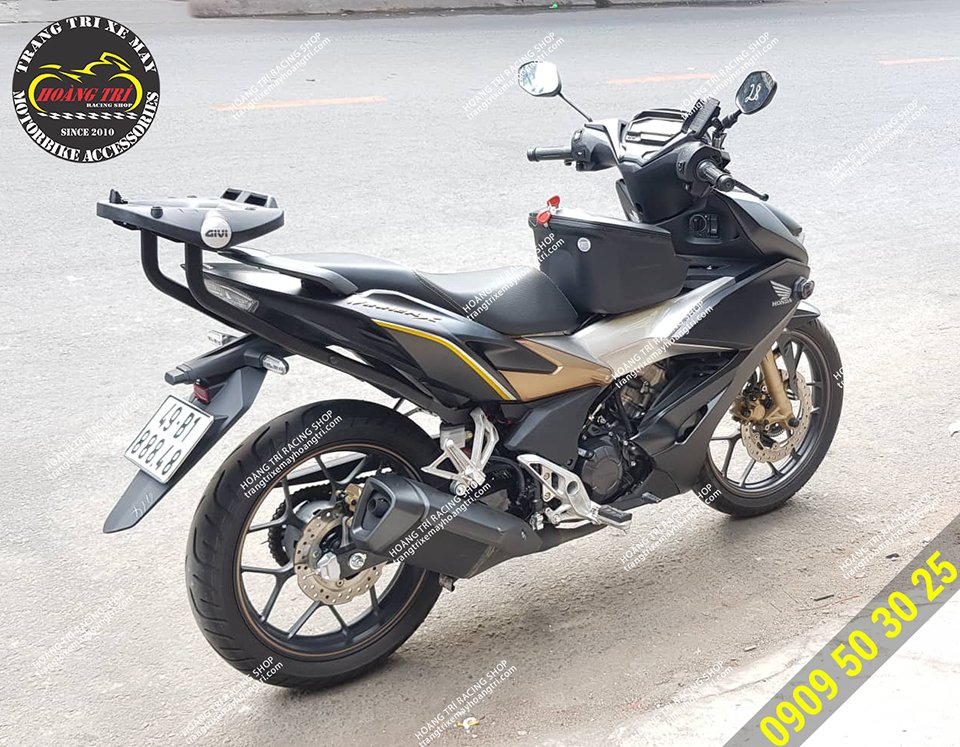 Genuine givi baga has been installed Winner X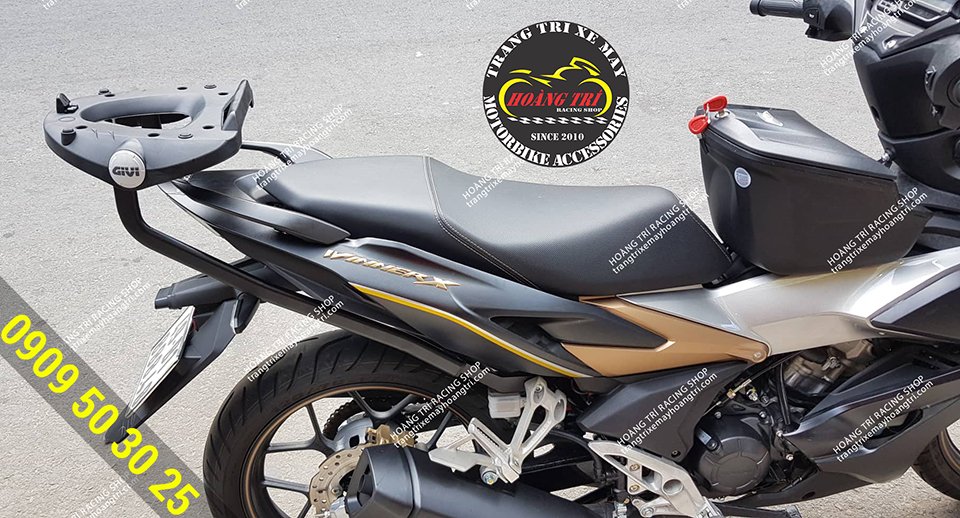 Install 100% zin standard without porridge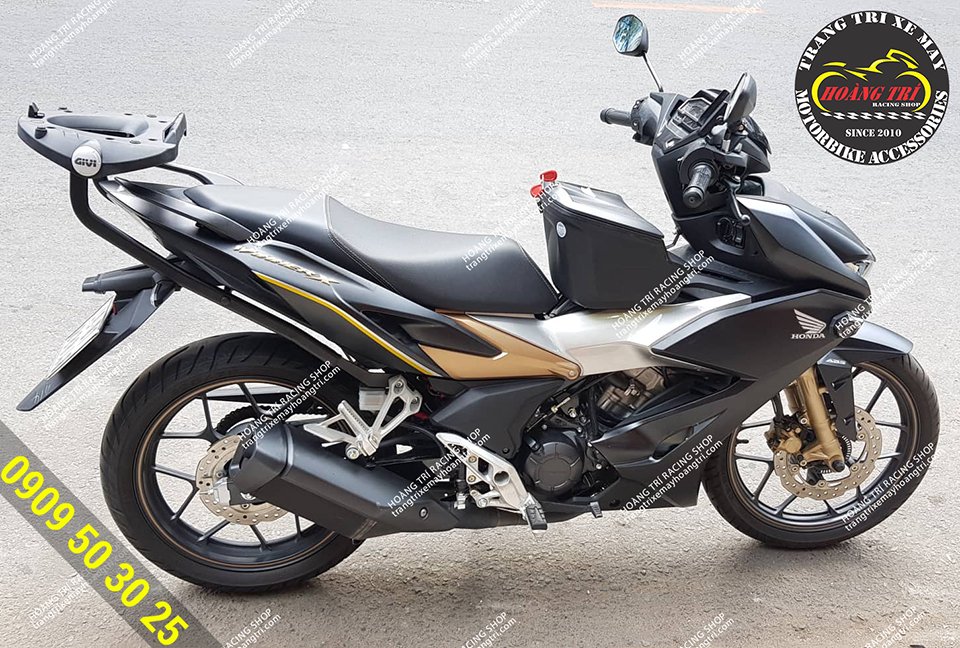 Can keep the rear bumper of the vehicle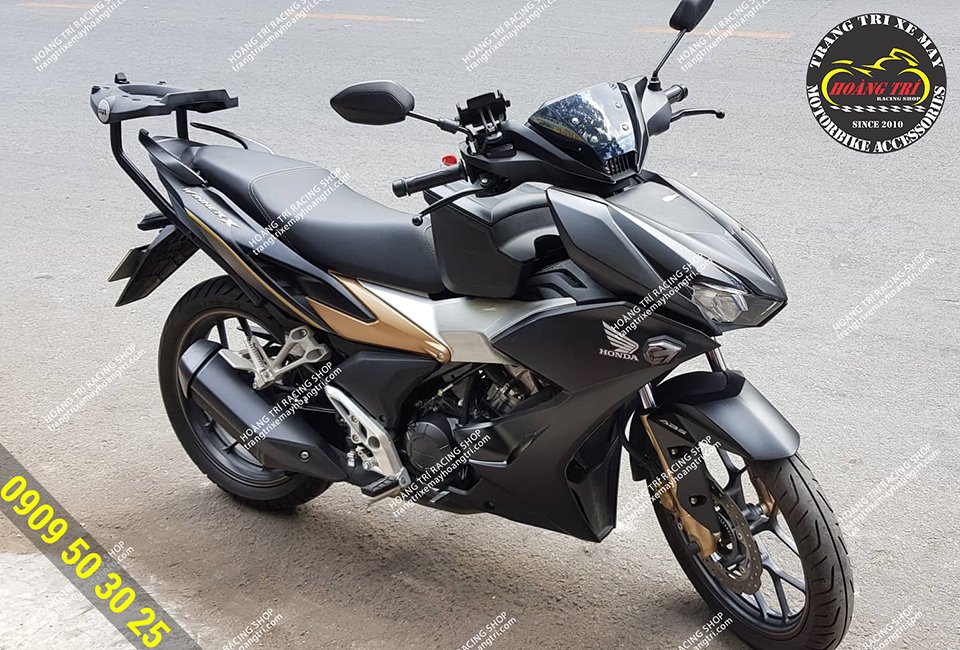 Often install more genuine givi box behind to travel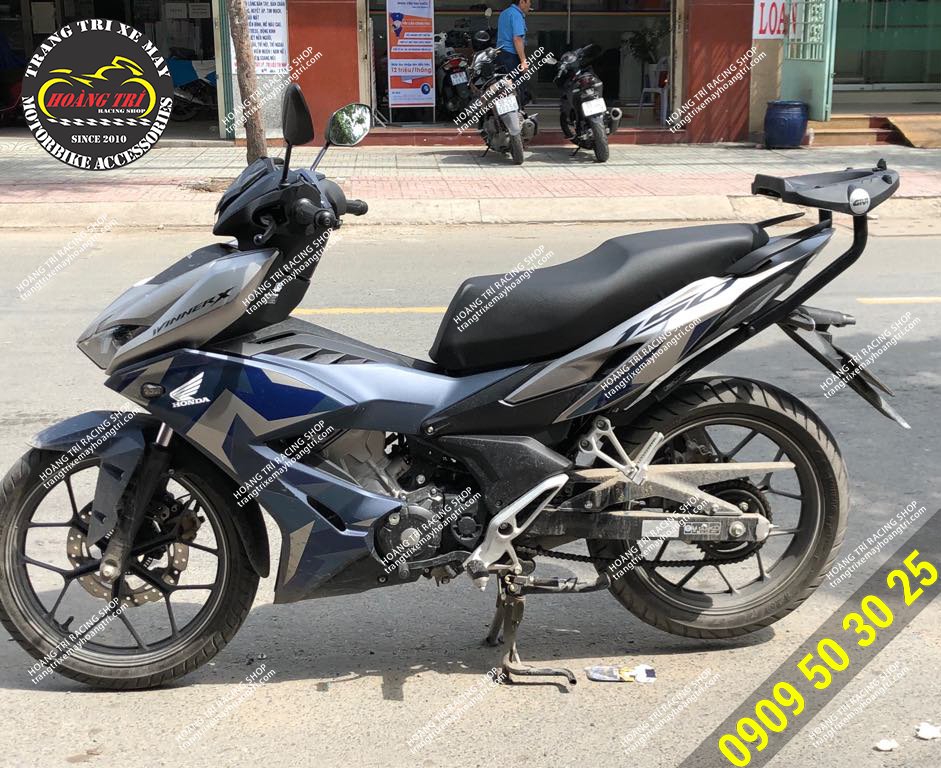 One more Winner X install baga after genuine givi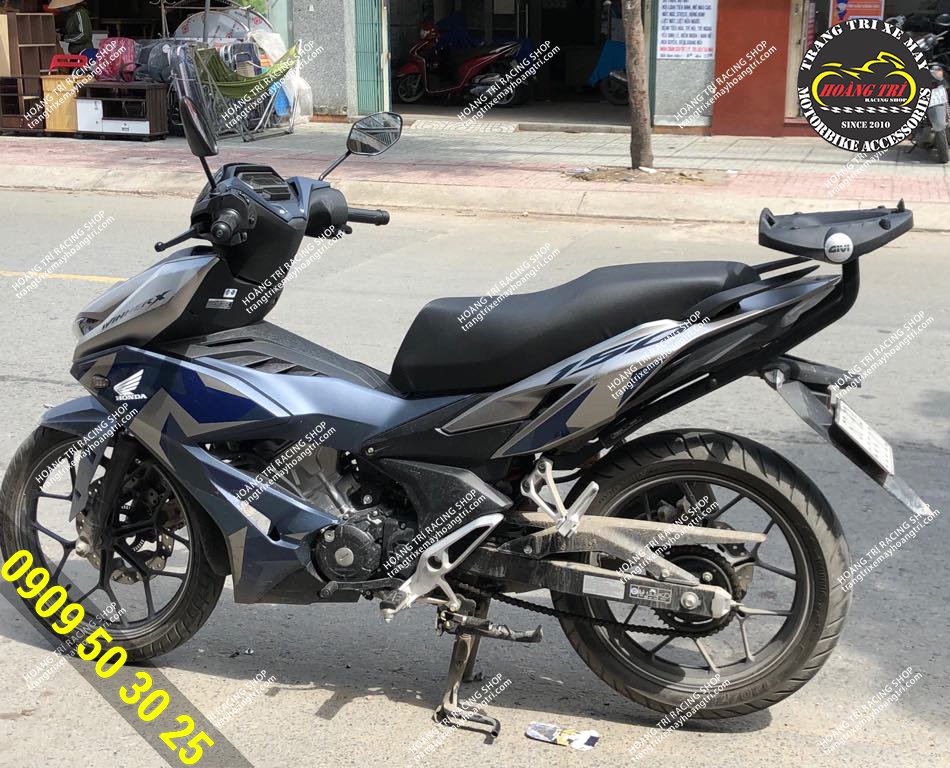 The product is standard mounting and can be fitted with a rear givi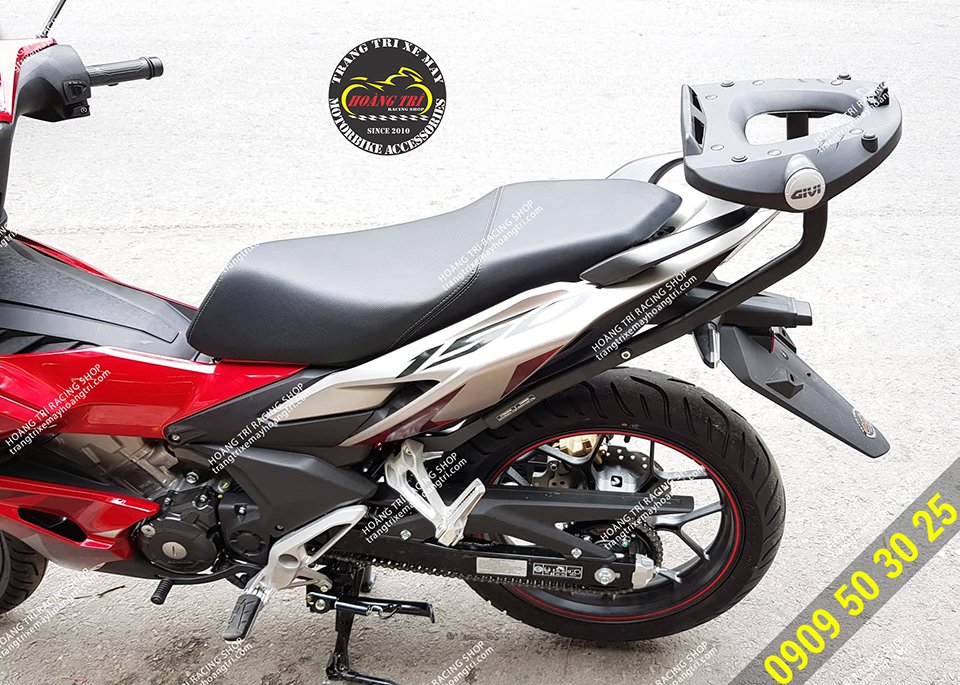 Baga after the genuine Winner X Givi is fitted to the car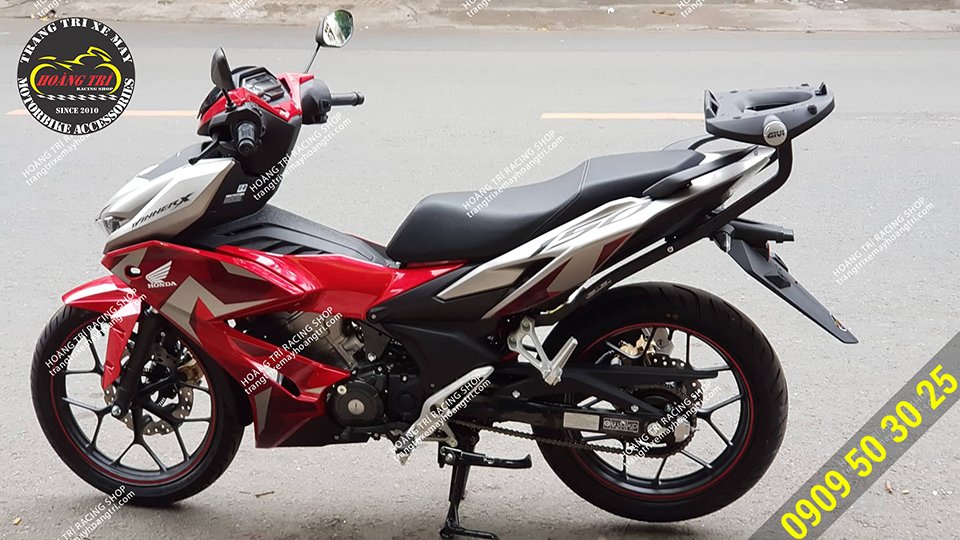 The whole scene of Winner X is red after attaching baga after givi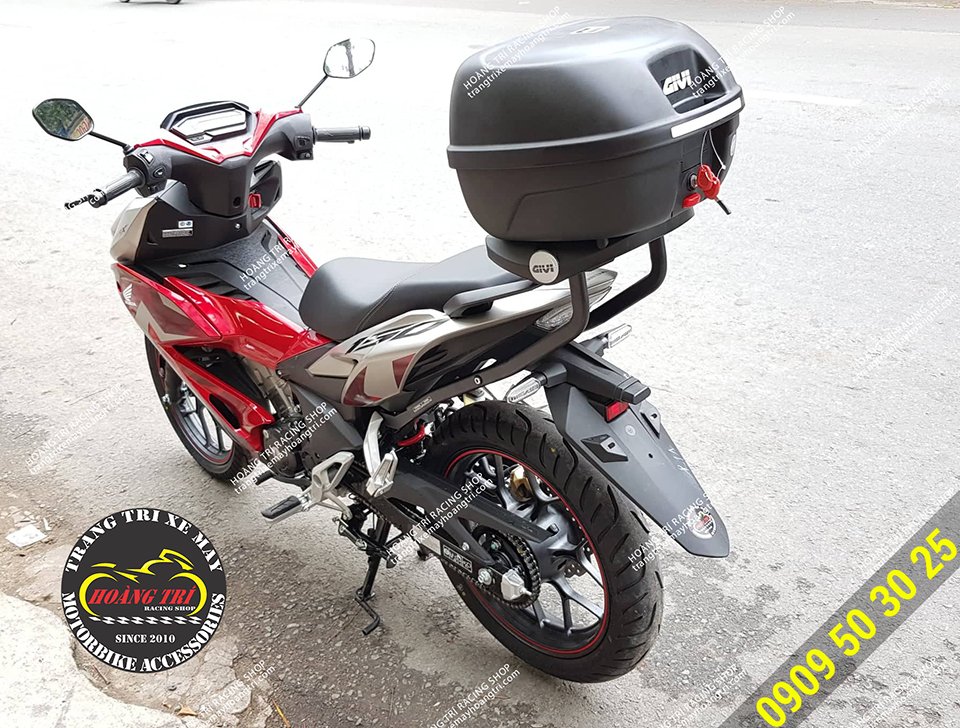 In addition, the driver is equipped with a givi for the rear storage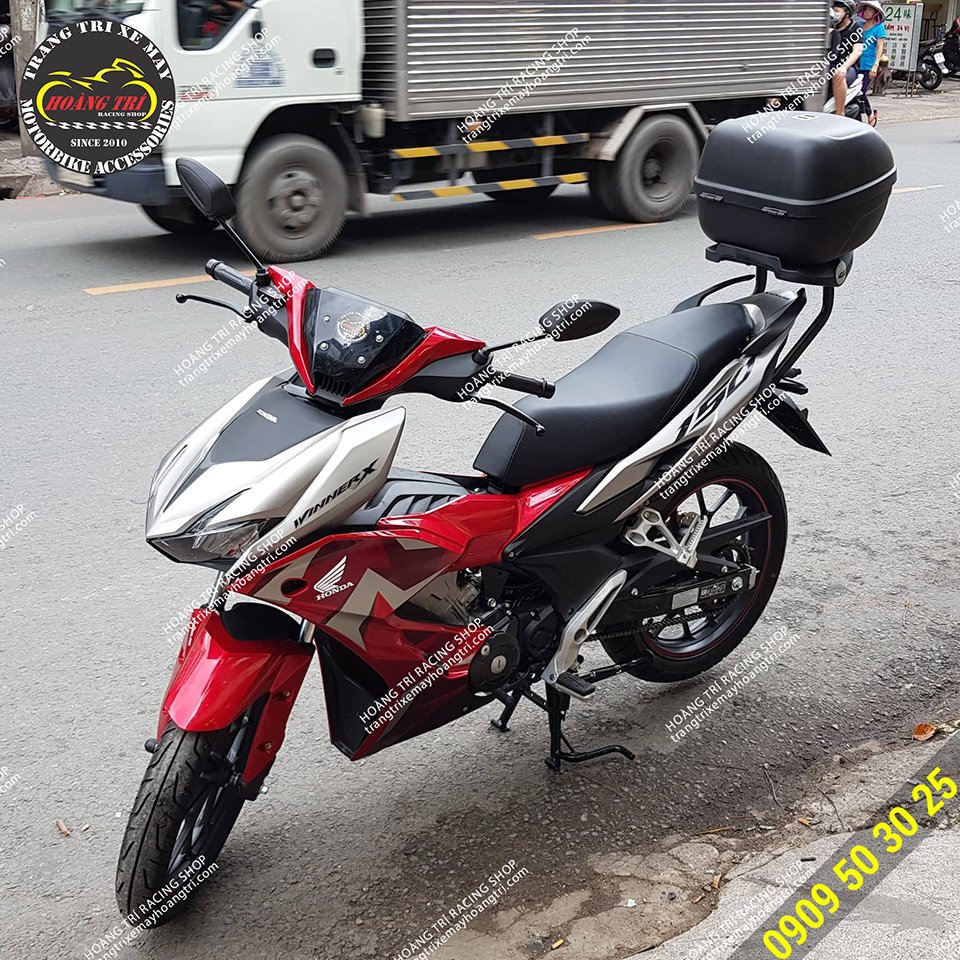 This is the solution to help you have a fuller trip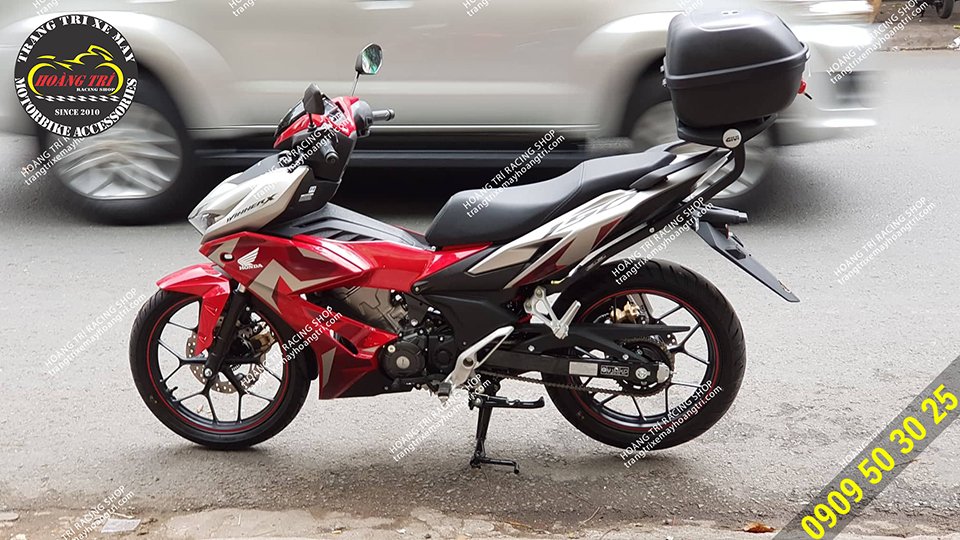 Buy now a complete set of genuine givi boxes and genuine givi bags at Hoang Tri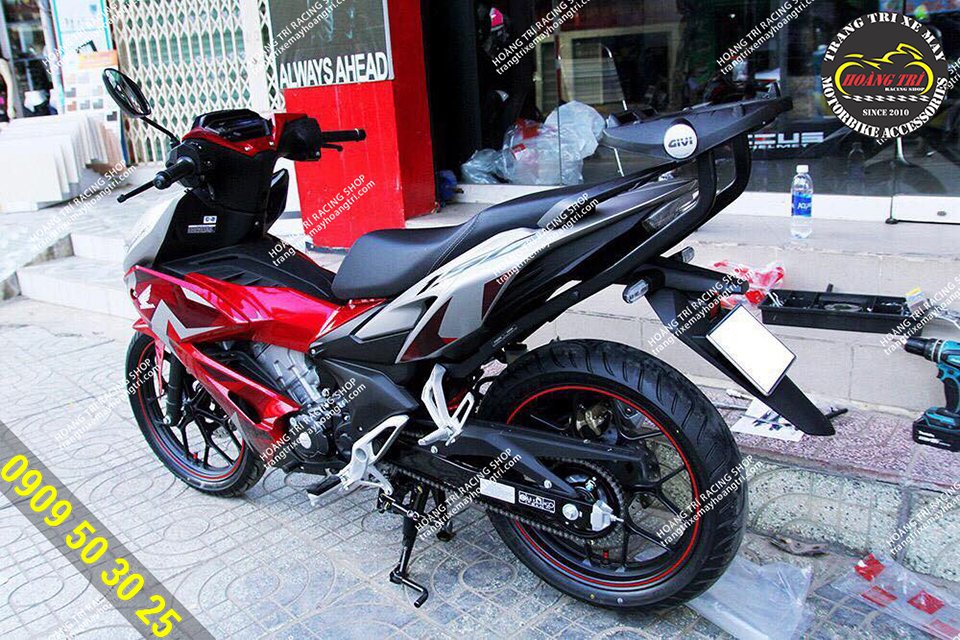 One more driver installs the baga after installing Winenr X