As mentioned in the previous post, Vespa Sprint and Vespa Primavera toys can be used together, but the accessories related to the car's headlights will be used separately. Introducing to customers who own Vespa Primavera models a Primavera Balon headlight cover suitable for you. Refer and don't forget to equip your pet!
Products often included:  Vespa Spint taillight cover, Balon style Primavera
Did you know: Brand Mr.Balon
The Mr.Balon brand  is probably quite strange to  the Exciter  or Winner bikers . However, for Vespa owners, the Mr.Balon brand is a famous brand of  Vespa decorative toys . The brand originates from the Golden Temple country - Thailand. This is a high-class and famous product line, which helps to enhance the beauty of the car, as well as the luxury and class after customizing  the vespa  with Mr.Balon branded toys.
Last time, Hoang Tri Shop introduced to customers a product line of headlight covers for Vespa Sprint and today the same product is available on the brother line, which is Mr.Balo style headlight cover. black style with standard round design for Vespa Primavera. This is a product designed completely similar to the product branded Mr.BalonWith outstanding quality, durable and sure to use for a long time. However, it will save a lot of money so you can refer to many other Vespa Primavera toys to put on your pet. Products with high-quality plastic materials, durable and challenging inclement weather (even though it's sunny or rainy, the product is still not brittle and broken). If you are looking for a product that brings a highlight, the headlight cover is the product that attracts the people opposite you. Easy and safe installation (without blocking the vehicle's headlights) will keep you both beautiful and safe on the road. Experience the product right away at 1 of 2 branches of Hoang Tri Racing Shop.
Address 1: 158 -160 Han Hai Nguyen, Ward 8, District 11, HCMC
Address 2: 586 Pham The Hien, Ward 4, District 8, HCMC
Phone:  0909 4747 13 - 0909 5030 25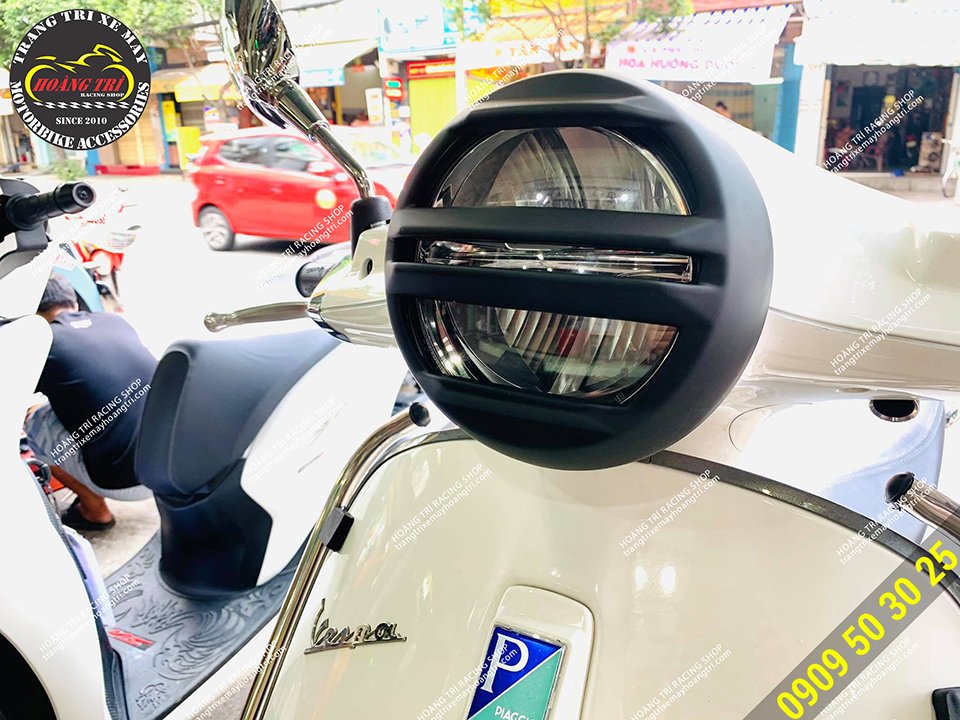 One more Vespa Primavera installed with Balon-style headlight covers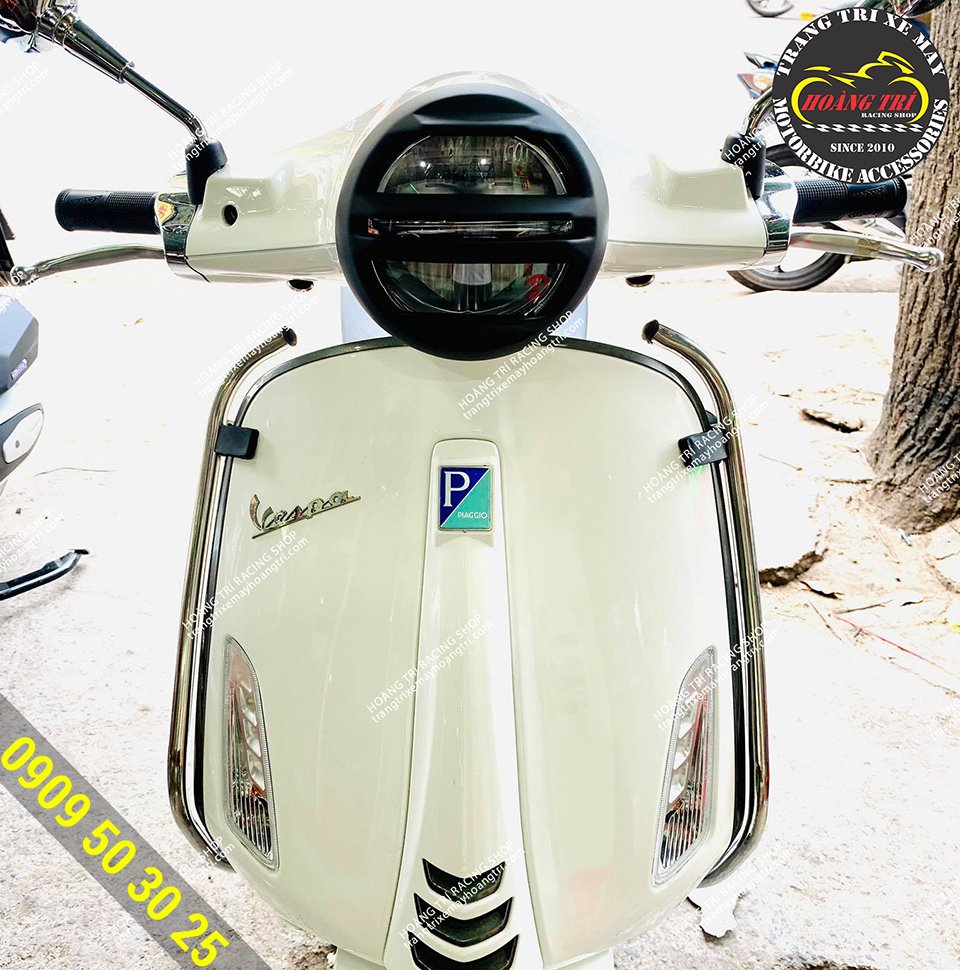 Put your pet on a toy with Balon-style headlights in black style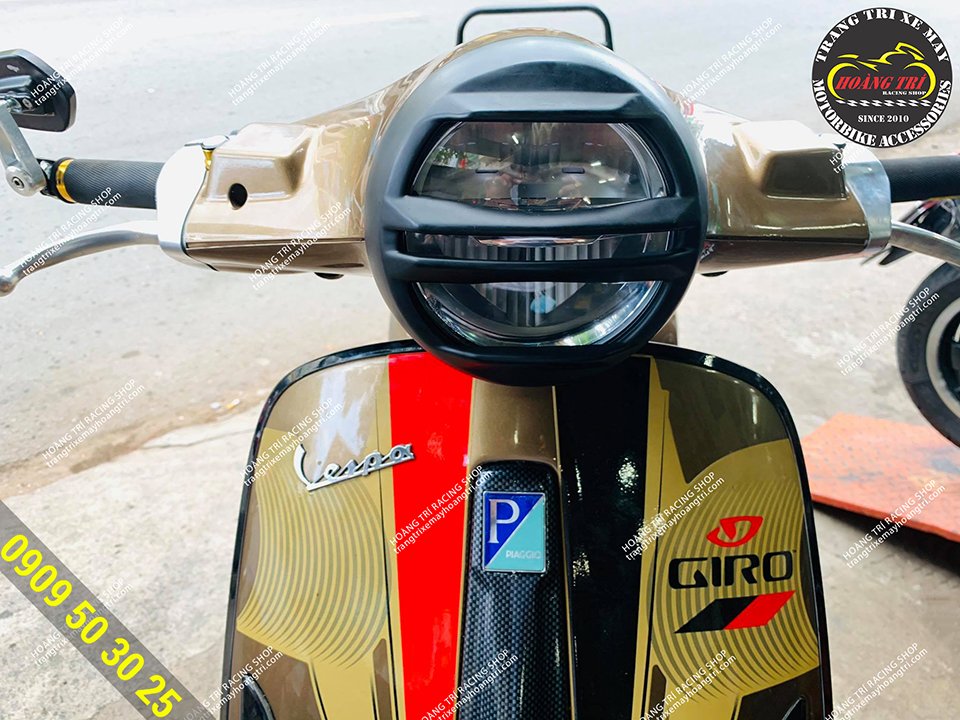 Balon-style Primavera headlight covers have been fitted to the Vespa Primavera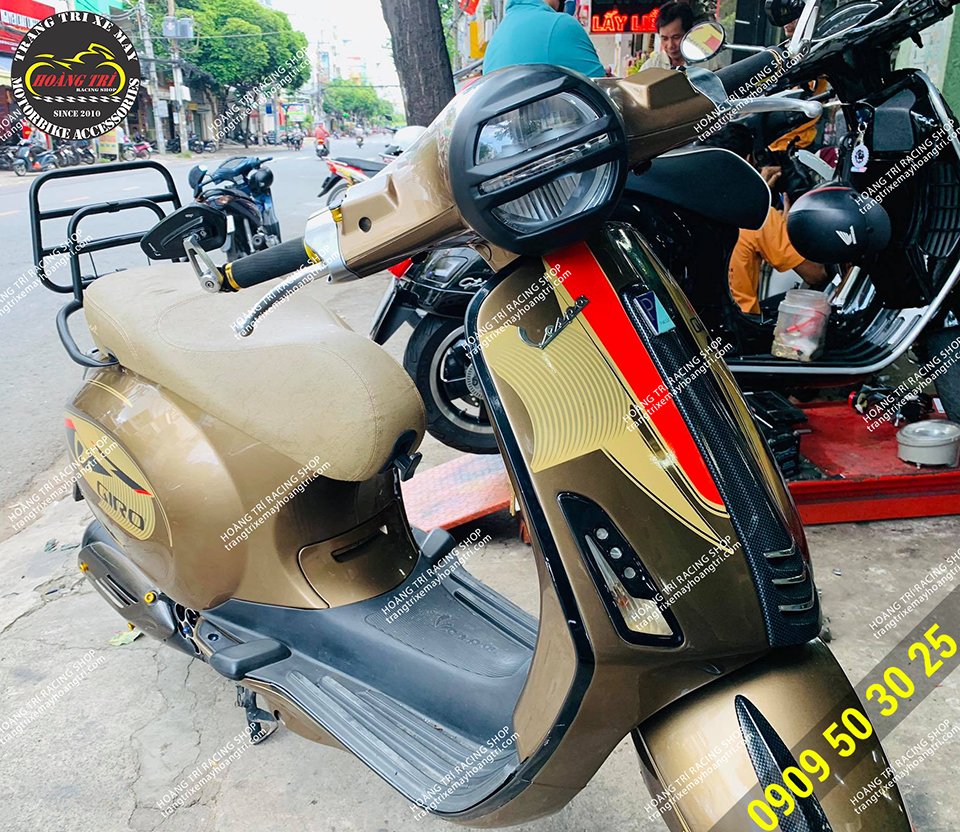 The product is standardly assembled, no need to prepare porridge and quick construction time