Motorcycle painting is currently an attractive service because in addition to helping the car to return to its previous beauty, it also helps the newly purchased cars to have a unique and fancy appearance compared to other cars. Like the ADV 150 that was just taken from the dealer, he visited Hoang Tri Racing Shop in a state of no license plate and the owner decided to repaint the black plastic frame of the car with a beautiful carbon color.
The locations are painted carbon when you use the ADV 150 carbon paint service : front undercarriage, rear undercarriage, front headlight border, floor (front footrest), rear footrest, rear fender, tailgate hood, muffler , black plastic in the steering wheel assembly, black plastic in the fuel tank,... You can completely request more or less carbon-painted black plastic parts according to your preferences.
The process of using the  motorcycle paint service - carbon paint car ADV 150 :
Step 1: Take the car to Hoang Tri Racing Shop right away (please wash the car before coming)
Step 2: Shop quotes ADV 150 car carbon paint service and schedule a date to pick it up.
Step 3: After 2-3 working days (depending on the time). After painting is complete, you will receive a phone call to say that the paint is completed and received the car.
Step 4: Receive the car and hand it over to the customer.
For the ADV 150 that has just been released not long ago. Therefore, the car bodywork is completely new, painted with black plastic, suitable for customers who want to change their car to look more unique and fancy. Please refer to the image of ADV 150 carbon paint below to have a more intuitive view of the motorcycle paint service at Hoang Tri Racing Shop.
Address 1: 158 -162 Han Hai Nguyen, Ward 8, District 11, HCMC
Address 2: 586 Pham The Hien, Ward 4, District 8, HCMC
Phone:  0909 4747 13 - 0909 5030 25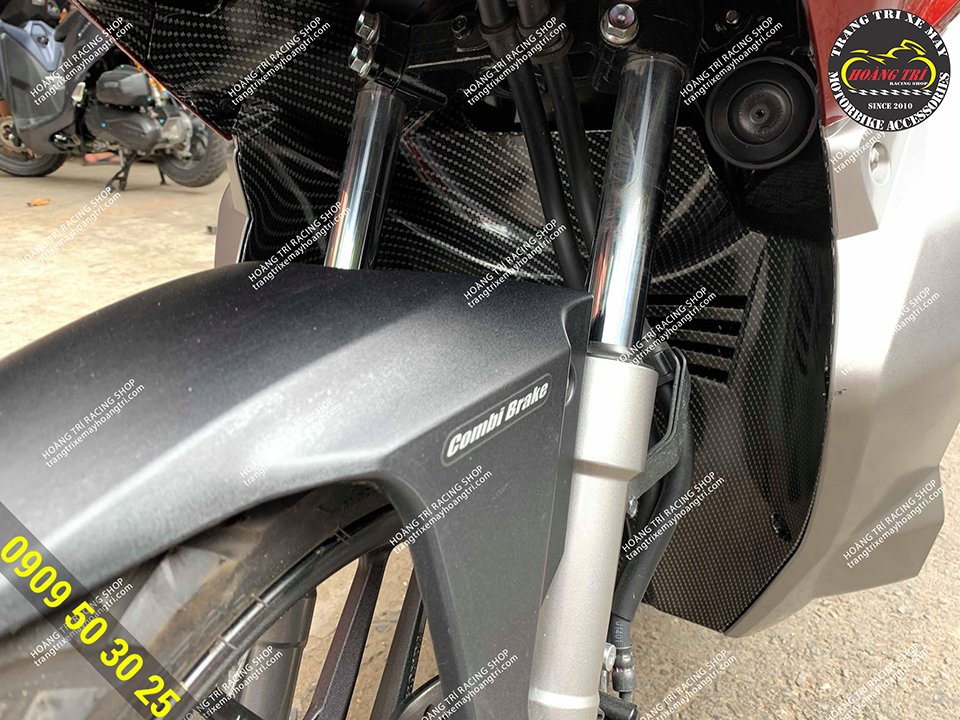 The front undercarriage is completely painted with beautiful carbon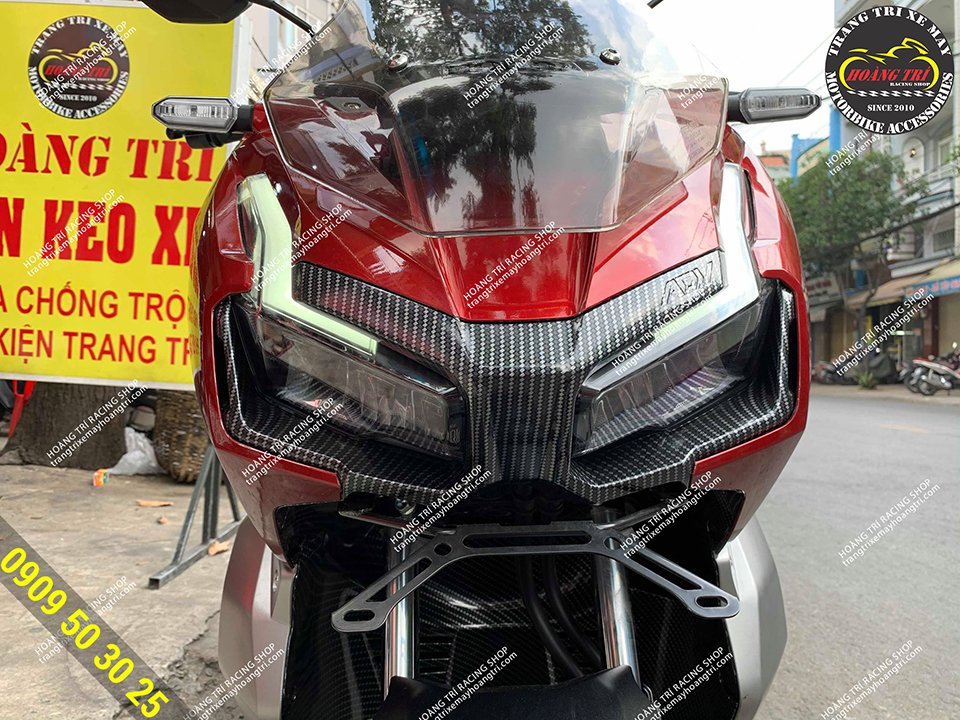 Close-up of the front view of the car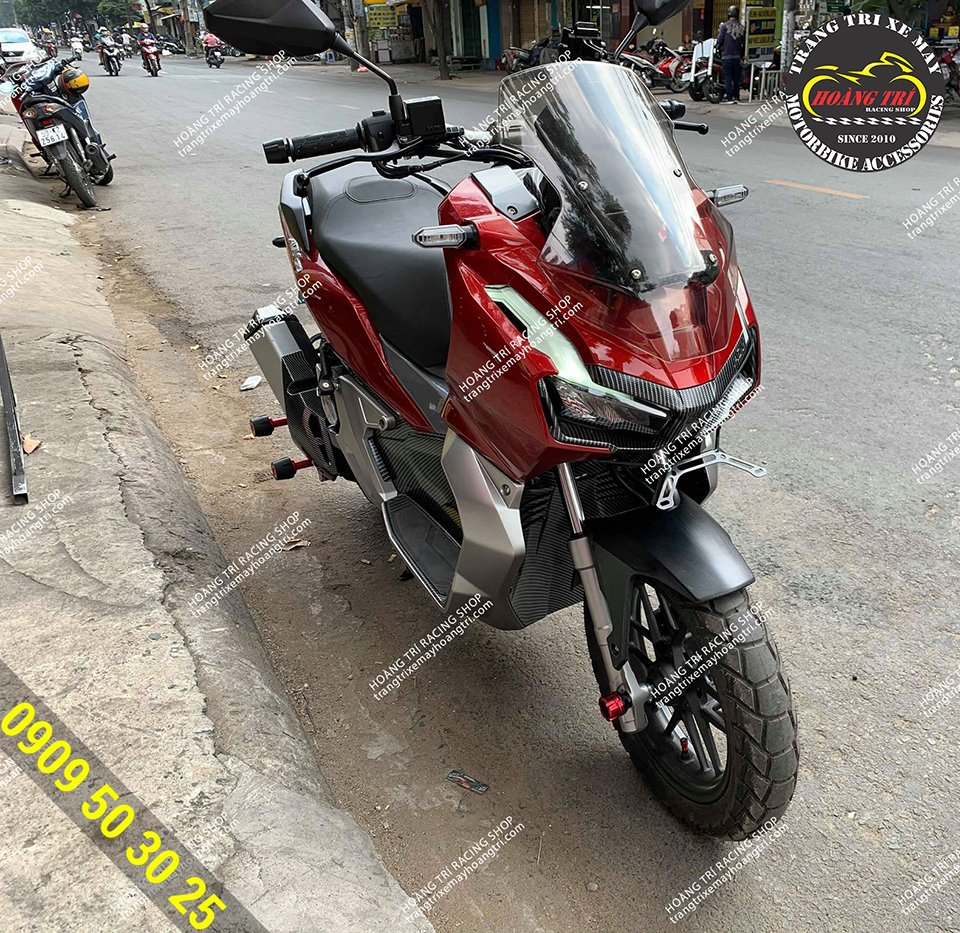 The carbon veins create a beautiful effect for the car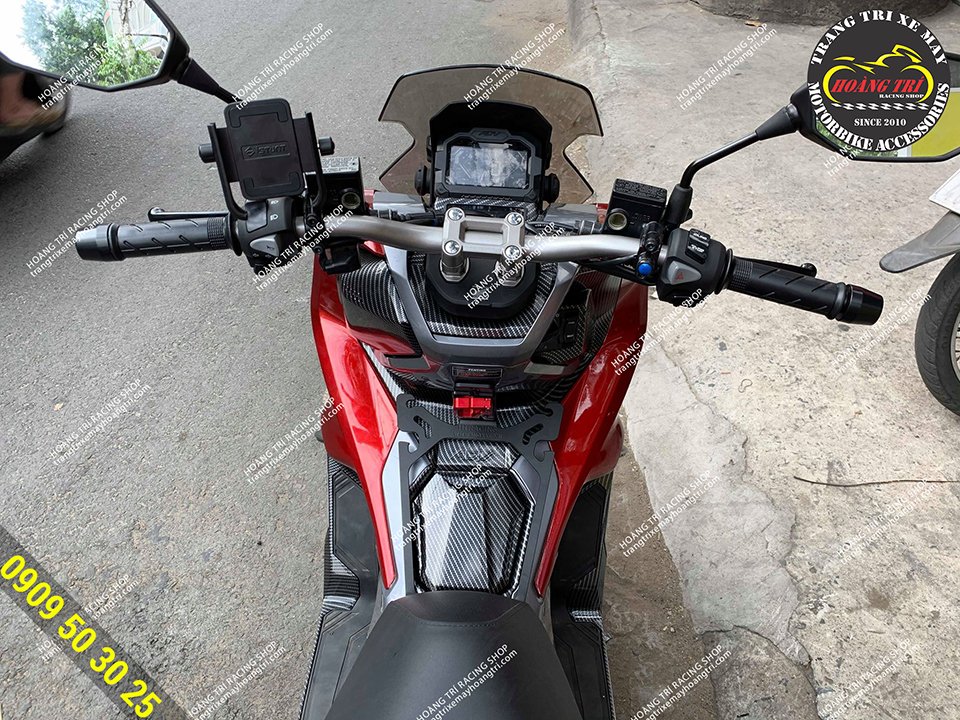 At the steering wheel position, the fuel tank is painted with carbon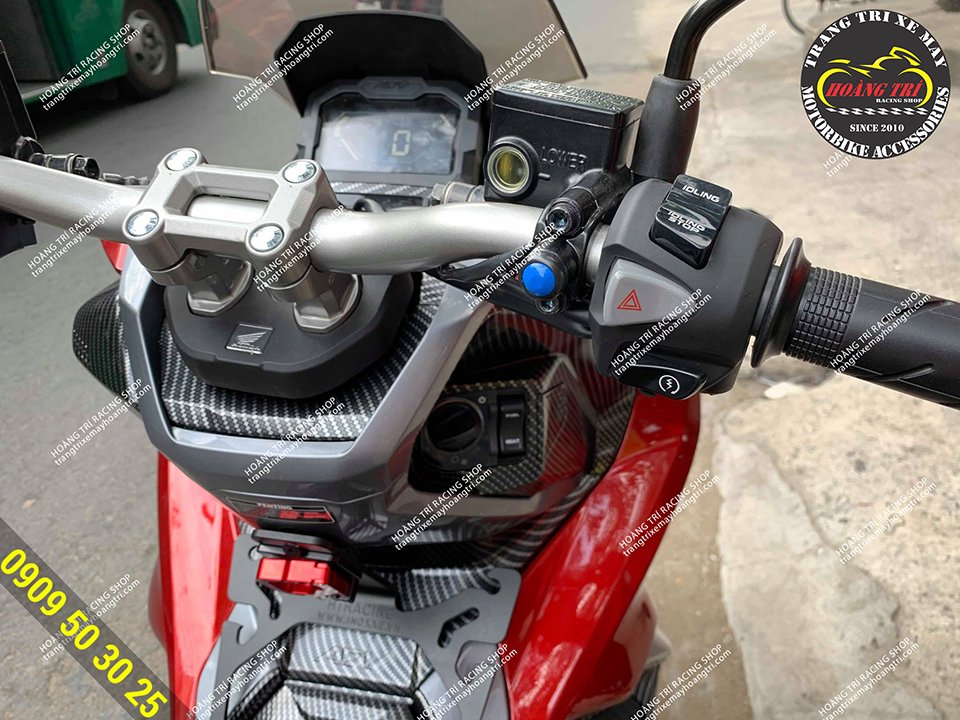 Change to be more unique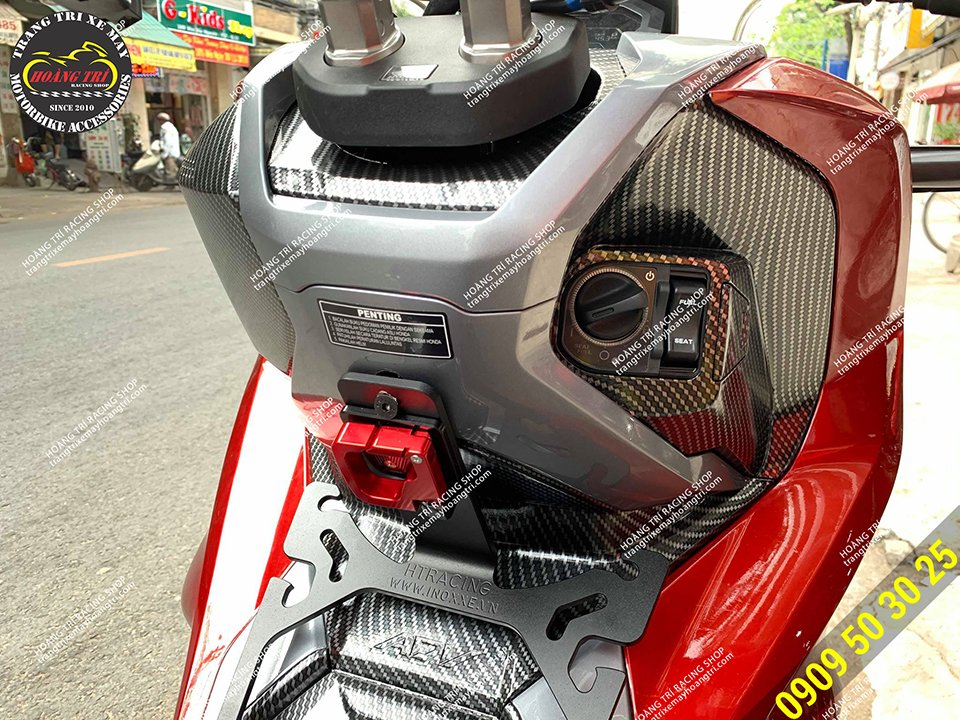 Seamless carbon painted plastic breaks the way zin cars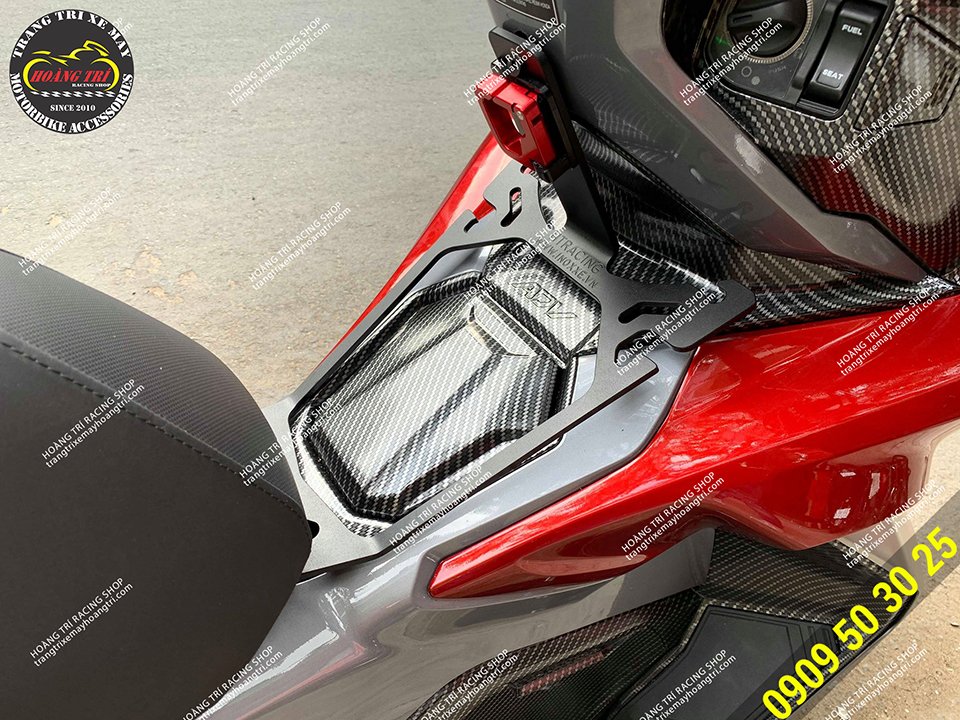 Carbon painted fuel tank cap looks more perfect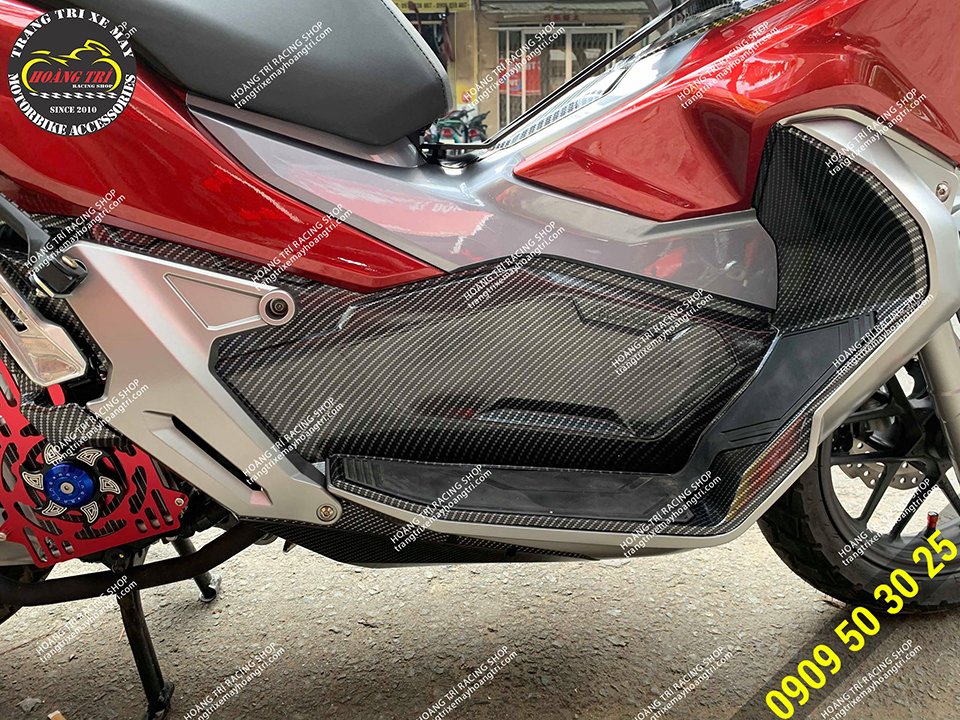 At the position of the front footrest and the front footrest floor are painted carbon (Right)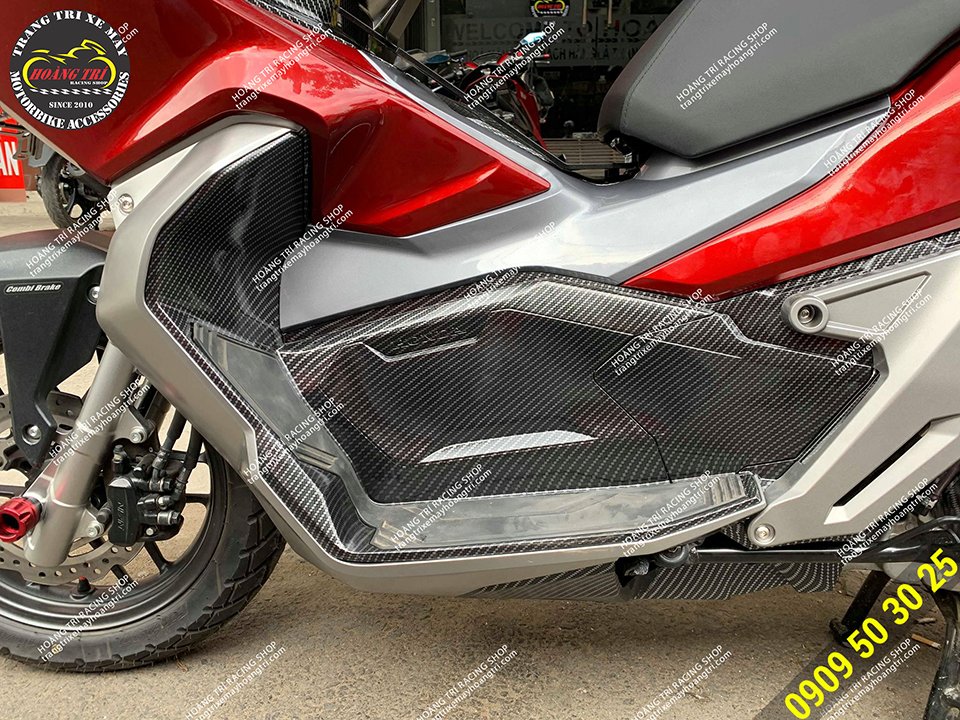 At the position of the front footrest and the front footrest floor are painted carbon (Left)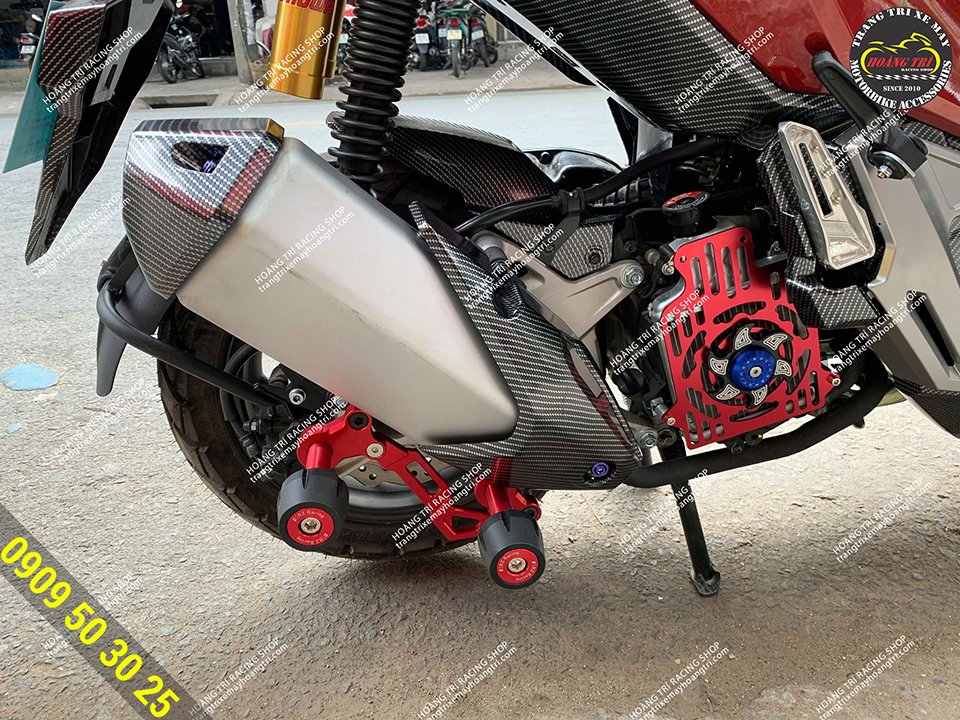 The tail cap and the muffler are both painted with carbon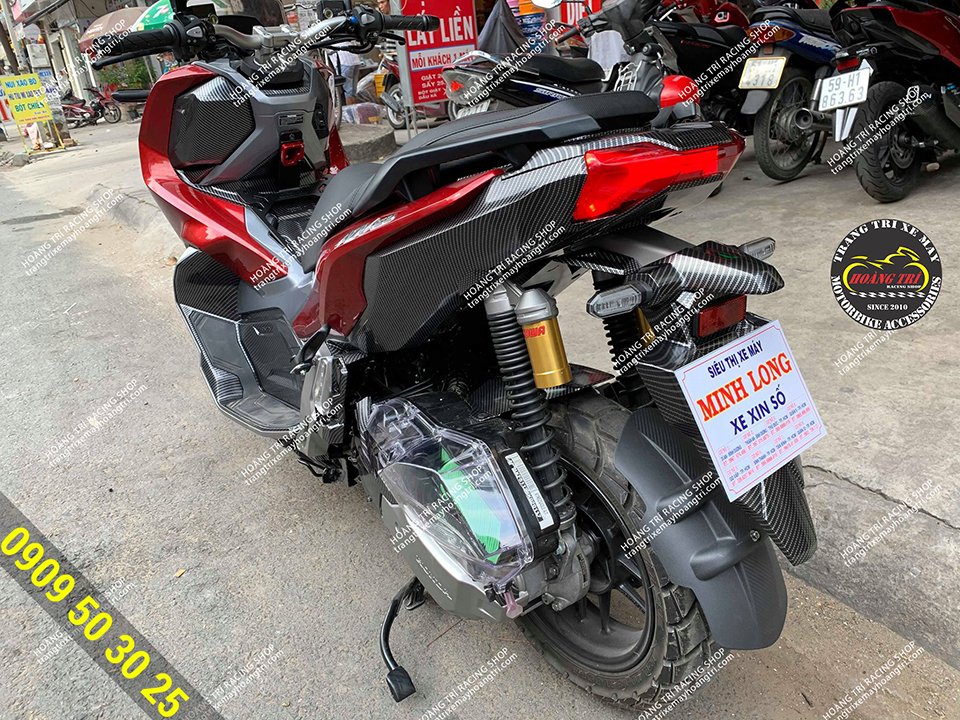 View from the back with black plastic painted carbon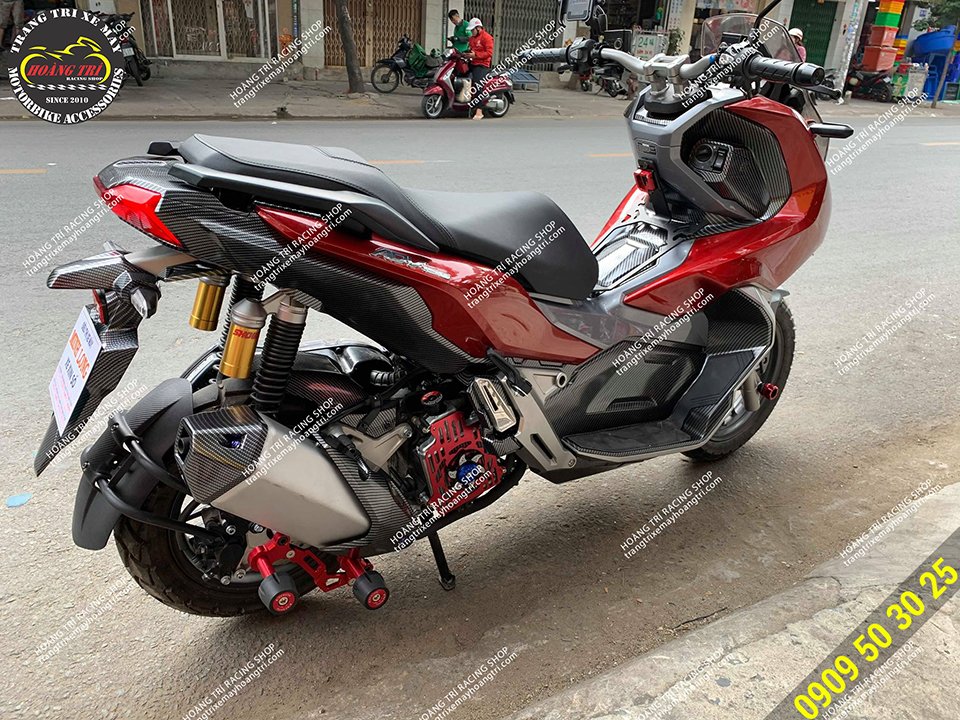 Change your appearance with ADV 150 . carbon paint service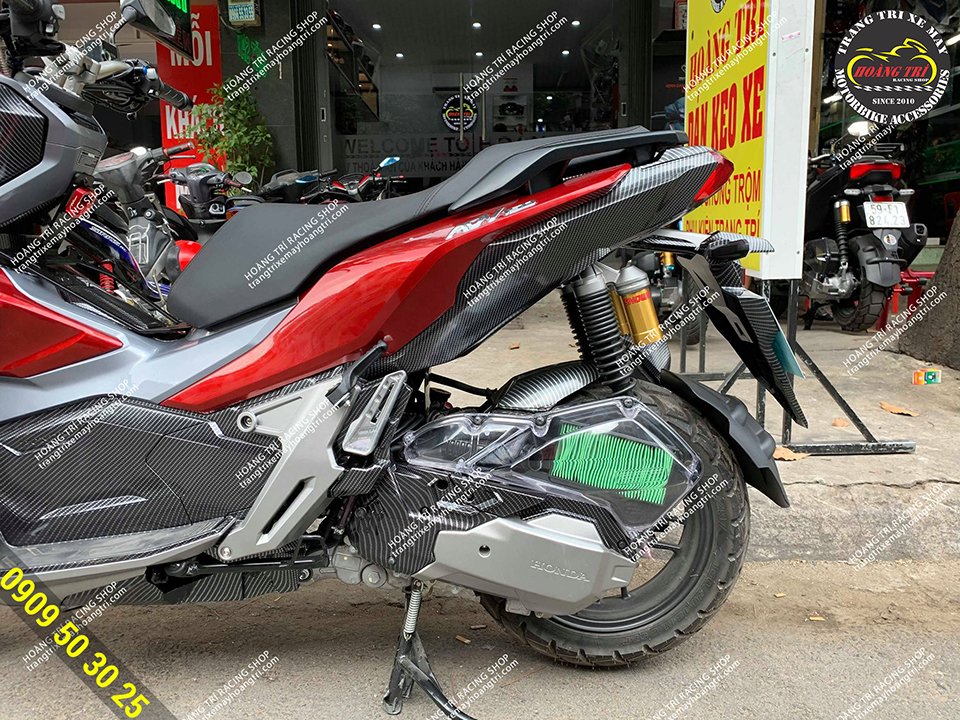 Your car looks cooler and more attractive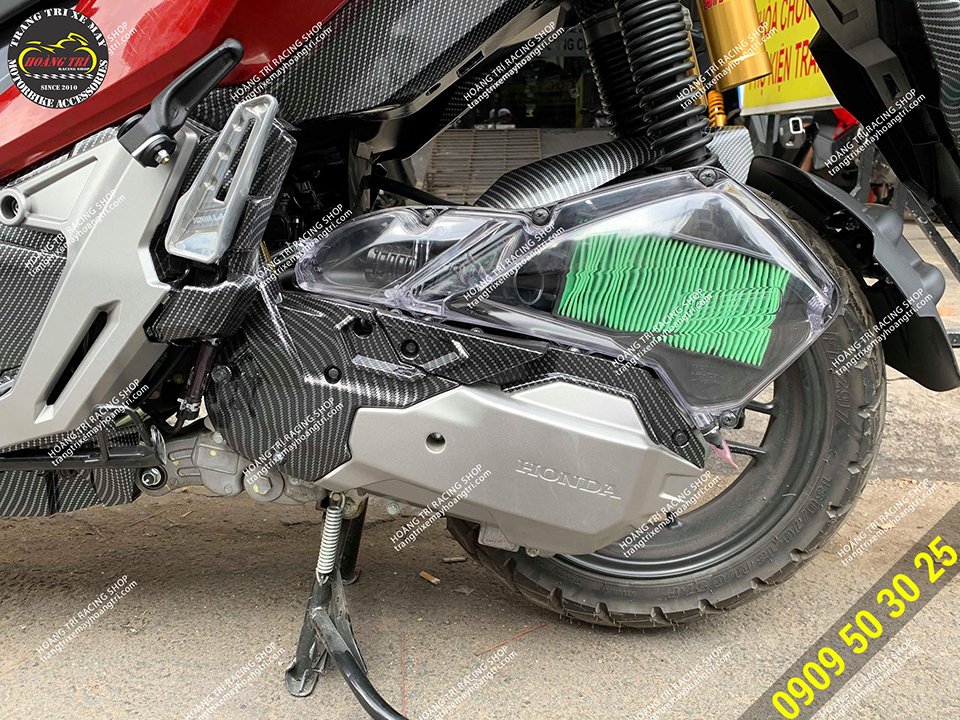 The part of the blood vortex is also painted with carbon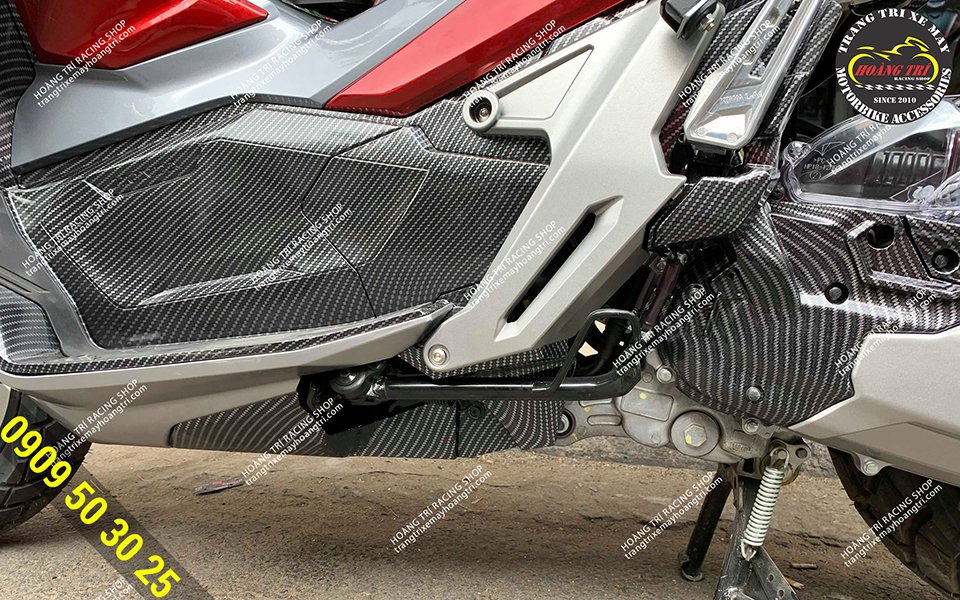 Even the black plastic part at the stand position is painted beautifully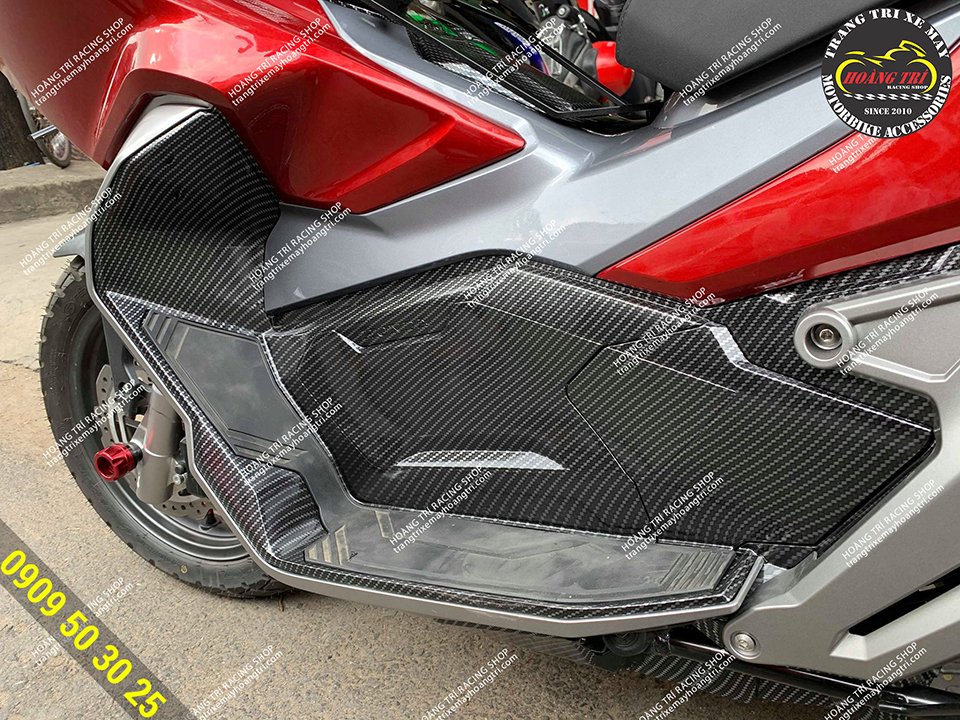 Close-up of the ADV 150 footrest on the left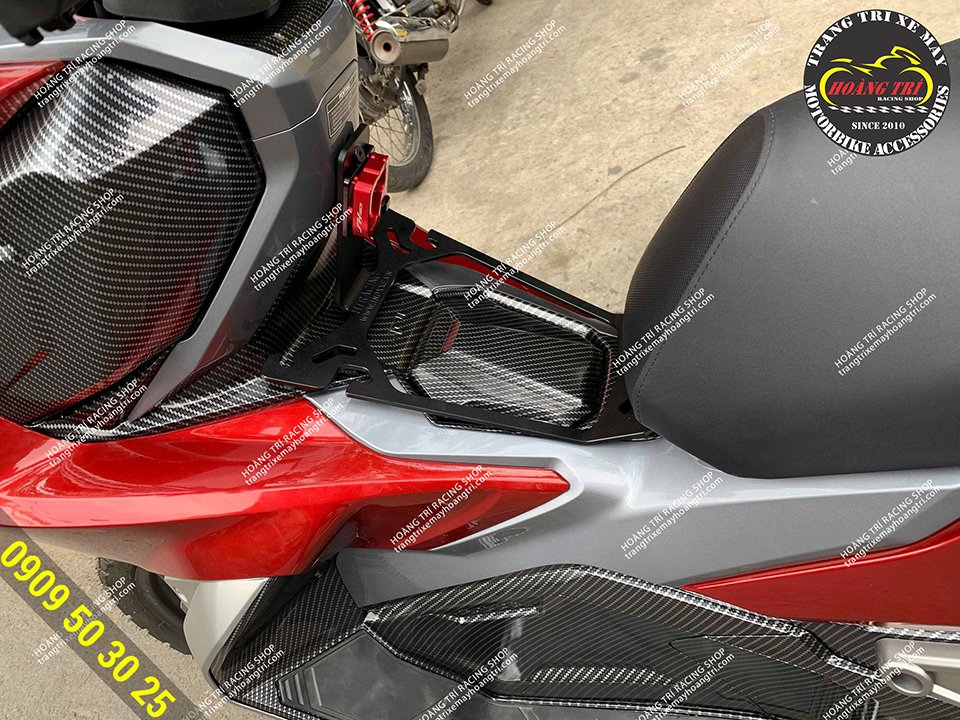 Cars look more attractive and beautiful when painted with carbon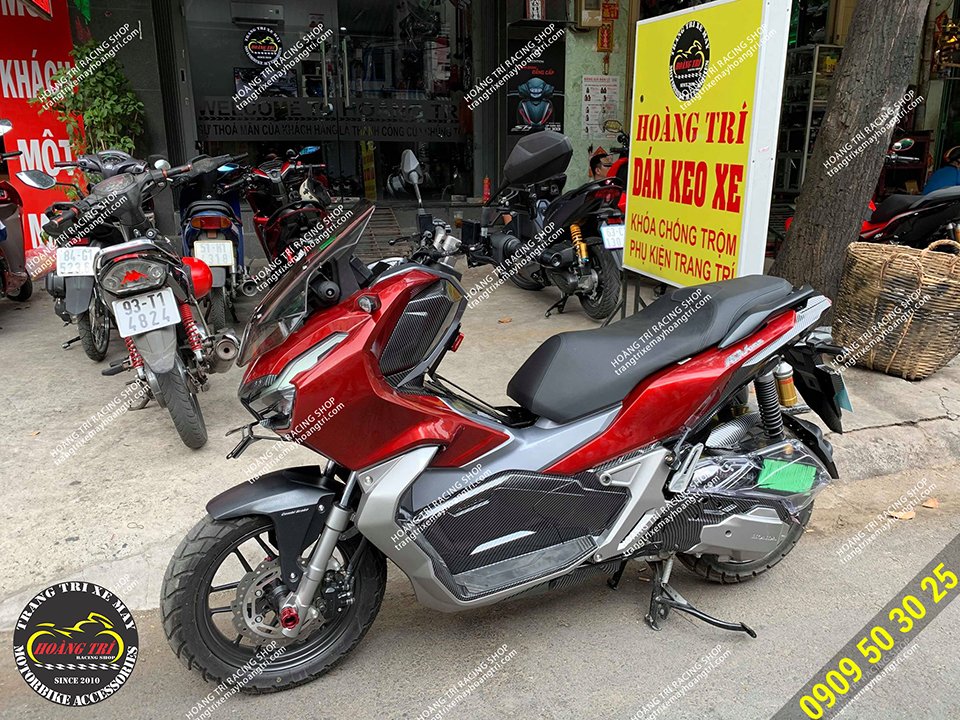 Show off your figure in front of the glasses with some 150 . ADV decorative accessories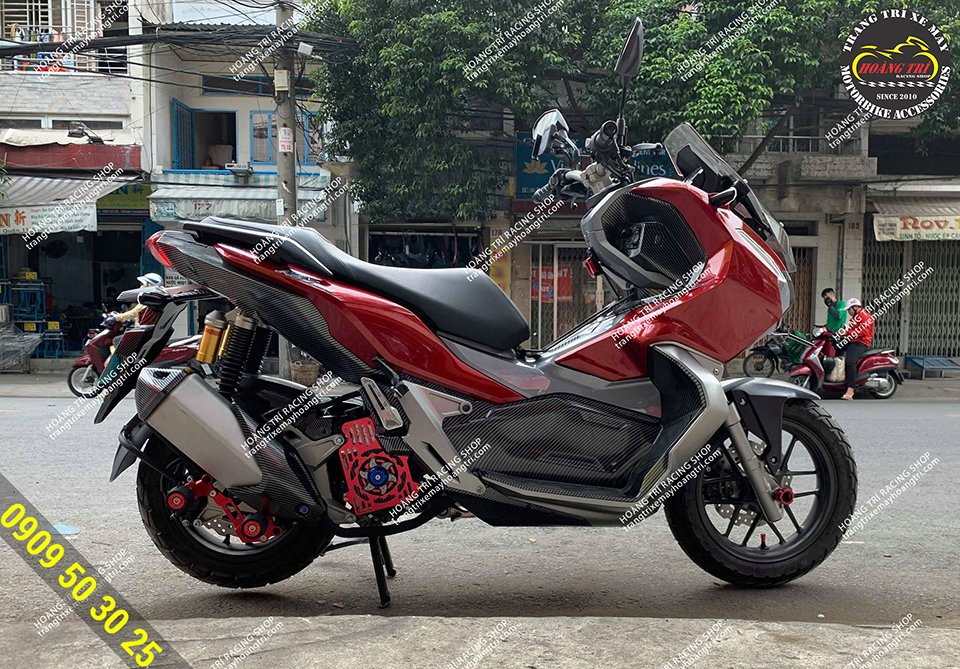 Full view of the ADV 150 after carbon paint at Hoang Tri Shop