One more new car line SH Mode 2020 has just been launched by the manufacturer Honda. This is the product line that many brothers are looking forward to because the SH Mode 2020 car is designed in a new and more beautiful design. Above all, the manufacturers of SH Mode 2020 car toys have also caught up with the new change from the manufacturer. The SH Mode car toy line Super product Air blade 2020 was launched by Honda at the end of 2019. However, after only a few days of launch, SH Mode 2020 car decoration accessories were introduced in turn. Special attention should be paid to the chrome-plated SH Mode 2020 car toy.
See more:  SH Mode 2020 car toys
Chrome-plated SH Mode 2020 car toy accessories are made from plastic material and then chrome-plated for a shiny, sparkling appearance. Products that are covered or replaced with zin products on the car help the appearance to change quickly, the appearance is more attractive and beautiful. Not only that, the product is also light, easy to transport and the installation is extremely quick, easy just remove the adhesive layer available on the product and cover it directly to the position to be installed. Standard zin, beautiful standard and the cover fits snugly with the product on the car. 
Chrome-plated SH Mode 2020 taillights:  With a decorative function and coated with bright chrome plating, creating a highlight for the rear position of the SH Mode 2020 car. Helps people circulate in the same direction as the car owner in the rear. easier to detect and make traffic safer. Customers also often buy with  SH Mode 2020 chrome-plated taillights  to form a duo to help their car shine. The SH Mode 2020 chrome taillight cover still ensures the safety of the user, does not cover all the light of the taillight when traveling at night as well as the stopping effect on the car. Installation is similar to other accessories, using glue to fix the product on the car.
You can come to Hoang Tri Shop to experience and own a full set  of SH Mode 2020 chrome-plated toys  for your pet at one of 2 SH Mode 2020 car decoration branches in District 11 and District 8. In addition, you You can also order online at our sales channels for door-to-door shipping assistance.
Address 1: 158 -160 Han Hai Nguyen, Ward 8, District 11, HCMC
Address 2: 586 Pham The Hien, Ward 4, District 8, HCMC
Phone:  0909 4747 13 - 0909 5030 25
Note:  Patterns and textures may change over time because the manufacturer changes the model. Customers ordering online, please understand this unexpected change in model. Thanks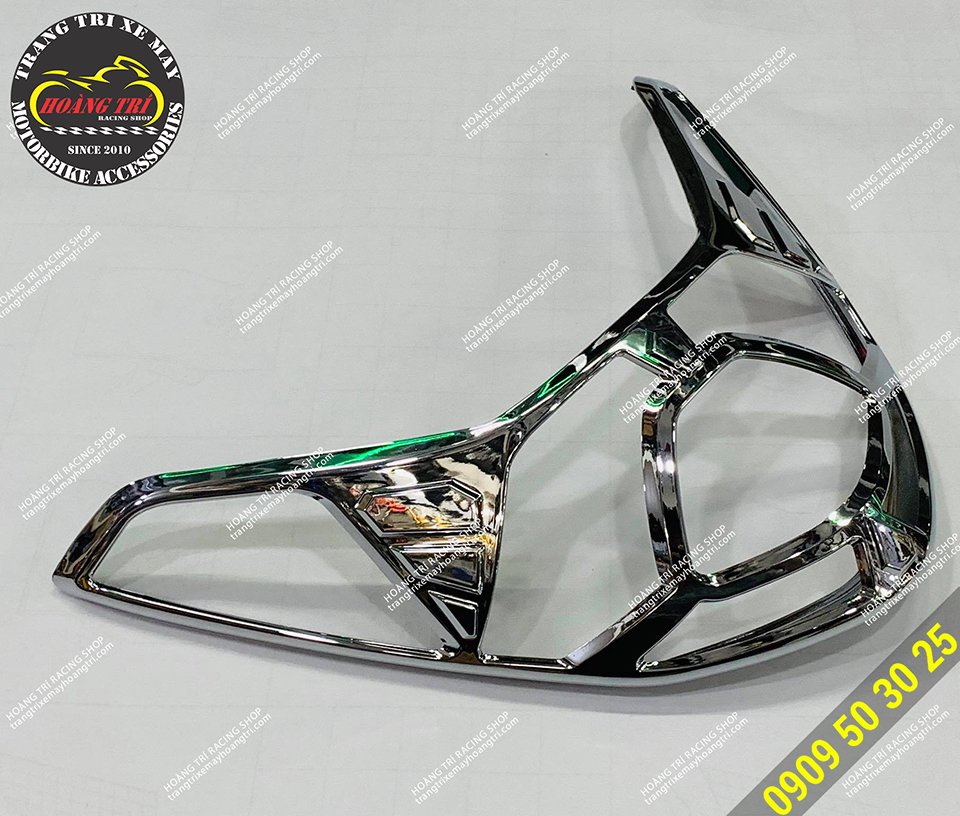 Close-up of chrome-plated Sh Mode 2020 taillights