Different from other aluminum slugs, with this combo of monolithic aluminum slugs, Hoang Tri Racing Shop comes with a titanium folding clamp that not only gives you a durable slug but also helps you get an accessory. Efficient and beautiful folding decoration. Consult and equip this combo for your pet at Hoang Tri Shop now!
Maybe you want to see: Solid aluminum slug spool
Normally, for other types of motorcycle slugs, when you buy only a pair of slugs and nothing more. But for this combo, you will have an extra accessory with a unique and outstanding color titanium folding clasp to decorate your pet's car. Product combo includes:
- Solid aluminum slug: made from solid aluminum with quality assurance for durability and long-term use. Mount the standard zin for the Exciter 150 series and do not need to make porridge again to use. With white color creates a significant highlight on the car's zin folding.
- Titanium folding clamp: The product is sold with a monolithic aluminum slug to decorate the car's zin folding. Increase the aesthetics as well as the characteristics of the pet car when equipped with this product.
With the full set of products, you will save a little money and get a decorative accessory for your pet. Also, if you do not like Pat folding clamp is supplied or not like pattern Pat rose slugs can see the link above "monolithic aluminum slugs Pat increase" to refer to other samples in the shop. Customers living far away can order directly on the website as well as the sales channels of Hoang Tri Shop.
Address 1: 158 -160 Han Hai Nguyen, Ward 8, District 11, HCMC
Address 2: 586 Pham The Hien, Ward 4, District 8, HCMC
Phone:  0909 4747 13 - 0909 5030 25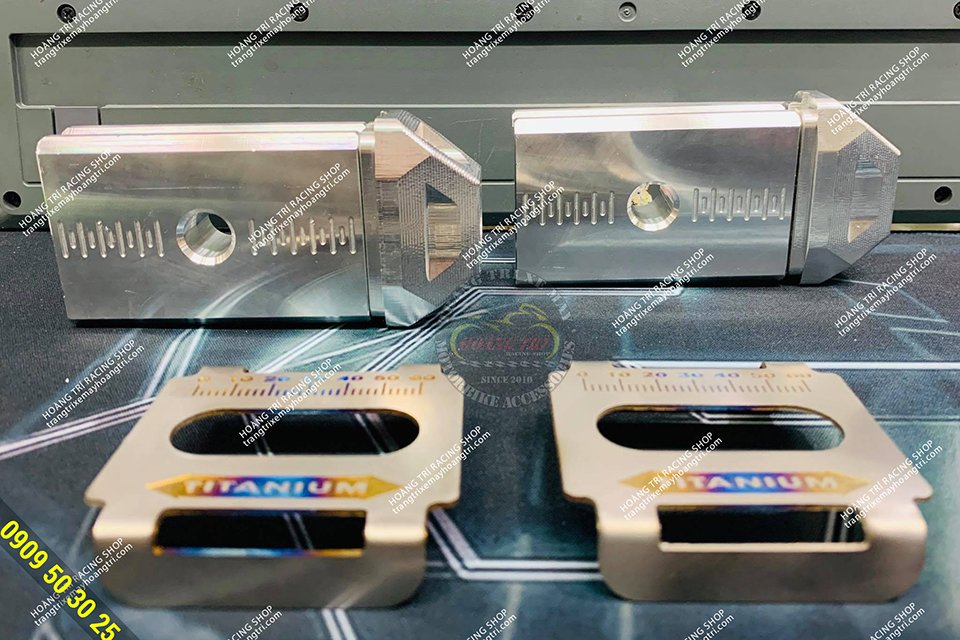 Close-up of the full set of product combos that increase slugs and folds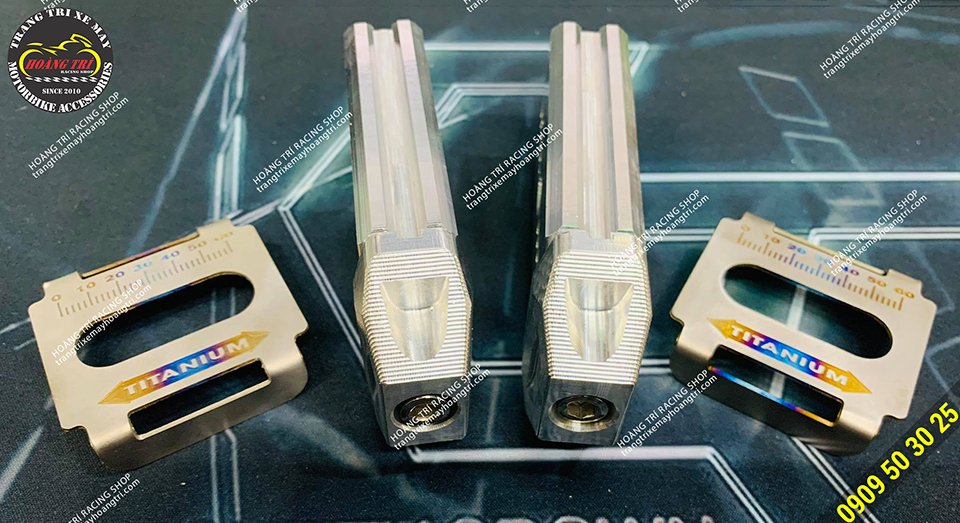 Pat to increase the slug for Winner 150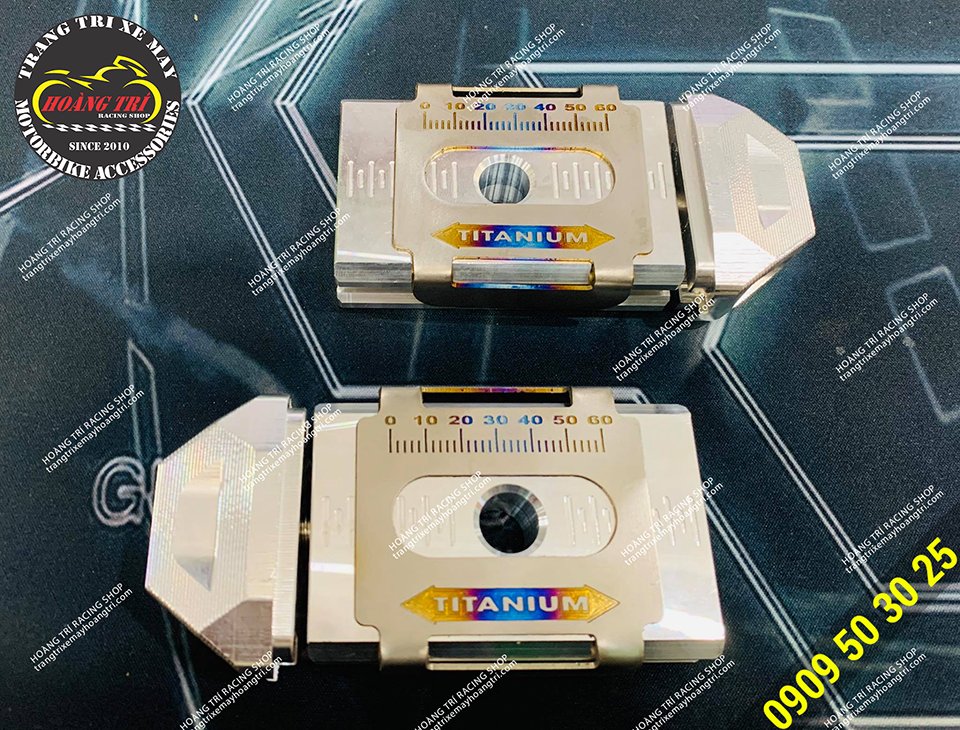 Pictures after warming up to try folding and increasing slugs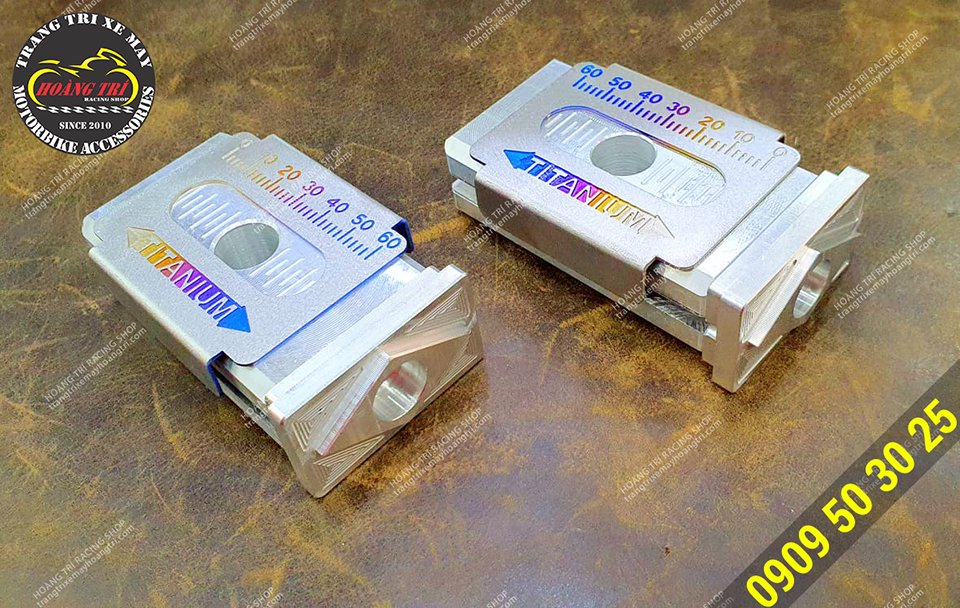 Slug increase for Exciter 150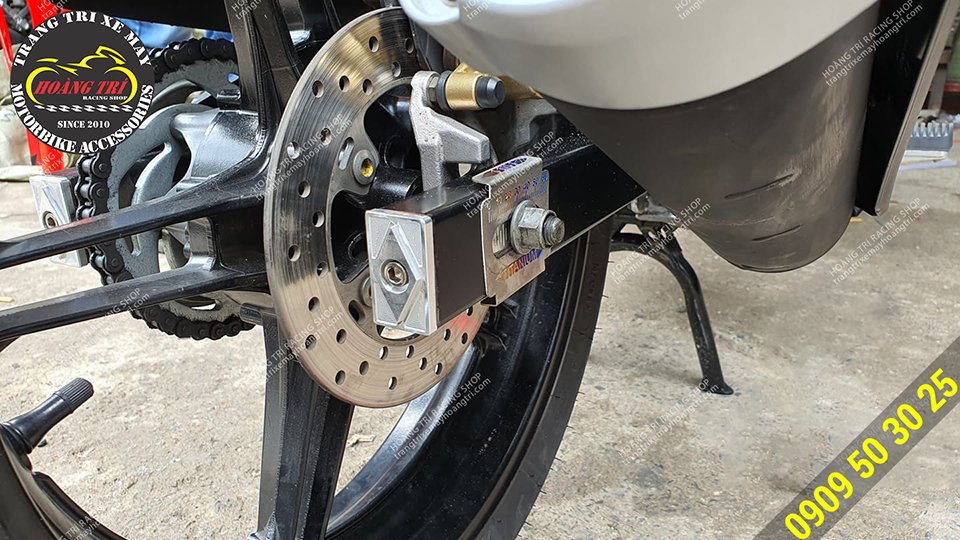 The product has been equipped on Exciter 150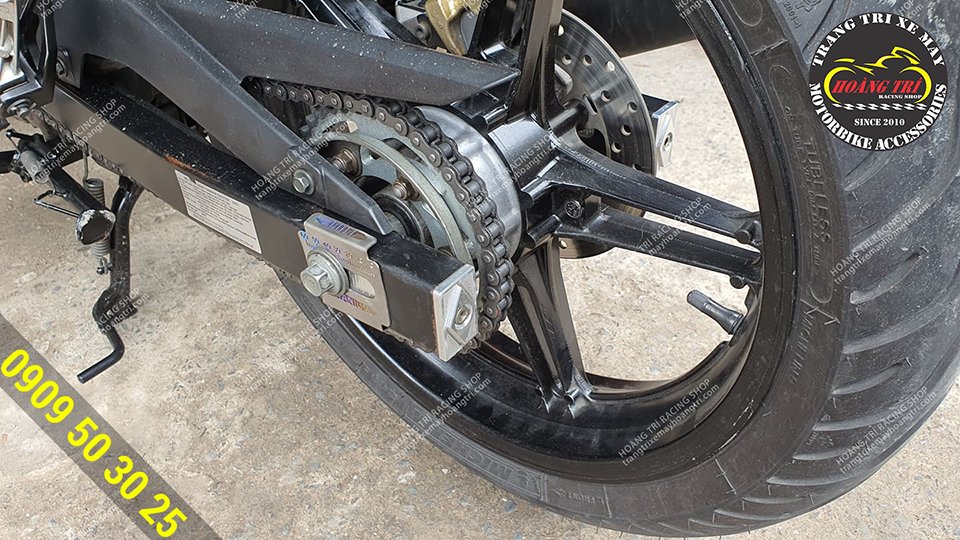 Titanium clamp brings more color to the car's zin folding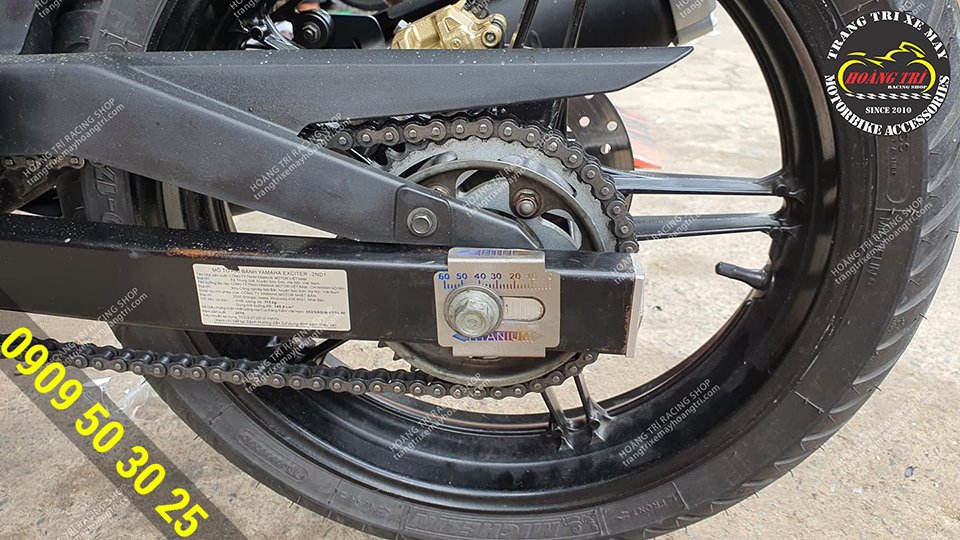 On the clamp there is a ruler that divides into units and is up to 60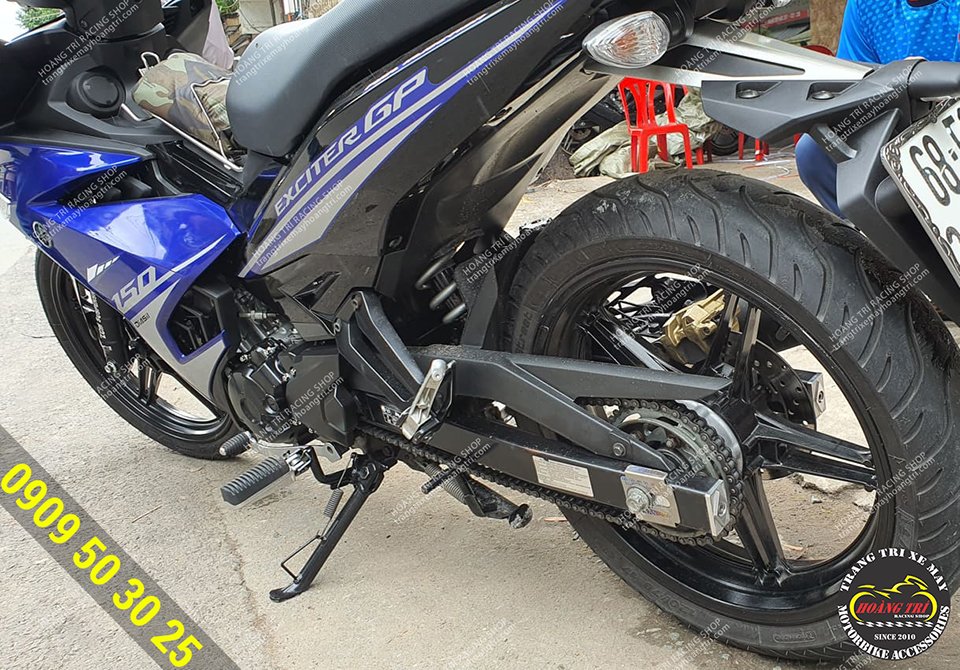 Easily adjust your car's slugs with aluminum slugs
monolithic with titanium folding clamp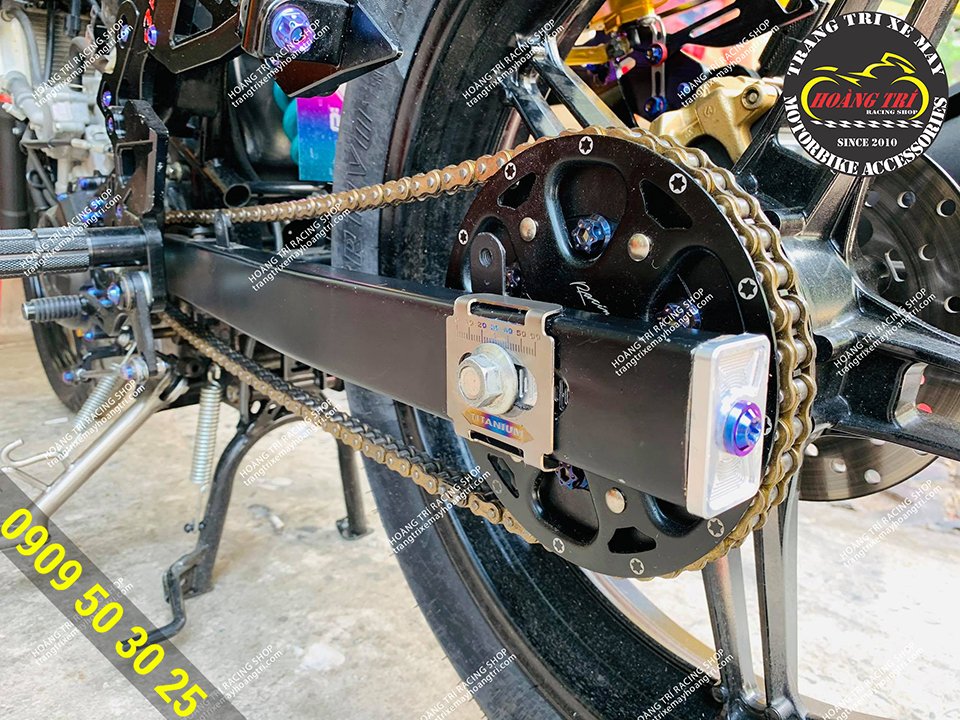 The position of mounting brackets increases the slugs and titanium folding clamps for customers to easily visualize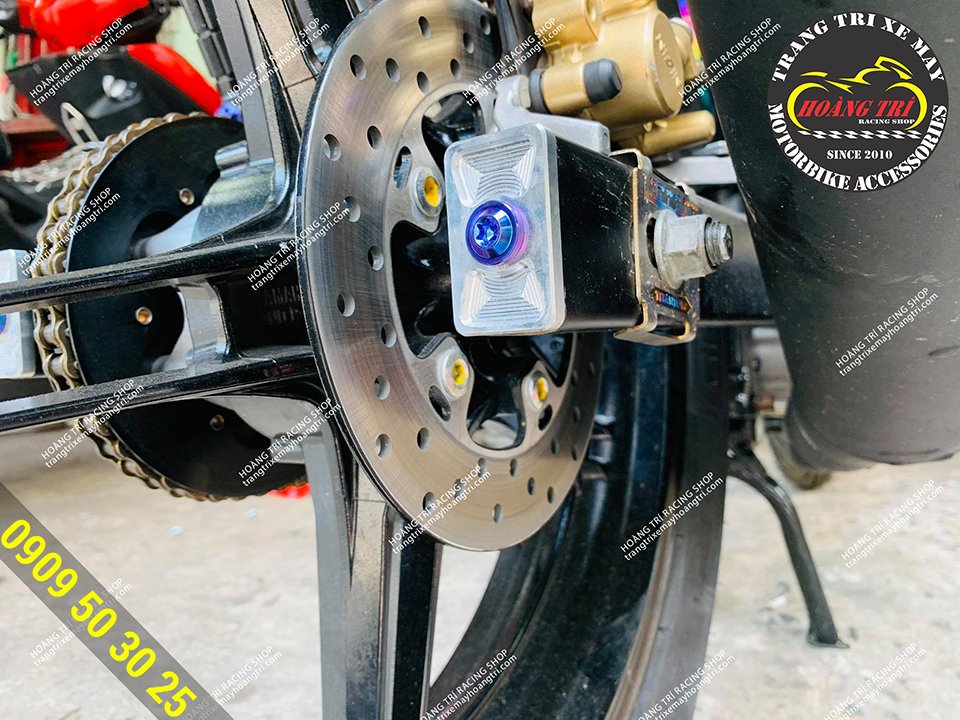 Customers buy more Titan-style screws to further equip their cars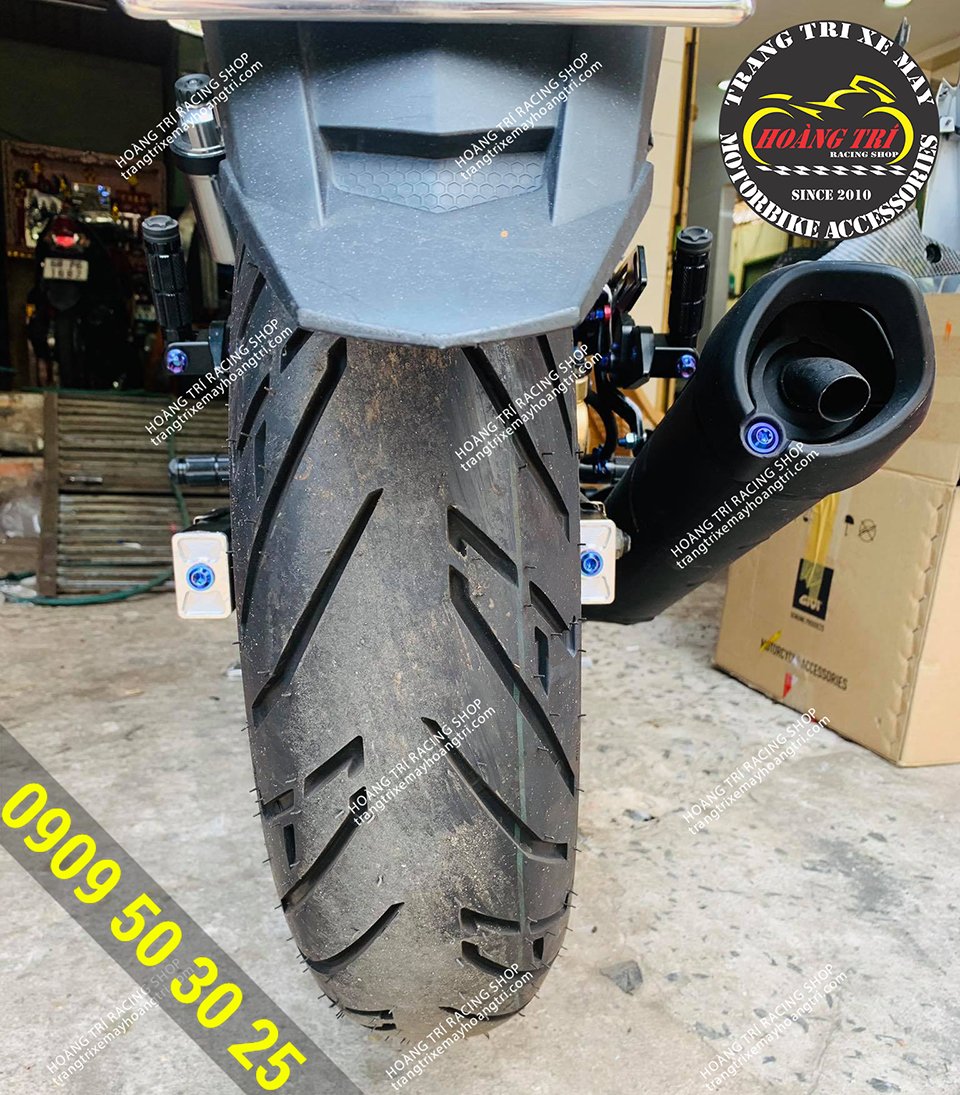 Panoramic view from the back when the car is mounted on a pair of slugs and Titan folding clamps
The picture is a 150 . Exciter