If SH Mode 2020 chrome-plated toys have not made you satisfied, you may need to refer to SH Mode 2020 toys painted in carbon with strong black colors, with impressive mysterious black tones and accompanying motifs to help points. Paint the product more attractive. SH Mode 2020 car toys with carbon paint are popular because they have a full set of toys that help the pet change room quickly. Equip chrome SH Mode 2020 car toys today!
The SH Mode 2020 chrome-plated car toys, carbon-painted SH Mode 2020 car toys are the toys that need to be fully equipped to make your pet car more synchronized, more beautiful and more sophisticated. But, there are customers who don't like the white color of the SH Mode 2020 chrome-plated toy can stop by to check out the carbon-painted SH Mode 2020 toy accessories to get a new experience for their pet. With one color The mysterious black color but brings its own charm to many guests can hardly resist the beauty of this accessory.
Covering the SH Mode 2020 water tank with carbon paint:  Covering the SH Mode 2020 water tank in addition to the decoration function for the car's water tank position also has the additional function of protecting the water tank from external influences to keep the water tank safe. than. On the product, there are cystic lines to help exchange air easily and help the vehicle's power remain stable. The product is installed quickly by tightening the screws on the cover of the water tank, standard installation without making porridge.
You can find a full set  of SH Mode 2020 toys  with carbon paint  at Hoang Tri Racing Shop. Currently, the shop has many products for SH Mode 2020 cars for customers near and far to explore and equip their pet drivers. If you are in a remote province, you can order online, we support delivery with convenient COD (receipt - payment) service for you. Or go to one of the 2 branches of Hoang Tri Racing Shop to consult and install a  full set of SH Mode 2020 carbon paint car toys  for your pet right away!
Address 1: 158 -160 Han Hai Nguyen, Ward 8, District 11, HCMC
Address 2: 586 Pham The Hien, Ward 4, District 8, HCMC
Phone:  0909 4747 13 - 0909 5030 25
Note:  Patterns and textures may change over time because the manufacturer changes the model. Customers ordering online, please understand this unexpected change in model. Thanks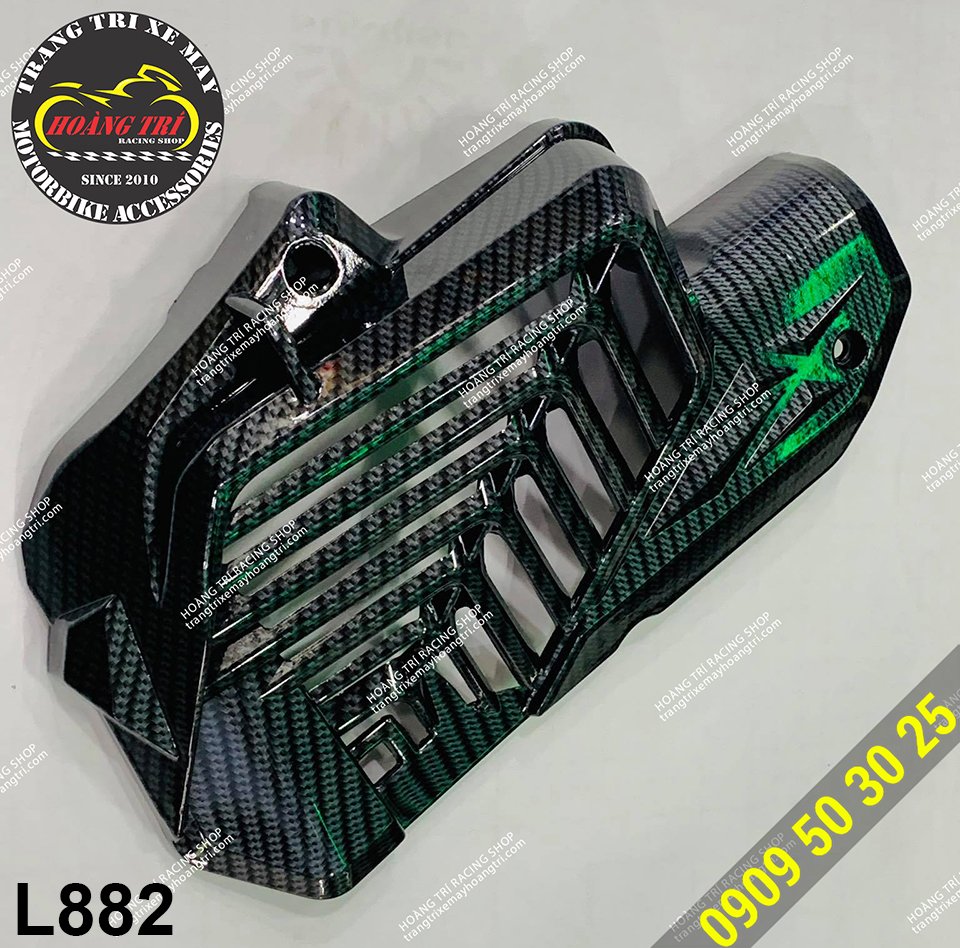 Close-up of SH Mode 2020 water tank cover with carbon paint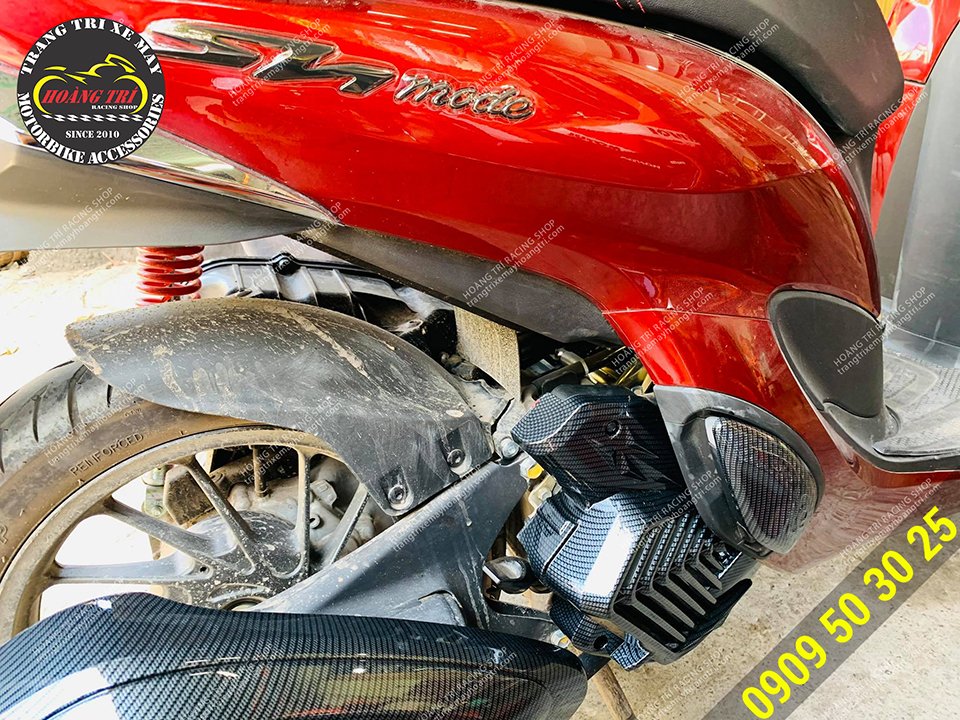 Cover the SH Mode 2020 carbon paint water tank installed on the car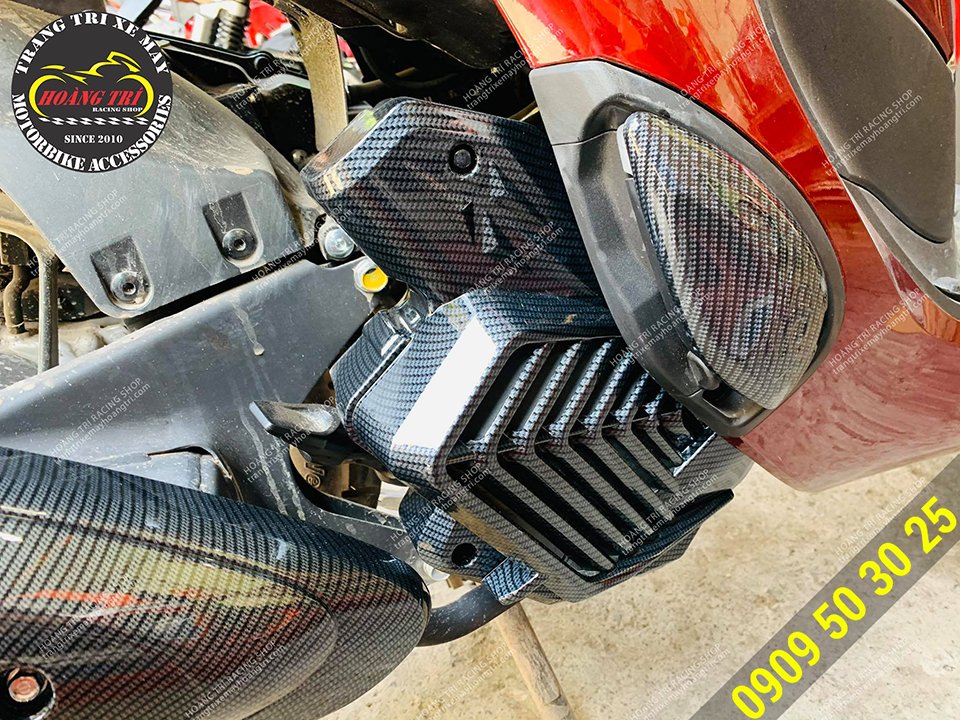 Standard installation for SH Mode 2020 cars