Chrome NVX 2021 toys bring sparkle and highlights to your pet, the carbon paint toy line makes your pet look stronger and more personal. Please refer to the NVX 2021 car toy with carbon paint - with mysterious black color and really attractive and outstanding lines. Immediately equip a full set of NVX 2021 car toys with carbon paint to be more synchronized for your pet.
Please see more:  NVX 2021 car toys with carbon paint
For 2 sets of chromium-plated toys and  carbon-painted toys for NVX 2021  , you need to get a full set to make your pet car more beautiful and synchronized. Yet  accessories NVX 2021 carbon coating  is not more prominent than the chrome accessories NVX 2021 but product fit the customers love the simplicity and synchronized with black plastic frame is available on the vehicle. Bring a unique beauty to your NVX 2021.
Covering the NVX 2021 water tank with carbon paint: The  water tank cover, also known as theNVX 2021 fancover,is paintedwithcarbonwith beautiful, attractive lines. Design cyst lines to block outside objects that can affect your radiator, but still ensure the exchange of air between the environment and the vehicle's combustion chamber. Customers can refer to equipping theNVX 2021 exhaust cover with carbon paintfor their pet car to form a duo to help support the beauty of your pet.
NVX 2021 is a new car line in the Vietnamese market. However, you can find a full set  of carbon-painted NVX 2021 car toys  at Hoang Tri Shop. We always update new NVX 2021 accessories to help customers have the beautiful car they want. If you are far away, you can order right at the website because the product can be installed at home easily, with a convenient COD (receipt, payment) service to help you feel more secure when transacting at the shop.
Address 1: 158 -160 Han Hai Nguyen, Ward 8, District 11, HCMC
Address 2: 586 Pham The Hien, Ward 4, District 8, HCMC
Phone:  0909 4747 13 - 0909 5030 25
Note:  Patterns and textures may change over time because the manufacturer changes the model. Customers ordering online, please understand this unexpected change in model. Thanks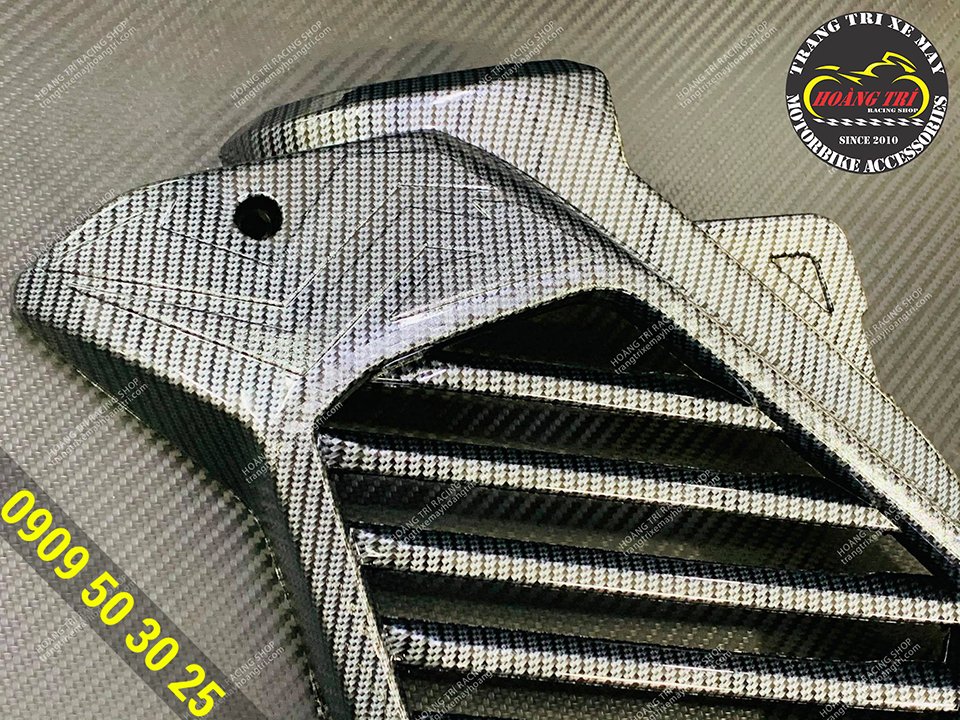 Covering the NVX 2021 water tank is painted with carbon with delicate lines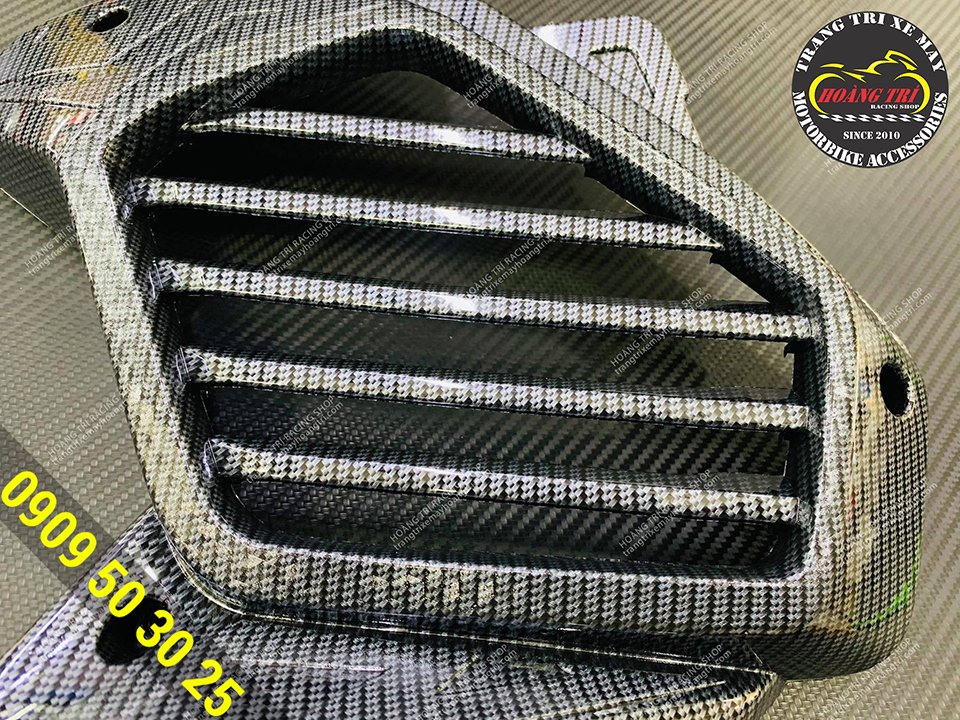 Sufficient openings to help cover the "breathing" water tank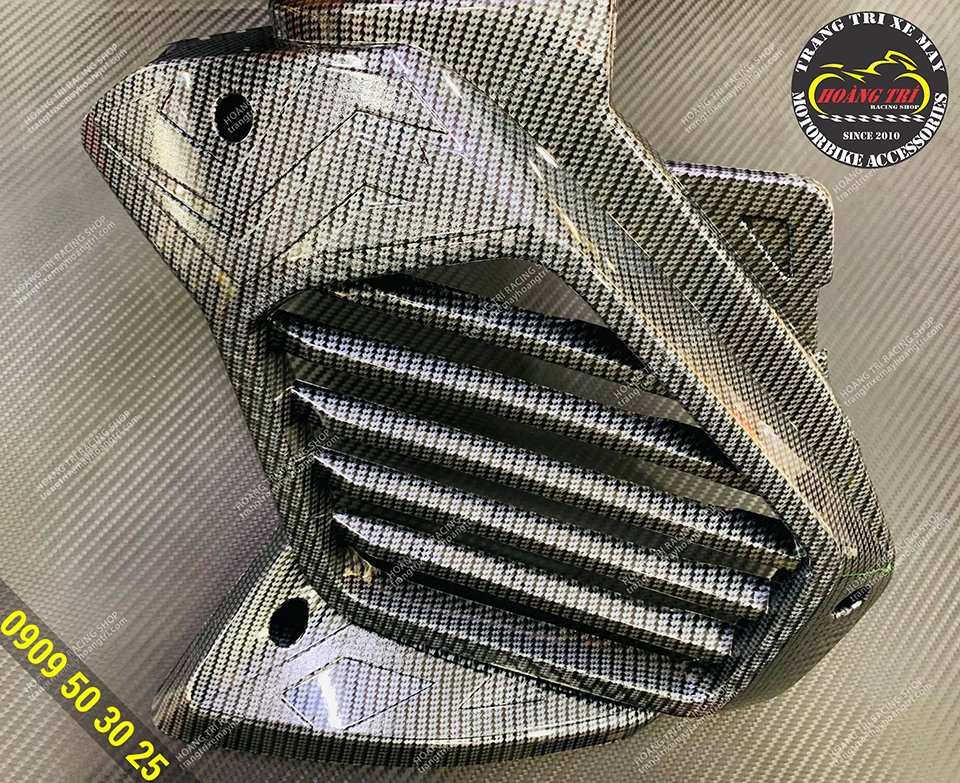 There are also patterns on the product to help attract more eyes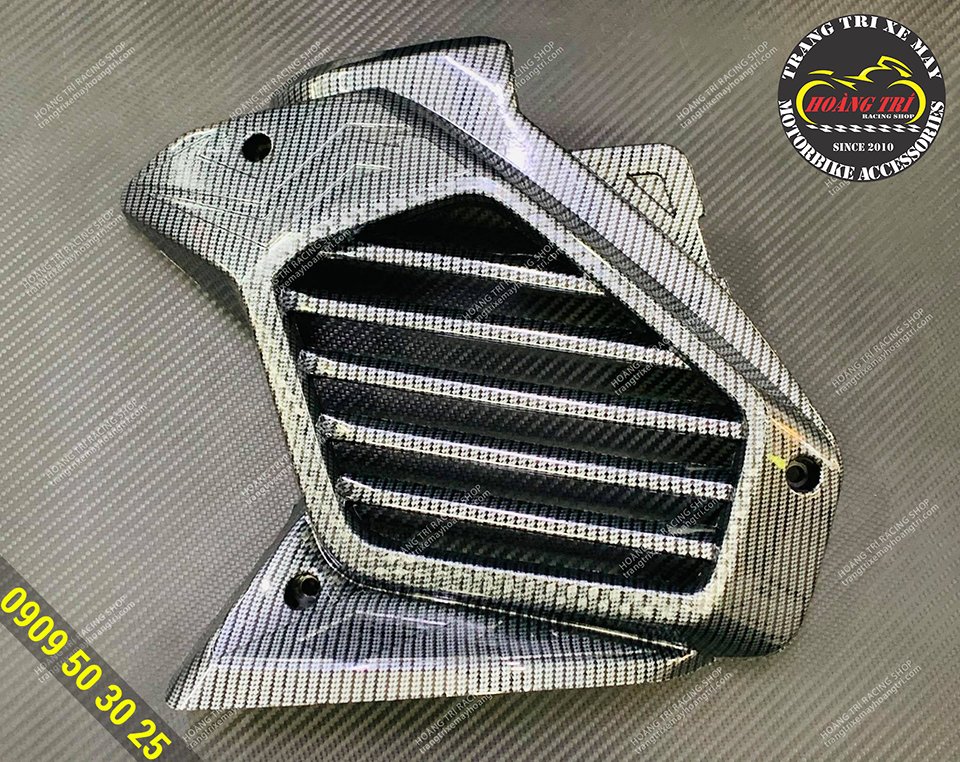 Panorama of NVX 2021 water tank cover with standard carbon paint on the car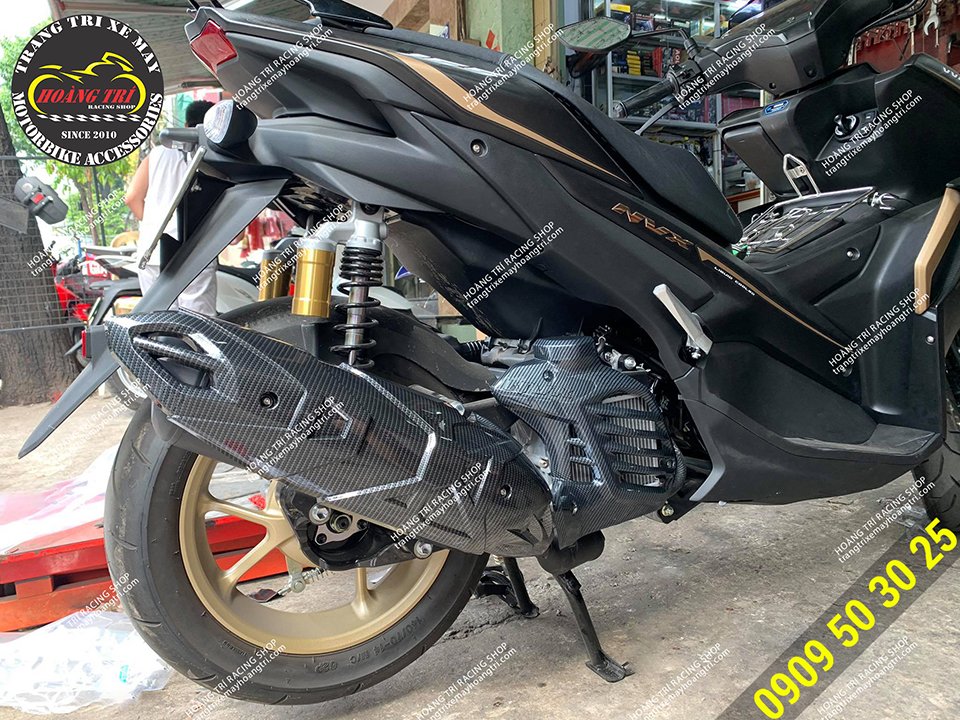 Covering the NVX 2021 water tank with carbon paint has been fitted to the car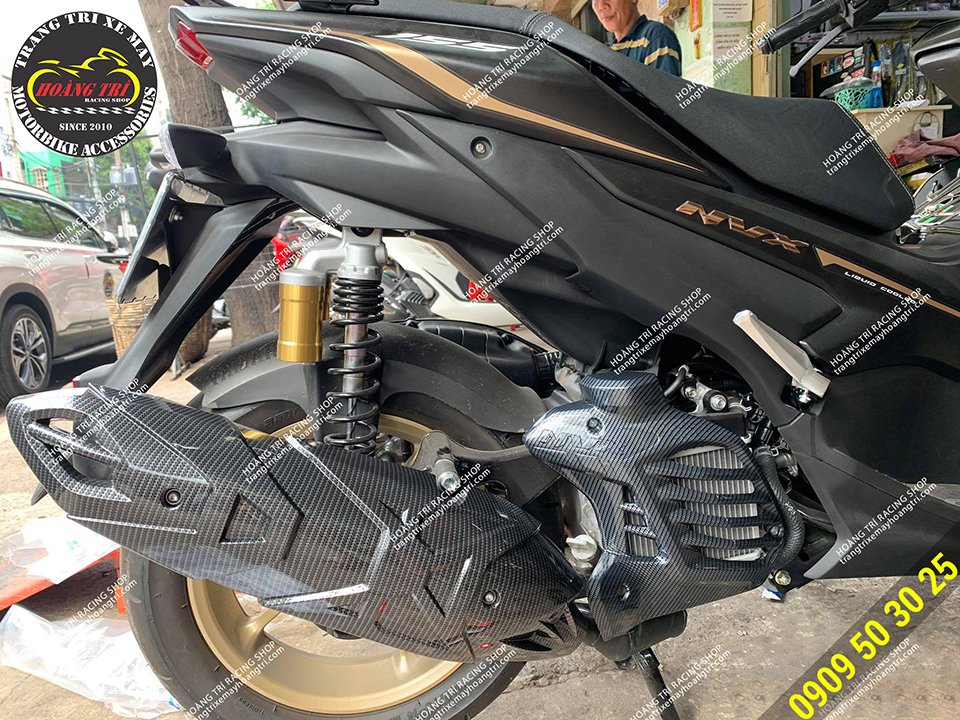 This pet car is also fitted with nvx 2021 carbon paint muffler