Curoa Winner X belt set replaces the gear and chain
Hoang Tri Racing Shop introduces to you a very beautiful and stylish Winner X toy. Winner X belts replace the car's sprockets to create a unique and unique feature for you. Check out this ornamental toy Winner X at Hoang Tri Shop!
First of all, the sophistication and the irrefutable beauty of the belt Winner X brings. In addition, you do not need to spend time on slugging while running on belts. In addition, when running on a belt, you can no longer hear the slug of the vehicle hitting the gear, making you hear the sound. The disc sprocket used for the belt set is made of sturdy 7075 Aluminum material that is durable over time.
+ Cuaro wire
+ Aluminum gear and forks are made of Aluminum 7075
In addition, belts are available for retail sale in case of an unexpected incident because these belts are quite rare in the market. Currently products have 4 colors for you to freely choose from: black, red, blue and yellow.
Note: This product is only for customers who are passionate about beautiful scenery for car, street walk, coffee meeting with friends in offline team sessions. Customers who use the car regularly for business, traveling or speed enthusiasm should not use this product. Not suitable for the above cases and please consult carefully before installation. Because this is a decorative toy, there will be no product warranty policy, so we hope customers should consider carefully before installing this product.
You can go to Hoang Tri Racing Shop to build Winner X belts, make sure that this will be a set of products that mark the most obvious personality for your favorite car:
Address 1: 158 -160 Han Hai Nguyen, Ward 8, District 11, HCMC
Address 2: 586 Pham The Hien, Ward 4, District 8, HCMC
Phone: 0909 4747 13 - 0909 5030 25
Video: Curoa tuning for Winner v1 and Winner X
The first Winner X custom made a belt at Hoang Tri Racing Shop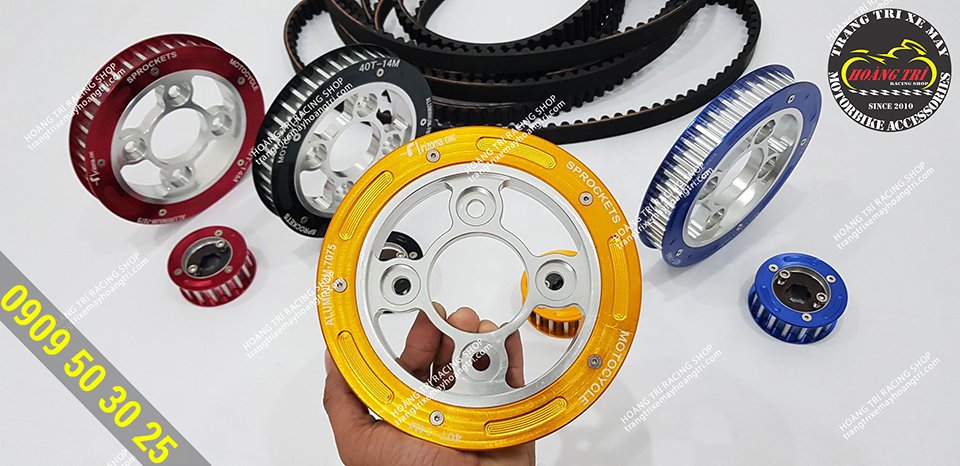 On hand yellow plate used for belts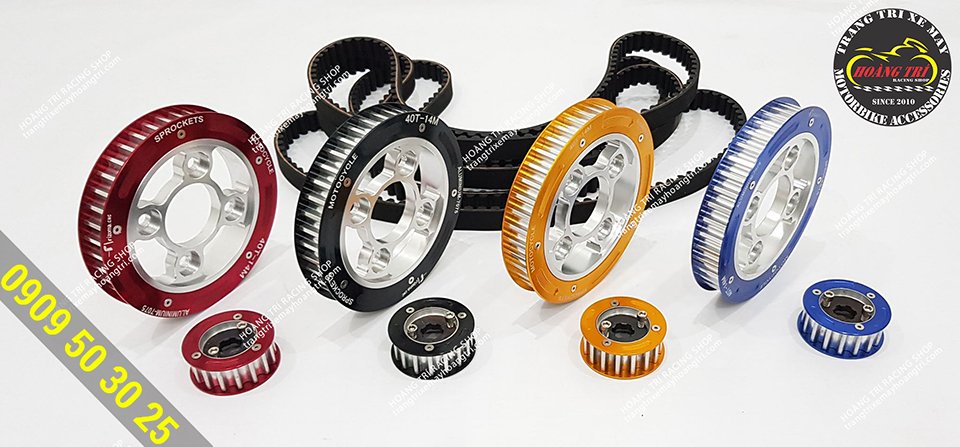 The product has 4 colors of red, black, yellow and blue for you to choose from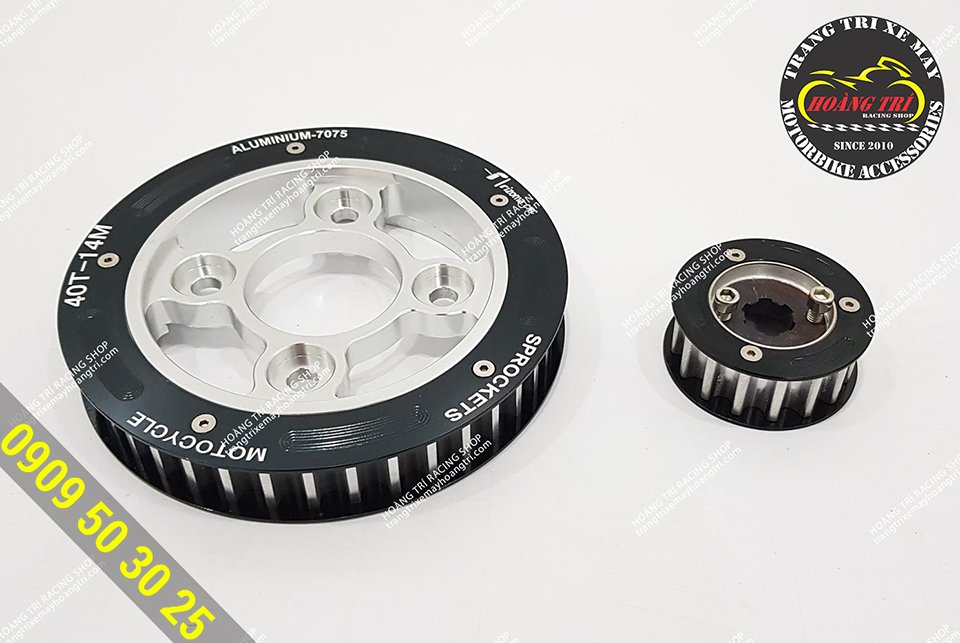 A close-up of the black sprocket set with the belt of Winner X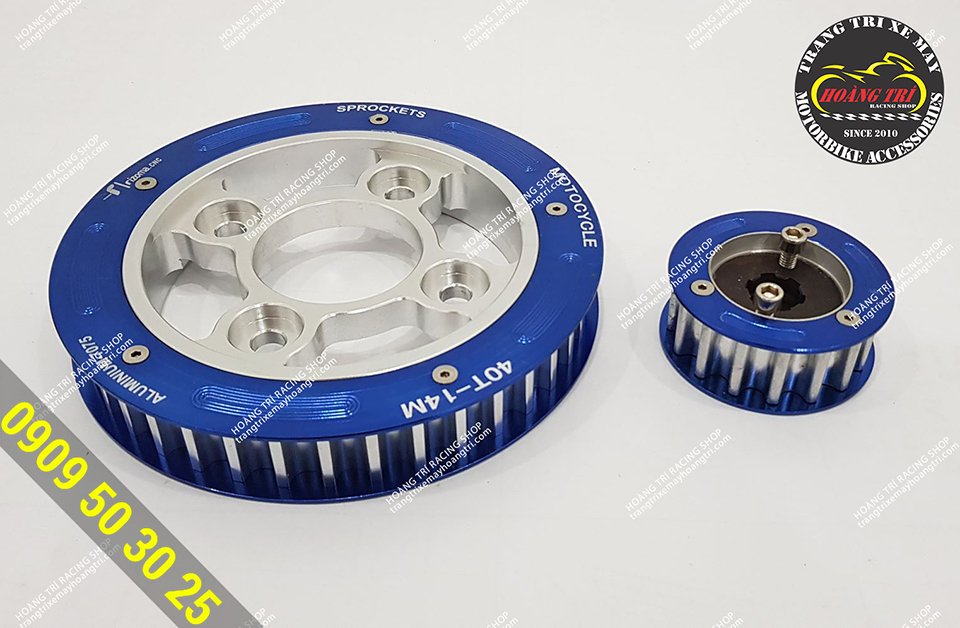 A close-up of the blue gear and belts attached to Winner X belts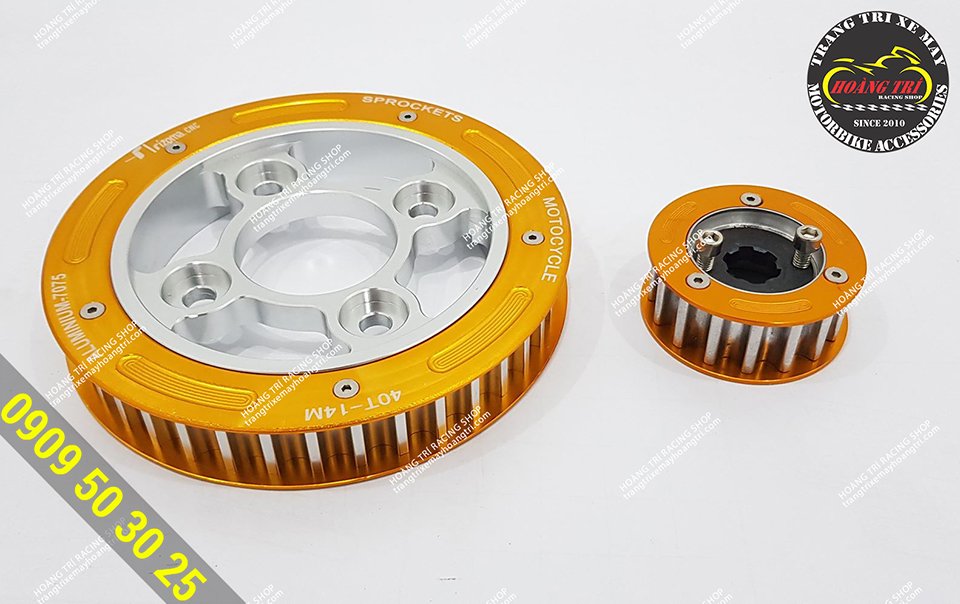 A close-up of the yellow sprocket set with a Winner X belt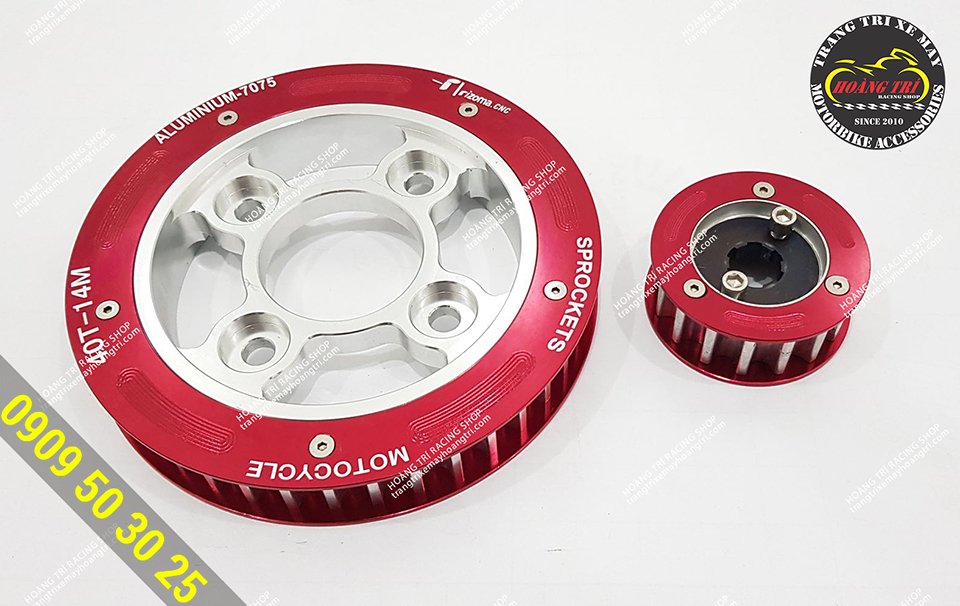 Close-up of the red sprocket set with the belt of Winner X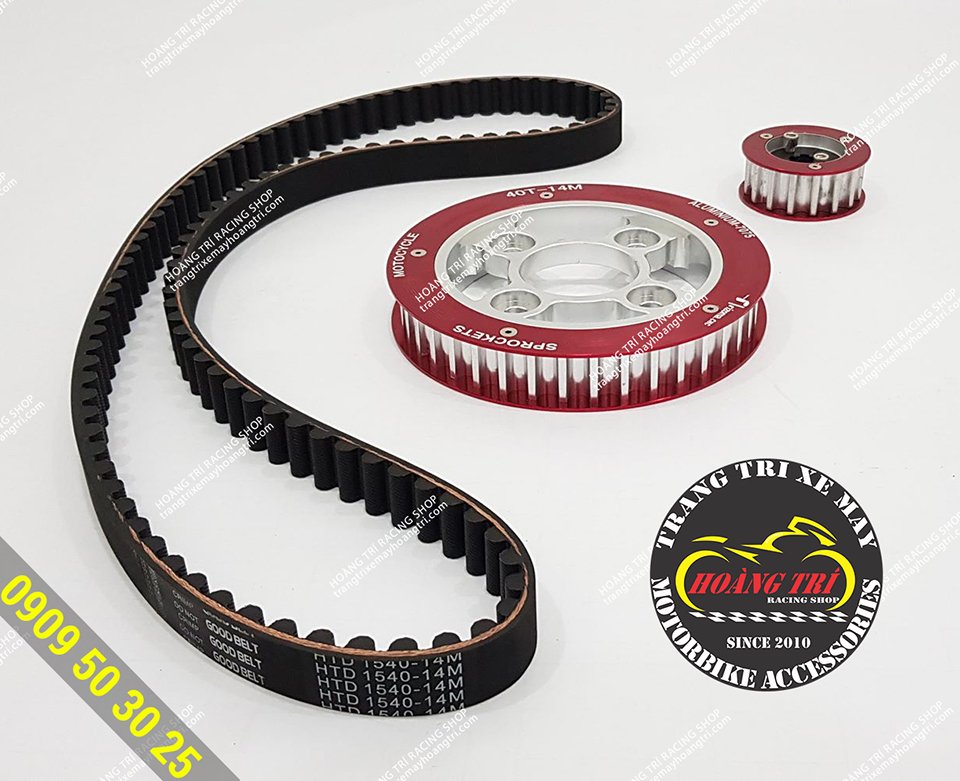 Full set of gears and belts attached to Winner X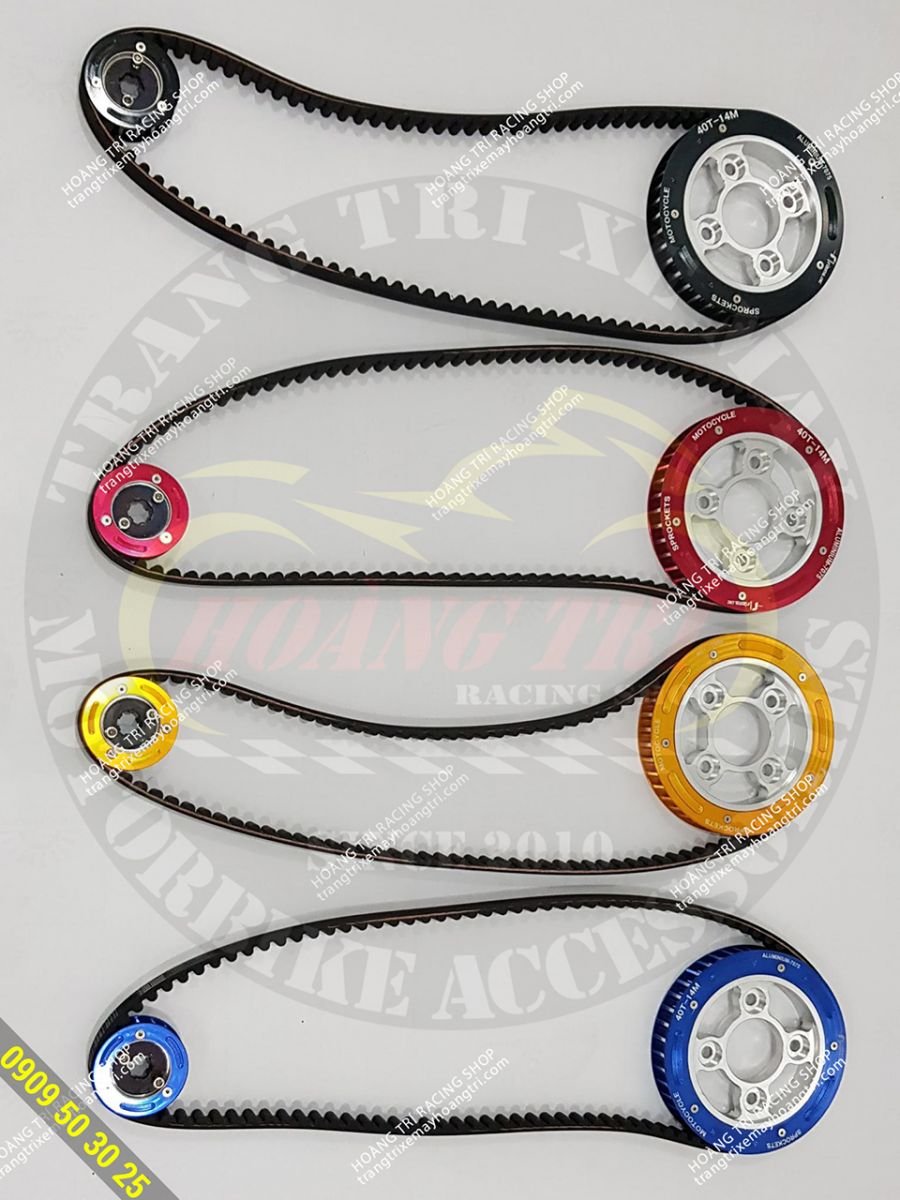 Suitable for meeting friends in offline sessions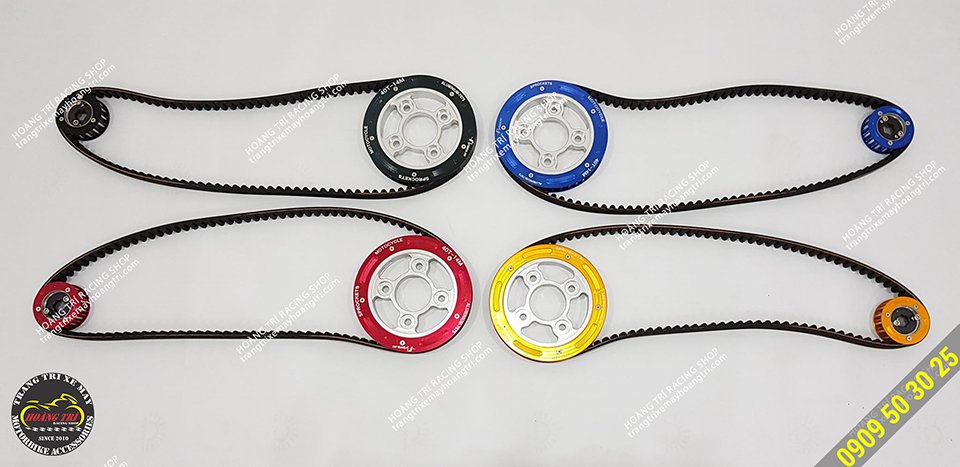 Unique and sophisticated product suitable for vehicle decoration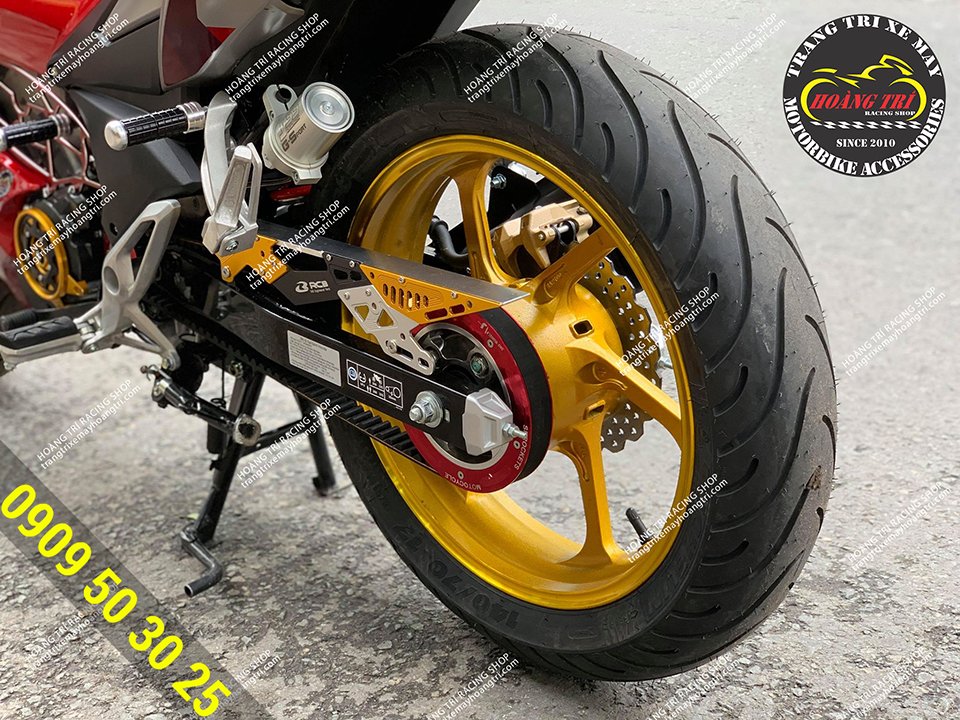 The seat belt was installed on Winner X car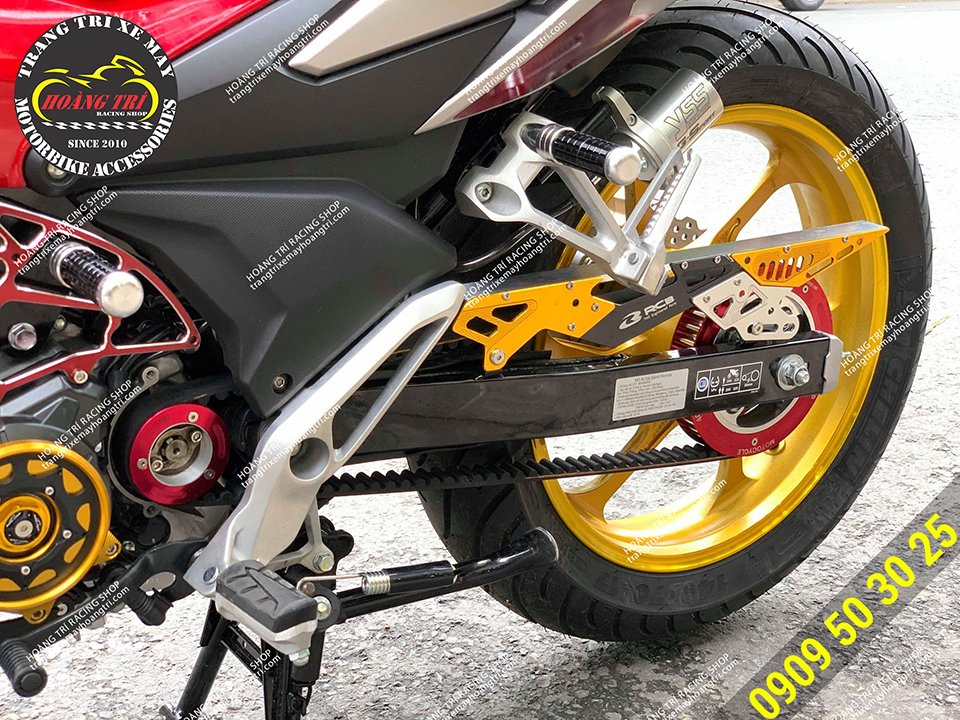 The car tone is red so the owner also chooses the red color of the sprocket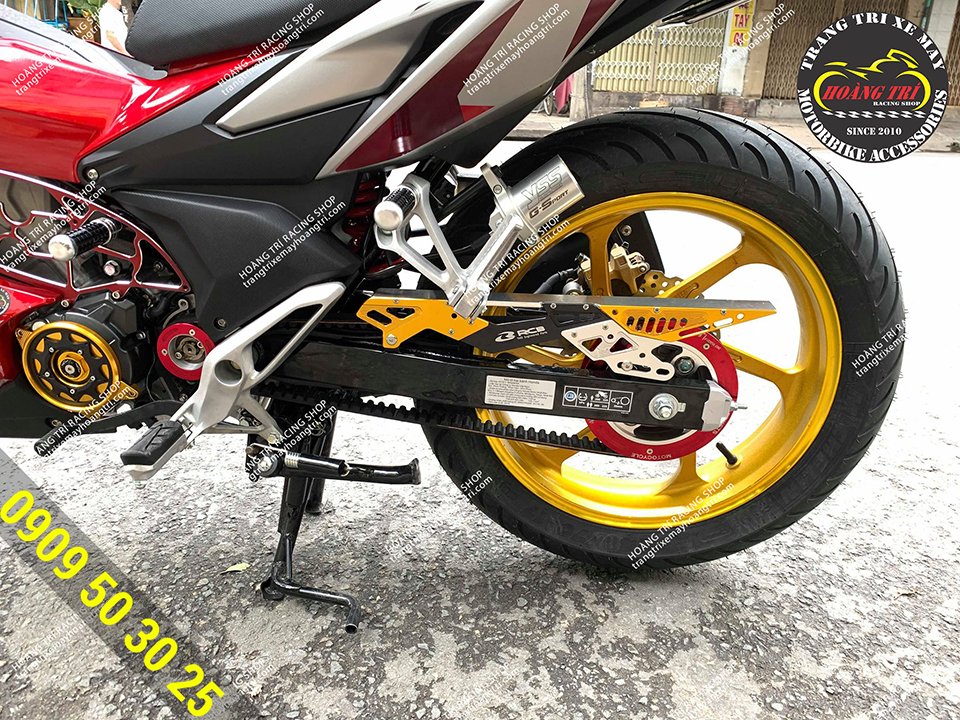 Outstanding red gold tone makes the car look better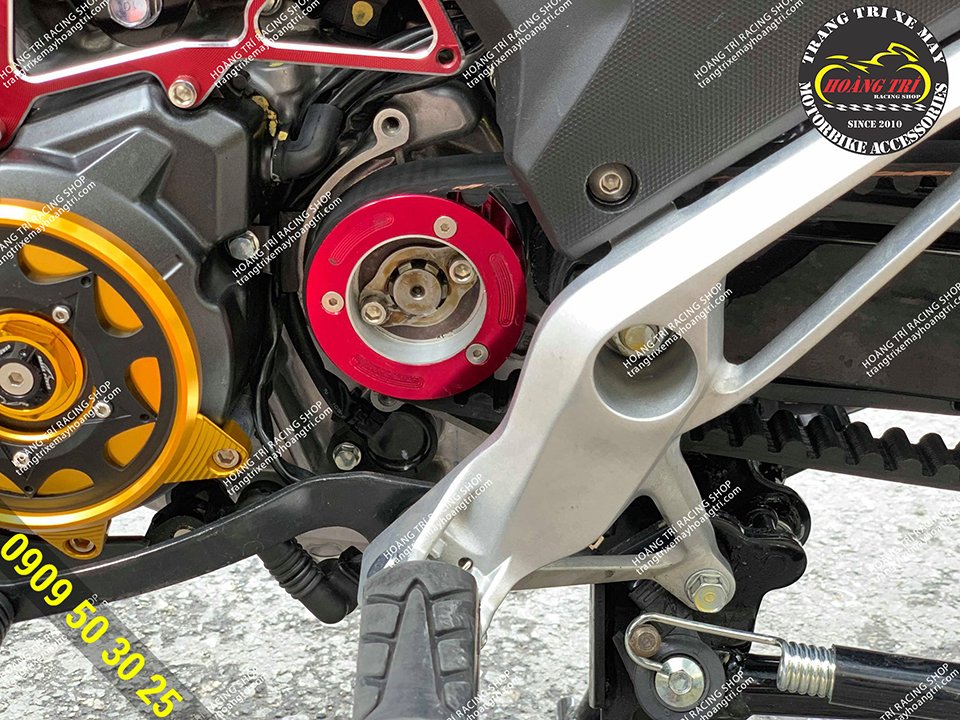 The close-up gear is made of aluminum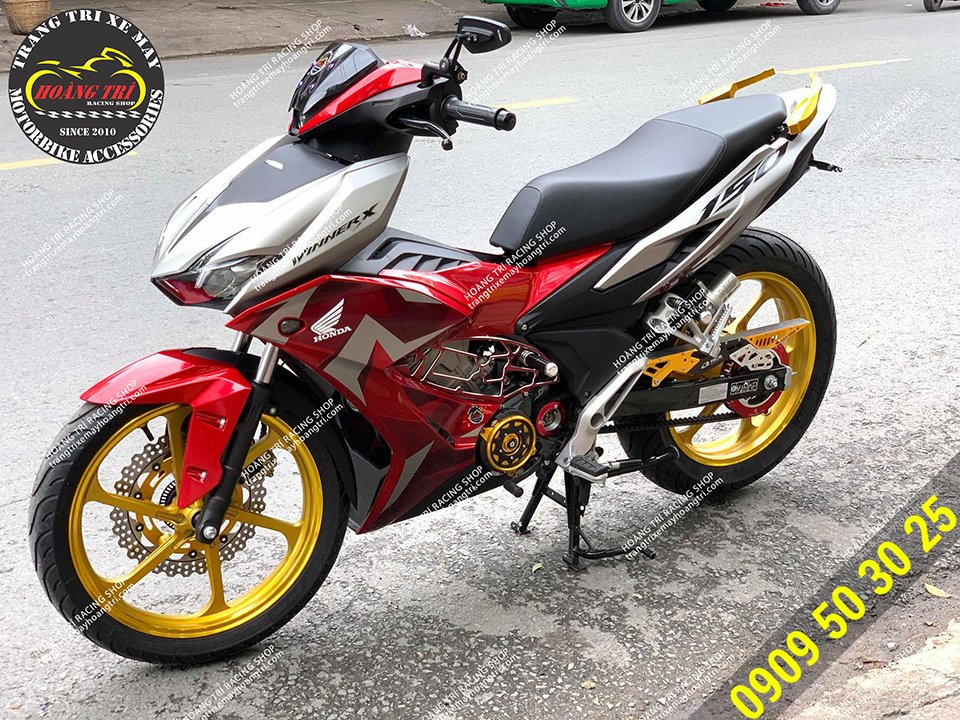 Carrying your baby on a belt helps quieter and reduce noise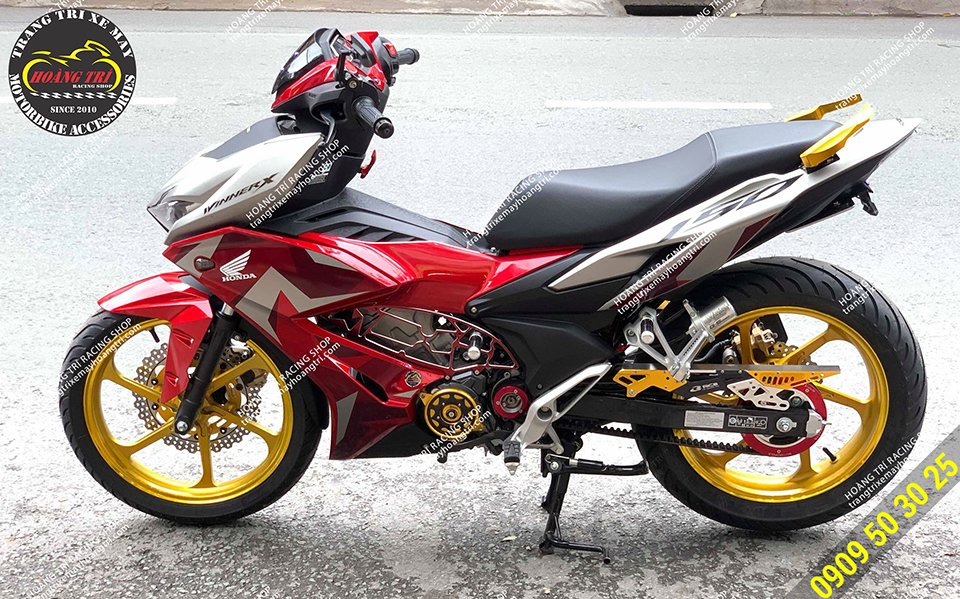 Overview of Winner X car running on a belt