You are looking for a pair of Airblade 2020 wheels to change the zin wheels of your pet. However, searching the internet didn't turn up any information. At Hoang Tri Racing Shop you can find the products you are looking for! The 2020 Airblade-mounted cyclone kuni wheel is suitable for both Abs and Cbs versions. With a unique appearance and beautiful colors, this is a product that makes you really satisfied. Experience products at Hoang Tri Shop now!
The line of motorcycle wheels in general, and kuni wheels (spider wheels) in particular are always interested in by car players and looking for strange and toxic wheels to put up for their pet drivers. Many cars are designed to look very aggressive, but with a pair of wheels that look boring, after choosing to replace a pair of motorcycle wheels for the driver, the car looks more beautiful and authentic. Cyclone kuni wheels are the choice of many car players. With the design of the rims of the wheel that is not straight like other wheel lines, the cysts of the cyclone kuni wheel mounted on the Airblade 2020 roll up like a vortex true to the name of the wheel. Therefore, the 2020 airblade vortex kuni wheel received a lot of attention when it was the first pair of wheels mounted for the Airblade 2020 at Hoang Tri Racing Shop. Experience being the first to own your 2020 Airblade-mounted cyclone kuni wheel!
Airblade 2020 wheels - Cyclone Kuni wheels  have colors for you to choose from:  red (colors are being updated).  You can choose the appropriate color to equip your pet. Beautiful design, outstanding colors are the criteria you should not ignore when choosing Airblade 2020 wheels. If you are looking to  customize your Airblade 2020 in a rebellious, rebellious style, this pair of cyclonic kuni wheels helps you can do it! Don't forget to visit one of the two branches of Hoang Tri Racing Shop to choose from airblade 2020 branded car toy accessories to create a separate set for your pet.
Address 1: 158 -160 Han Hai Nguyen, Ward 8, District 11, HCMC
Address 2: 586 Pham The Hien, Ward 4, District 8, HCMC
Phone:  0909 4747 13 - 0909 5030 25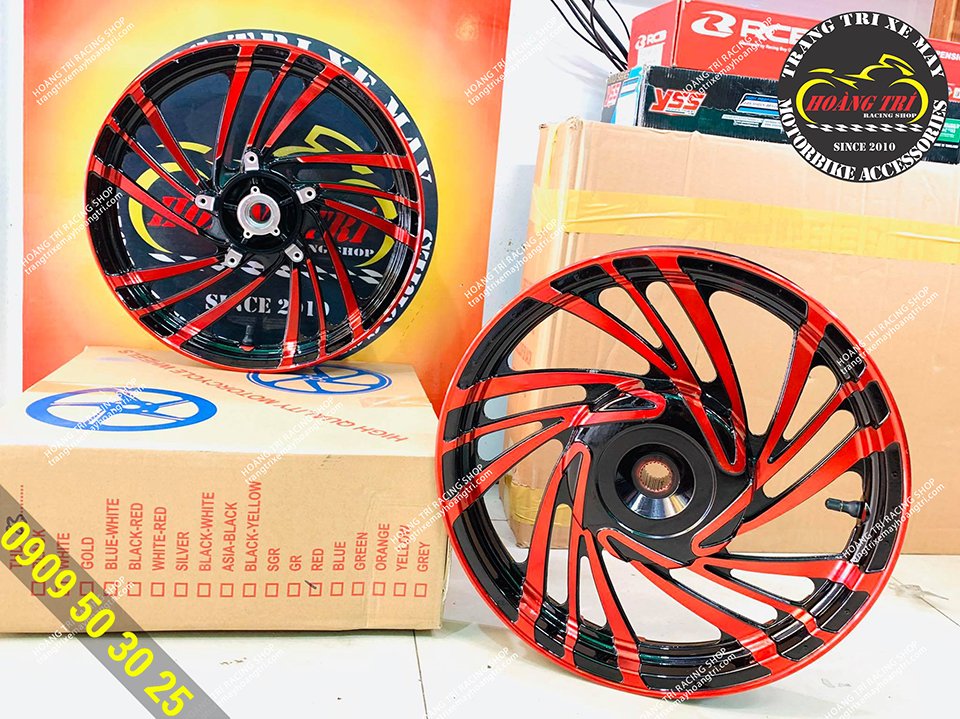 New red tornado kuni tray arrived at Hoang Tri Racing Shop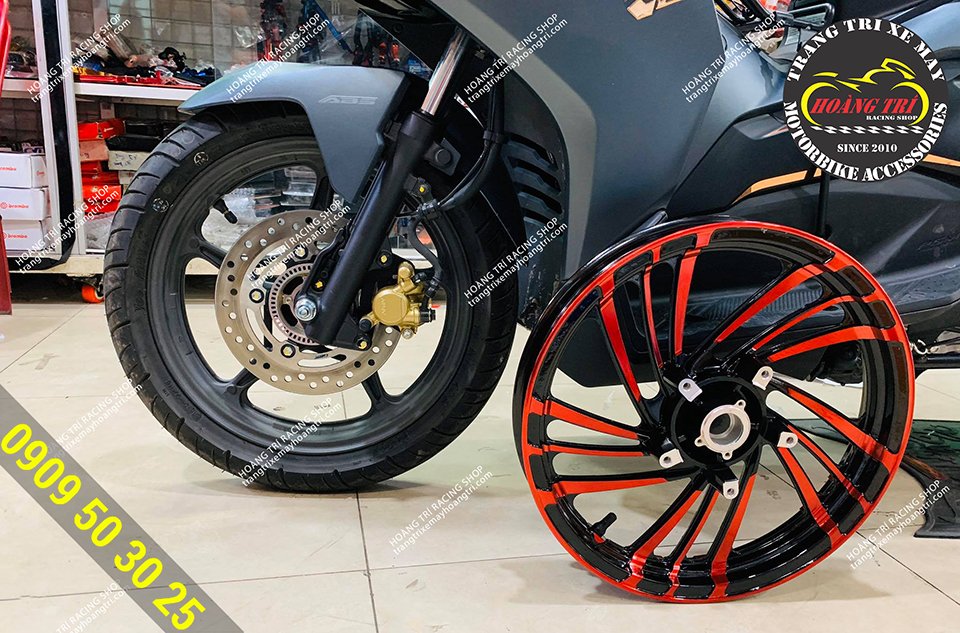 Preparing to change the pair of zin wheels to a pair of cyclone kuni wheels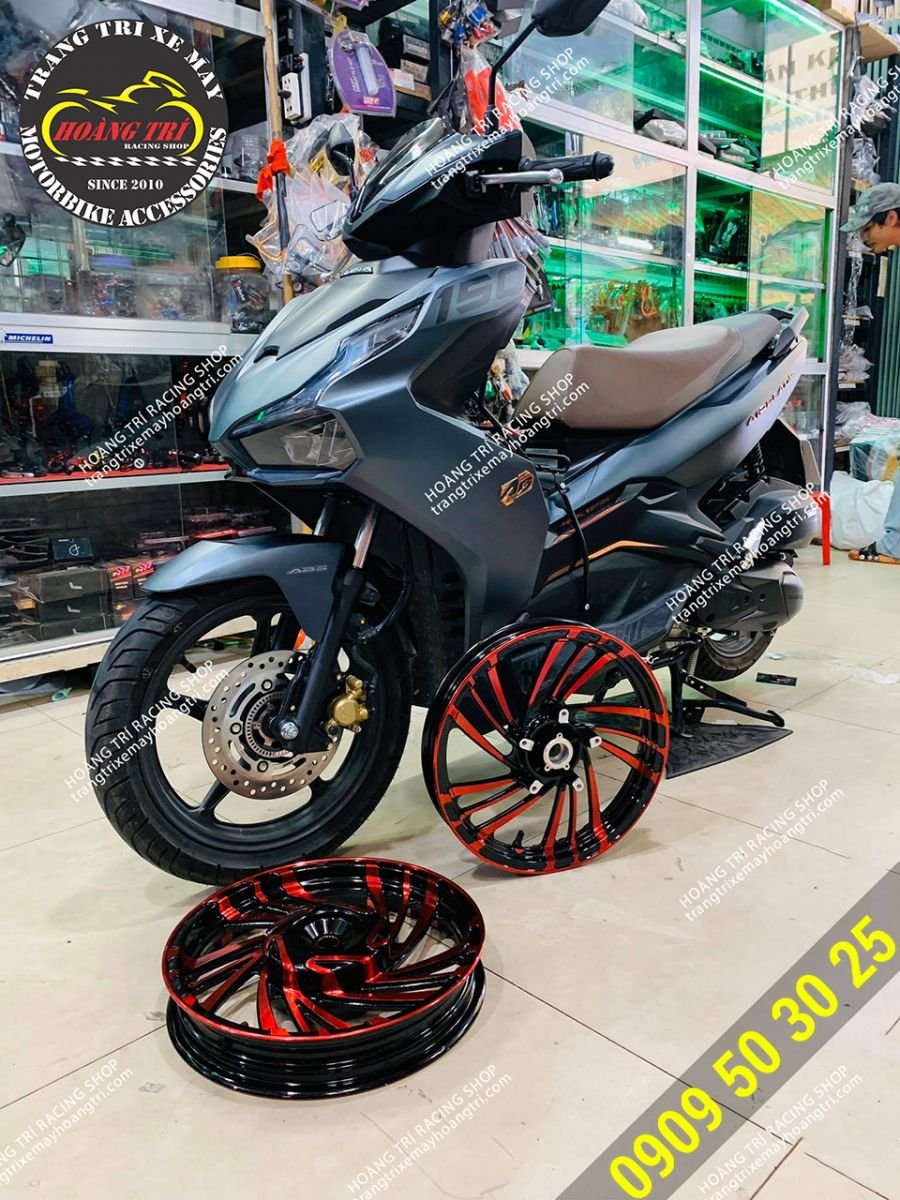 Unique design attracts all eyes - equip it right away for your pet!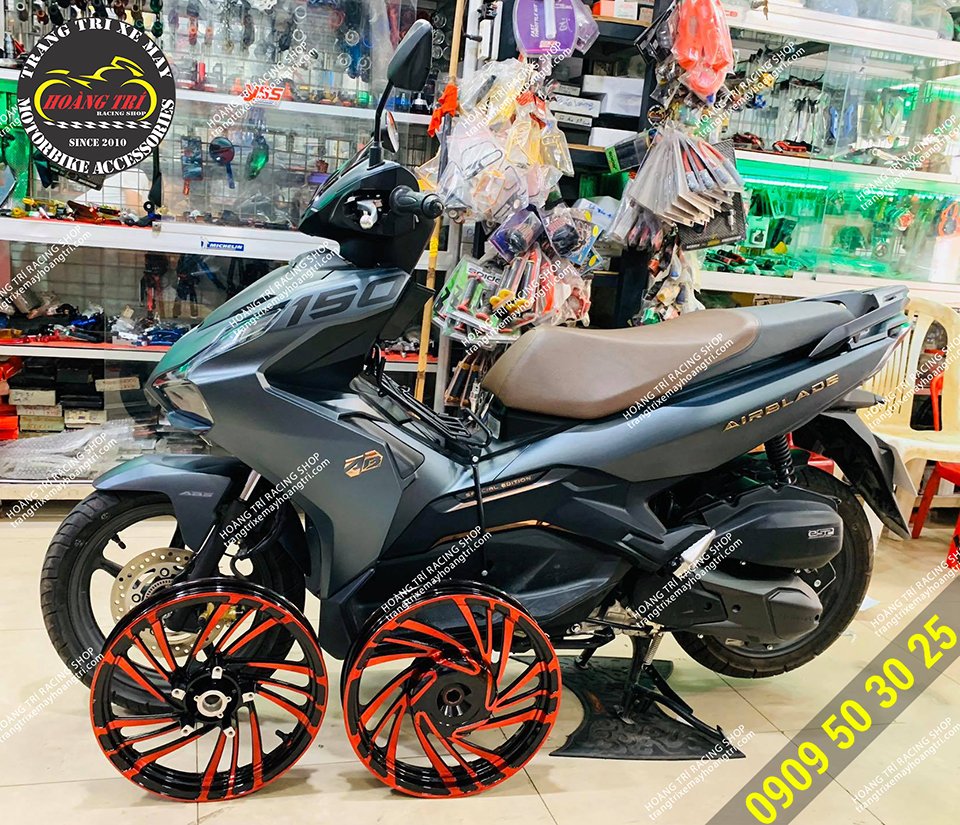 Feel the change when equipped with this pair of vortex kuni wheels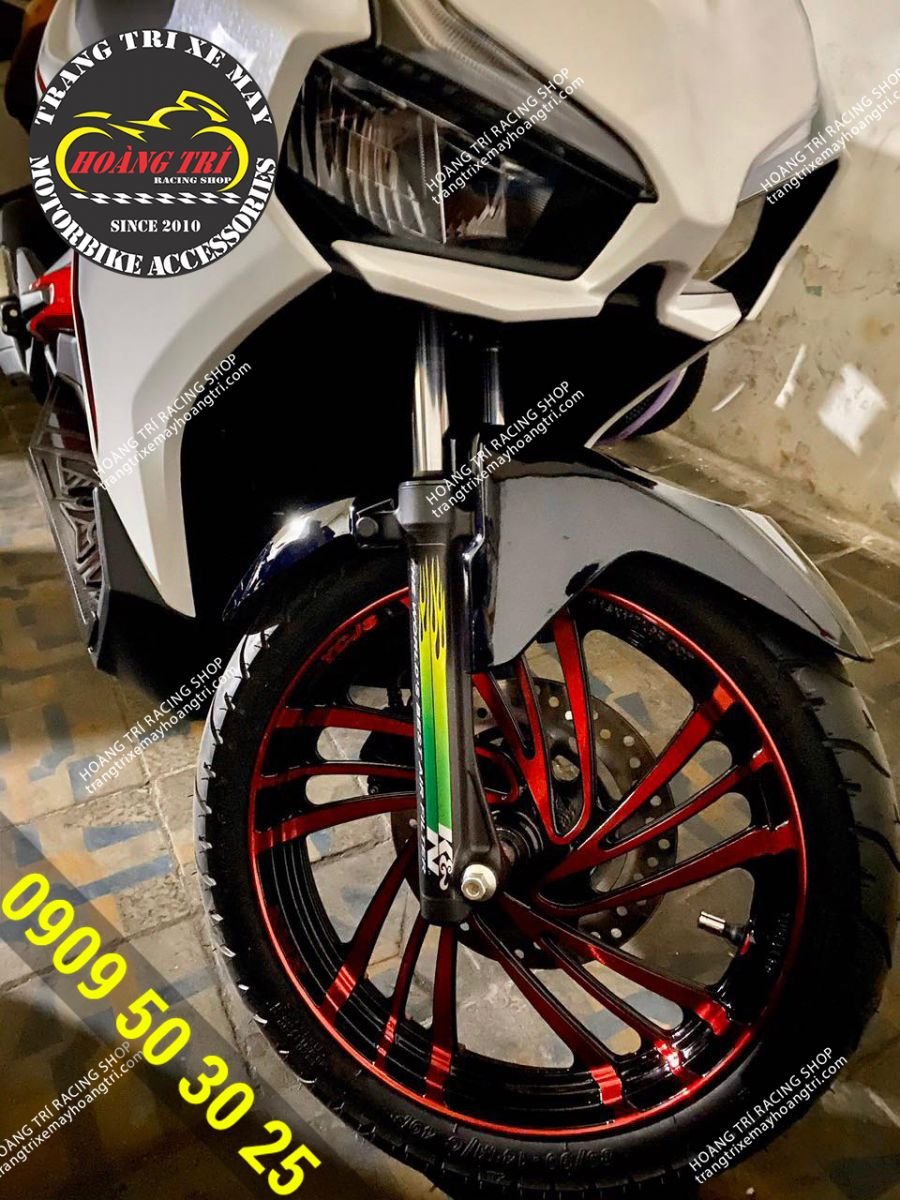 Cyclone Kuni wheels mounted for Airblade 2020 CBS version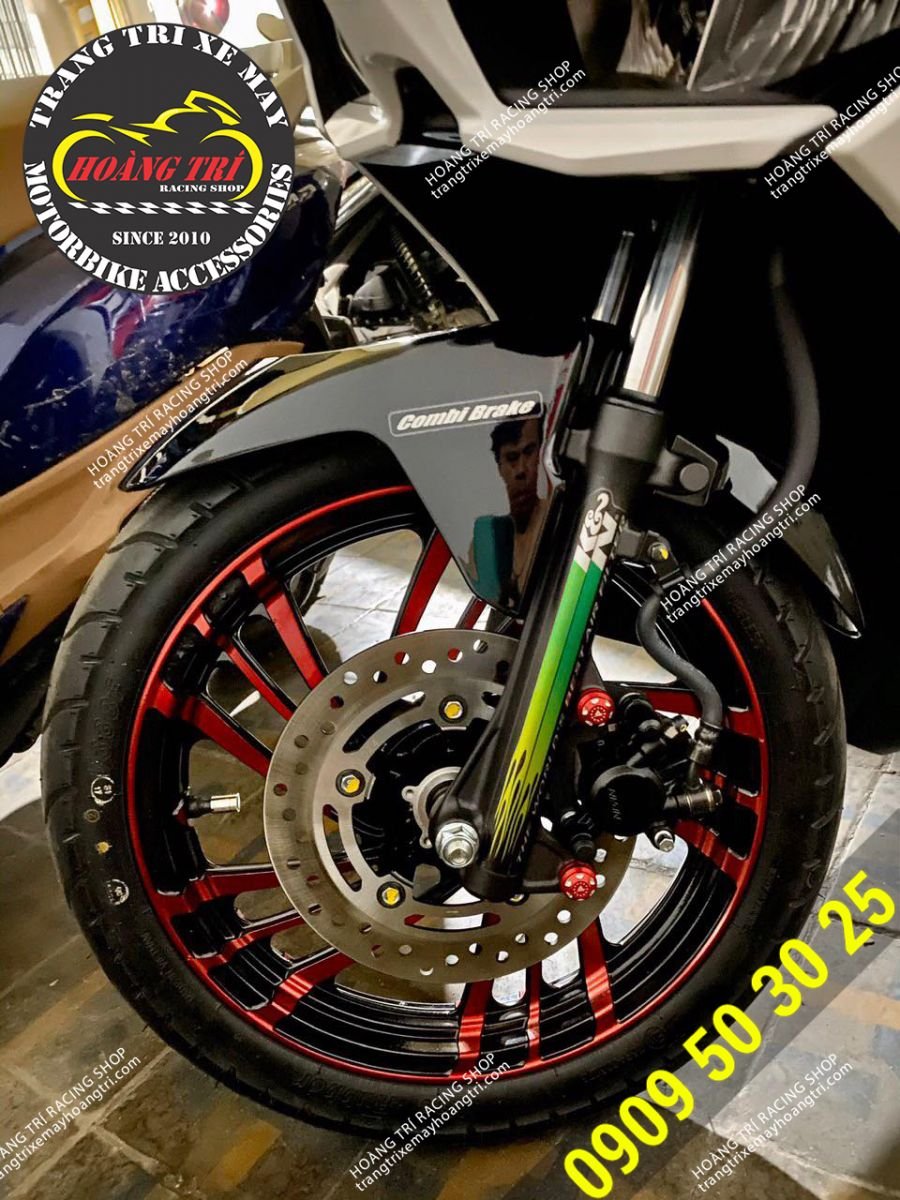 Tornado-style trays are being chosen by many people
Customers send pictures of Kuni vortex wheels after buying and installing on the car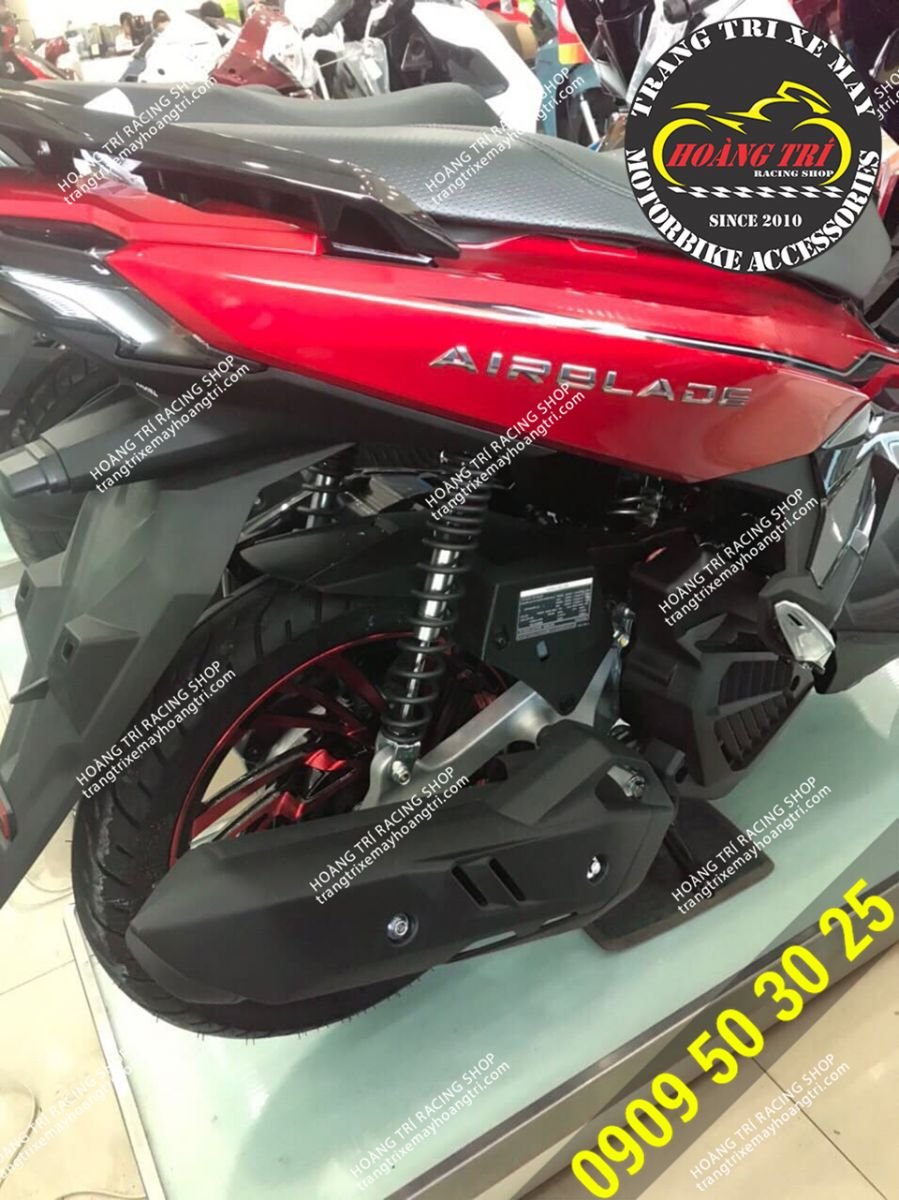 Cyclone kuni wheels have been mounted on the Airblade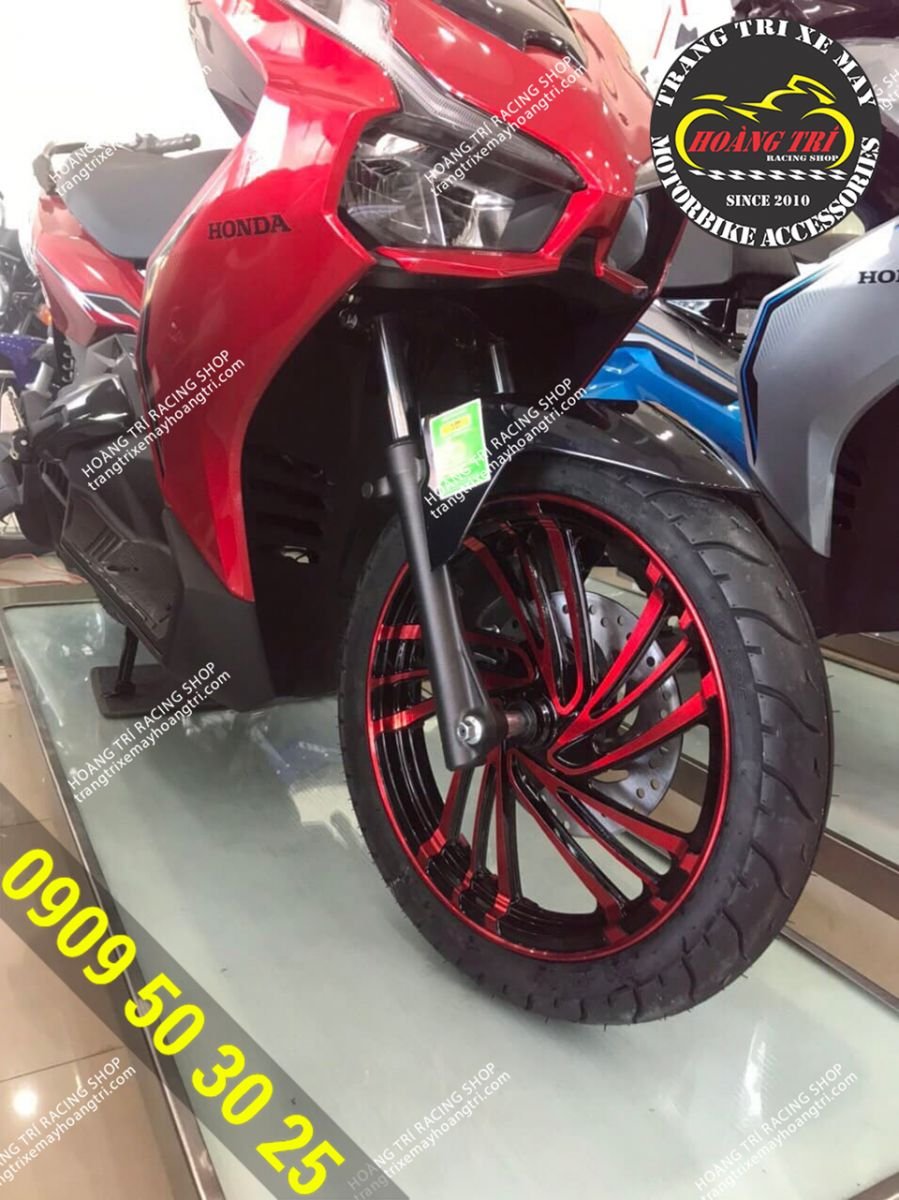 The color is in tone with the car's shirt color