The fork is an indispensable part on a motorcycle and is located on the rear wheel of the vehicle. With the unattractive gray and white color, many brothers want to change the forks for their pet to become more attractive when looking at the back. Introducing to customers the sturdy, durable, safe and beautiful CNC Exciter 150 aluminum fork for your pet.
See more: DID Exciter 150 disc slug
The Exciter 150 CNC aluminum fork is made of sturdy and durable aluminum. Aluminum is solidly colored and resistant to fading after time of use. After dyeing the right color according to the needs, the manufacturer uses a high-tech CNC machine to shape the CNC Exciter 150 aluminum fork product . The product has a full range of colors such as: orange, red, yellow, white and blue . You can choose the right color for your car and combine it with the accessories available on the car easily.
CNC aluminum forks can be fitted to many vehicles such as Exciter 150, Wave,... However, you need to notify the staff in advance so that you can choose the right product according to your vehicle line. For the Exciter 150 series, the forks will have 6 holes for standard mounting for the Exciter 150. And for the Wave models, the forks only have 4 holes to fit the Wave wheel. In addition, if your car has a re-mode, please notify the staff so that the technician can take a look and offer a suitable solution for you.
Don't forget to add a DID sprocket for your pet. With the DID sprocket, your car looks more prominent with the legendary yellow color of the DID brand. Combo products are available at Hoang Tri Racing Shop. We invite you to come and experience the products directly at one of our two branches at:
Address 1: 158 -160 Han Hai Nguyen, Ward 8, District 11, HCMC
Address 2: 586 Pham The Hien, Ward 4, District 8, HCMC
Phone:  0909 4747 13 - 0909 5030 25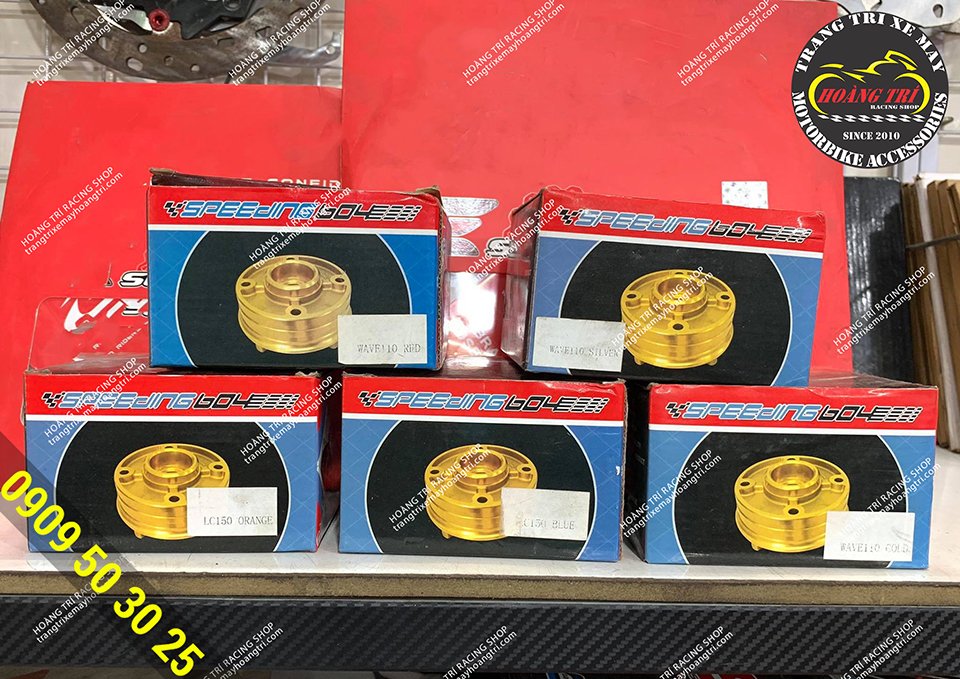 Full box for Exciter 150 aluminum CNC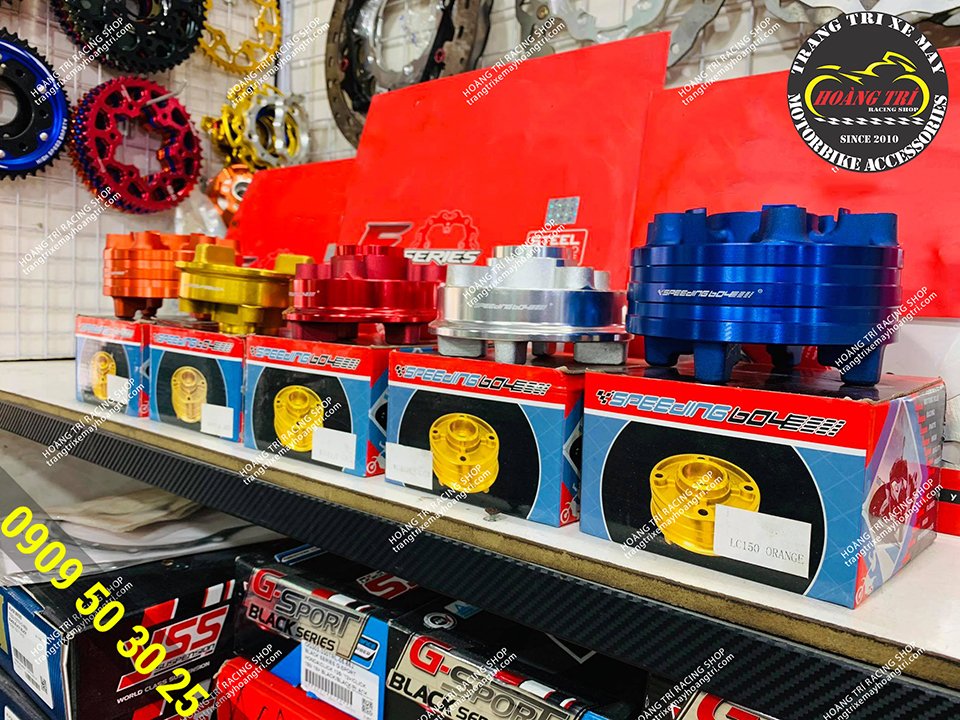 The product has a full range of colors such as: red, orange, yellow, white and blue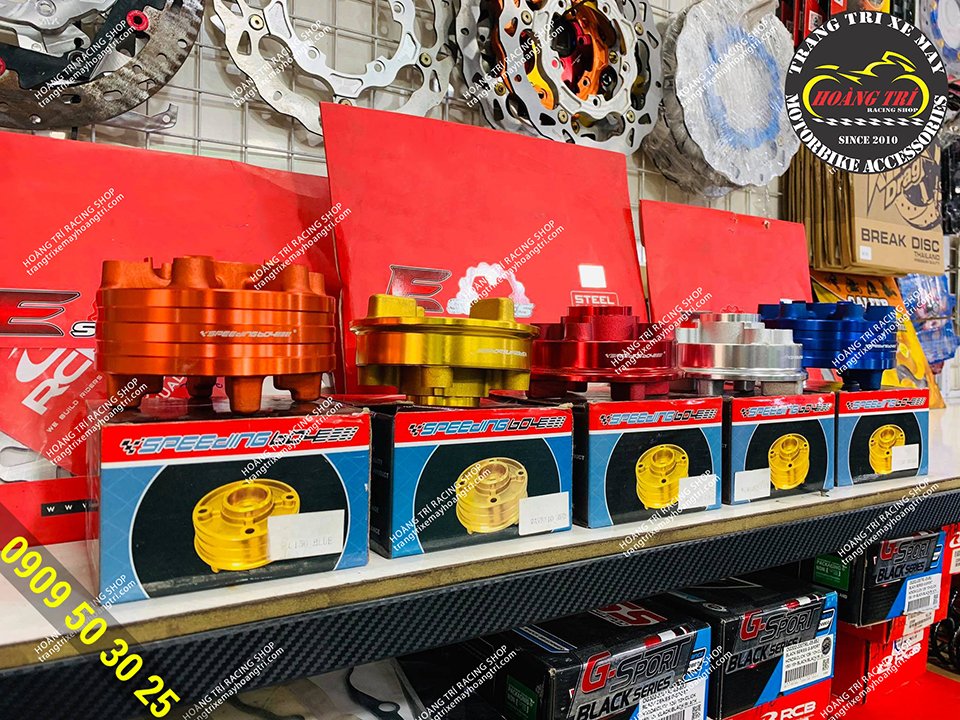 Please inform the staff of your vehicle type in advance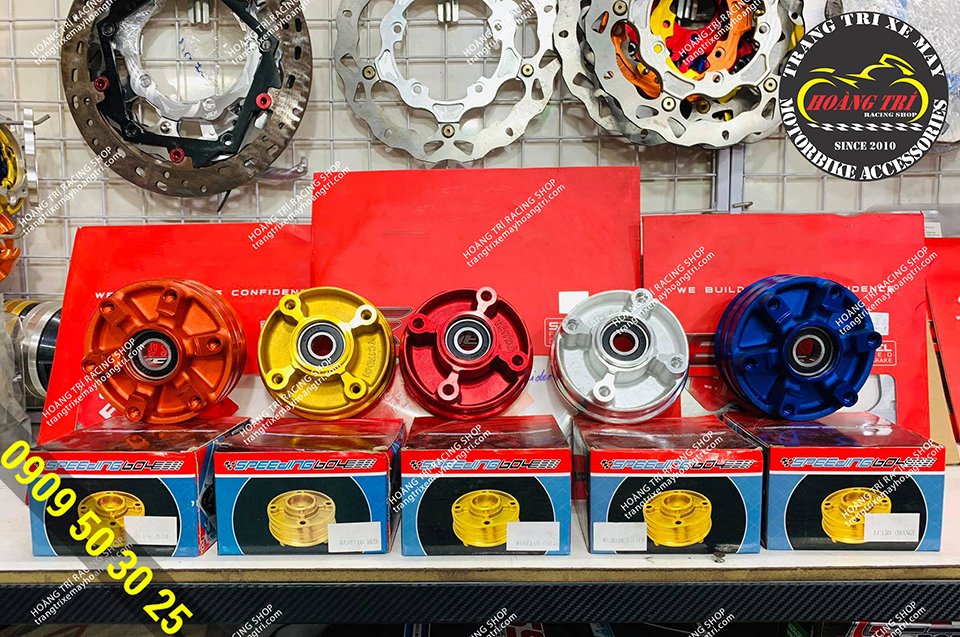 The picture includes cnc forks for Exciter 150 and Wave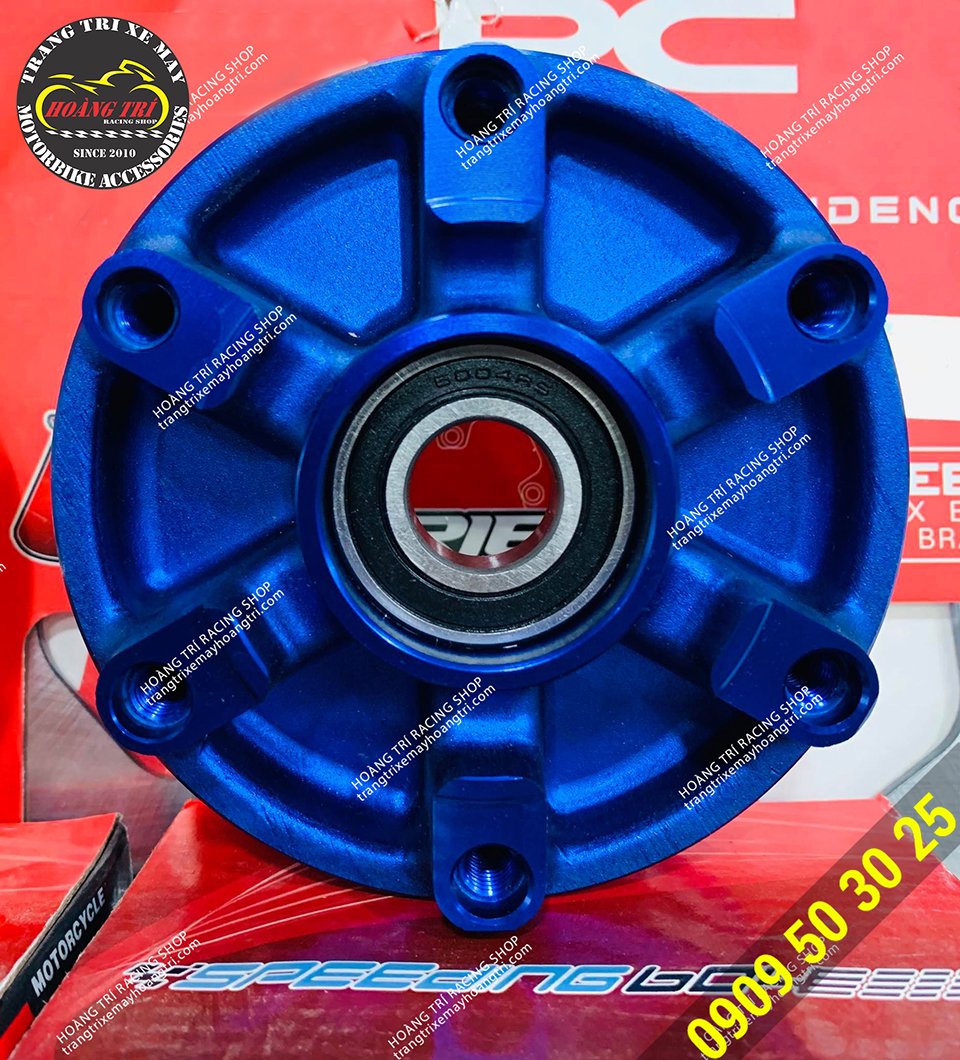 Close-up of CNC aluminum fork with standard Exciter 150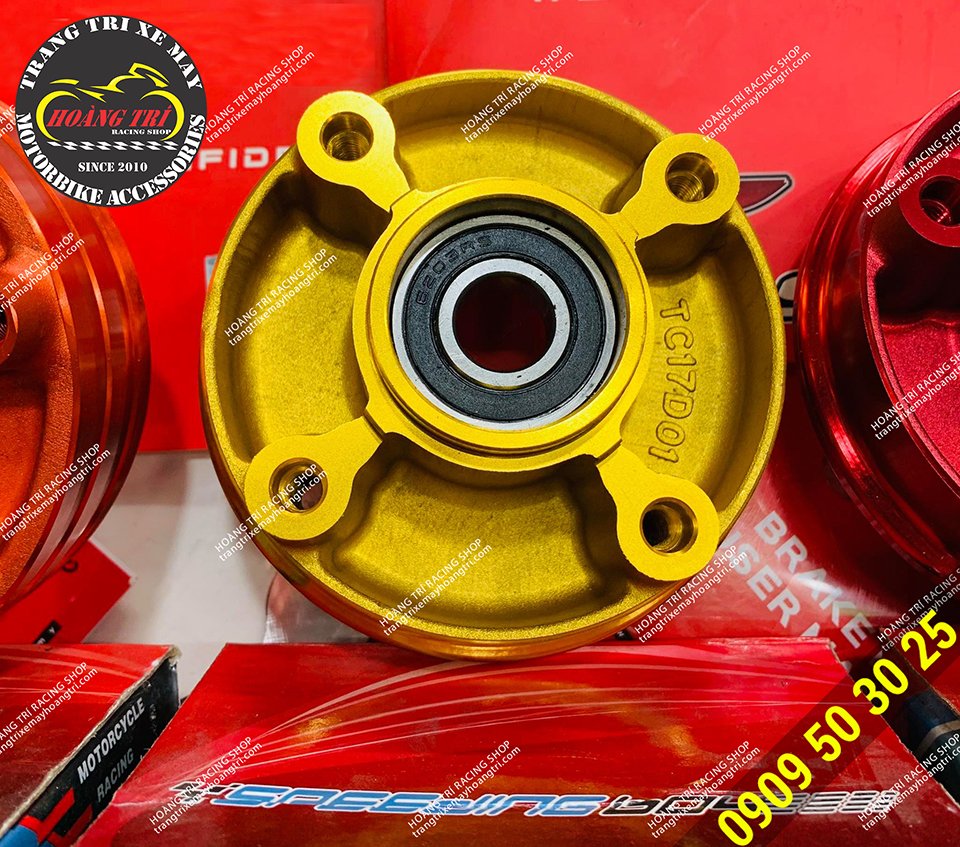 Close-up of CNC aluminum plate with Wave . standard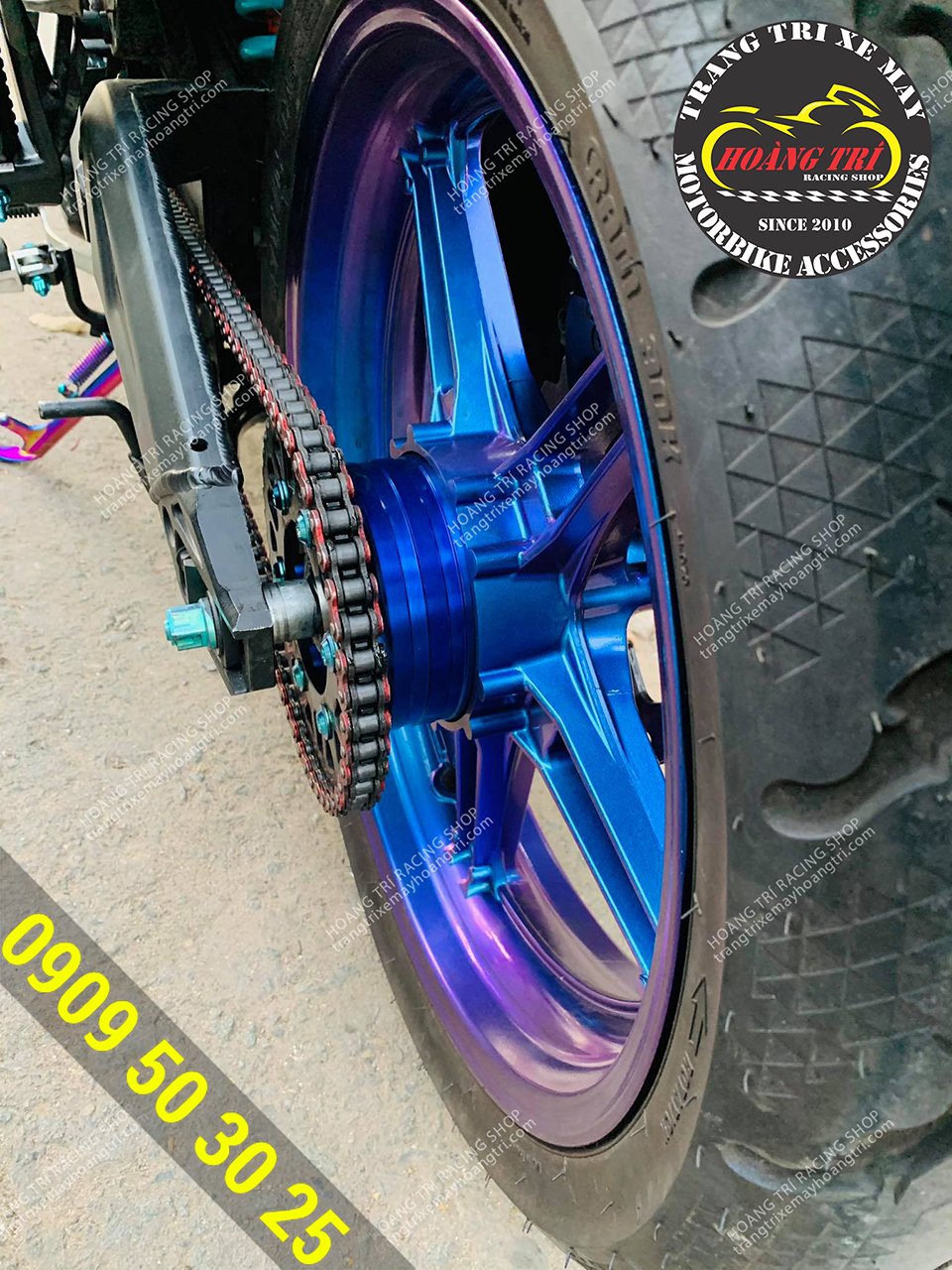 CNC Exciter 150 aluminum forks in titanium blue color of the platter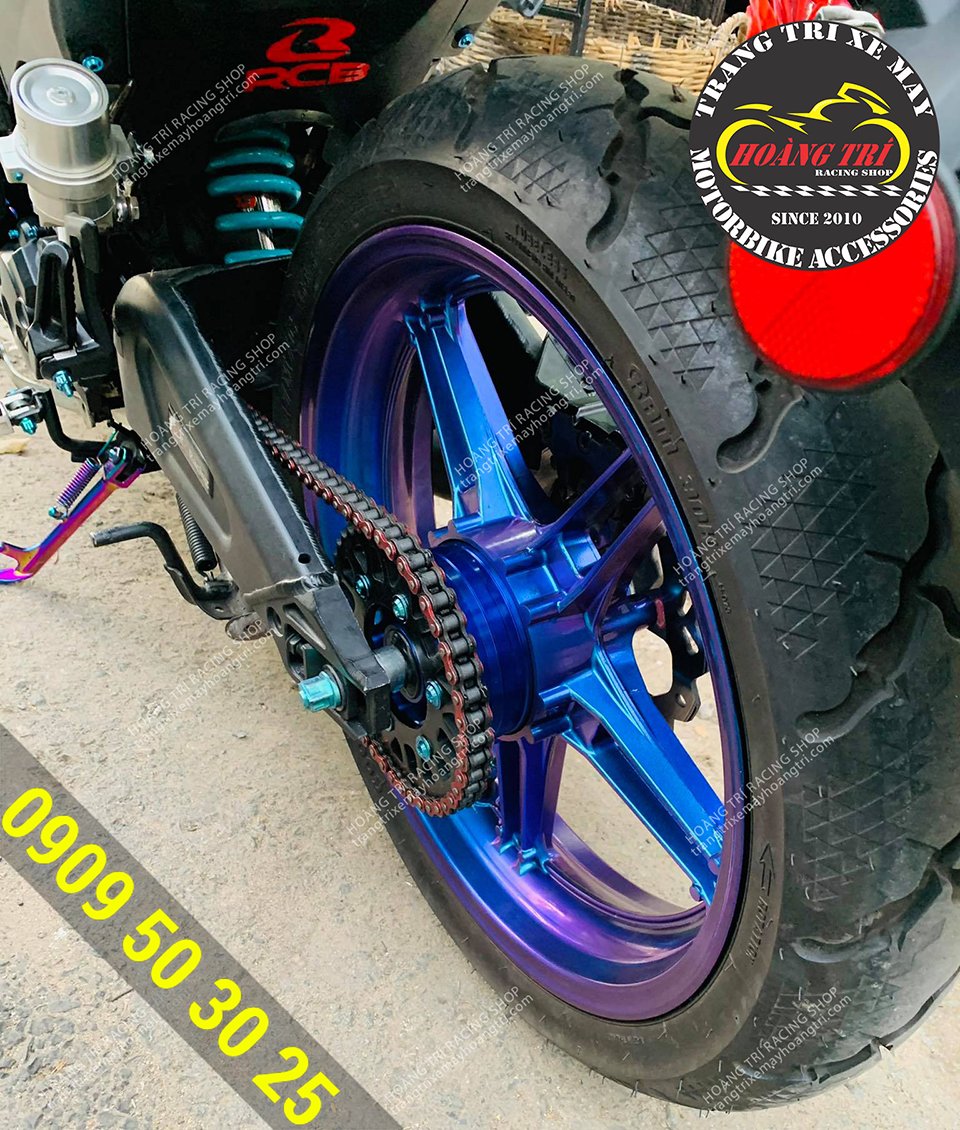 The same color tone creates a seamless look for the hind legs
The change when using CNC aluminum forks for Exciter 150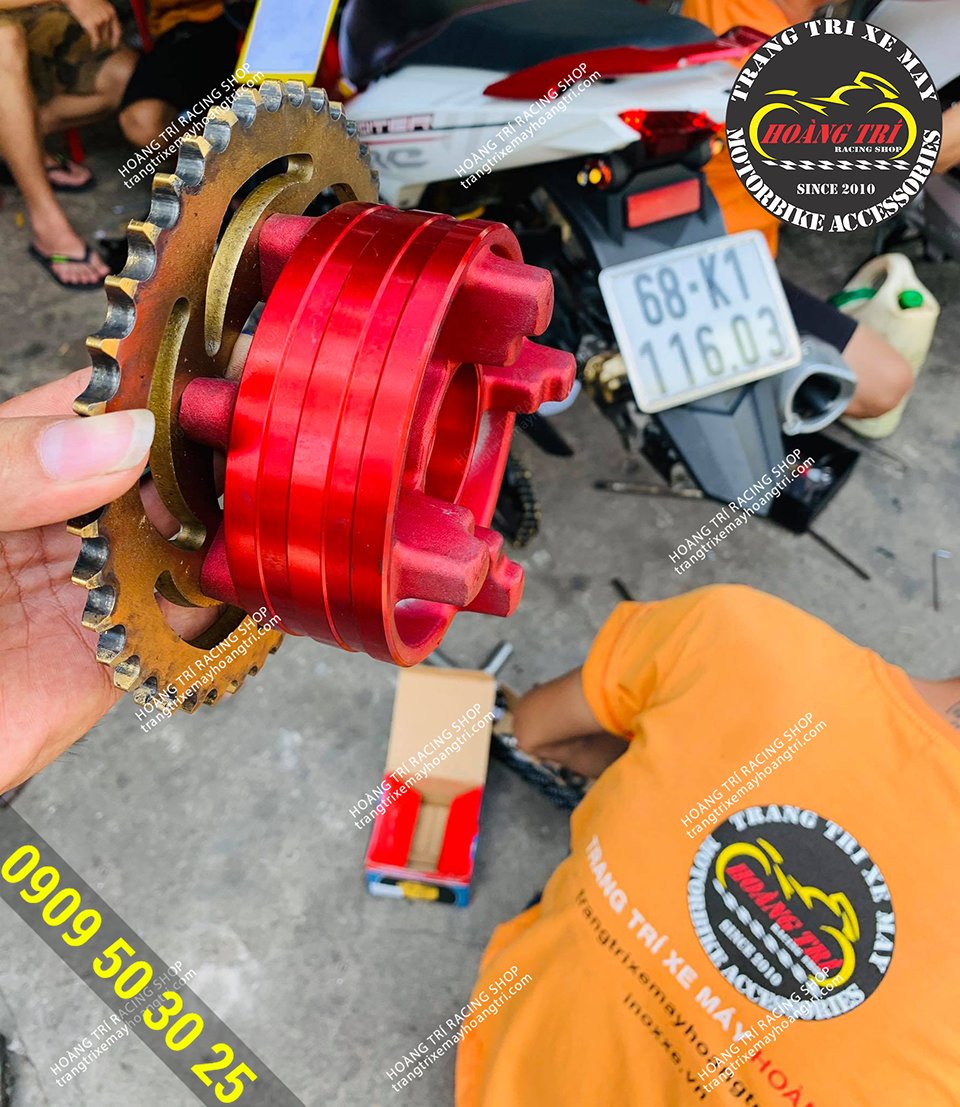 The disc has been mounted on the yellow DID rear disc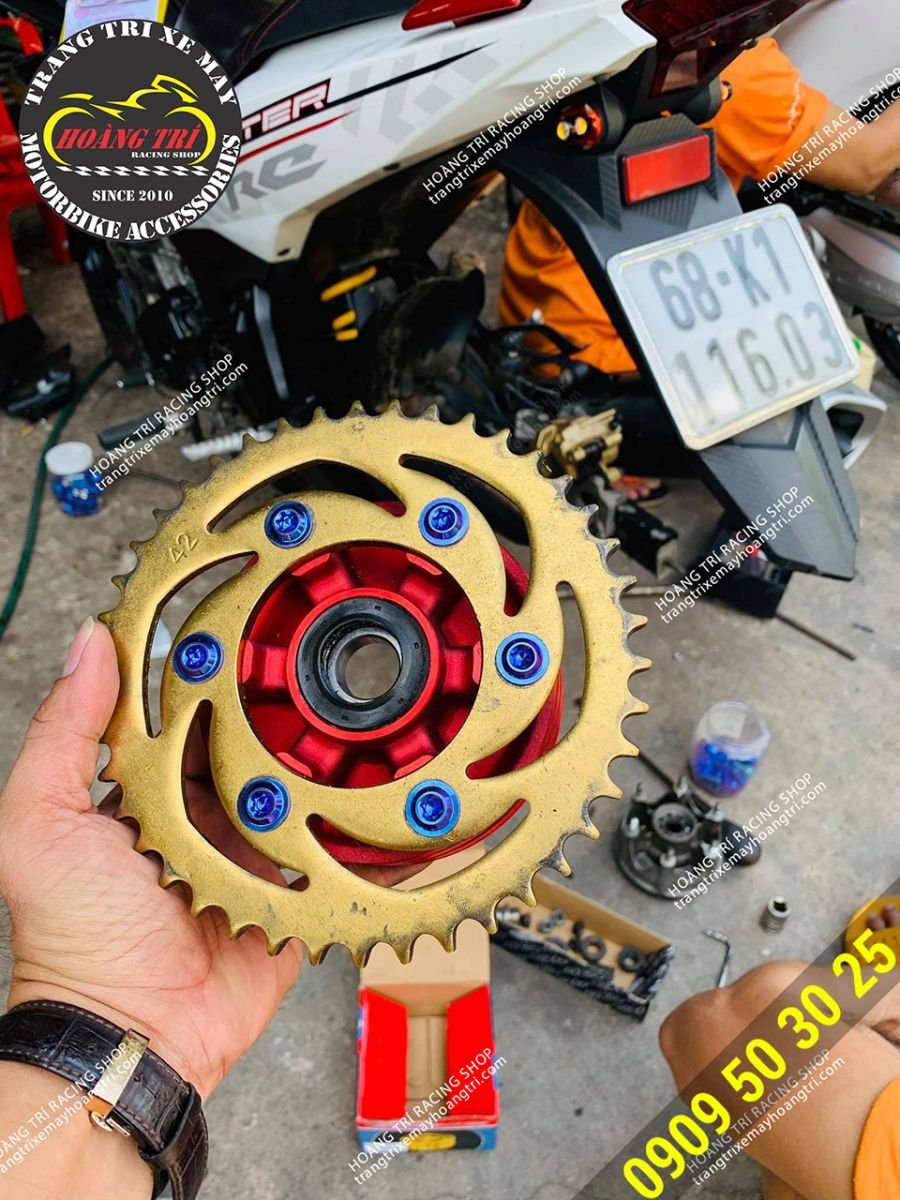 The owner of the car is also equipped with Titan-style screws to look more beautiful and attractive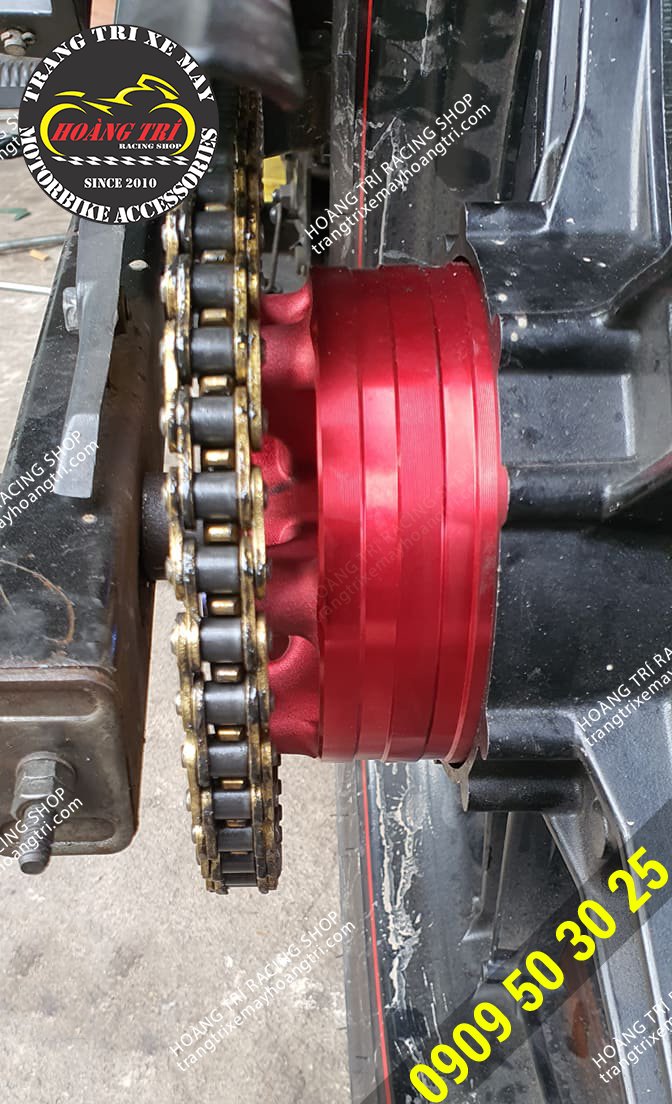 Close-up details of red discs stand out on the car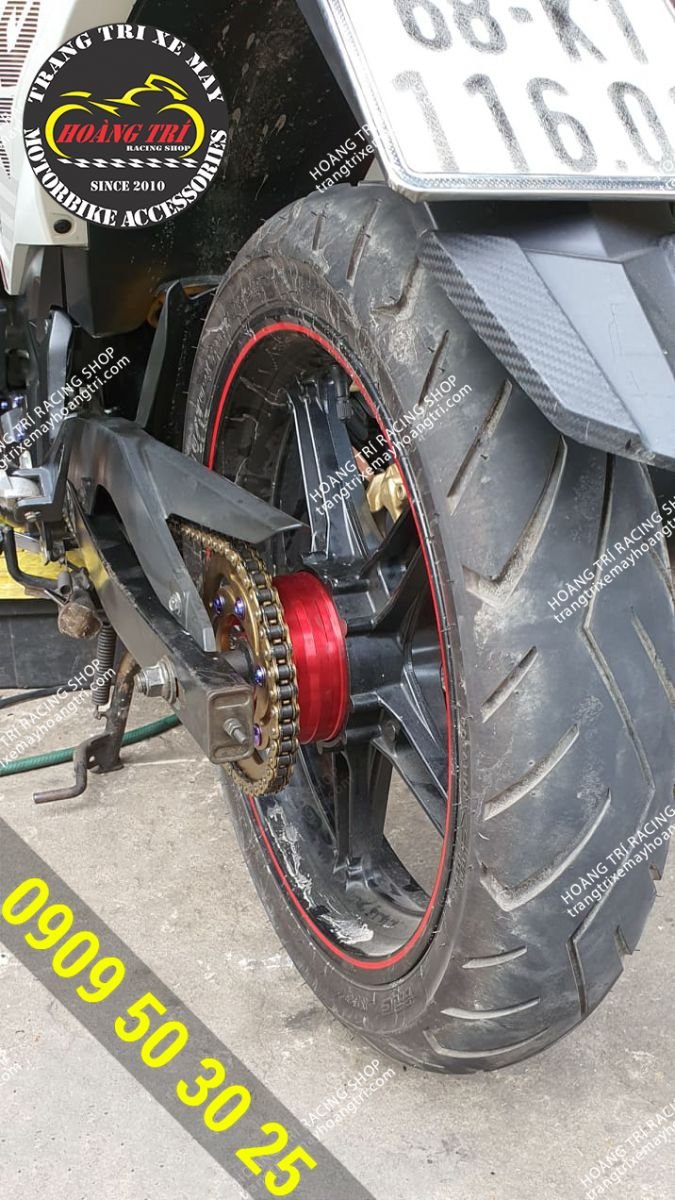 The platter is selected in a color that matches the red rim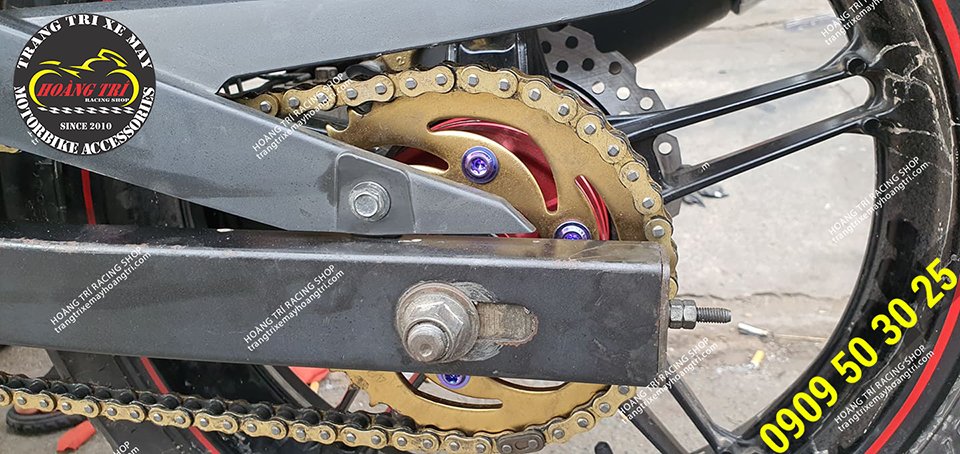 Experience the durability from aluminum of CNC aluminum forks at Hoang Tri