For scooters, it is common for cars to run on belts. However, it is unusual for the 2010 Exciter series, and the customizing the belt for the pet driver creates a novelty, uniqueness and rarity that creates a sense of curiosity for many people when they see your pet car. Consult and immediately equip your pet with Exciter 2010 with belts to replace sprockets.
Maybe you like:  Genuine Exciter 2005 - 2010 2-stage Led Headlight Zhi.Pat
For driving with a fork sprocket, customers need to periodically increase the slug, clean the slug, take care of the slug and check it regularly. This makes it difficult for many brothers and sisters and replacing the Exciter 2010 belt will help customers no longer lose time with regular slugs inspection. In addition, with a number of benefits from  customizing motorcycles with belts,  many Bikers decide to turn on belts instead of running with slugs as usual:
+ Smooth running without jerking like a scooter.
+ Comfortable walking in the rain and flooded roads without fear of lightning slugs.
+ Easy to clean without having to use a lot of tools such as a chain.
+ Especially very clean for those who are lazy to clean slugs.
If you are looking for an Exciter 2010 ornamental accessory to have a new toy to show off to friends, team meetings, offline,... Exciter 2010 powered by belt is a classy accessory that creates a highlight for your pet. your. For this product, Hoang Tri Shop does not accept orders from afar because the product installation requires a lot of technical knowledge. Customers in Ho Chi Minh City can immediately visit Hoang Tri Shop for service.
Address 1: 158 -160 Han Hai Nguyen, Ward 8, District 11, HCMC
Address 2: 586 Pham The Hien, Ward 4, District 8, HCMC
Phone:  0909 4747 13 - 0909 5030 25
Note: The product is only for customers who are passionate about beautiful decorations for cars, street walks, coffee meeting friends in offline team sessions. Customers who use cars often for work, travel or speed enthusiasts should absolutely not use this product. Not suitable for the above cases and please consult carefully before installation. Since this is an ornamental toy, there will be no product warranty policy, so we hope that customers will consider carefully before installing this product.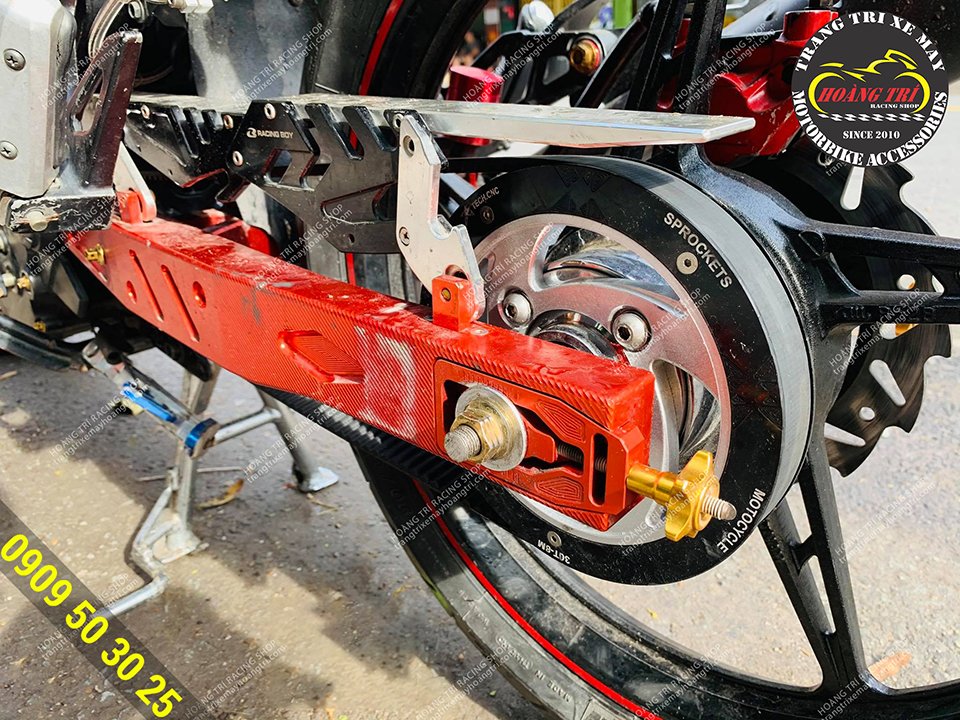 A close-up of the belt has been installed for Exciter 2010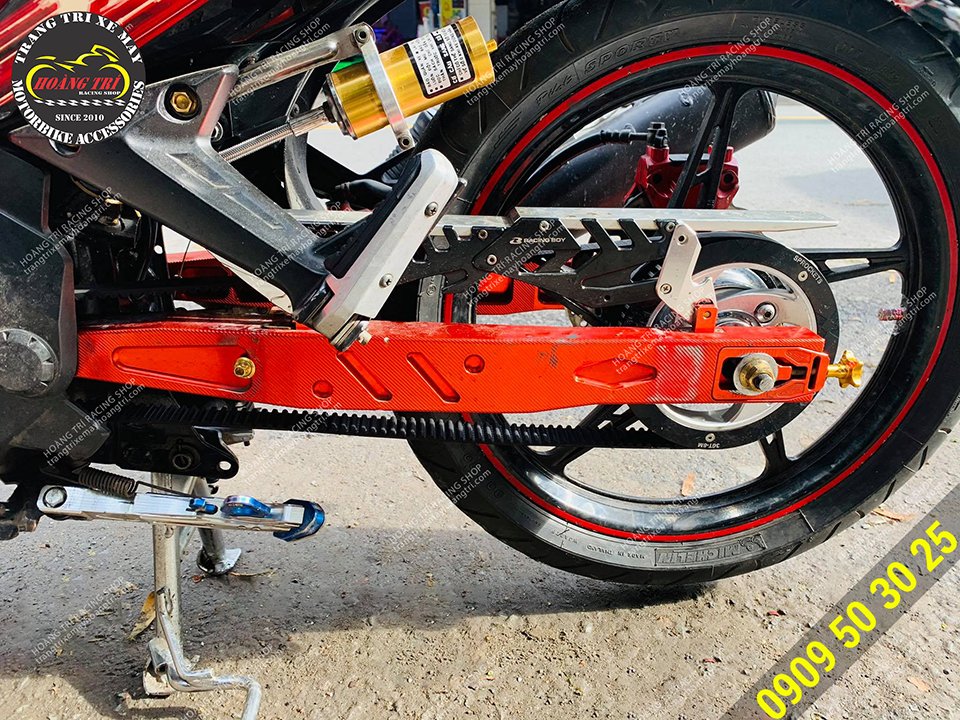 The product looks cool and fancy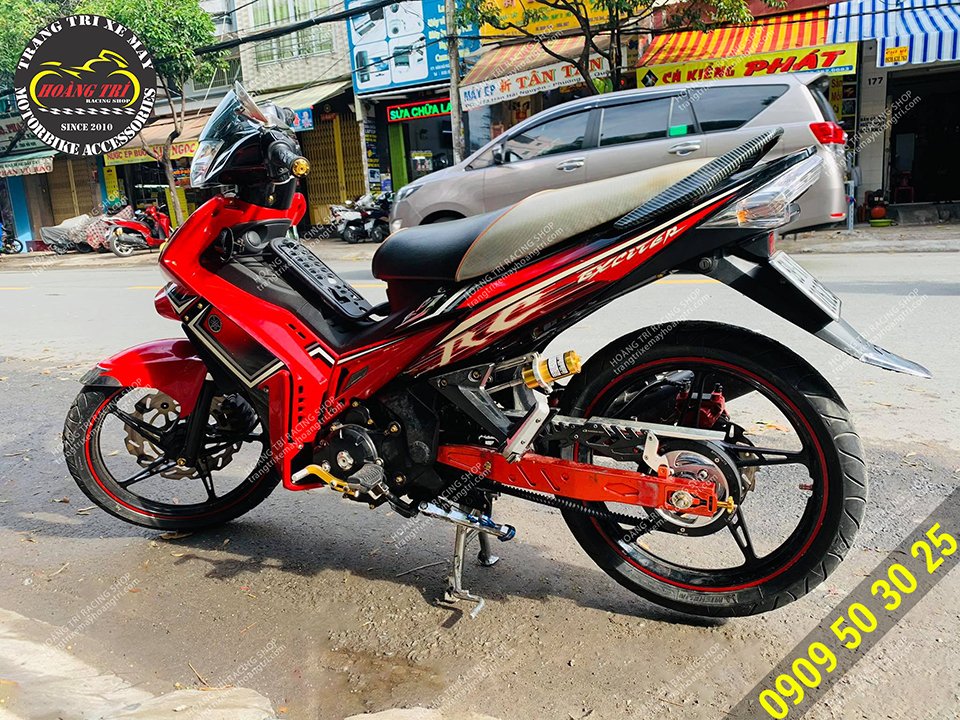 Create a highlight for the car with a set of belts that have been equipped for Exciter 2010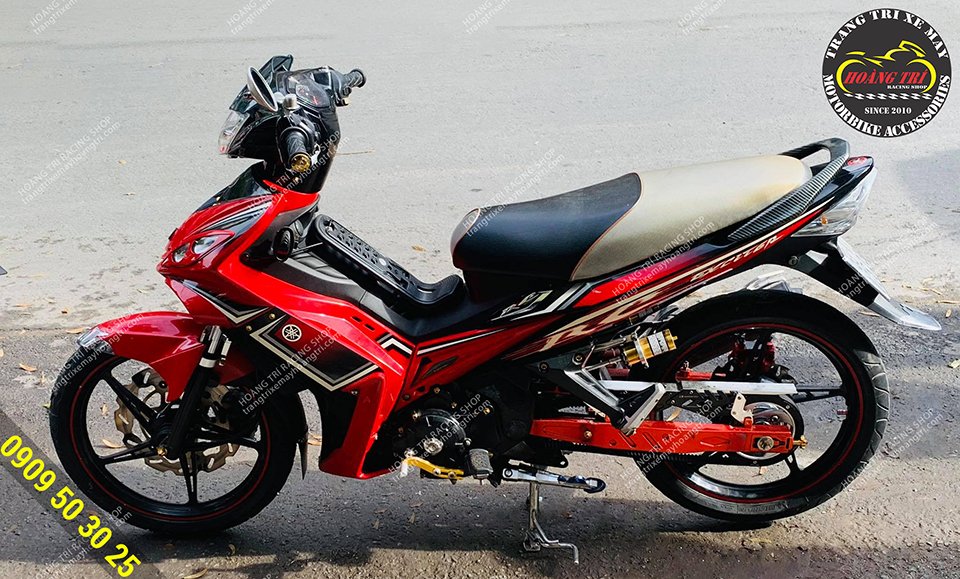 Create a highlight and quite a unique accessory for the Exciter 2010 pet car