You own a PCX 2018 and are often complained by the people behind you because the rear footrest is too long and the footrest is not comfortable for long trips, it is very tired. The customer came to Hoang Tri and had an idea to install the rear footrest for his PCX 2018. Wait and see how it looks!
The owner of the car came to Hoang Tri Racing Shop to request an extra footrest for the PCX 2018 in order to have a new footrest for this car because the rear footrest of the car is too far for many people of modest height. or an uncomfortable sitting position. If there are 3 rear seats, there is also a comfortable footrest for the 3rd member in the car.
The product is a mode, so customers must note that there must be holes drilled and screwed on the chassis of the car to be able to attach the PCX 2018 auxiliary footrest firmly and safely. In addition, the processing time is also quite long because the shirt has to be completely removed and the pat, drill, and screw bolts are taken from the inside. So, customers should consider before deciding on the rear footrest PCX 2018. Although this is a mod product, it still ensures the aesthetics of your car like a zin product of the car.
The auxiliary footrest installed for the PCX 2018 is obtained from the superior quality CNC aluminum Biker footrest . You can refer to details: Biker CNC aluminum footrest .
In addition, if you have an idea for a mode to create utility for the car you own, do not hesitate to come to Hoang Tri Racing Shop to voice your ideas. We will try to make that idea a reality for you. Don't forget the familiar address of the motorcycle decoration shop in District 11 and District 8:
Address 1: 158 -160 Han Hai Nguyen, Ward 8, District 11, HCMC
Address 2: 586 Pham The Hien, Ward 4, District 8, HCMC
Phone: 0909 4747 13 - 0909 5030 25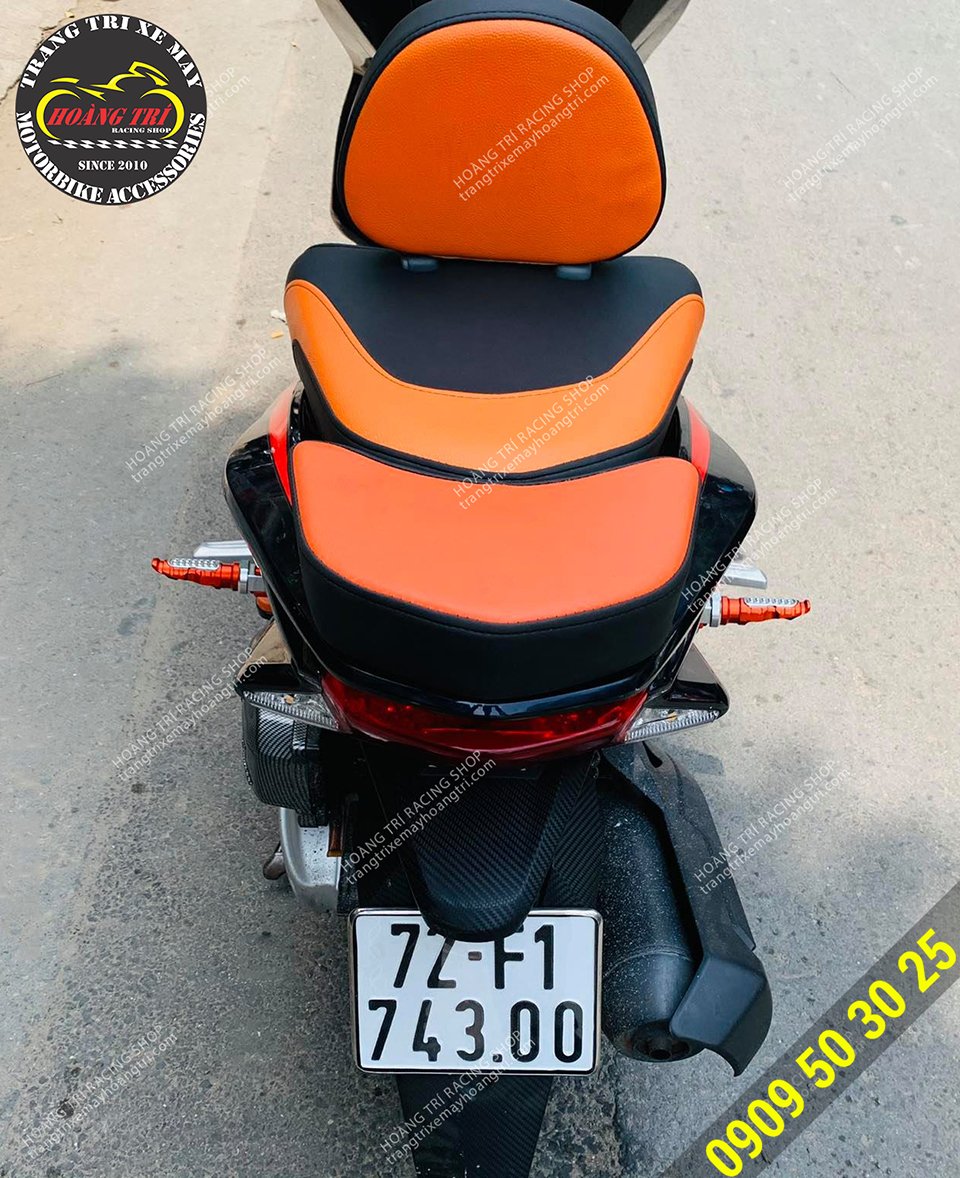 The PCX 2018 has been equipped with an orange extra footrest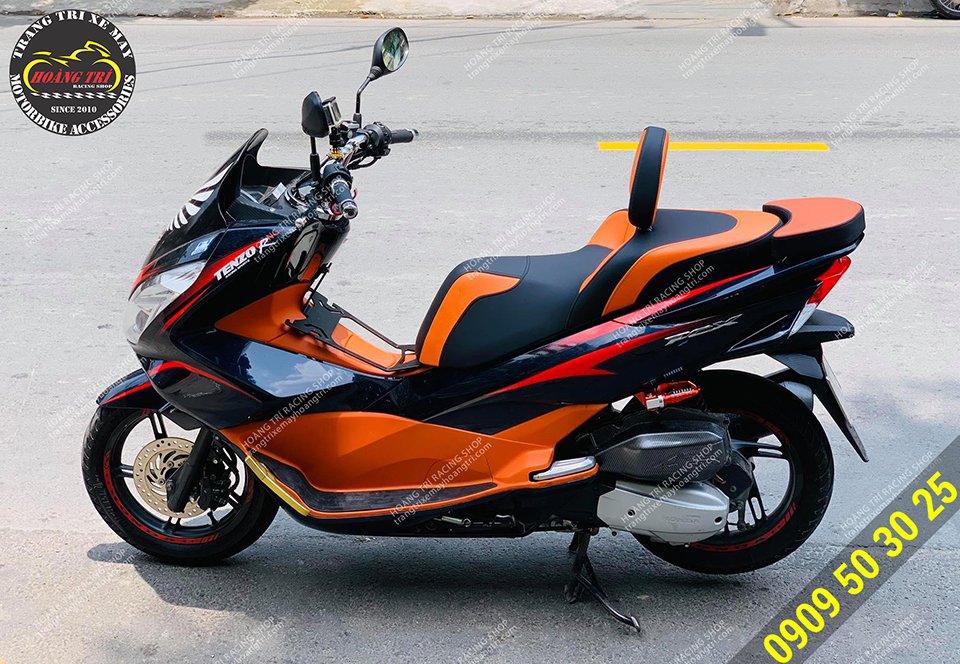 Footrest in cardboard with the car's shirt frame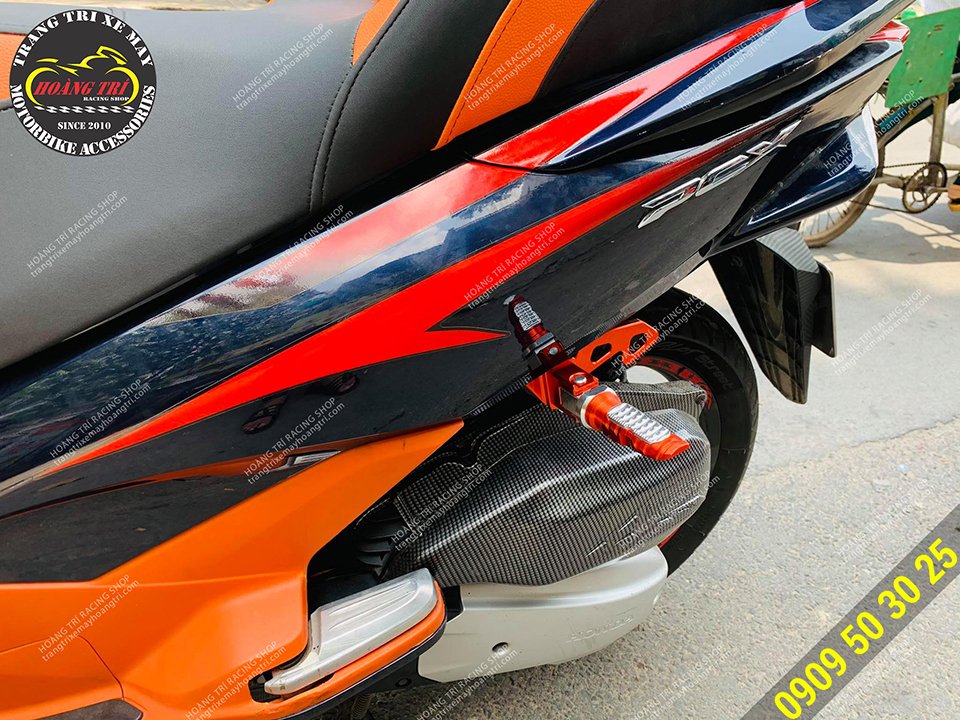 The product helps the person sitting in the back can easily put their feet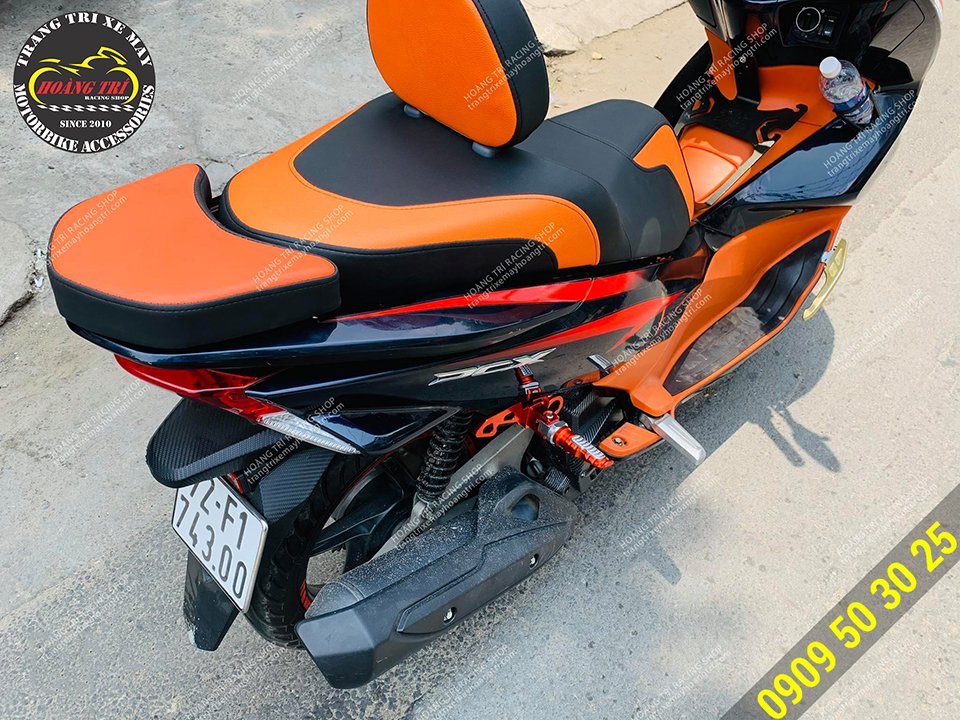 No more discomfort when traveling long distances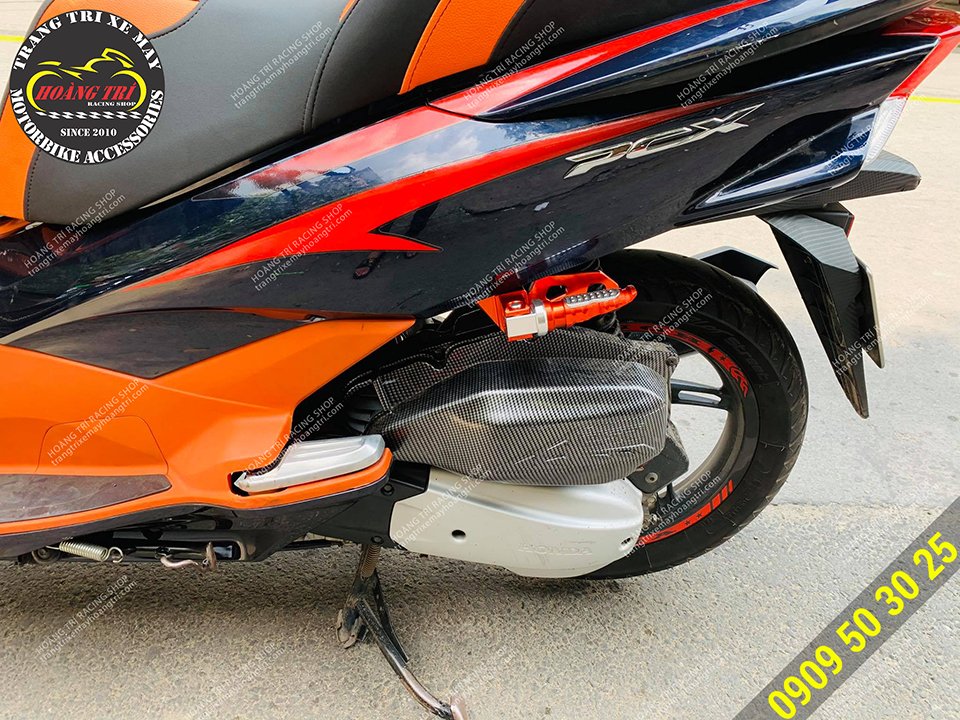 The product can be folded when not in use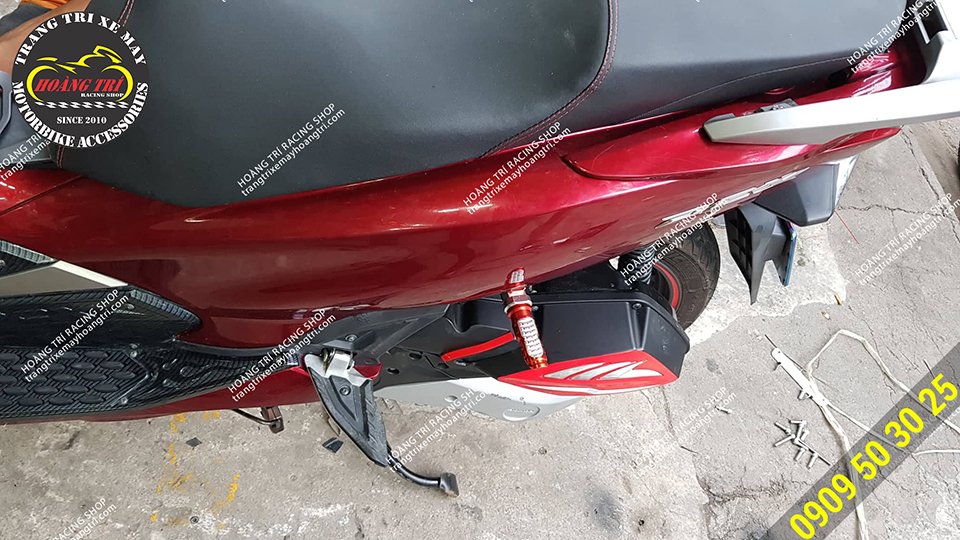 Add a pet driver to Hoang Tri Shop to customize the footrest for PCX 2018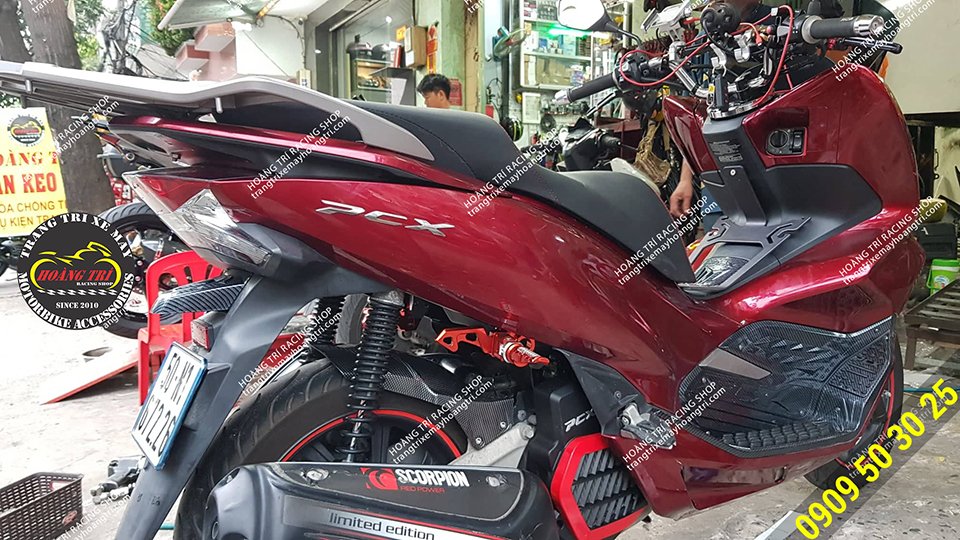 PCX 2018 red bike with orange Biker footrest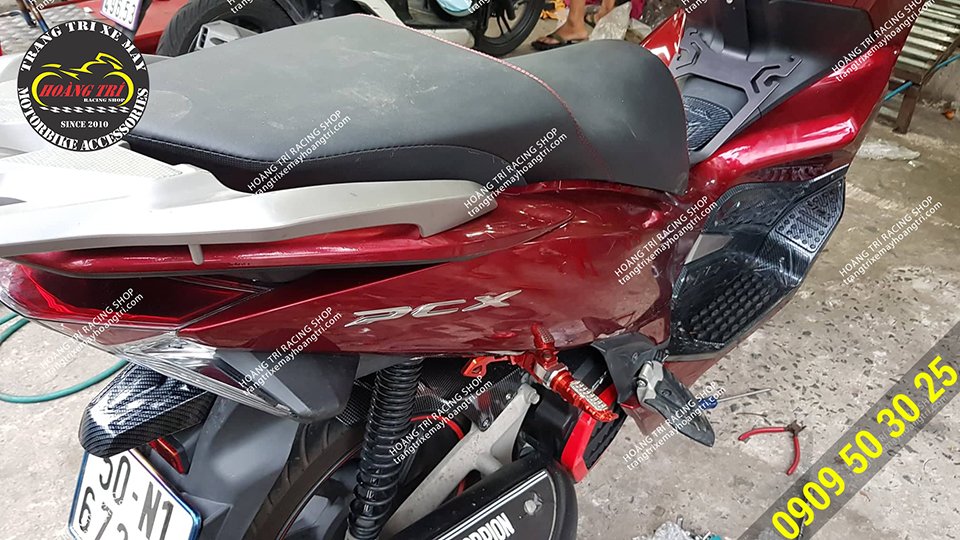 The product is designed to make the back seat comfortable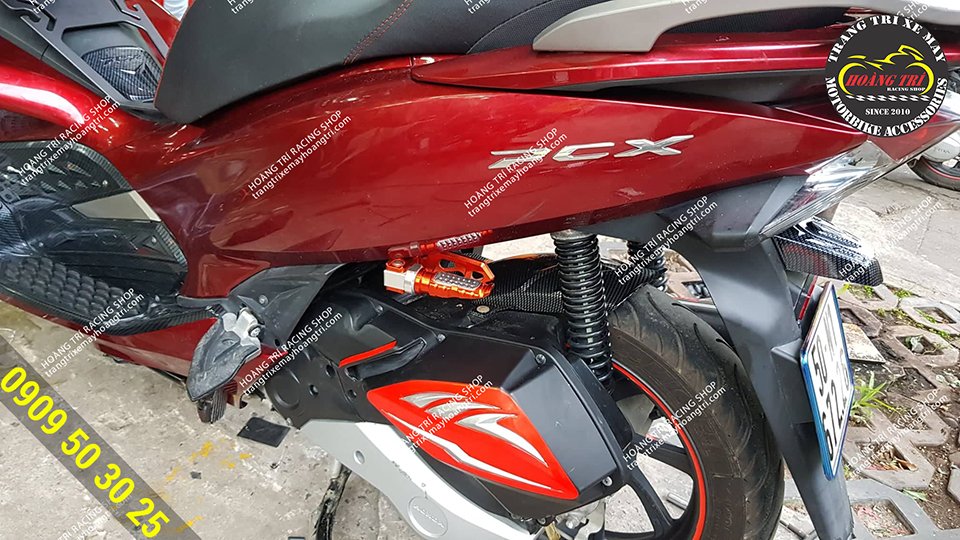 Can be folded in when not in use easily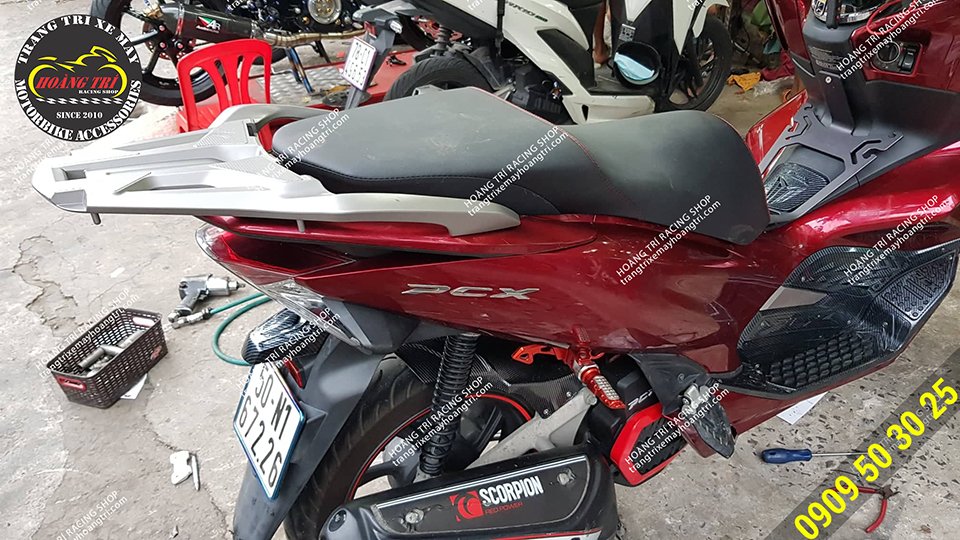 Overview of the car after attaching the PCX side footrest and some toys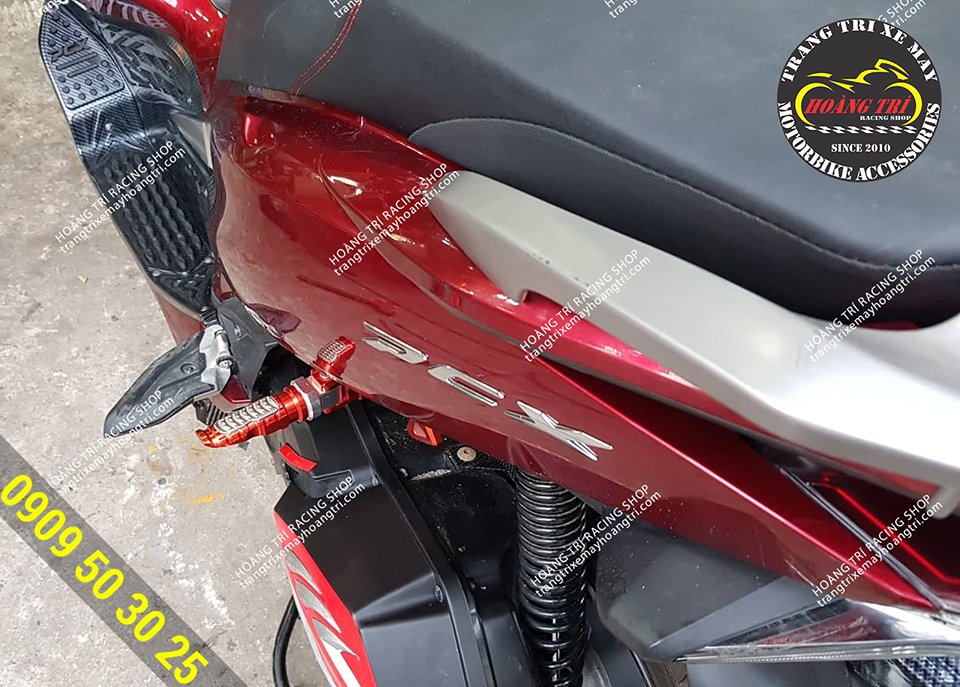 The product can definitely withstand great force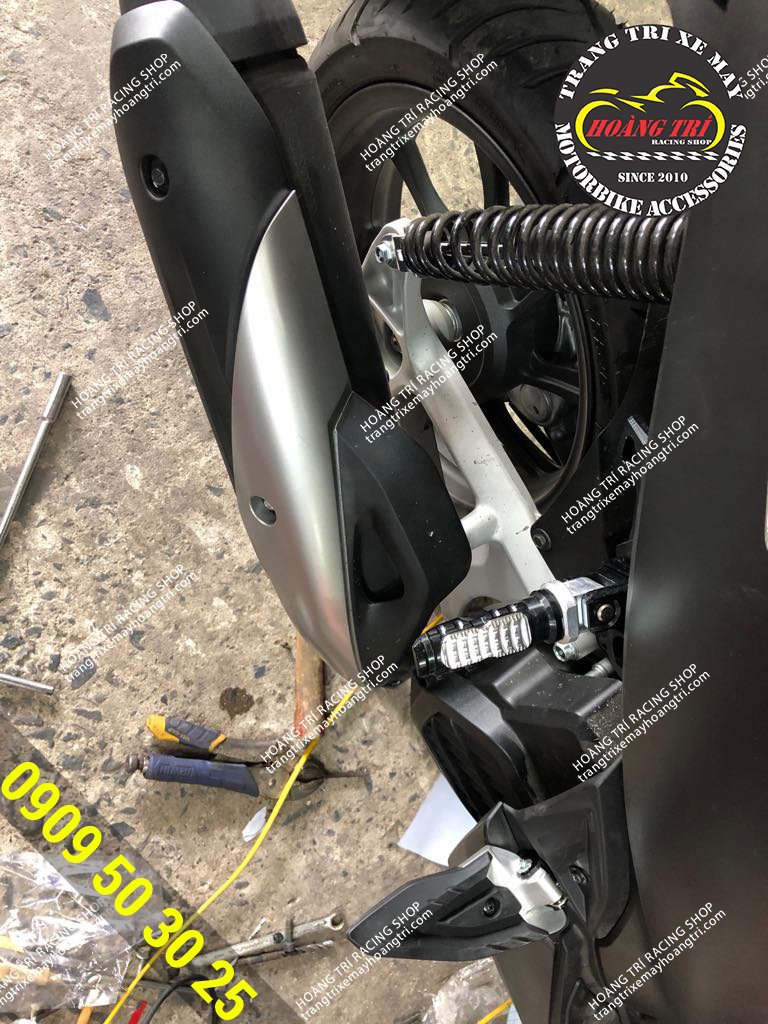 PCX 2018 pet car is making an extra footrest for the car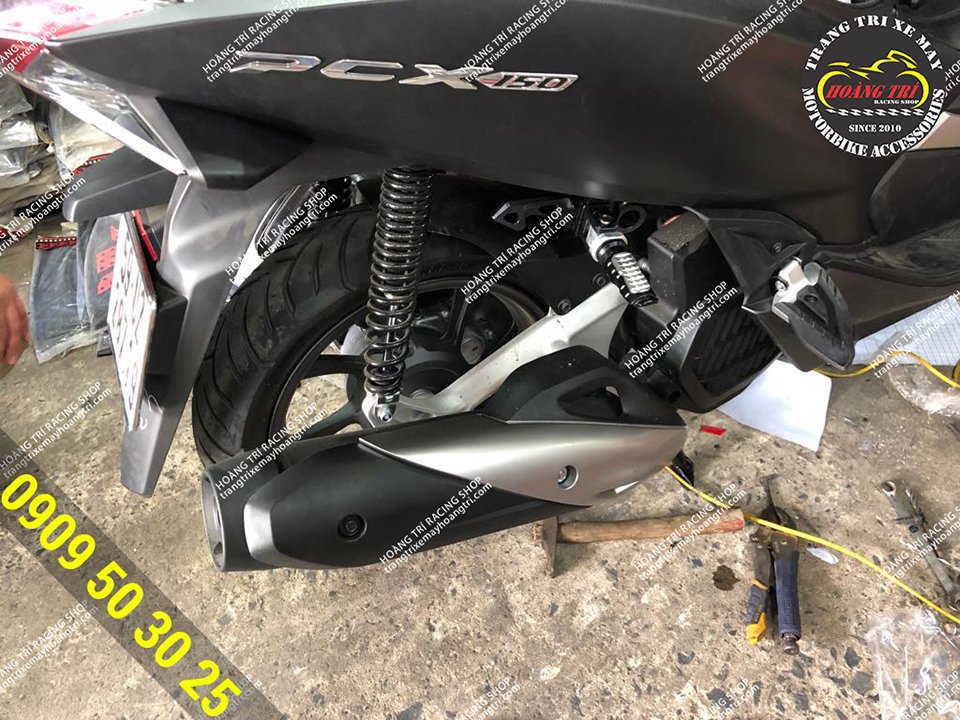 The extra footrest helps the rear passengers have a comfortable sitting position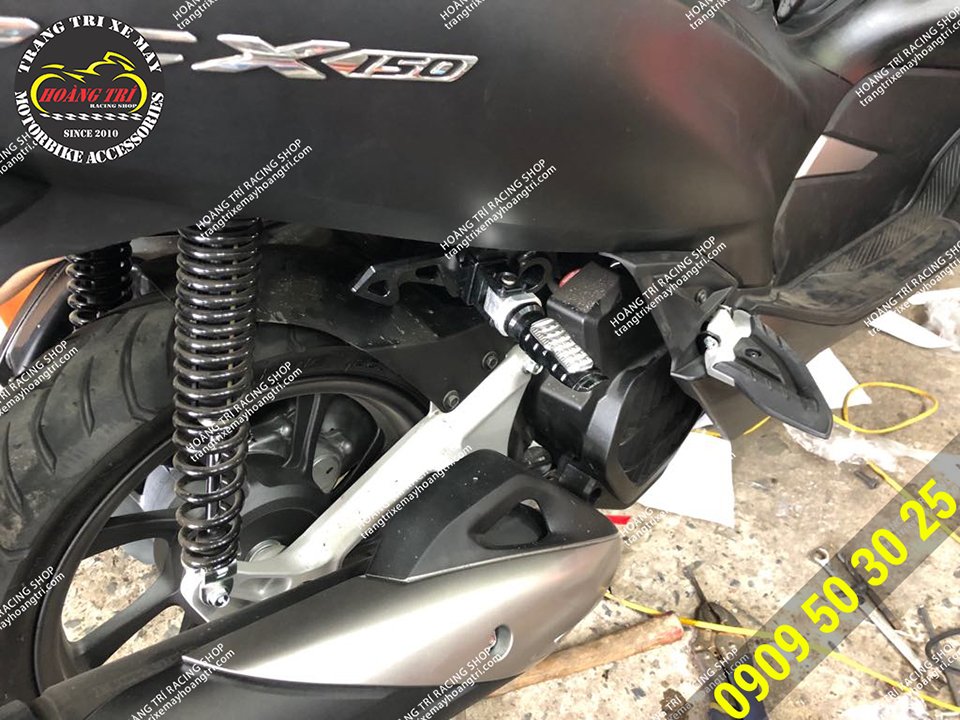 The footrest is taken from the Biker footrest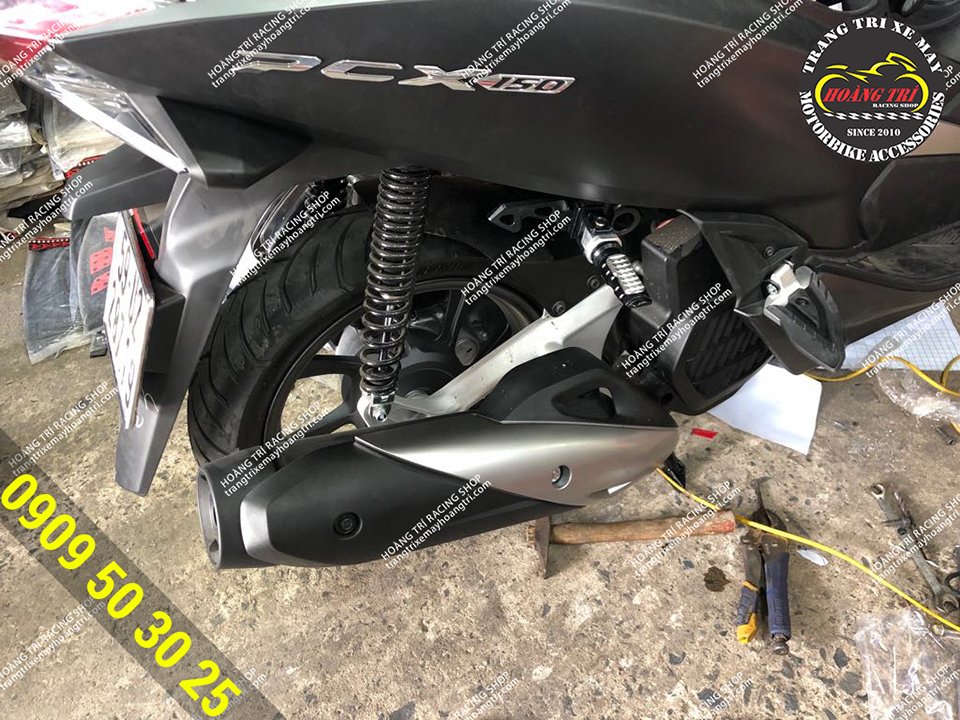 The product looks very sturdy and safe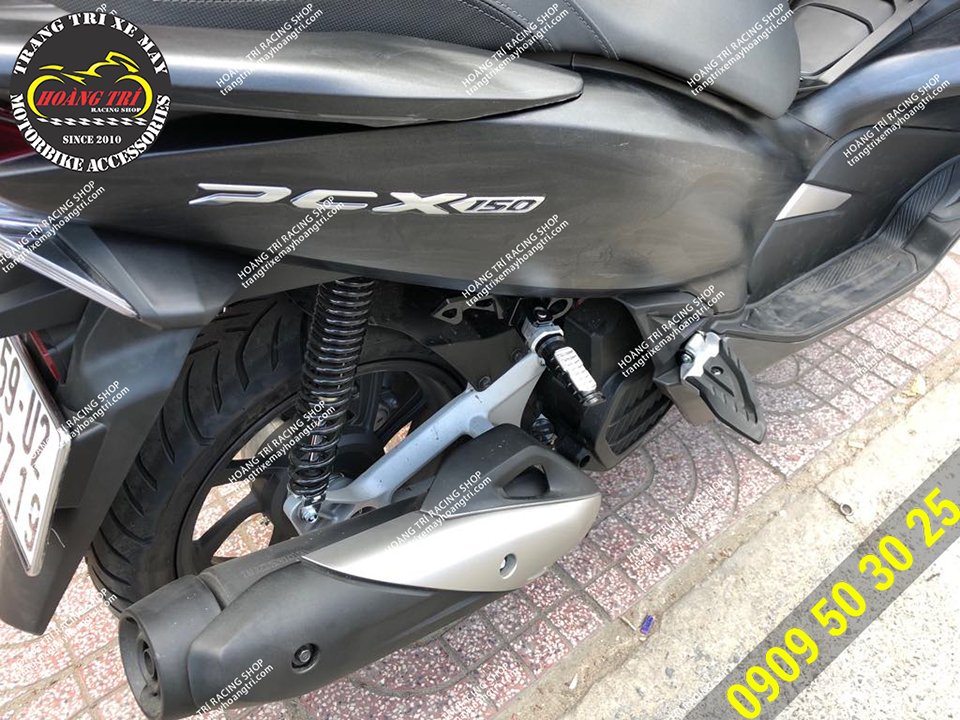 Removed all the clothes and the inside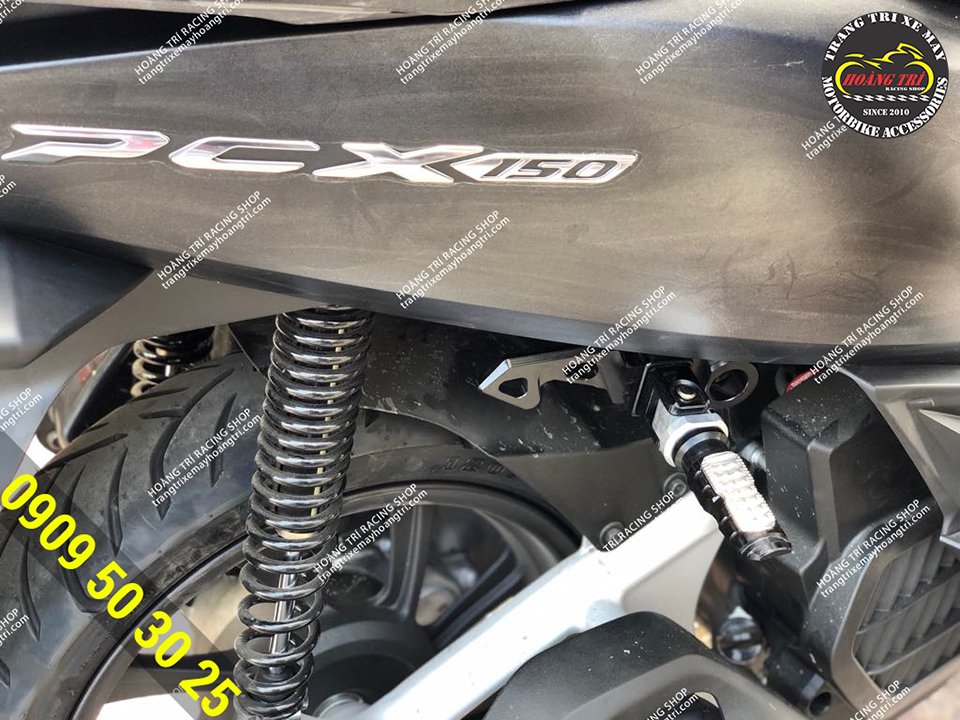 Still ensuring the aesthetic of your pet's car like a zin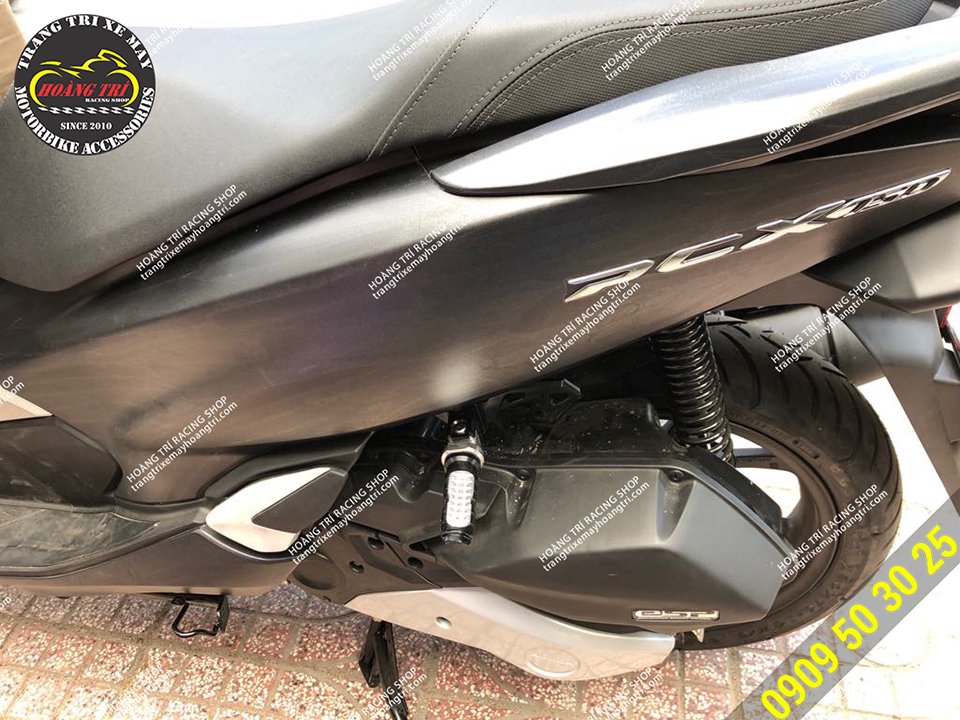 Experience now with the extra footrest for PCX 2018