Have you heard of the Comstar brand? This is the brand line of the company SHANGHAI COMSTAR WHEEL CO. , LTD. This brand is quite famous among motorcycle players in Vietnam and Asian countries. In particular, the main product line is the 5-pair double wheel. What is special about the product, please refer to the article below!
Double 5-stick tray  - The product name originates from the product's design with 5 pairs of capsules arranged evenly spreading the impact force on the  Comstar wheel . Able to  withstand a weight of up to 800Kg  , you can completely rest assured that you can carry goods behind, go out with many personal items without worrying about the load of the wheels. In addition, the product has been quality checked before being shipped to bring a quality product to the consumer. Challenging bad roads, carrying heavy loads, but   still unharmed, the Comstar 5 double wheel is still unharmed. With the brand slogan:  "Comstar accompanies you - sustainable over the years"  - it is enough to affirm a superior quality compared to other popular wheels.
Comstar genuine 5- piece  double wheel  is made from high-quality aluminum alloy for bright, durable colors over the years and the product is one of the high-class wheels for vehicles: Airblade, Vision . This is also the only brand in Vietnam that meets FMVSS standards. Standard installation of the above vehicles, so you can completely buy and install for your pet car easily.
The 5-spoke double wheel  has 5 colors that you can choose for your pet such as:  Luminous gold, gold, red, black and silver . You can freely choose to mount it on your pet car. You can choose a floating style, choose a pair of color wheels different from the car's shirt and accessories, or play the style of matching the colors of the accessories with the car's shirt. Regardless of the style of play, the pair of 5-pair wheels also exudes their charm to everyone.
Address 1: 158 -160 Han Hai Nguyen, Ward 8, District 11, HCMC
Address 2: 586 Pham The Hien, Ward 4, District 8, HCMC
Phone:  0909 4747 13 - 09 095030 25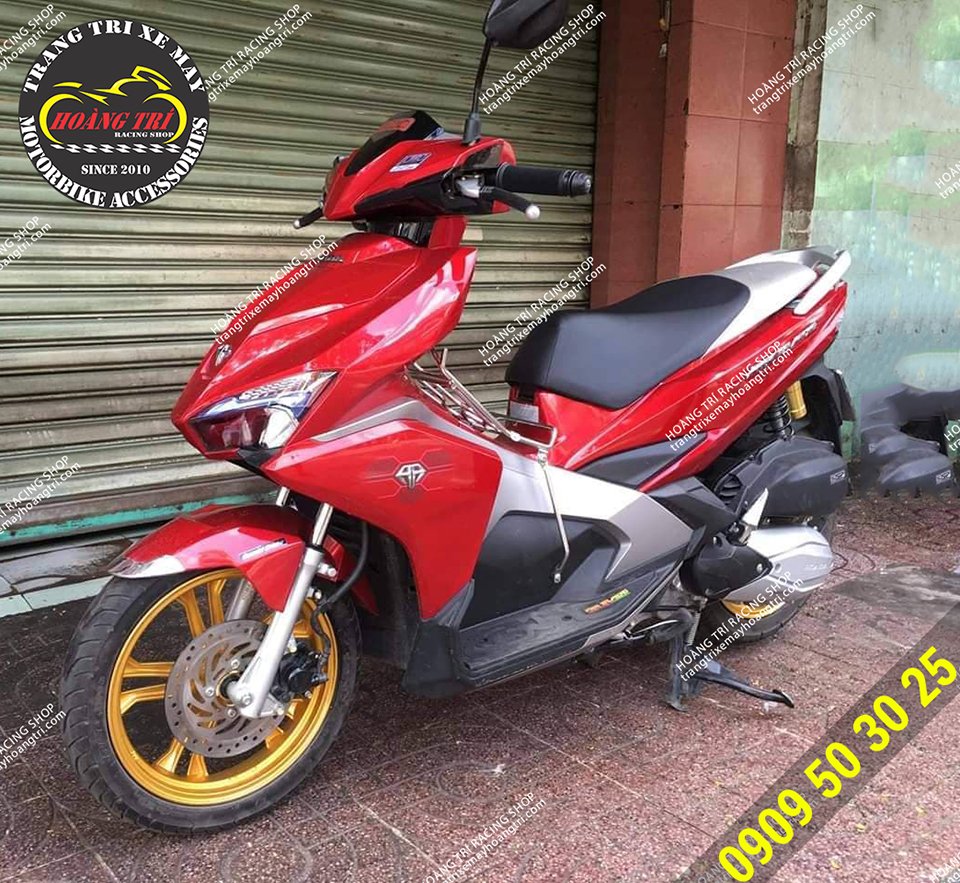 A gold-colored 5-piece tray is installed for the Airblade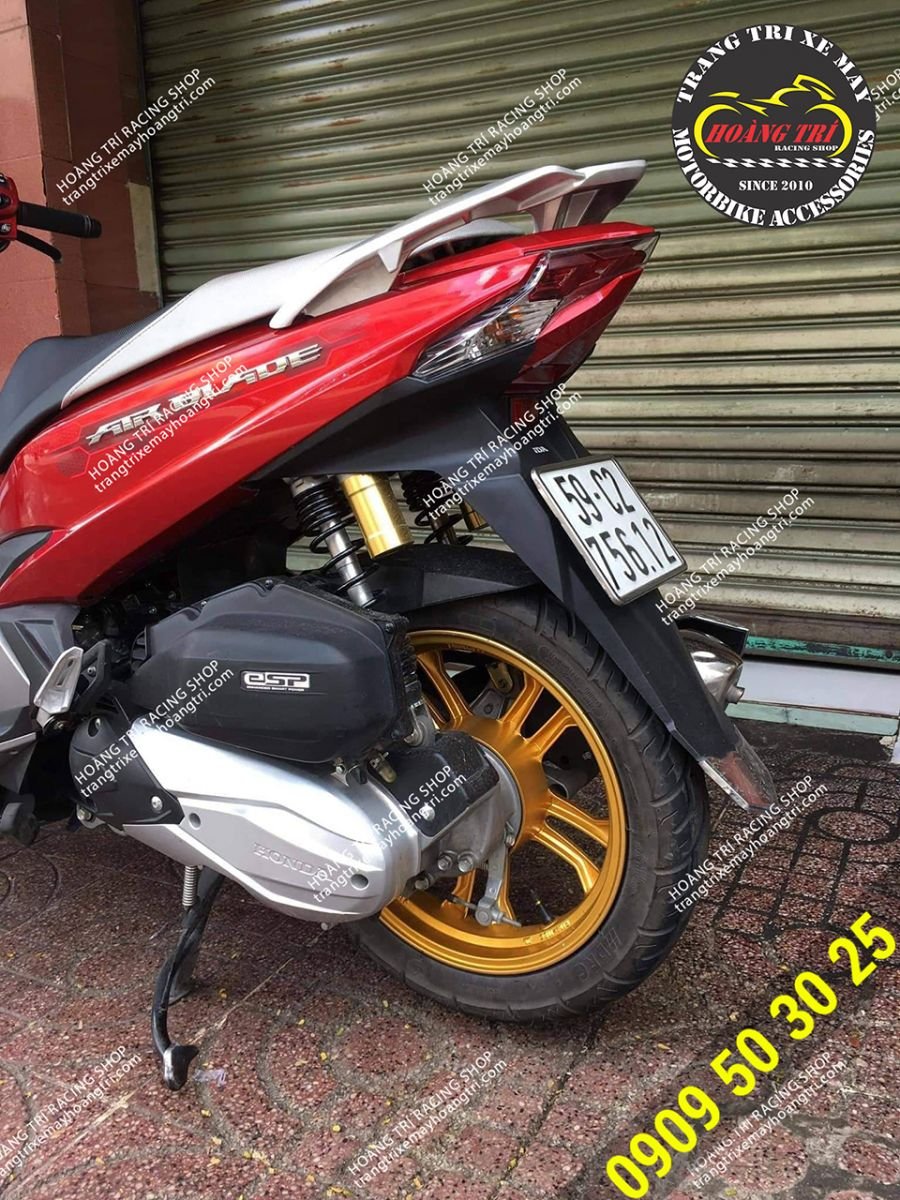 The color of the wheels is outstanding and attractive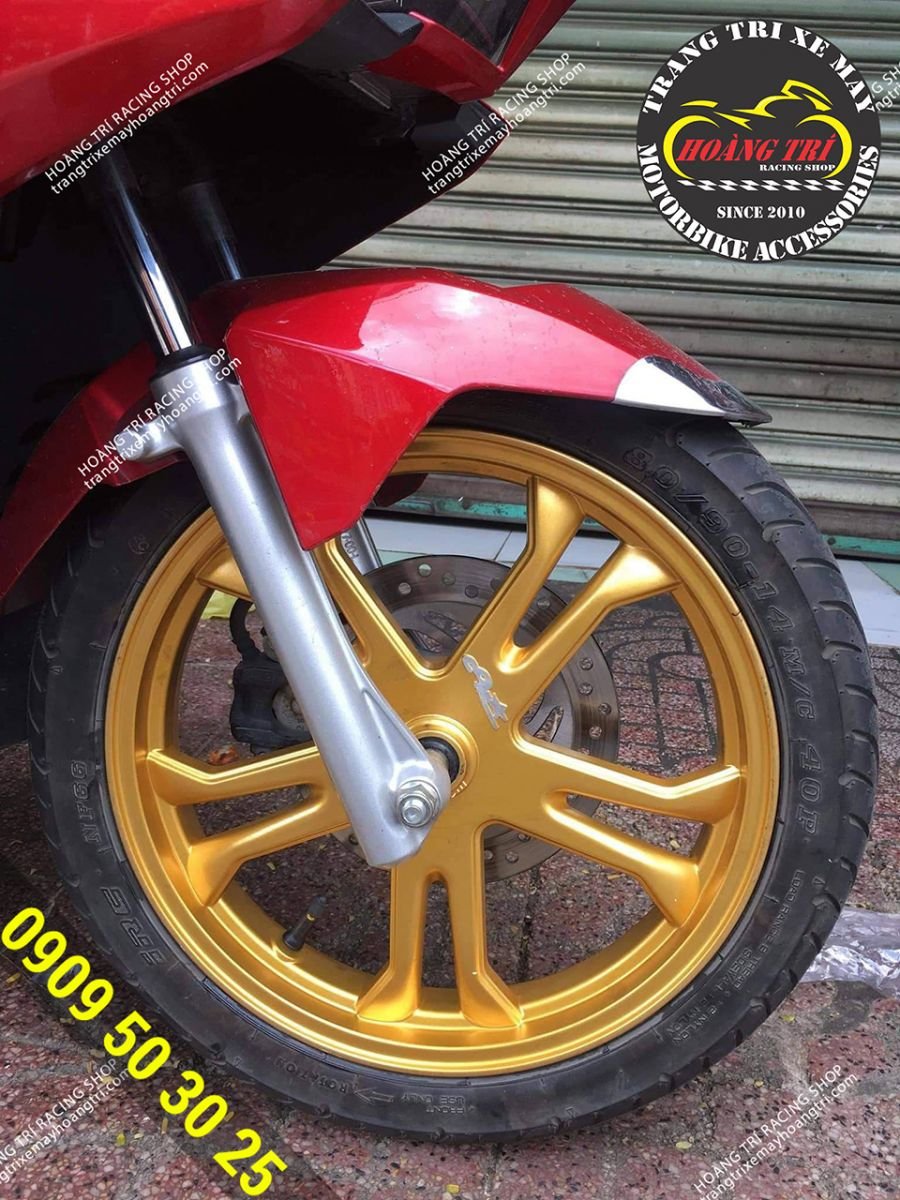 There's a logo on the Comstar wheels and it's flawless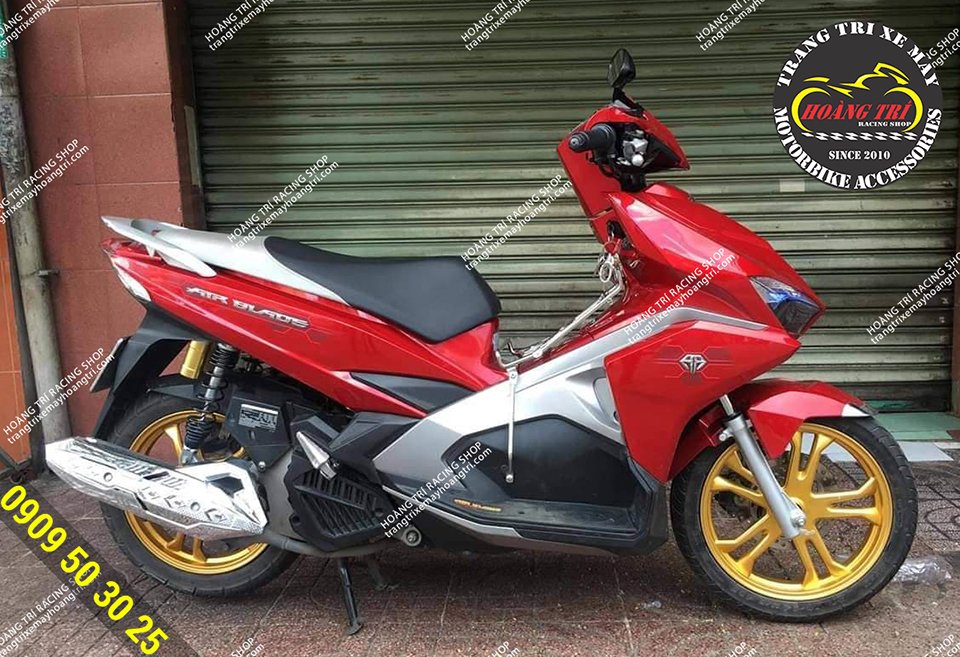 Comstar tray has completed the task of decorating this pet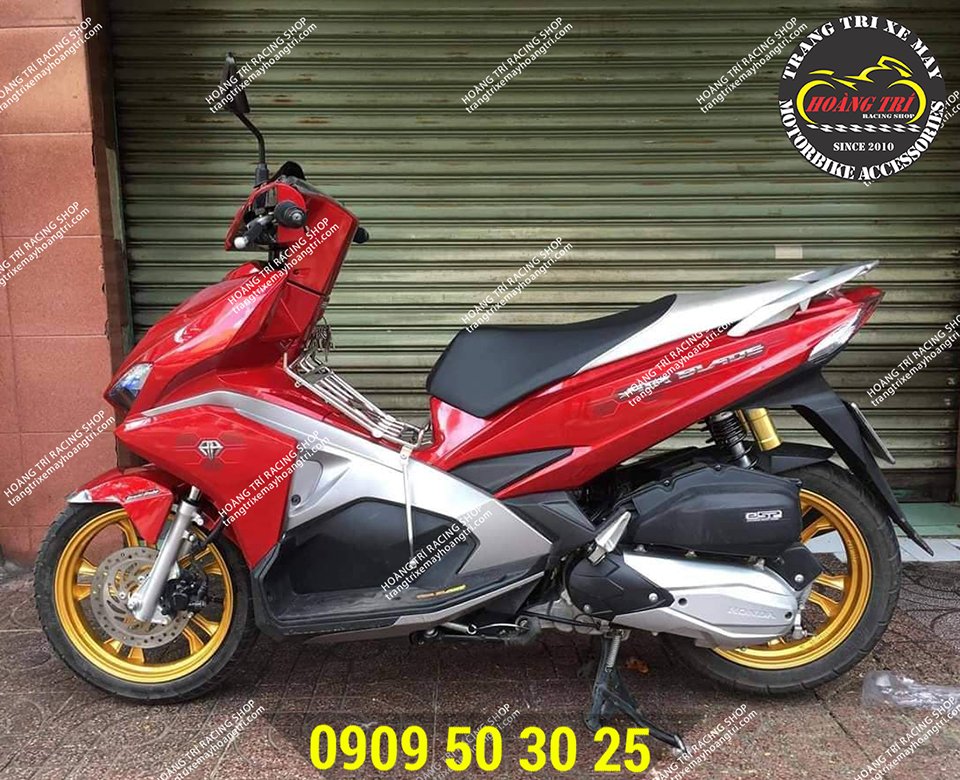 Overview of Airblade after installing Comstar wheels with 5 double trees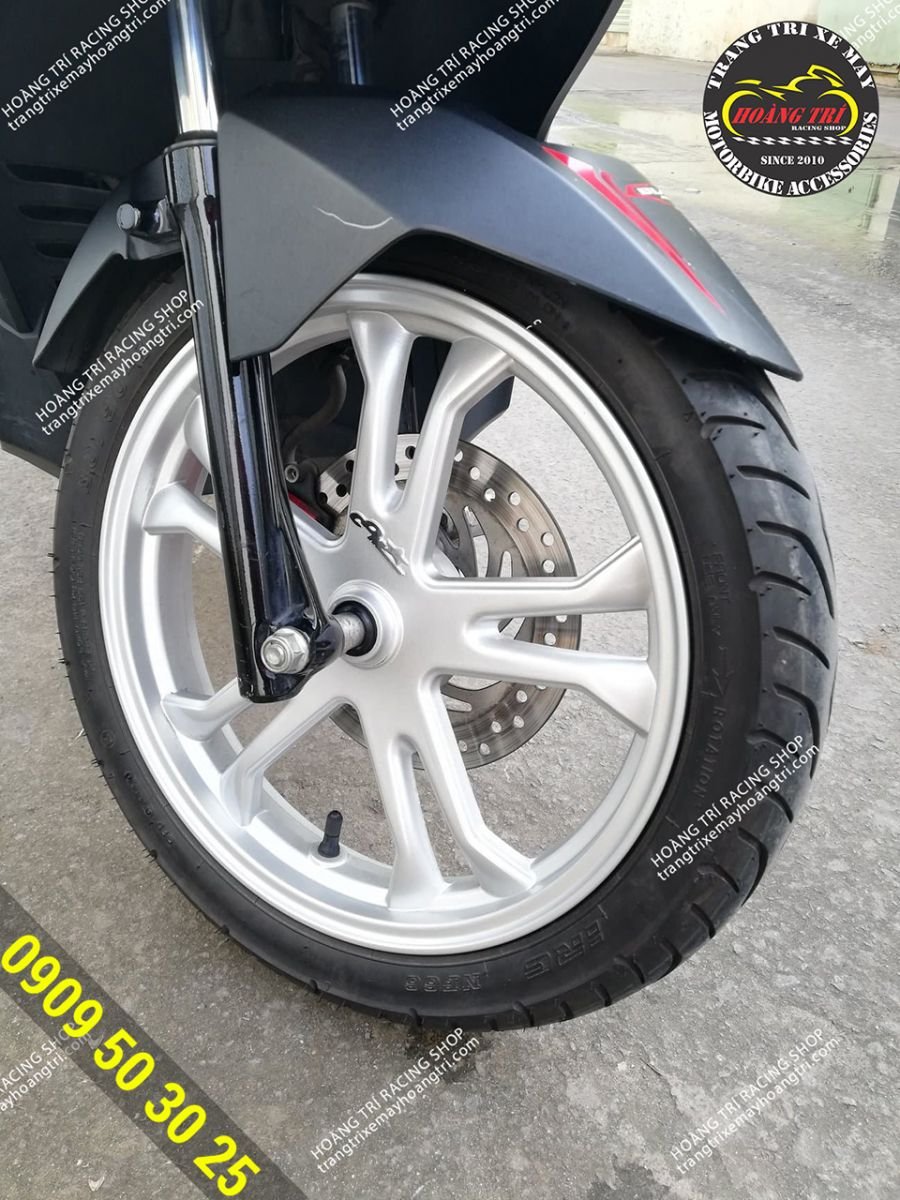 Comstar tray - 5 white pairs with Airblade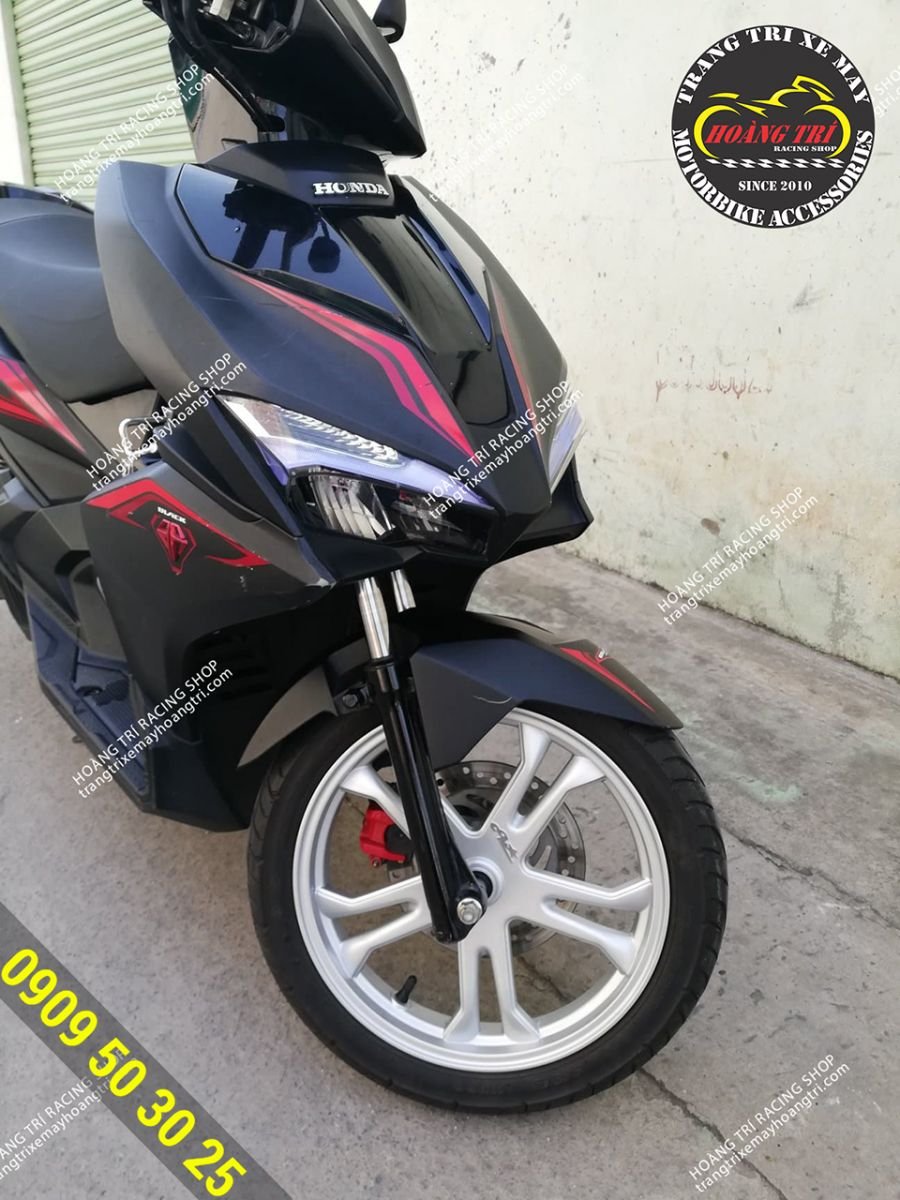 Special delicate colors attract everyone's eyes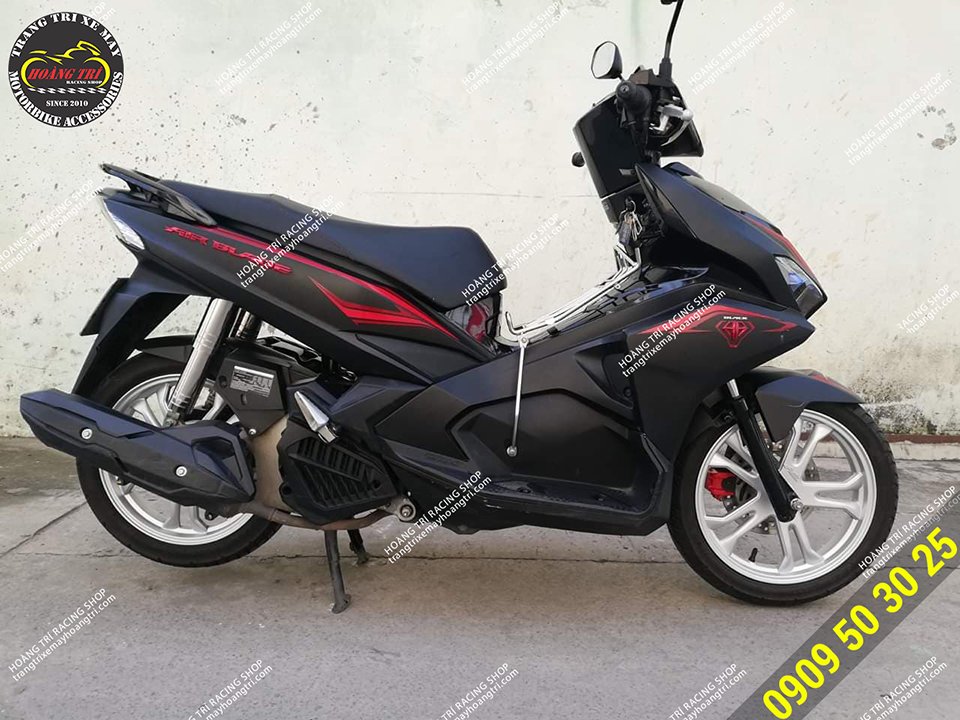 Overview of the latest version of the Airblade car on white Comstar wheels