Genuine Domino right switch shackle, also known as on/off switch shackle because the product has an on/off function. Genuine Domino switch shackle - The right shackle is very suitable for turning on and off the headlights. Or for large displacement vehicles often used to turn off the engine, start the engine quickly. Right for your needs? Choose the right product for your pet right away.
Products usually installed with:  Genuine Domino switch shackle - left shackle
The right Domino switch shackle includes 2 buttons and is often chosen by car owners as the function of turning on and off the lights and starting the car. However, for large displacement vehicles, the upper on/off switch is used as a quick shutdown/starter switch. For genuine Domino right switch shackles, it is usually installed for models with ceiling handlebar design such as: Moto large displacement, Sonic, Raider, PCX, Satria,...
In addition, because the design of the genuine Domino right switch shackle is somewhat compact, customers who install this switch shackle often install a genuine Domino accelerator shackle for their pet to create a beautiful combo. Unique and perfect for your pet.
How to identify genuine Domino right switch shackles and "mix":
- Underneath the product is the logo "Domino - made in Italy". The product "mixed ice" does not have this stamp.
- Products are connected by delicate joints (can see more pictures below for identification)
Customers can find and buy these 2 products at Hoang Tri Shop. Or customers can also order directly at the website as well as the shop's sales channels for support, advice and delivery to your hands. Visit one of the two branches to preview the product.
Address 1: 158 -160 Han Hai Nguyen, Ward 8, District 11, HCMC
Address 2: 586 Pham The Hien, Ward 4, District 8, HCMC
Phone:  0909 4747 13 - 0909 5030 25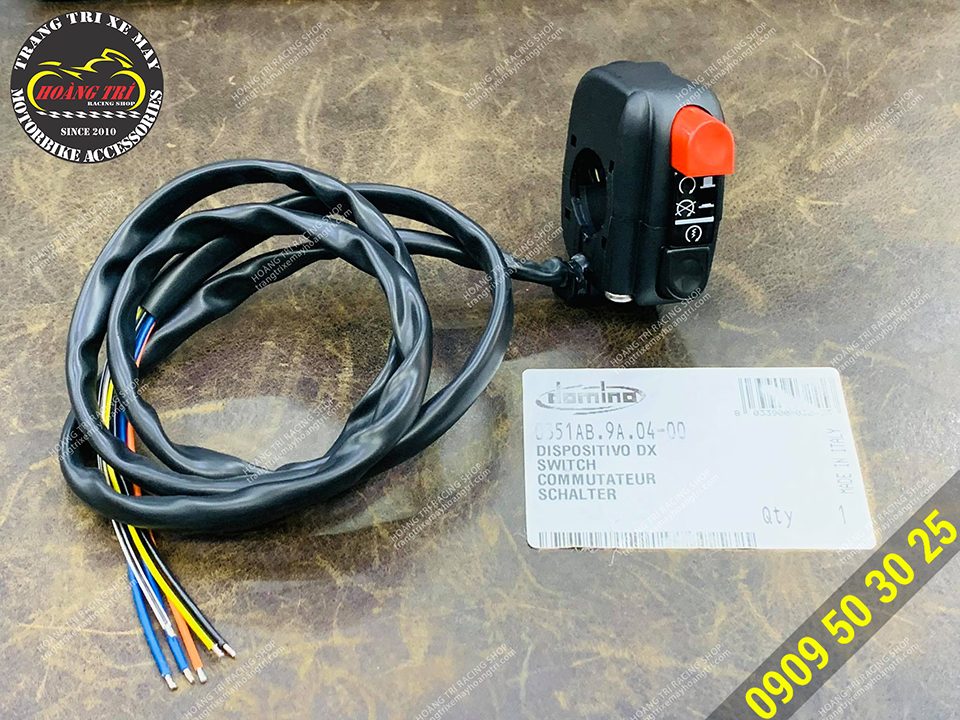 Main character - genuine Domino switch shackle - right shackle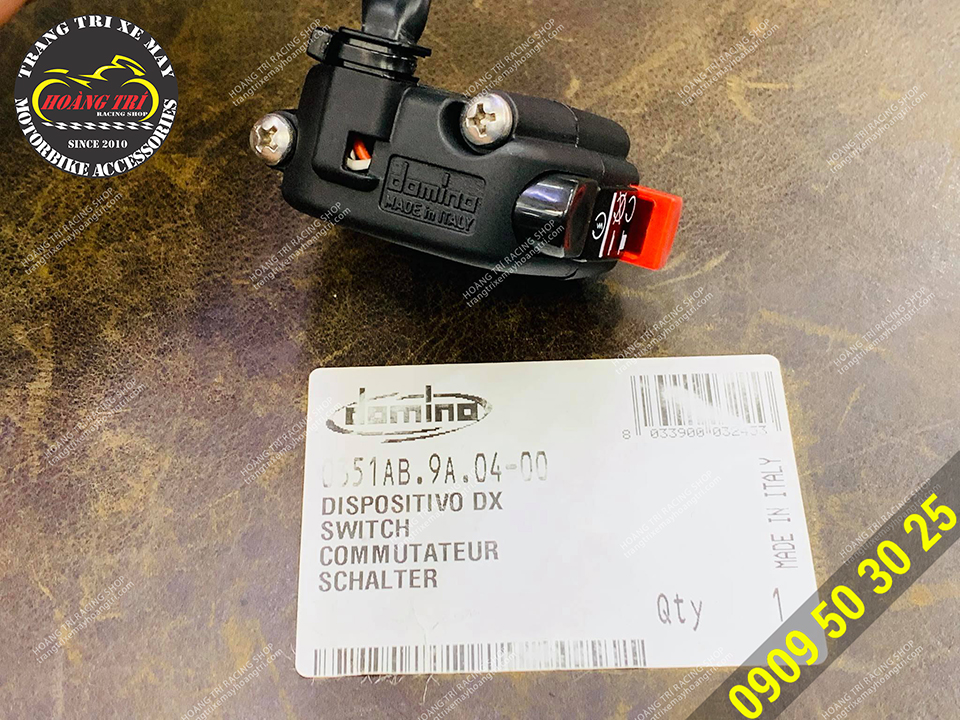 Products made in italia - 100% genuine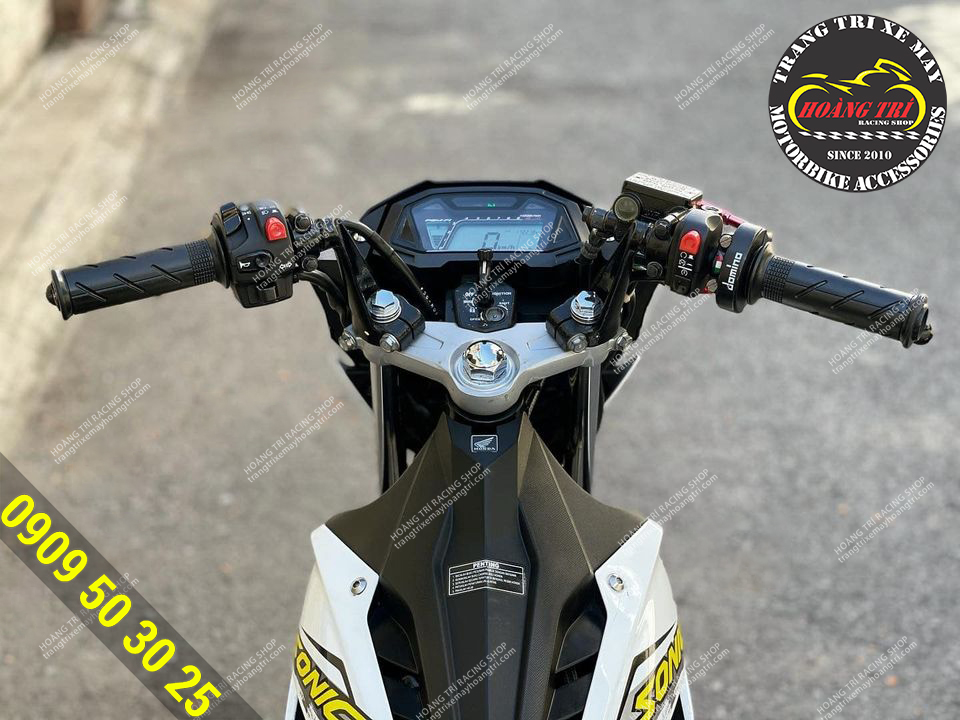 The Sonic installed the left shackle - the genuine Domino right shackle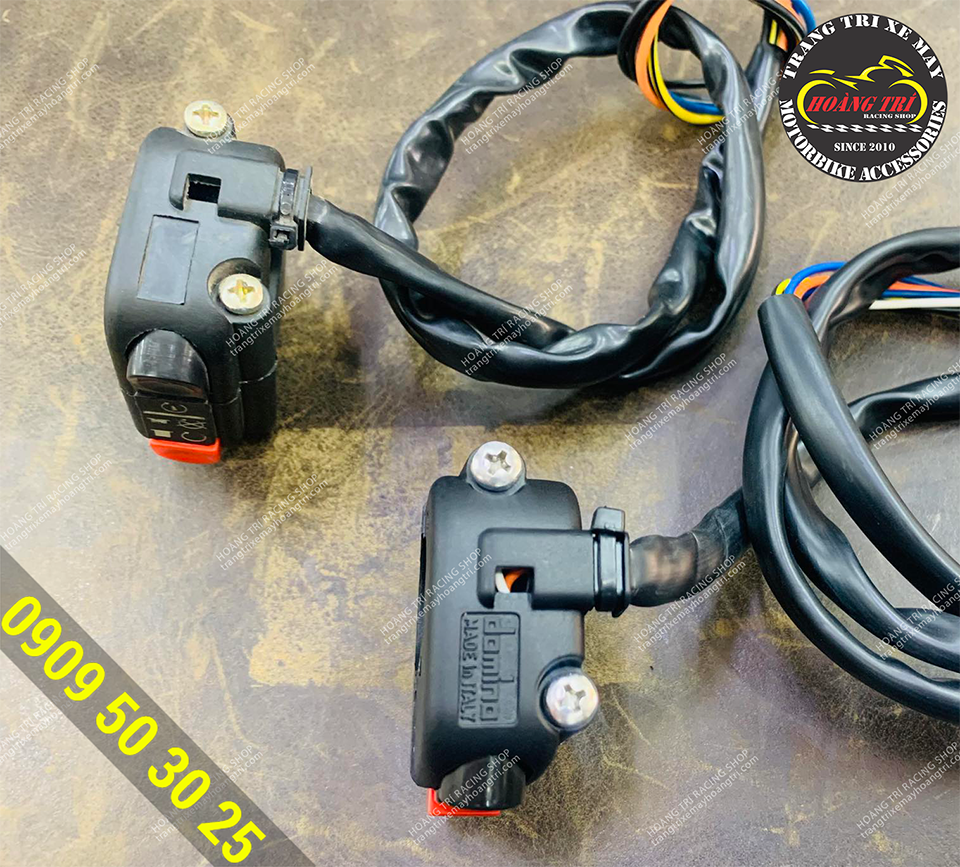 Comparison between genuine products (below) and fake products (above)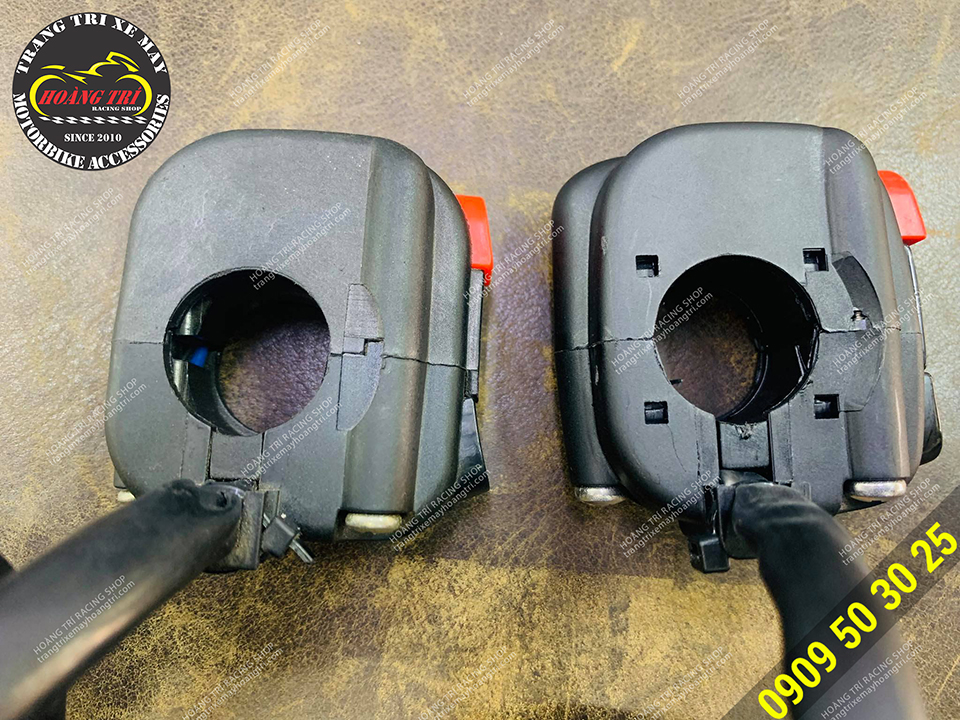 There are 4 holes connecting the accessories together to be genuine (right side)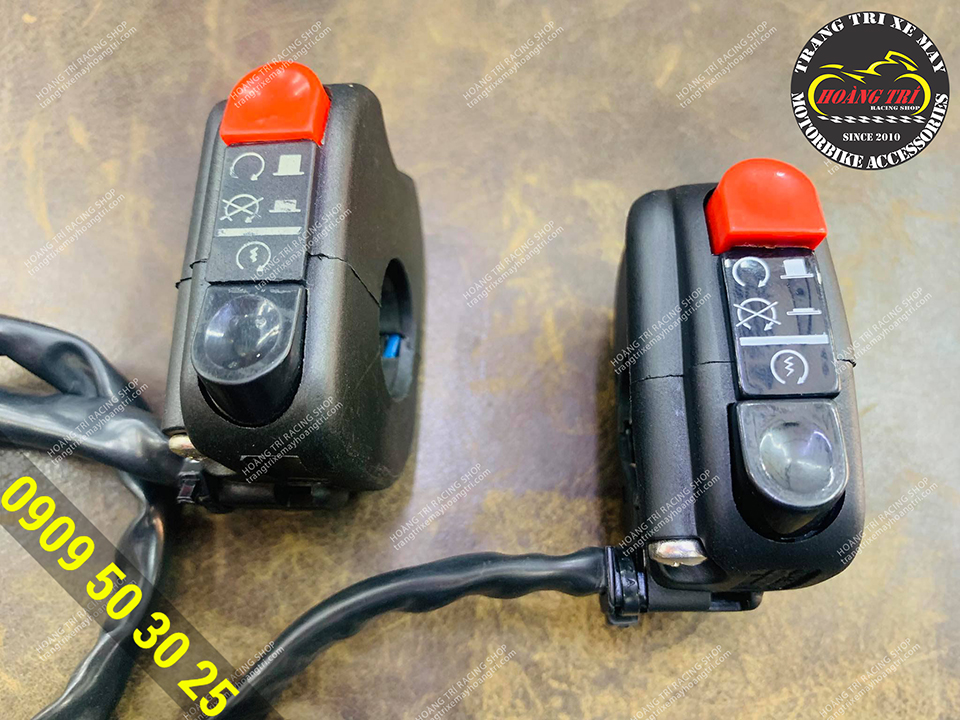 The colors printed on the buttons are clear without fading as genuine (right)
Let's take a look and quickly distinguish genuine and fake products!
(On the right is a genuine Domino product)