Genuine Racing Boy fork mounted Vario - Click Thai has been introduced by Hoang Tri Shop to customers the Racing Boy VS product line (yellow ti and white ti). Today, Hoang Tri Shop continues to bring to customers the fork model with the same design as the Racing Boy VS model. However, with this new fork model, customers can adjust themselves according to their needs. That is the genuine Racing Boy fork line VD ti gold for Vario - Click Thai.
You May Like: Genuine Racing Boy Fork VS Vario Gold Tie - Click Thai
Differences between Racing Boy VD and Racing Boy VS forks (golden ti):
The first thing customers can see is the price of the product. The Racing Boy VD gold ti fork has a slightly higher price than the Racing Boy VS gold ti fork . Why is it higher when at a glance you can see that the two products are exactly the same.
- The next easy difference is in the oil tank position of the product. For the Racing Boy VD fork line , you will see a knob at the position of the oil tank. With this knob, customers can customize the oil tank according to their own needs. Therefore, the Racing Boy VD fork line has a better design than the Racing Boy VS fork line.
- In addition, customers can also adjust the springs for both versions (Racing Boy VS, Racing Boy VD are available).
When to choose Racing Boy VD forks:
Hoang Tri Shop also has an analysis at the Racing Boy VS gold fork product , customers can refer to more details at the "maybe you like" product above. However, with the Racing Boy VS fork, you don't need to adjust rebounds or anything when you buy the product - everything is adjusted fully automatically. For the Racing Boy VD fork line for customers with specific needs, it is necessary to adjust to match the load as well as the shock of the fork, which can be equipped with the Racing Boy VD model with Vario gold ti - Click this Thai .
The product comes with a 6-month warranty for peace of mind.
Racing Boy VS, Racing Boy VD fork models with Vario - Click Thai are all available at Hoang Tri Shop. In addition, the shop also has many other brands that invite customers to visit one of the two branches to visit and experience the products.
Address 1: 158 -160 Han Hai Nguyen, Ward 8, District 11, HCMC
Address 2: 586 Pham The Hien, Ward 4, District 8, HCMC
Phone:  0909 4747 13 - 0909 5030 25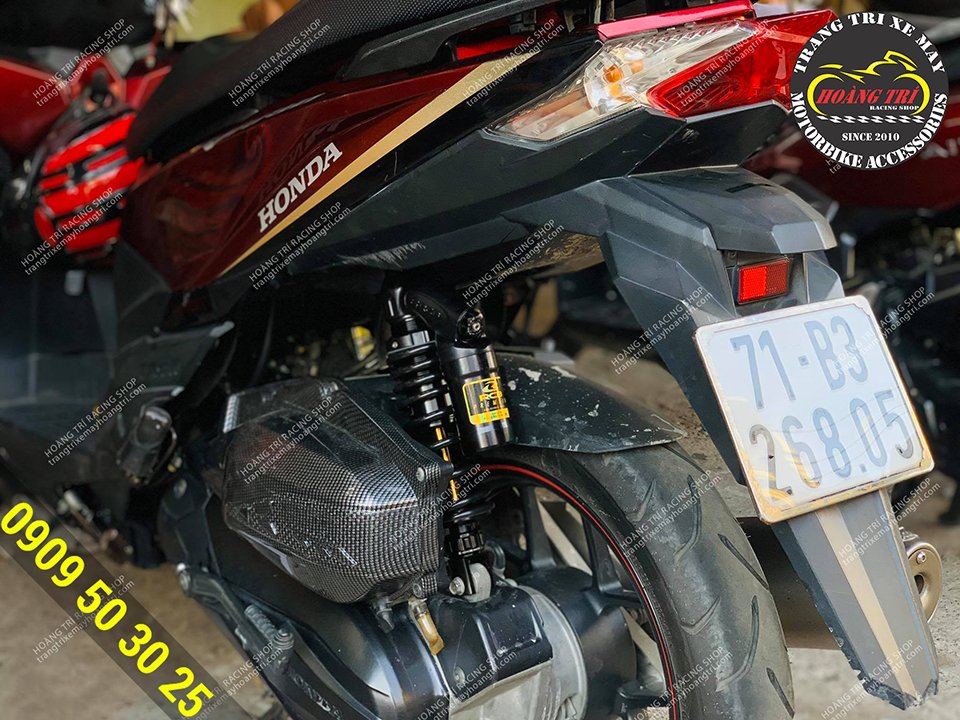 Racing Boy VD gold fork with luxurious design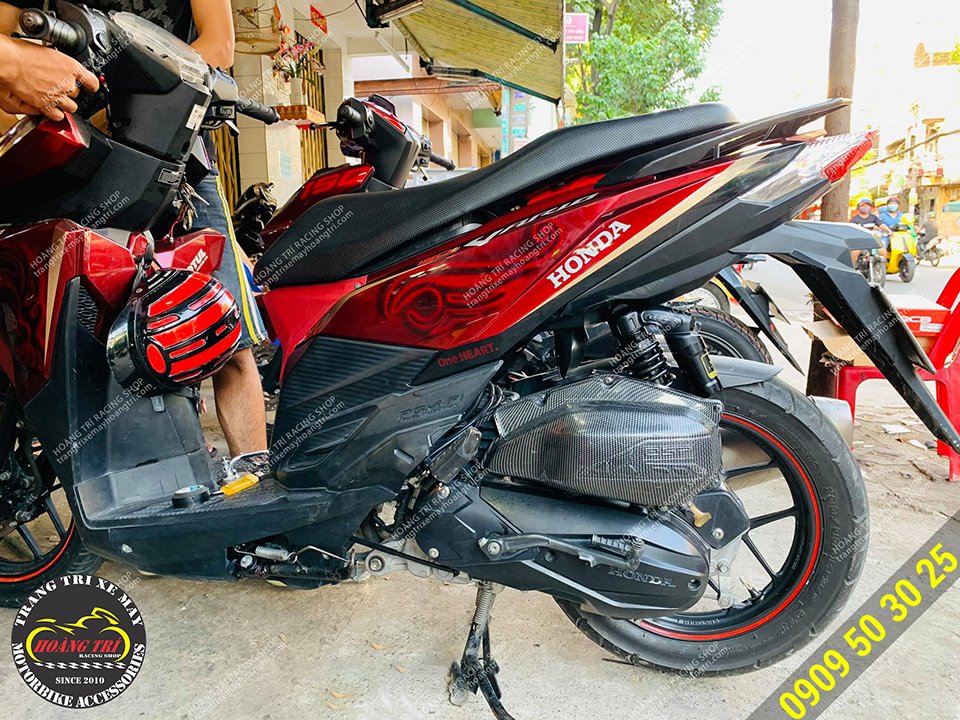 The product has been equipped for Vario 2018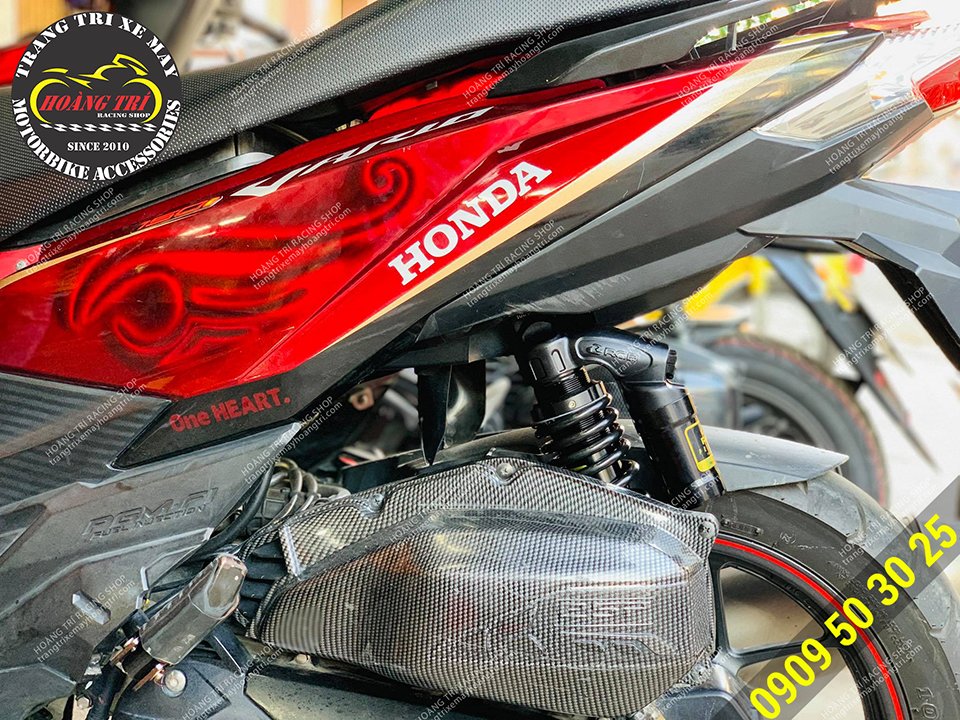 Racing Boy brand embossed fork above the oil tank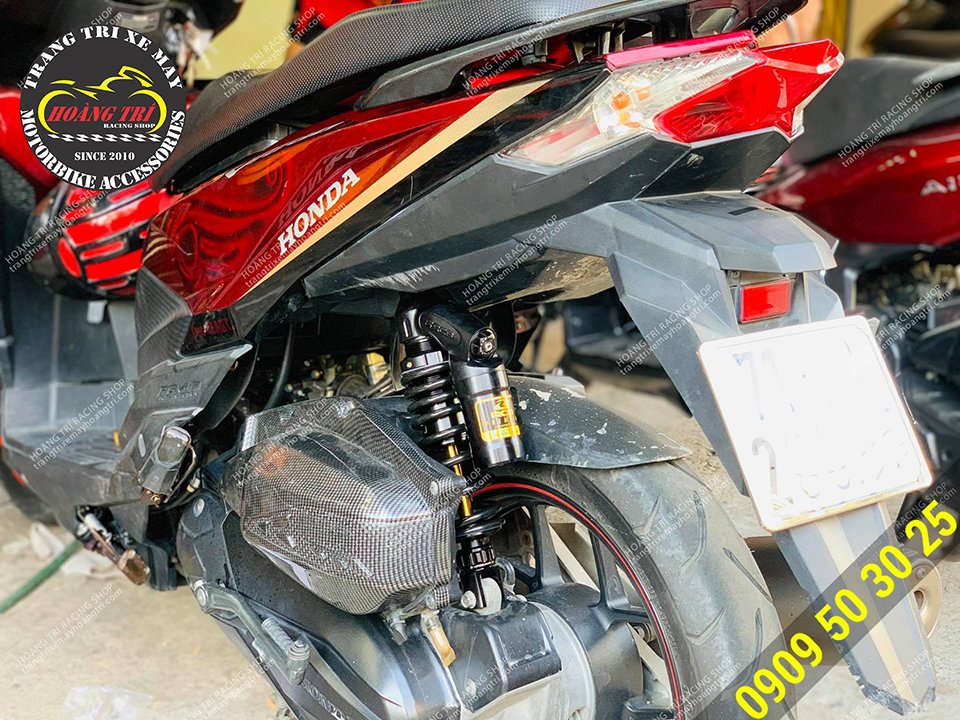 Premium rated fork for your pet