Have you heard of the Z fork? Z is an abbreviation often used by Vespa bike riders to understand that it is the legendary, classy and luxurious Zelioni fork line. With the optimization of force and maximum shock absorption, the car owner will experience the smoothness and comfort that the Z series of forks create. In addition, aesthetic design is also a great advantage that no brother can resist. Check out the Zelioni fork line for your Vespa Sprint, Vespa Primavera today!
You May Like:  Solid CNC Aluminum Wheels for Vespa Sprint, Primavera
Maybe you need to know about Zelioni brand:
Zelioni  is known as a manufacturer of high-end vespa toys with many different product lines including: disc brakes, handbrake, wheels, accessories and Vespa forks. In addition, this is a high-end product line, so the price of this accessory line is somewhat higher, better quality than other product lines of the same type with other manufacturers. Above all, this is a product line that installs standard zin for Vespa cars without having to make porridge again.
Genuine Zelioni front fork:
Genuine Zelioni front fork is carefully designed to better match the design and style of Vespa Sprint, Primavera. In addition, the Vespa line is known as an extremely annoying car in terms of designs, so few manufacturers of vehicle accessories for this model and Zelioni are specialized lines for Vespa, so the Zelioni front fork is installed with standard zin, standard Design, standard style for this pet car.
Genuine Zelioni front fork is designed with the main black tone and yellow color as a separate highlight to help the car shine as bright as possible. In addition, the Z Logo is also printed on the oil tank with 2 colors of gold and white to look luxurious and classy. The design is somewhat different from the motorcycle oil tank forks that you know before. Let's take a look at the pictures as well as the products that have been installed on the car to appreciate somewhat the class with this Zelioni toy line!
Address 1: 158 -160 Han Hai Nguyen, Ward 8, District 11, HCMC
Address 2: 586 Pham The Hien, Ward 4, District 8, HCMC
Phone:  0909 4747 13 - 0909 5030 25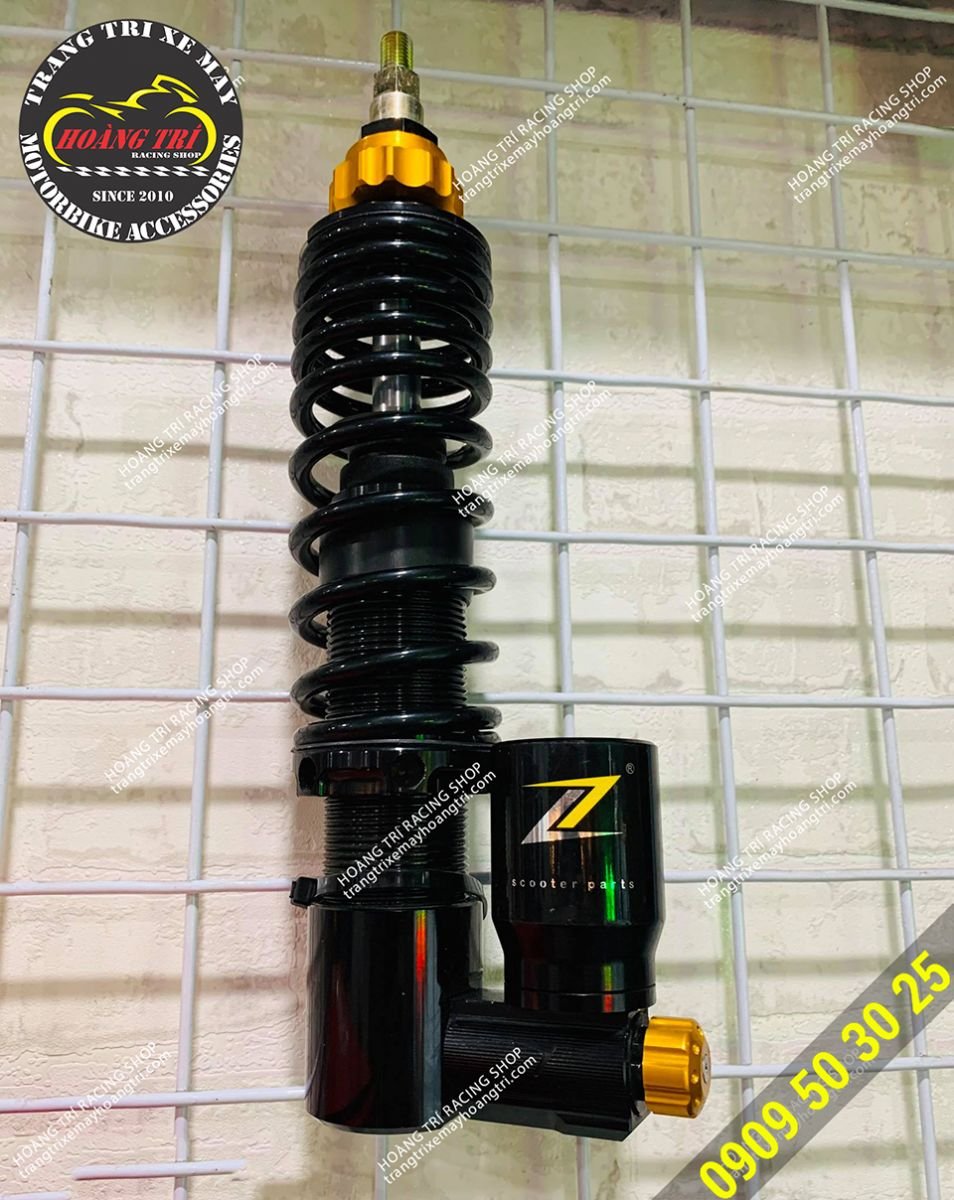 Genuine Zelioni front fork for Vespa Sprint, Vespa Primavera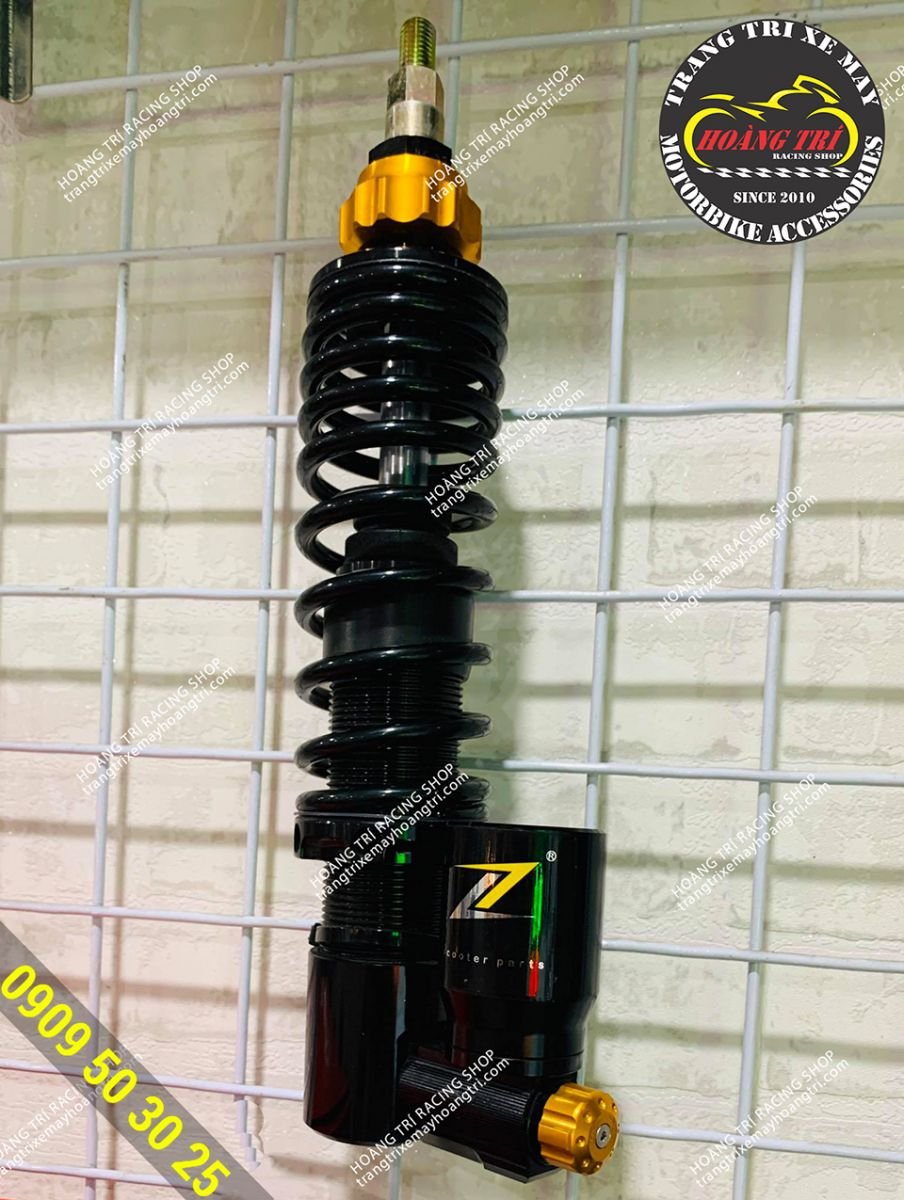 With 2 tones of black and yellow enough to make your car stand out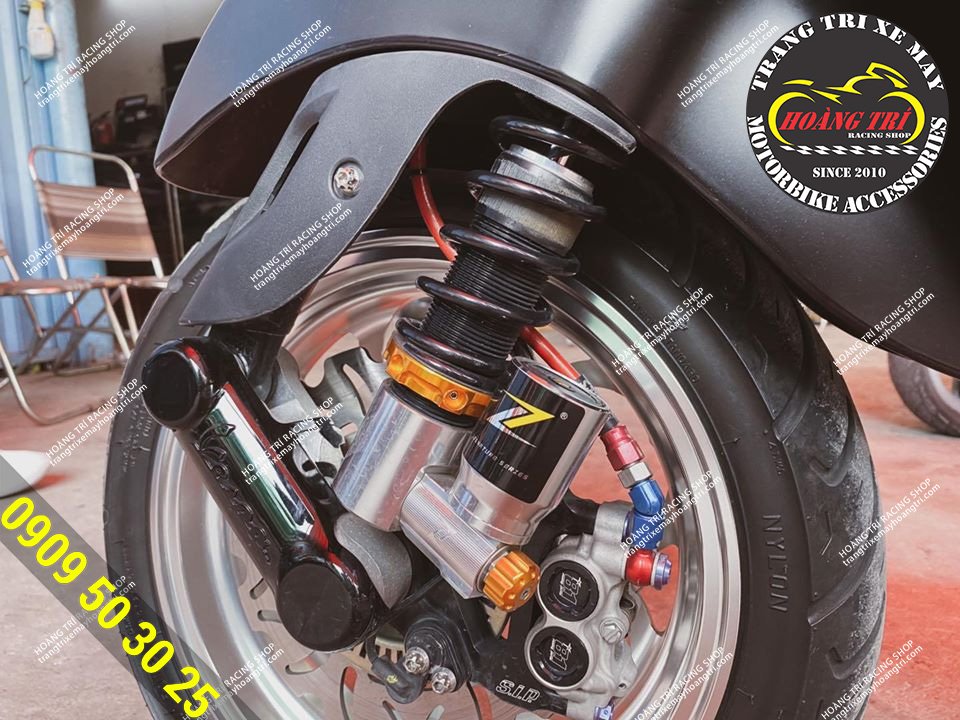 Genuine Zelioni front fork after mounting on the car