Exciter 155 is similar for other clutches. There is no focus on the trunk of the car and it can be said that there is no trunk. The solution to help you have storage space when owning the Exciter 155 is to equip a middle box for your pet. The Givi G12N middle box is an effective replacement for the Exciter 155 trunk. Refer to the details below to equip your pet right away!
Favorite product:  Exciter 155 multi-function bag that can be fitted with a storage box
The Givi G12N middle box attaches the Exciter 155 as a savior to help you have more space to effectively replace the trunk. Genuine Givi G12N middle bin with a capacity of 12 liters, not too small for a middle bin that is enough to handle the needs. In addition, with the Givi G12N middle tank , customers can rest assured that after installation, they do not need to touch the saddle and can open the trunk to fill up the gas tank normally. Full set of genuine Givi G12N middle box with Exciter 155 including: Givi G12N box, crate installation .
To be more optimal in replacing the trunk of the Exciter 155 , customers can attach a hanger to the Givi G12N box so that they can hang items when needed. Depending on the different hangers, the costs incurred will vary. Customers can consult with a consultant to know more about product details.
Note, for customers who have equipped the baga before the Exciter 155 will have to be removed and cannot be used. And if you want to find the middle baga product, you can refer to: Baga Exciter 155 with beautiful and outstanding carbon diamond paint .
All Givi products present at Hoang Tri Racing Shop are committed to 100% genuine and Hoang Tri Shop is the leading distributor of Givi in ​​Vietnam. In addition to the genuine Givi box, the shop also has many genuine Givi backpacking accessories for backpackers. Those who love Givi brand can immediately visit Hoang Tri Shop to visit and buy accessories at 1 of 2 branches.
Address 1: 158 -160 Han Hai Nguyen, Ward 8, District 11, HCMC
Address 2: 586 Pham The Hien, Ward 4, District 8, HCMC
Phone:  0909 4747 13 - 0909 5030 25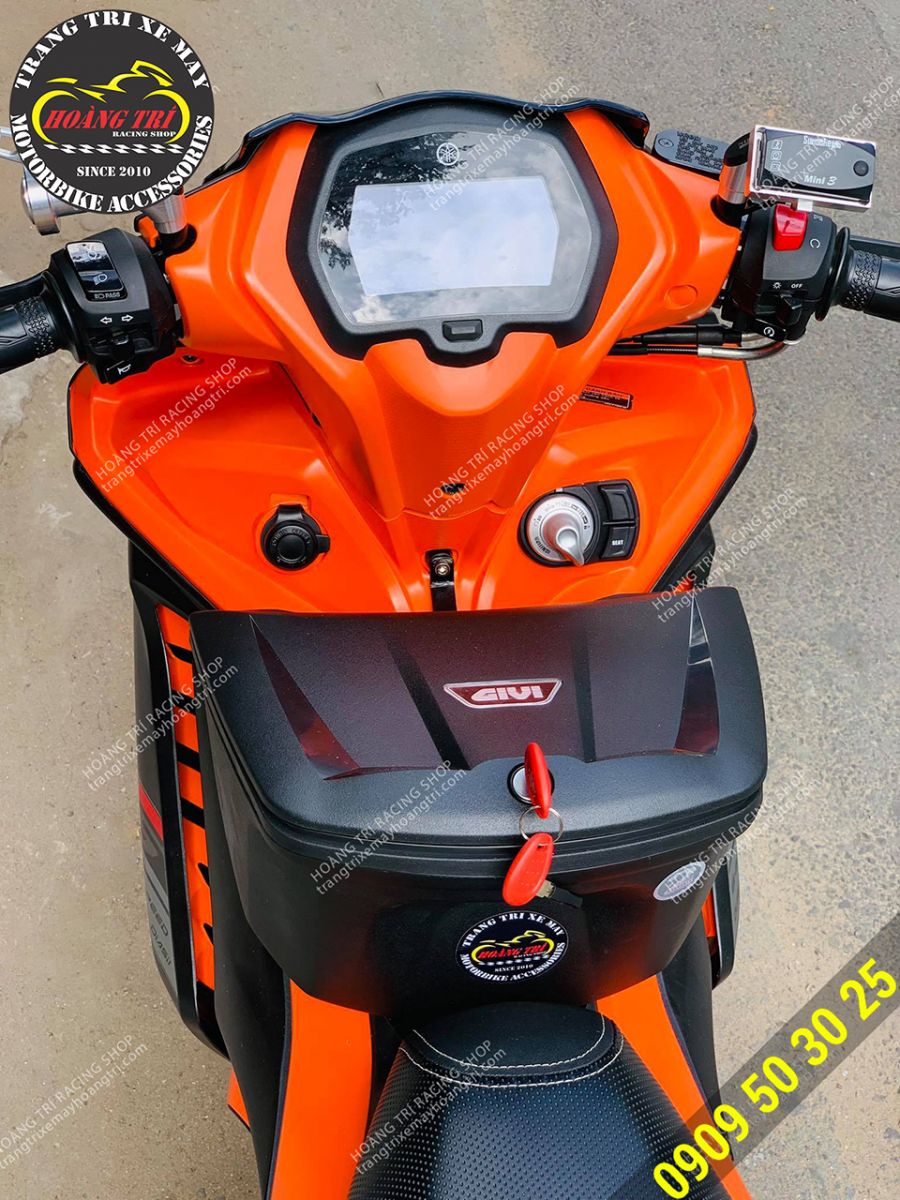 Givi G12N crate equipped on Exciter 155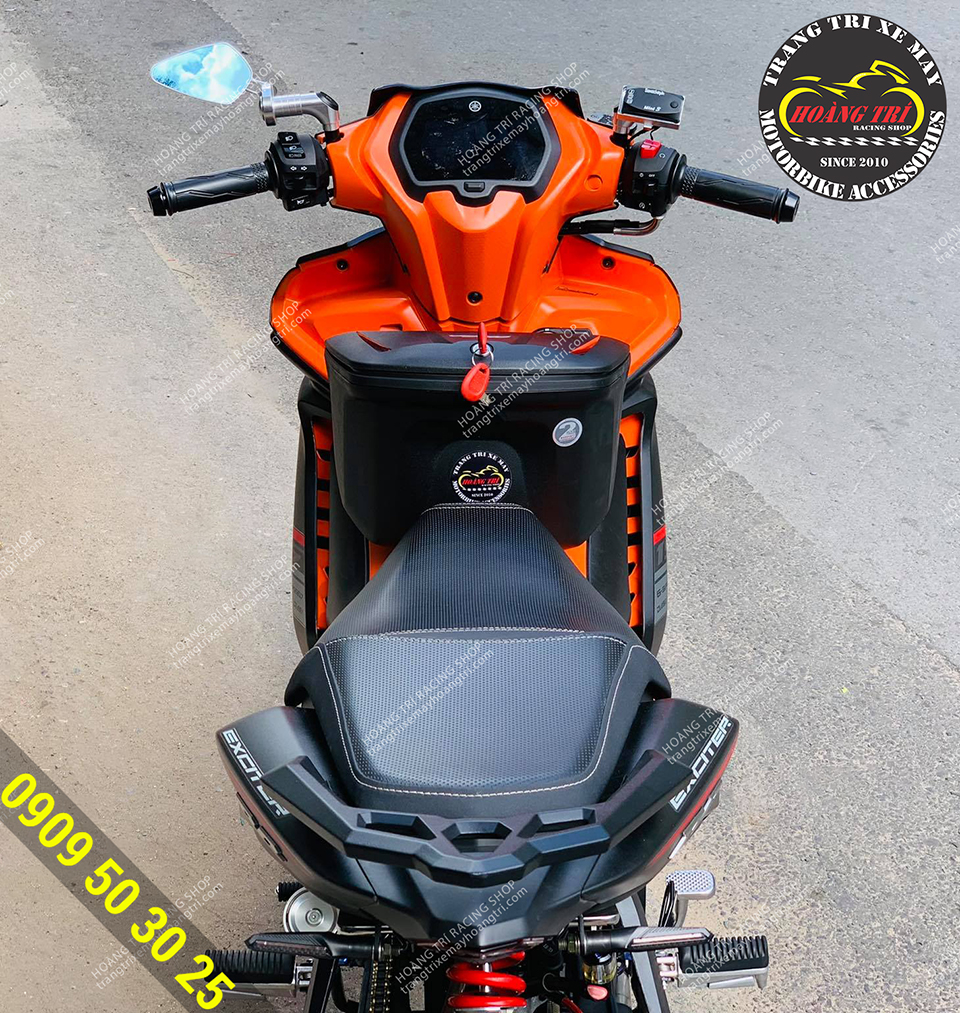 100% genuine Givi brand products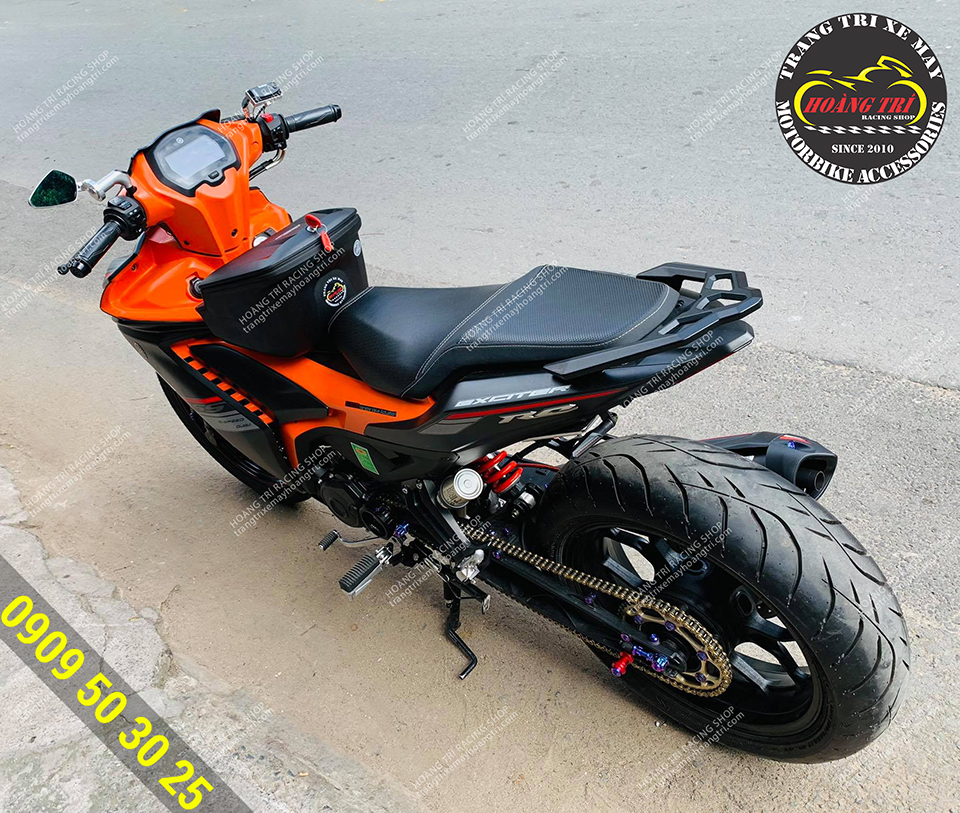 The tank does not touch the saddle - opening the saddle is completely normal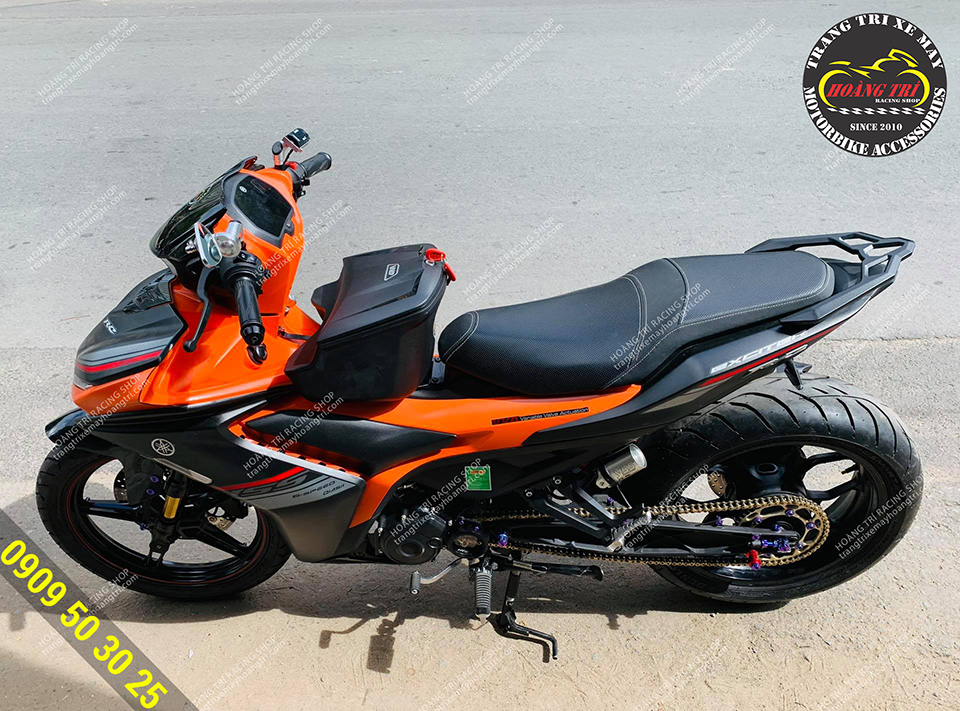 Fits the car's style without causing loss of aesthetics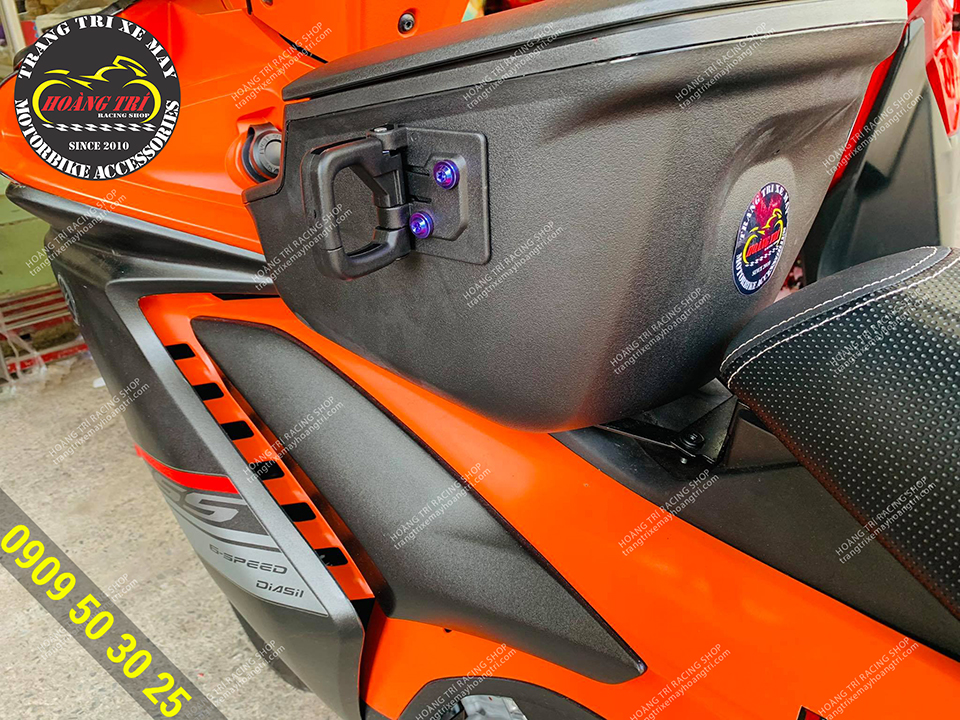 Can be equipped with 2 side hangers to be able to hang more items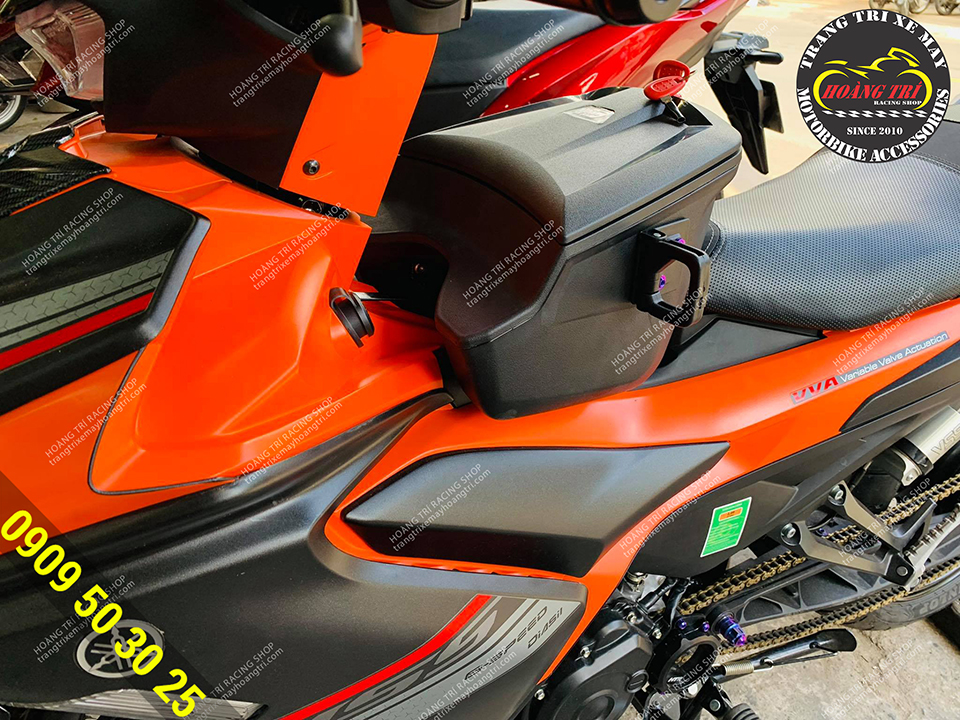 Hangers can be folded in and out when needed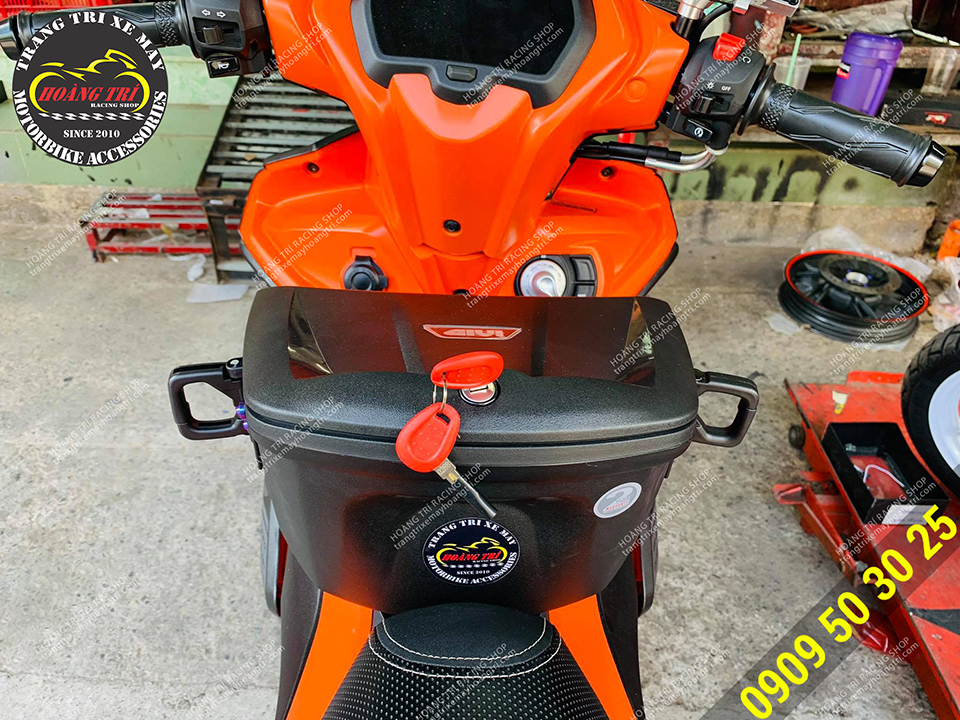 The customer equips 2 more hangers on both sides.
The product price does not include 2 hangers as well as mounting screws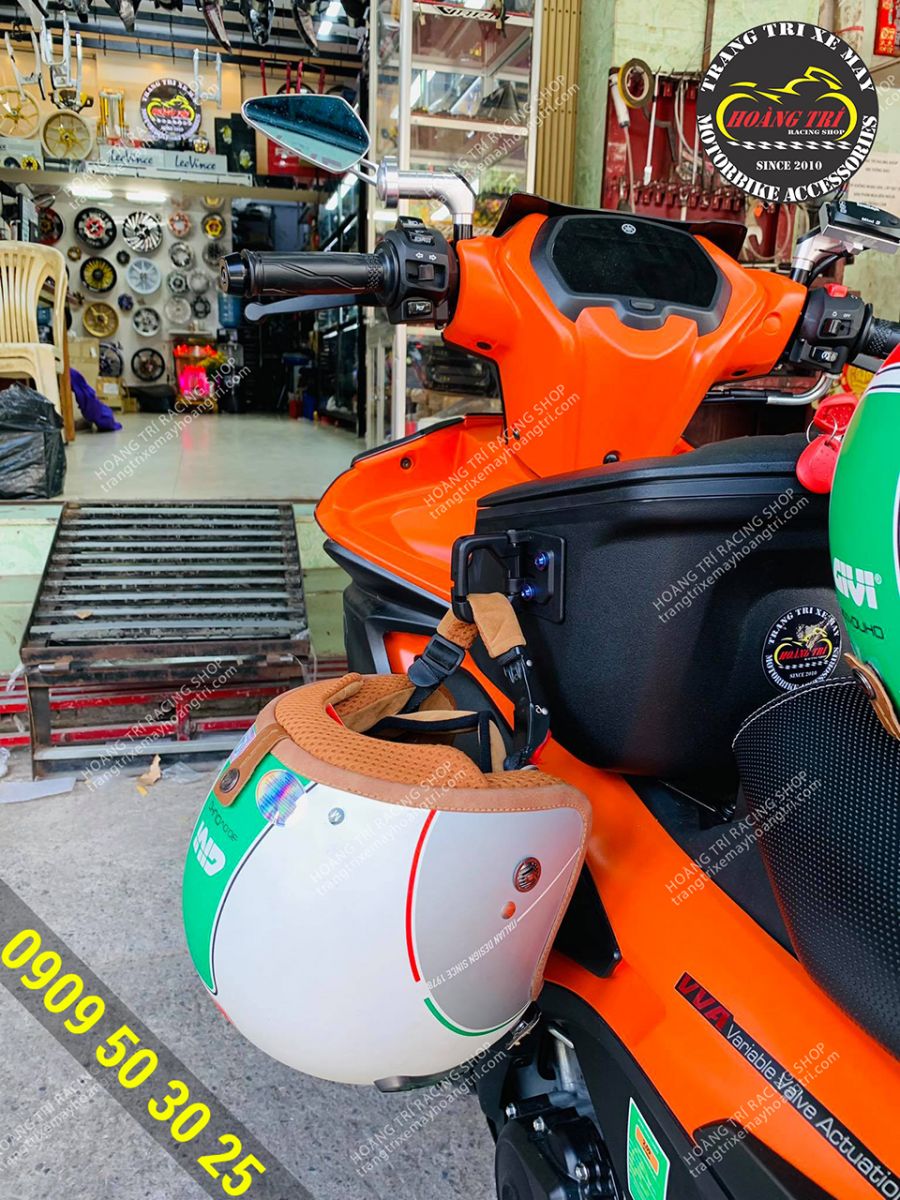 Can bear good force, can hang 1 full face hat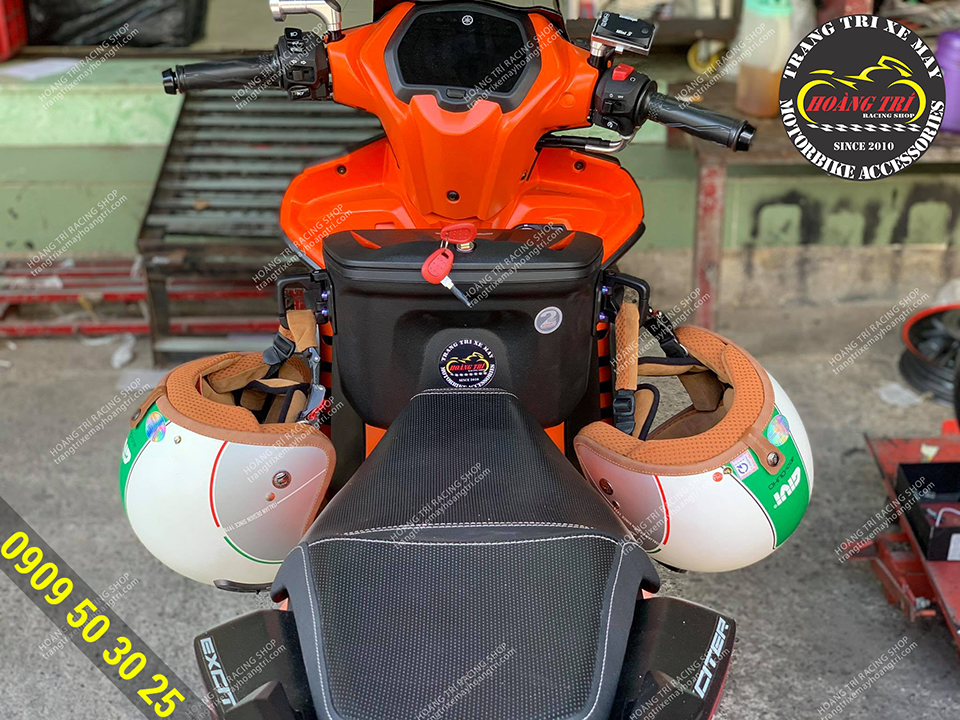 Genuine Givi Box Model G12N on Exciter 155