Gluing motorbikes is the first service that new car buyers aim for. The new SH Mode 2020 that just hit the shelves on July 26 is no exception. SH Mode 2020 car glue helps to make the car use time longer. Rather, it helps to reduce the risk of the car's coat being scratched when sharp objects collide while moving the vehicle. Consult and go to Hoang Tri Shop to glue the SH Mode 2020 car right away and always!
Maybe you want to read more:  SH Mode 2020 has changed with a completely new design
Car glue service is probably too familiar to customers who want to protect the car's frame. With glue material imported directly from abroad, the thickness of the glue is thick and resistant to light collisions that occur when moving the car. Therefore, many customers choose immediately and always provide SH Mode 2020 car glue service as soon as they have just bought a car from the company. With a relatively low cost, affordable, but the utility that the service brings is too great compared to scratching and repainting the car.
Usually, the best way to protect the zin paint is to use a car glue service when buying a car to protect the car from scratches. If you do not have time to glue the car SH Mode 2020 as quickly as possible because the longer you leave it on, the more scratches will be and the result will be that the car glue now has no more protective effect because the car has been damaged. lots of scratches. In addition, at Hoang Tri Racing Shop, there is a long-term after-sales service with SH Mode car gluing service: 24-month warranty . As for the warranty, your car, if the glue is peeled off due to a technical error, will be re-glued and completely free of charge.
What are you waiting for, hurry up and buy a car right away at Hoang Tri Shop to apply SH Mode car glue - protect your car from harmful agents that affect the car's paint color. Every 1-2 years after gluing the car, you can remove the new sticker to make your car look shiny and smooth like it was just bought at the company. Come to one of the two branches of Hoang Tri Shop for advice and apply SH Mode car glue .
Address 1: 158 -160 Han Hai Nguyen, Ward 8, District 11, HCMC
Address 2: 586 Pham The Hien, Ward 4, District 8, HCMC
Phone:  0909 4747 13 - 0909 5030 25
Note: The above prices only apply to glossy glue materials. Sanding please contact for more details. In addition, there will be an additional glue removal fee if your car has been previously glued.
Glue the first Sh Mode 2020 car at Hoang Tri Shop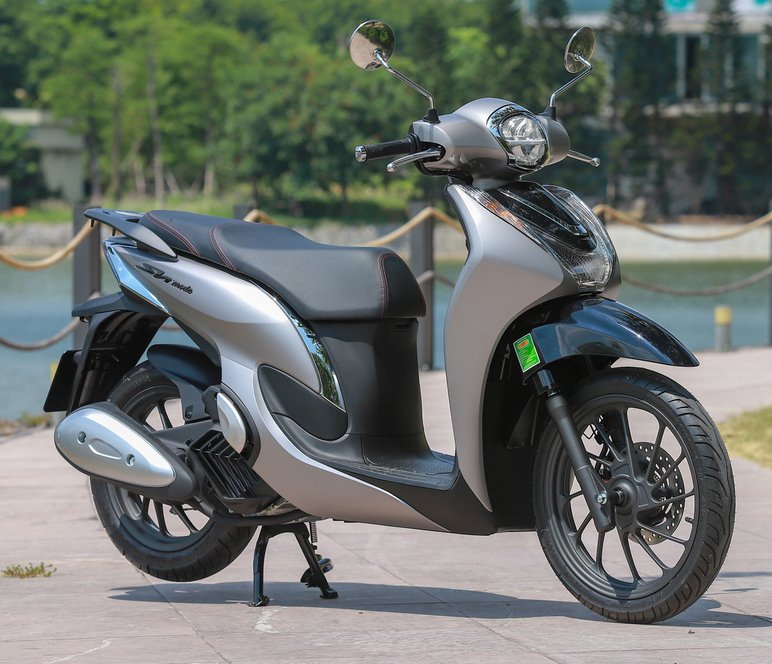 Glue the car SH Mode 2020 so that your car is always fresh