How to make your ADV 150 even more Sporty? Are there any unique ADV 150 car decoration accessories? Accessories for H2C license plate mount with ADV 150 genuine Thailand will help you answer the above 2 questions and make your pet car unique and more attractive with this genuine H2C accessory. Check out the information below!
The H2C brand is known for its high-class and luxurious product lines. The ADV 150 series has not been around for a long time, but this motorcycle decoration manufacturer has favored a series of H2C products with ADV 150 attached . H2C license plate for ADV 150 genuine Thai car is one of them! The reasons below are what convince you to buy this ADV 150 car decoration accessory :
- Unleash your own personality: Anyone wants their car to look unique and bring their own style (seeing it to know it's their car). By equipping the H2C license plate plate with the ADV 150, you will become unique by cutting the rear end of the car and replacing it with the ADV 150 license plate plate to make the rear of the car look neater and more beautiful. In addition, the license plate patch you can completely install the turn signals on both sides of the license plate - still ensuring your safety.
- Decorate car ADV 150: Create your own, unique and personal style. More specifically, the decoration of the ADV 150 is more beautiful and attracts everyone's eyes.
If you are in need of a product to make your car unique, sporty and neater. There's nothing like customizing your car with an ADV 150-pattern H2C car decoration accessory . You will surely love this new accessory. Come and experience the product right away at 1 of 2 branches of Hoang Tri Racing Shop.
Address 1: 158 -160 Han Hai Nguyen, Ward 8, District 11, HCMC
Address 2: 586 Pham The Hien, Ward 4, District 8, HCMC
Phone:  0909 4747 13 - 0909 5030 25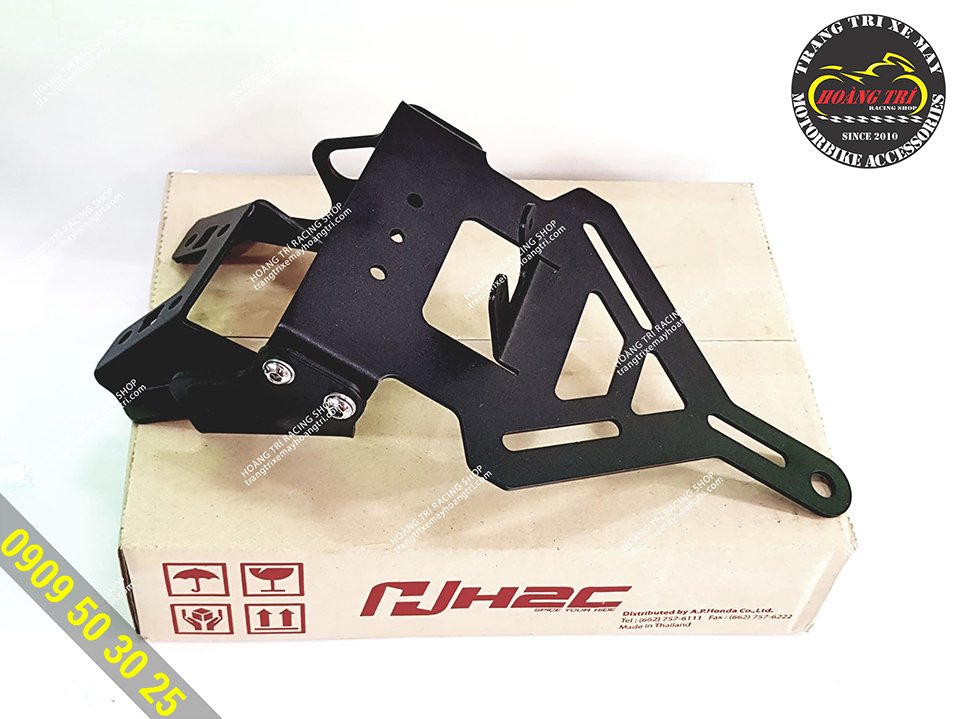 Close-up of the details of the H2C license plate with ADV 150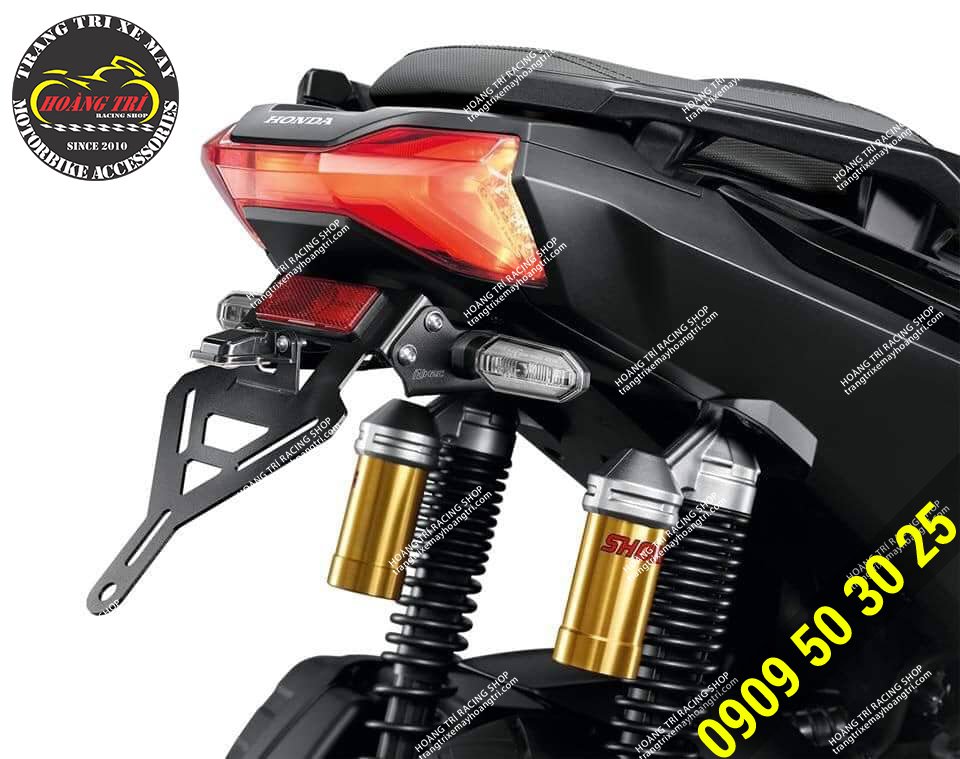 The product after being installed on the car - can be attached to the turn signal light normally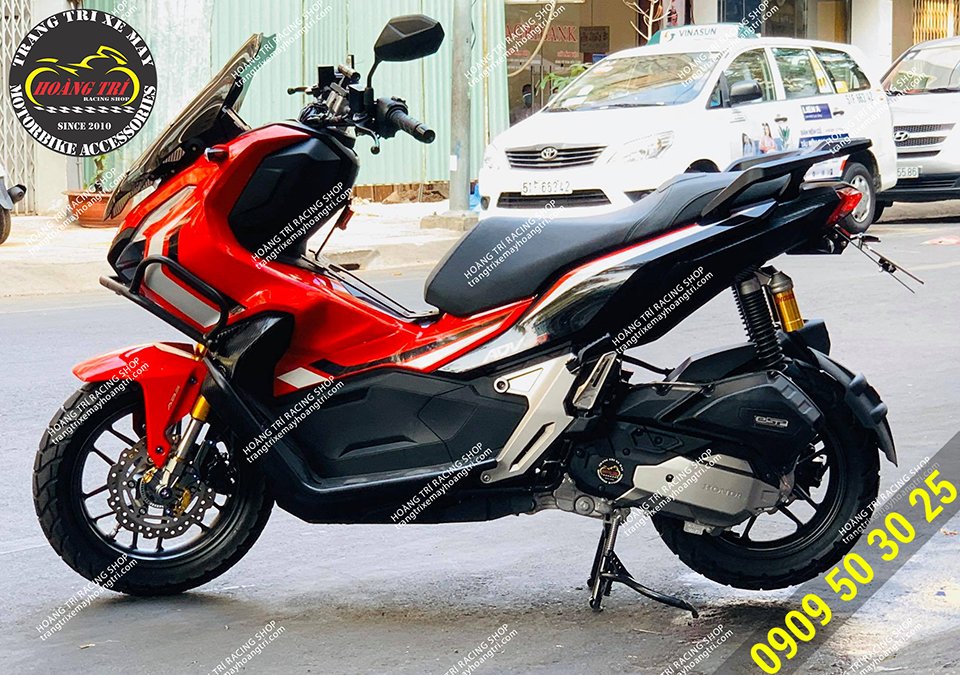 One more ADV 150 with Thai genuine H2C license plate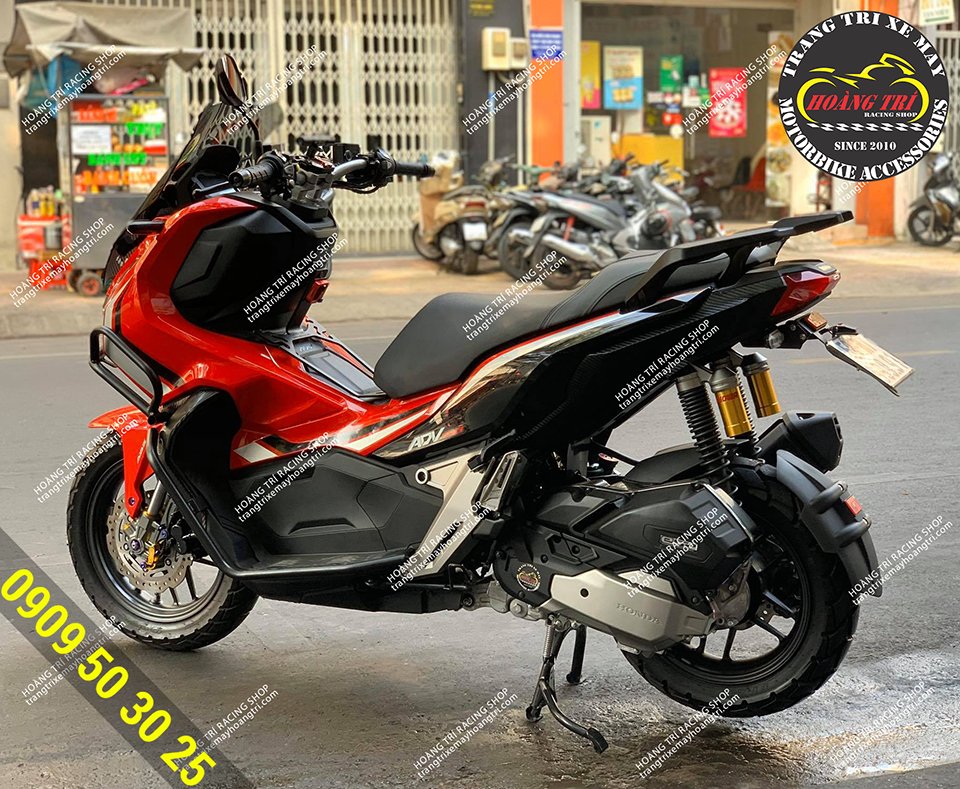 The rear end is cleaner and the look is more Sporty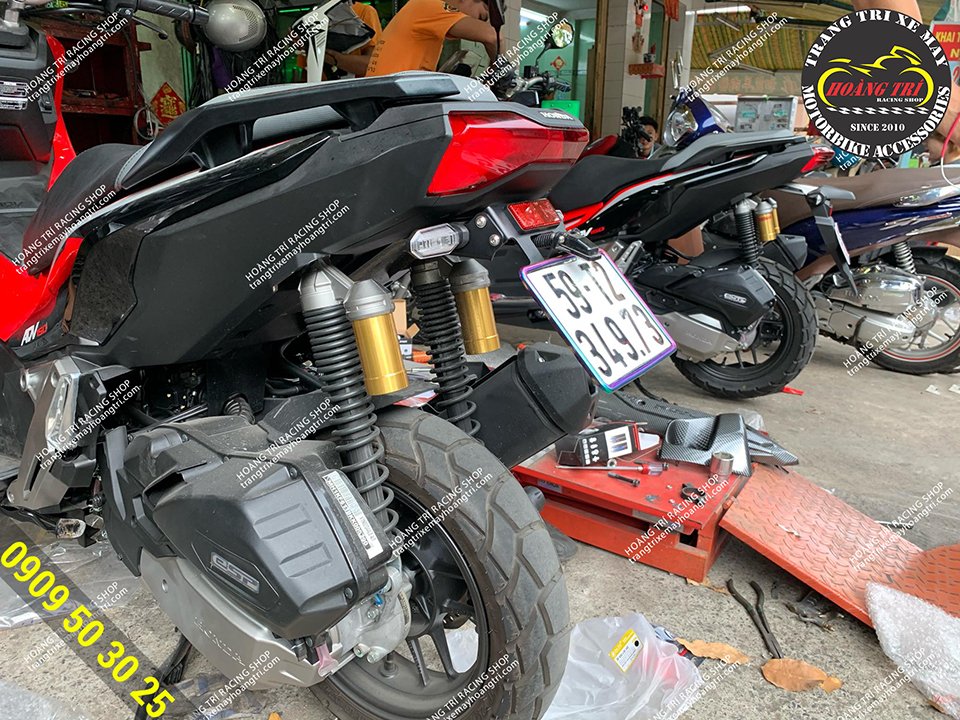 The H2C license plate pad has been fitted to the 150 . ADV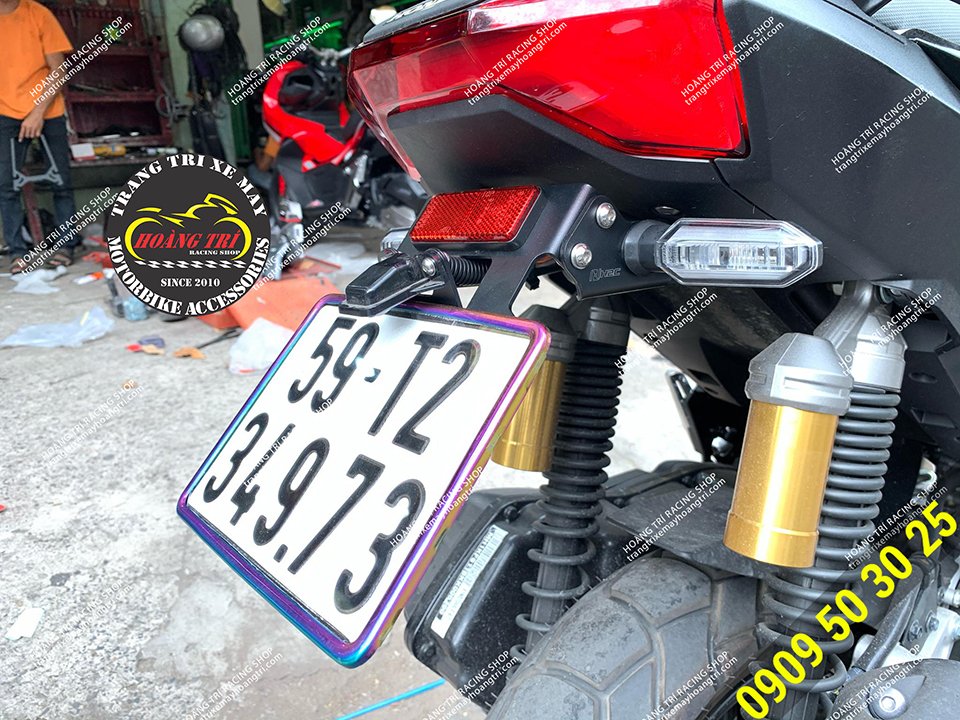 The H2C license plate holder has a position to mount the license plate and turn signal light for the vehicle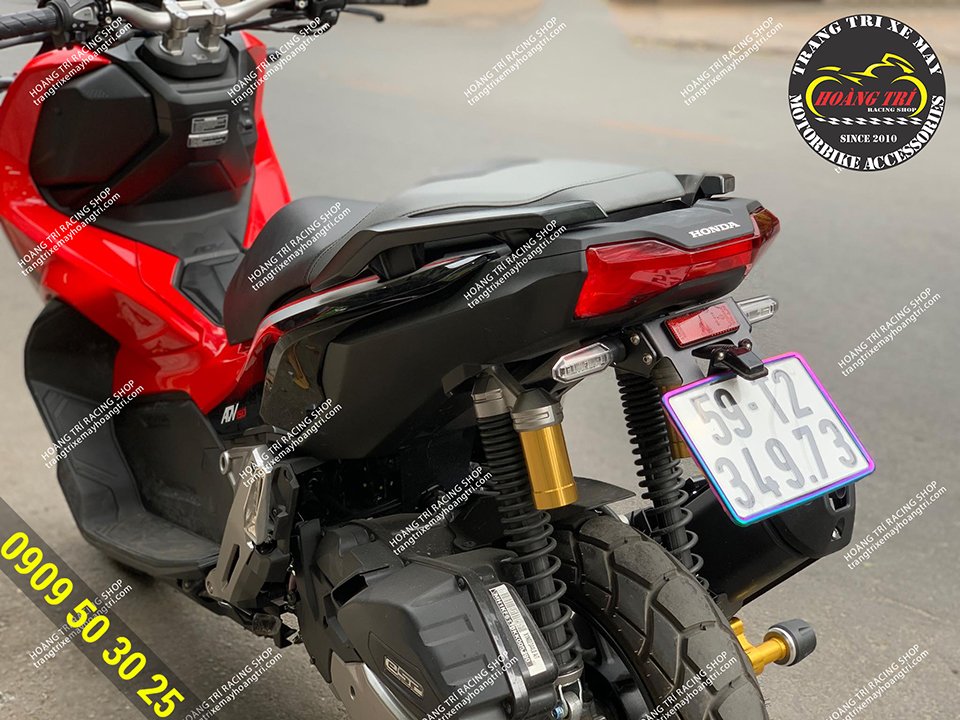 The rear of the car looks quite high when removing the old fender and replacing the number plate plate H2C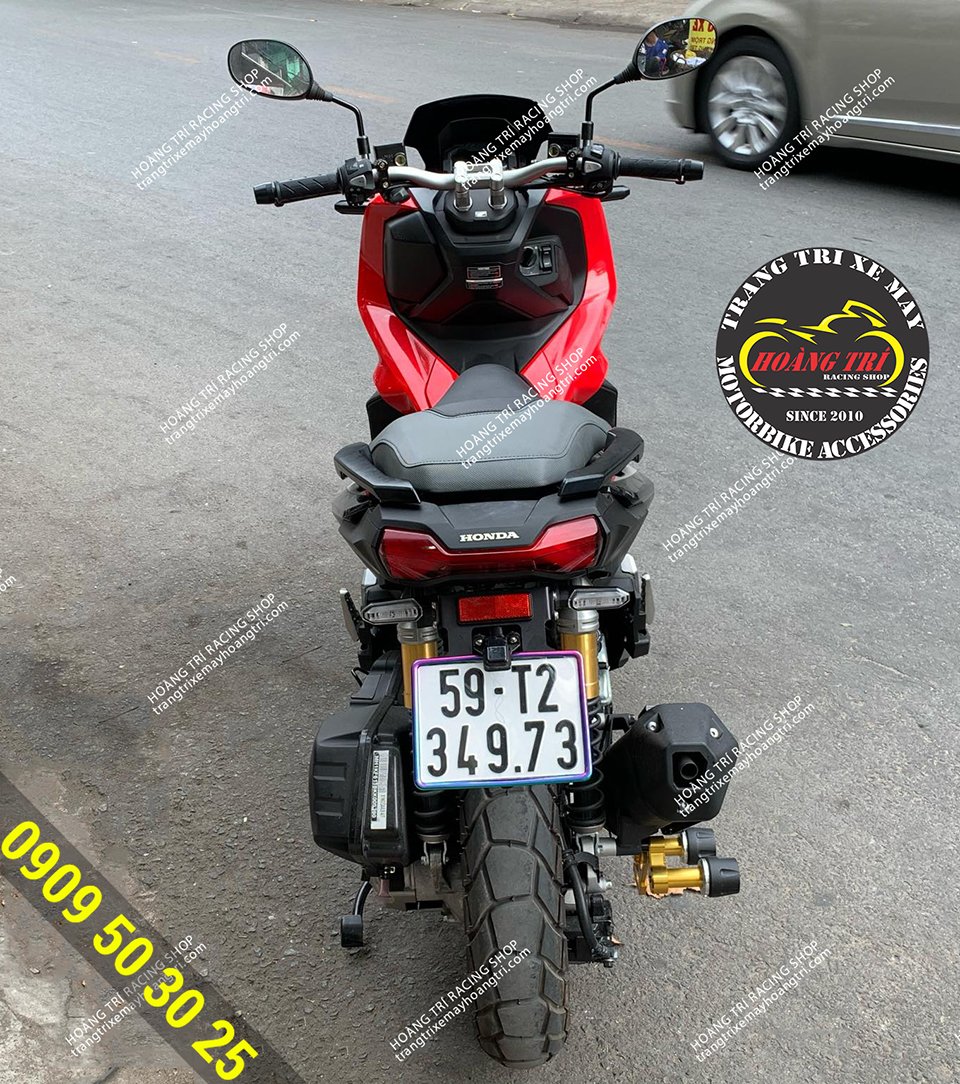 Direct angle of the product with license plate H2C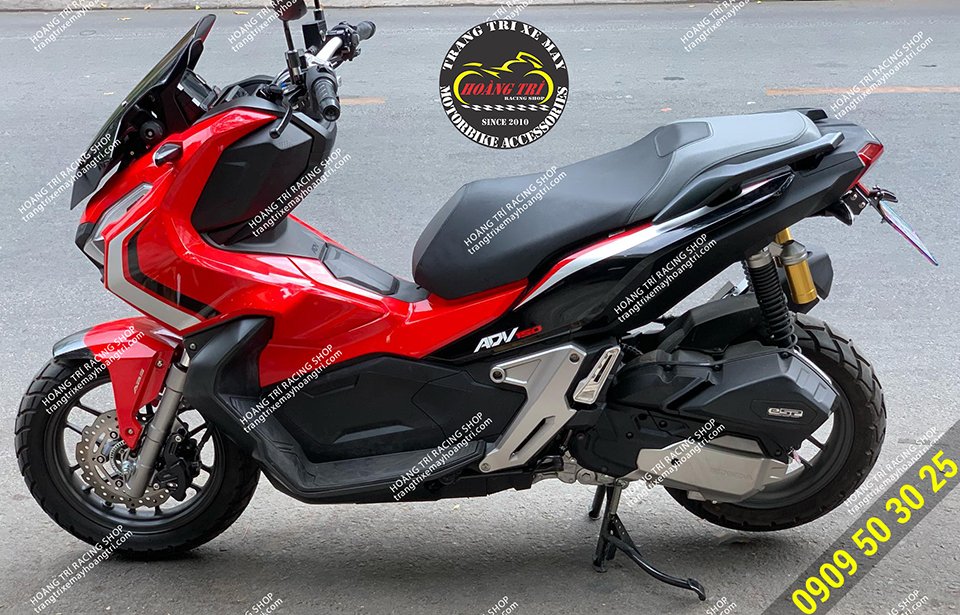 Overview of the ADV 150 after installing the number plate H2C