Are you looking for a product that enhances the experience for ADV 150? What to do to make the car more bunker? Experience the Moto Bike handlebar protection product that will help you do that. In addition, the product also integrates turn signals with many modes to help you circulate more safely on the road. See details below!
You may want to see more:  Baga after SRV with carbon paint for ADV 150
Hand guard with integrated turn signal ADV 150  makes the car more aggressive and more prominent when moving on the street. More specifically, when you squeeze the brake, the product turn signal stone becomes darker thanks to the light system on the steering wheel. The appearance is beautifully painted in carbon with subtle carbon ridges. In addition, the outer part is equipped with transparent plastic that increases the size of the product as well as increases the pitiness of the accessory when mounted on the vehicle.
The light is equipped with a long straight line in the middle to protect the steering wheel. In addition, the built-in modes in the lights of  the ADV 150 handlebar protection  include:
- Stop mode: The blue light will turn on when you squeeze the brake.
- Turn signal mode: The light will turn on and off in yellow to help your signal be noticed.
- Stop + turn signal : In this case, the Stop light will have priority, so it will flash between yellow and blue. (The turn signal mode will be blinking off).
The product that is often purchased with the ADV 150 handlebar guard  is an anti-broken Biker handbrake that makes the car more sophisticated and outstanding. You can buy a pair of products to install for your pet. Or you can go to 1 of 2 branches of Hoang Tri Racing Shop to buy and get technical support for the car.
Address 1: 158 -160 Han Hai Nguyen, Ward 8, District 11, HCMC
Address 2: 586 Pham The Hien, Ward 4, District 8, HCMC
Phone:  0909 4747 13 - 0909 5030 25
Honda ADV 150 fitted with steering wheel protection with integrated turn signals and assist lights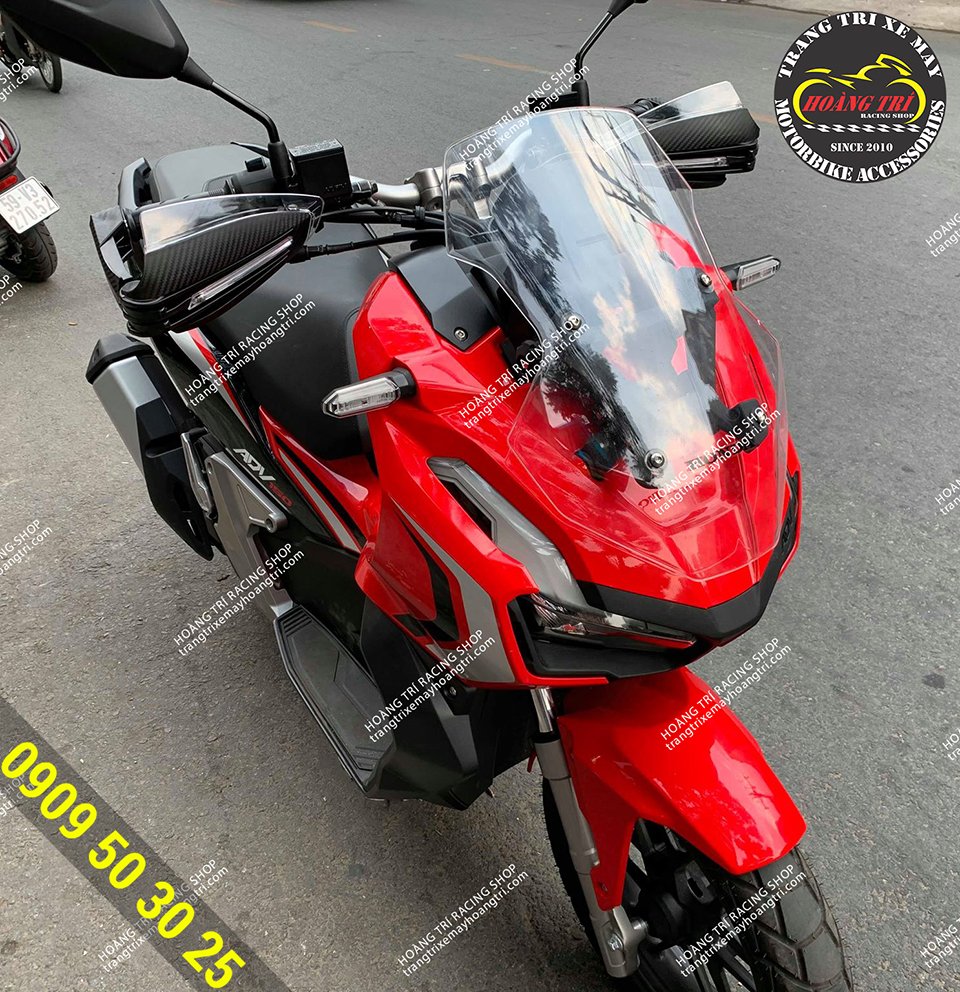 Add a red ADV to install handlebar protection
The product has a built-in turn signal light for easy identification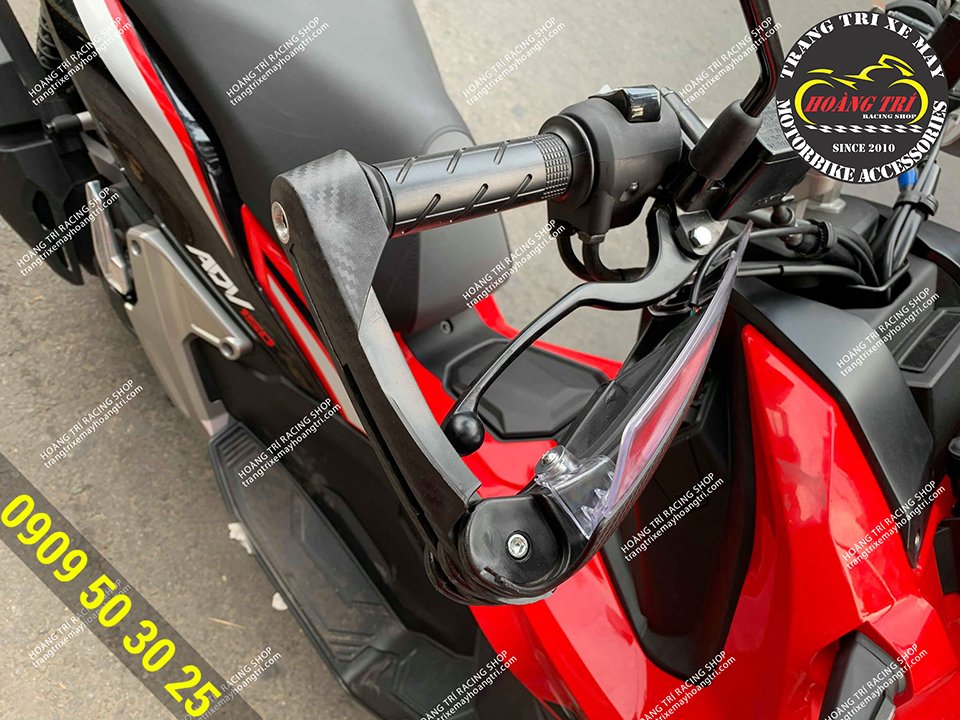 The car looks more aggressive when installing this handlebar guard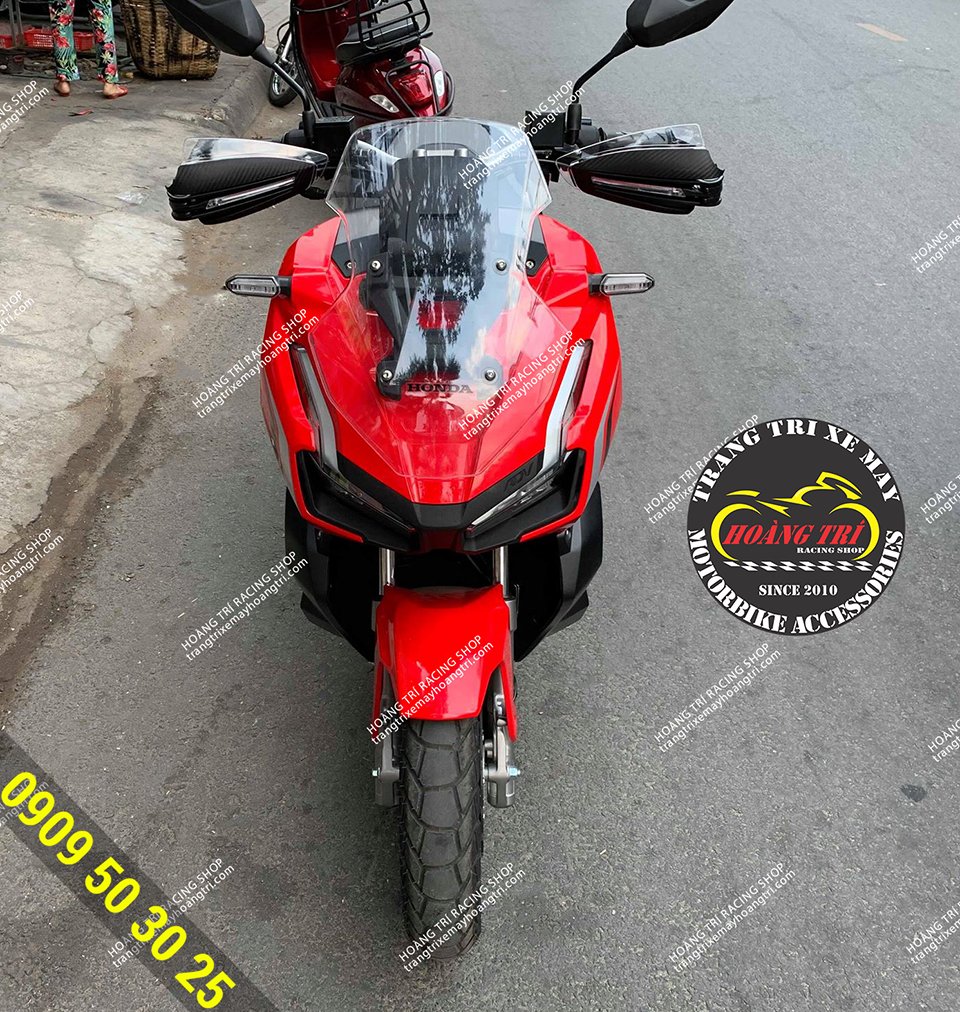 Direct angle ADV 150 installed to protect the steering wheel with integrated turn signal
Protective Moto Bike handbrake mounted on ADV 150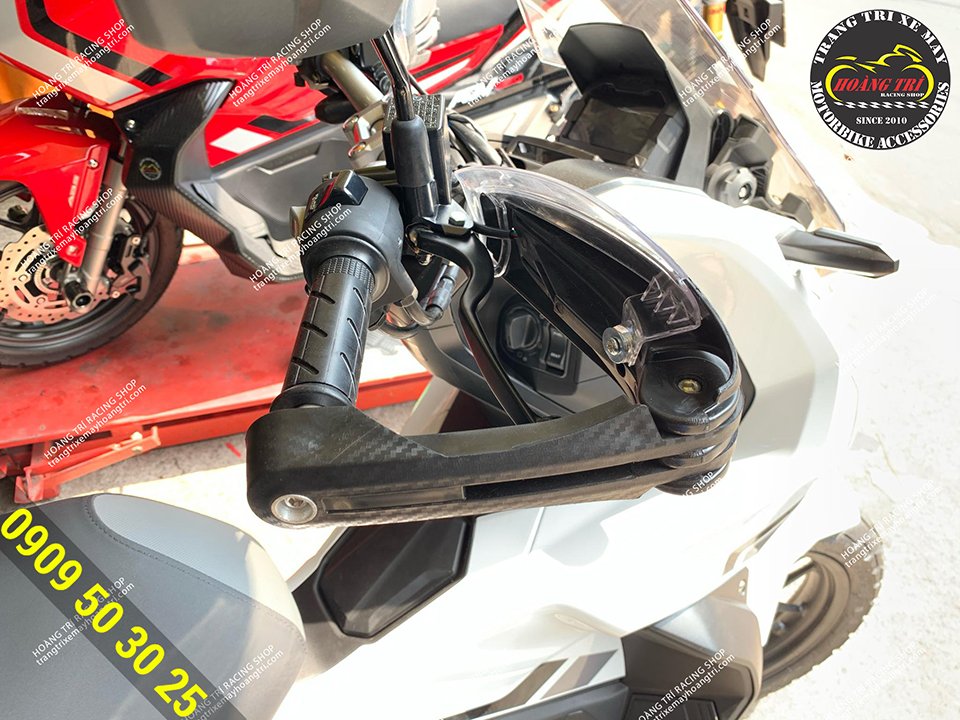 Nice product and respect the car ADV 150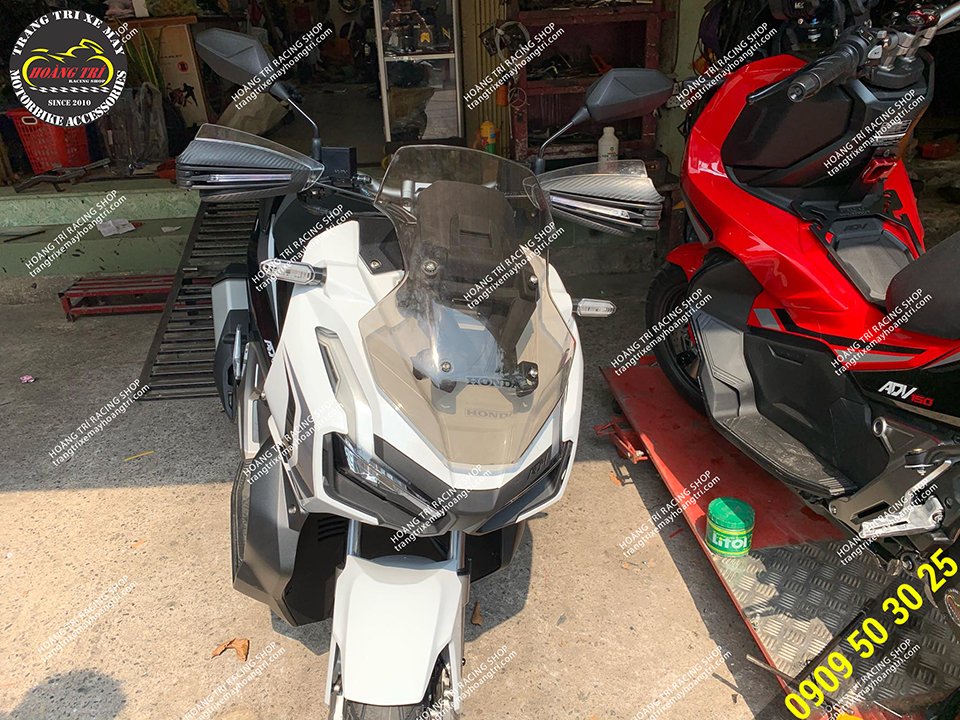 Next to it is a red ADV 150 undergoing refurbishment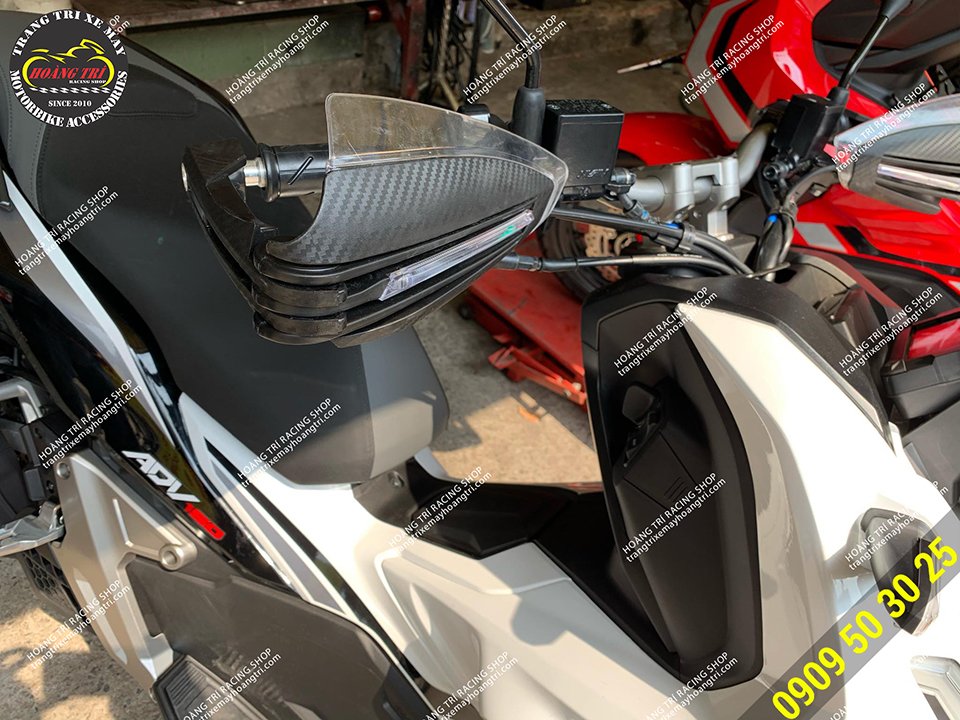 Close-up details of steering wheel protection integrated with turn signals on ADV 150