Many brothers think: There is already a built-in hazard switch for the car, then why bother buying a hazard light circuit? That's right, however, for the hazard circuitry, it is the optimal product for many car models and is not restricted in cases where the vehicle has been adjusted to electric lights, and especially the hazard light circuit is installed with standard zin without the need for mode. , cut the power cord on the car for current vehicles. Things are much easier with the hazard switch.
Do you want to see: Motorcycle ppf stickers ?
If you have ever used a hazard switch, you may have seen the inconvenience when your car does not support this switch (Especially Yamaha, Suzuki, SYM,...) However, With this set of hazard lights , all barriers are almost eliminated because it can be installed for most vehicles today and especially there is no need for a mode or cutting of wires on any vehicle.
This set of hazard circuits is also suitable for remote customers who can buy and install them for their own cars. The whole set of hazard circuits includes: the hazard circuit has already been plugged in and the electronic flasher (adjusts the flashing speed) of signals and hazards). When the hazard warning light is on, you can still use the normal turn signal light. The shop has already made the jacks and with just a few simple steps, you can quickly install this circuit for your pet and use it like the hazard switch you have used before. .
How to use the hazard light circuit with integrated turn signal switch:
Method 1: Customers turn on the turn signal to the left and quickly turn the turn signal switch to the right to be able to start the hazard feature of the turn signal.
Method 2: You can do the opposite. First turn right and quickly turn left.
Note: large displacement motorcycles or scooters with complicated plastic layouts may incur additional costs when installing.
Customers can buy hazard circuits at Hoang Tri Shop or contact via fanpage, chat frame, leave phone number for further advice and customers can directly visit 1 of 2 branches to view products. Products.
Address 1:  158 -160 Han Hai Nguyen, Ward 8, District 11, HCMC
Address 2:  586 Pham The Hien, Ward 4, District 8, HCMC
Phone:  0909 4747 13 - 0909 5030 25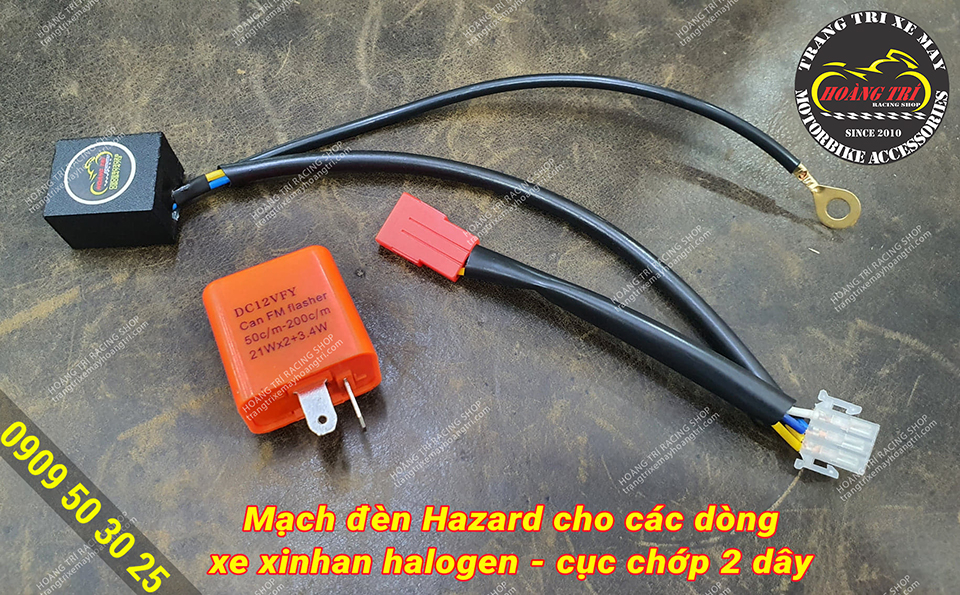 Hazard light circuit for halogen turn signals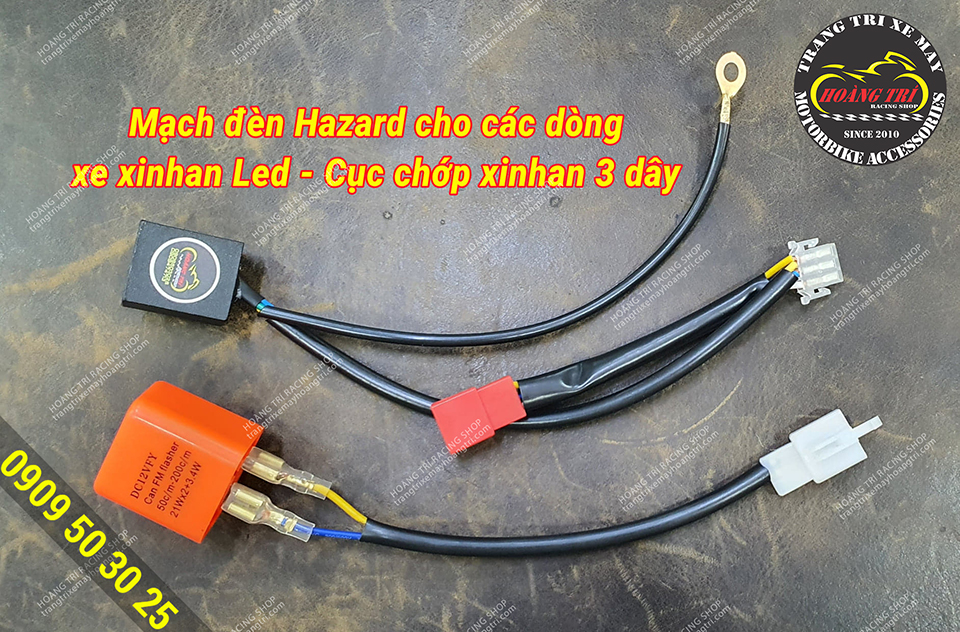 Hazard light circuit for LED turn signal cars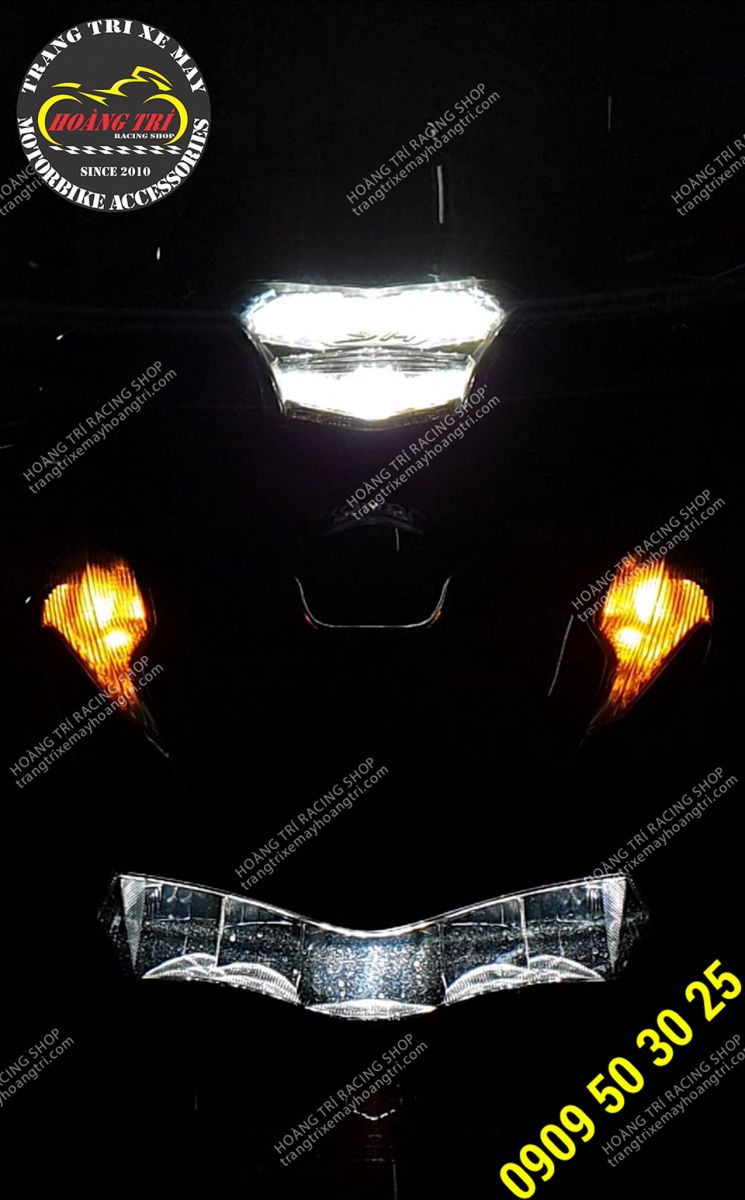 The hazard light circuit has been equipped on SH 2020