The Racing Boy high-end fork is not only for the high-class SH series, but also for the 2020 Airblade. Fully standard zin for the Airblade 2020 with the outstanding yellow color of the springs and oil tank, accompanied by you will be Free 2 other springs of the same color change when the spring in use is old. Come and install this high-class product for your pet right away!
Indispensable accessories for Airblade 2020: Baga Airblade 2020 stainless steel 10 cups
Racing Boy Premium VD fork, also known as high-end racing boy VD fork, mounted with zin standard for Airblade 2020. With a luxurious design from the product box to the design of the product, it looks very classy. The high-end Racing Boy oil tank fork with Airblade 2020 is the latest fork model of the Racing Boy product line. With 2 colors you can choose from: black and gold. Depending on the color of the car, you can choose the color you like best. Racing Boy Premium VD oil tank fork  has the traditional design of Racing Boy fork. However, the product has many variations to make the fork look old but new.
Racing boy Premium VD  forks can be adjusted to your liking: Adjust the bounce and elasticity of the fork. You can adjust in 2 positions: the button on the oil tank and the side of the fork foot. In addition, the manufacturer of motorcycle toys Racing Boy also comes with a box of 2 springs to replace when needed. The experience of smashing the Racing Boy Premium VD fork box with the Airblade 2020 standard is very enjoyable : the box is sturdy, the product inside the box is placed in soft black foam, which prevents scratches on the internal accessories during transportation. 
For those of you who are far away, the product is installed according to the car's standard, so you can completely install it yourself or you can ask for support from the shops related to assembling spare parts. motorcycle. If you are in Ho Chi Minh City, please visit one of the 2 branches of Hoang Tri Racing Shop for advice and installation support.
Address 1: 158 -160 Han Hai Nguyen, Ward 8, District 11, HCMC
Address 2: 586 Pham The Hien, Ward 4, District 8, HCMC
Phone:  0909 4747 13 - 0909 5030 25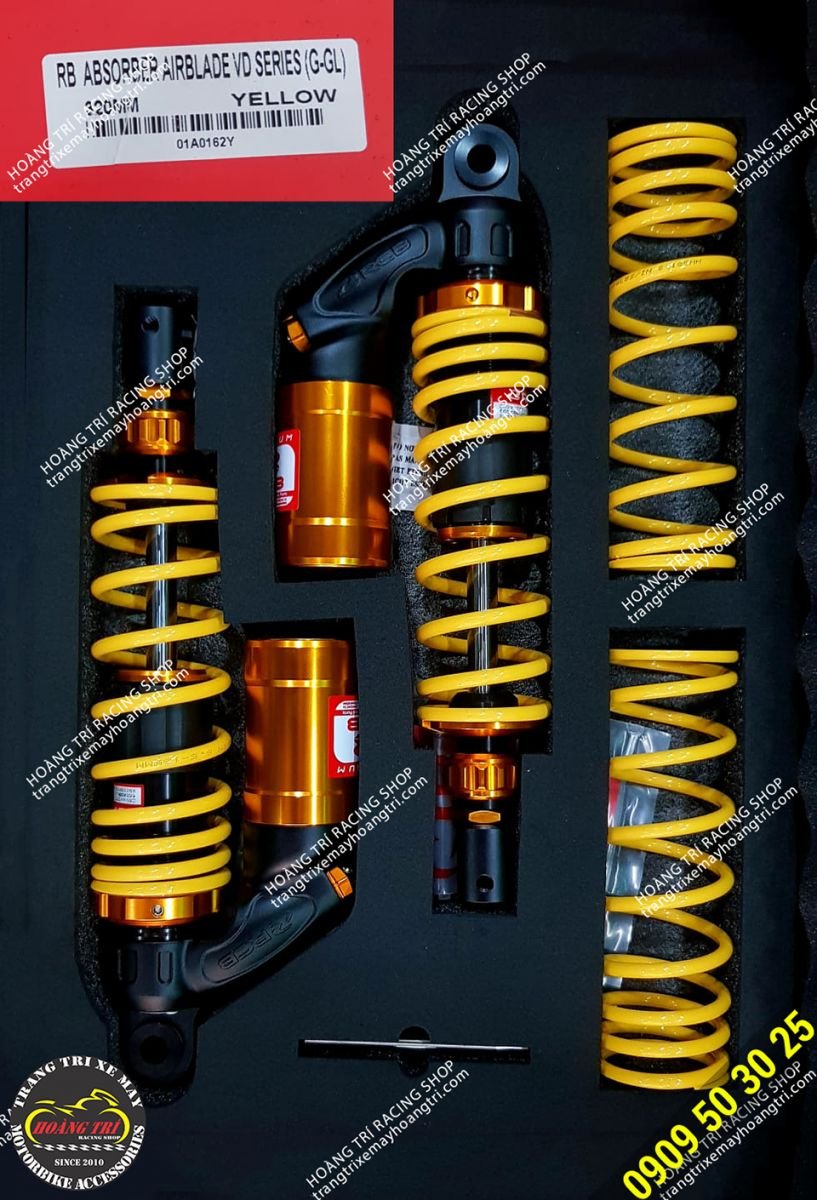 Full set of Racing Boy VD oil tank forks for Airblade 2020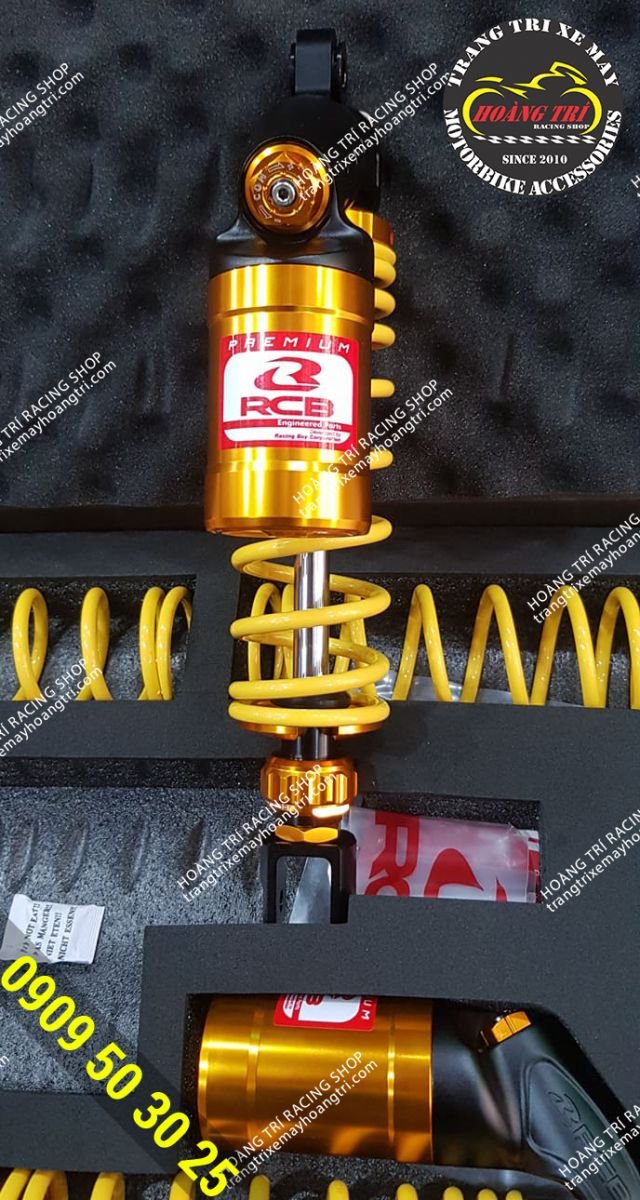 You can adjust the speed of the fork (at the fork foot)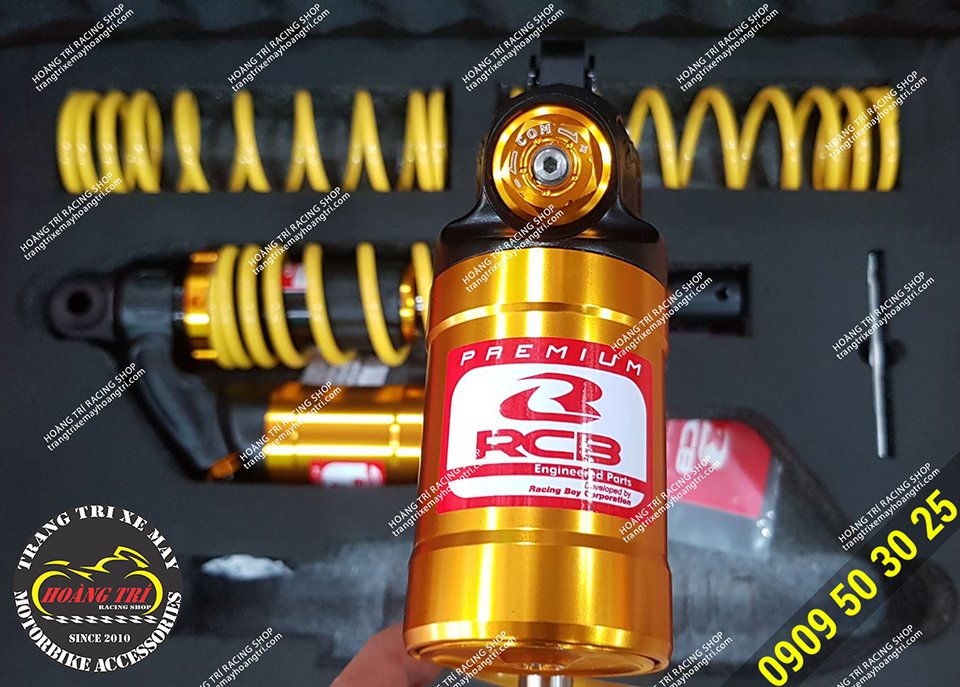 In addition, it can be further adjusted by the knob on the oil tank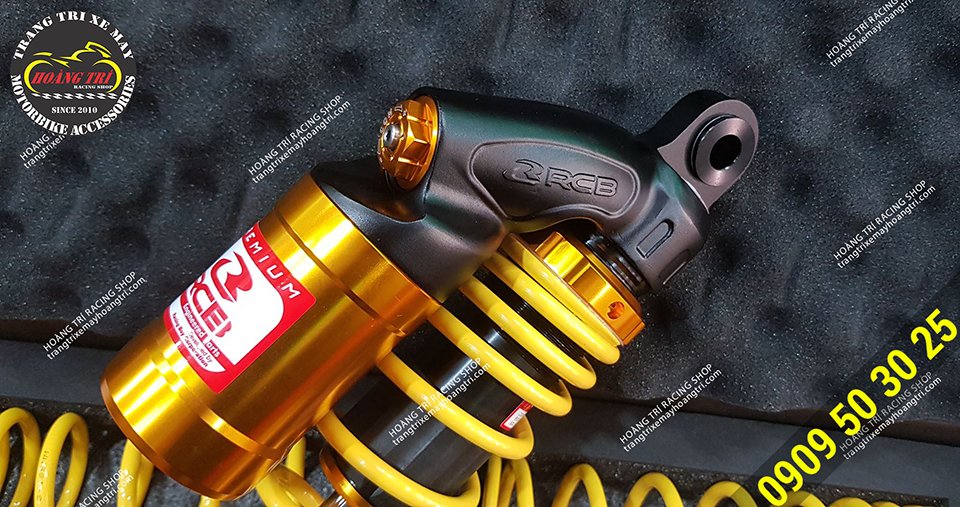 Overview of the original tilt of the Racing Boy VD oil tank fork with Airblade 2020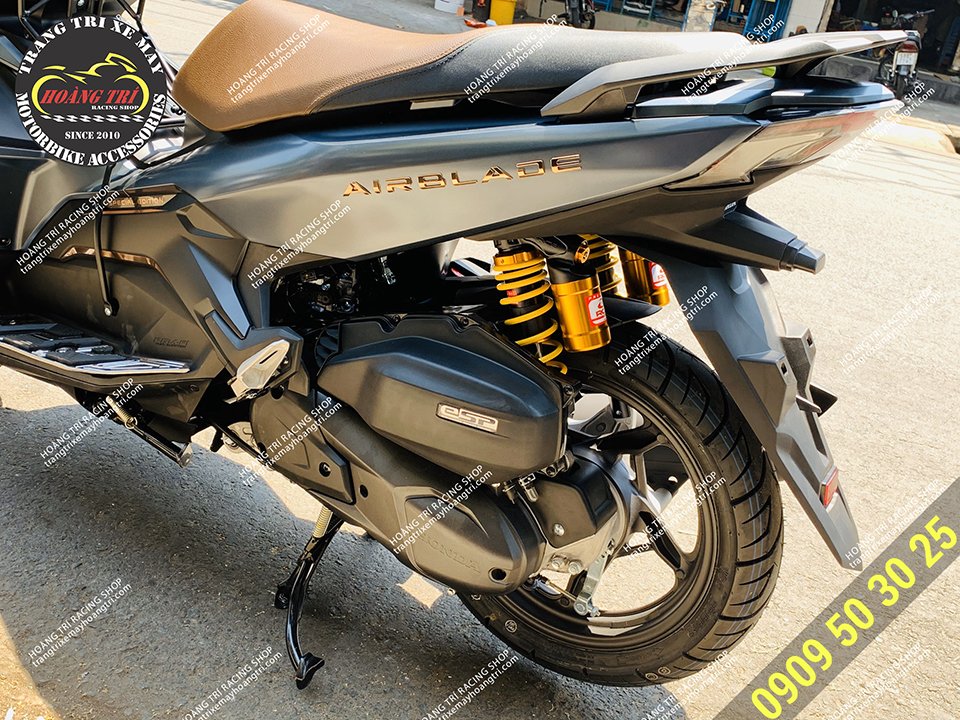 Racing Boy Premium VD fork with standard Airblade 2020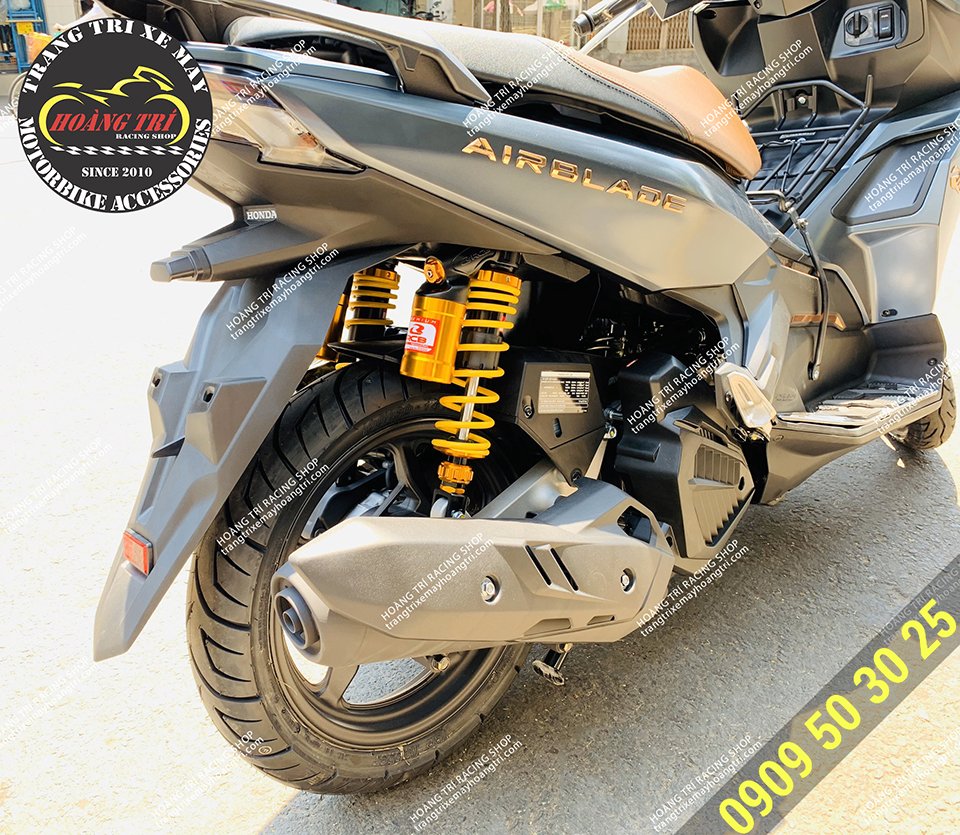 Beautiful iridescent yellow fork attracts the eye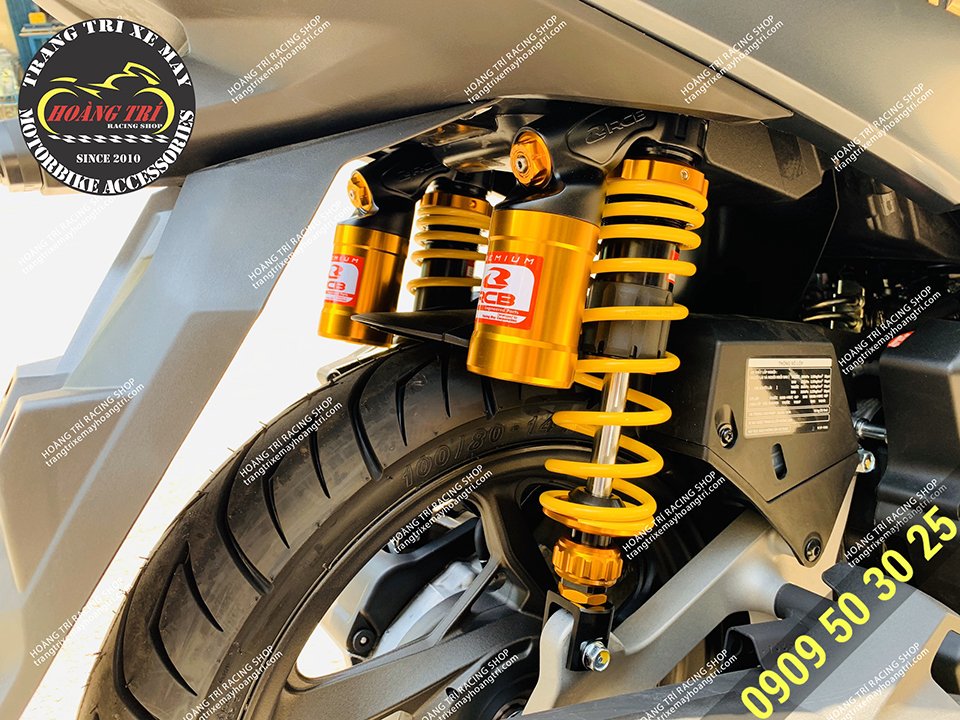 The fork color looks classy, ​​luxury brand stamps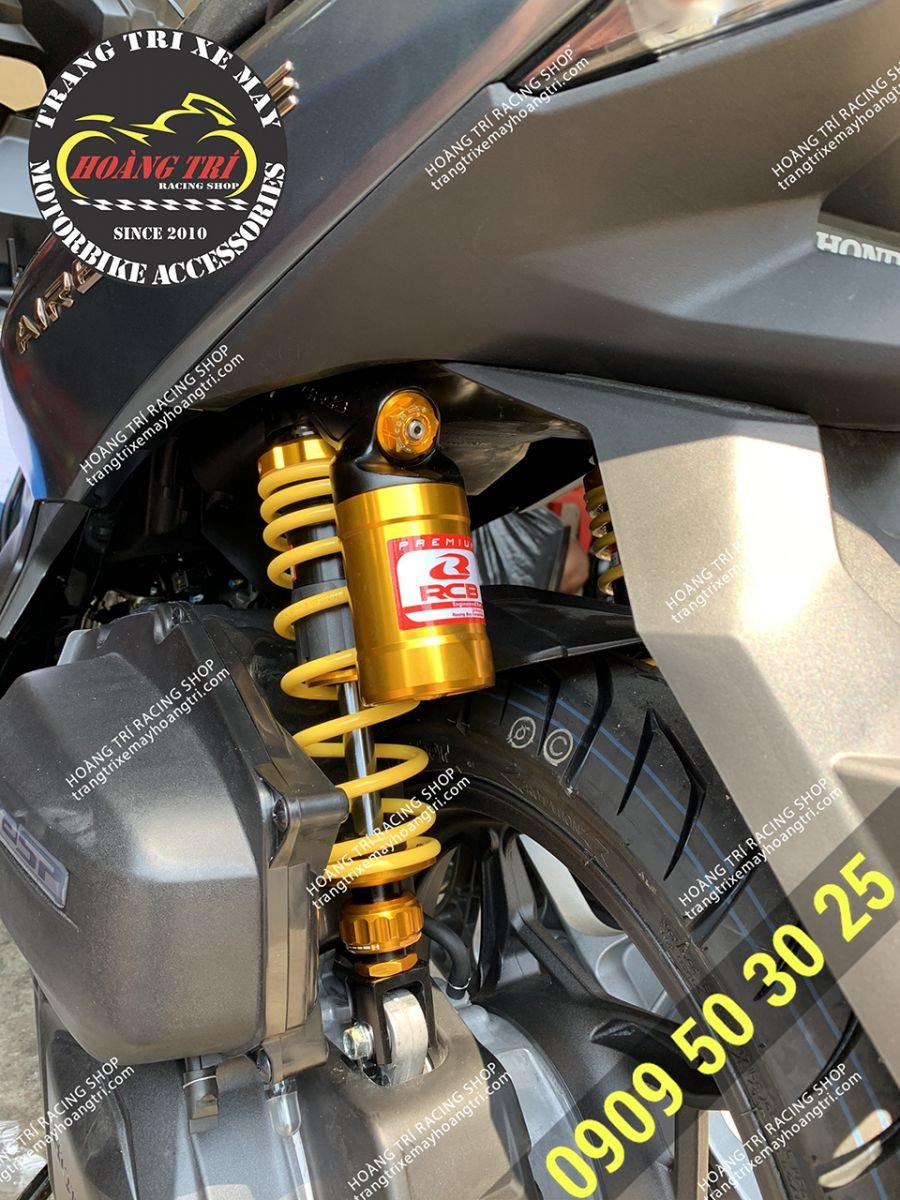 You can easily customize it to your liking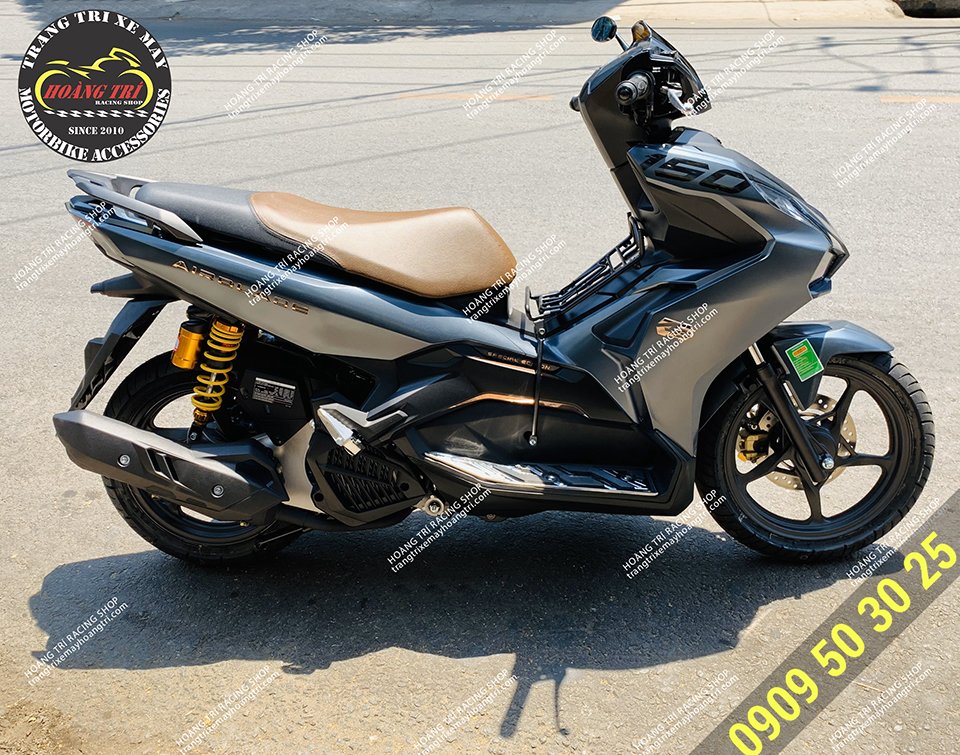 Overview of Airblade 2020 after customizing at Hoang Tri Shop