Until an appointment, go back to the Winner X car toy, revolving around the front turn signal light of Winner X car. With a design that is said to be cumbersome and not aesthetically pleasing, it is necessary to re-modulate the front turn signal light before Winner X. . Add a convenient accessory for you when owning a Winner X car - Integrate the turn signal into the Winner X headlight.
You can see more: The package integrates the turn signal into the headlight with effects
The headlights are integrated with the turn signals already on many cars, but for the car that is storming the Vietnamese motorcycle market, it becomes difficult. To meet the needs of the turn signal lights into Winner X headlights , Hoang Tri Racing Shop launched a product that is expected to be very popular, which is to integrate the turn signals into the Winner X headlights to increase the aesthetics as well as the design. beautify your Winner X.
With 2 demi modes and turn signals will help your car stand out more and more beautiful when traveling at night. When you turn on the turn signal, the inside turn signal will change to yellow and when in demi mode the color of the turn signal will be white. You can refer to the article The full package of integrated turn signals into the headlights with the effect of  completely changing the color of the demi lights and turn signals is easier than ever with just a light touch using sensor technology. Fingerprint sensor is designed on the right handlebar shackle plastic piece (can be moved to a more convenient position for you).
Is this product worthy of the Winner X super product? You can leave a comment so we can constantly improve to meet your needs. Or leave the phone number above, we will call back as soon as possible. Don't forget the familiar address of winner X in District 11 and District 8:
Address 1: 158 -160 Han Hai Nguyen, Ward 8, District 11, HCMC
Address 2: 586 Pham The Hien, Ward 4, District 8, HCMC
Phone: 0909 4747 13 - 0909 5030 25
Video: Integrating beautiful lights into Winner X's headlights and taillights
The turn signal on the headlight Winner X - Demi is red, pretty yellow
Video clip of the process of integrating turn signals into Winner X's headlights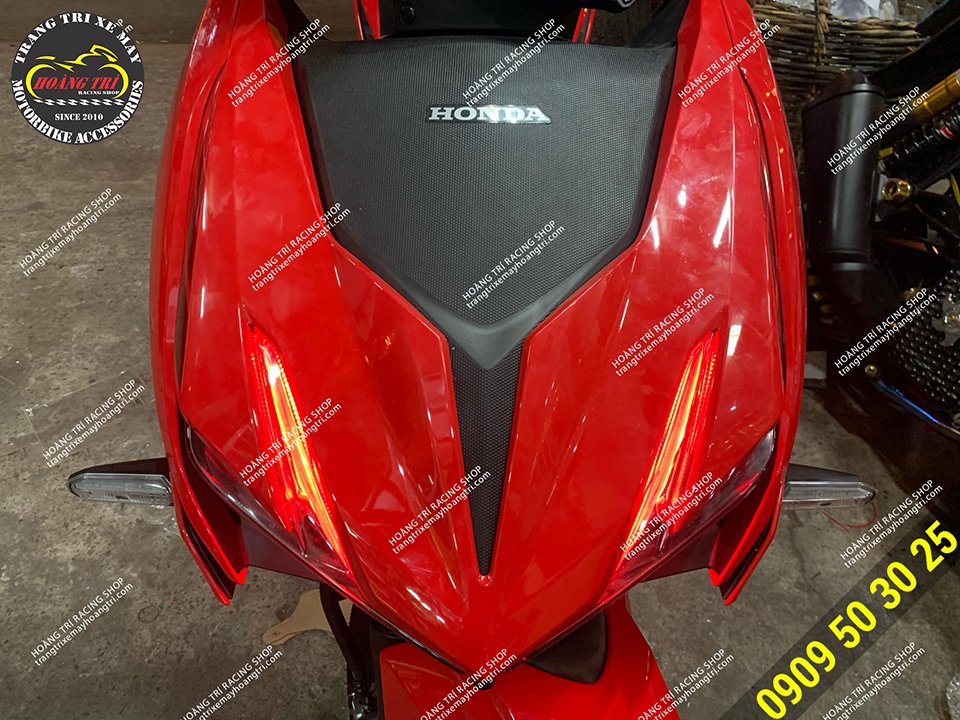 Add a Winner X to install integrated turn signals into the headlights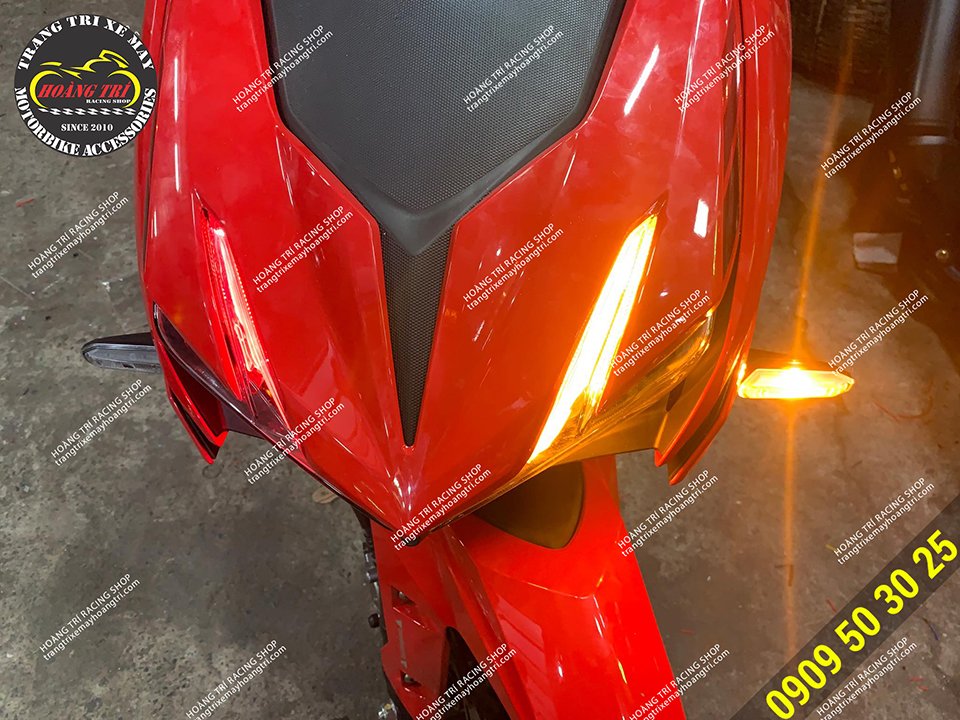 Demi is red and turn signal is yellow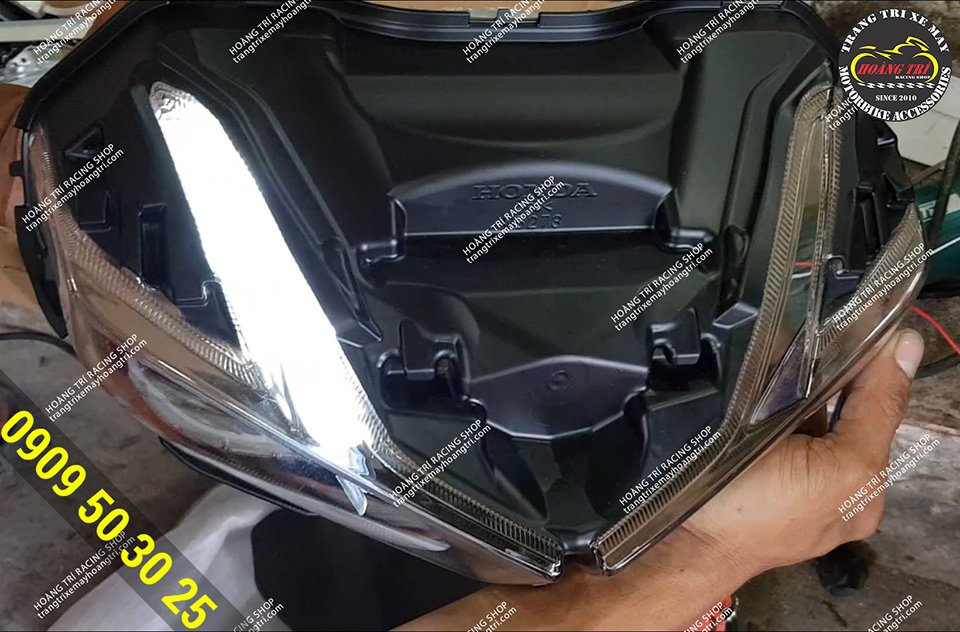 Demi white stands out and is delicate inside the headlight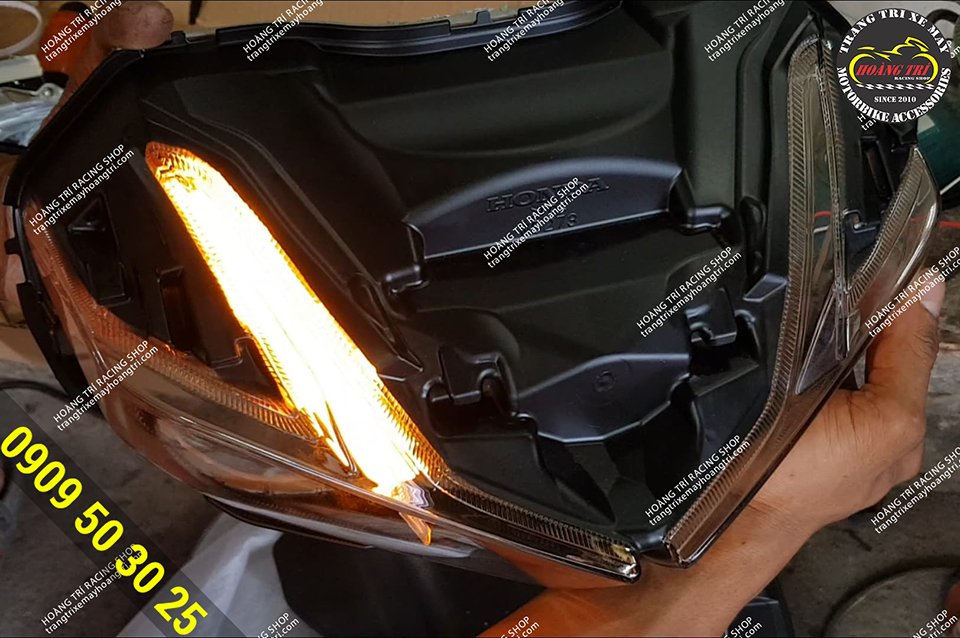 This is the mode when the turn signal light is turned on with a noticeable yellow color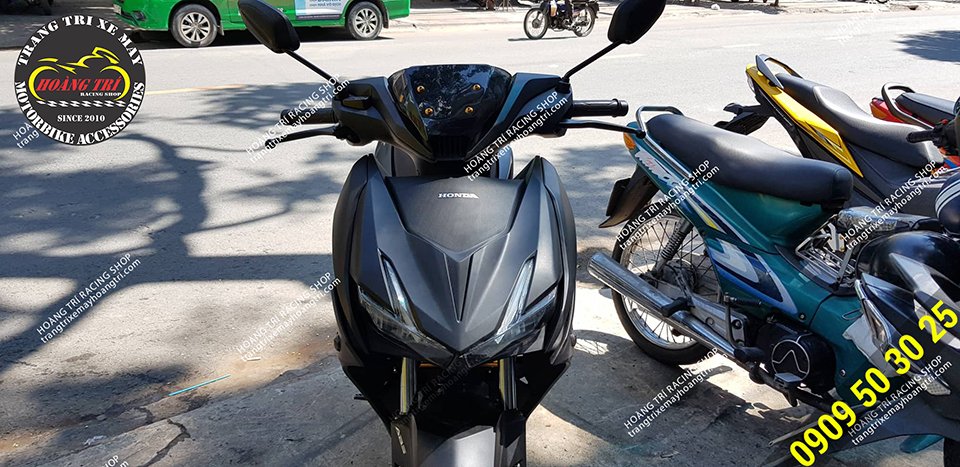 The turn signal light has been integrated into the headlight of Winner X car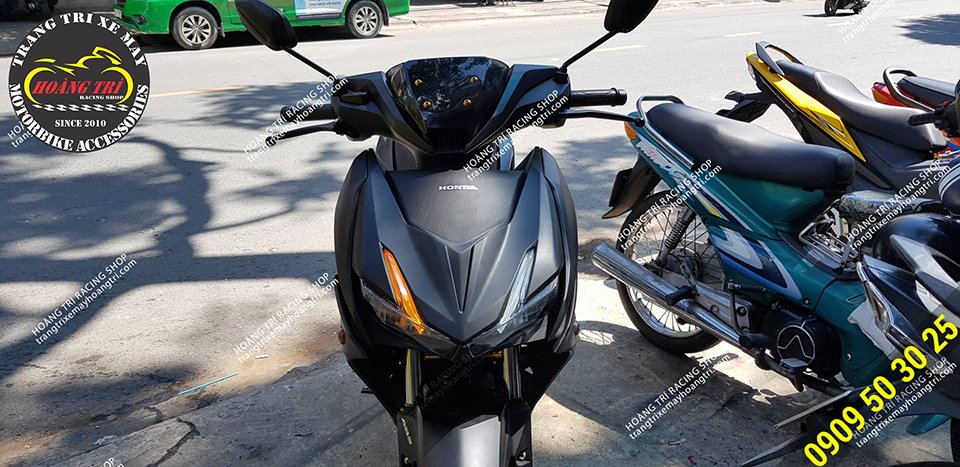 It's time for a show - test the integrated headlights