You've seen windscreen Vespas that look cool and beautiful. Introducing Medley car owners - a family child with Vespa models, an accessory similar to a luxury Vespa is the Medley-mounted windshield with the Vespa brother's style. Believe that, this will be a product to help your pet car stand out and be more classy. Experience products at Hoang Tri Racing Shop right away.
Can be attached together: Rizoma rearview mirror - small leaf glass
The transparent windshield mounted Medley leg is jet black and fades to transparent to help block the wind but still keep you from feeling too stuffy when you can see through the other side of the windshield. The product is installed at the foot of the Medley car, firmly and does not shake when it is mounted on the vehicle. You can still install the normal rearview mirror when attaching the transparent Medley windshield . For other models, there will be no need to make any porridge that can still be installed BUT for Medley models, it is necessary to re- adjust the jewel screws to be able to install it for your pet. Therefore, for Medley cars, you need to bring your pet driver to Hoang Tri Shop for assistance in repairing the jewel screws for your pet.
Mica is the material that makes Medley transparent windshields with durable quality, resistant to impact and easy to clean when dirty. Above all, when you carry your baby in front to avoid foreign objects splashing in your face as well as foreign objects falling into your baby's eyes when circulating on the road, the Medley windshield is your baby's protective accessory. you first. For hyperactive children, blocking the baby's vision when he is sitting in front makes him uncomfortable and does not sit still, Medley transparent windscreen is the right choice at this time to help your baby. Sit still and have a view, helping your baby see the road.
Fashion, convenience and cost suitable for many people. What are you waiting for, get on your Medley so that you can roam the streets with the luxurious style of a Vespa. The product is only for cars that come to the shop, for customers who are far away, you need to make sure that they can be modified to be able to order online. For more information, please call or go directly to 1 of 2 branches of Hoang Tri Racing Shop.
Address 1:  158 -160 Han Hai Nguyen, Ward 8, District 11, HCMC
Address 2:  586 Pham The Hien, Ward 4, District 8, HCMC
Phone:  0909 4747 13 - 0909 5030 25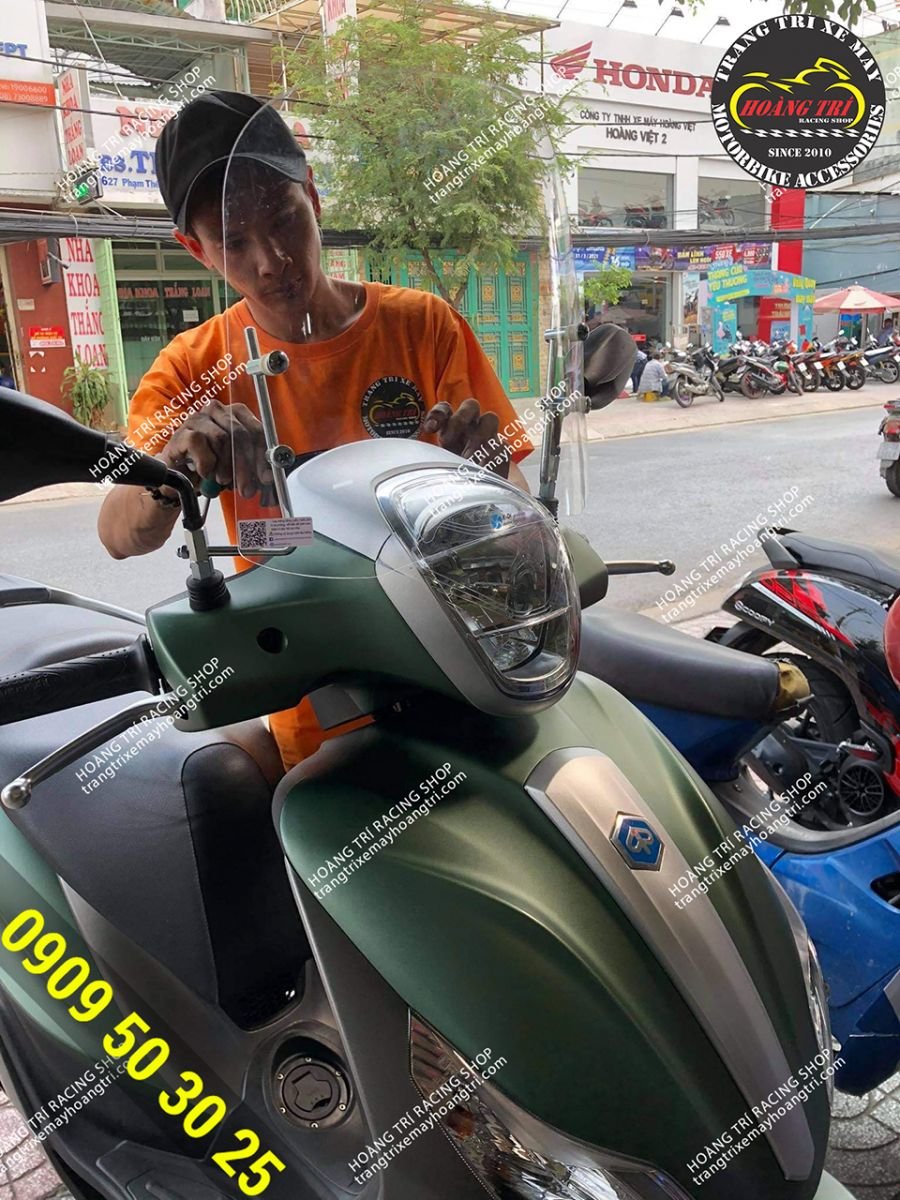 Employees are installing Medley tall windshield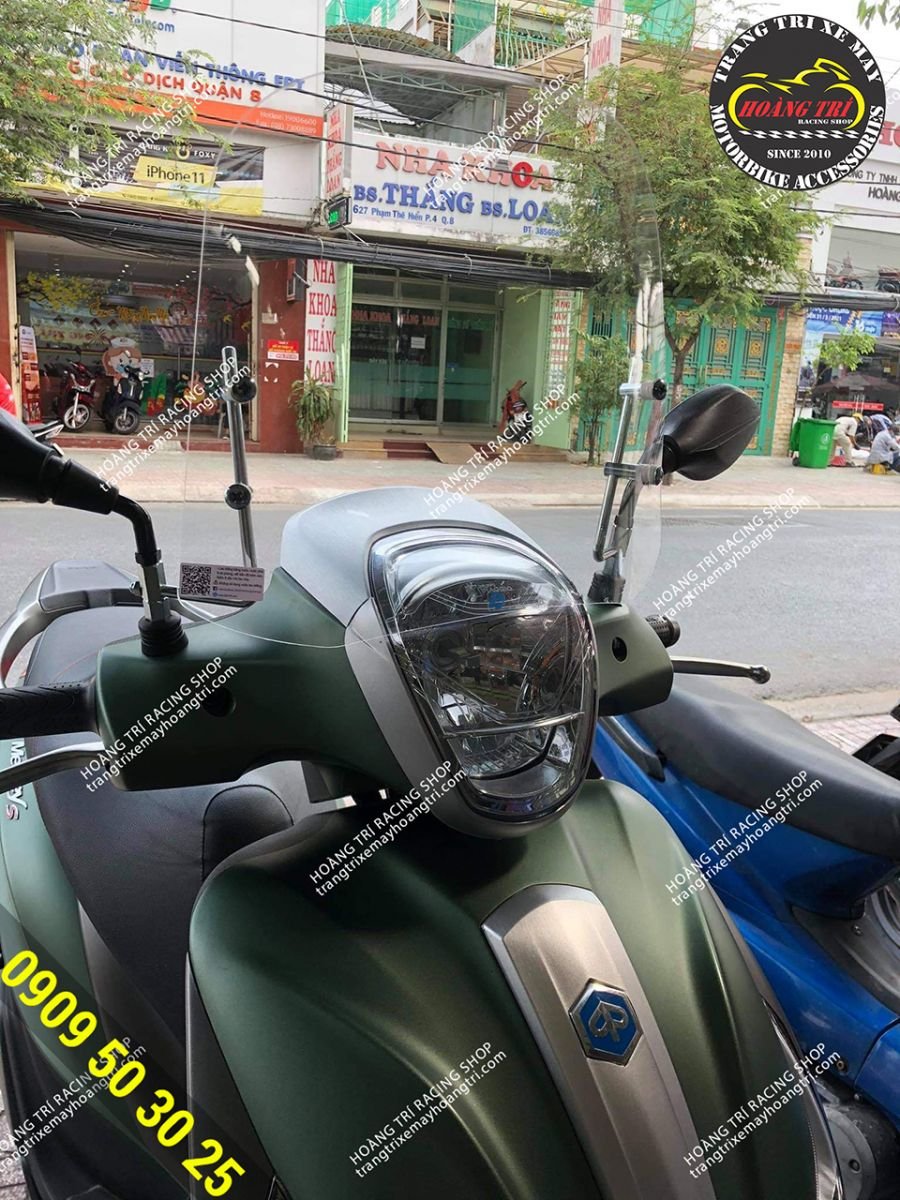 Finished tall windshield for Medley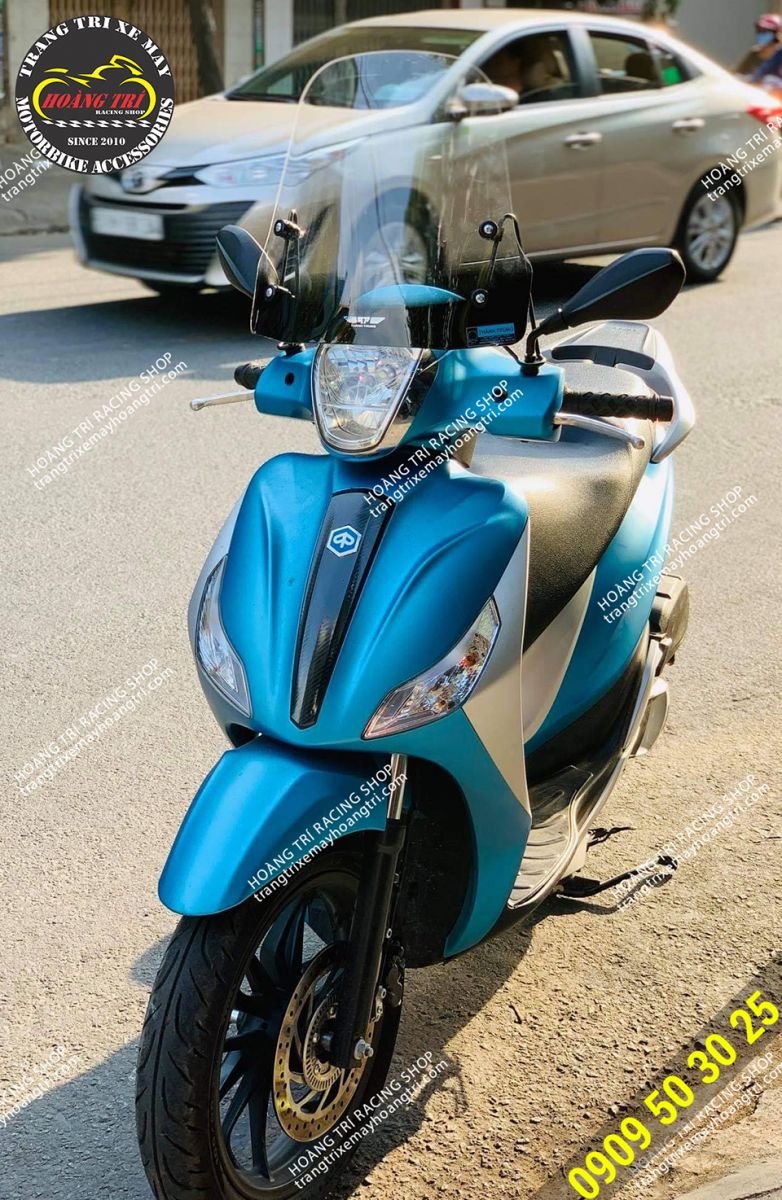 Add another Medley to the windshield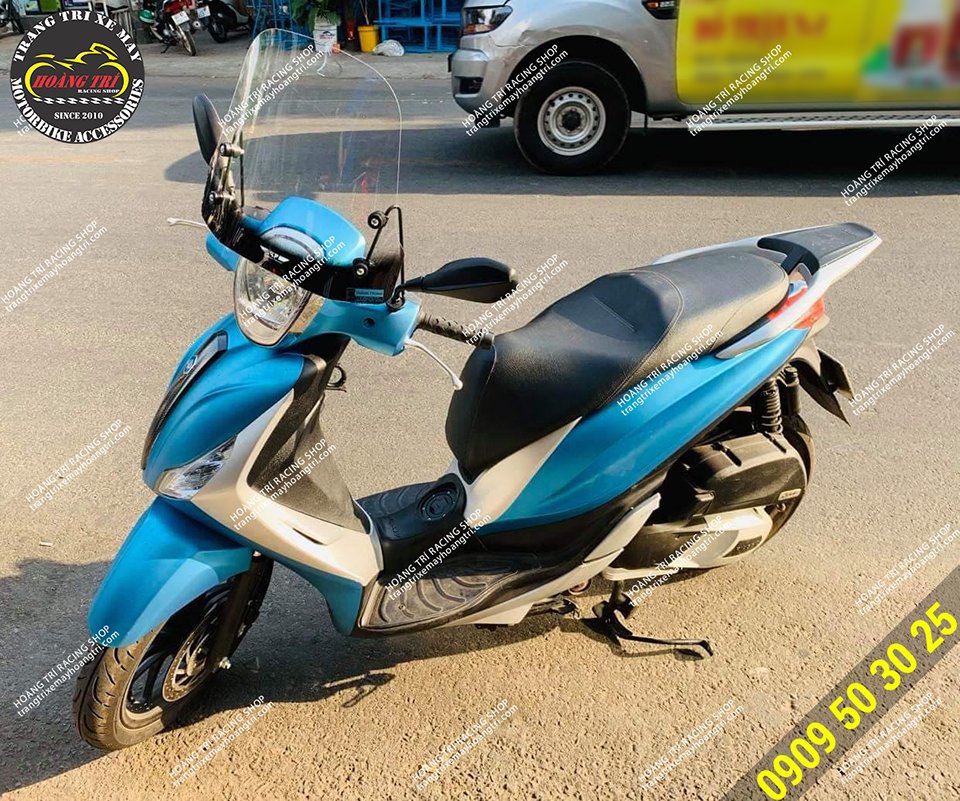 The product helps to shield all people sitting in front
(especially your baby)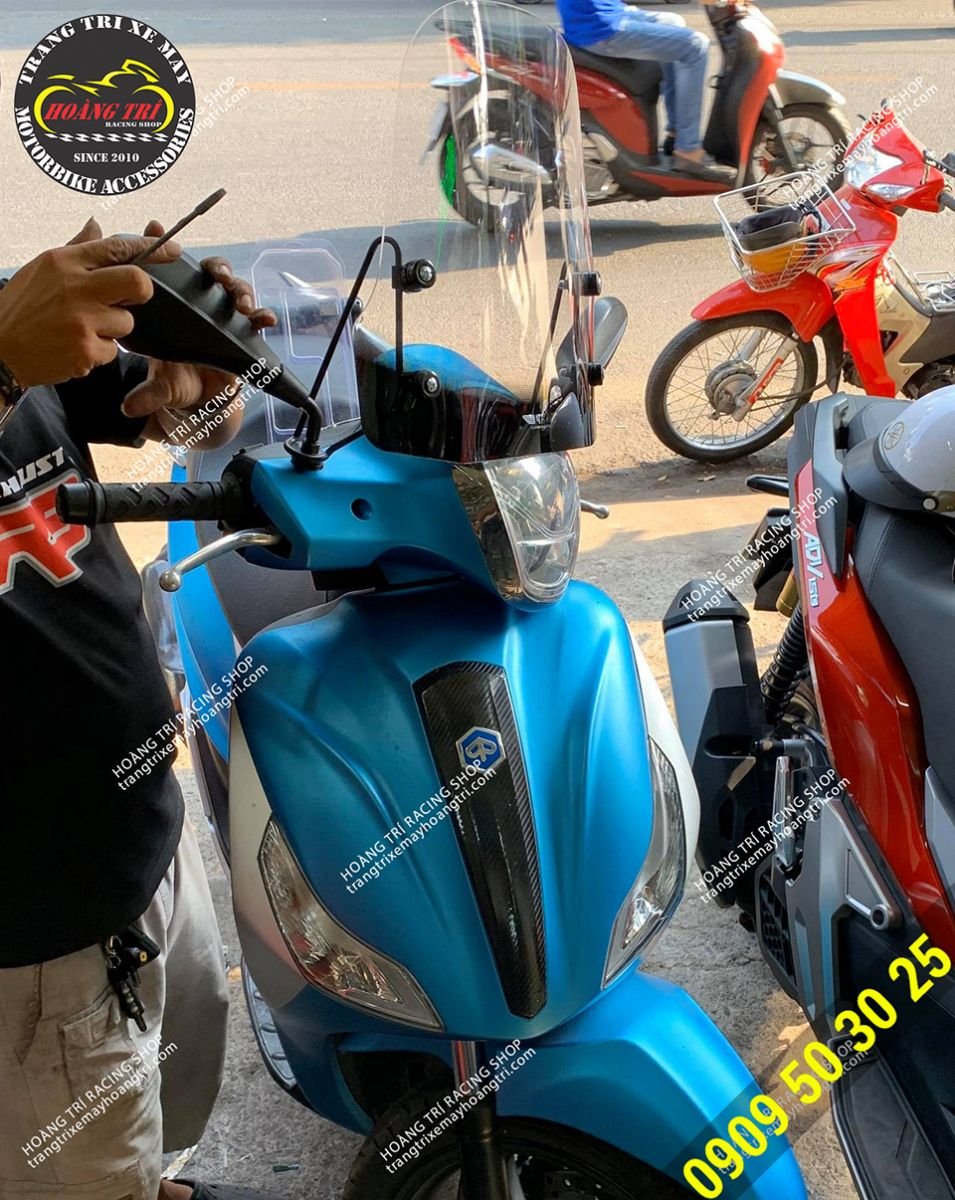 The staff has finished fixing the base screws and installing the windshield for the Medley car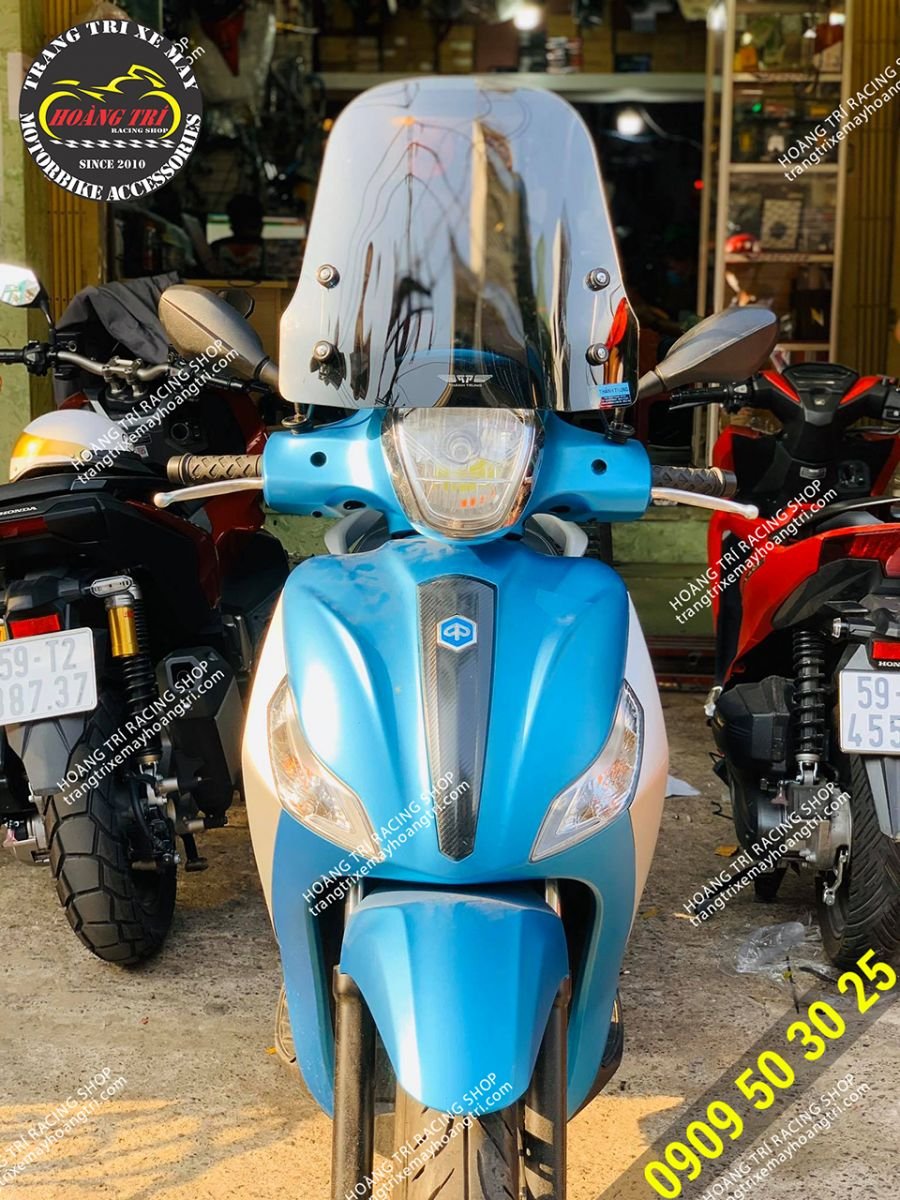 Finished Medley transparent windshield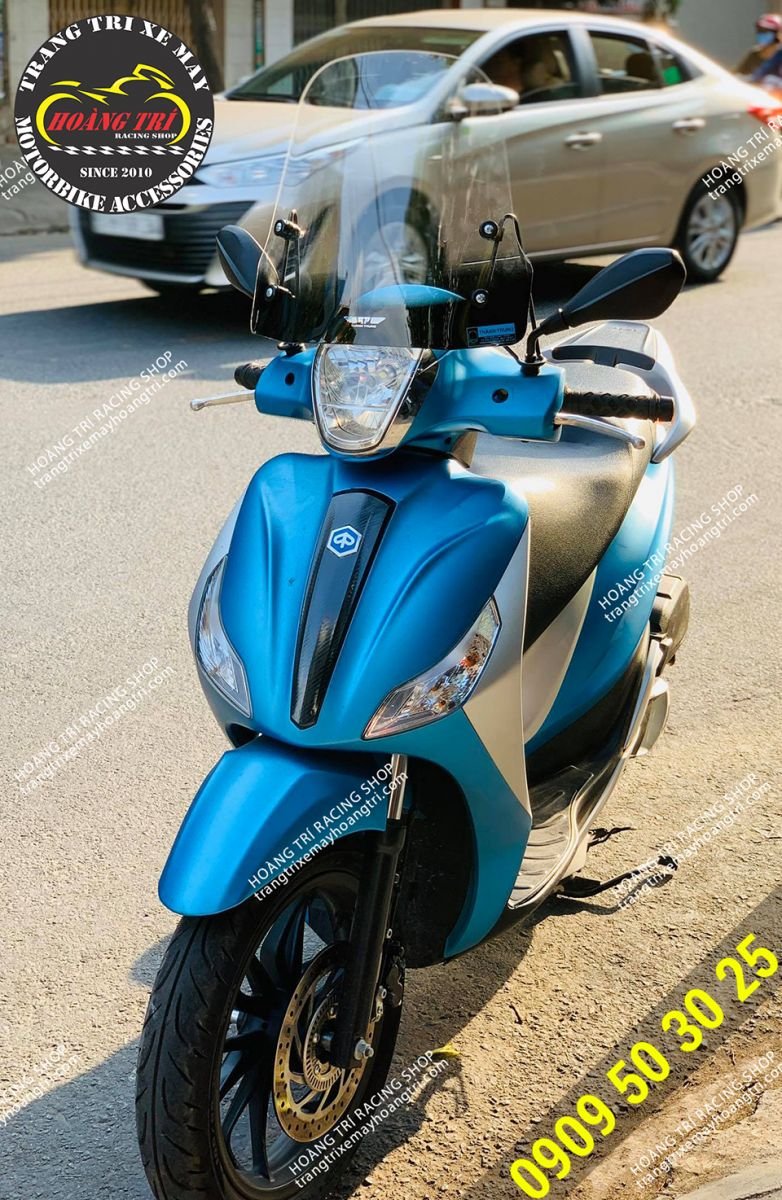 Give your pet a new style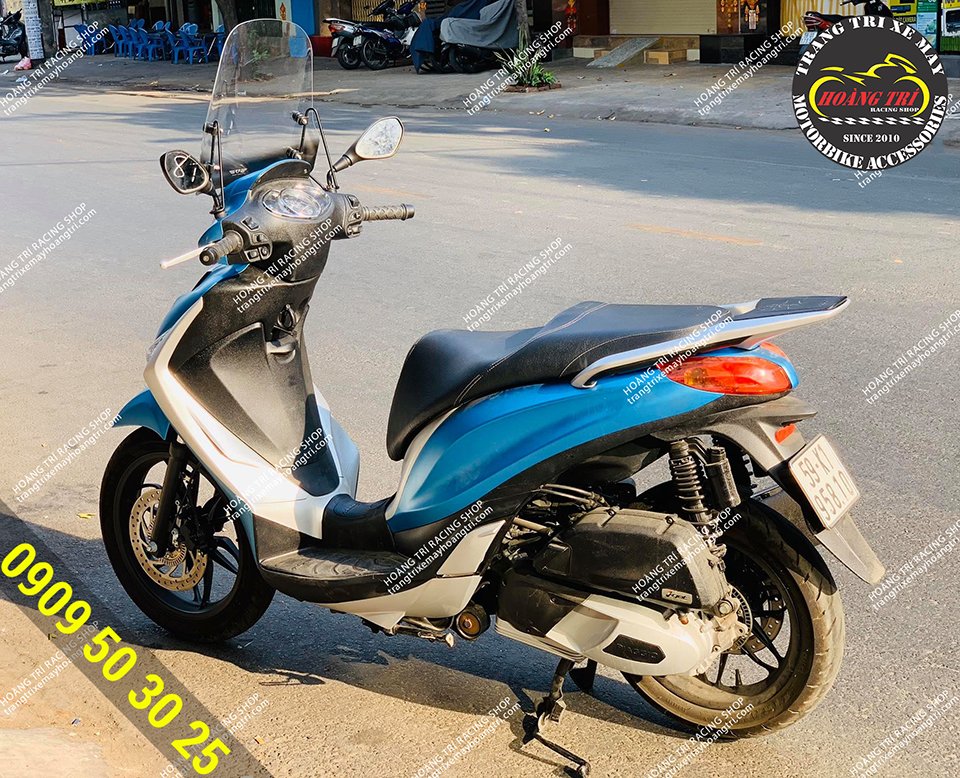 Luxury on the street with Vespa style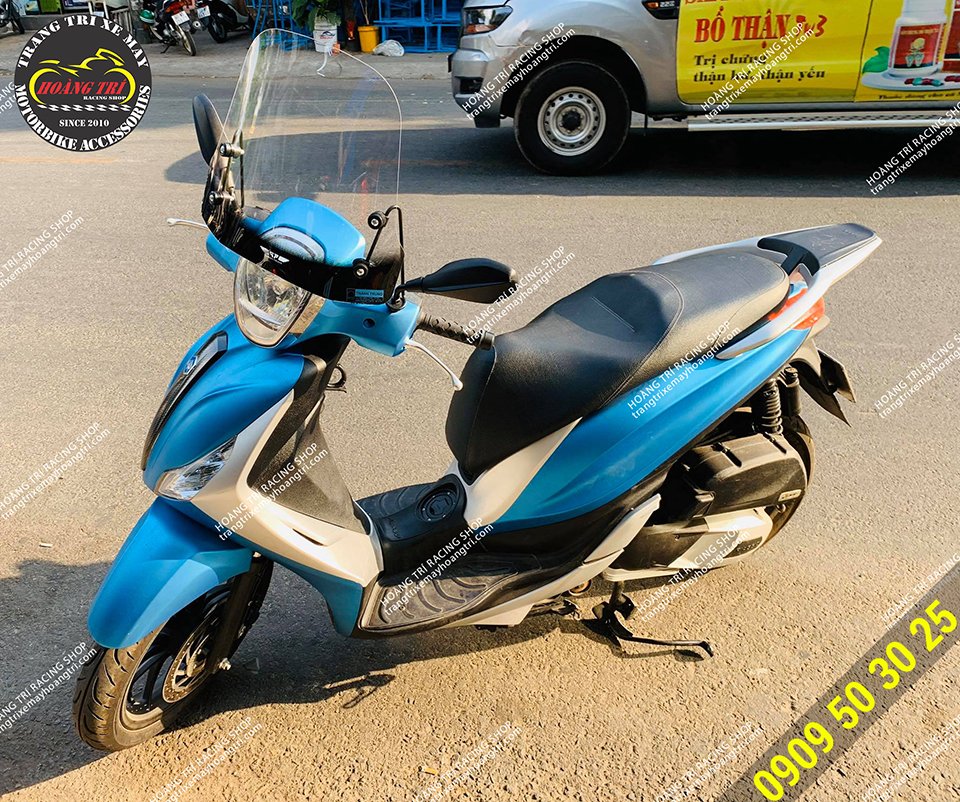 There are also many conveniences when you mount the Medley windshield