In order for the middle baga position of the car to limit scratches and be able to carry more heavy objects, your pet needs to be upgraded with the PCX 160 middle baga. The PCX 160 middle baga - Monolithic CNC aluminum is one of the PCX car toys. 160 indispensable for your pet. Especially if you often carry heavy objects in front or have small children, the aluminum CNC PCX 160 baga is even more necessary. Consult and equip your pet right away!
You May Like:  PCX 160 Car Toy - Revolution Thailand Oil Cap
The middle baga product PCX 160 has the same design as the middle baga of the previous model PCX 2018. The product is made of monolithic aluminum material and processed by high-tech cutting machines to make the product have delicate cuts. and delicate. At the center of the product is engraved the HTRacing brand and the website of the shop inoxxe.vn. In addition, the CNC aluminum material is very sturdy and can withstand great forces from above. Above all, it is still ensured that the fuel filling function on the PCX 160 does not interfere with nor interfere with the baga between the newly installed CNC aluminum PCX 160 .
The process of installing the baga between PCX 160:
- In general, the PCX 160 has the middle baga installed quite similar to the previous 2014 - 2018 PCX series. Customers need to agree to drill 1 hole at the position of the rear handlebar cover.
- In addition, the PCX 160 series is not designed with a screw hole at the saddle position like previous PCX models. Therefore, it is necessary to drill an additional hole at this position to install it for your pet.
- After that, everything becomes simpler than before, just tighten the screws and complete the installation for the PCX 160.
In addition, let your pet car promote more utilities. Customers need to equip more CNC aluminum hangers to make the hangers easier (price does not include CNC aluminum hangers ). All are available at Hoang Tri Shop. We invite you to visit and equip your car with accessories for PCX 160 at one of 2 branches:
Address 1: 158 -160 Han Hai Nguyen, Ward 8, District 11, HCMC
Address 2: 586 Pham The Hien, Ward 4, District 8, HCMC
Phone:  0909 4747 13 - 0909 5030 25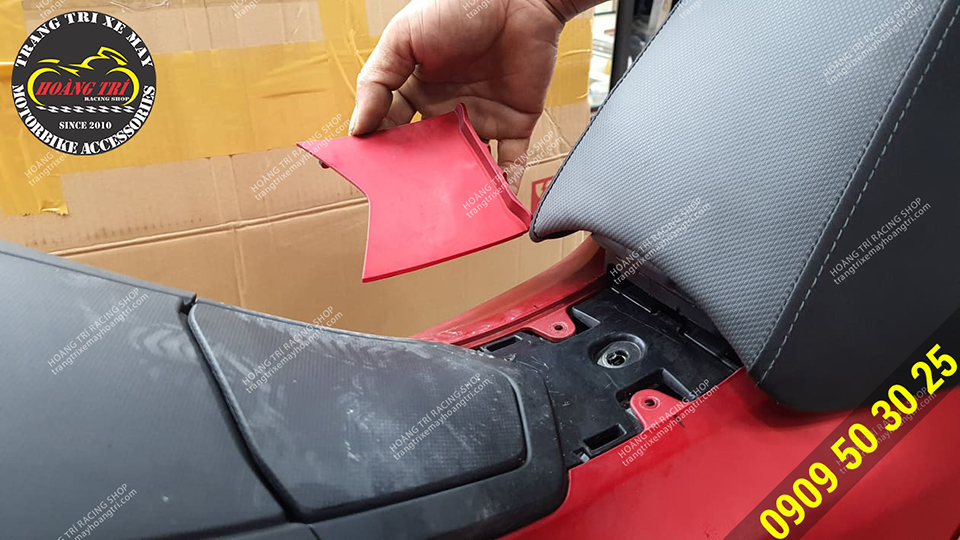 Need to drill a hole on the place below the saddle to install the baga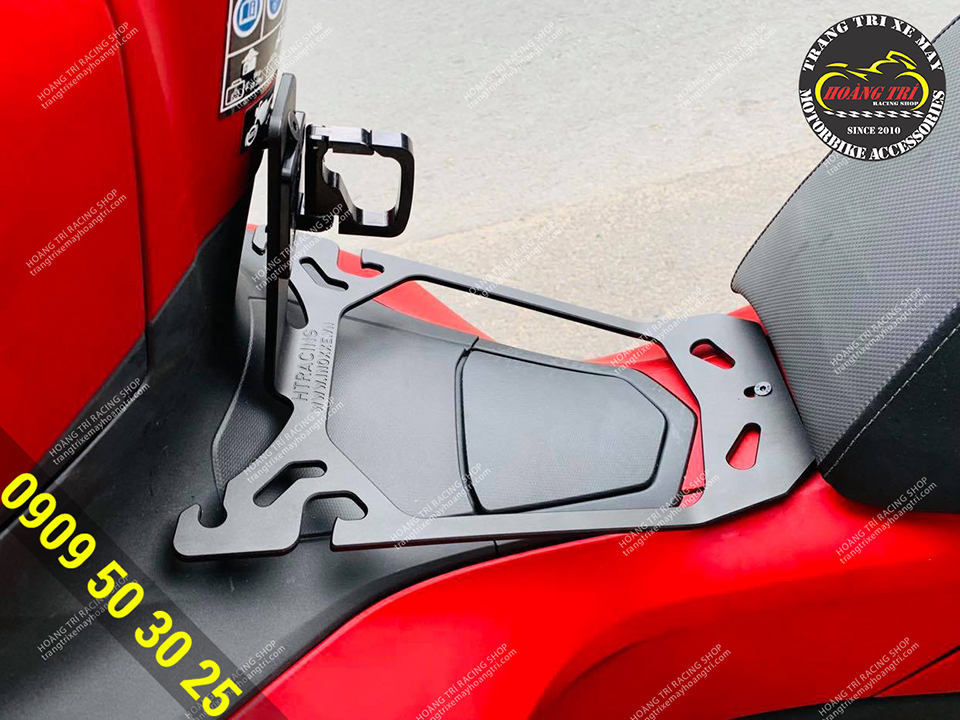 One more position to drill - cover behind the steering wheel
The owner of the car installed a CNC aluminum hanger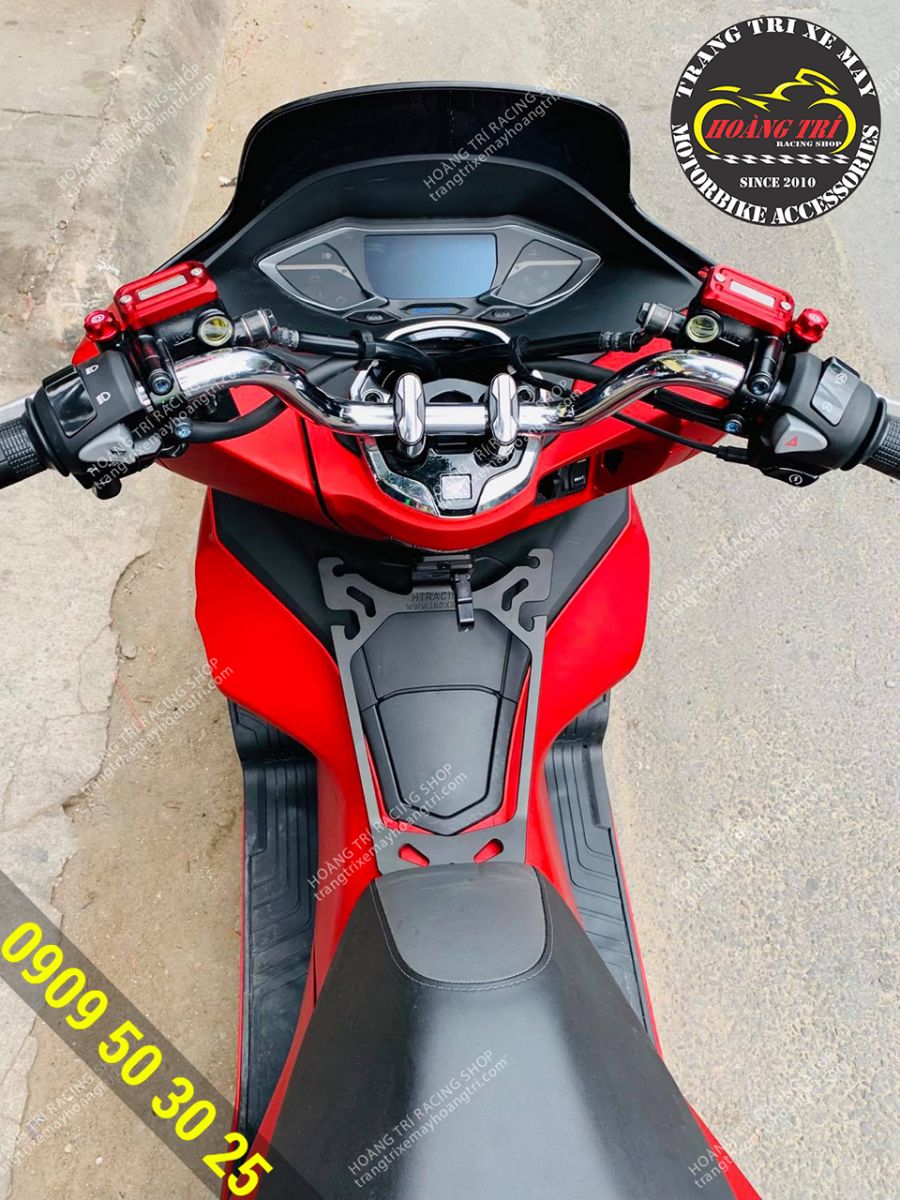 The product is fully installed without any friction when refueling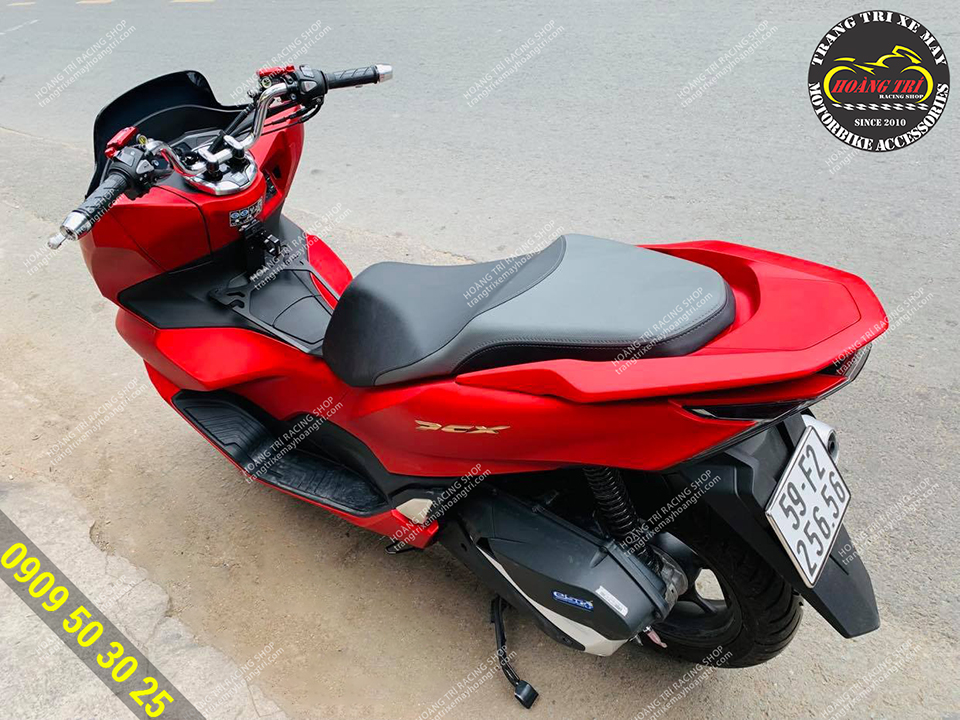 Beautiful PCX 160 with some accessories for the car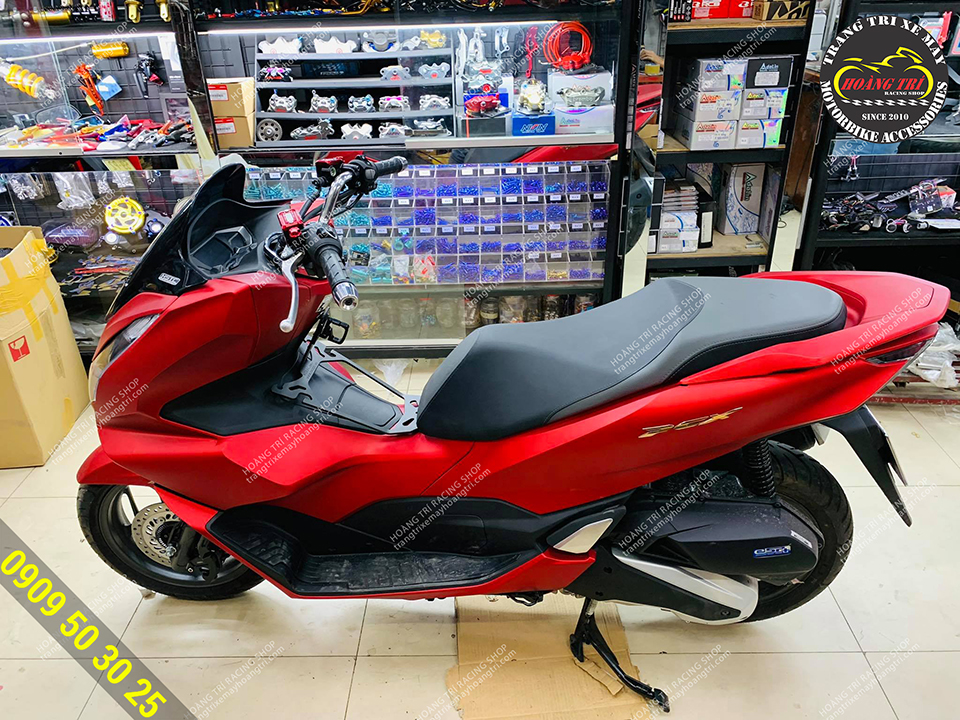 Overview of the first PCX 160 to visit Hoang Tri Shop