The nameplate of titanium motorcycle makes many customers flutter. However, Hoang Tri Racing Shop introduces to customers a product of amazing quality at first sight of the product. Titanium motorcycle nameplate - titanium nameplate ordered on request. You will be free to be creative and customize the colors, content and textures on the Titanium motorcycle nameplate as required.
You may want to see more: Custom mica nameplates
How to order motorcycle mica nameplate - motorcycle nameplate on request:
Step 1:  You need to place an order or contact the consulting department to order online (Also, you can also go to 1 of 2 branches of Hoang Tri Racing Shop to order directly at the store).
Step 2:  You need to make a deposit in advance for the shop to do for you (Cash, transfer or phone card deposit)
Step 3:  Wait for the nameplate to be completed and delivered to you.
Note: Usually, the time to complete the nameplate as required is 5-7 working days (Excluding Saturdays, Sundays and holidays). In addition, when customers order online, they need more time to deliver goods to you via courier service or COD.
Don't forget 1 of 2 branches that make  Titan motorcycle nameplates  on demand in District 11 and District 8:
Address 1: 158 -160 Han Hai Nguyen, Ward 8, District 11, HCMC
Address 2: 586 Pham The Hien, Ward 4, District 8, HCMC
Phone:  0909 4747 13 - 0909 5030 25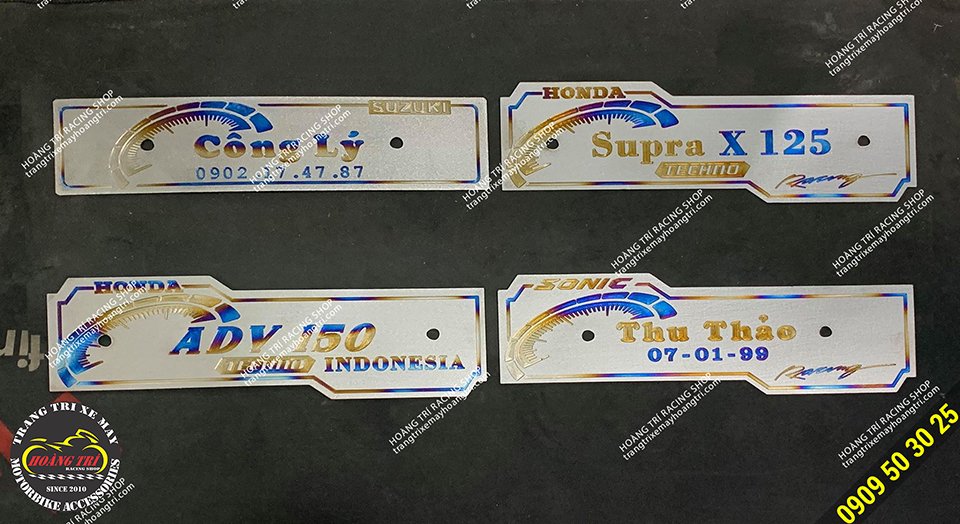 Many customers do not make an appointment but come to install titanium nameplates on request
Add 2 more beautiful titanium nameplates ordered by customers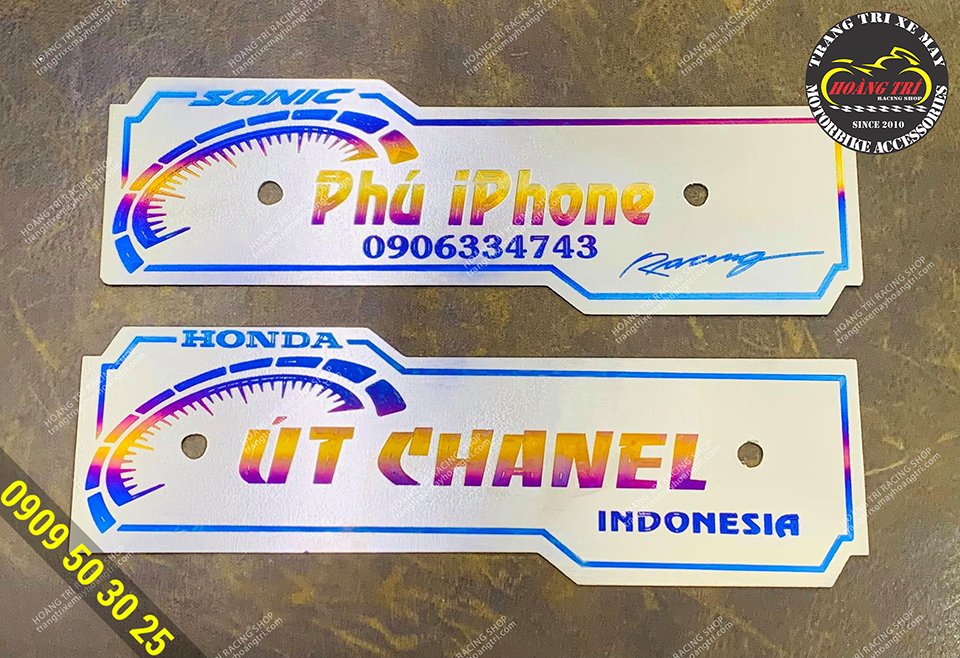 Add 2 name boards pre-ordered by customers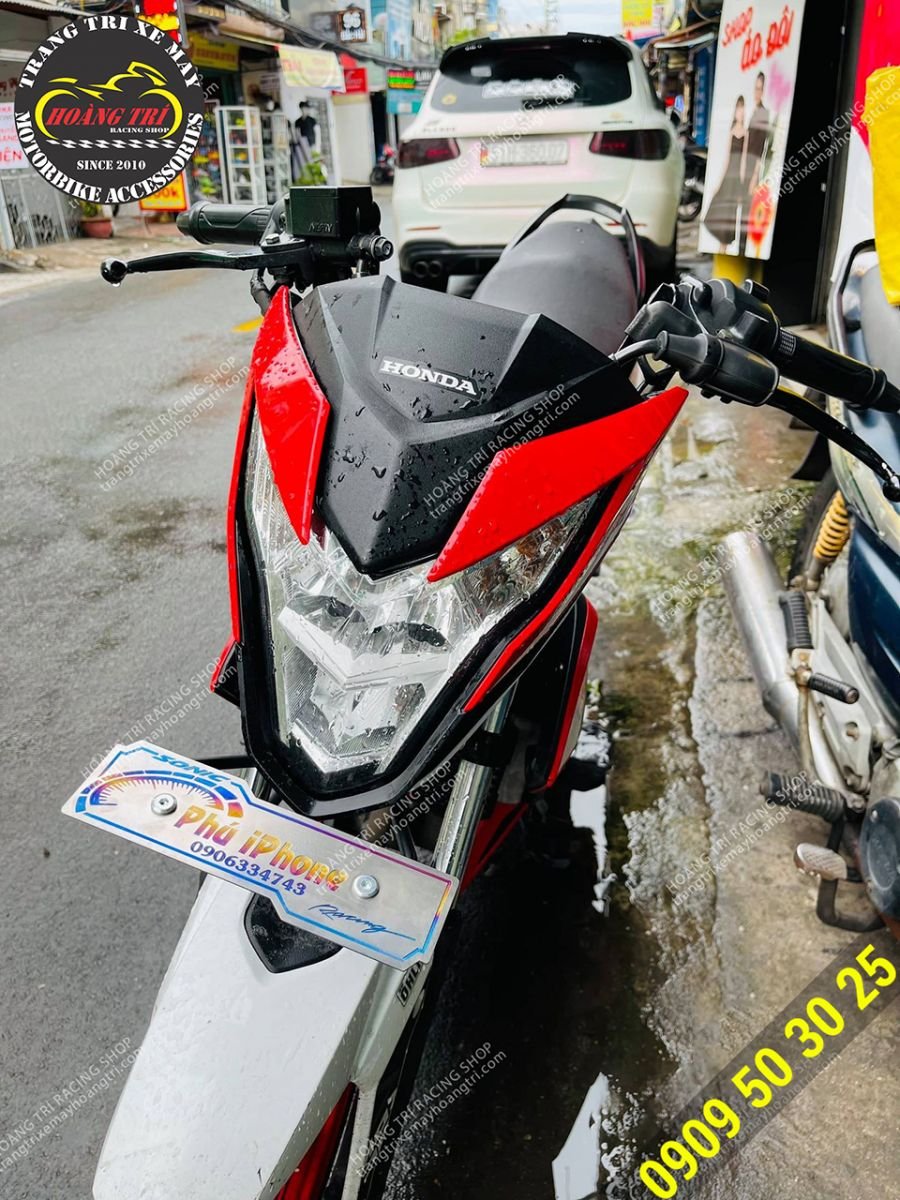 Titanium nameplate mounted on Sonic (Thanks to the customer who sent the picture to the shop)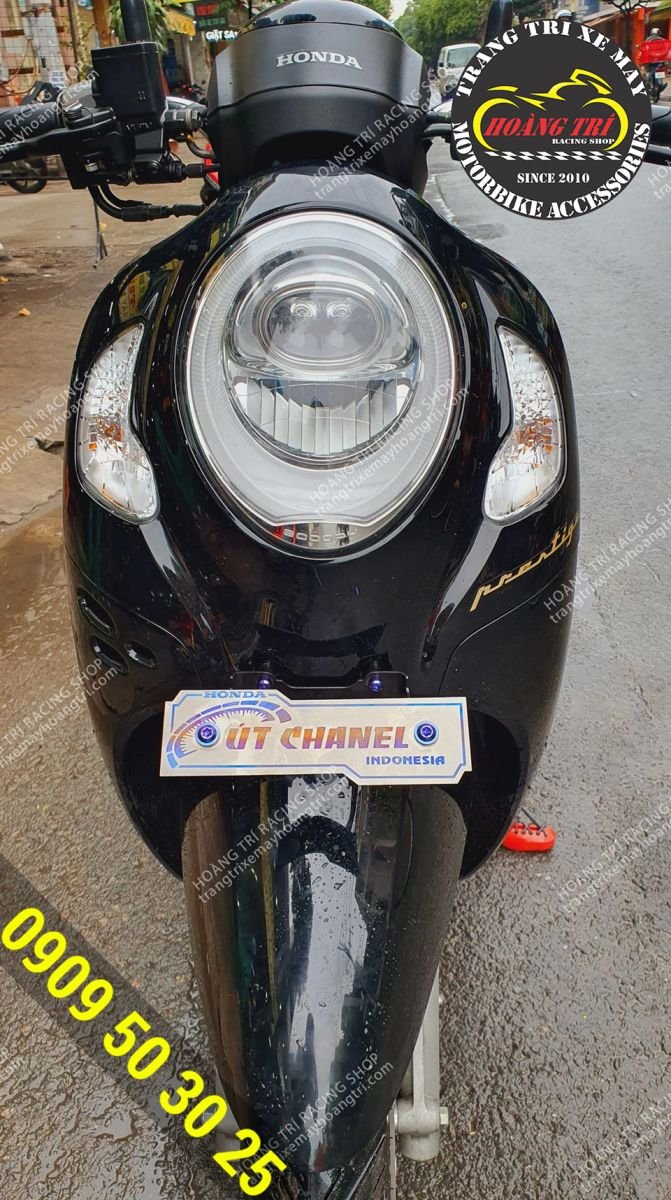 The product has been installed on the car with the name Út Chanel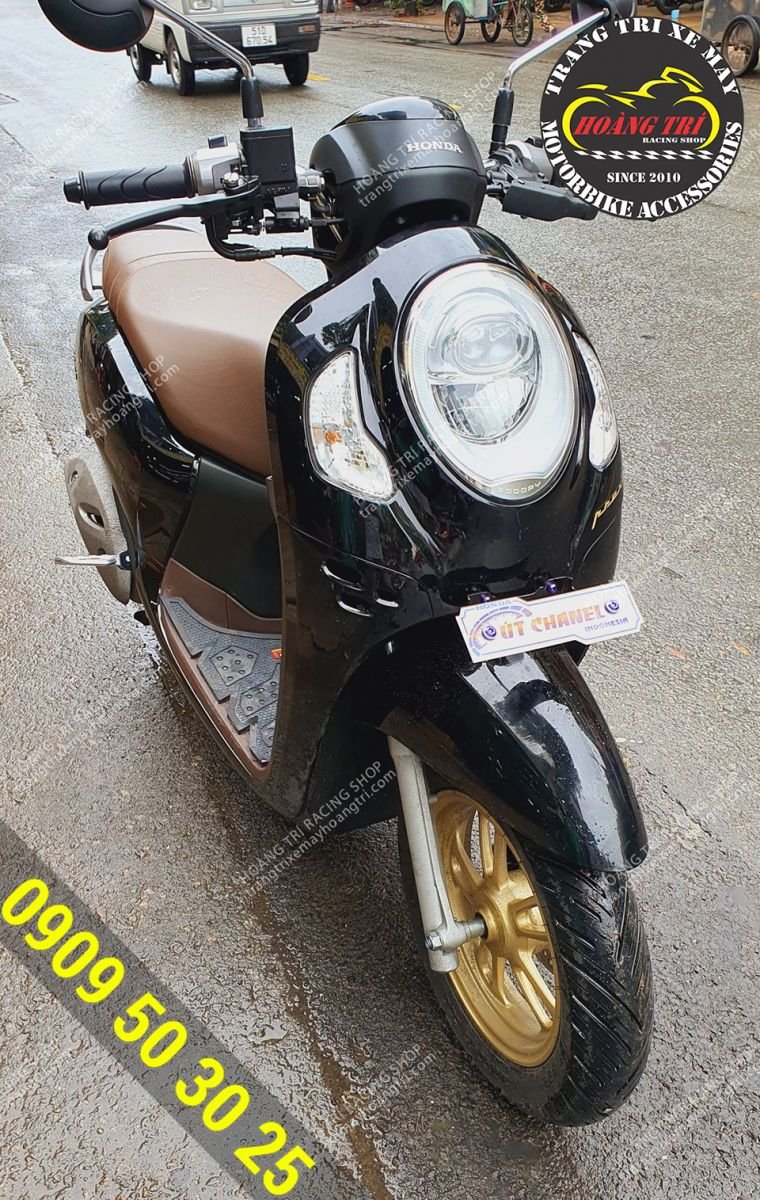 The product mounts at the position below the car's mask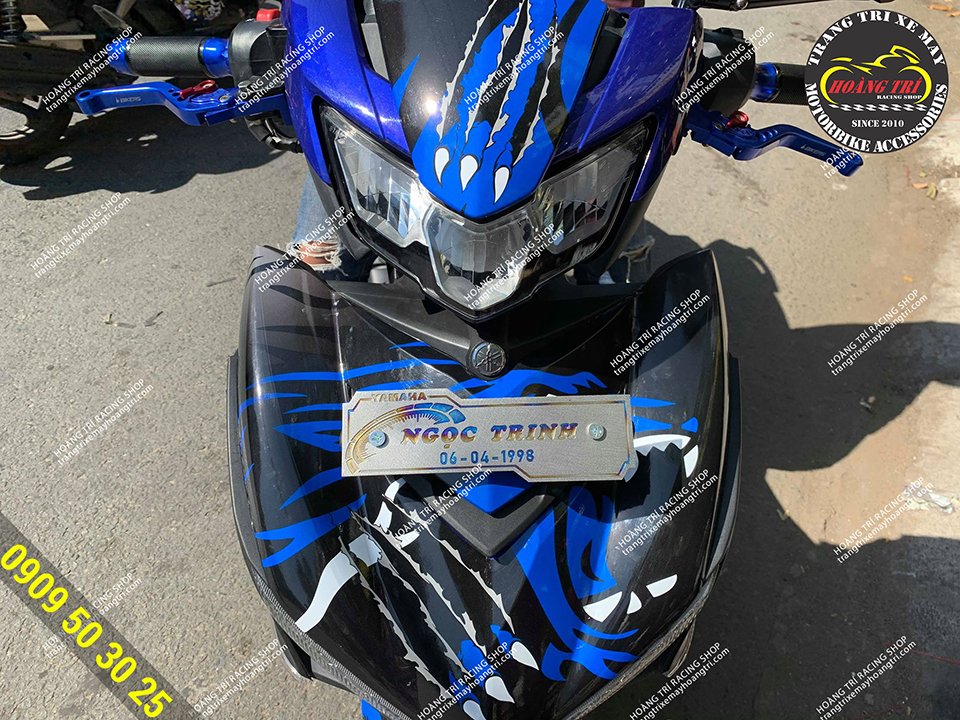 Name plate of car owner's name with date of birth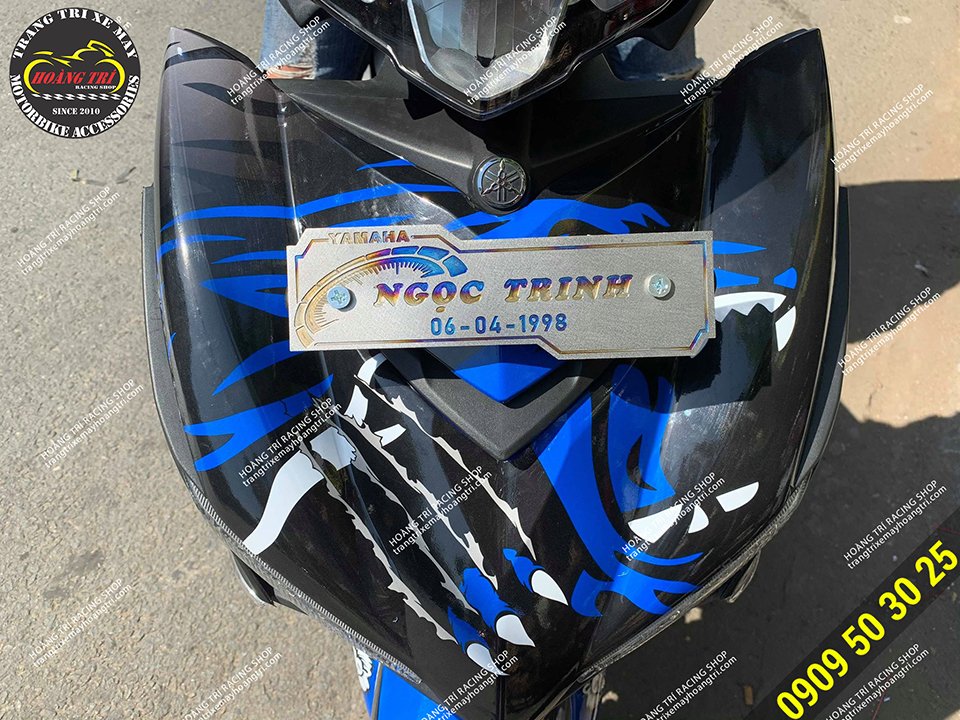 Close-up of beautiful color details of Ngoc Trinh letters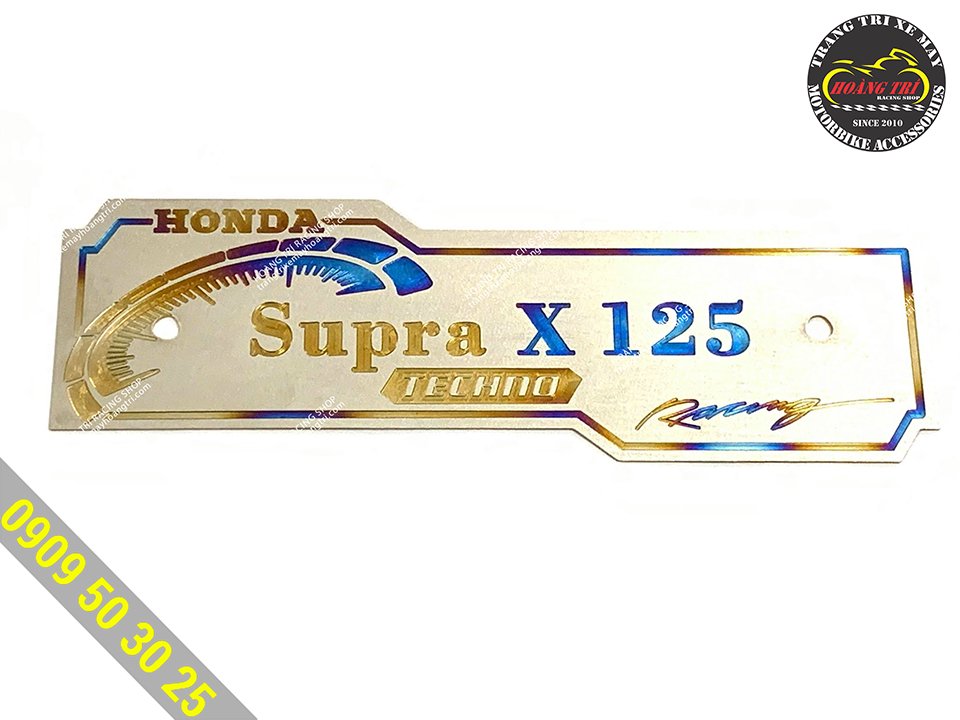 On-demand titanium nameplate Supra X 125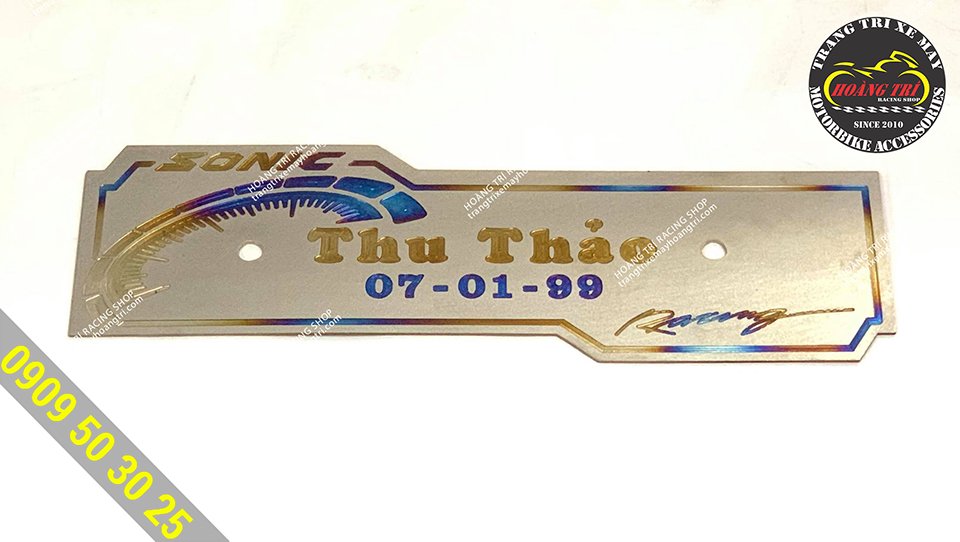 Titanium nameplate on request, named after date of birth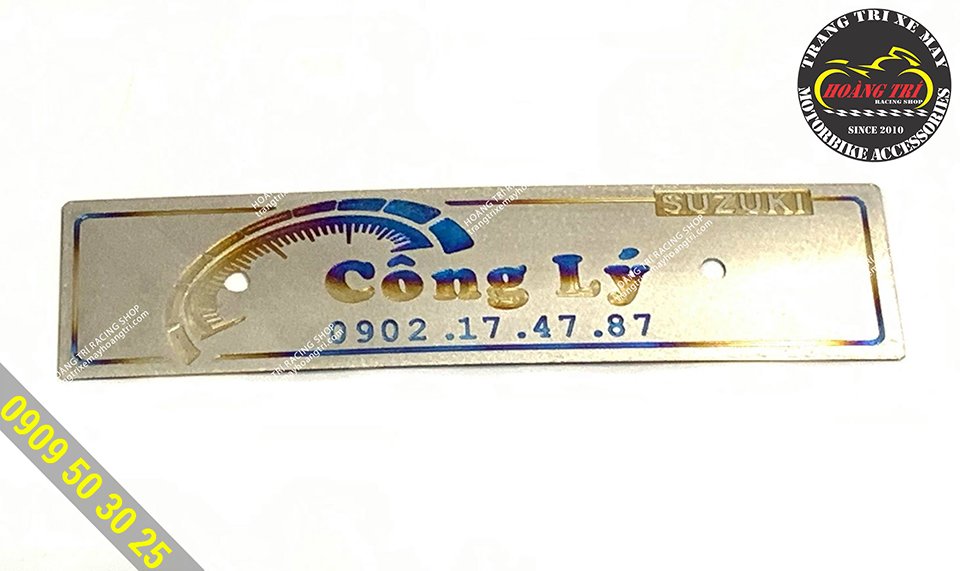 Titanium name plate made to order name and phone number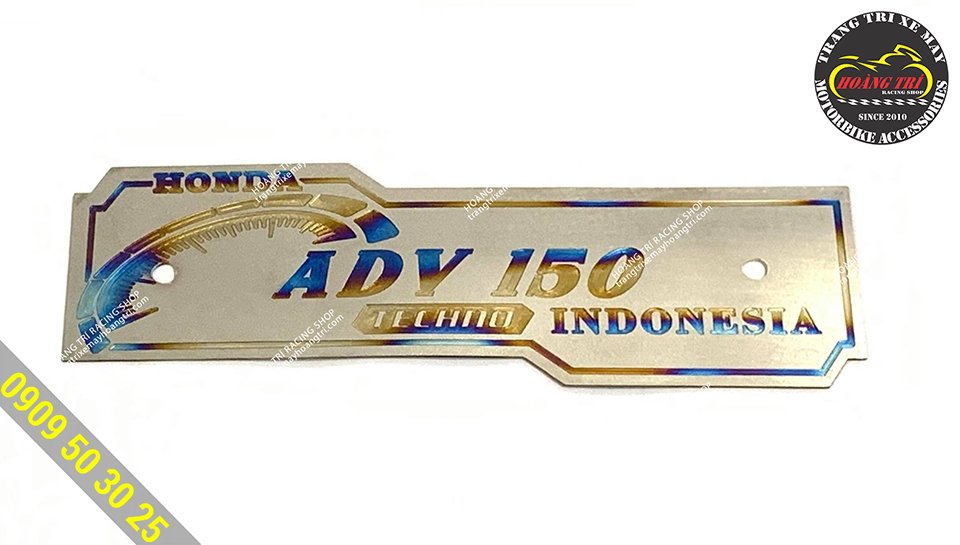 Titanium nameplate on request - vehicle name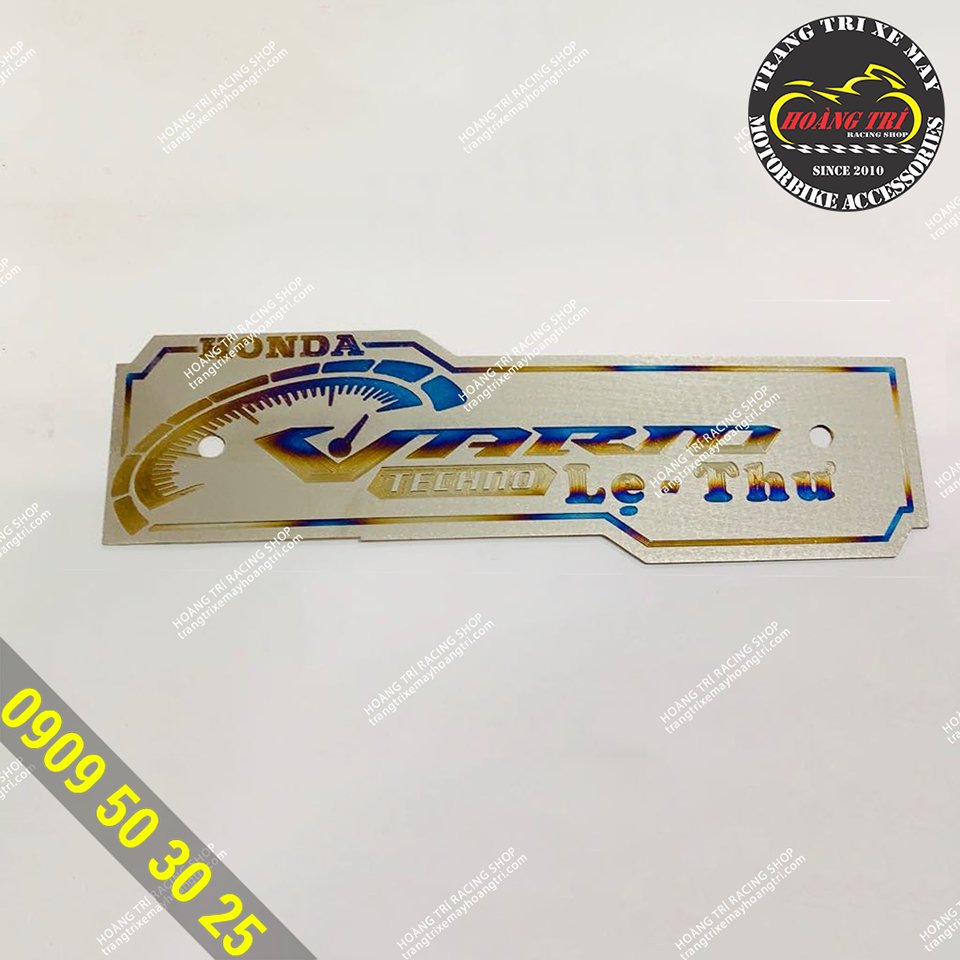 Motorcycle nameplate - Titanium nameplate made to order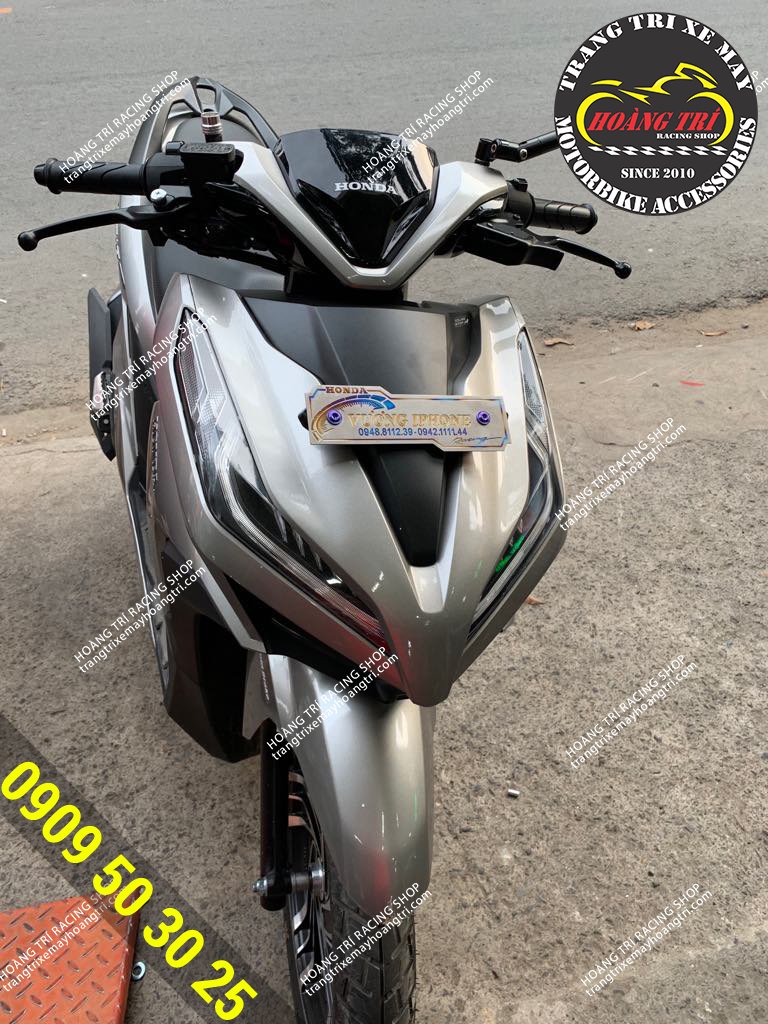 The Vario has a titanium nameplate with the name Vuong iPhone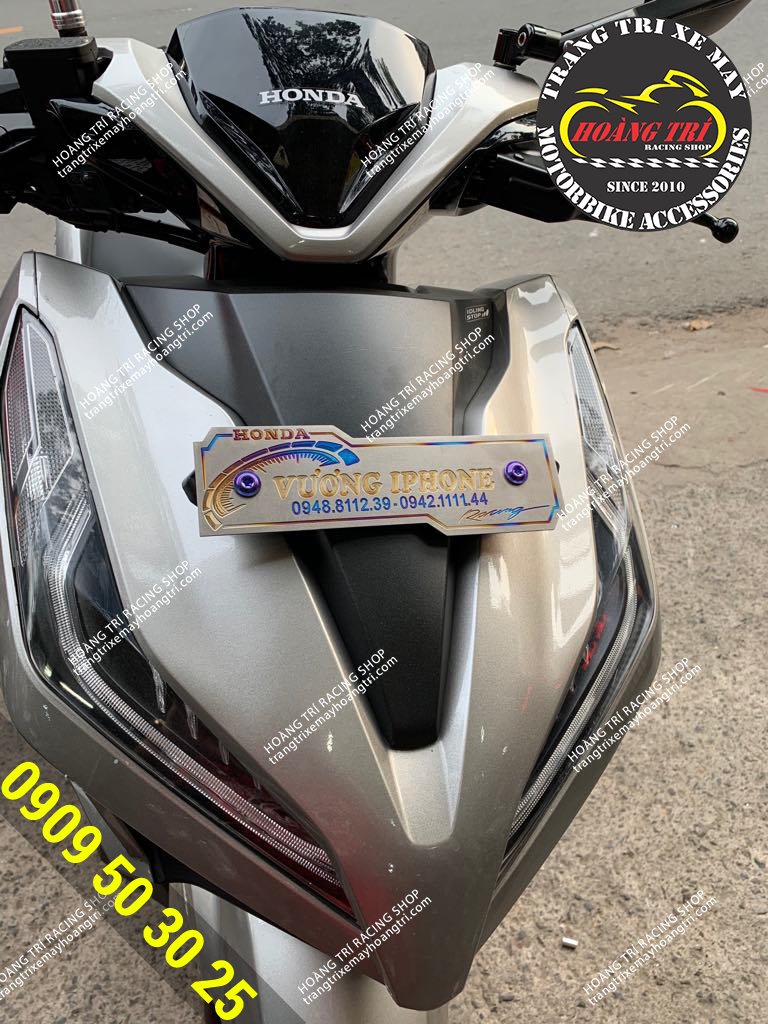 Close-up details of Titan motorcycle nameplates just designed for customers