Guest! In addition to car stamps on request, Hoang Tri Shop also has a motorbike saddle cover service on request! Customers can request the style of the saddle as well as add their name to the saddle, the name of the person they love,... Please refer to the pictures below for a more detailed look at the product.
You may like: Custom motorcycle nameplates
Why is the saddle damaged?
There are many reasons why your motorcycle saddle is damaged. But Hoang Tri Racing Shop points out 2 main causes for your saddle to be damaged which are:
- Weather damage : Weather is the cause of the outer skin of your saddle "aging". Leaving the car in the hot sun causes the skin to stretch and for a long time leads to the car's skin being rotten and easy to tear when a small force is applied.
- Damage due to external influences: With this cause, there are many factors such as: cat screaming, hitting sharp objects, ...
What to do to make the saddle look as good as new?
Many customers are intending to completely replace the motorcycle saddle (including the inner foam mattress). However, there is a way you can save a lot more money and that is to cover the motorcycle saddle . Covering the saddle will save a lot of money when you do not change the inner foam mattress of the saddle. Depending on the requirements and design for the saddle, the cost will be different. Customers can embroider their own name or a certain brand name to bring their own personality on the car. Customers can inbox directly, order on the website as well as the sales channels of Hoang Tri Shop to exchange and quote specific prices upon request.
Address 1:  158 -160 Han Hai Nguyen, Ward 8, District 11, HCMC
Address 2:  586 Pham The Hien, Ward 4, District 8, HCMC
Phone:  0909 4747 13 - 0909 5030 25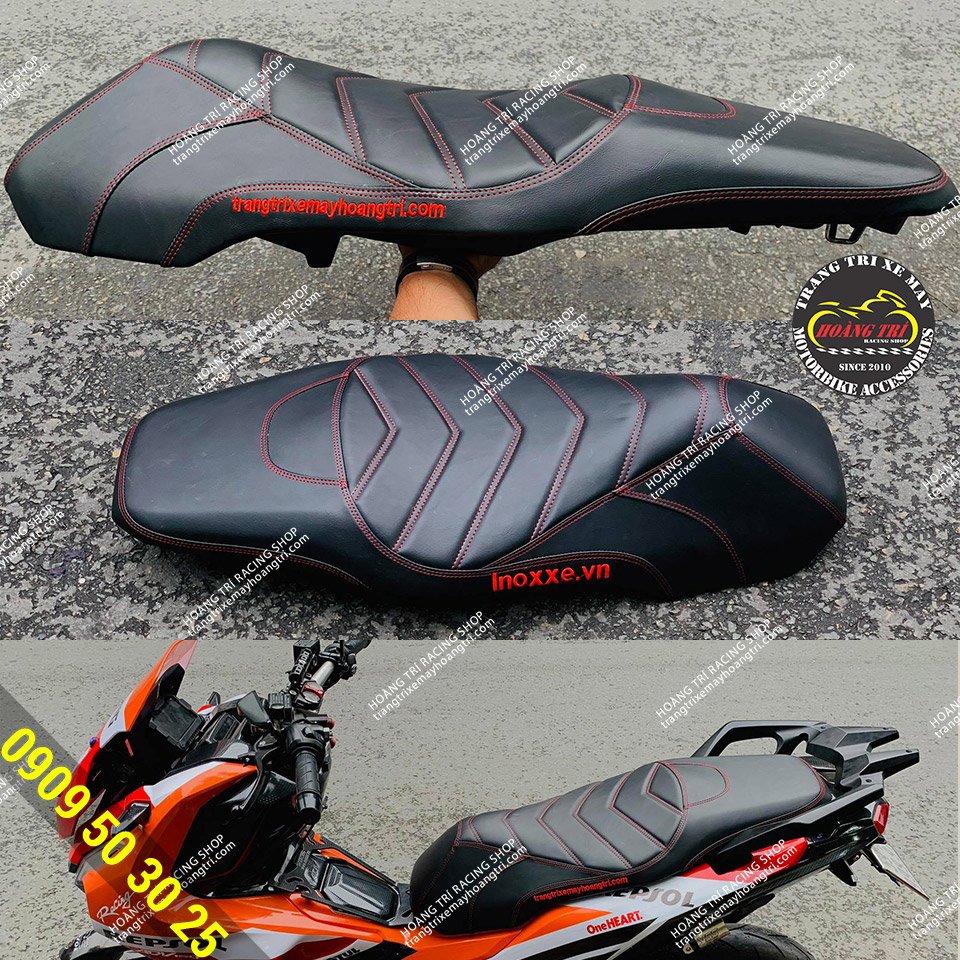 The ADV 150 has been covered with a saddle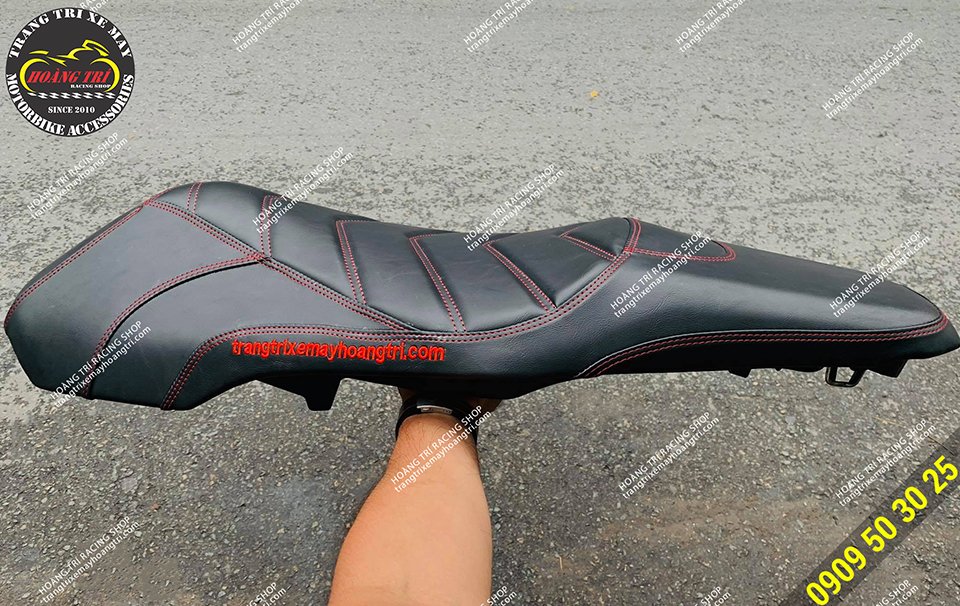 The saddle is wrapped and embroidered with the website name trangtrixemayhoangtri.com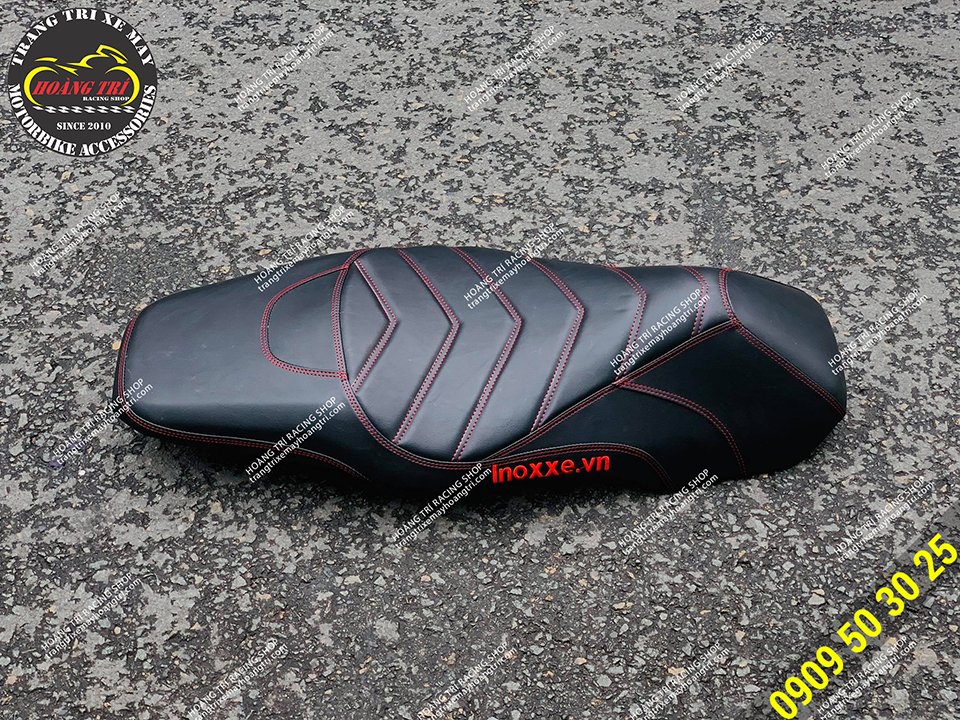 On the right is the website stainlessxe.vn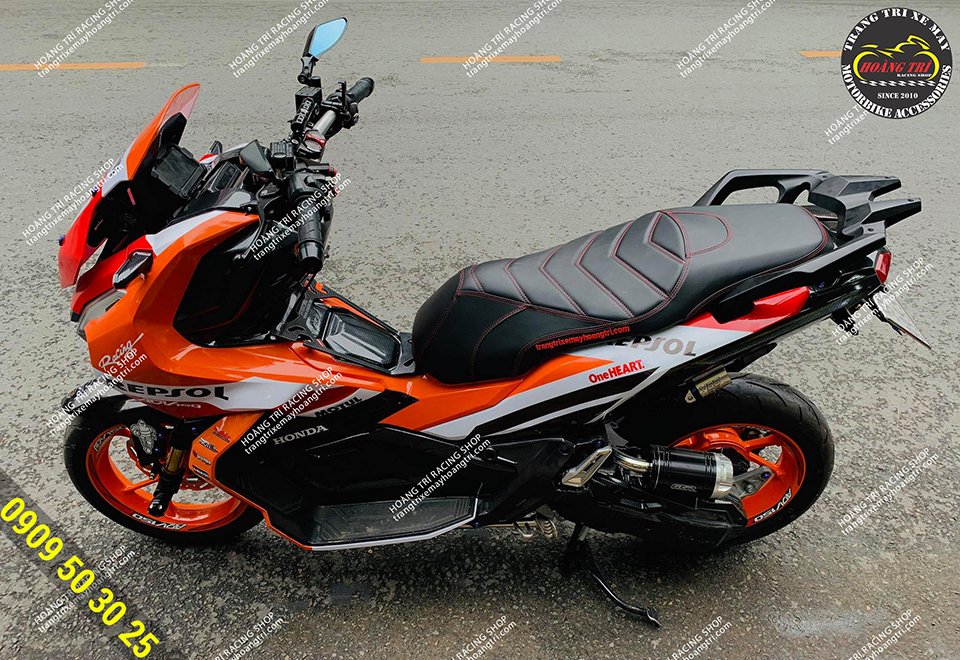 After being equipped on the car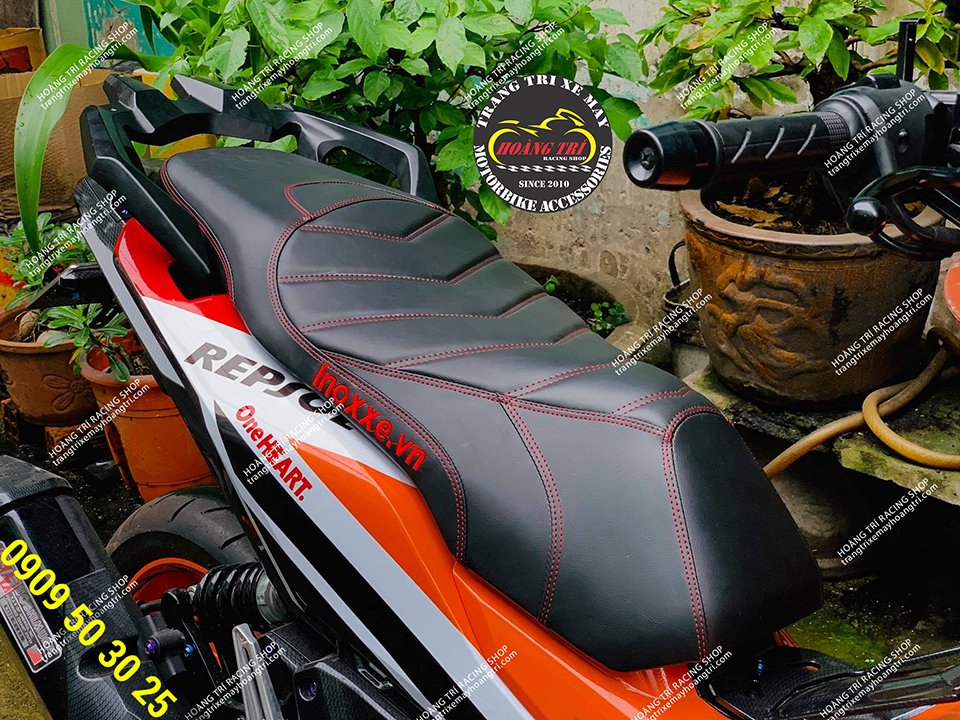 Bold personality, own style of the car owner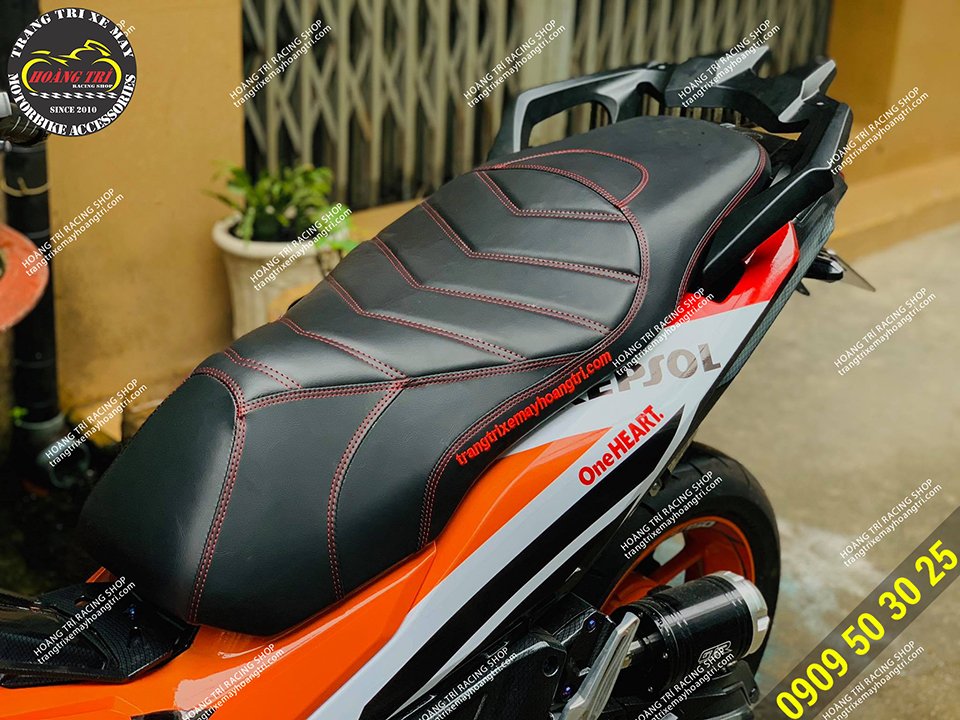 You can also embroider your name on this spot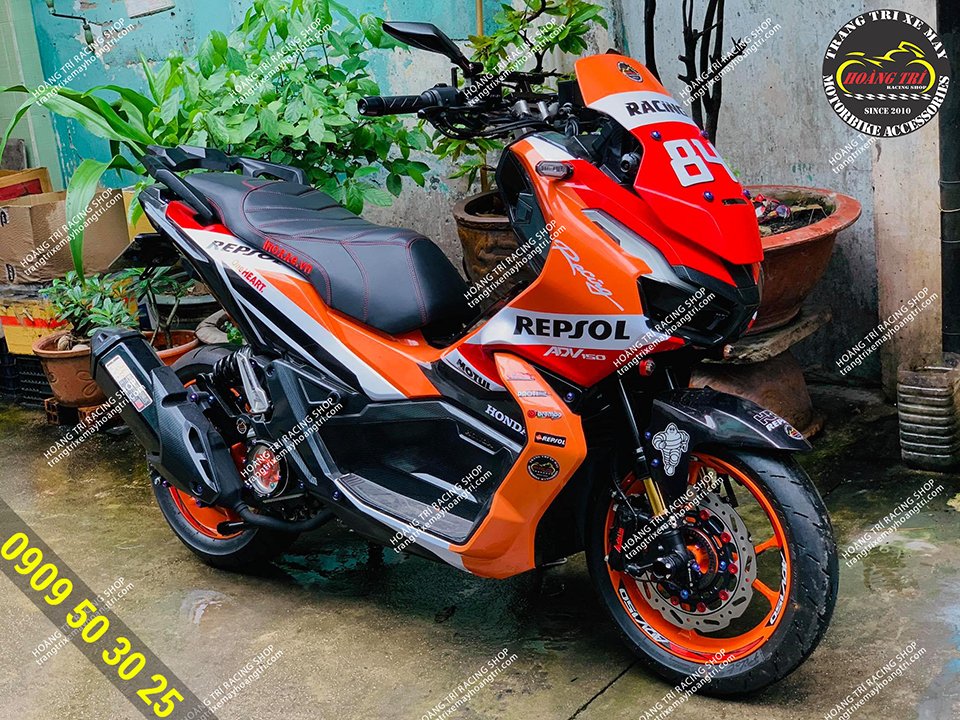 The saddle looks really cool and cool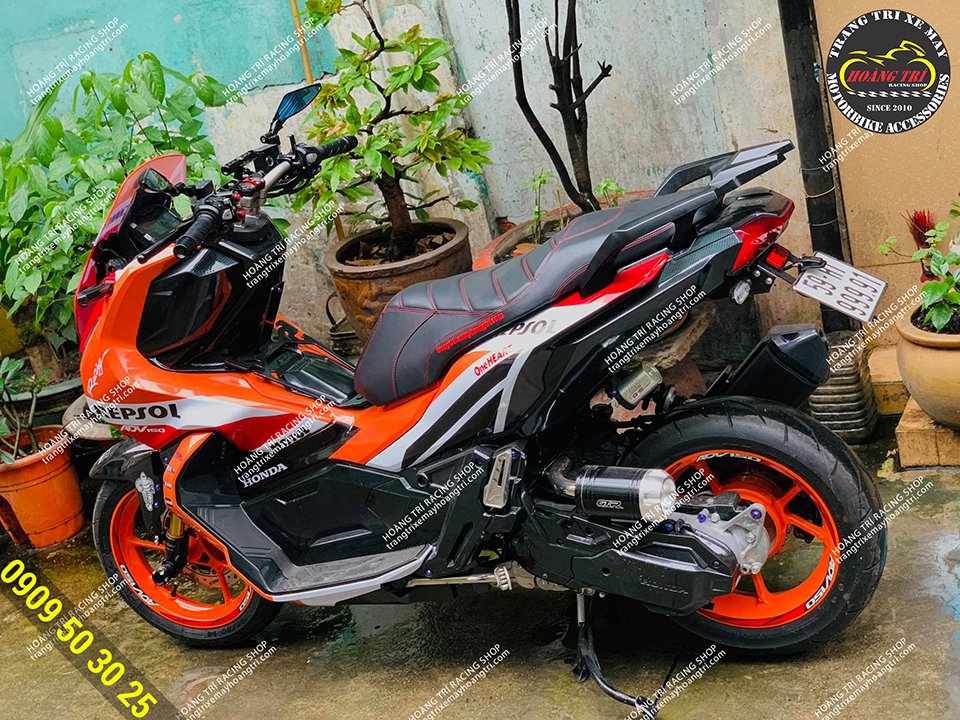 Come and experience the difference with motorbike seat covers at Hoang Tri Shop