If you are equipped with Nissin oil pigs, you cannot ignore the 220mm aluminum cage nissin disc. Hoang Tri Racing Shop has just paired Nissin-style discs to meet the needs of customers who want to add more discs to create the perfect Nissin duo. Refer to the disc details, disc parameters below and don't forget to add it to your cart!
Recommended to buy together: Nissin K4800 oil pig (black) - Nissin K4700 oil pig (white color)
Nissin-style discs are made of sturdy alloy material with a grayish-white outer edge and slanted longitudinal lines that evenly spread the rim. The inside is made from strong and sturdy aluminum that can withstand great forces, connected to the outer disc rim by red screws that look outstanding and attractive. Above all, the Nissin-style aluminum-cage disc with 220mm disc size looks bigger and more aggressive than the zin discs of some vehicles.
A special attraction of the Nissin-style disc is that it can be installed for many different vehicle models with extremely mobile installation positions. Can be installed for vehicles: Airblade, Vario 2015-2018 (125cc), Vision, SH Mode . For Airblade 2020 models with ABS, Vario 150cc, and PCX 2018 versions, this disc cannot be installed . The trick to make Nissin-style discs more beautiful is that you should use screws instead of screws on the car to create accents for your car.
Don't forget to order more Nissin oil pigs model K4800 or K4700 to be able to own the very beautiful Nissin brand duo! Products are currently available at Hoang Tri Shop and waiting for you to come and install them for your pet. Or you can order online, we support nationwide shipping by convenient COD service.
Address 1: 158 -160 Han Hai Nguyen, Ward 8, District 11, HCMC
Address 2: 586 Pham The Hien, Ward 4, District 8, HCMC
Phone:  0909 4747 13 - 0909 5030 25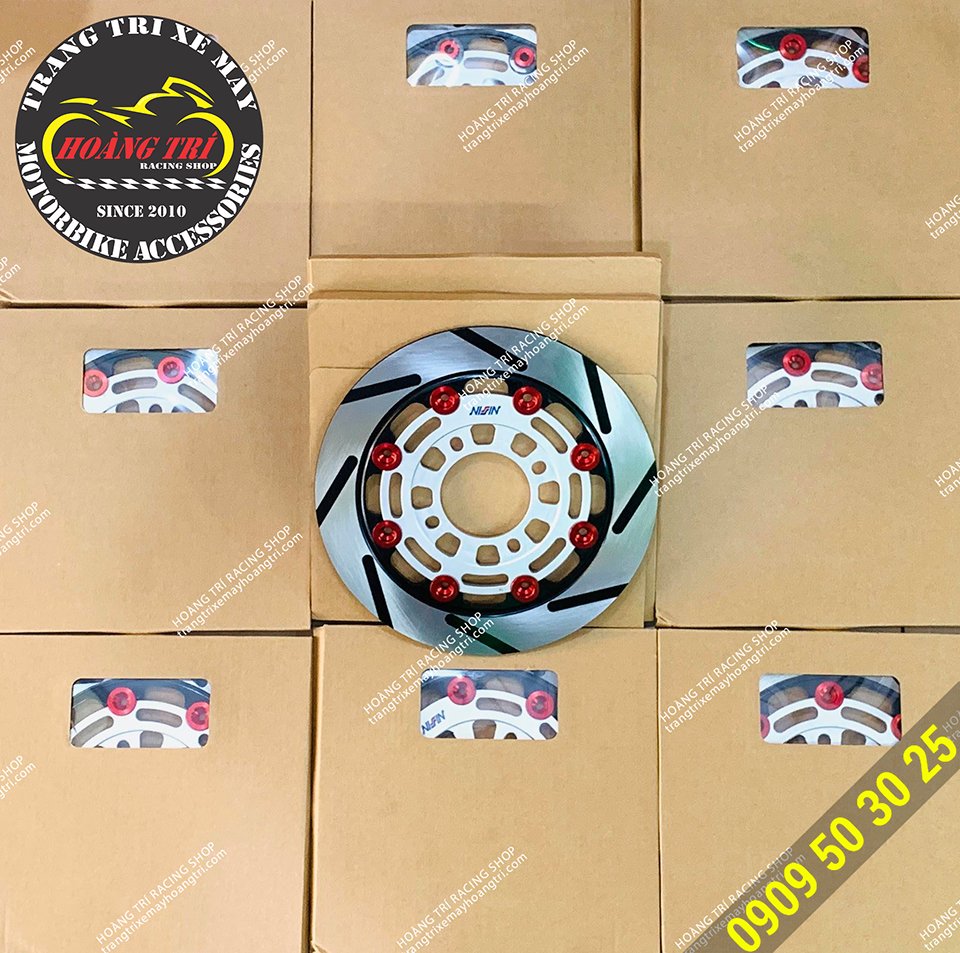 A close-up of Nissin-style discs of size 220mm is available at Hoang Tri Shop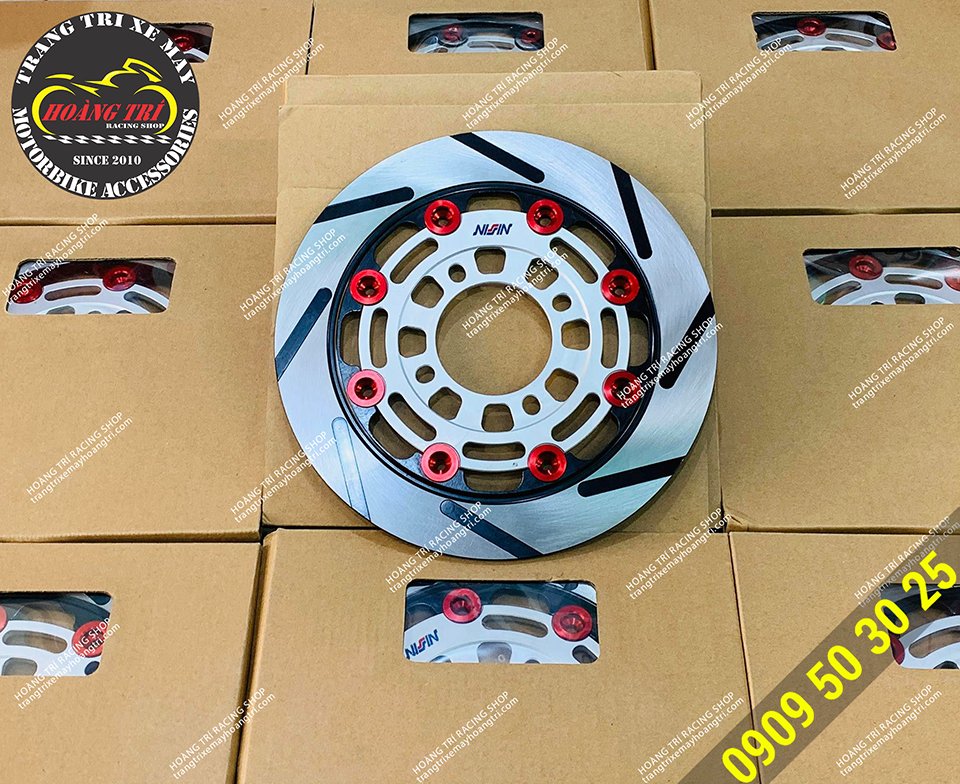 The disc has a large size and is suitable for many different car models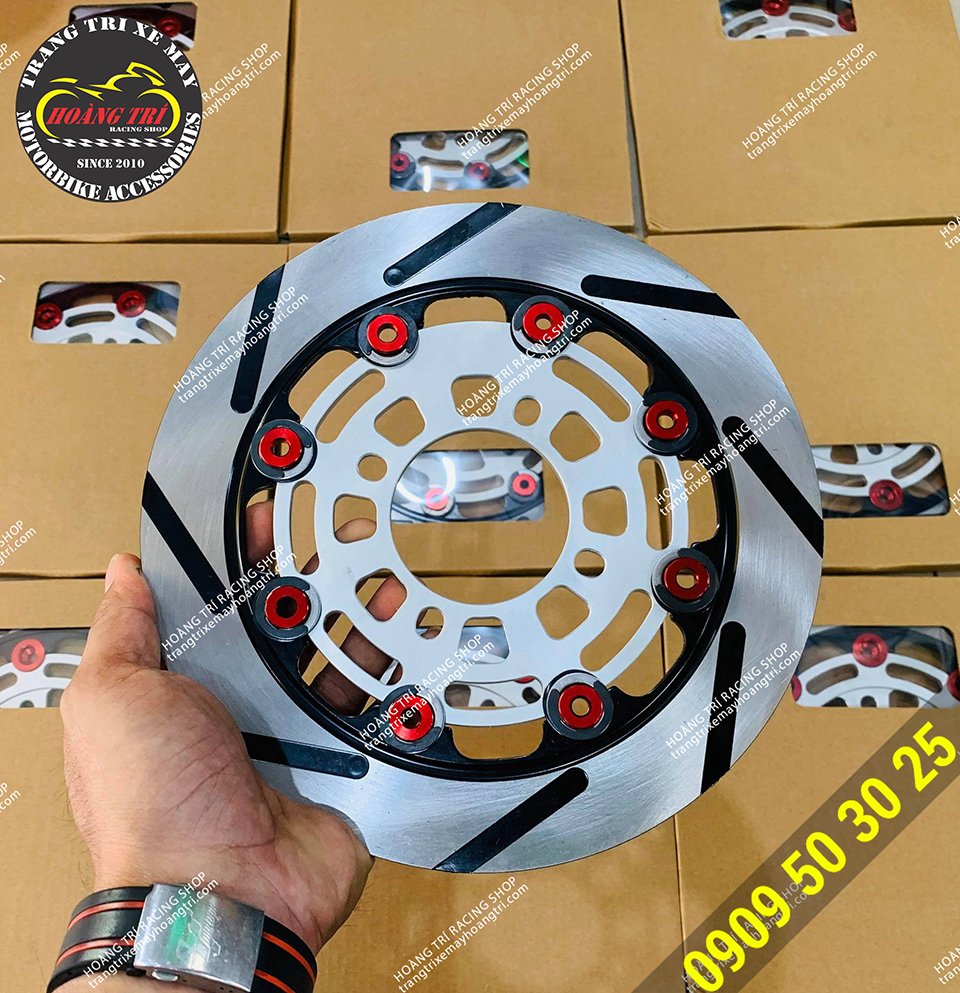 On the hand of the Nissin style plate with beautiful style screws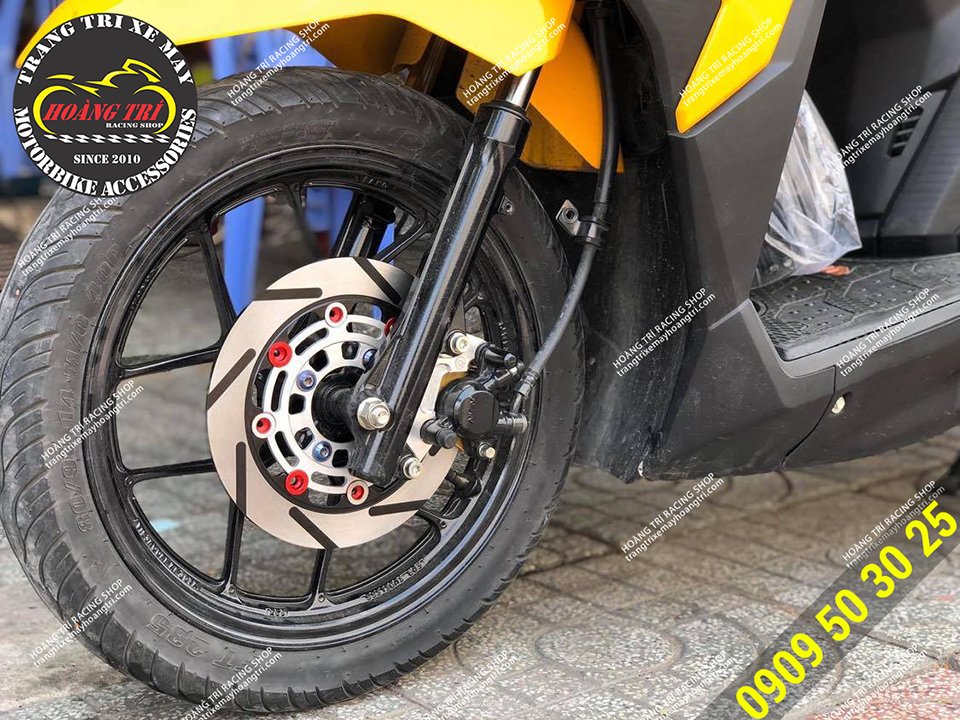 Another 2018 Vario with Nissin-style discs with aluminum cage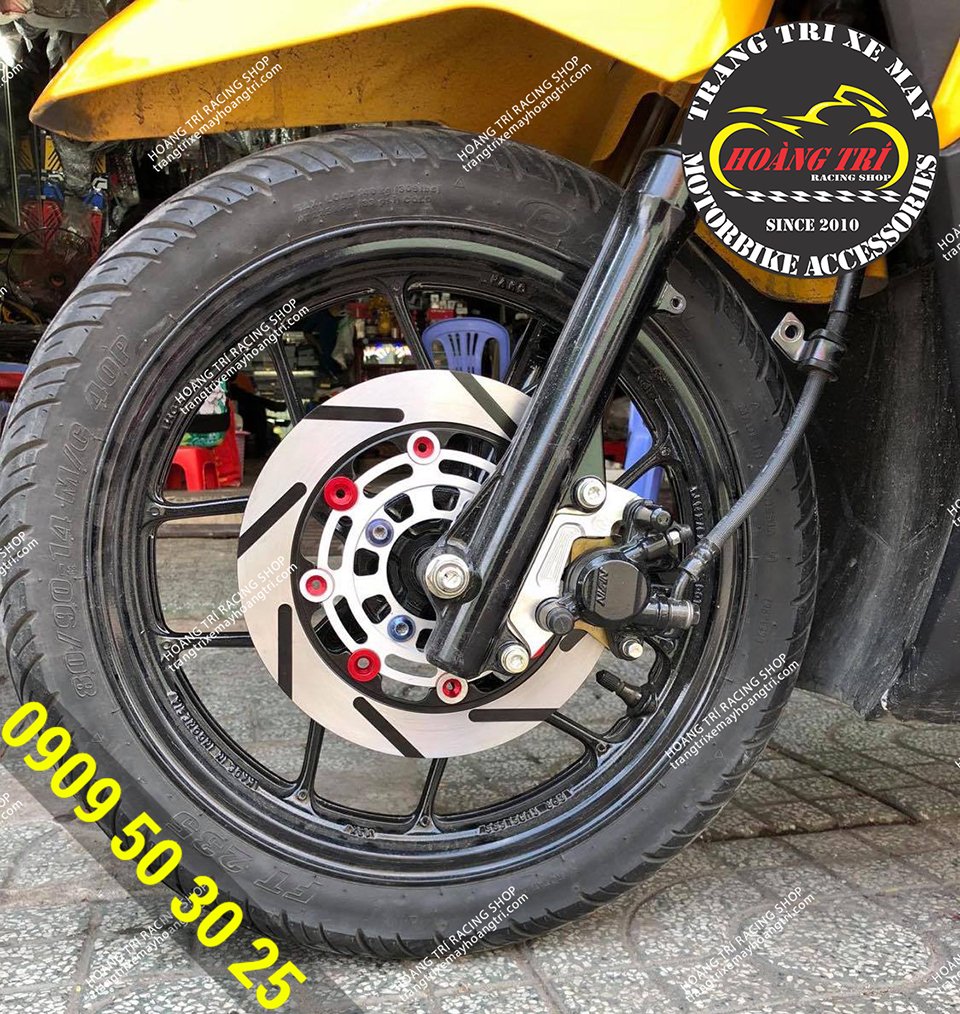 Size 220mm makes your car stand out more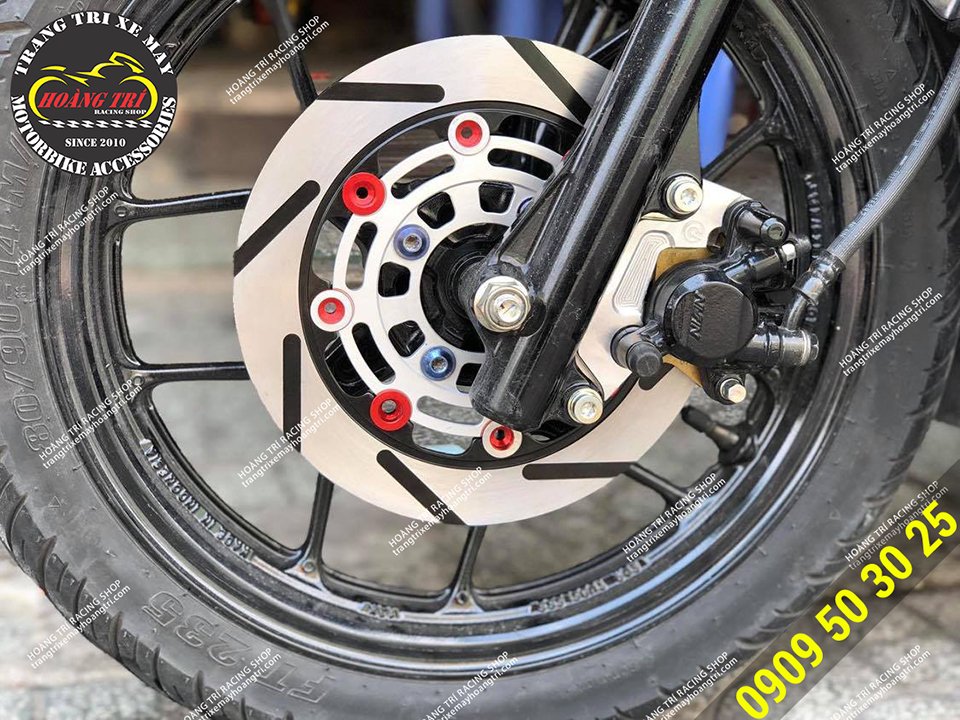 Decorated with eye-catching colorful style screws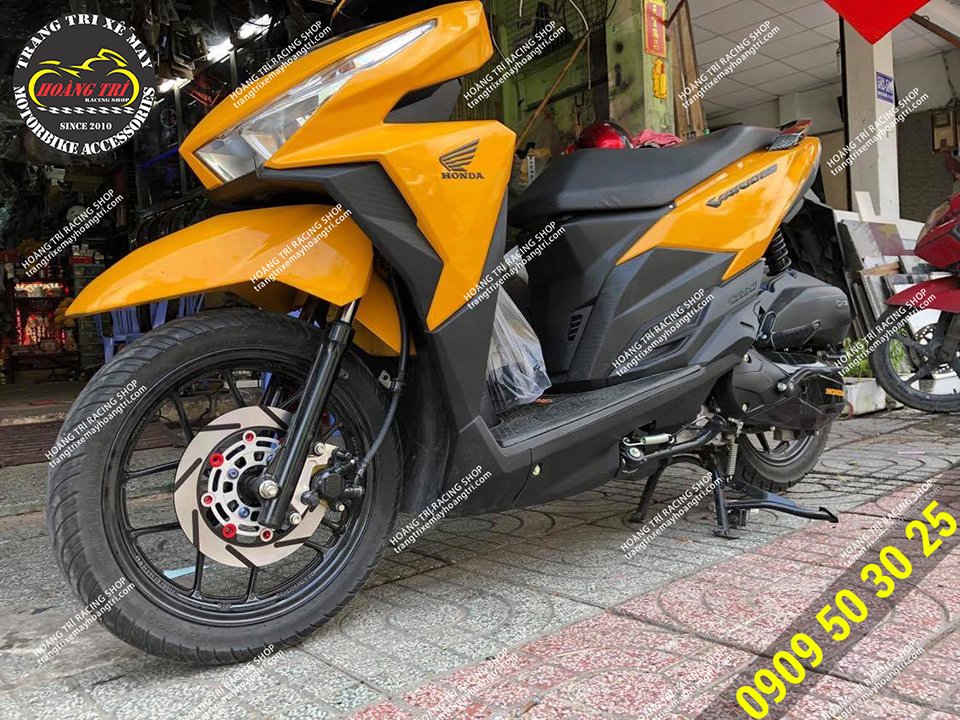 Pet car after equipping Nissin plate and style snail at Hoang Tri Shop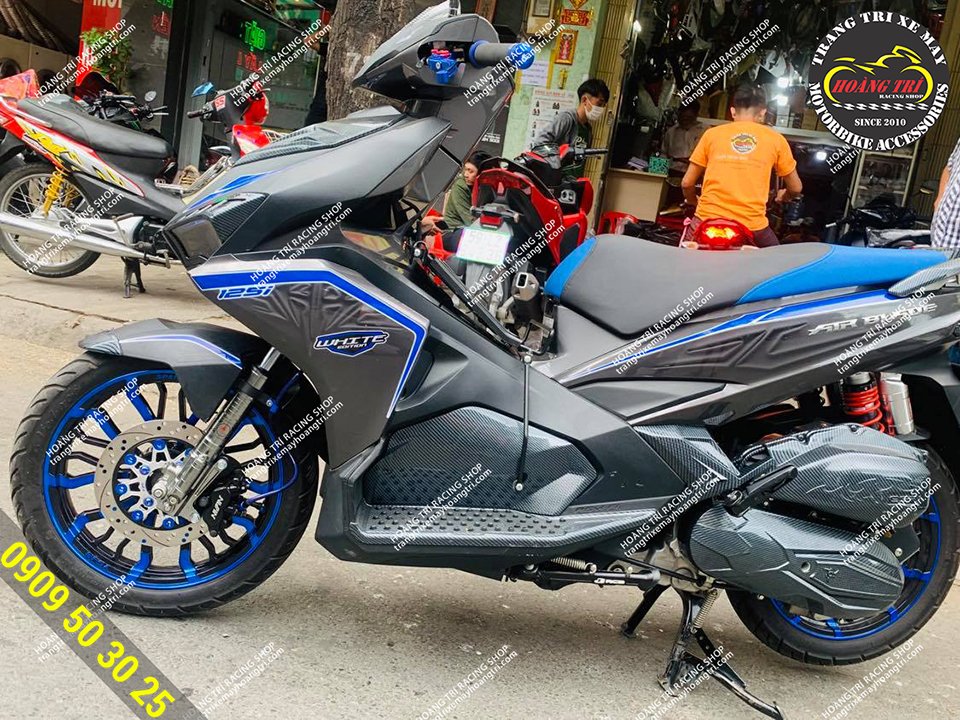 Aluminum cage nissin disc with blue screw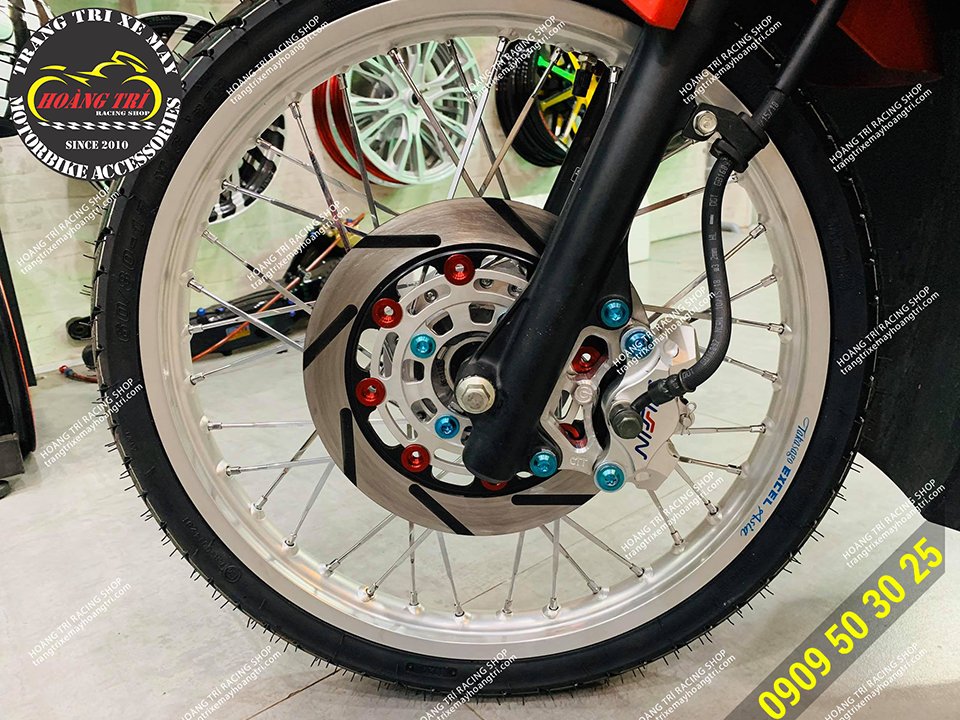 The Vario 2018 has also been released on a Nissin 220mm disc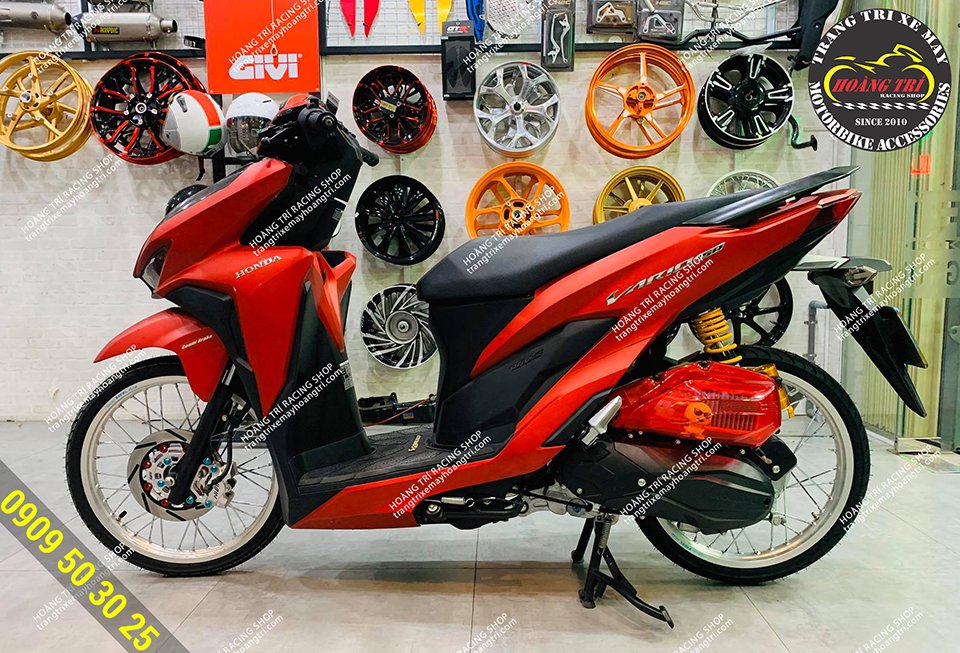 Overview of the pet car on the Vario 2018 toy car set at Hoang Tri Shop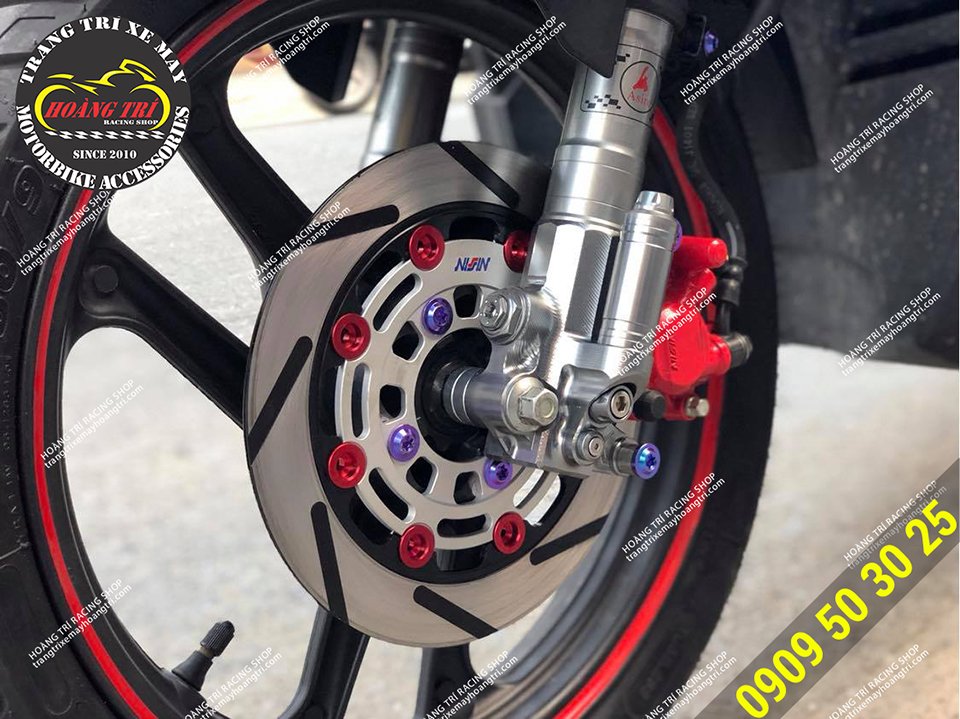 Airblade 2016 has just equipped with aluminum cage Nissin discs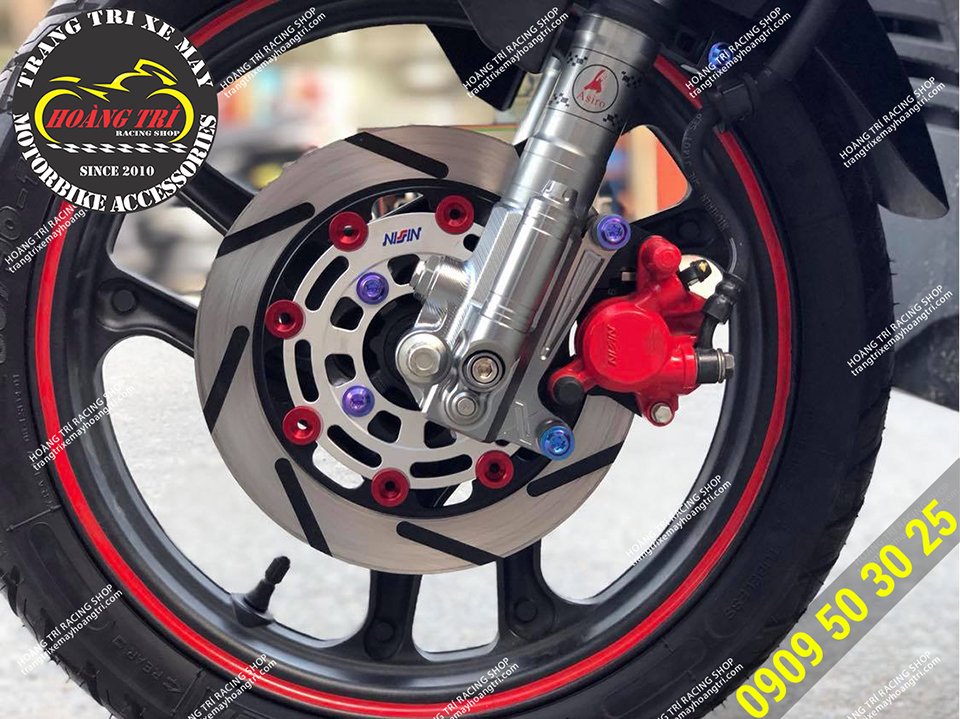 Fitted with high-class Asiro forks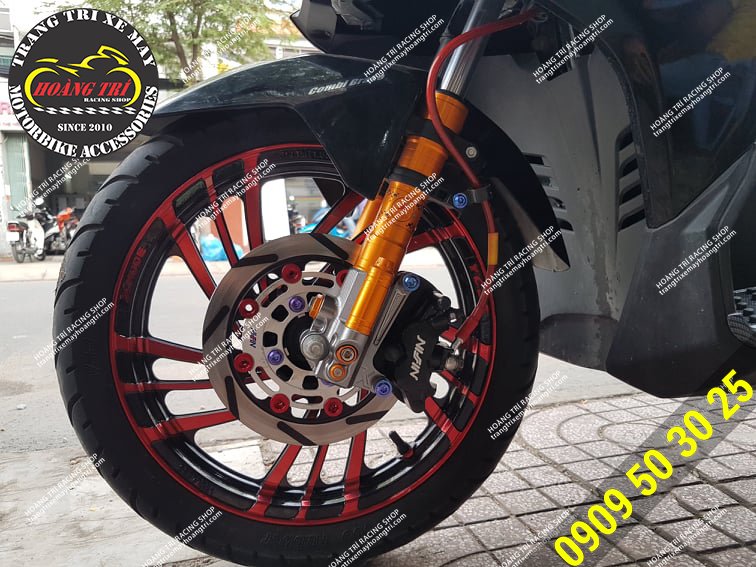 Nissin style disc combined with Nissin K4800 oil pig on Airblade 2016
A full set of super cool nissin brands on the car