The NVX 2021 is upgraded with many useful features for this car. However, about the headlights of the car there are not too many new things and are not brighter than the old version. Therefore, many brothers come to Hoang Tri Racing Shop to wish to upgrade the NVX 2021 headlight light to increase the brightness of the NVX 2021 car to help them see more clearly at night. Hoang Tri Racing Shop introduces to customers near and far the high-end Gold version of the NVX 2021 headlight increaser circuit.
Cheaper boost circuit : NVX 2021 V2 . headlight booster circuit
For accessories line brightening car NVX 2021 , the circuit brightening headlights NVX 2021 the Gold Premium is the option worth down the money and is one of the accessories are rated good for you needs brightening headlights NVX 2021 . Because the product does not need a mode, cut the power cord as well as replace other lights for the car, it still reuses the car's zin headlights but can still increase the absolute brightness of the car perfectly.
Why should you choose the NVX 2021 headlight increaser circuit?
The reason why many customers want the headlights of the NVX 2021 car to be brighter for many reasons, but in general, the product will help your NVX 2021 car increase significantly. In addition, there are many utilities that customers cannot ignore:
- Don't need the mode that takes too much of your time
- Do not cut the power cord to lose the car's zin
- Does not drain the vehicle's battery and does not need to be charged
- Perfect brightness up to 7-8 times compared to the zin version
- 2 years warranty - rest assured to use
What is the difference between the NVX 2021 Gold version and the V2 version?
- Stronger luminosity
- Longer warranty
- More cooling fans (including 4 cooling fans compared to the V2 version, there are only 2 cooling fans)
- The heat dissipation aluminum material is also more advanced and quality
Depending on the needs as well as the level of light strong or light, customers can choose the Gold version or the V2. Hoang Tri Racing Shop has a full range of products to serve customers near and far. Come to one of the two branches of Hoang Tri Racing Shop to experience the reality of light after the NVX 2021 brightening circuit .
Address 1: 158 -160 Han Hai Nguyen, Ward 8, District 11, HCMC
Address 2: 586 Pham The Hien, Ward 4, District 8, HCMC
Phone:  0909 4747 13 - 0909 5030 25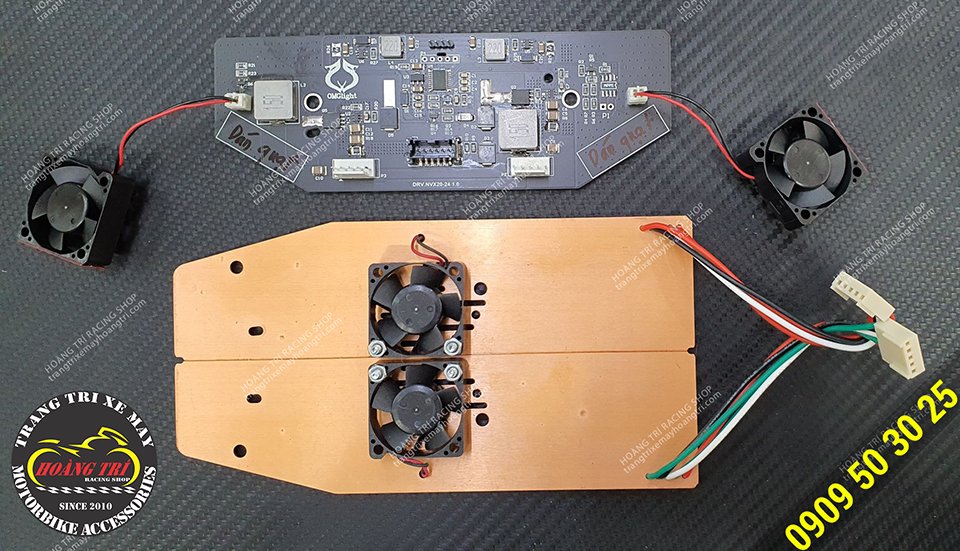 NVX 2021 headlight increaser circuit Gold version with 4 radiator fans
The light is 7-8 times more than the car's zin light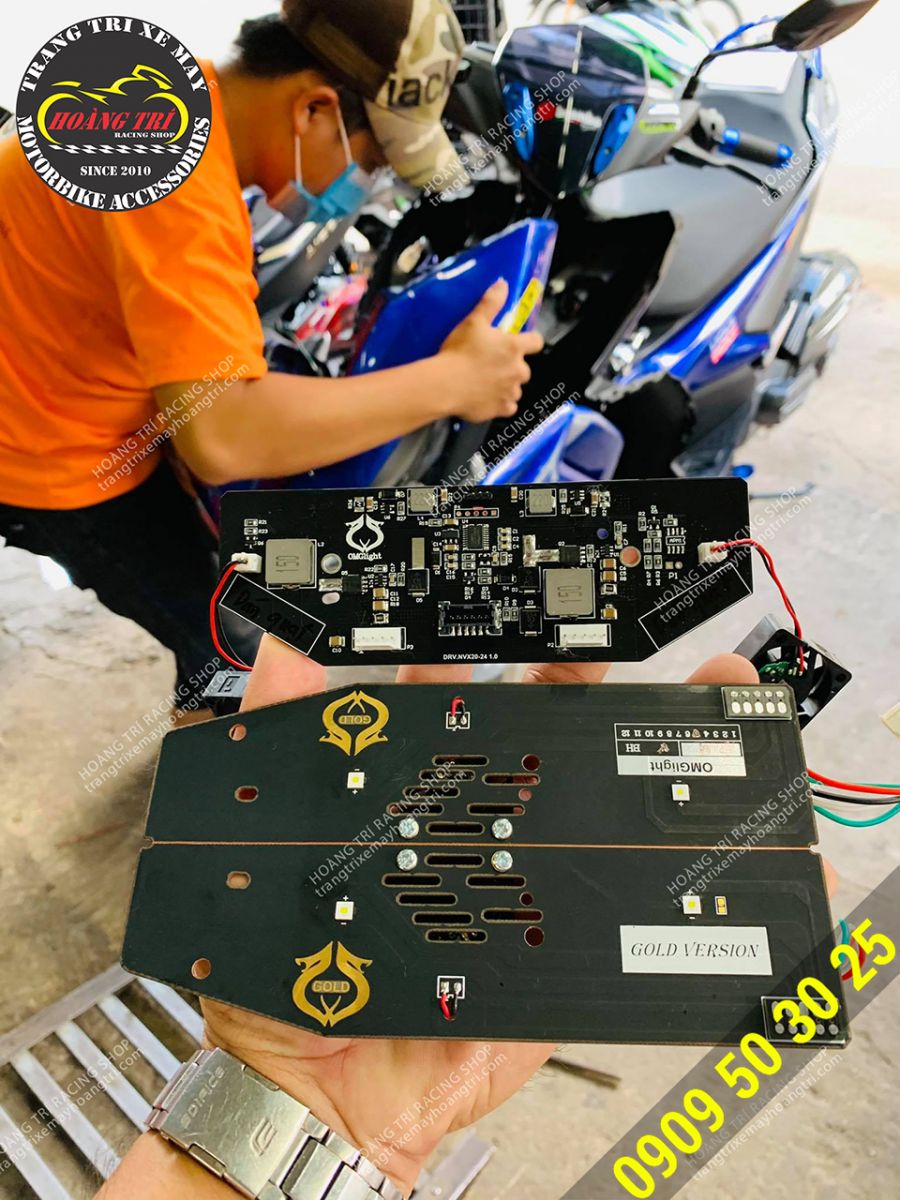 Another customer came to equip his car with a Gold version of the brightening circuit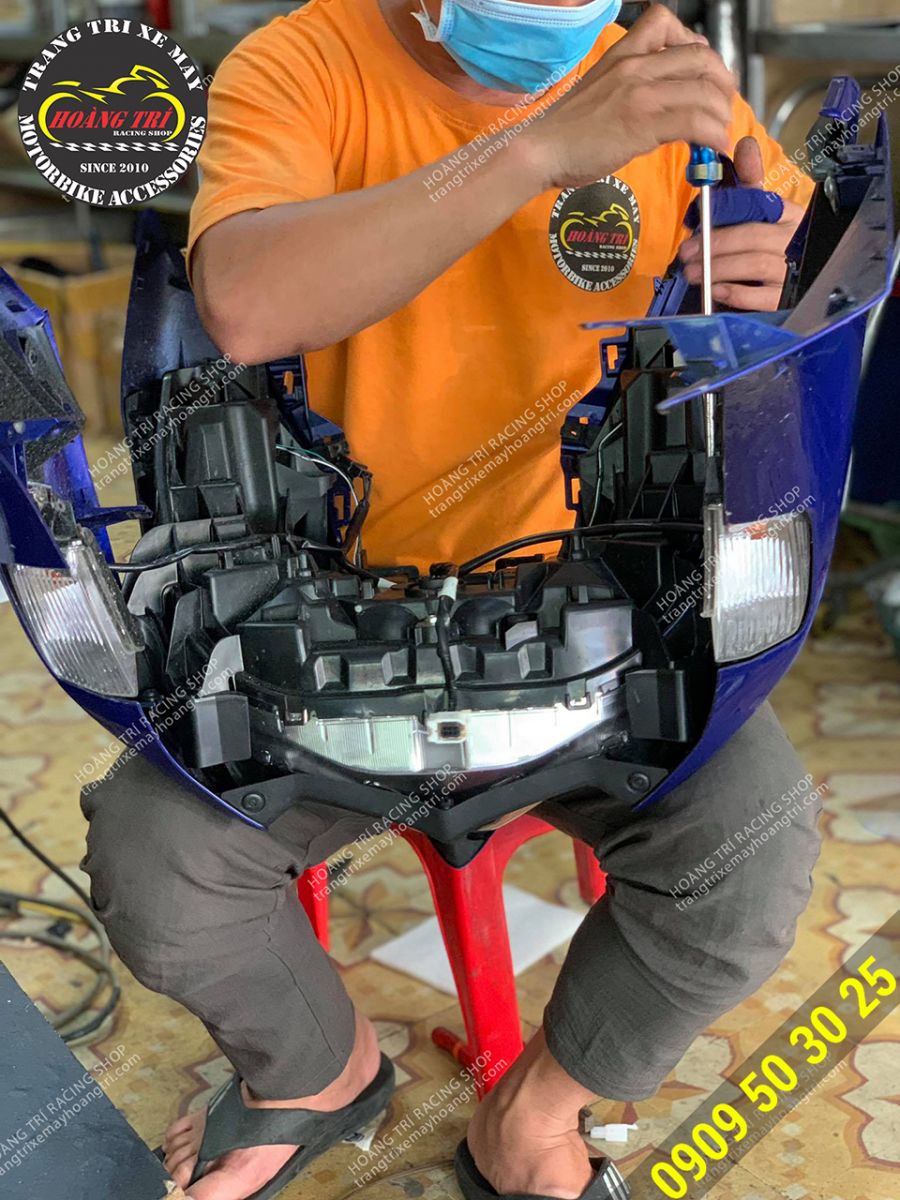 The staff is installing the lighting circuit for the headlights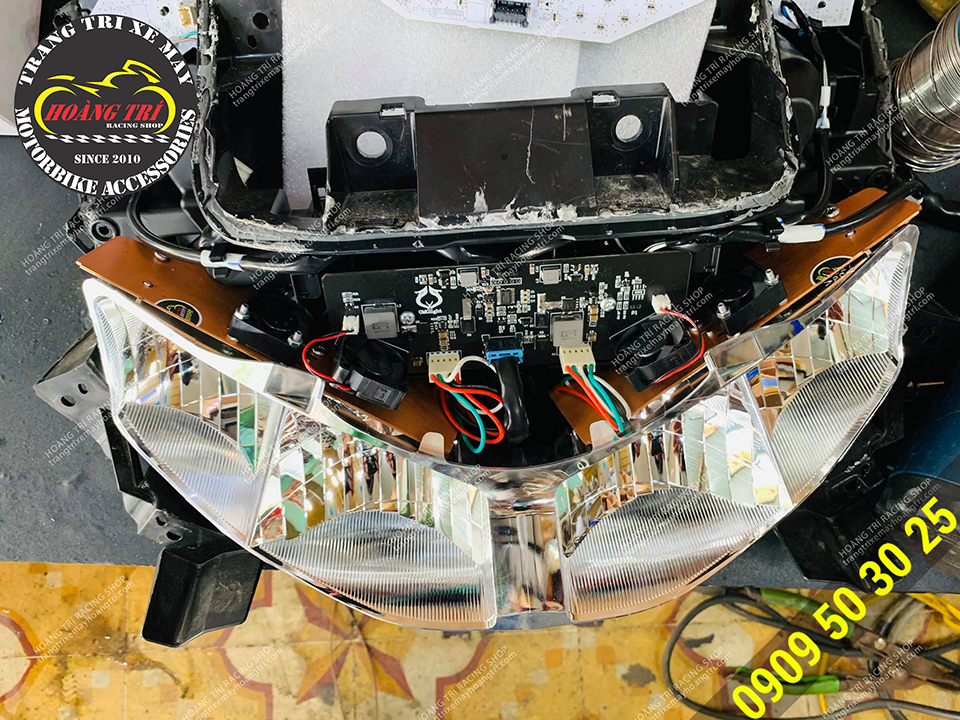 The circuit has been fitted to the headlights preparing to be reassembled into the vehicle
Almost perfecting the NVX 2021 brightening circuit - Gold version
Circuit set after installing on NVX 2021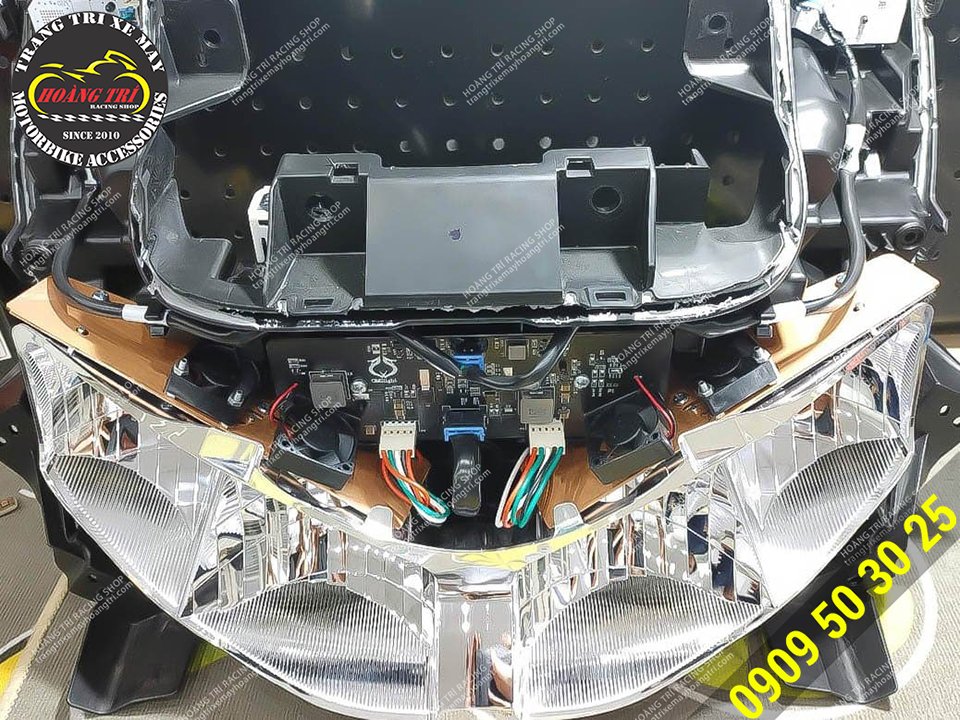 There are only a few steps left to complete the NVX 2021 brightening circuit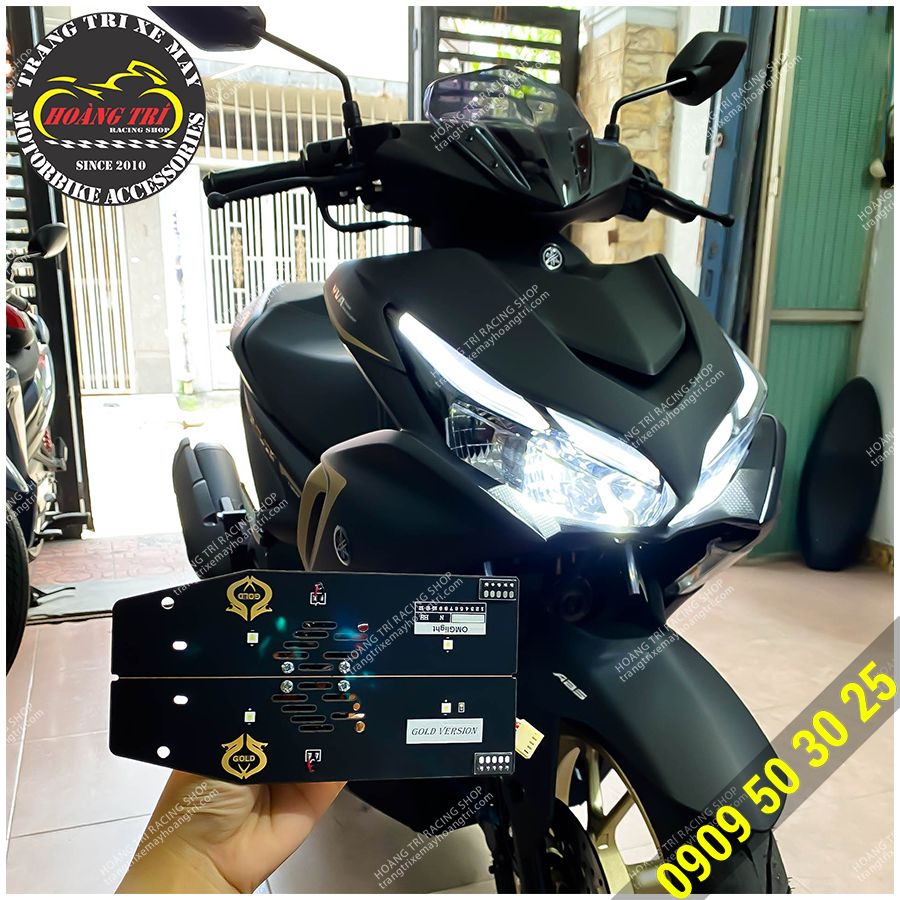 On hand, the Gold version of the light booster circuit - the car has replaced the light booster circuit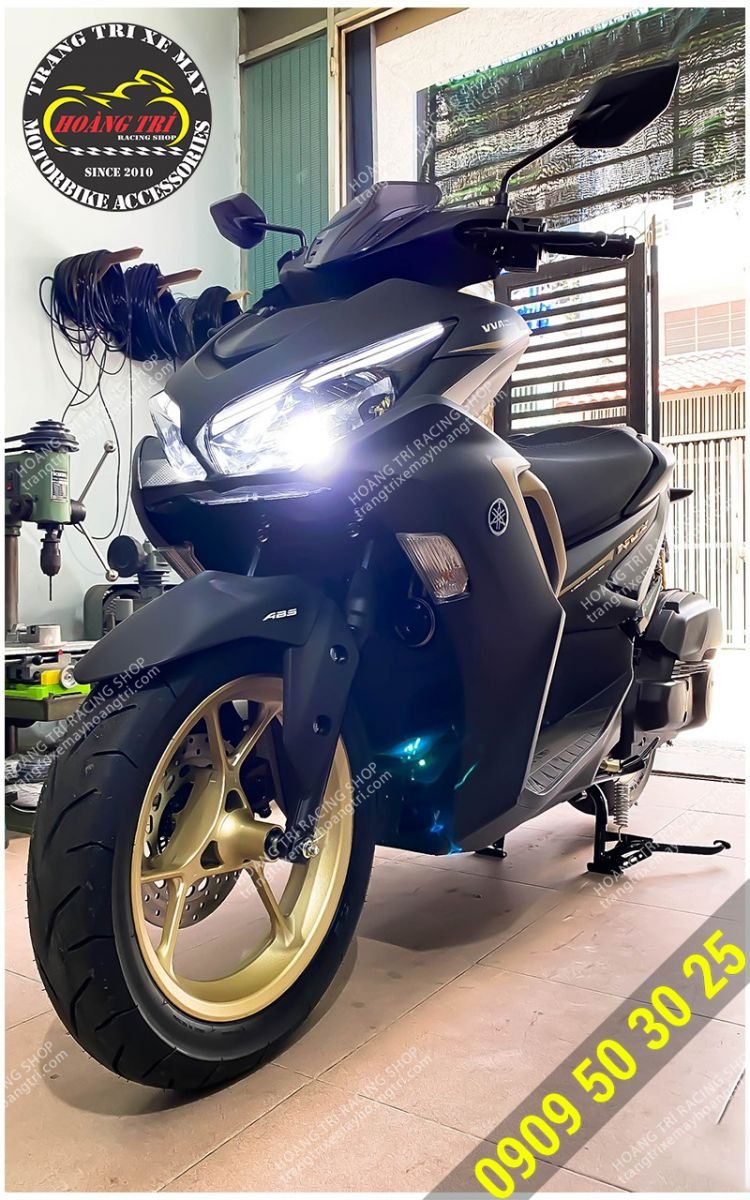 Excellent light - can go through the night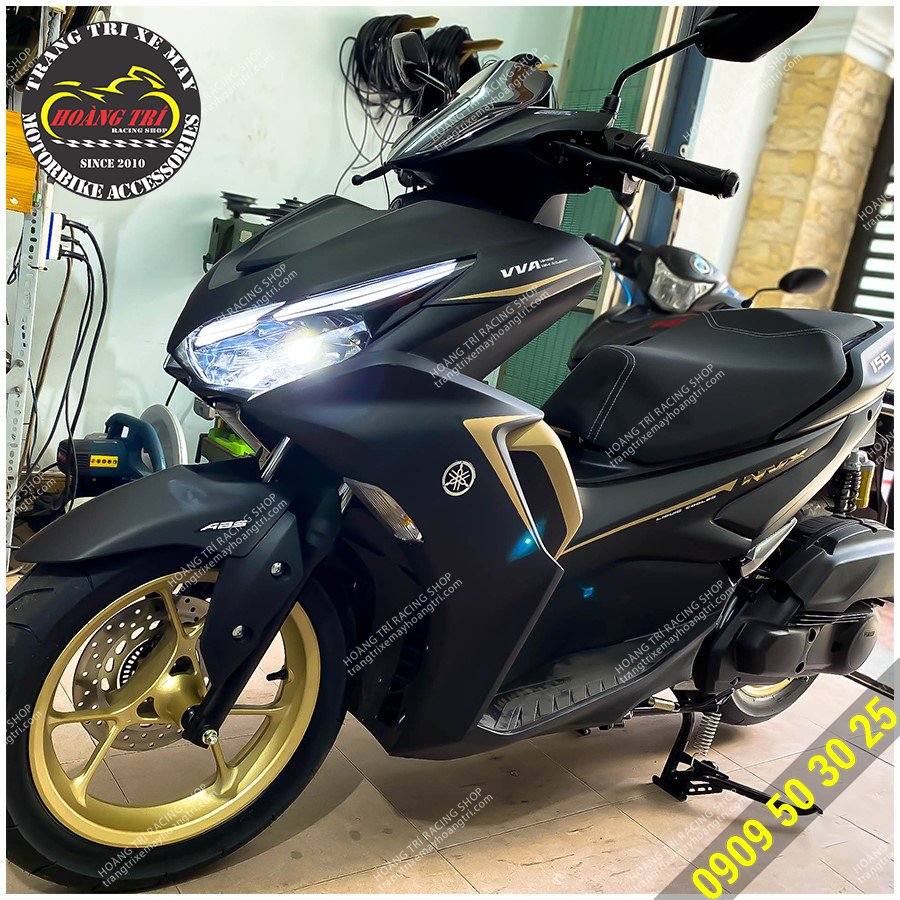 Depending on your needs, you can choose the Gold version or the standard version