If you follow the shop's articles, this product may be very familiar because the Ohlins F oil tank fork is available for the Airblade, PCX and NVX models. However, this product has a difference compared to the previous product, which is the installation position of the fork oil tank. The oil tank of this product will be on the top and for the previous product it is designed on the bottom. Suitable for all customer needs.
You may want to check out: Ohlins F fork bottom oil tank with Airblade, PCX, NVX
When do you need to change motorcycle forks?
+ The vehicle can carry 2 people, but when going through potholes or the deceleration line blocking the rear of the vehicle, the steering wheel is skewed and staggered. It is not comfortable and has numbness in the hands when traveling long distances.
+ Damaged or bent seals that cause oil to spill out is a sign that your forks are very badly damaged and the solution is to replace other genuine motorcycle forks.
+ The fork has little oil flow and unbalanced steering wheel, deviating to one side when traveling on bad roads and this means you should replace a new motorcycle fork.
+ There is a phenomenon of creaking when jumping and the sound is much louder when the ridges and big potholes hit.
Ohlins F oil tank fork on new design:
For the previous Ohlins F fork line, the oil tank will be designed below. However, many customers are familiar with the top oil tank fork, so this Ohlins F fork will satisfy you. In addition, the features as well as the swing of the fork are completely similar to the previous product. There is no discernible difference when installed on the vehicle. Customers can refer to more product features at the link " Ohlins F fork with oil tank under Airblade, PCX, NVX ". Ohlins F oil tank fork  with standard zin mounted oil tank for 4 models such as:  Airblade, PCX, NVX and SH Italy. Customers can order on the website, the shop's sales channels to support nationwide shipping. Or visit directly 1 of 2 branches of Hoang Tri Shop for assistance with installation for your pet.
Address 1: 158 -160 Han Hai Nguyen, Ward 8, District 11, HCMC
Address 2: 586 Pham The Hien, Ward 4, District 8, HCMC
Phone:  0909 4747 13 - 0909 5030 25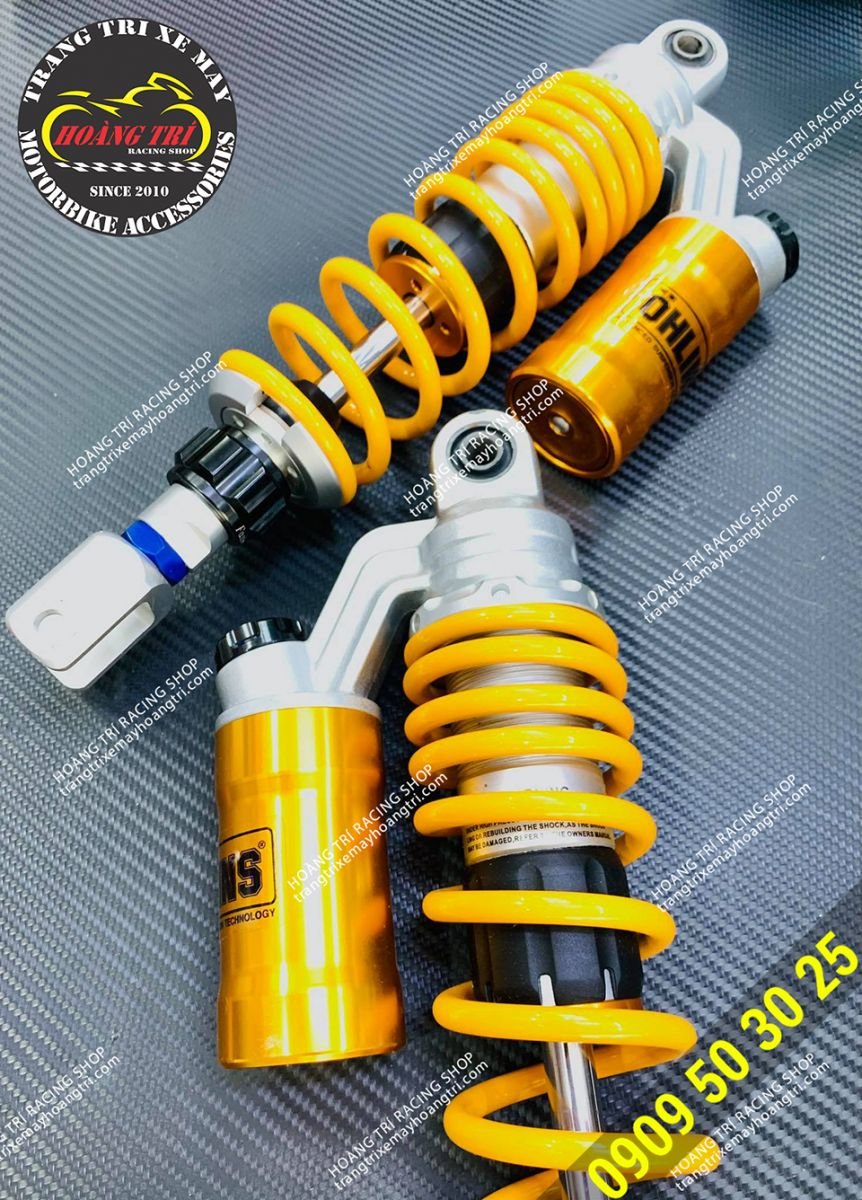 Close-up of Ohlins F fork with upper oil tank for Airblade, PCX 2011-2017, NVX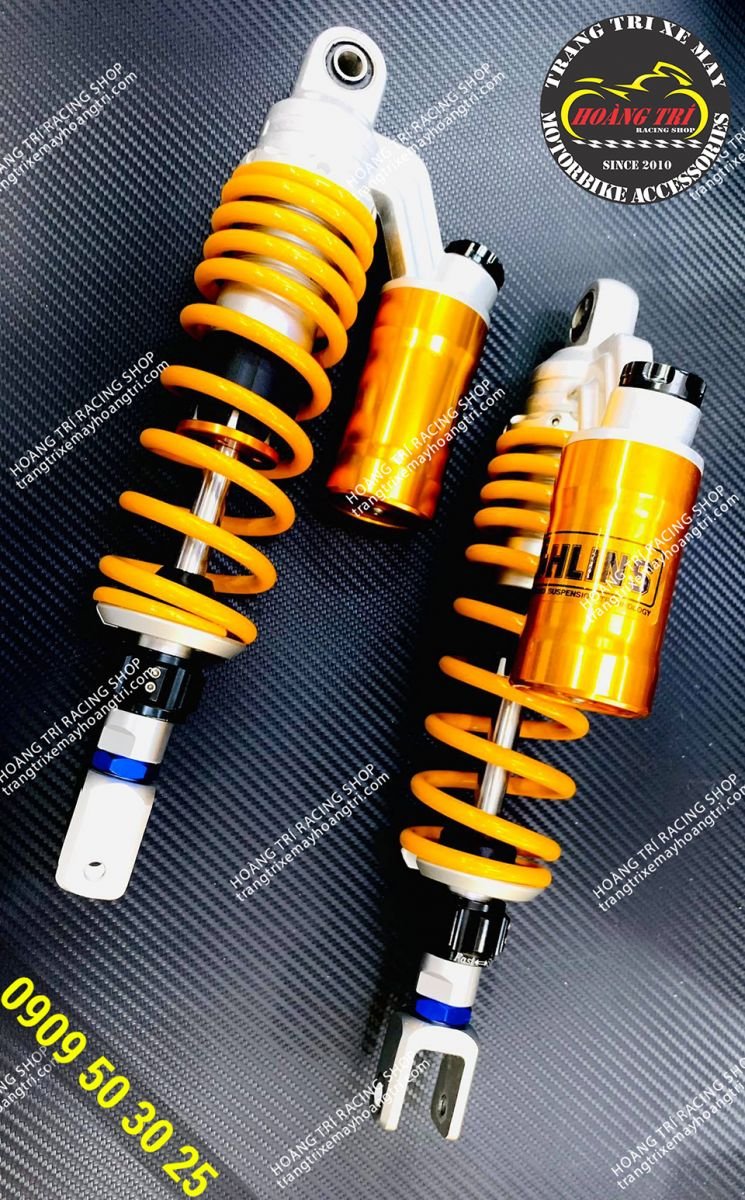 The yellow design stands out and is exactly the same as the genuine fork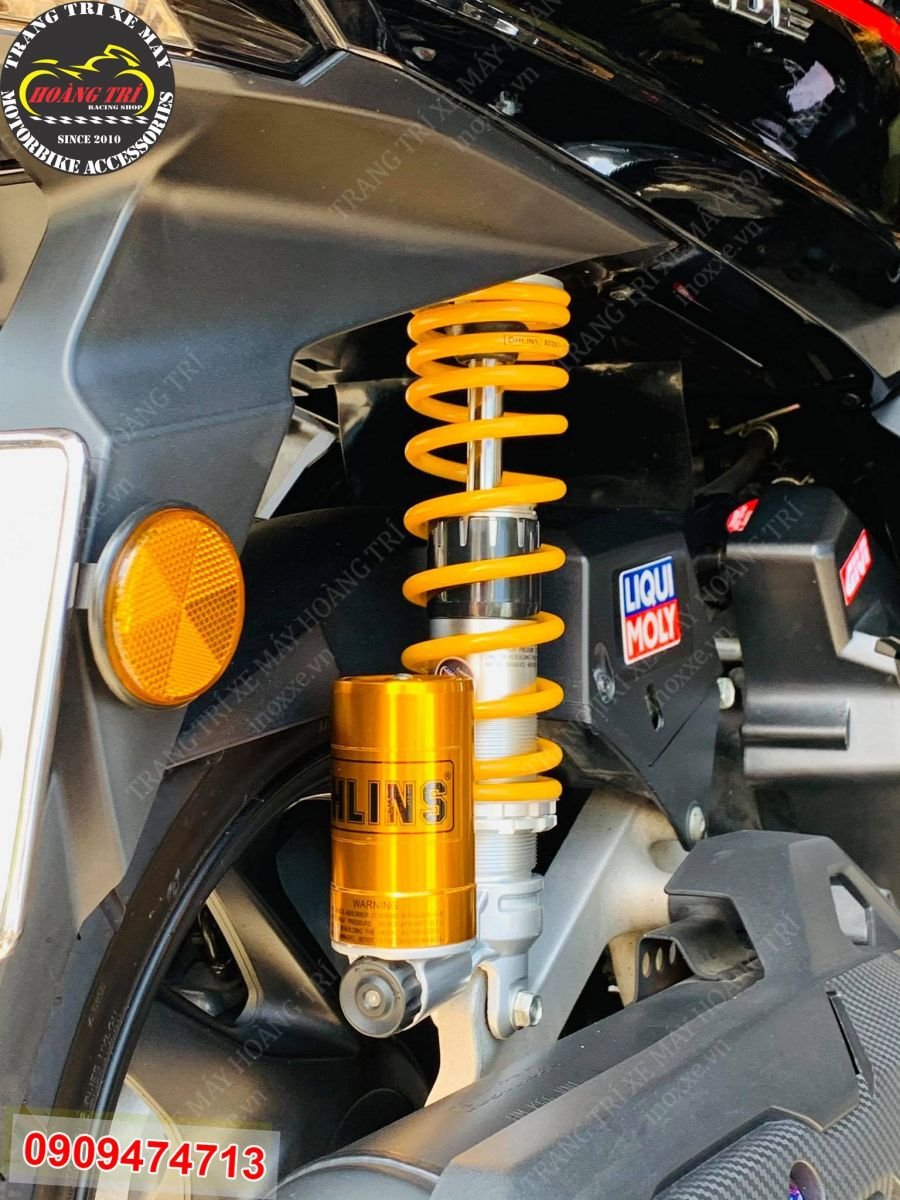 Products are equipped for Honda Airblade 2016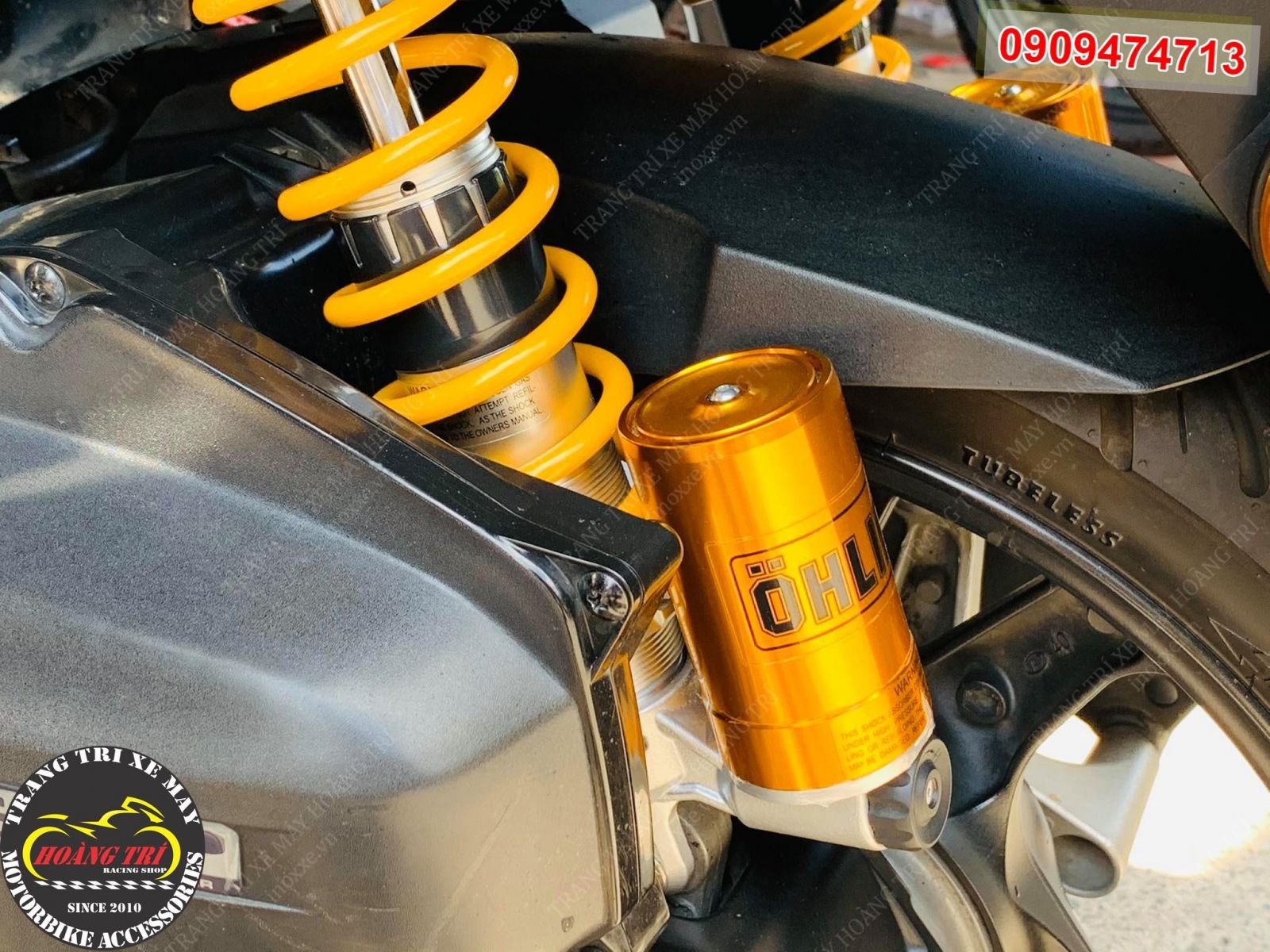 The appearance of the product is sharp and delicate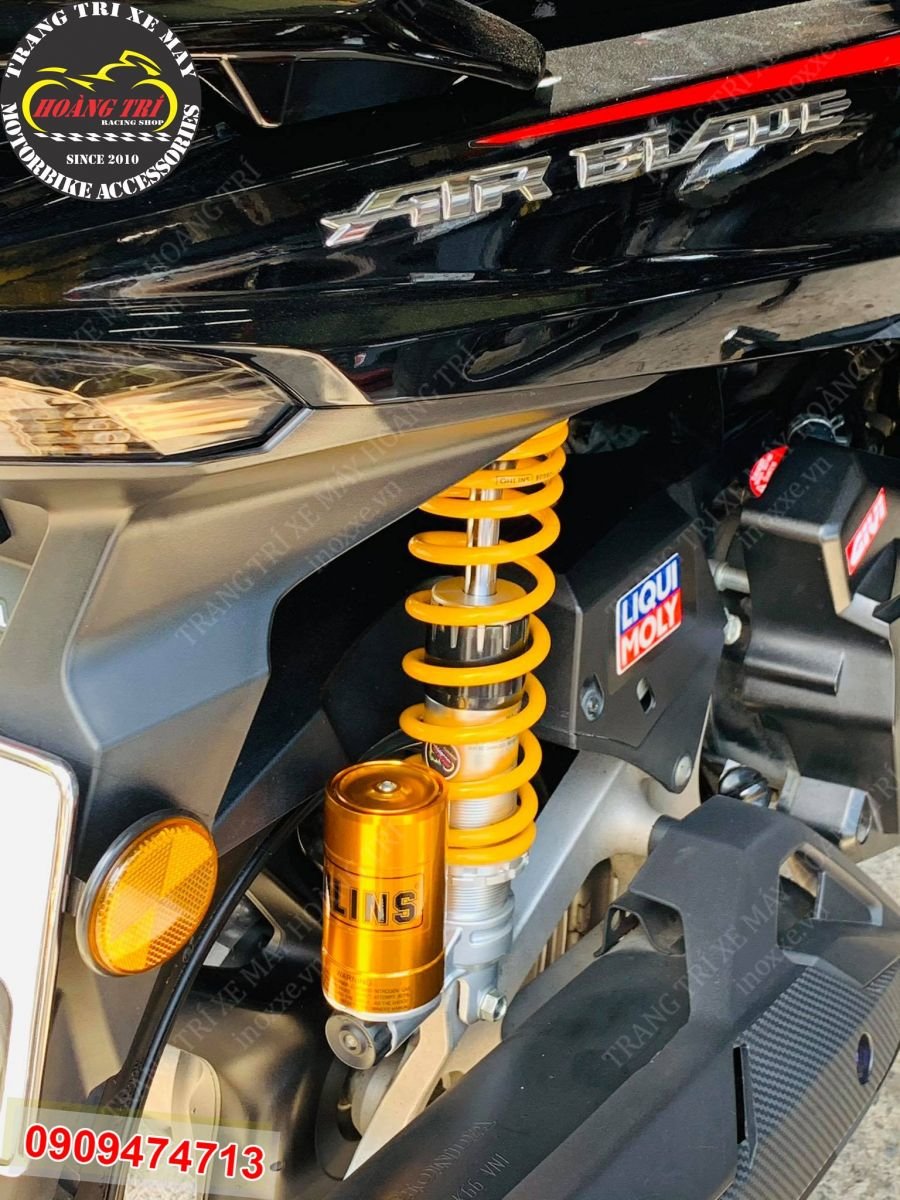 Products are supplied and installed at Hoang Tri Racing Shop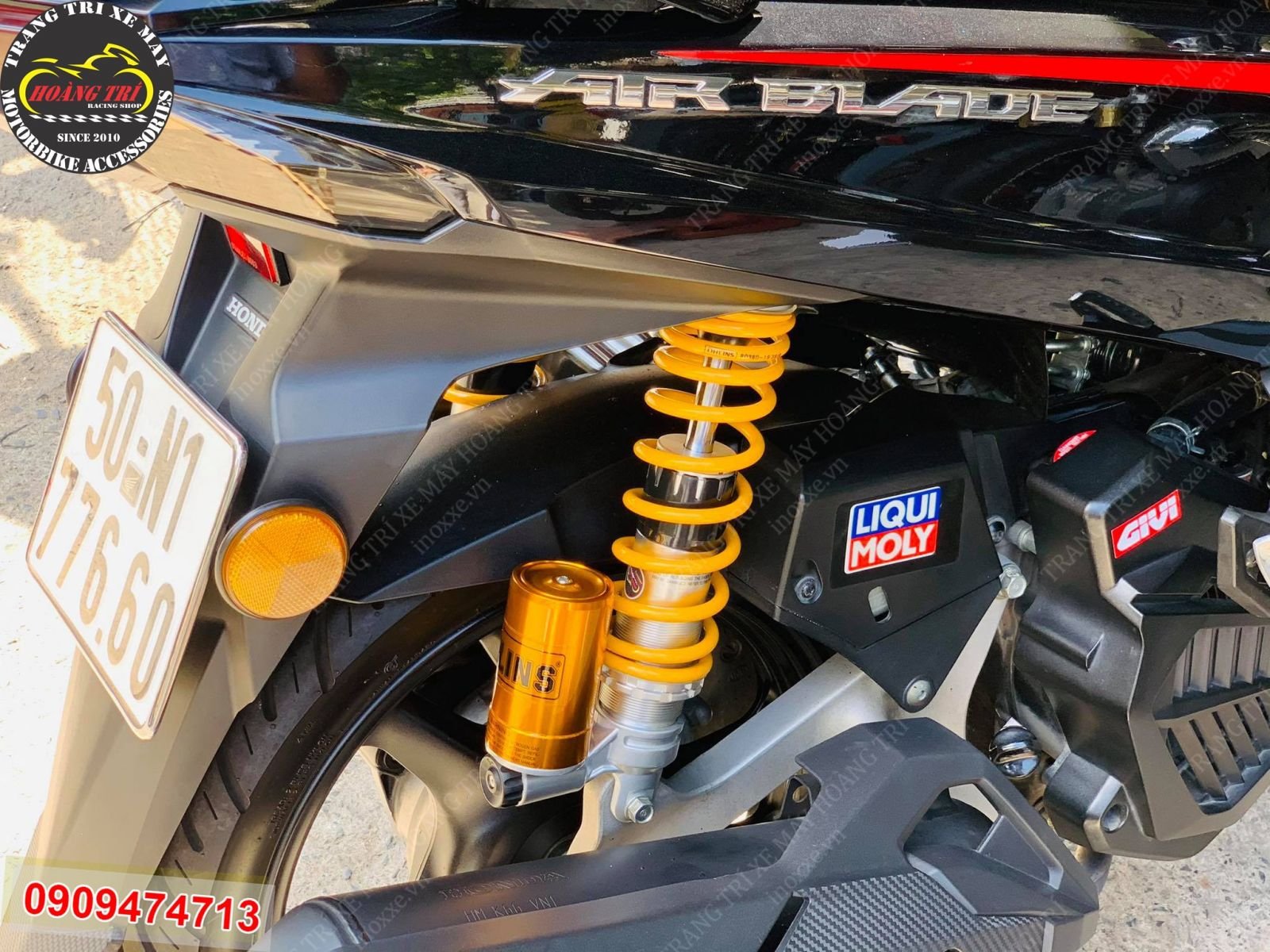 Ohlins F fork with upper oil tank for Airblade, PCX 2011-2017, NVX