Exciter 150 owners have more new car toys to decorate their pet: Ohlins oil tank fork, Nitron F - active 360-degree rotating oil tank installed in many different positions. You can experience the product right below and don't forget to buy it now to make your car more attractive and beautiful!
Reference now: Genuine Ohlins fork with Exciter 150
In this article, you will be able to choose from 2 Ohlins or Nitron products with 2 distinct colors. For Ohlins F oil tank fork with outstanding yellow color attached to the car, it helps the car to have more highlights. For Nitron fork, the F oil tank rotates 360 degrees with a unique blue color for customers who love the difference.
However, with these two types of forks, one common feature is that the oil tank can be rotated 360 degrees. For the previous fork models, the fact that the oil tank could not rotate 360 ​​degrees made the installation unable to be actively placed in the desired positions. With this improvement in design, the product can be installed more actively in the locations that customers want. Not only that, this pair of Ohlins, Nitron F forks also installs standard zin for Exciter 150 , without making porridge but can still be installed.
The fork is placed in a beautiful and luxurious box, including a full range of accessories that can be installed on the Exciter 150. Customers who are far away can buy and install for their own car. Just remove the zin fork, install the newly purchased fork and install the oil tank fixed bracket to complete the installation stage. Simple and fast, or you can visit one of the 2 branches of Hoang Tri Racing Shop for installation support.
Address 1: 158 -160 Han Hai Nguyen, Ward 8, District 11, HCMC
Address 2: 586 Pham The Hien, Ward 4, District 8, HCMC
Phone:  0909 4747 13 - 0909 5030 25
Ohlins oil tank fork, Nitron F 360 degrees for Exciter 150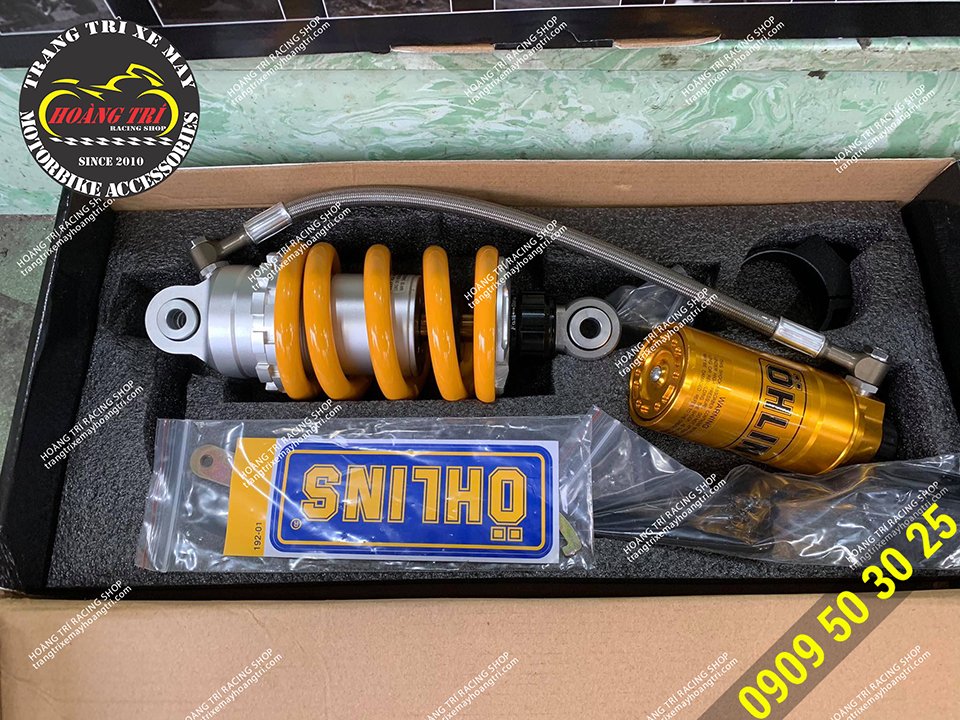 Ohlins F fork with oil tank rotates 360 degrees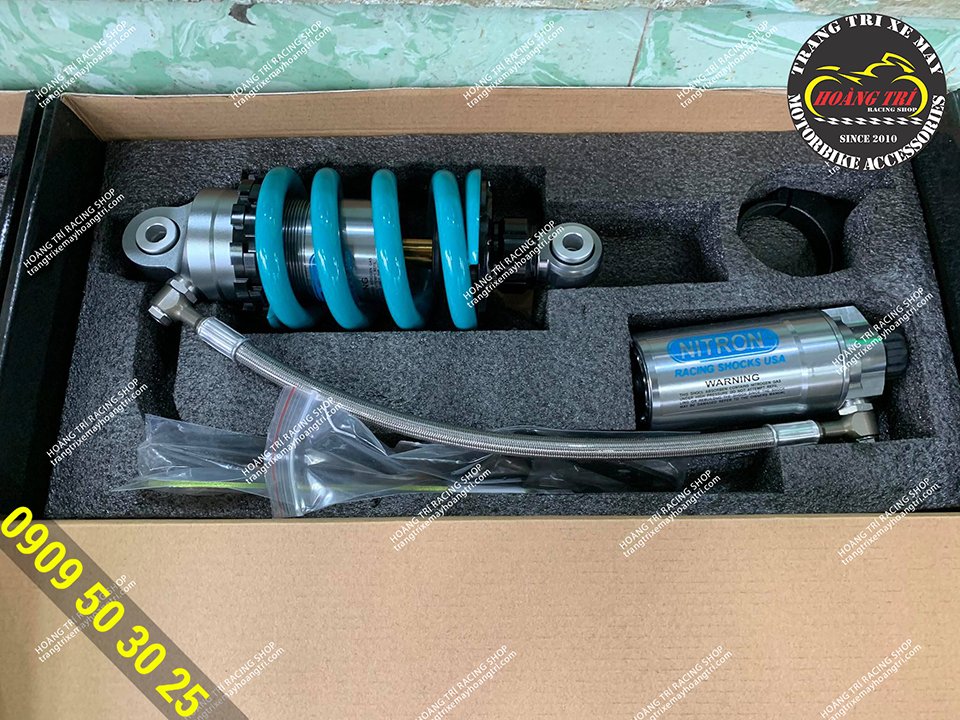 And here is the Nitron F oil tank fork that rotates 360 degrees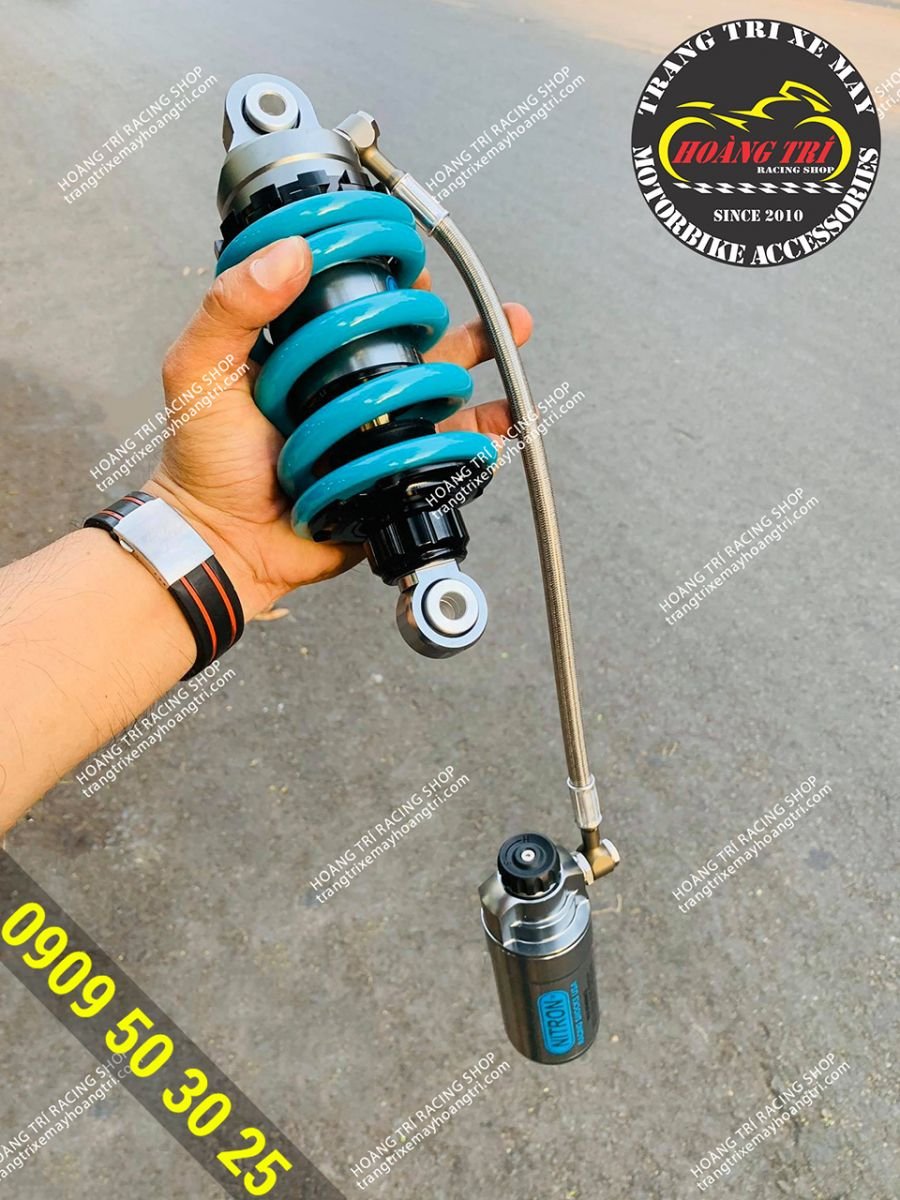 On hand, the color of the fork is characteristic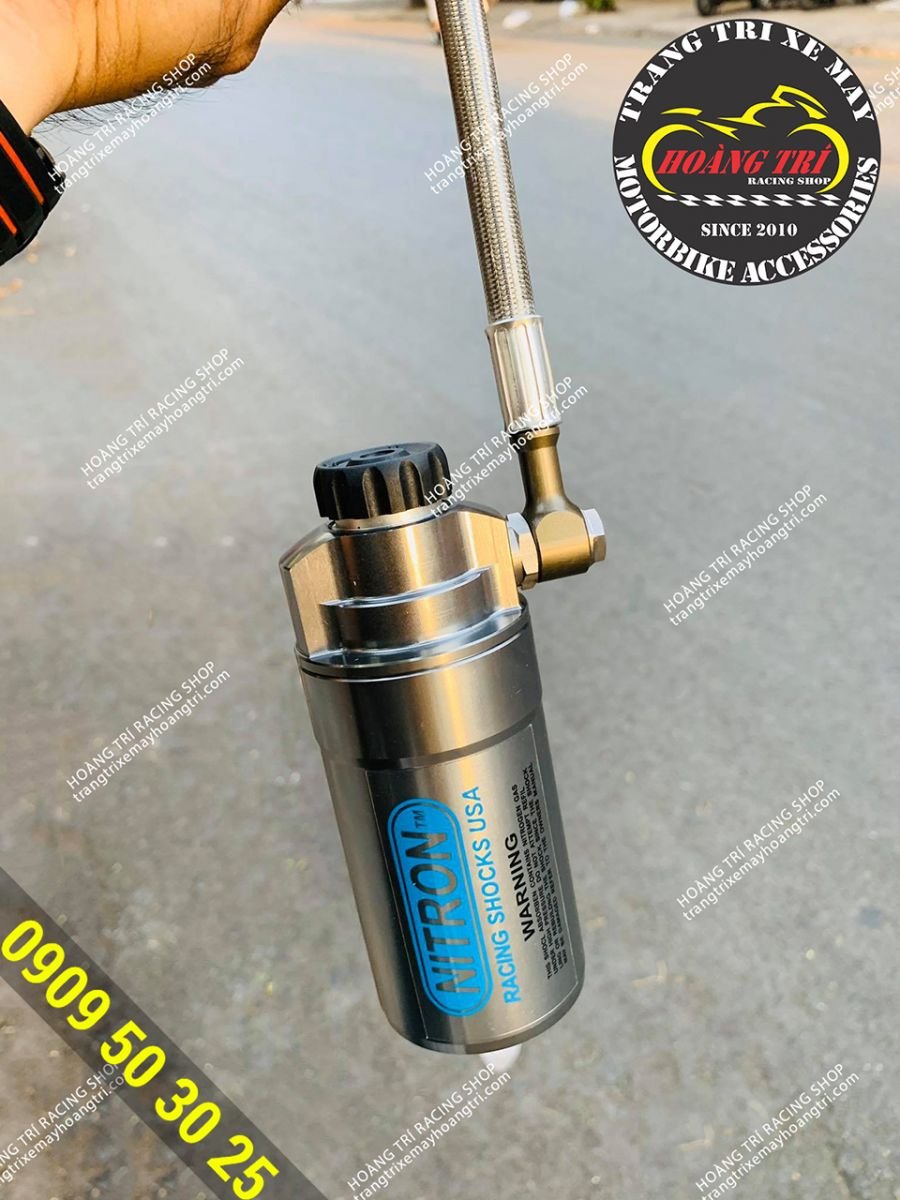 Oil tank can be rotated 360 degrees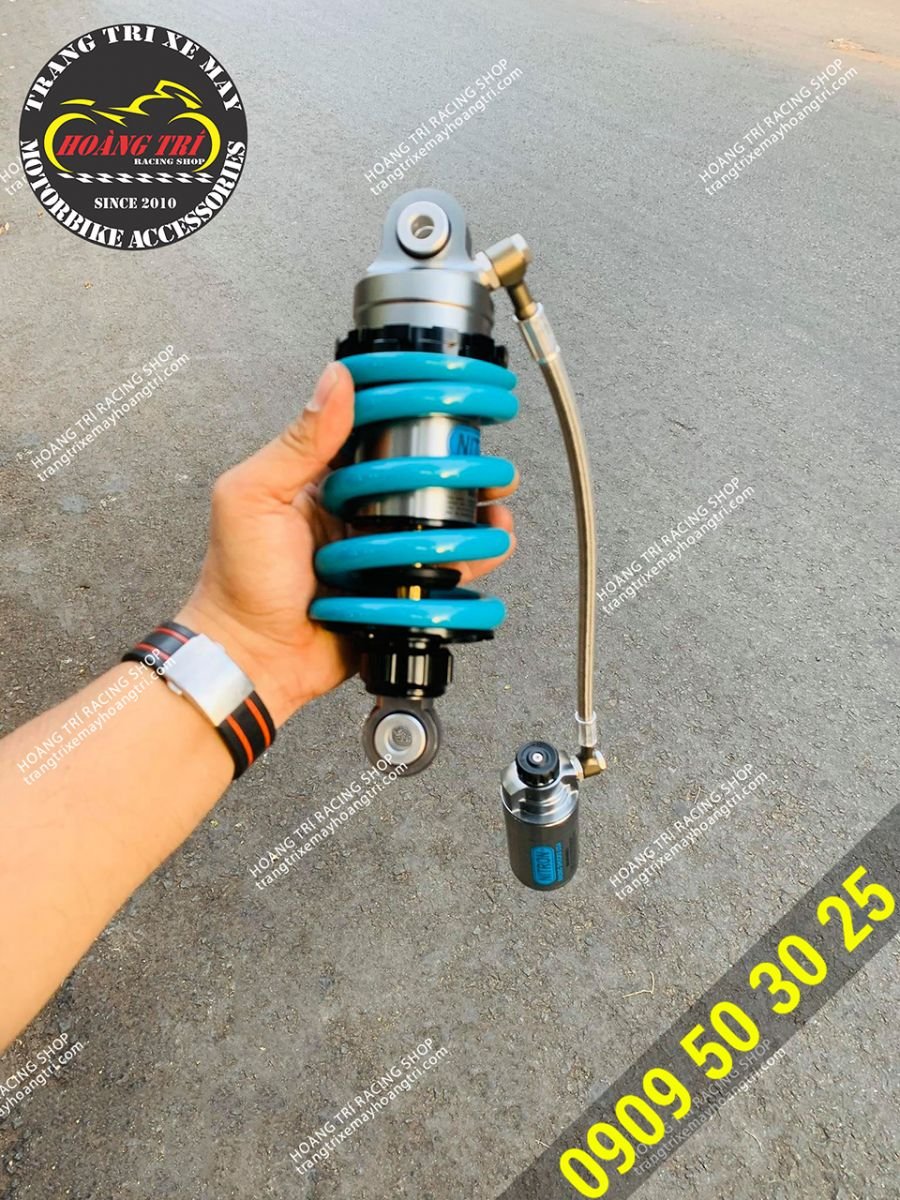 Springs with unique, unmatched colors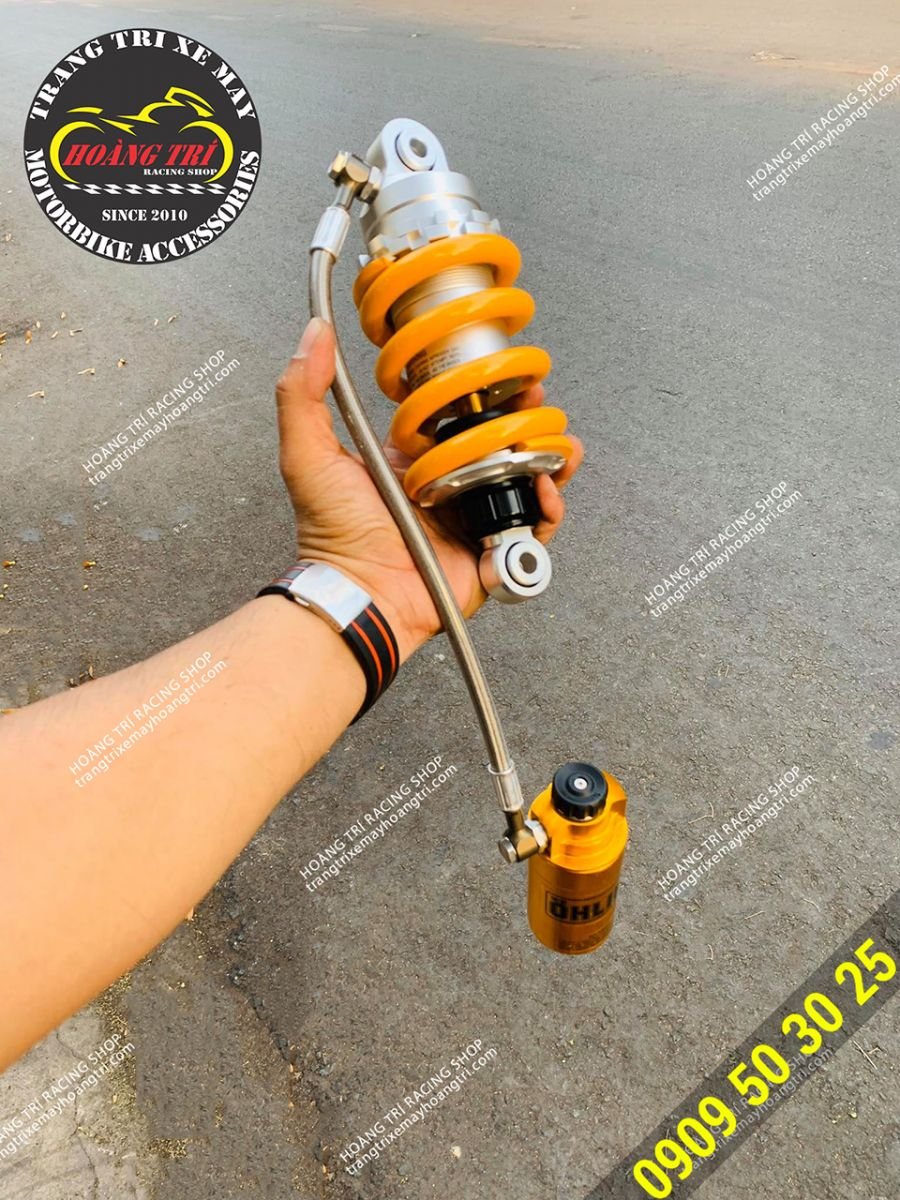 Oil tank fork rotates 360 degrees - Ohlins F . oil tank fork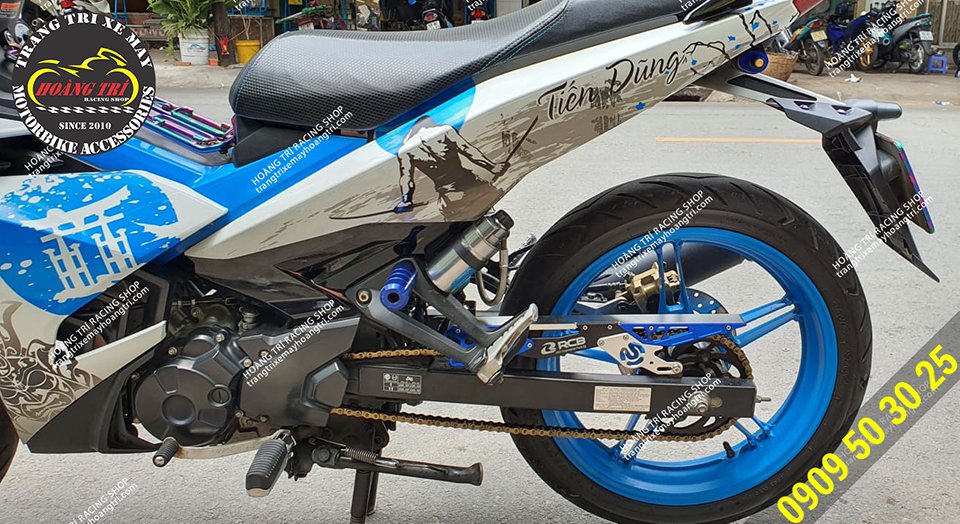 Add a blue 150-tone Exciter with Nitron fork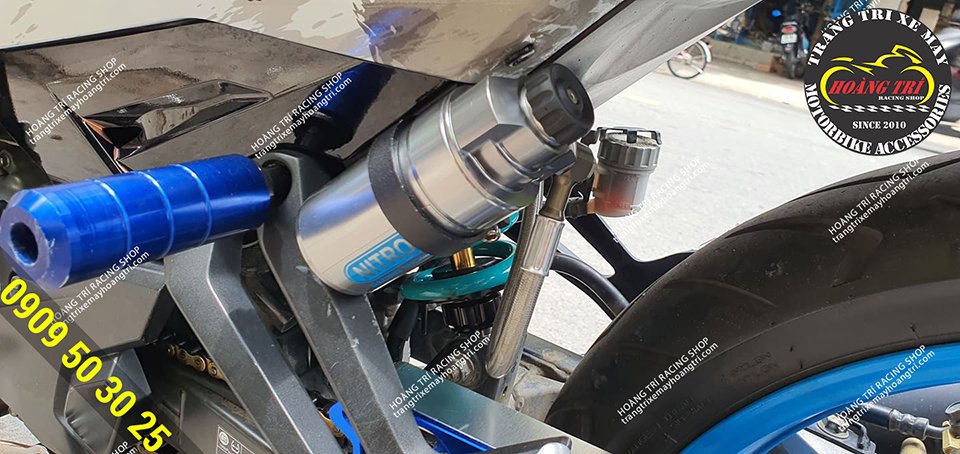 Close-up of Nitron fork oil tank with 360 . rotation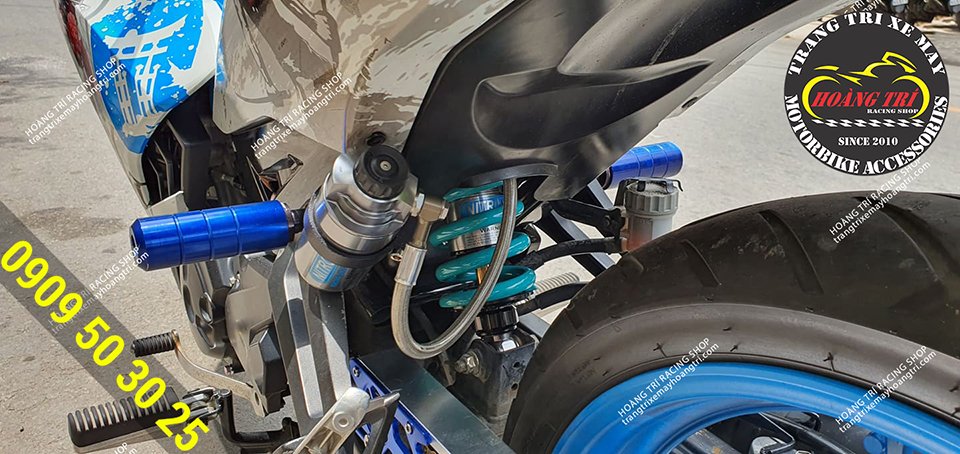 Unique fork color with unique Nitron blue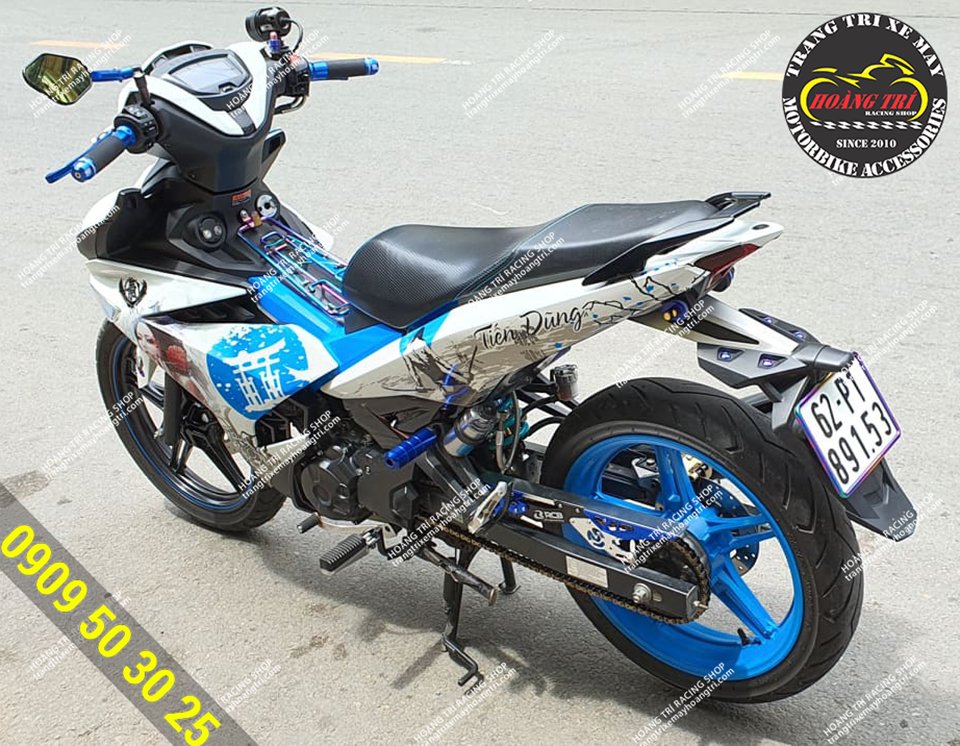 Overview of the Exciter on the blue Samurai stamp and other accessories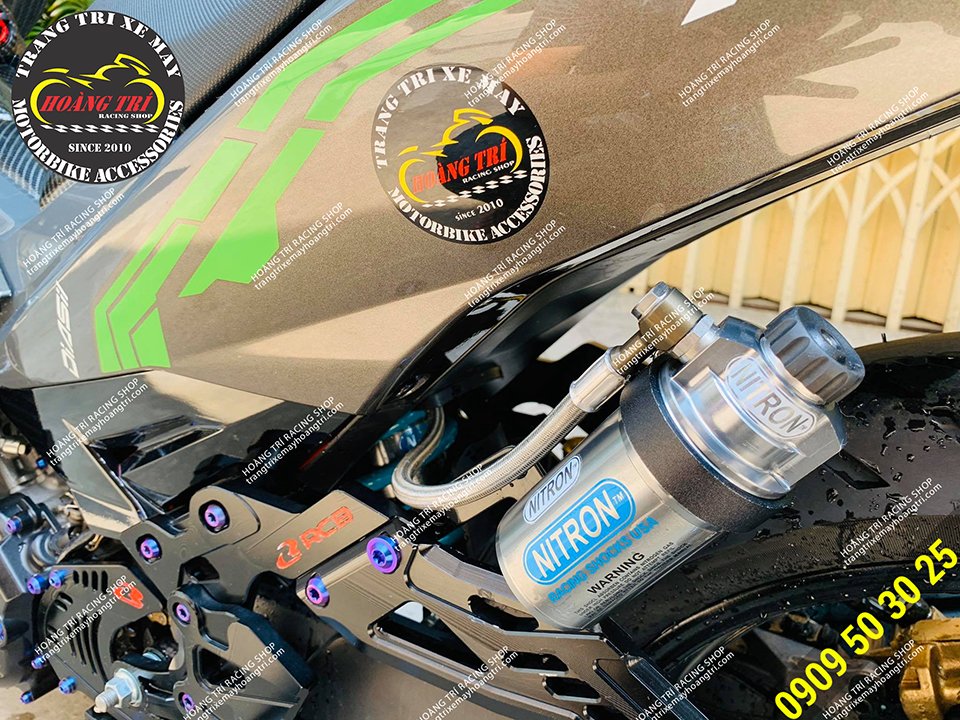 Close-up of the Nitron oil tank fork that has been installed on the car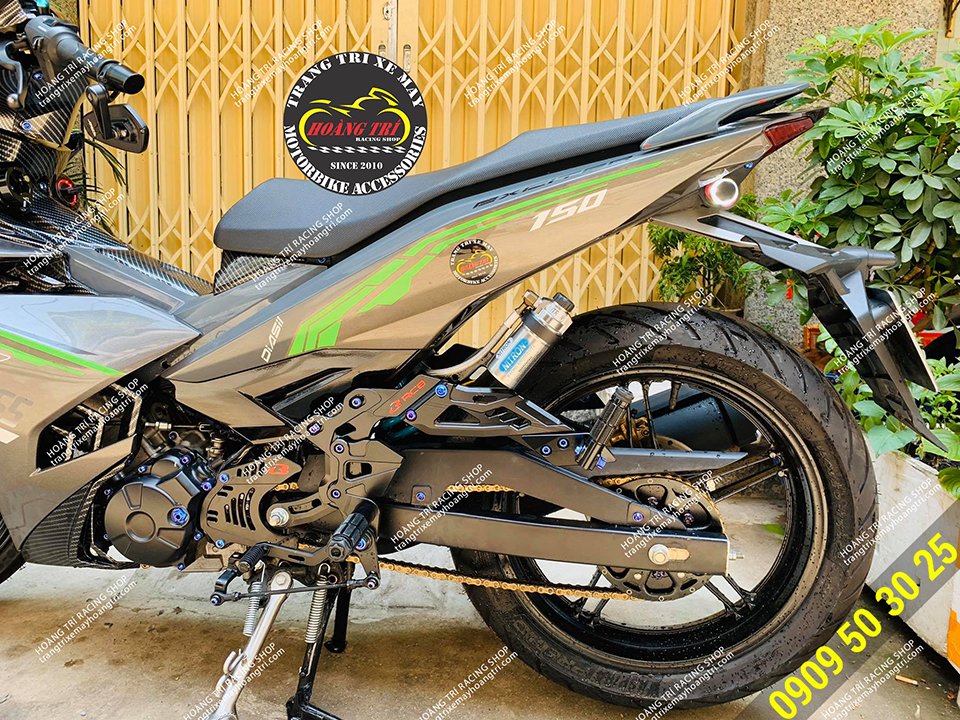 The oil tank rotates 360 degrees for easy installation in different positions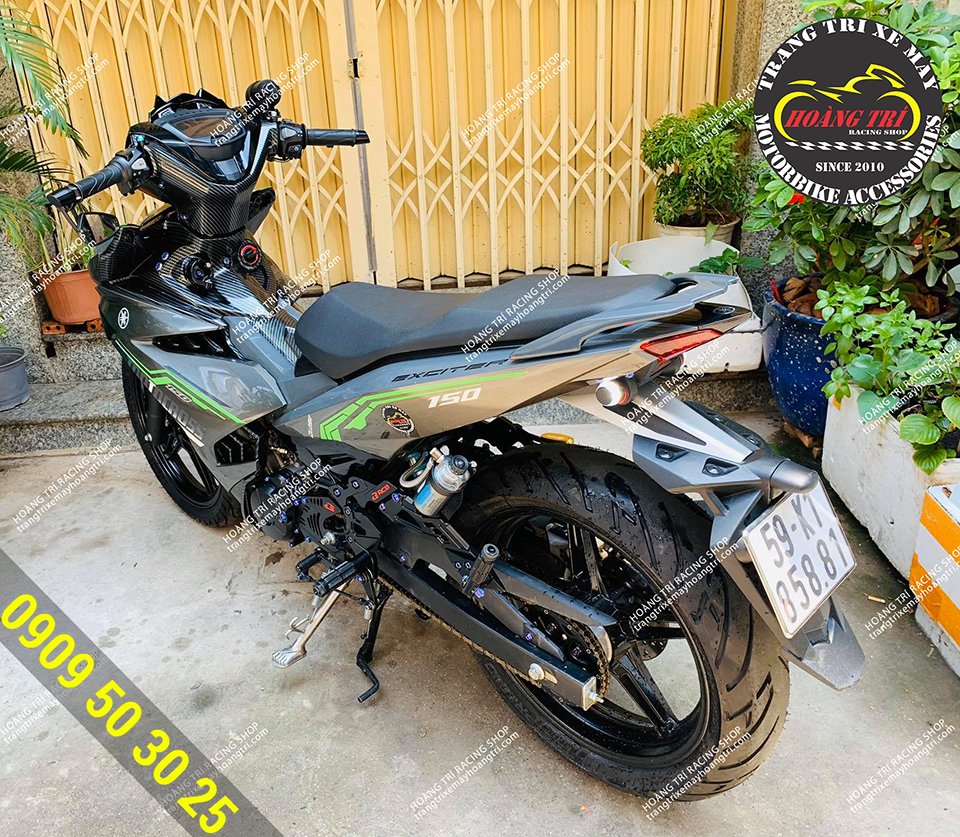 Outstanding silver oil tank on the car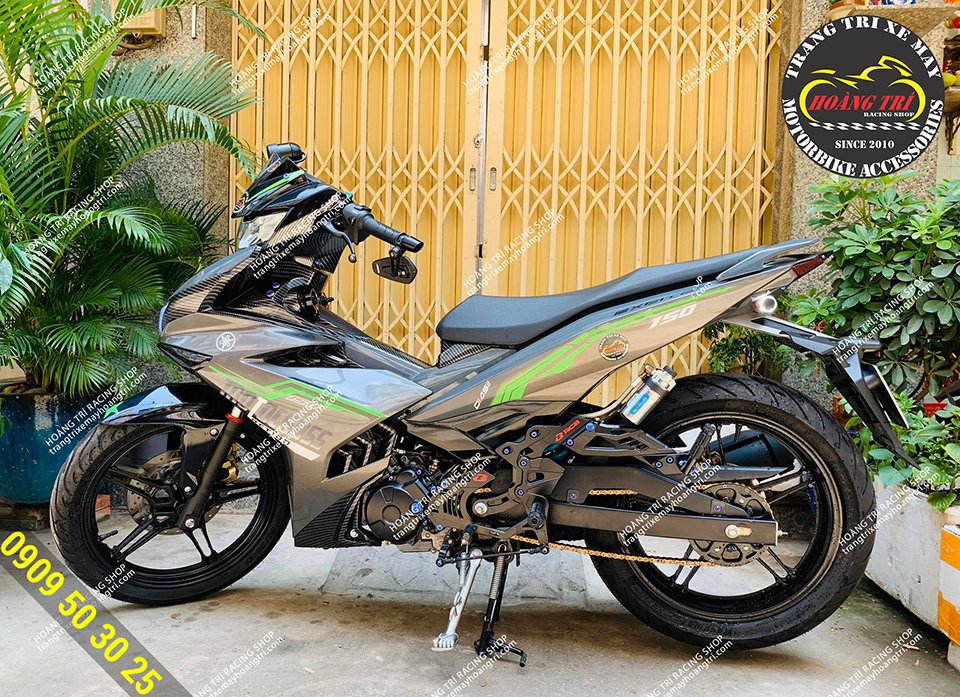 Overview of the Exciter 150 with many custom accessories installed at Hoang Tri Shop