Super Cub right side block guard is genuine manufactured by Bikers brand. Made of monolithic aluminum, delicate design, standard zin for Super Cub cars. Experience products at Hoang Tri Racing Shop now!
Products often bought together:  Protecting the left engine block Super Cub from Thailand Bikers
Bikers history line:
Bikers is a famous brand from the Golden Temple country (Thailand). With an extremely long history of development, the brand has been operating in the automotive industry since 1978. However, finding the potential in the motorcycle segment, Bikers has continued to develop product lines for motorcycle brands such as Kawasaki, Yamaha, Honda, Ducati. The factory currently covers an area of ​​about 14,400 m 2 . Bikers is one of the leading brands in the field of motorcycle toy manufacturing   in the world.
Protecting the right engine  block Super Cub from Thailand Bikers is made of monolithic aluminum. Design of 2 circles stacked on top of each other, the first circle is delicately designed to fit the right block of the Super Cub. The second circle is smaller and is also made of black-dyed monolithic aluminum to show the personality of the car owner, is smaller than the first circle and is fixed to the Super Cub engine block by green screws. sense. The Honda brand can be seen right at the position of the right engine block after installing the right engine block guard. Bikers mounted Honda Super Cub .
Protecting the right engine block Super Cub from Thailand Bikers  keeps the engine block always shiny and prevents foreign objects from affecting the surface of the engine block. Mounting the standard zin for the Super Cub series, you can order online at the sales channels of Hoang Tri Racing Shop. We support nationwide shipping with a convenient COD (cash on delivery) service. Or you can go to 1 of 2 branches of Hoang Tri Racing Shop to experience directly the product quality:
Address 1: 158 -160 Han Hai Nguyen, Ward 8, District 11, HCMC
Address 2: 586 Pham The Hien, Ward 4, District 8, HCMC
Phone:  0909 4747 13 - 0909 5030 25
Selling unit: piece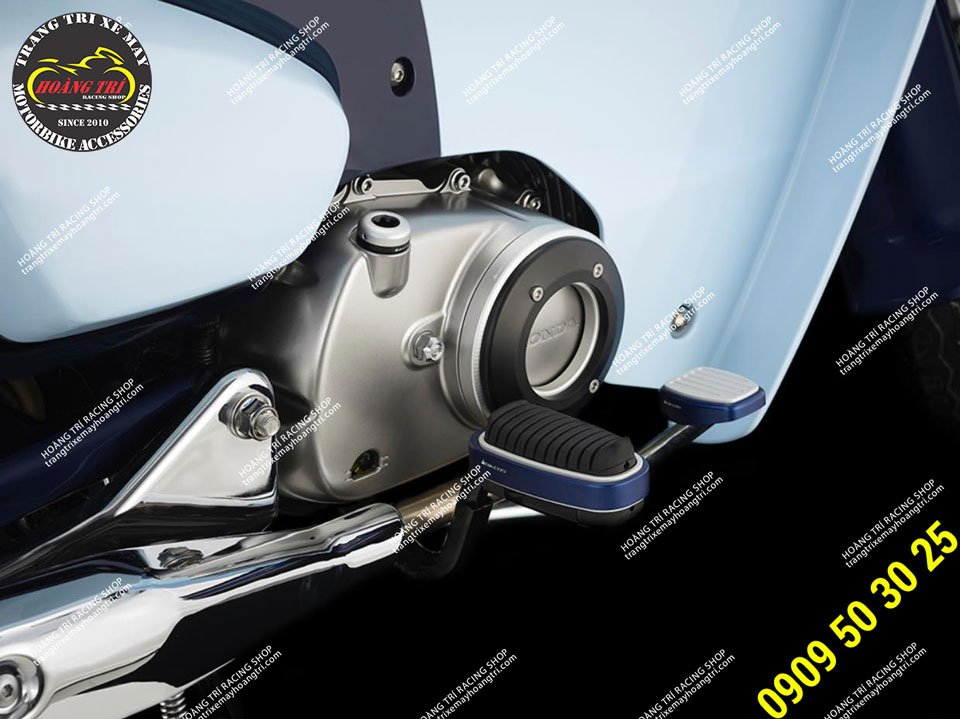 Protect the right engine block Super Cub from Thailand Bikers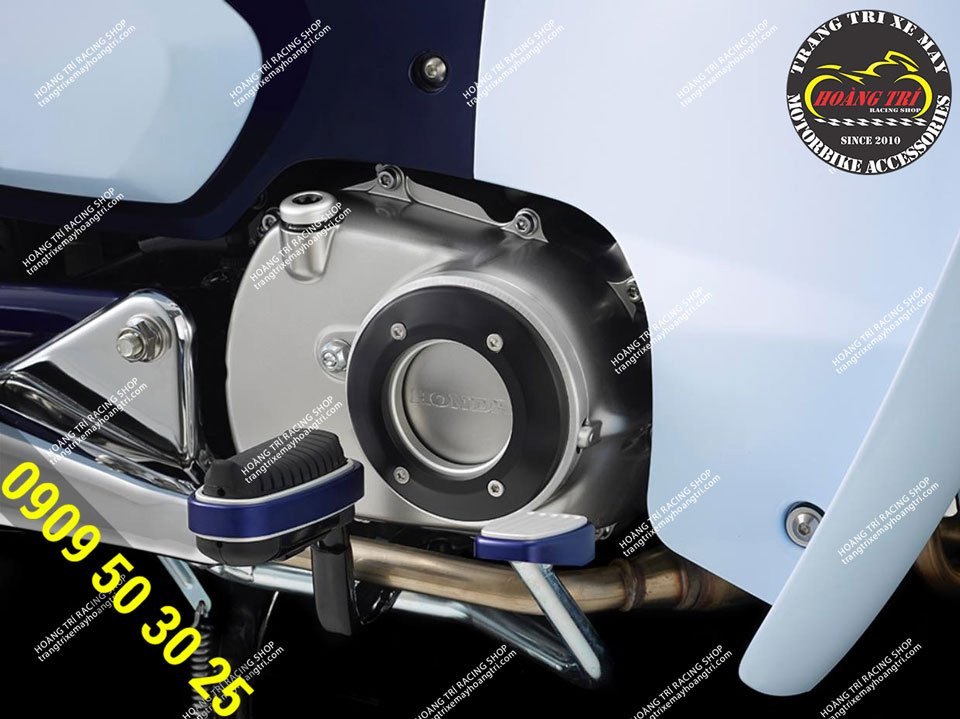 Fixed with hexagonal screws on the black circle
Protect the right Super Cub engine block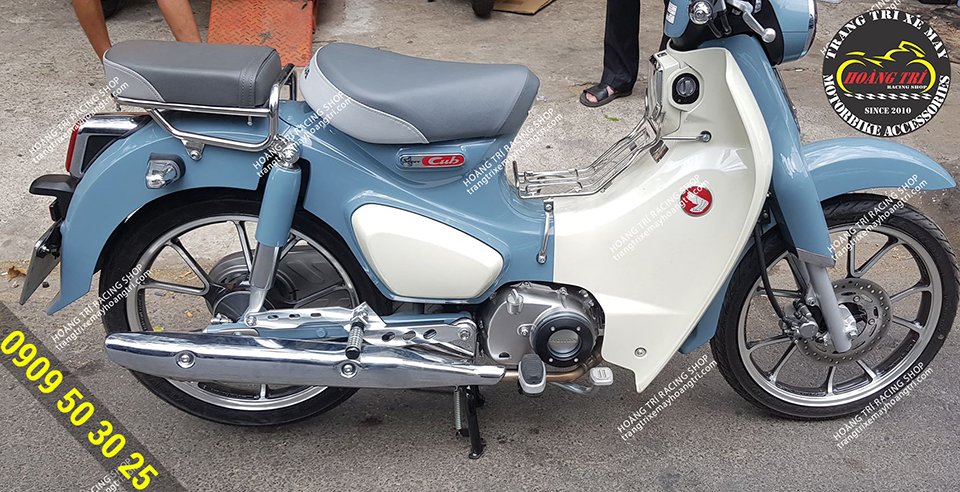 Looking from afar, protecting the super cub engine block as a highlight for your pet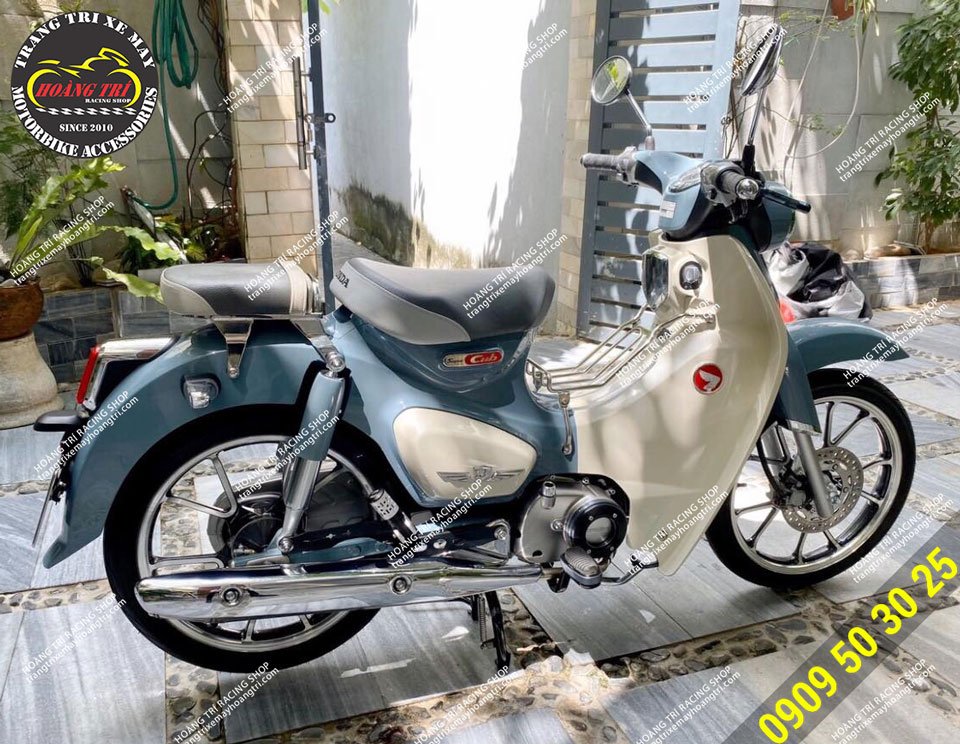 The Super Cub has been equipped with Bikers right engine block protection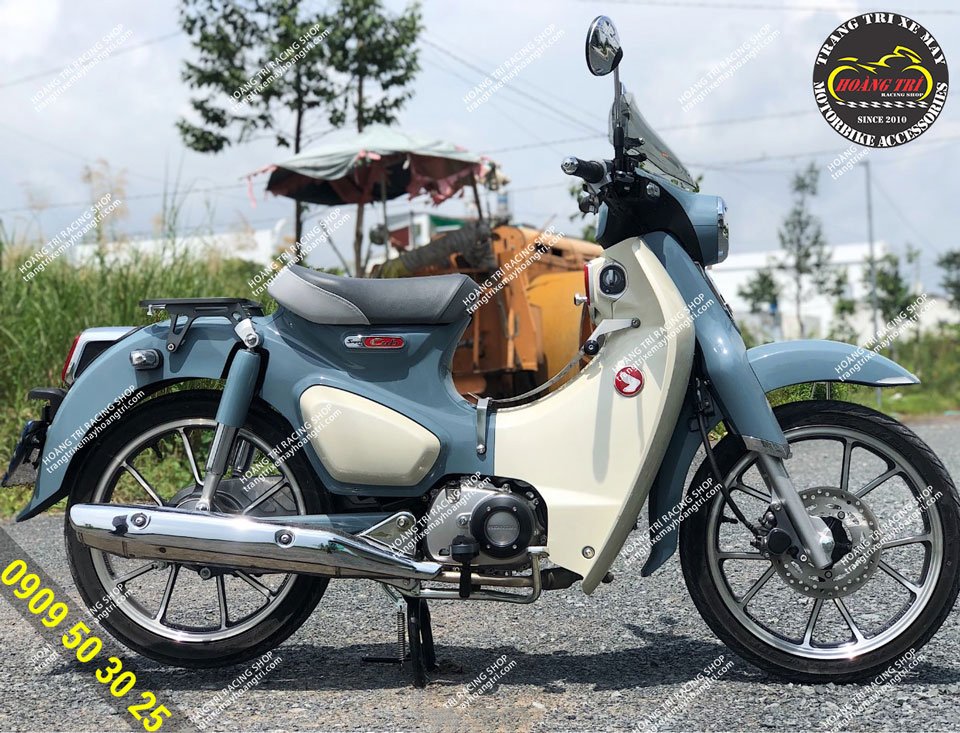 Made from solid aluminum - a classy toy for Super Cub