If a stainless steel frame doesn't make your car look stronger, a powder coated protective frame is definitely more suitable for you right now. The Vespa GTS protective frame is usually put on when the car has been pasted with GTS car ppf to help provide more comprehensive protection for your pet. Minimizing possible collisions when equipped with electrostatic powder coated Vespa GTS protective frame. Consult and equip immediately for your pet!
Maybe you like: Vespa GTS PPF stickers
Many brothers own white Vespa GTS cars, the stainless steel frame makes the car not too prominent and does not promote the decorative features of the car's protective frame. Therefore, the powder-coated protective frame of Vespa GTS helps to make the car shine brighter and more attractive with the combination of colors. The whole set of Vespa GTS powder coated protective frame is similar to the stainless steel frame model including:
- Protective frame on both sides of the back body
- Front fender protection frame
With the vanishing design of the frame on both sides of the front body, the price of the product is significantly reduced and does not affect the protection of your pet's car too much. Because the front two sides of the car are less prone to collisions than the rear two sides of the car. This removal makes the car look neater and the cost of the front 2 frame can be converted into other spare parts for your car.
Note: Product is not sold separately.
Customers who want to build a Vespa GTS protective frame for their pet can order right at the website. Hoang Tri Shop supports nationwide shipping with convenient COD service. Or visit directly at one of the shop's 2 branches to see firsthand, touch before deciding to equip your pet.
Address 1: 158 -160 Han Hai Nguyen, Ward 8, District 11, HCMC
Address 2: 586 Pham The Hien, Ward 4, District 8, HCMC
Phone:  0909 4747 13 - 0909 5030 25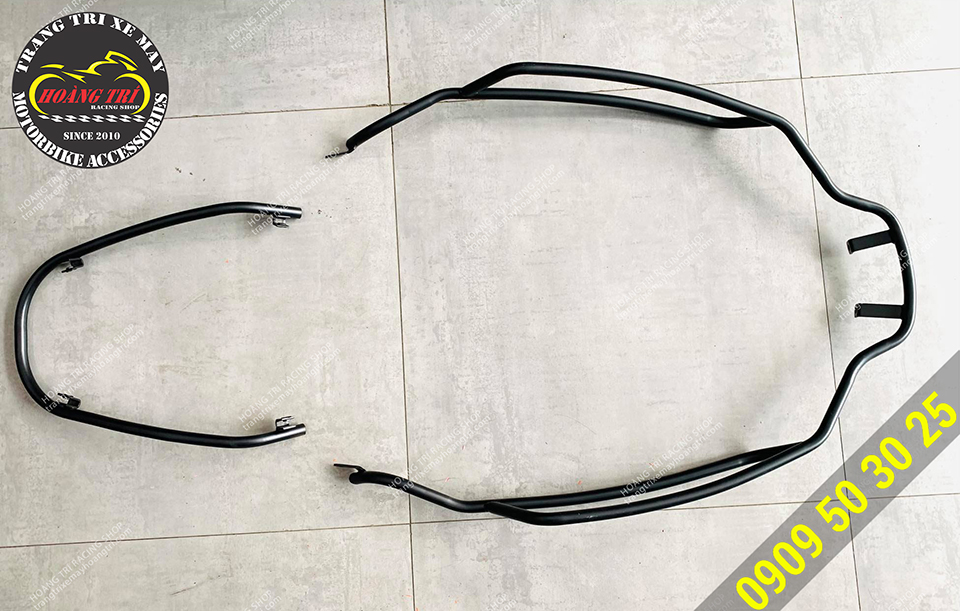 Full set of GTS protective frame with powder coating model 2021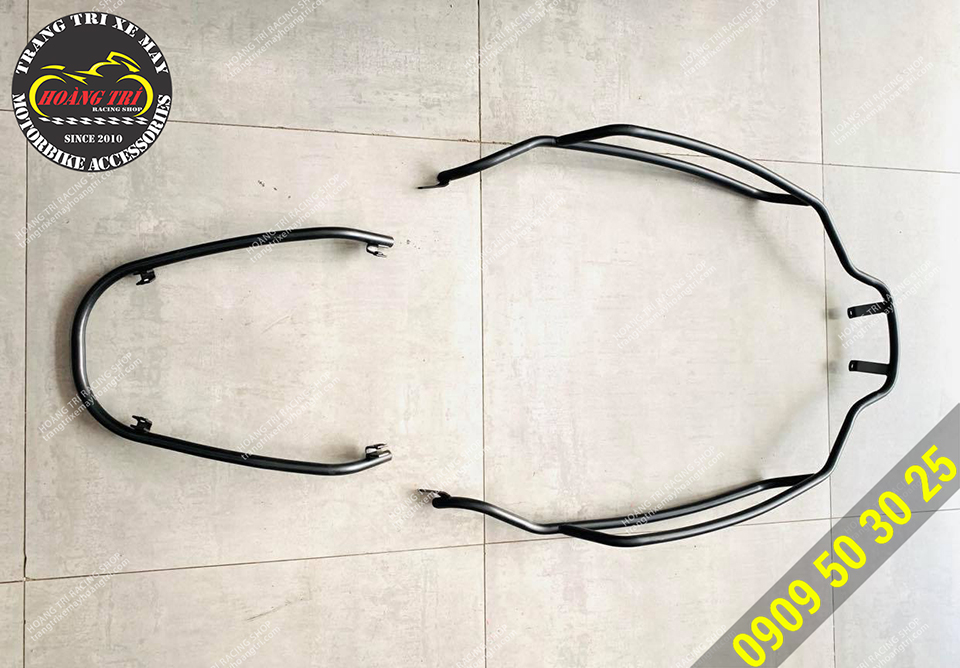 Standard installation products do not need to be processed for GTS vehicles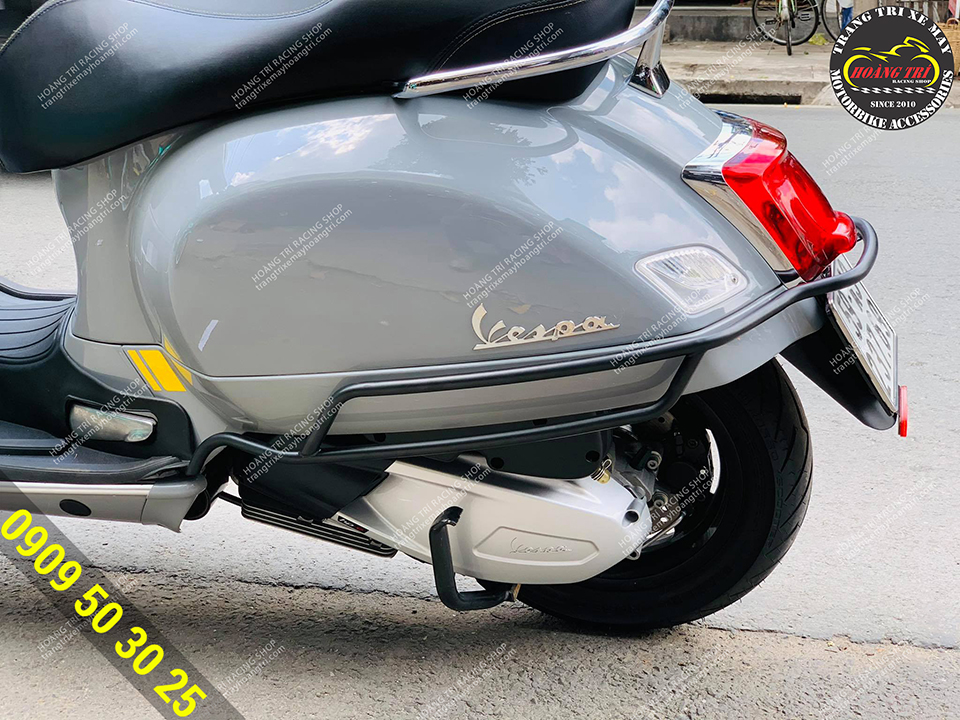 The Vespa GTS has been equipped with a powder-coated protective frame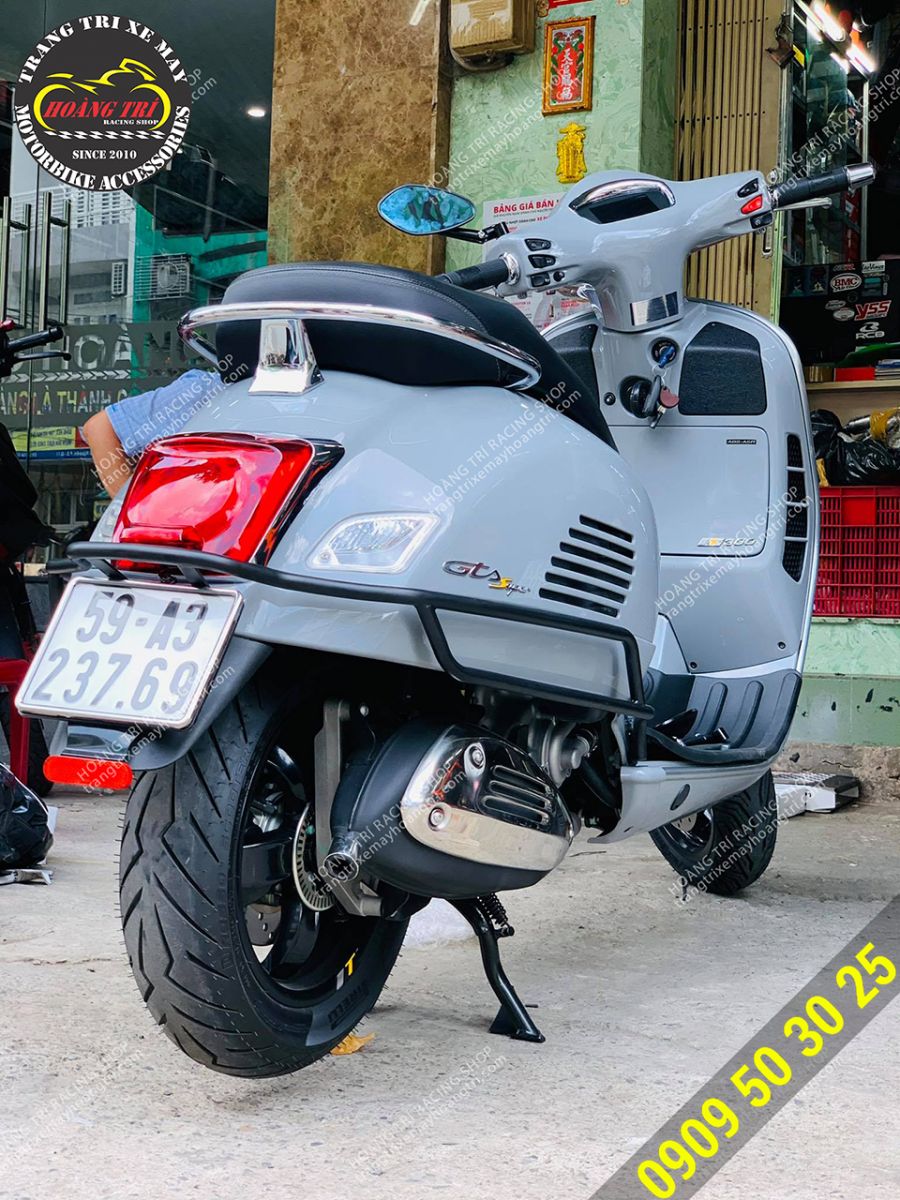 Durable paint, long time to use, does not fade over time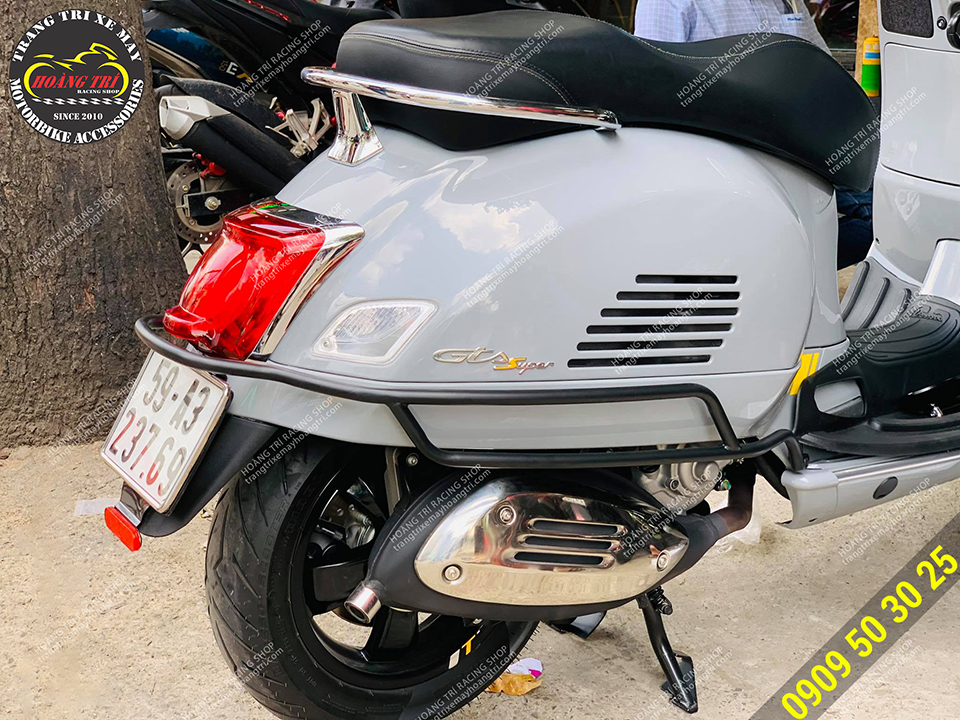 The frame fits snugly around the car's frame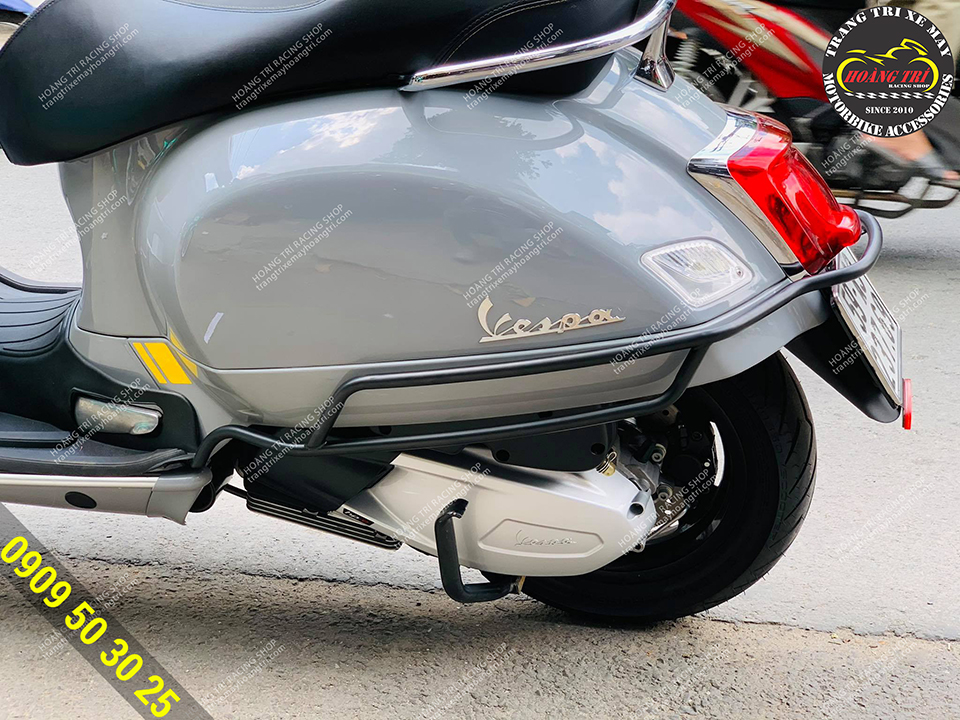 Standard installation for Vespa GTS models can be purchased and installed by yourself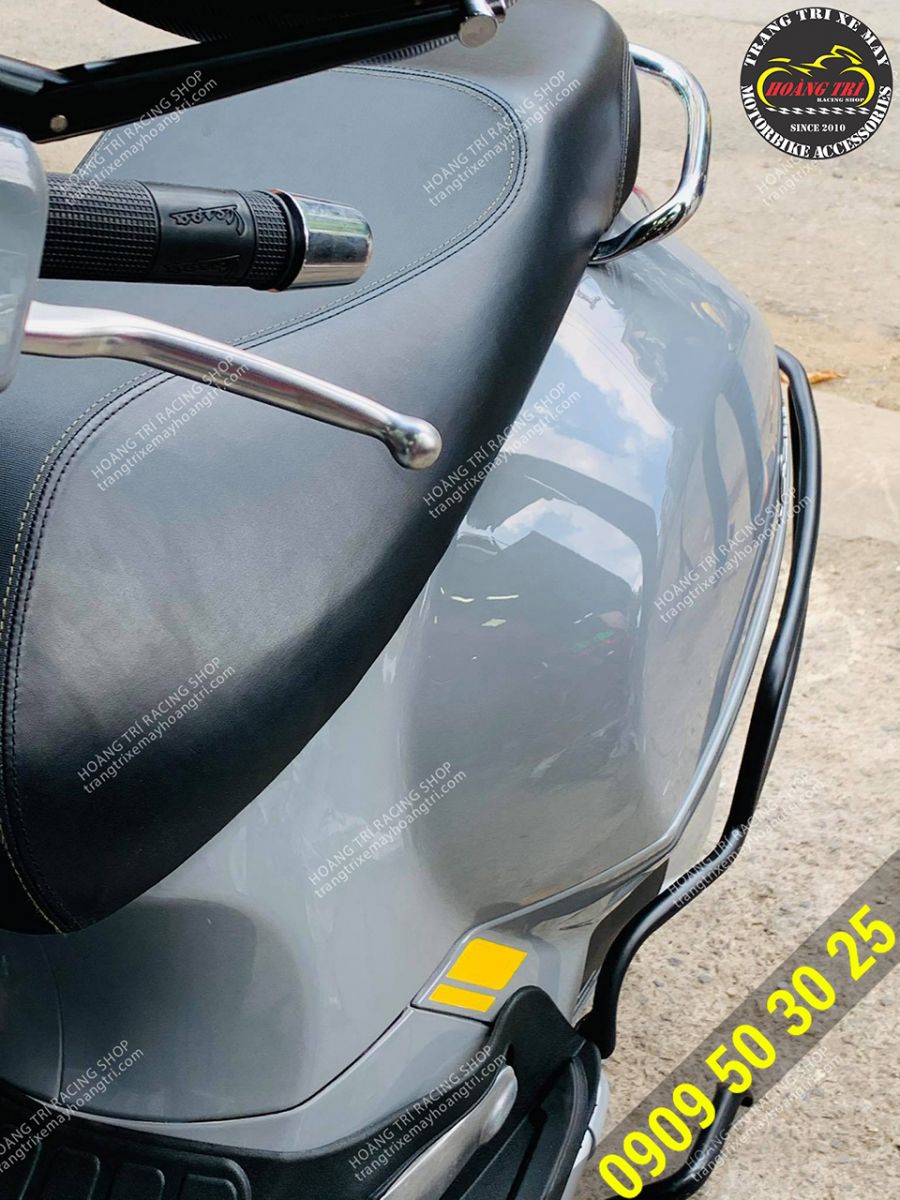 The car has been pasted with PPF to enhance the protection of the zin paint layer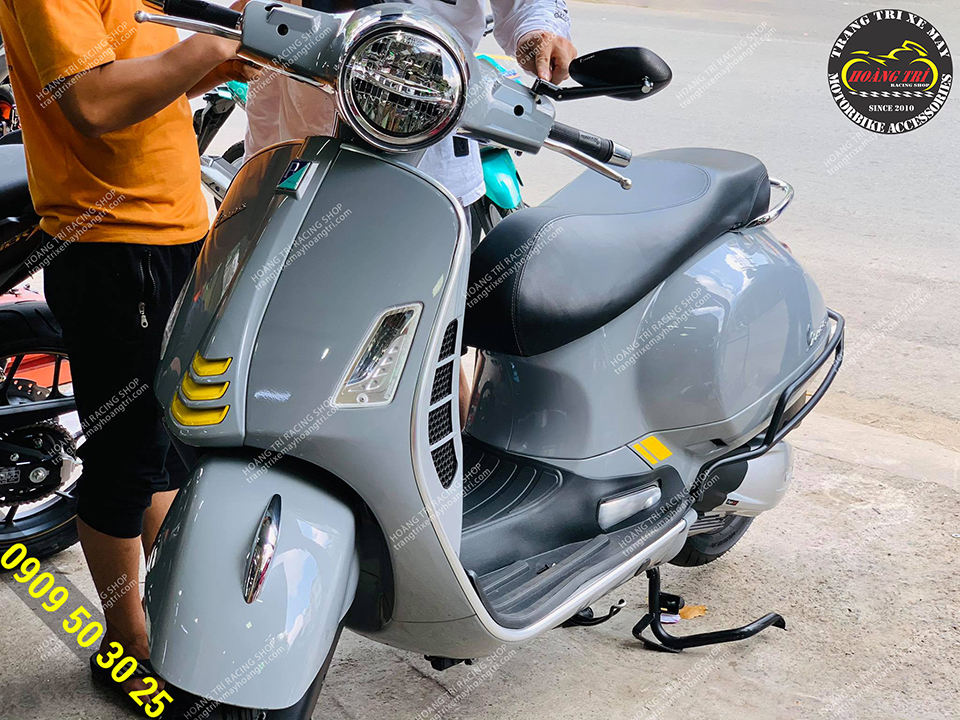 The customer also attached some other accessories to the car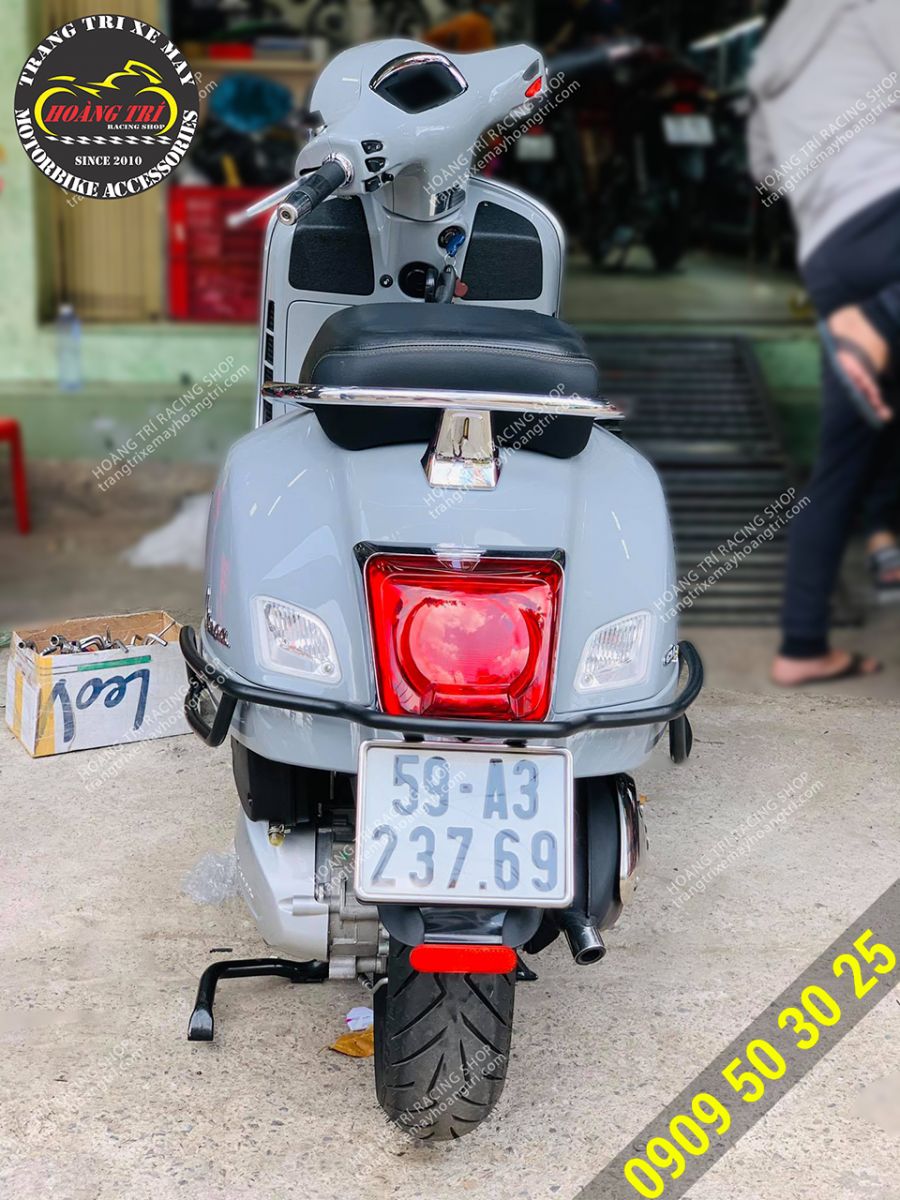 Rear view angle when the car is equipped with a protective frame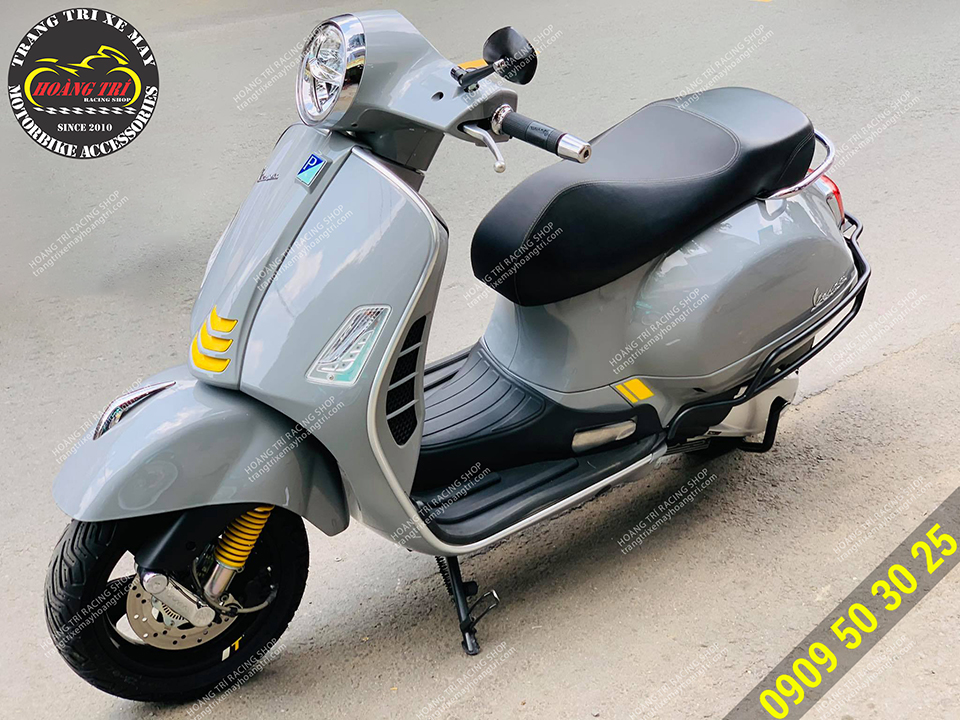 The product includes a protective frame on both rear sides and front fenders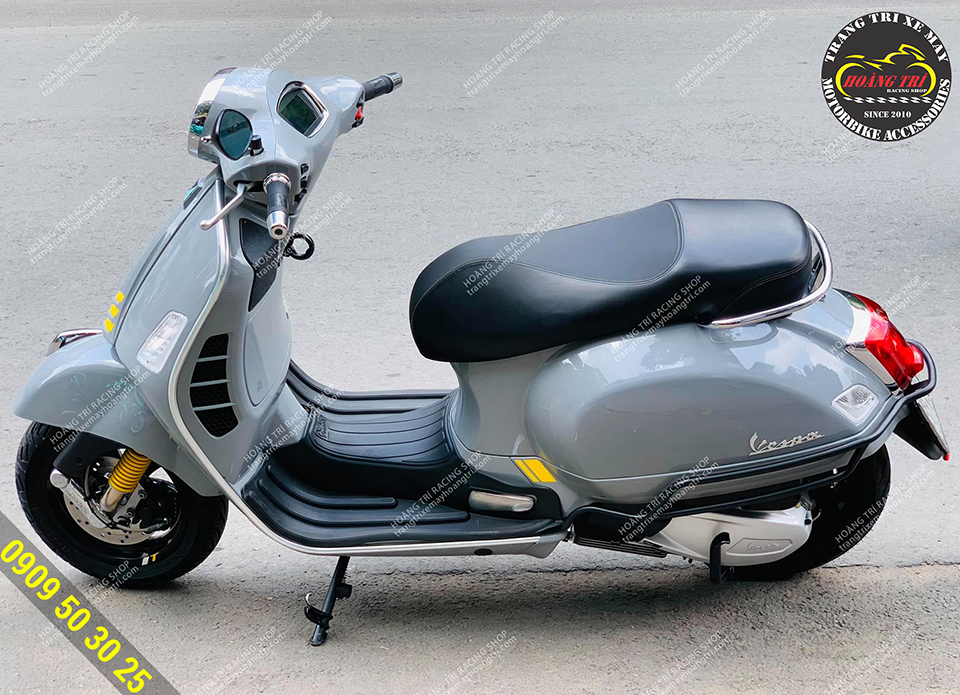 Feel the power and pit of your car after equipping the GTS powder coated protective frame