Today, Hoang Tri Shop has bought a super product Racing Boy (RCB) gold ti for many different models. Including the RCB DB-2 ti gold fork with new, luxurious and unique colors for Exciter 135, Exciter 150. Experience the hot product on the market today at Hoang Tri Shop!
Maybe you like: Exciter 2015 to Exciter 2019
The Racing Boy ti gold fork with Exciter 150 is currently making the rain and wind and its hotness is at its maximum. Car players are looking for a gold Racing Boy DB-2 fork model to upgrade their pet. Bringing different and novel colors compared to the Racing Boy brand line: White - red (traditional), black - red ( RCB DB-2 ti yellow ). With that difference, not only in paint quality and color, but the product also changes in internal quality to meet Racing Boy's Premium standard.
- Adjustable springs
- Adjustable rebound
- 360 degree rotating oil tank
- Attach the standard zin for Exciter 150, Exciter 135 does not need to make porridge.
The manipulation of changing the spring as well as the rebound of the fork is completely simple, just turning the knob on the top is able to adjust the spring of the car and turning the knob to turn the fork foot can change the rebound of the car. Depending on your needs, you can adjust it properly to get the best results. If you do not know anything about this feature, you can ask for help from the staff at Hoang Tri Shop when you come to install it.
Due to standard installation, customers who are far away can rest assured to order to equip their pet car. For remote ordering customers, they also enjoy a completely normal warranty of up to 6 months so that they can experience using it with peace of mind. In addition, customers in Ho Chi Minh City can directly visit 1 of 2 branches for advice, purchase products and install for their pet car.
Address 1: 158 -160 Han Hai Nguyen, Ward 8, District 11, HCMC
Address 2: 586 Pham The Hien, Ward 4, District 8, HCMC
Phone:  0909 4747 13 - 0909 5030 25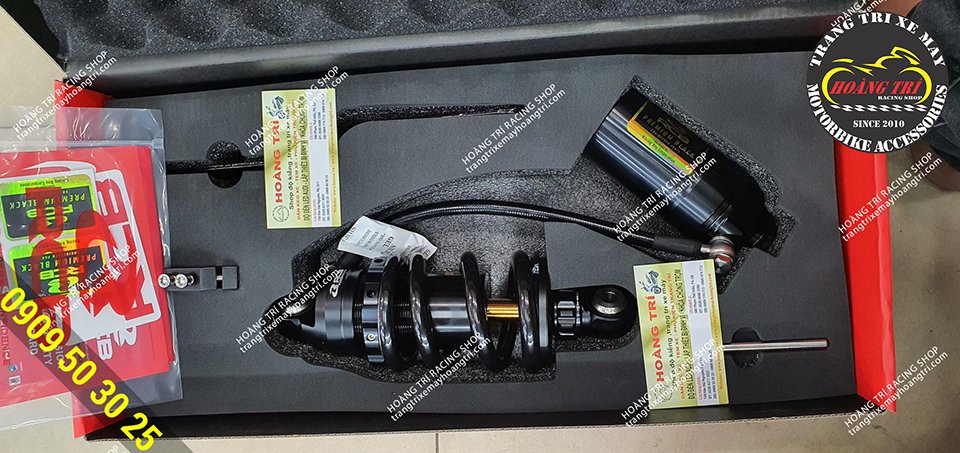 Unbox Racing Boy DB-2 Line oil tank fork box gold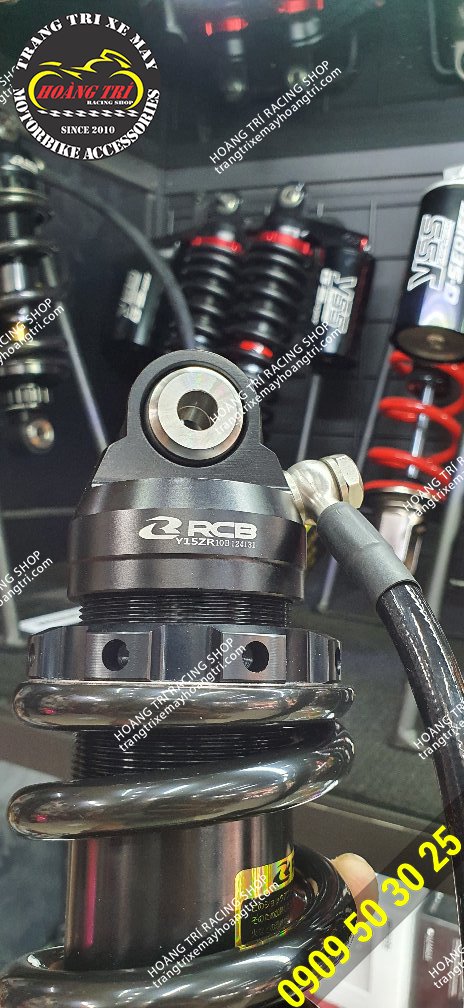 The product has an impressive black color when first seen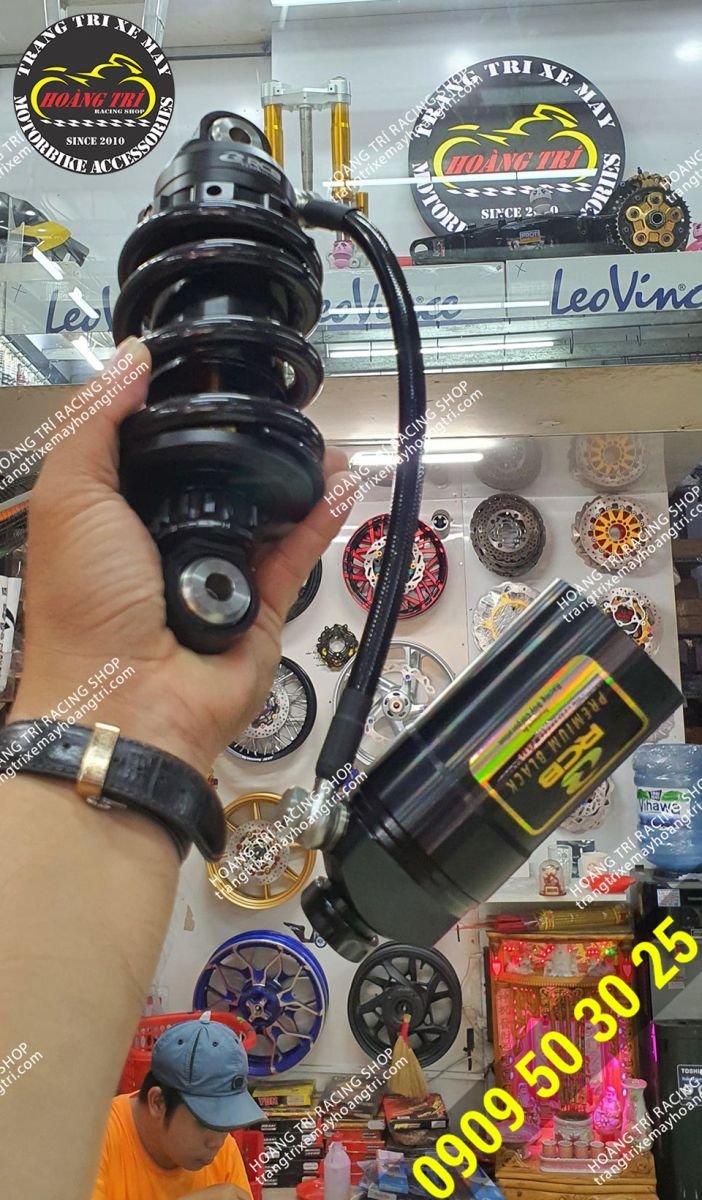 Oil tank with Premium gold stamp and oil wire can rotate 360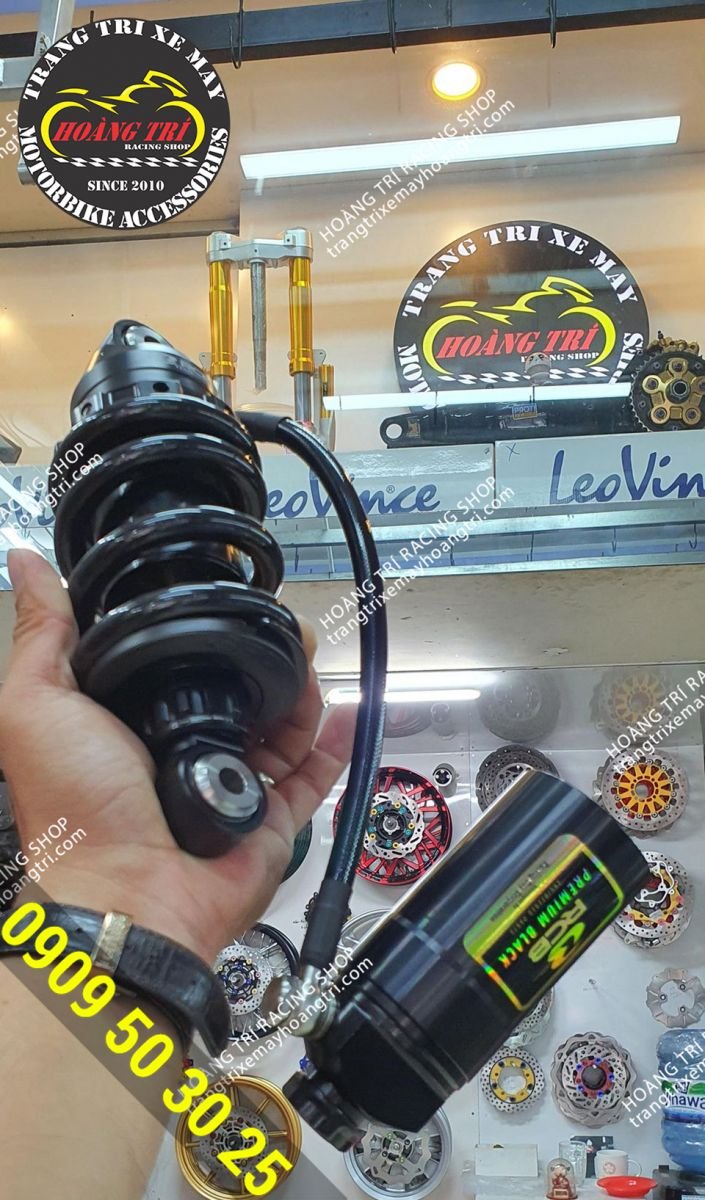 Equip your car right away to experience the difference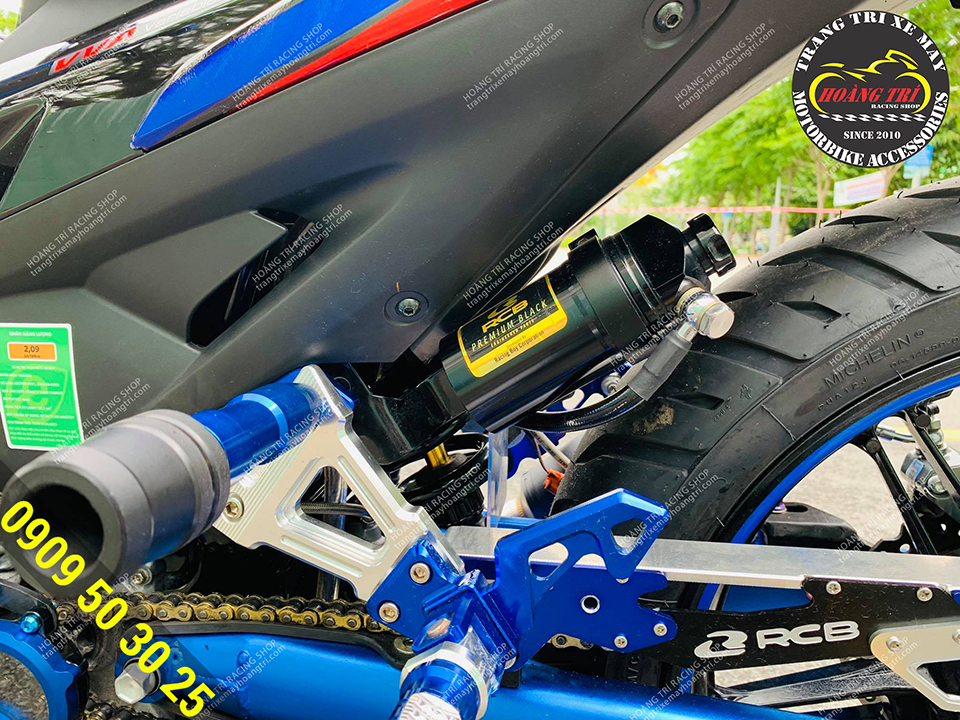 RCB DB-2 Line ti gold fork equipped on Exciter 155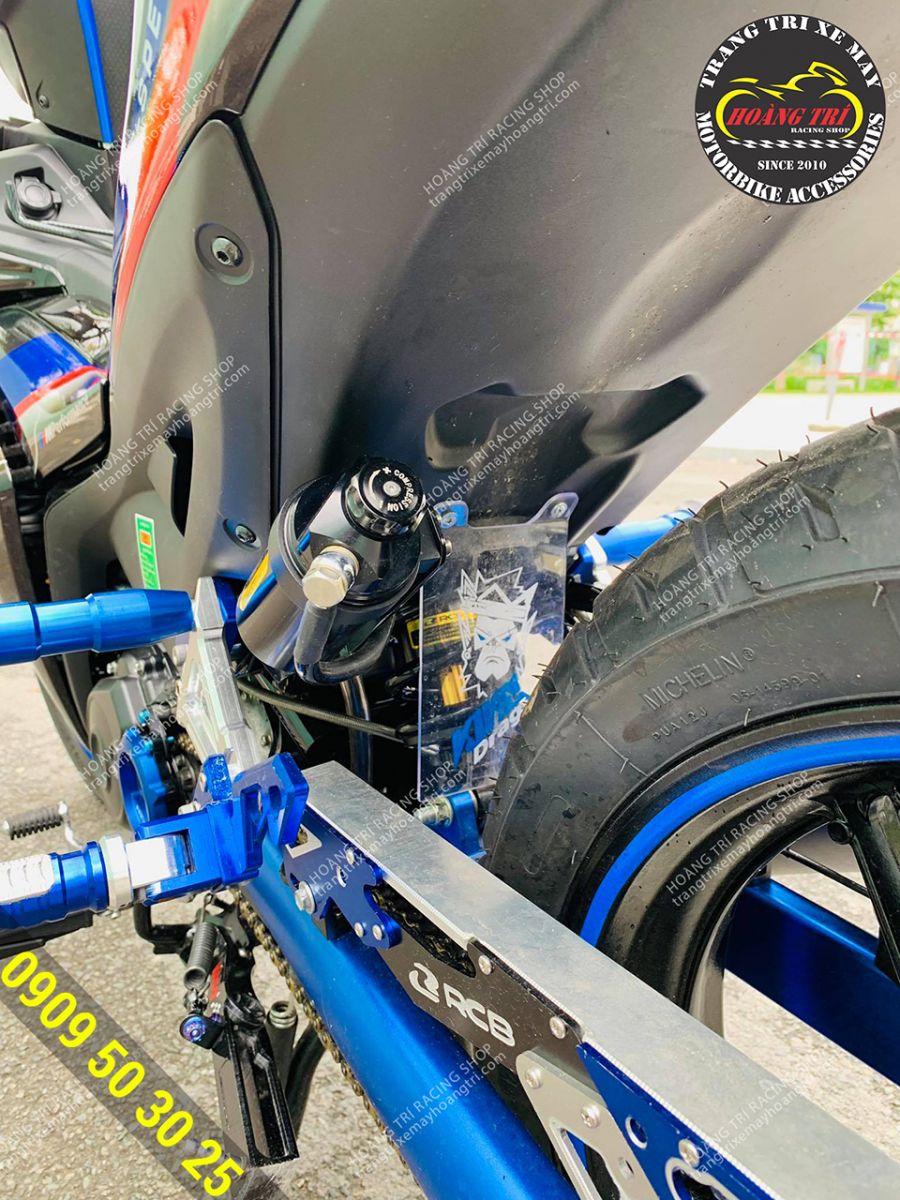 With outstanding gold ti, more brothers choose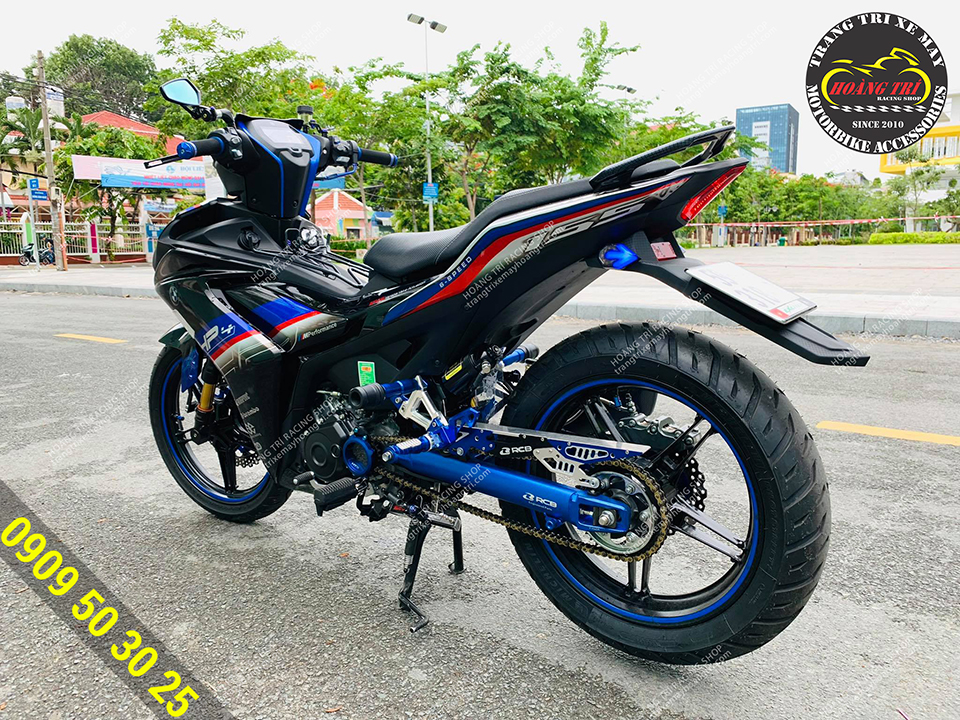 You can see that the front is also a fork with a prominent gold tip