Winner V1, Winner X, Sonic brothers like the Racing Boy Premium VD fork line, VS ti gold now has a similar fork line for your car, which is the Racing Boy (RCB) DB-2 Line gold fork line. quite prominent. In terms of color, it is completely similar to Racing Boy Premium VD, VS forks of other models. Experience right through the information and images below to get more information about the product!
Cheaper products see:  Racing Boy DB2-Line Titanium oil tank fork for Winner, Winner X
Racing Boy (RCB) fork is trusted by many customers and offers many product lines with quality, stylish design. Recently, the Racing Boy DB-2 Line fork is gold for 3 models: Winner V1, Winner X and Sonic . With a disruptive design, changing the normal style of the Racing Boy fork line is red and white. Instead, black and yellow stand out and personality, with the main black color bringing mystery and strength to your pet. However, with this line of forks, goods are scarce and are sought after by brothers to sell out soon when they arrive.
Standard zin products for 3 car models:  Winner, Winner X and Sonic . No need to modify the vehicle and still install it properly. A new experience for your pet car brings smoothness, comfort, beauty with high aesthetics. The RCB DB-2 fork is equipped with a rebound button that allows you to quickly customize it to your needs. In addition, a preeminent feature that makes the installation of the oil tank easy is that the oil cord can be rotated 360 degrees. The gold RCB DB-2 fork helps the driver to cross bad roads no longer hear the croaking sound that affects your psychology. Another point that makes many customers choose this product is  the warranty with a long time of up to  6 months to enjoy the experience of this branded fork. Order online at our website with support for nationwide shipping or you can experience the Racing Boy DB2-Line fork in  real life  !
Address 1: 158 -160 Han Hai Nguyen, Ward 8, District 11, HCMC
Address 2: 586 Pham The Hien, Ward 4, District 8, HCMC
Phone:  0909 4747 13 - 0909 5030 25
Video: Racing Boy DB-2 Line rear fork gold for Winner, Winner X, Sonic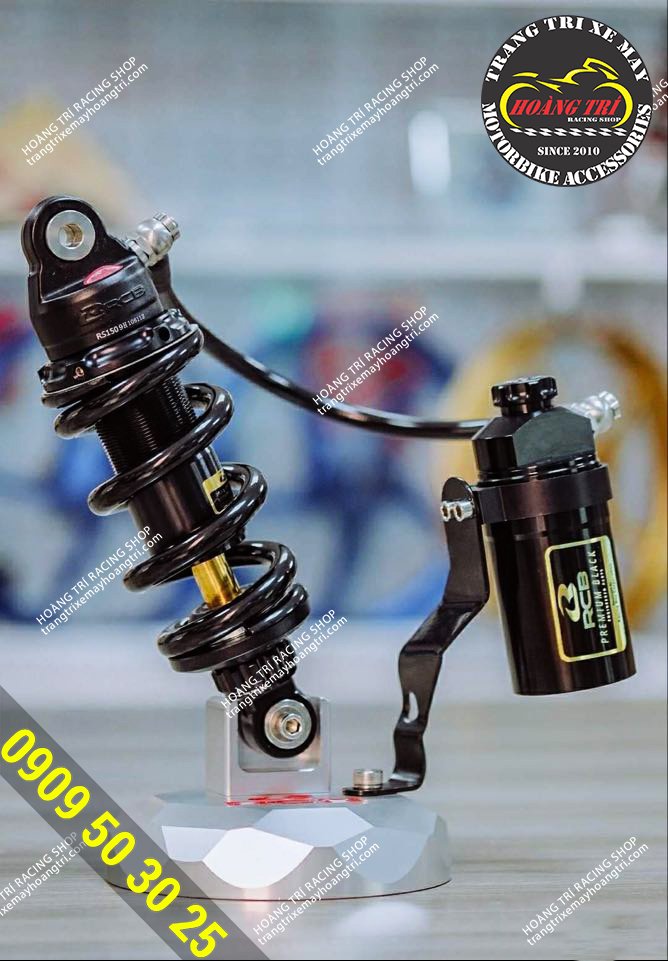 Racing Boy DB-2 Line oil tank fork gold ti for Winner, Winner X, Sonic cars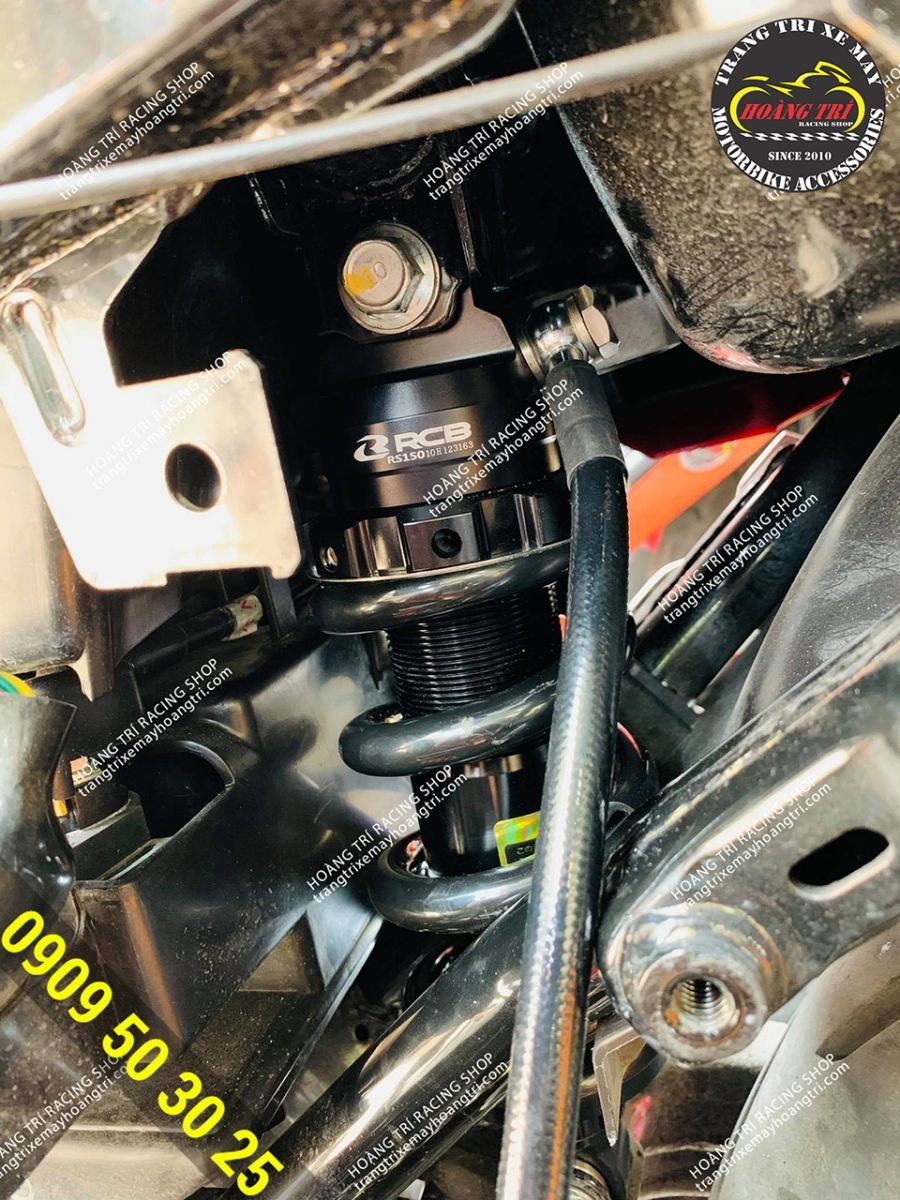 The product has been installed on Winner X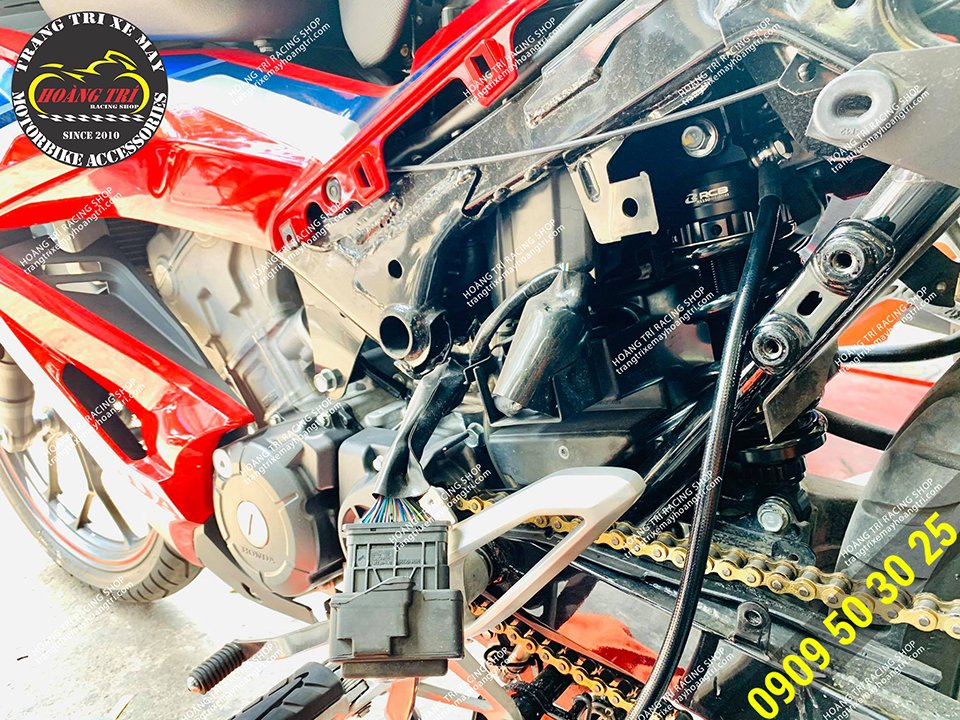 Mounted like a zin, no need to make porridge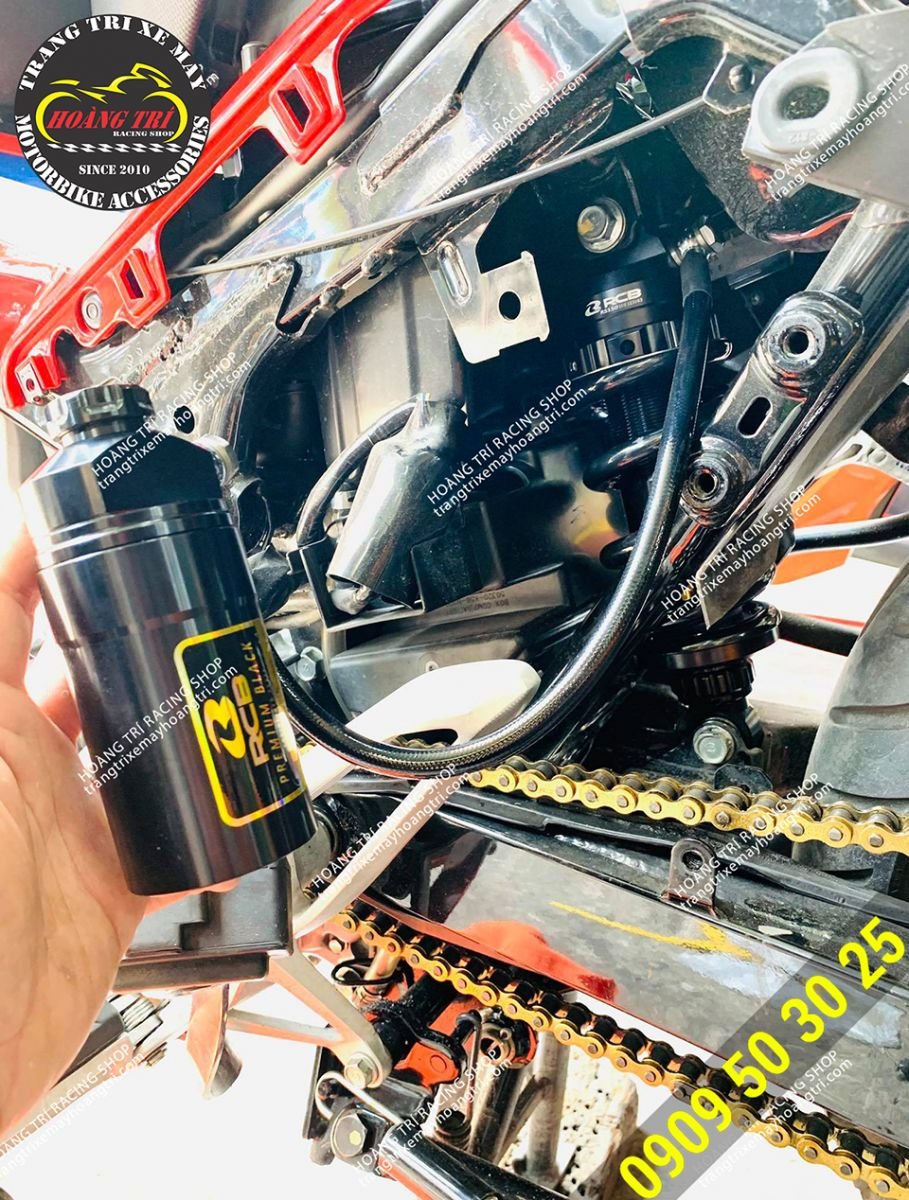 In the hand of the luxurious black - gold oil tank of the RCB DB-2 ti gold fork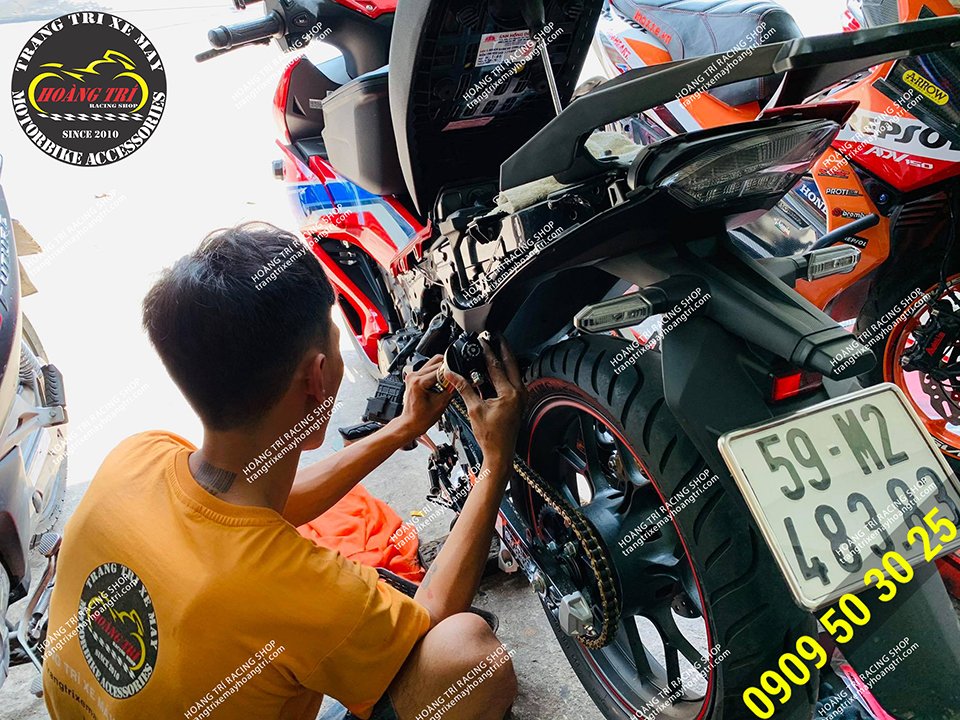 The staff is fixing the oil tank for Winner X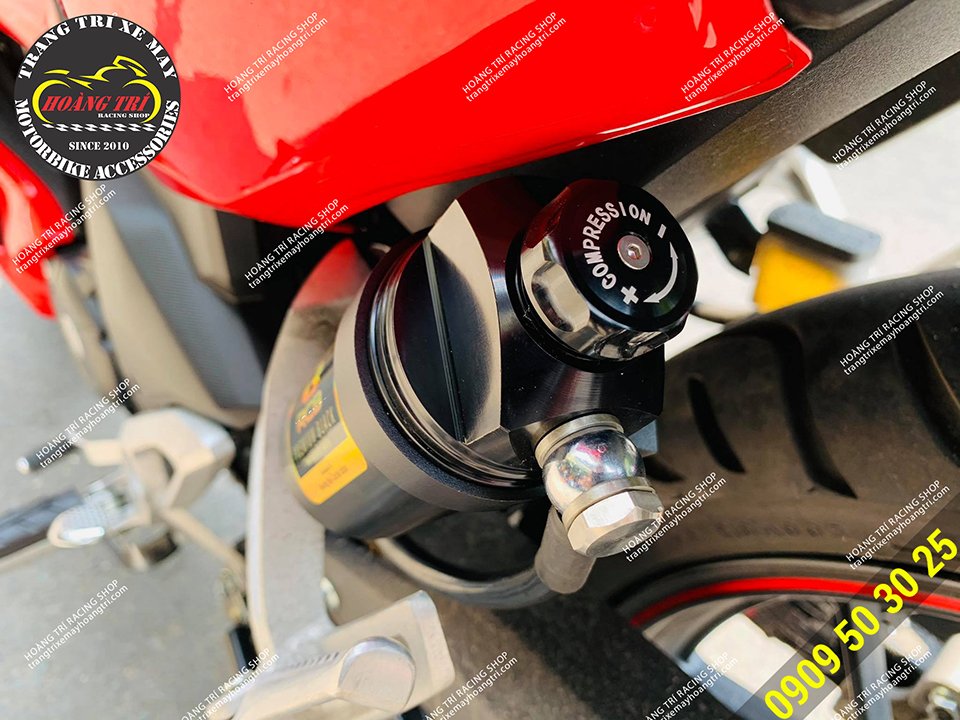 Fixed the gold RCB DB-2 ti oil tank for the car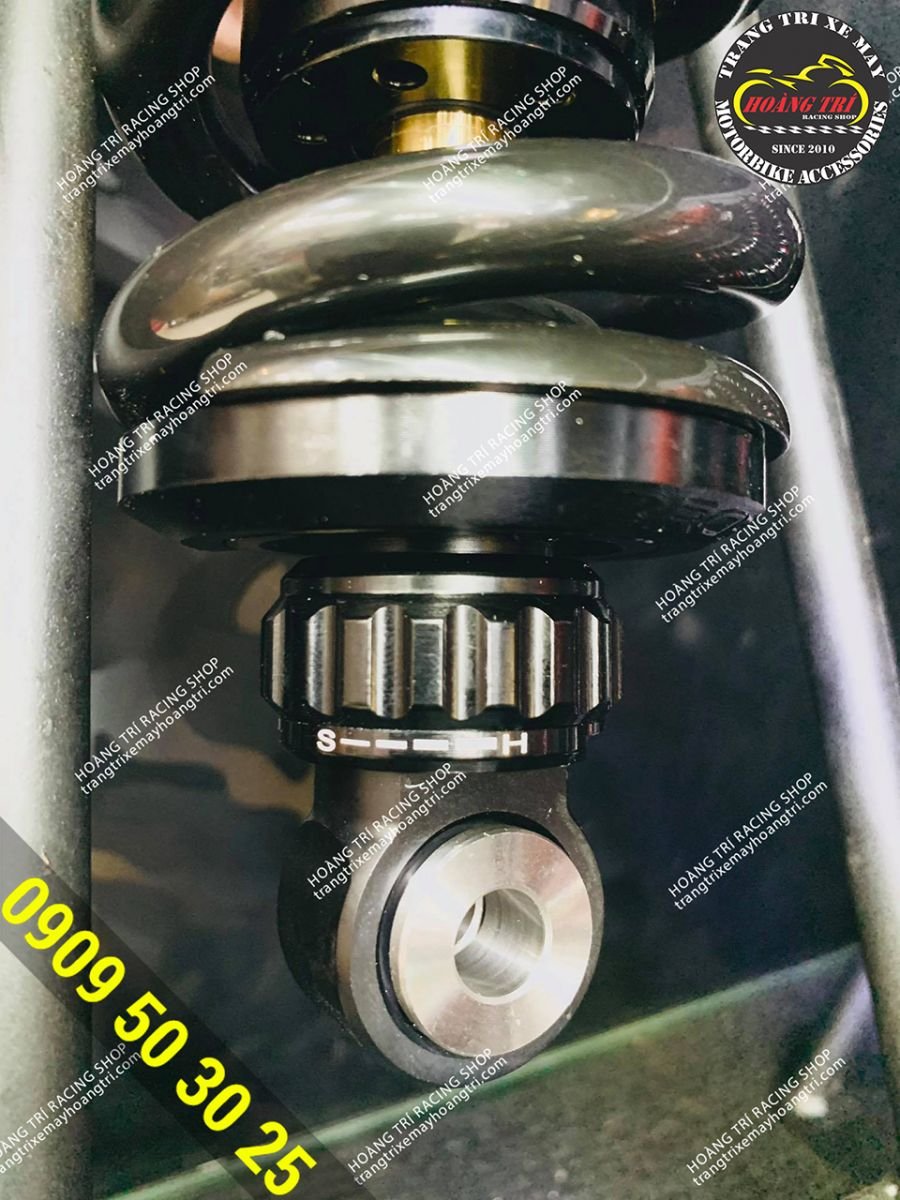 The part below you can turn to adjust the rebound on the fork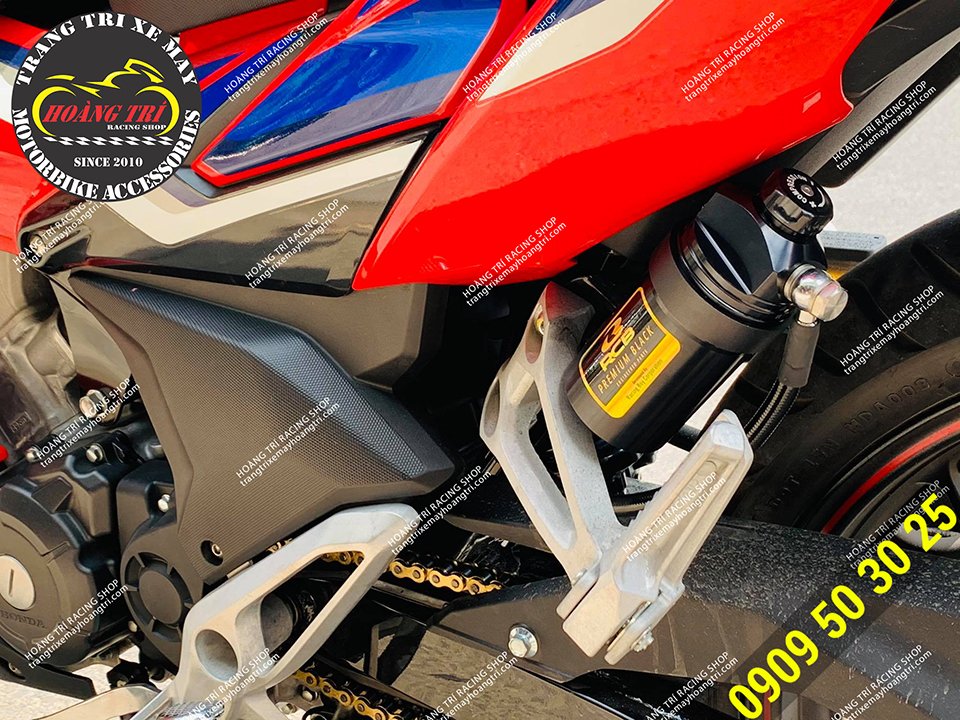 Neat but bring high aesthetics to your car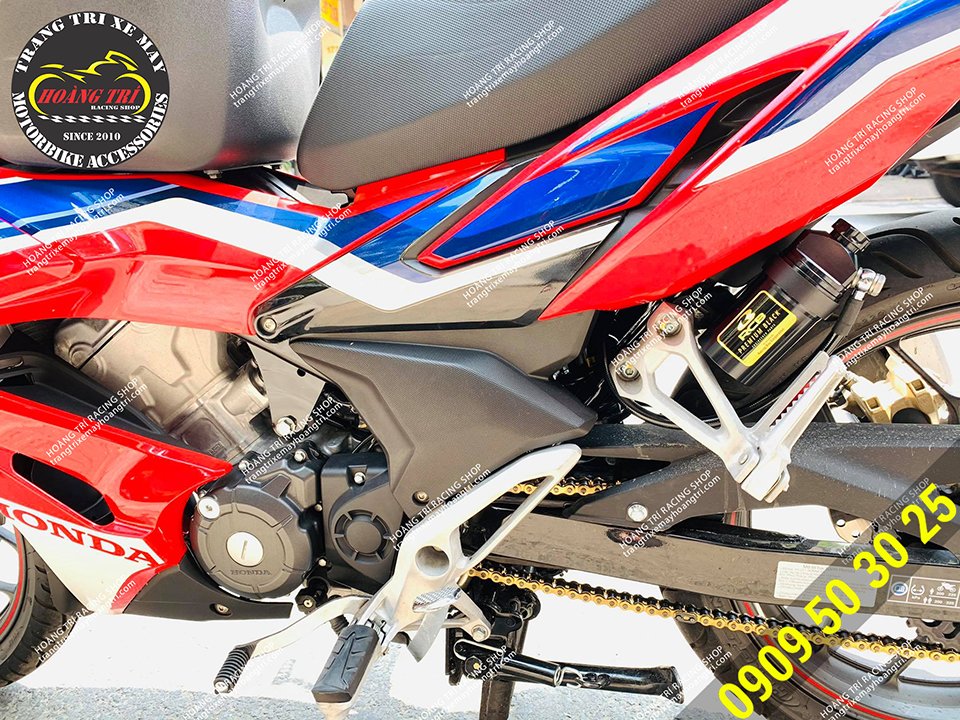 The oil cord can be rotated 360 degrees for easy installation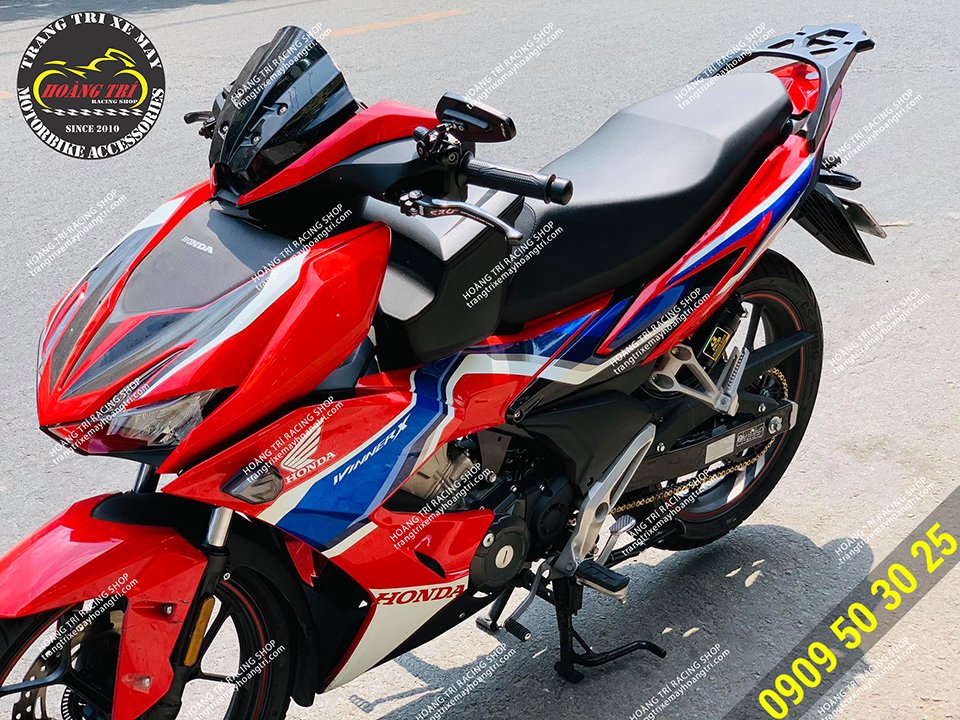 Overview of Winner X with a unique set of stamps and a luxurious RCB DB-2 fork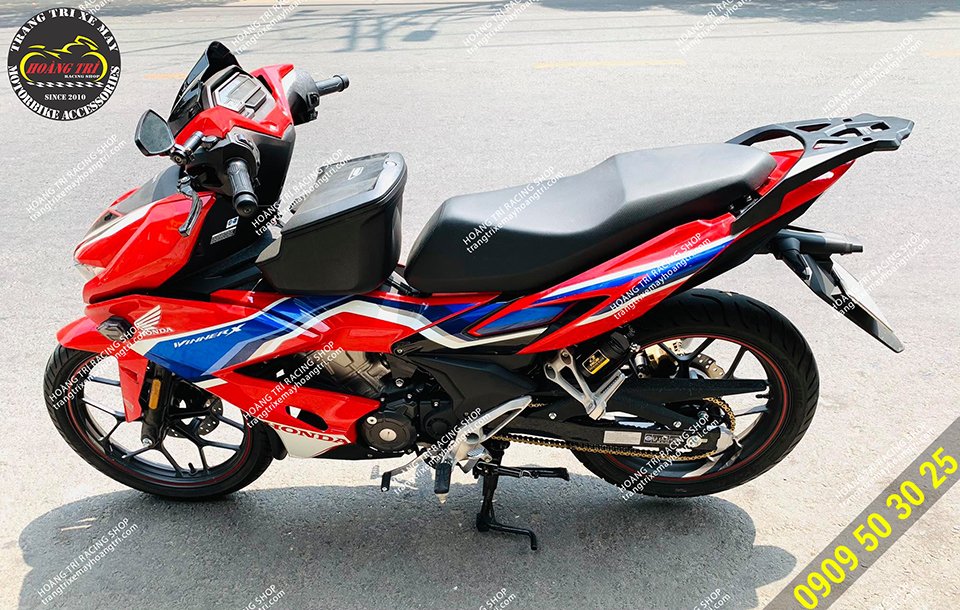 With this price for a super product, will you equip your pet car?