Racing Boy VD fork with high quality gold tipped fork is being sought after by many brothers. However, the product also has a high cost, so many brothers are still looking for more suitable products for their pet. Introducing to you the Racing Boy MB2 gold tipped oil tank fork that offers a design experience similar to the Racing Boy Premium VD fork, bringing a level of class to your pet.
Refer to the more advanced line:  Racing Boy Premium VD oil tank fork for SH (Yellow fork)
Maybe you don't know about  Racing Boy Brand:
Maybe you have heard of the Racing Boy brand but do not understand clearly what Racing Boy has tried to make the Racing Boy brand reach out to the world. First of all,  Racing Boy fork  is a famous brand originating from Malaysia. There are many products created from this brand. However, the fork is exactly what you are looking for with this brand.
This is a popular brand in Asia, Europe,... Not only quality is loved by many brothers, appearance is also the key to success for this brand.
For the Racing Boy MB2 gold ti fork with SH 2012 - SH 2020 , customers will receive a long-term warranty of up to 6 months, providing an absolute experience and more peace of mind about this product. Racing Boy MB2 gold fork is chosen by many brothers to be equipped for the SH 2012 - SH 2020 series because it is designed quite similar to the racing Boy Premium VD ti gold fork. However, unlike the high-end VD fork line, the Racing Boy MB2 fork line has been adjusted automatically and cannot be customized according to the needs of customers. However, still ensuring enough load and smooth swing for customers when carrying the correct number of people.
Racing Boy MB2 gold standard fork mounts for SH 2012 - SH 2020 cars without making porridge, cutting plastic on the car so that it can be installed for your pet. Therefore, if customers are far away, they can order at the website to buy and install for their "steal". With the remarkable and indispensable advantages of Racing Boy MB2 gold ti forks, including:
- Racing Boy fork with beautiful design with high quality gold ti
- The oil tank above looks taller and more beautiful
- Outstanding color with black gold point suitable for your motorcycle decoration
- Install zin standard for SH 2012 - SH 2020 quickly and without making porridge
If you own a SH 2012 - SH 2020 car and have a need to find a new SH fork , you should refer to the Racing Boy MB2 gold tank fork to bring a new experience to your pet. Come to one of the two branches to see the product directly:
Address 1:  158 -160 Han Hai Nguyen, Ward 8, District 11, HCMC
Address 2:  586 Pham The Hien, Ward 4, District 8, HCMC
Phone:  0909 4747 13 - 0909 5030 25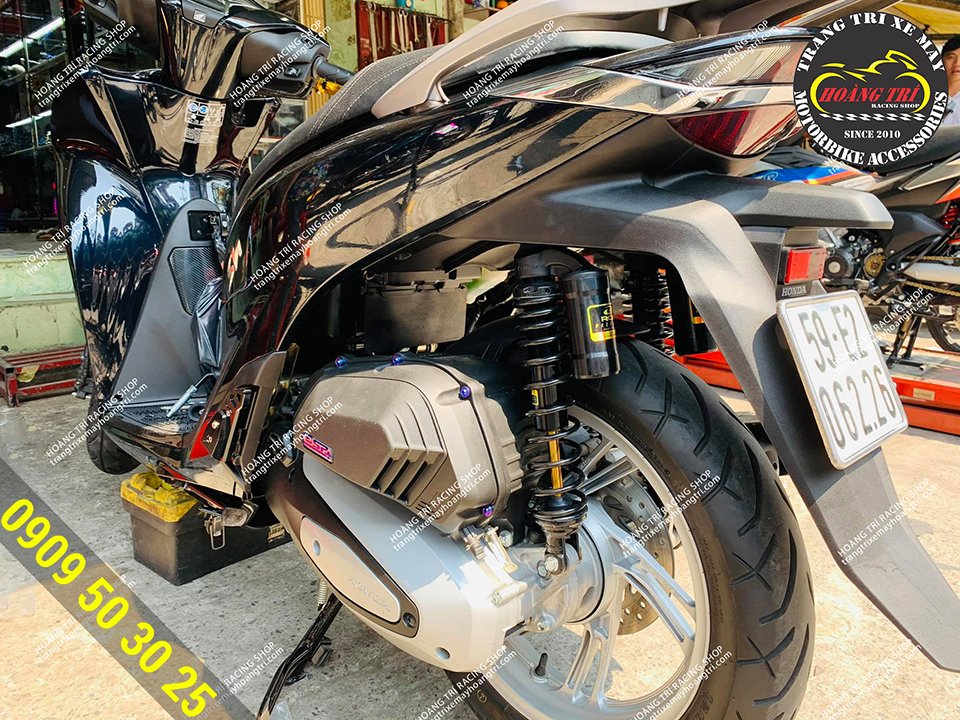 Racing Boy MB2 gold fork oil tank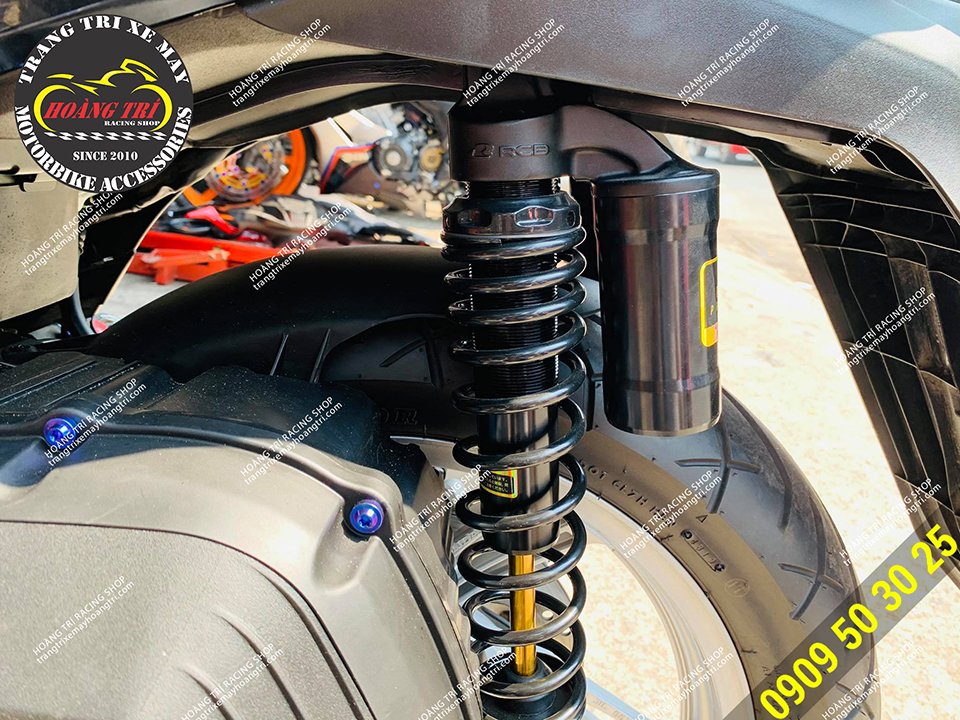 The product is easily mistaken for the Gold Racing Boy Premium VD series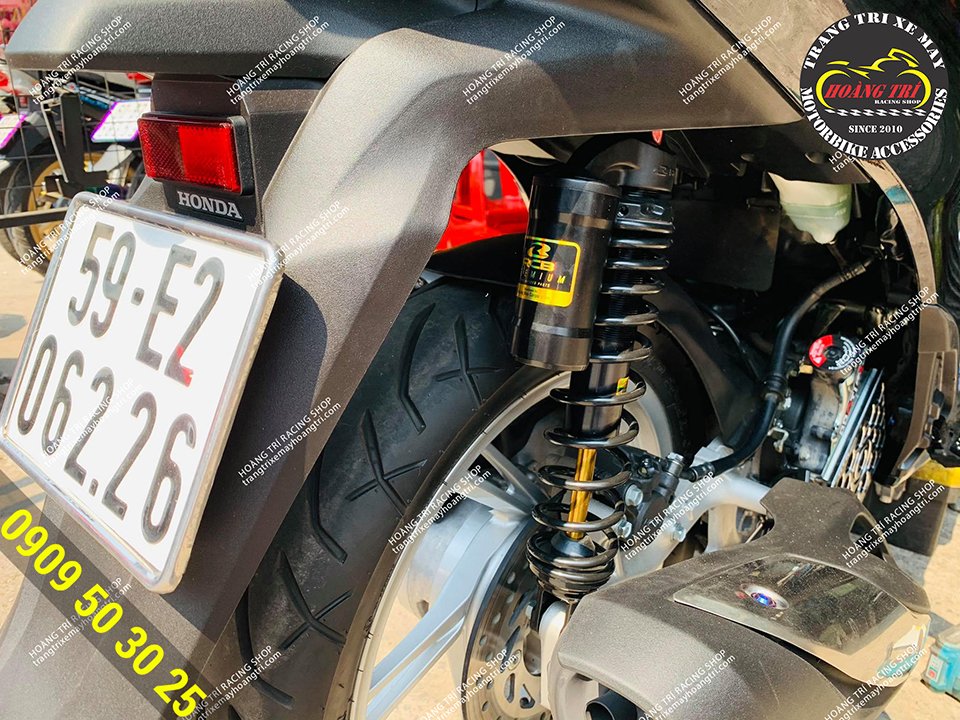 Looks so luxurious and classy on SH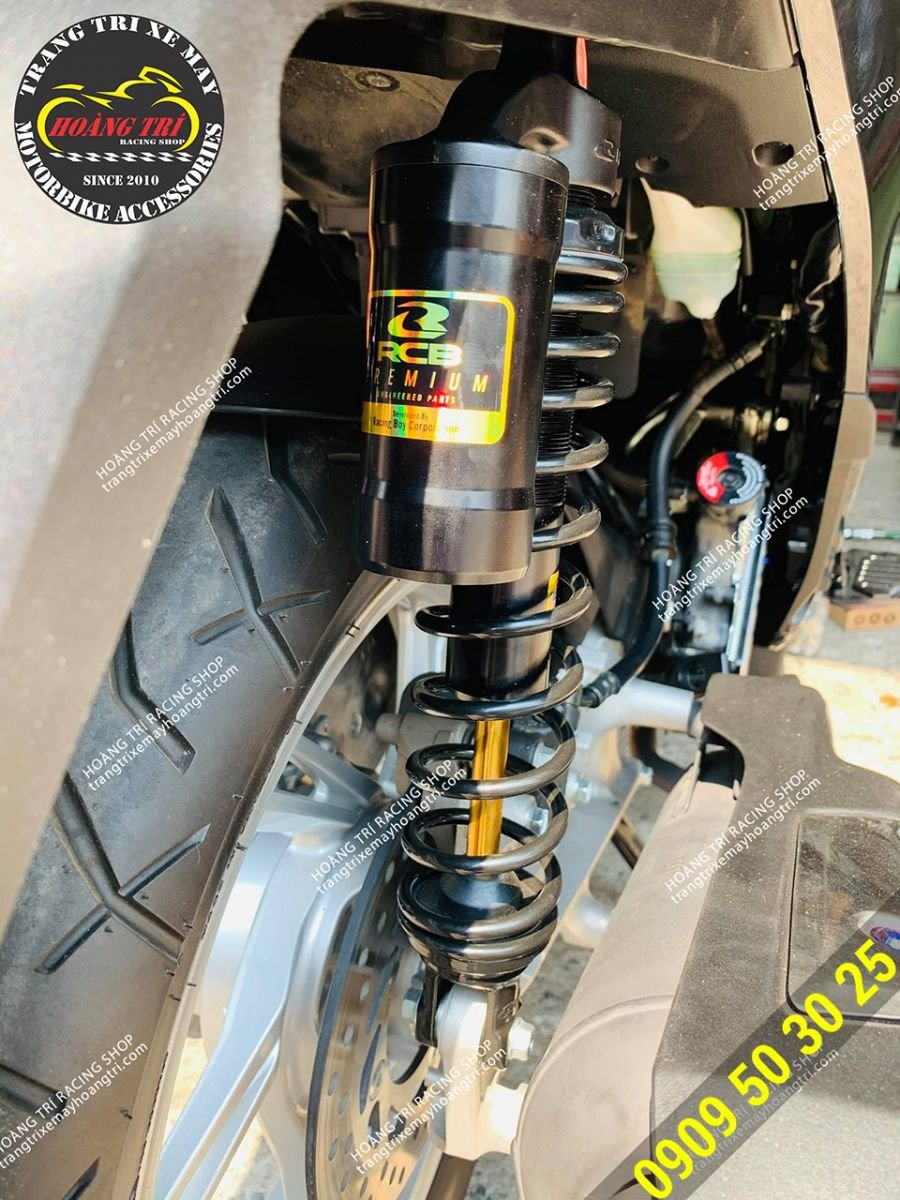 The set of iridescent stamps attracts the eye on the black background of the oil tank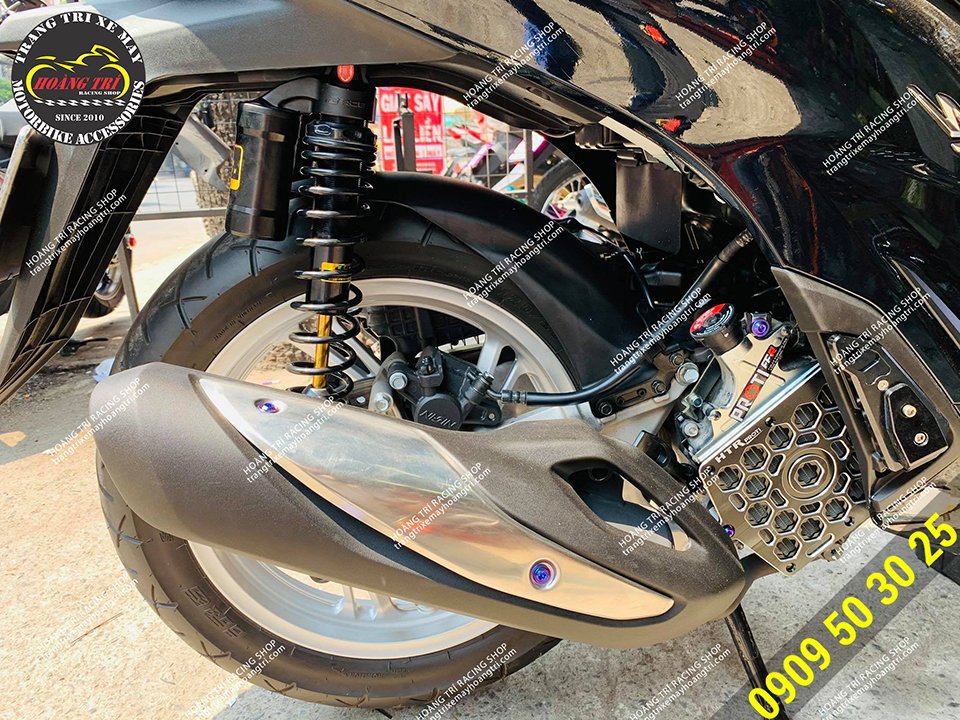 The gold fork tip brings an irresistible attraction to the MB2 . fork series