Your steed is damaged, there is a problem with the fork and you are in need of a new pair of forks for your pet. So which option is right for you right now? Hoang Tri Shop introduces to you a pair of forks with class, personality and unique design that many brothers have loved in recent times, which is the Racing Boy VD fork model with standard gold fork for many models. Consult and equip your pet right away.
You may like: stainless steel footrests
Racing Boy VD gold fork has been introduced for models such as: PCX, Super Cub, SH, Airblade . Today, Hoang Tri Racing Shop introduces to customers near and far a product line of Racing Boy VD forks with gold forks mounted for 4 models: Wave, Dream, Future and Axelo . Although it can be mounted up to 4 vehicle lines, the product does not make porridge, still installs standard zin for all 4 of these models.
When do you need to replace motorcycle forks?
+ The vehicle can carry 2 people, but when going through potholes or the deceleration line blocking the rear of the vehicle, the steering wheel is skewed and staggered. It is not comfortable and has numbness in the hands when traveling long distances.
+ Damaged or bent seals that cause oil to spill out is a sign that your forks are very badly damaged and the solution is to replace other genuine motorcycle forks.
+ The fork has little oil flow and unbalanced steering wheel, deviates to one side when traveling on bad roads and this means you should replace a new motorcycle fork.
+ There is a phenomenon of squeaking when jumping and the sound is much louder when the ridges and big potholes hit.
Racing Boy VD fork gold fork is also known briefly as Racing Boy Premium fork with the quality of both structure and design of the fork to bring confidence and class to your pet. Customers who live far away can buy and install for their own car right away or go directly to one of the two branches for installation support.
Address 1: 158 -160 Han Hai Nguyen, Ward 8, District 11, HCMC
Address 2: 586 Pham The Hien, Ward 4, District 8, HCMC
Phone:  0909 4747 13 - 0909 5030 25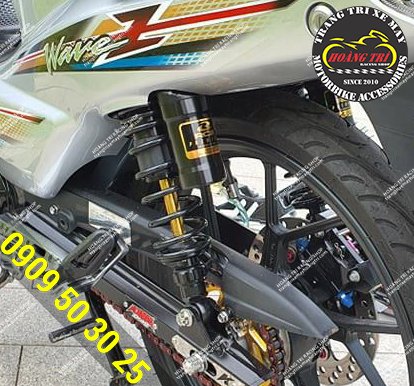 Close-up of Racing Boy VD fork with gold fork mounted on Wave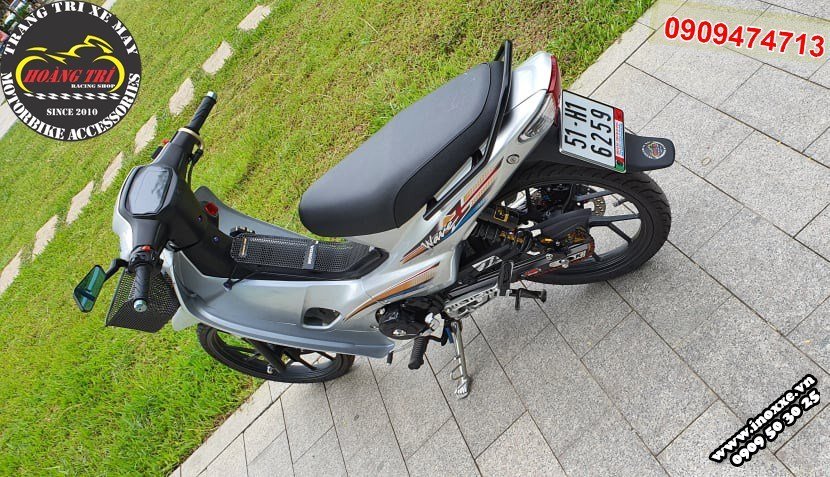 Stainless steel footrest for Wave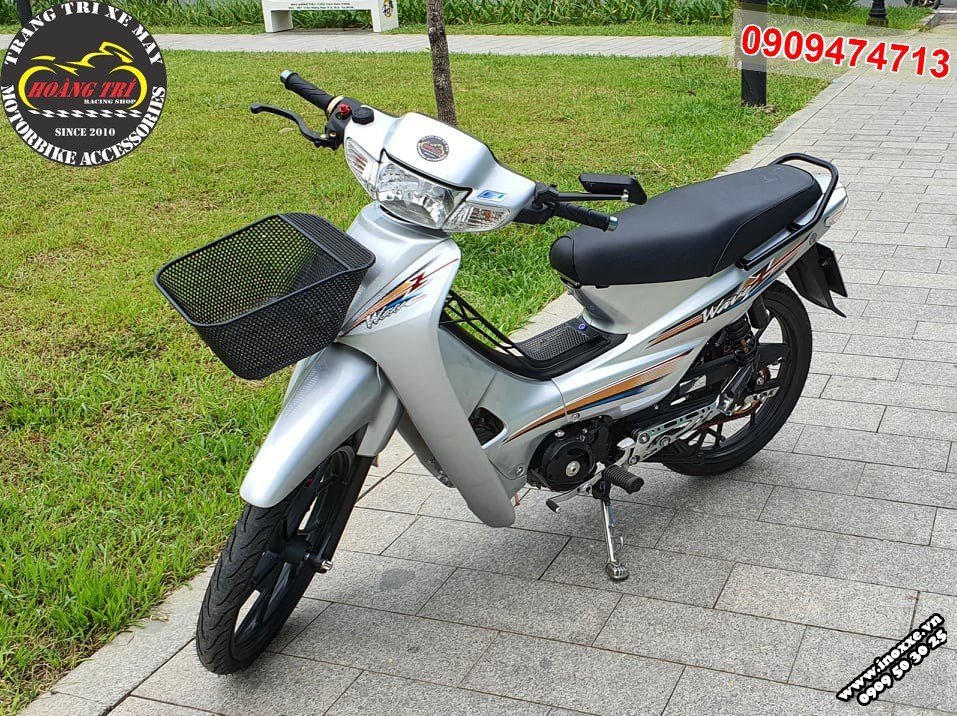 The forks can still be seen in yellow from the front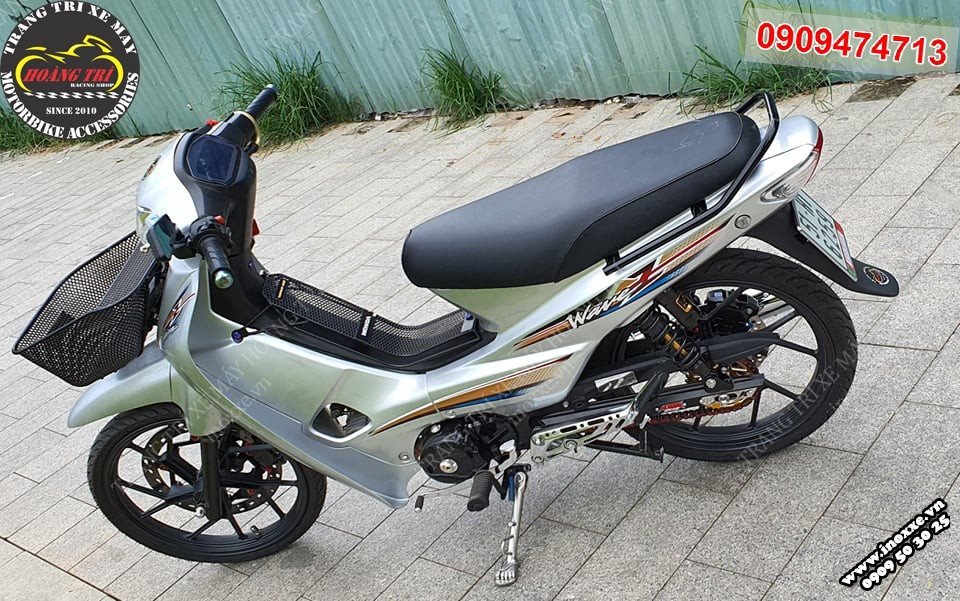 The golden fork makes your car stand out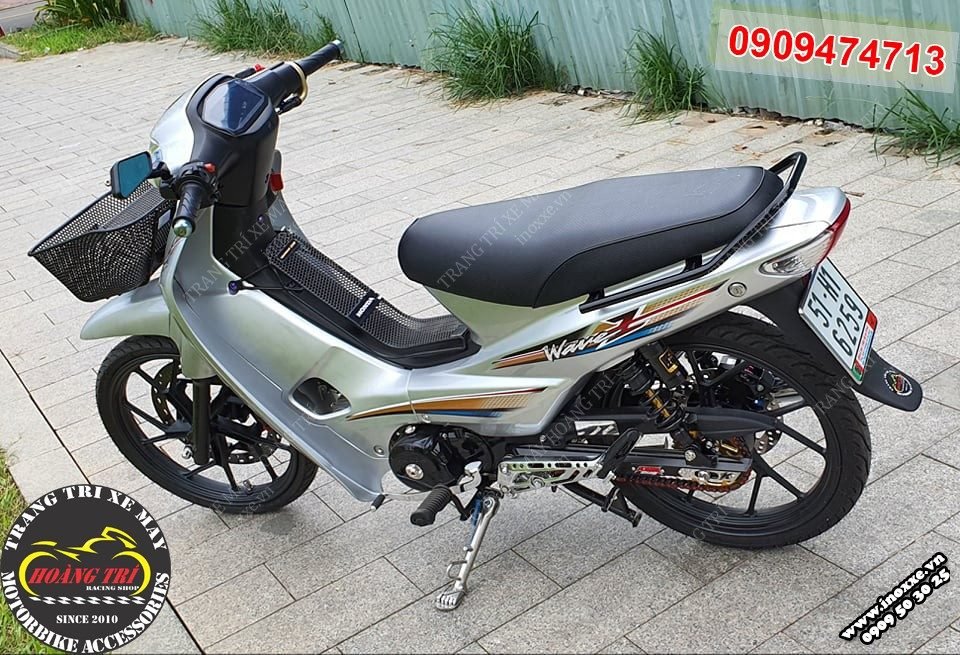 Wave version with a cost of about 50 million