Raider wheels, of course, can be fitted to two main models, Raider and Satria (imported version of Raider). However, that's all, it's not a story worth telling friends near and far for reference, but this time it's the Raider wheel for Wave. How will the appearance of the Wave change when equipped with Raider wheels? Invite friends near and far to see the charming beauty of Wave after customizing the Raider wheels!
See also:  Genuine Suzuki Satria - Raider zin trays
As introduced last time, Suzuki Genuine Raider - Satria Wheels have 3 colors for you to choose from: red, black and gold . You can choose a color for your pet. However, the current concern is how to attach Raider wheels to Wave ? To change the appearance of the Wave by customizing the Raider wheel, you need to re-mode it, not install it as standard as other Wave-mounted zin wheels. However, in return, your pet car will bring a completely unique and different appearance compared to the original version of the car. Not only that, after getting on Raider and Satria wheels, the discs of these two cars can also be used and equipped for your pet.
In addition to customizing Raider wheels, you should refer to the addition of 2 front and rear discs for the car to increase the attractiveness and class of the pet driver. With a large front disc, it creates a pit for your pet at first sight. If you are looking to refurbish your Wave into a super product and find out which Wave car accessories and toys are suitable for your pet, go to one of the 2 branches of Hoang Tri Racing Shop for more advice. .
Address 1: 158 -160 Han Hai Nguyen, Ward 8, District 11, HCMC
Address 2: 586 Pham The Hien, Ward 4, District 8, HCMC
Phone:  0909 4747 13 - 0909 5030 25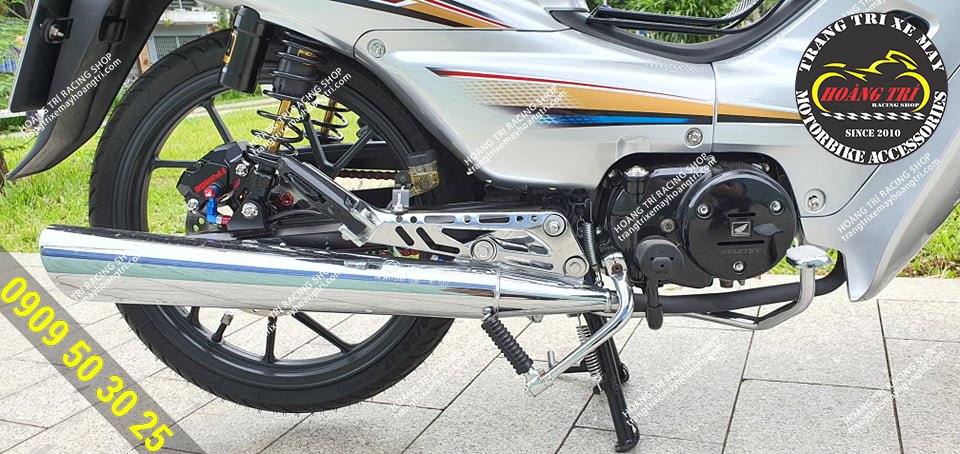 Seamless rear legs of Wave Alpha 2004 after genuine Raider wheels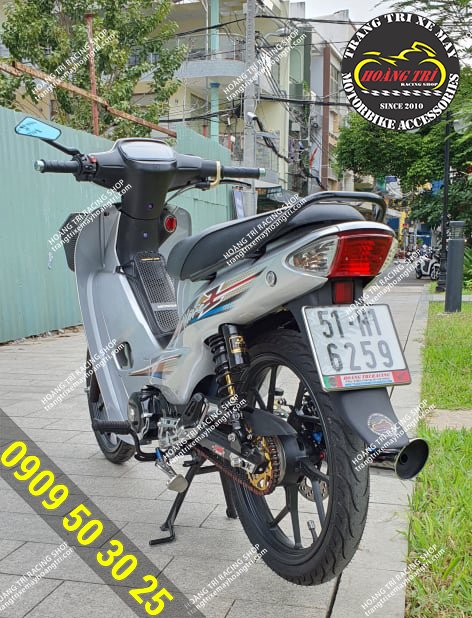 Looks so different and attractive with fancy trays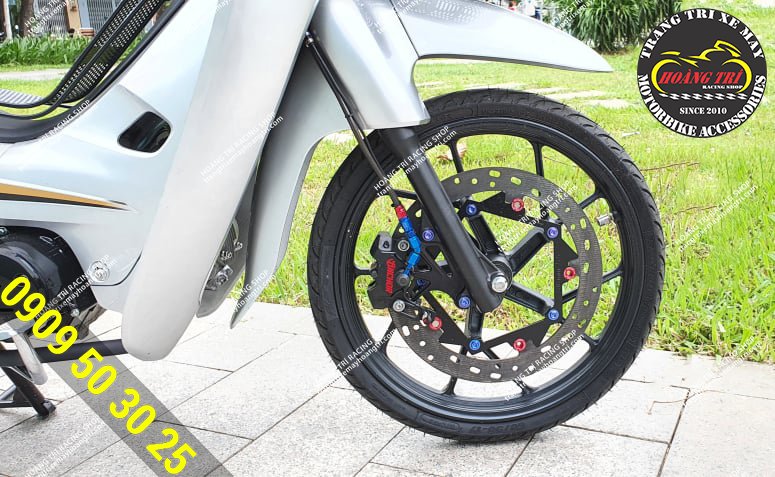 Front-style disc and Frando oil pan with Raider tray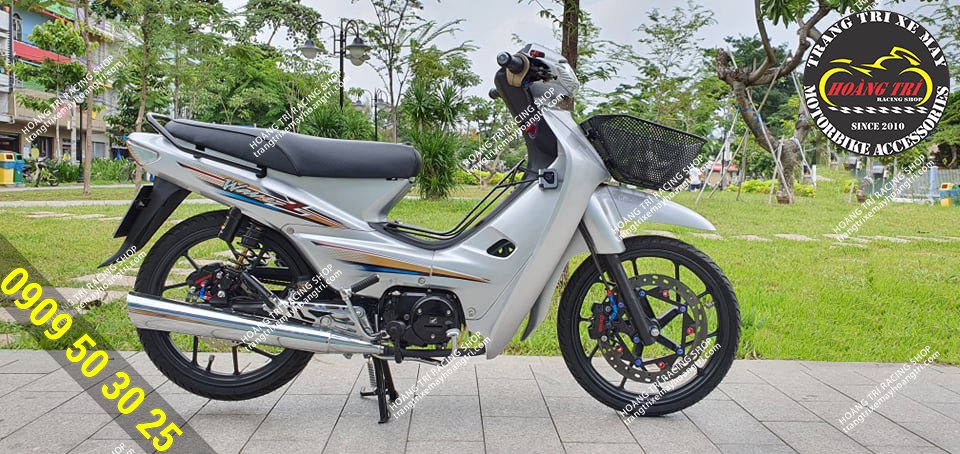 The obvious change of the car after getting on genuine Raider wheels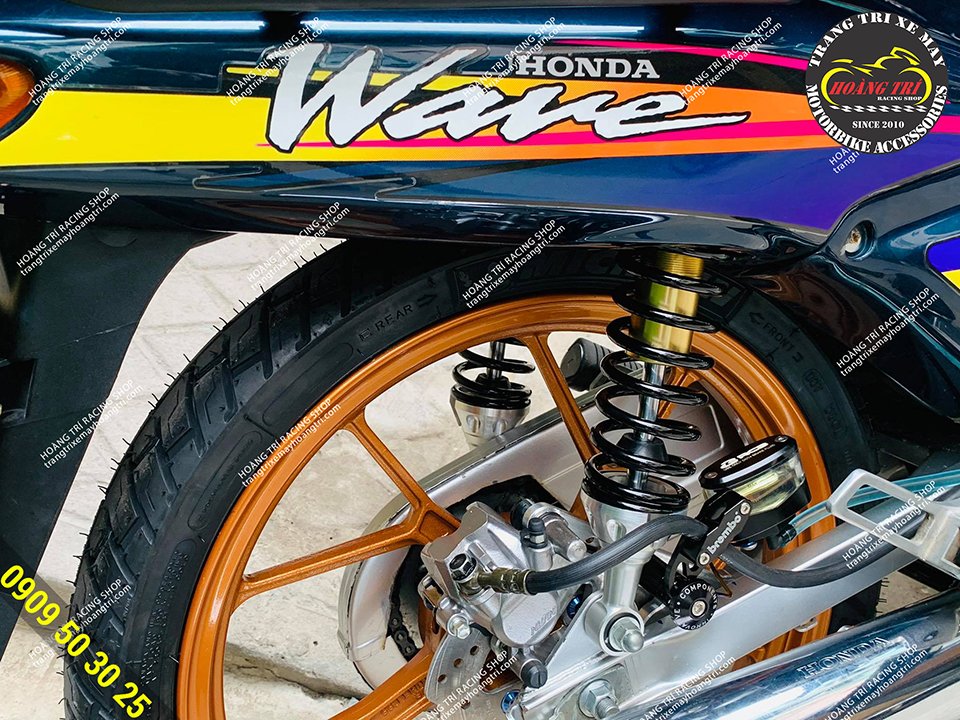 Close-up of the set of 3 (rear disc, genuine yss forks and raider wheels)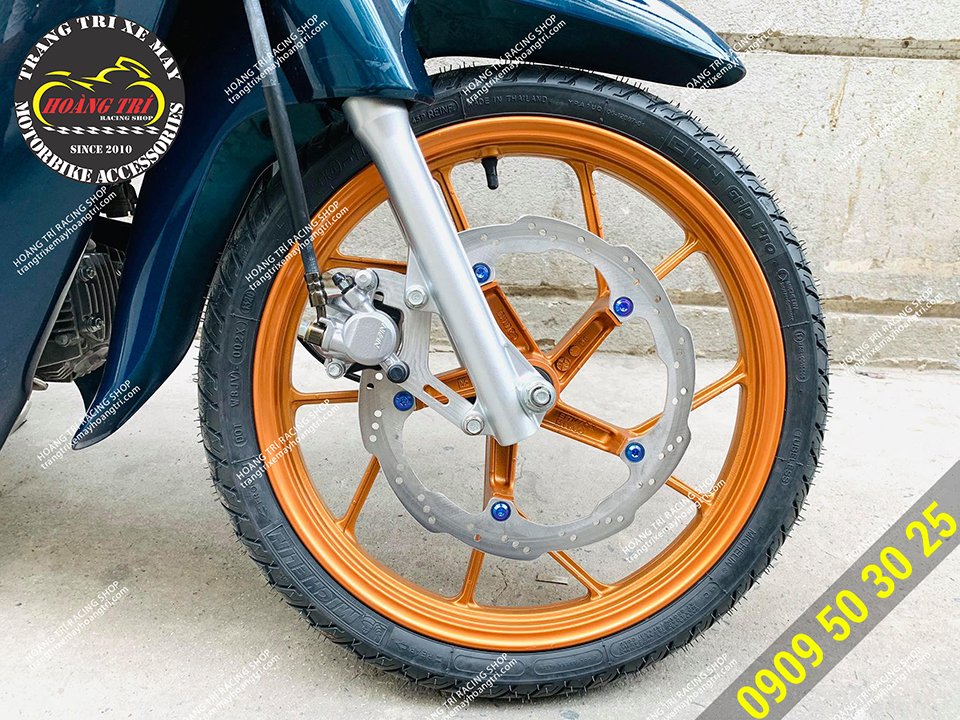 Pair of quality wheels when mounted on Wave Thai 100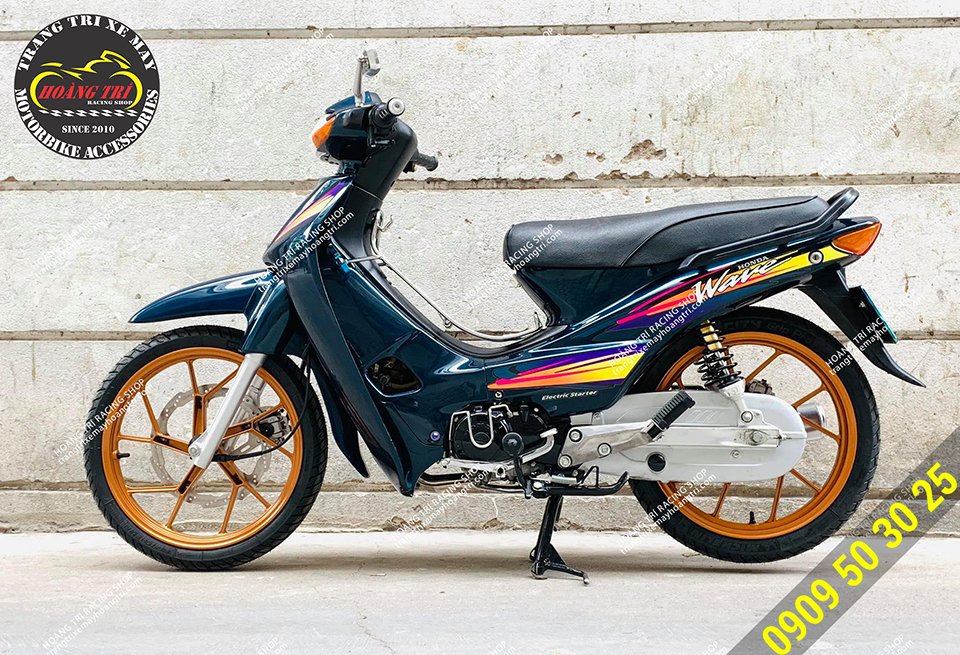 Overview of Wave car Ornamental attitude at Hoang Tri Shop (left view)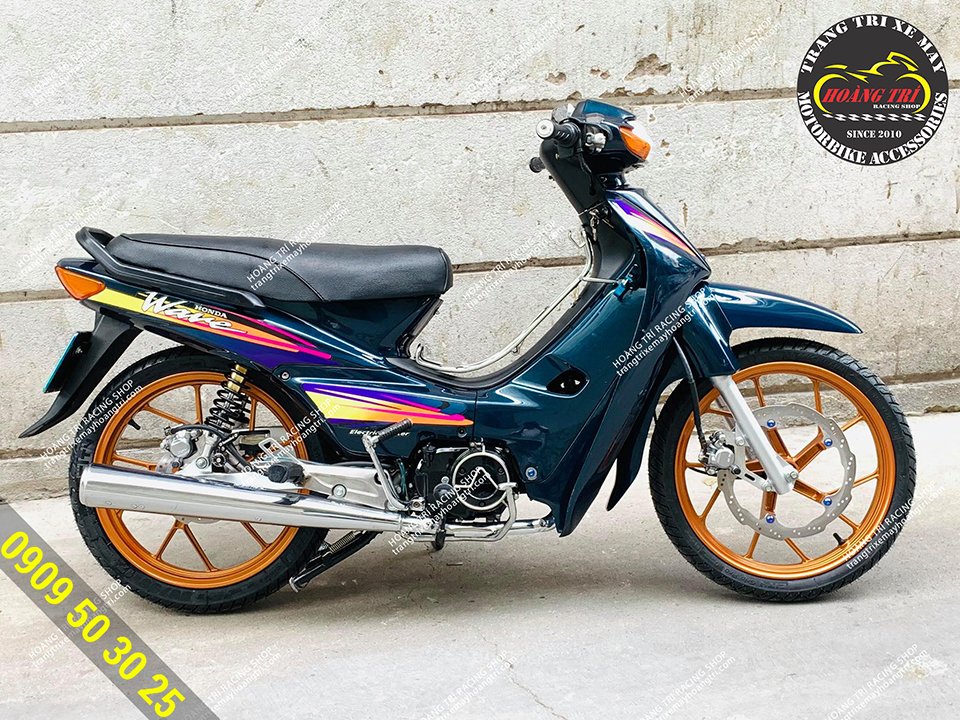 Overview of Wave car Ornamental attitude at Hoang Tri Shop (right view)