Another interesting choice for baga lovers after ADV 150. Hoang Tri Racing Shop introduces to customers the ADV 150 monolithic cast aluminum rear baga with suitable design, standard installation of each screw. for ADV 150. In addition, the ADV 150 aluminum rear baga can also be expanded to add a givi box behind for your pet! Consult and install it right away for your pet!
Maybe you like: Baga after Malaysia ADV 150
Baga after aluminum monolithic ADV 150 different from other lines?
This baga after ADV 150 is made of aluminum material, solid and durable than other bags on the market today. The design is somewhat similar to the baga after ADV 150 Malaysia . However, the rear extension baga is designed to be seamlessly connected to the rear bumper of the vehicle, making the product sturdy, carrying heavy objects and having high bearing capacity.
With the extended baga at the back, customers can expand it further by equipping a genuine givi box behind for their pet. The Givi barrel is properly installed on the rear baga without any additional preparation. Depending on the needs of using large or small crates, customers can choose genuine givi models at:  https://trangtrixemayhoangtri.com/thung-givi-chinh-hang.html .
After equipping the rear baga ADV 150 monolithic cast aluminum, the car becomes more stylish, sportier and can put more items on the rear baga. Customers can order online on the website, the shop will support shipping to your hand. If you are in Ho Chi Minh City, you can visit the shop for assistance in installing the product on your car!
Address 1: 158 -160 Han Hai Nguyen, Ward 8, District 11, HCMC
Address 2: 586 Pham The Hien, Ward 4, District 8, HCMC
Phone:  0909 4747 13 - 0909 5030 25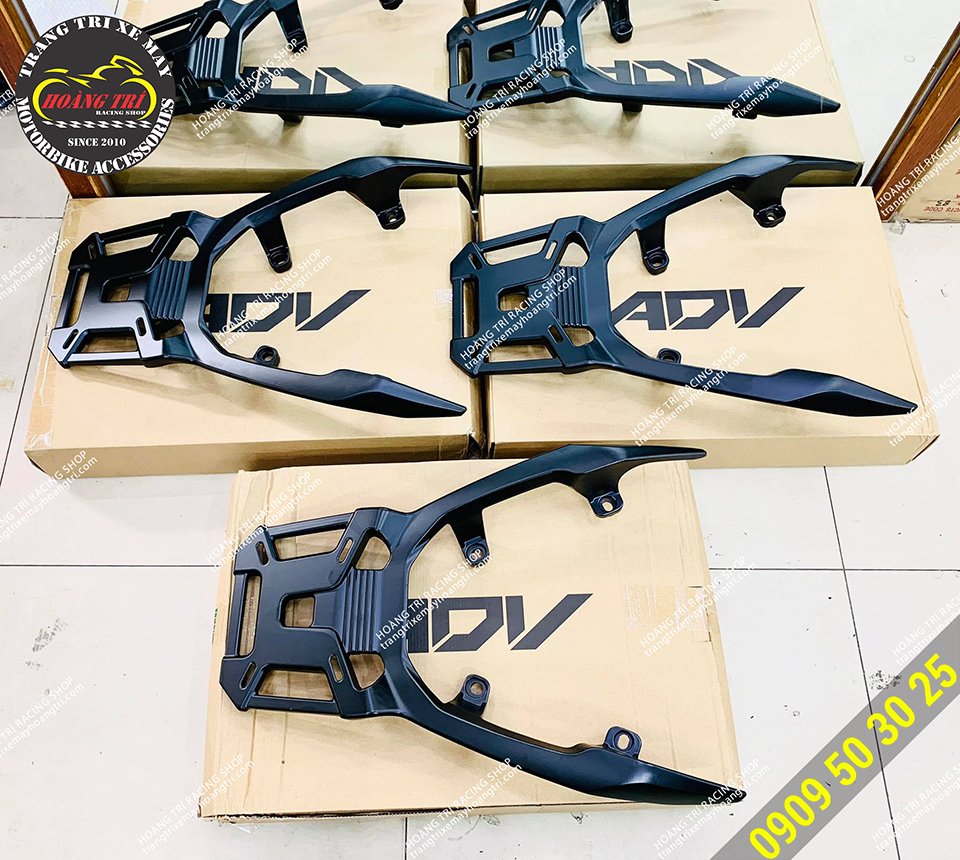 Close-up details of ADV 150 . monolithic aluminum rear baga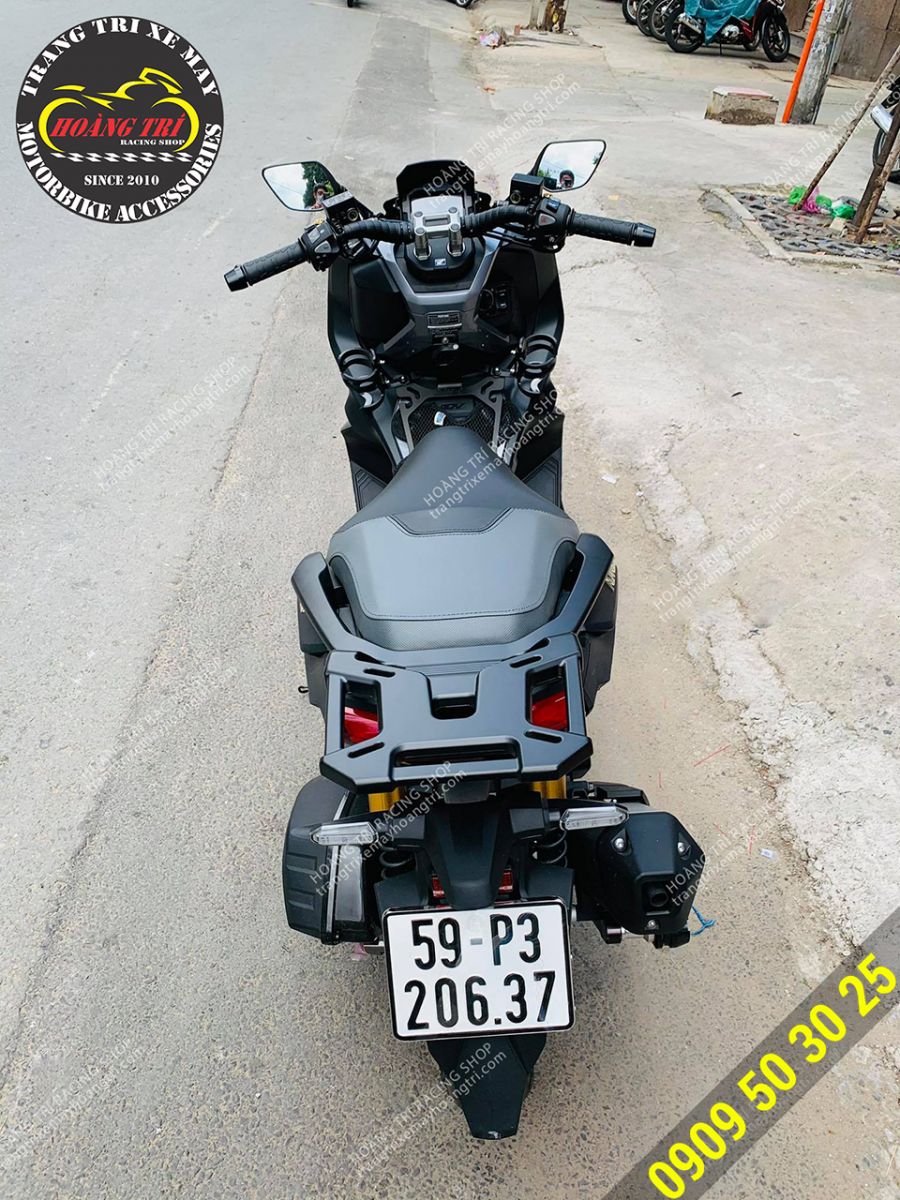 After the monolithic baga has just arrived, a car has come to install it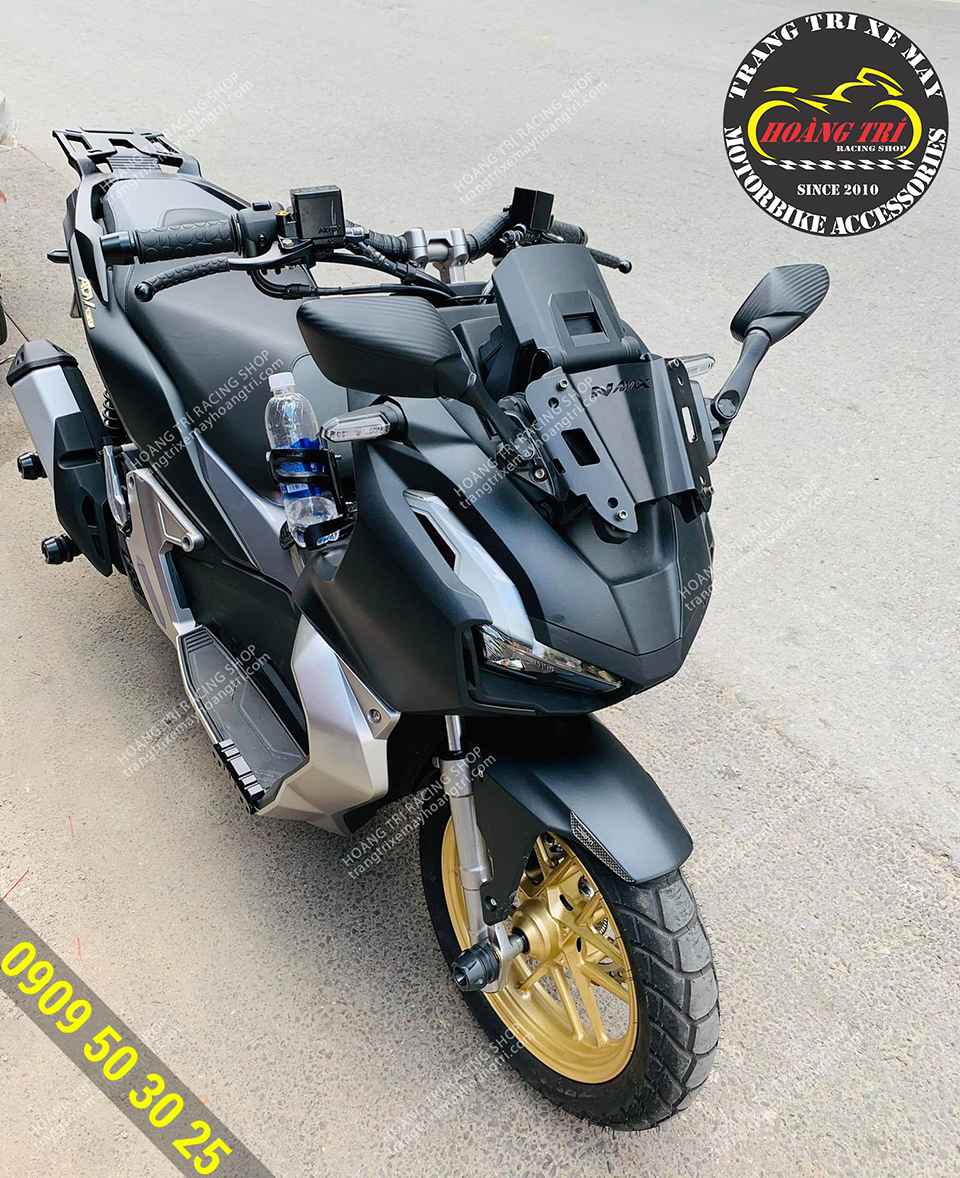 Do you recognize the special feature on this ADV?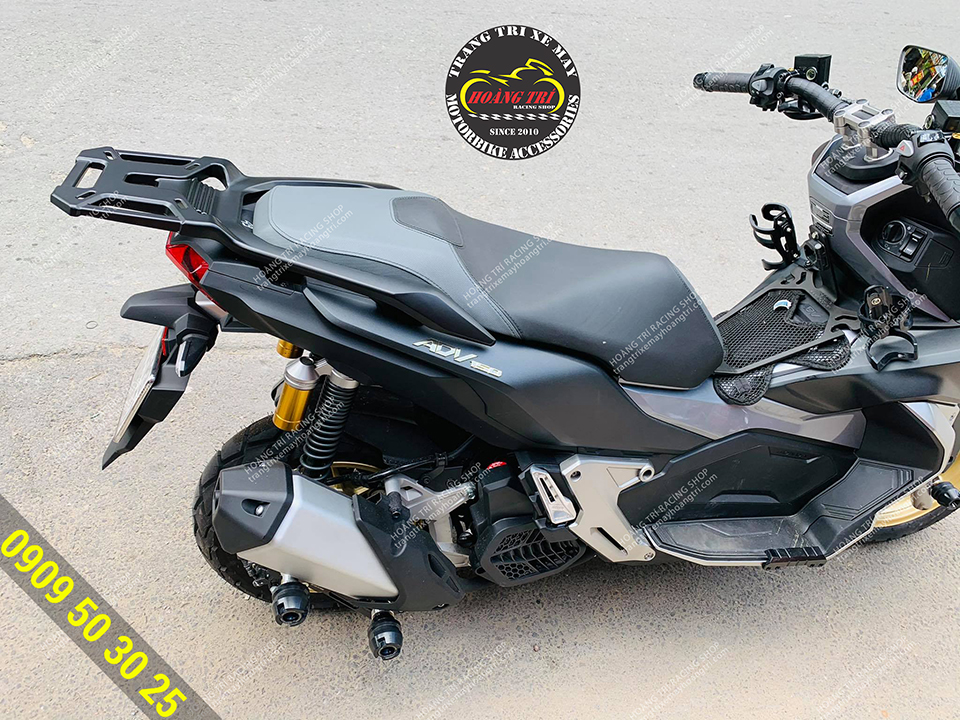 The car is also equipped with anti-dumping equipment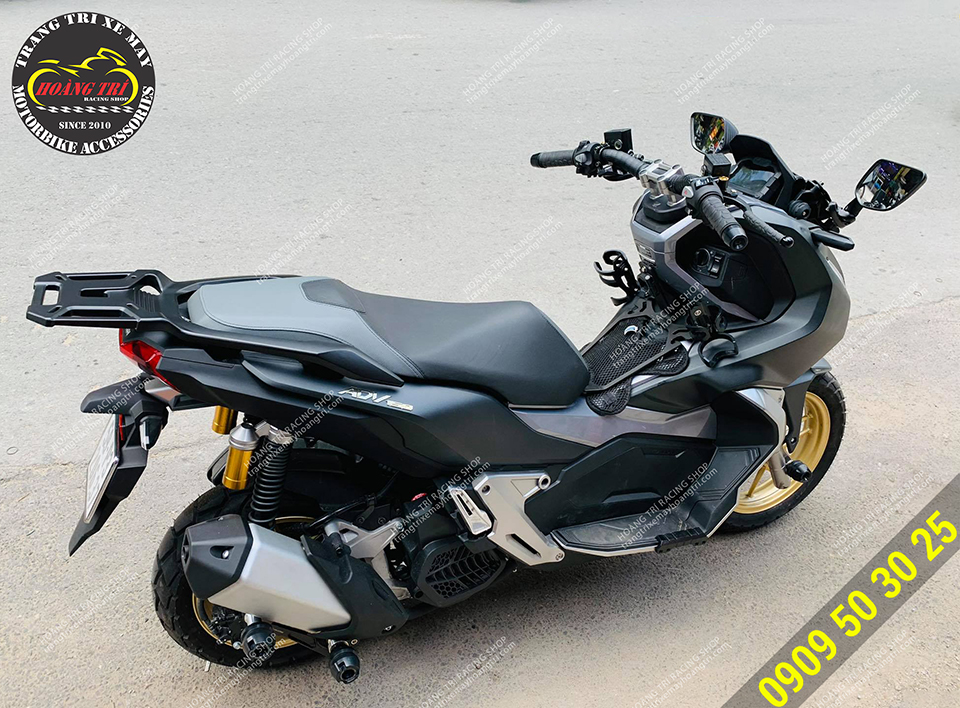 Cars a lot of car accessories ADV 150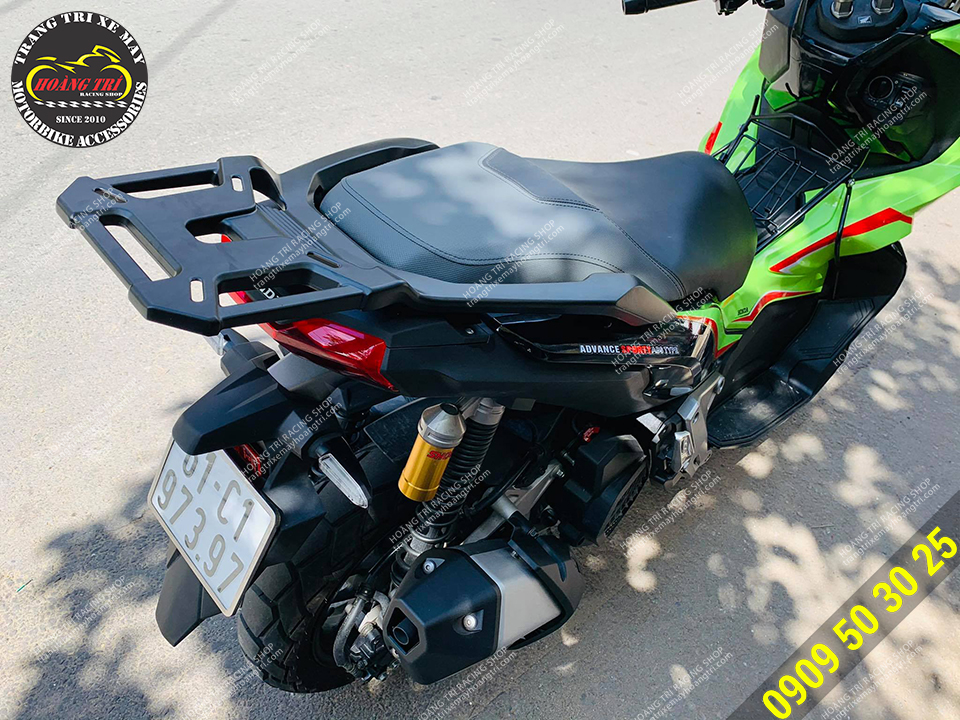 Close-up details of the ADV 150 . monolithic rear baga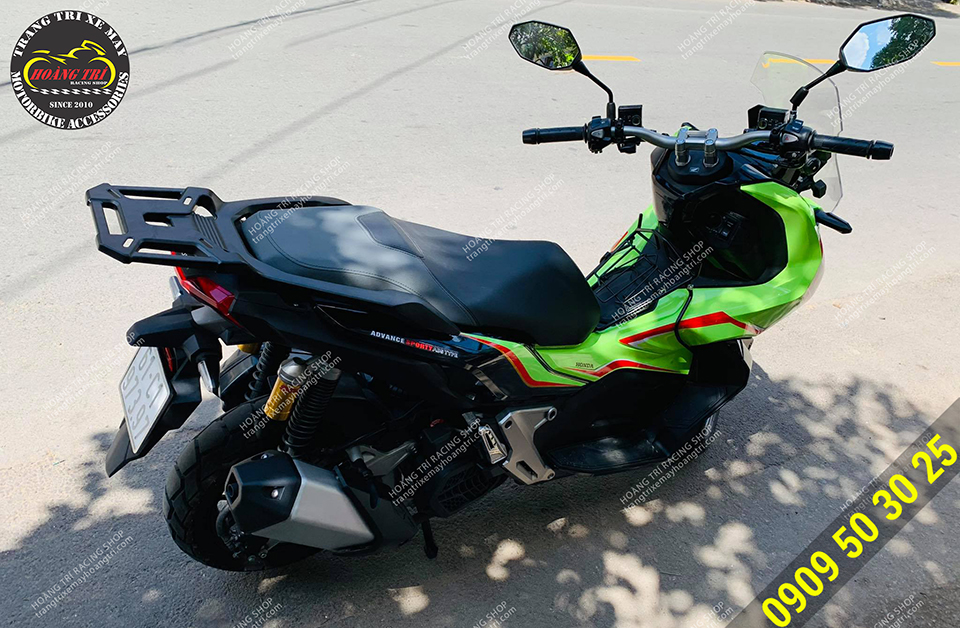 The green ADV 150 has just arrived to install a monolithic rear baga
Solid cast aluminum baga with carbon diamond paint
(additional cost will be incurred)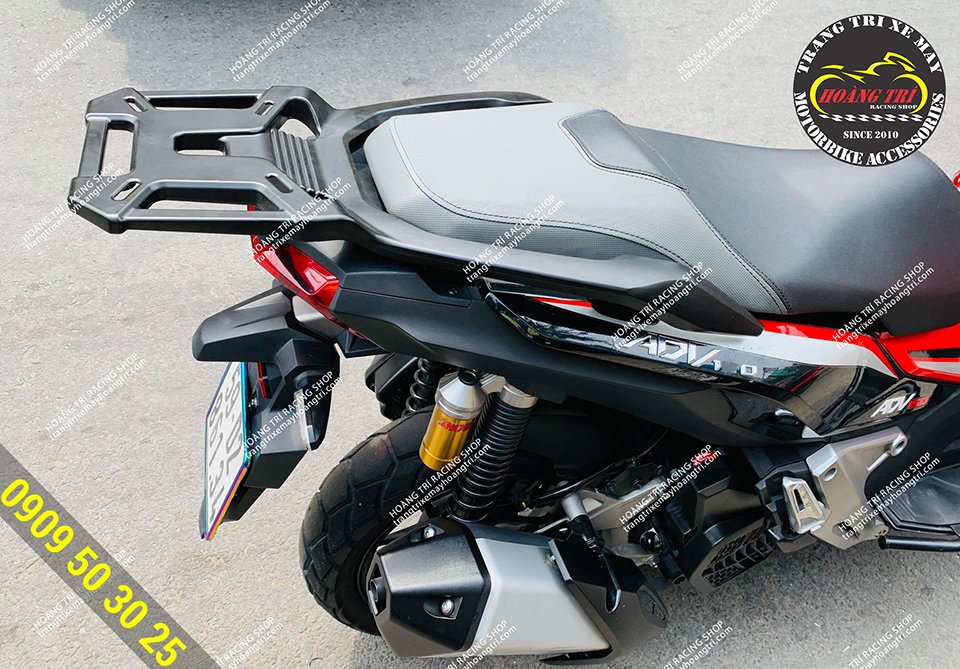 And this is the manufacturer's standard black painted product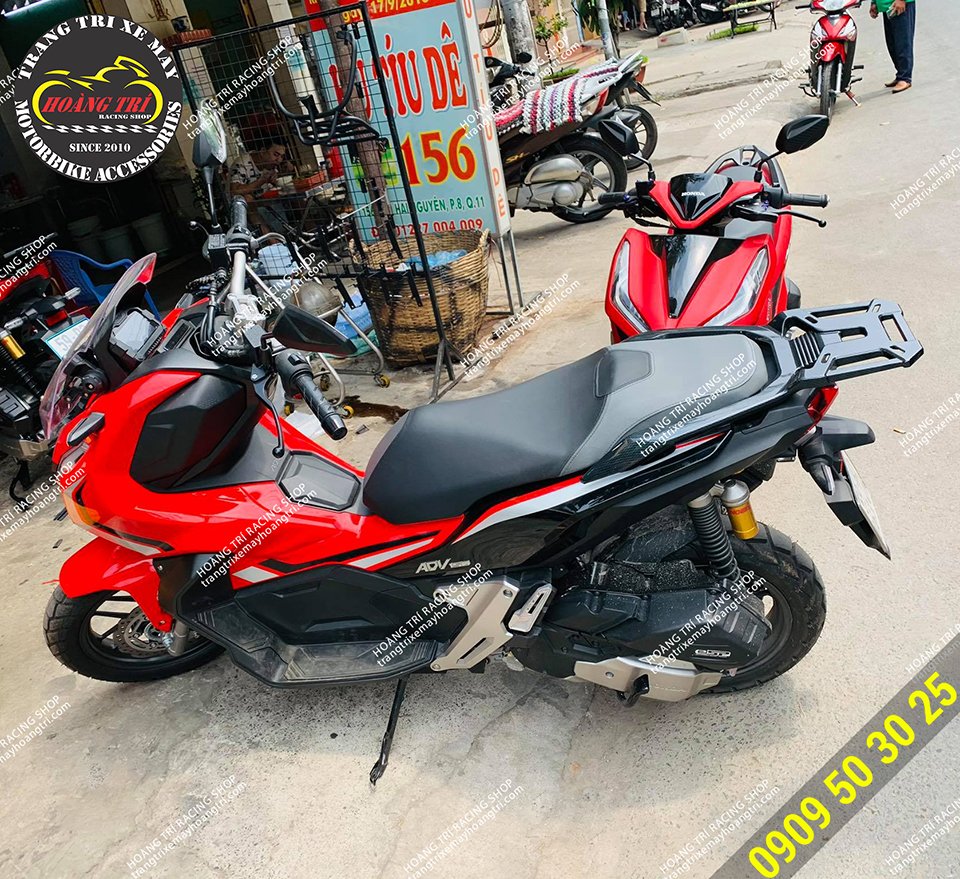 Quick installation, can be bought and installed at home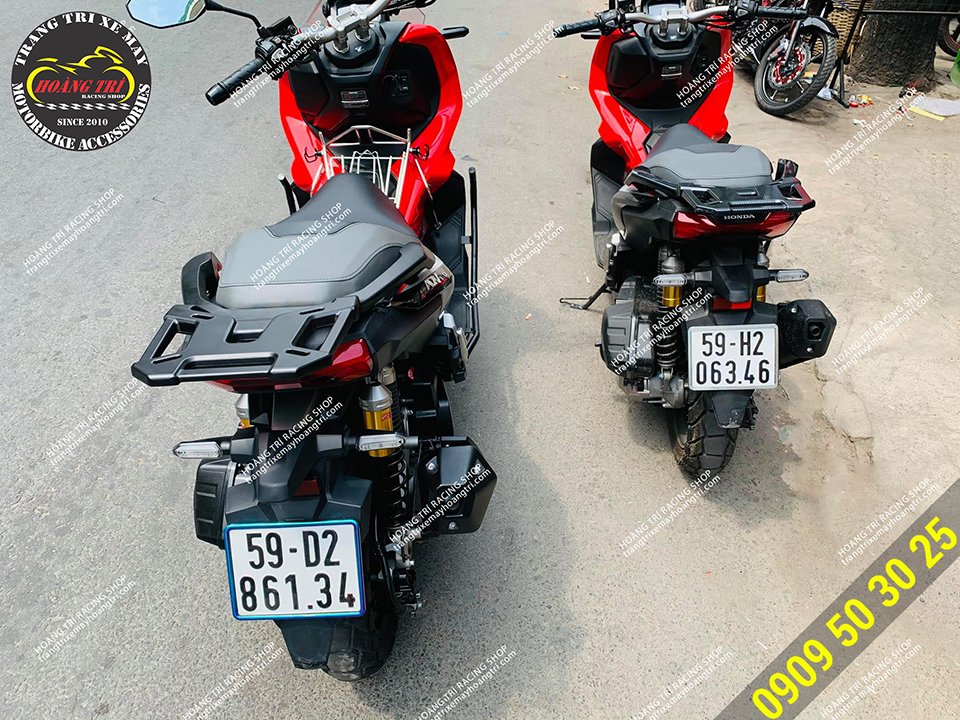 2 ADV 150s compared with each other when installing cast aluminum baga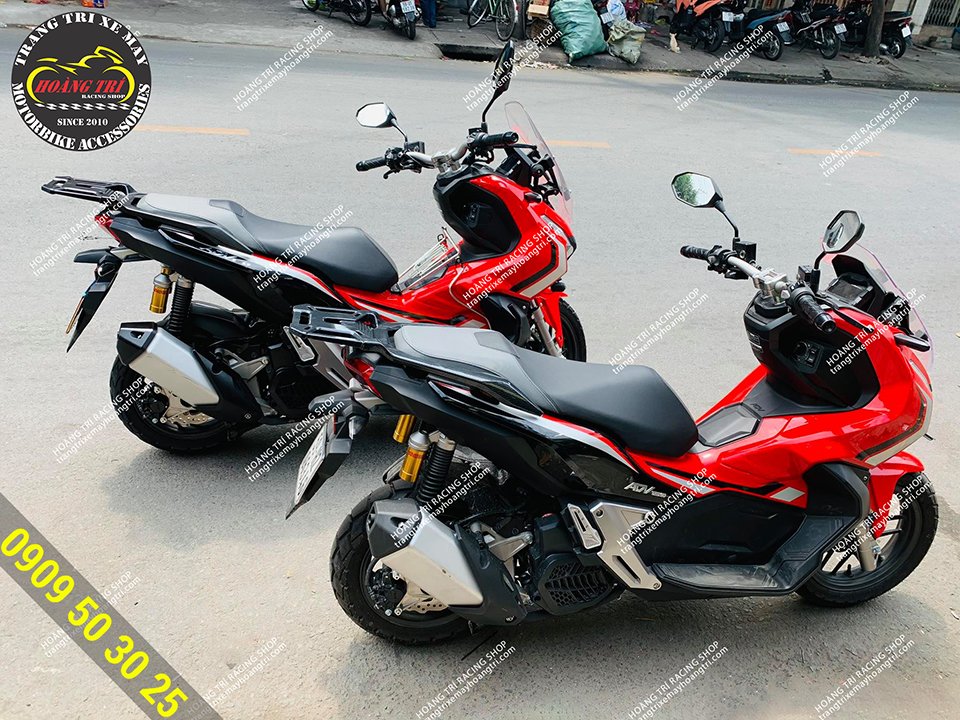 Have you equipped your pet yet? Come to Hoang Tri Shop now
to be served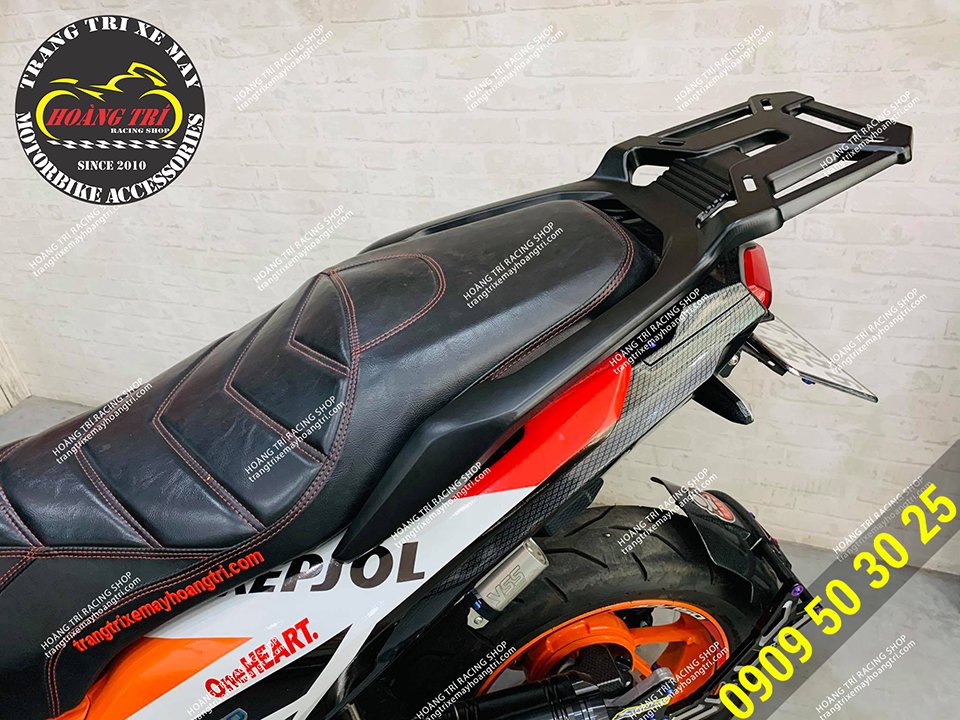 Products after installing on ADV 150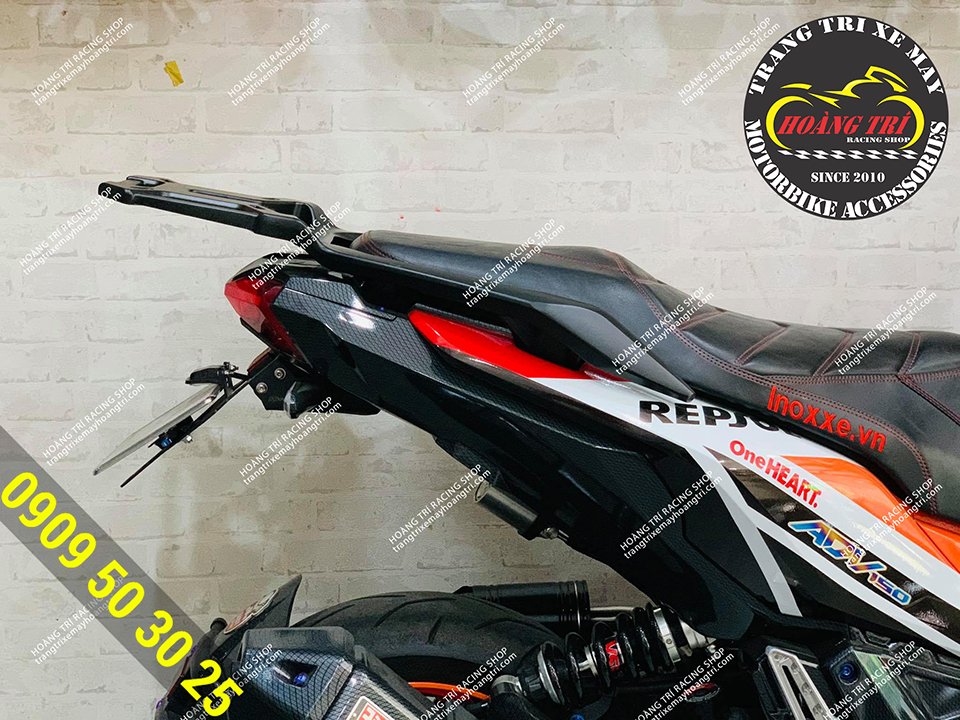 The rear of the car becomes taller and more sporty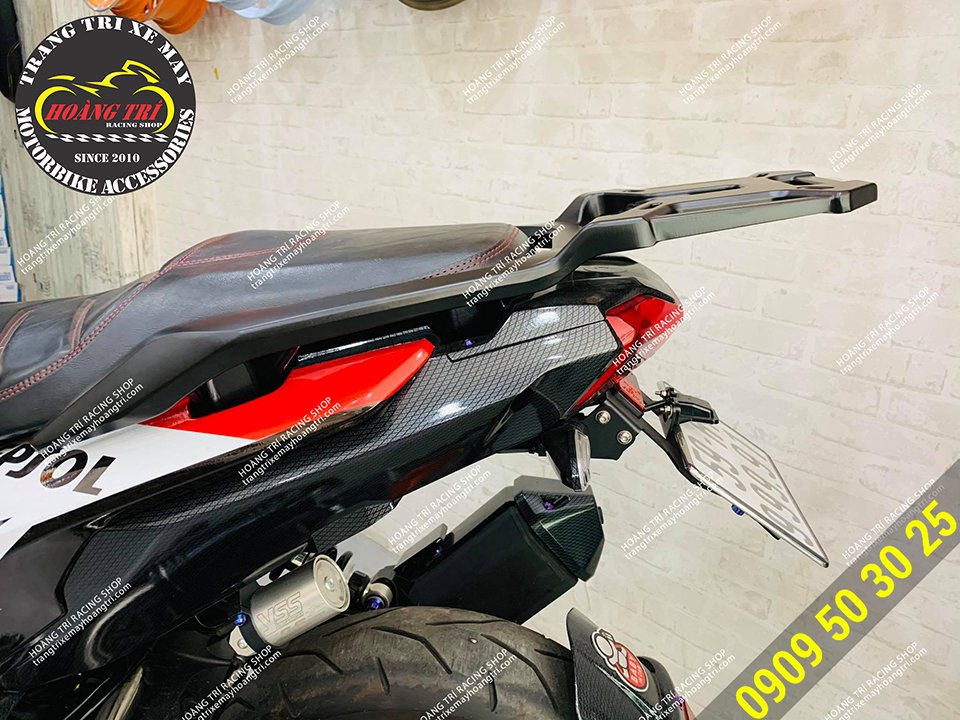 Monolithic design should be very solid and durable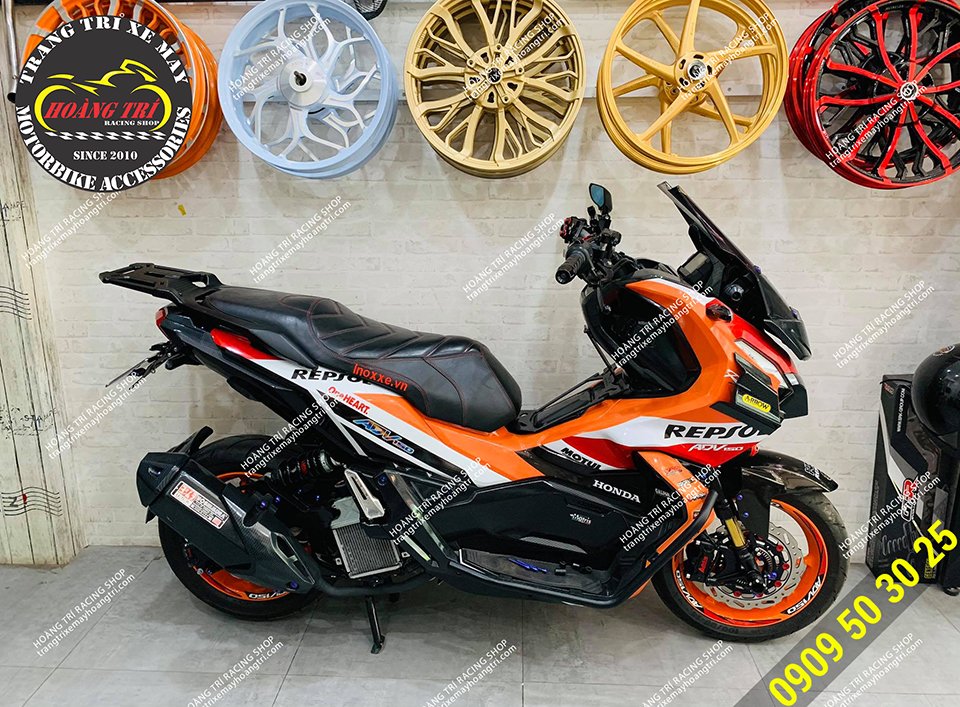 Overview of the ADV 150 after installing the ADV 150 . monolithic aluminum rear baga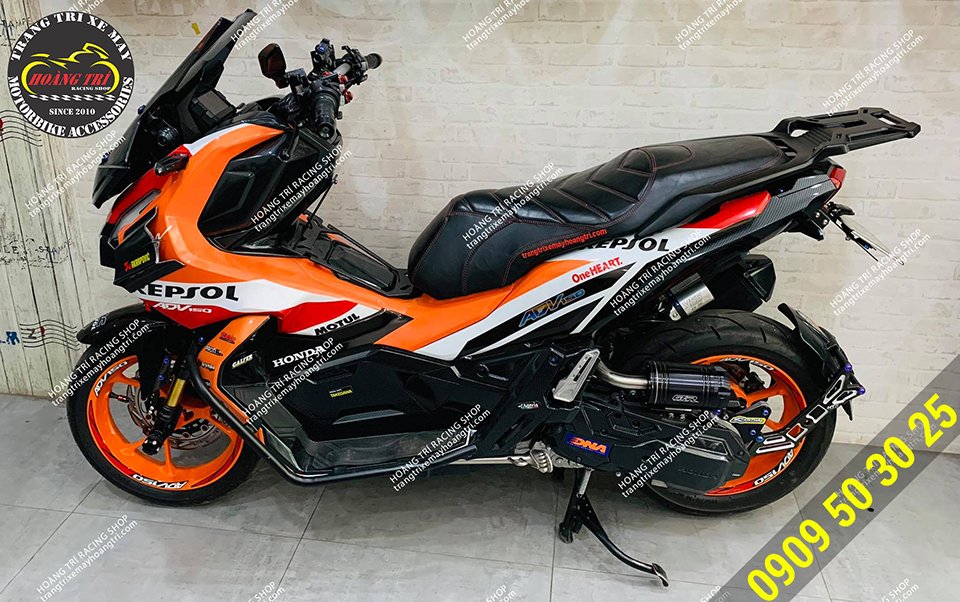 Experience a new style with the rear baga ADV 150 monolithic cast aluminum