For compact cars, the small clamshell glass is a perfect choice for you. However, for vehicles with large bodies such as SH 2020, PCX 2018, ADV 150, ... the choice of small clamshell glass is not reasonable for your large car. Introducing to you, Motorcycle rearview mirror - large clamshell glass with large size and design is also completely new than the small clamshell glass. Let's immediately refer to the style when mounted on your car!
You can see more: small scalloped glass - motorcycle rearview mirror
For motorbikes , with their large size, you can be assured of traffic safety in accordance with the law. According to regulations, glass with a diameter of less than 94mm is in the scope of illegal activities and can be fined. So this large type of glass is in compliance with the regulations as well as providing a new experience for your pet. The product is finely crafted, the rearview mirror has concentric ridges similar to a seashell, so that's also the reason why the rearview mirror bears that name! The product has many different colors for you to choose from for your pet, including: red, black, yellow, blue and white.. Depending on the color of the car, you can choose the color that matches the car as well as the accessories installed on the car. In particular, the handbrake and gloves are the duo that you should choose the same tone with the rearview mirror color to create a 3-tone set of tones to make your car more beautiful and attractive.
In terms of design, the large scalloped glass brings a luxurious and elegant design suitable for streetcars such as Airblade, SH, Vision,... The design and screw legs are suitable for many types of cars today. The cover of the base screw helps to protect the base screw from rusting when there is standing water. There is a hinge joint with the glass body and can be adjusted to the appropriate height to help you easily see behind. At the position of connecting the glass body with the rearview mirror, there is a hexagonal screw to fix the rearview mirror. Glass material with anti-glare mirror helps you to go at night safer.
In addition to large clamshell glasses for motorbikes , Hoang Tri Racing Shop also offers a lot of motorcycle-style glasses for you to choose to suit the personality of your pet. Come to one of the two branches of Hoang Tri Racing Shop for advice and choose the right pair of glasses for your pet.
Address 1: 158 -160 Han Hai Nguyen, Ward 8, District 11, HCMC
Address 2: 586 Pham The Hien, Ward 4, District 8, HCMC
Phone:  0909 4747 13 - 0909 5030 25
Selling unit: Tree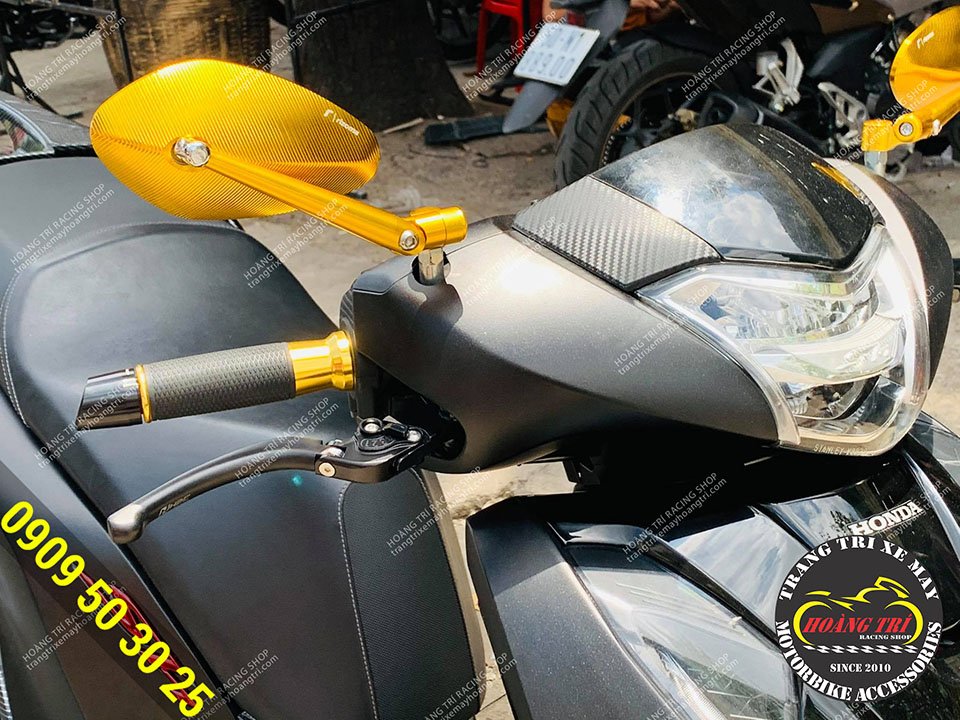 Large yellow rizoma clamshell glass on SH 2017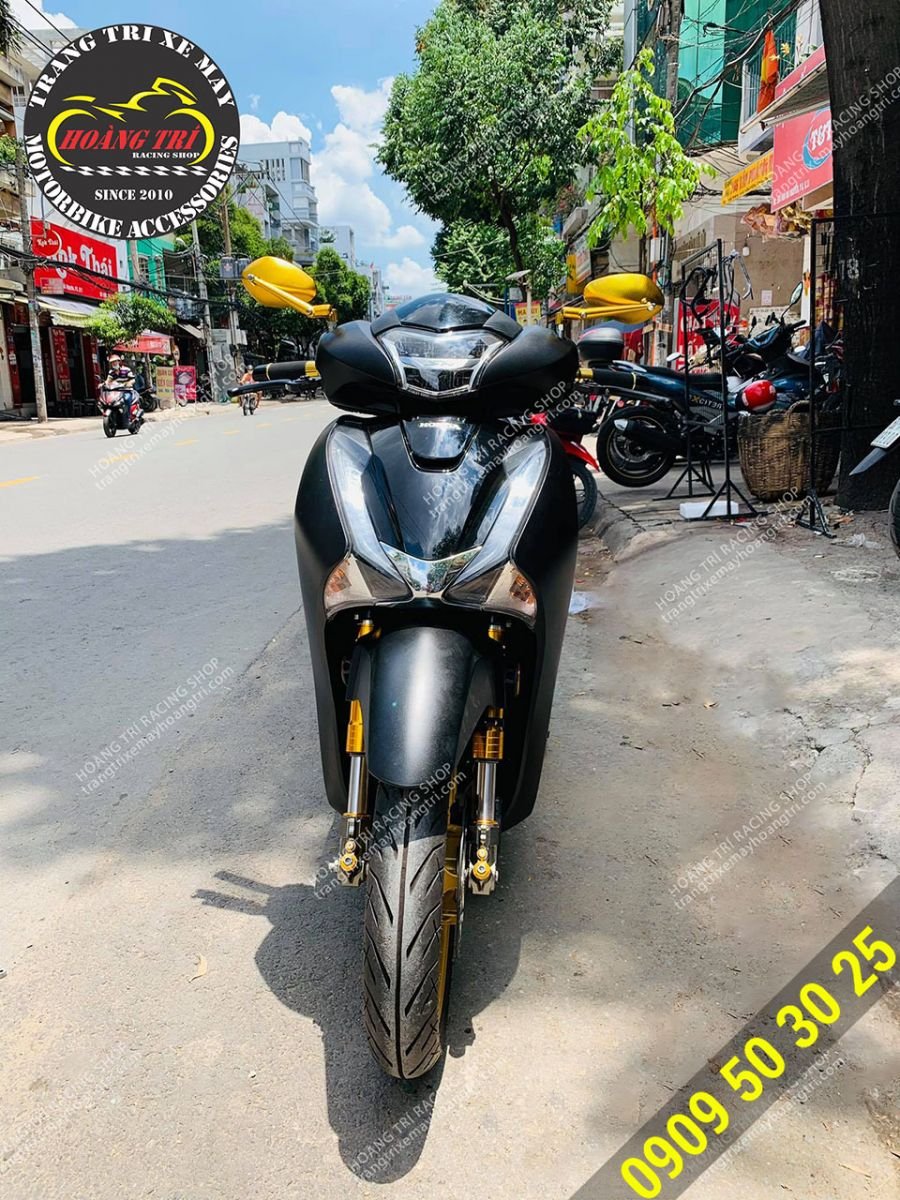 The customer attached a pair of glasses at the same time to make the car symmetrical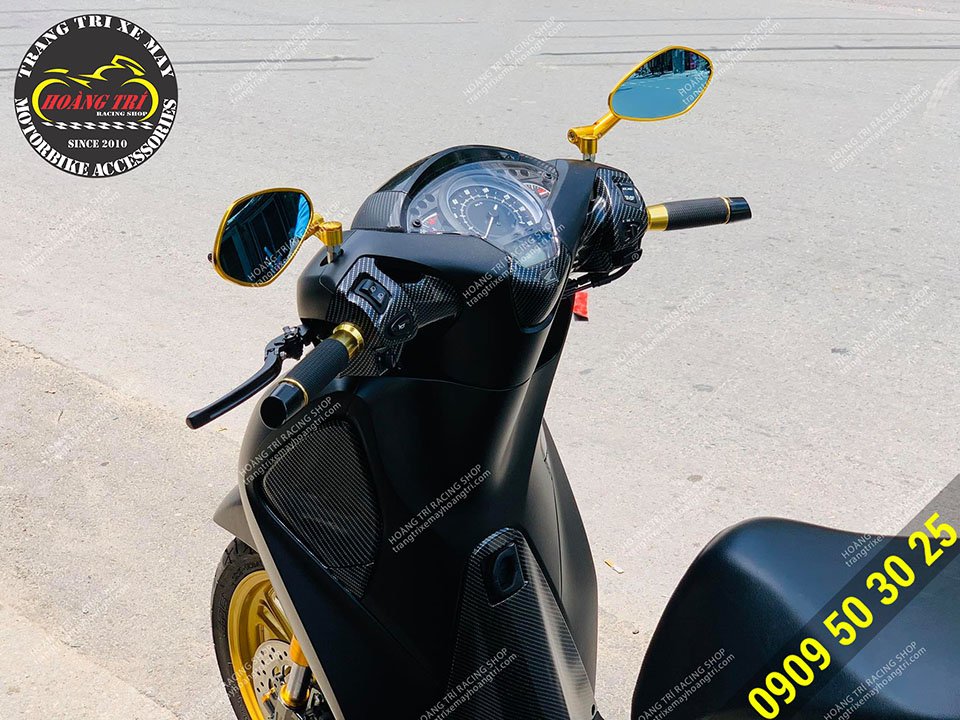 Glass with anti-glare mirror coating is effective at night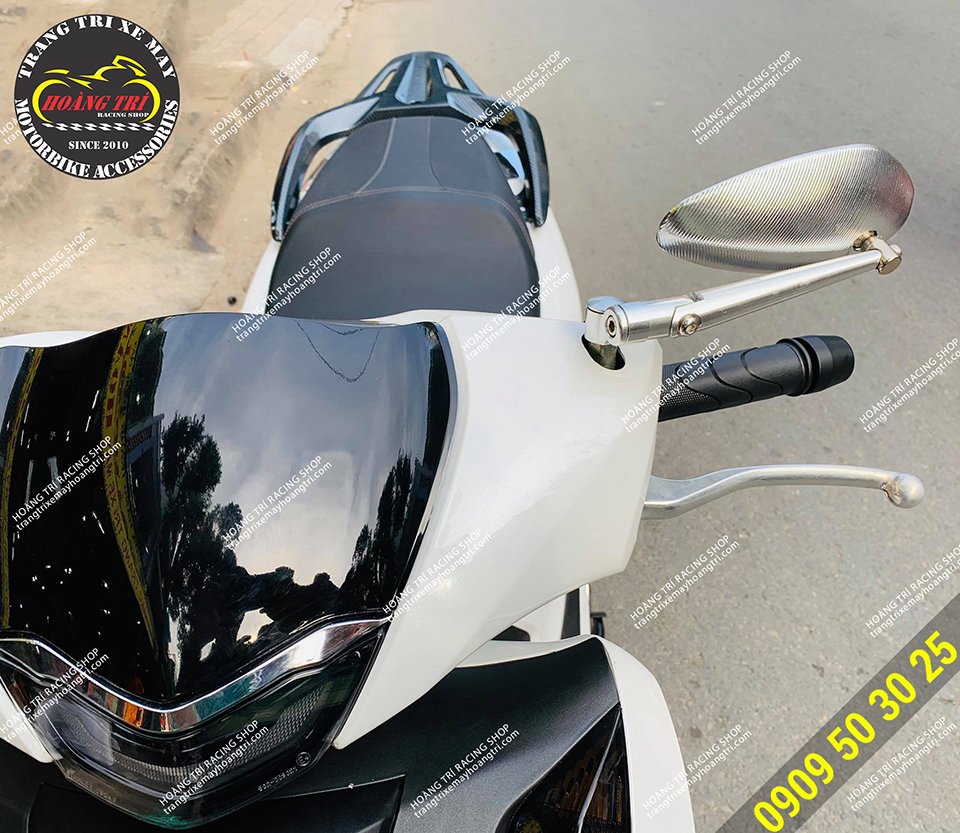 The large Rizoma rearview mirror has been mounted on SH 2020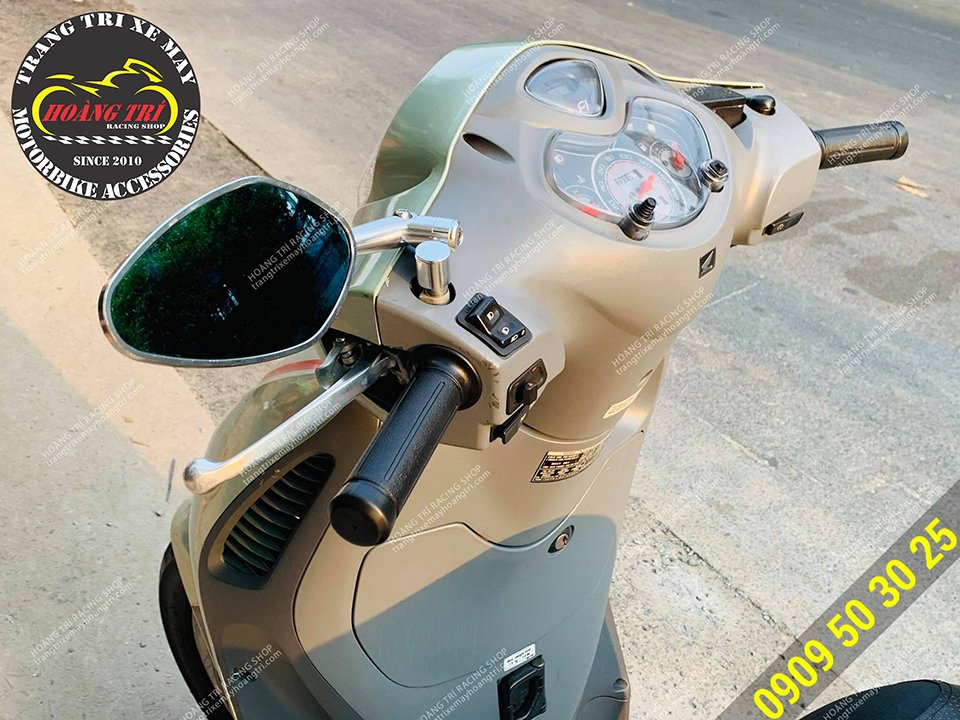 Large clamshell glass is equipped on Honda PS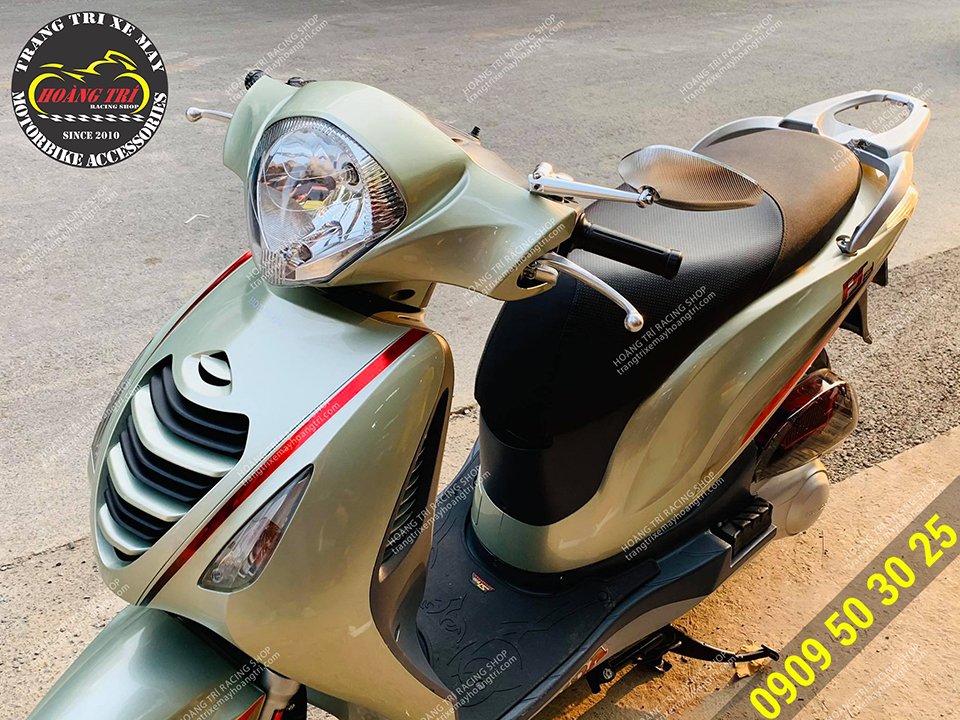 Shiny silver product on Honda PS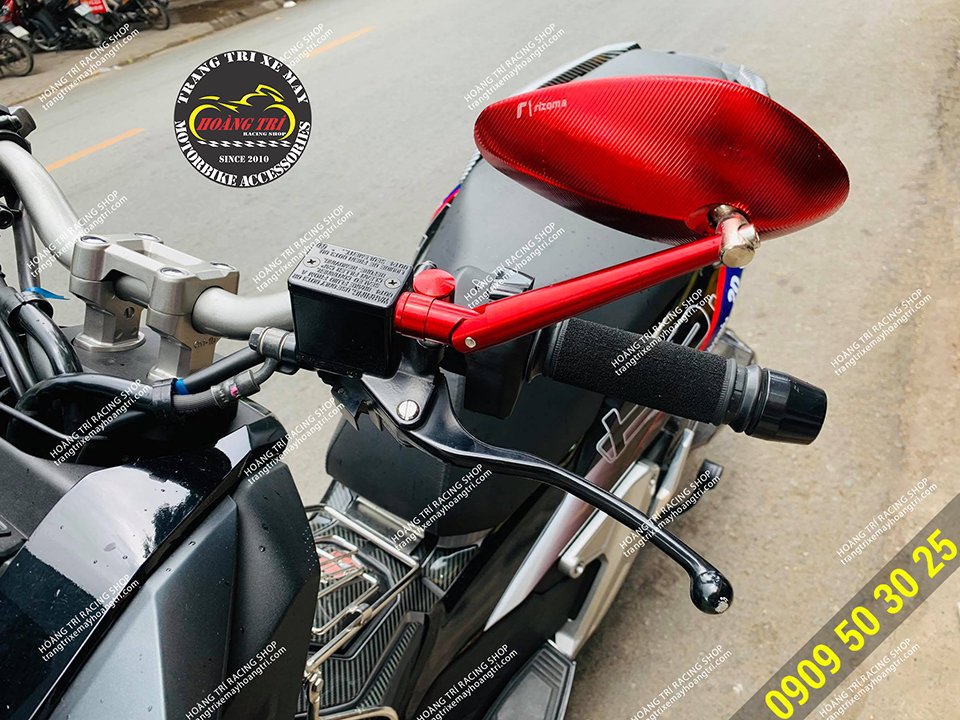 Large red scalloped glass stands out on ADV 150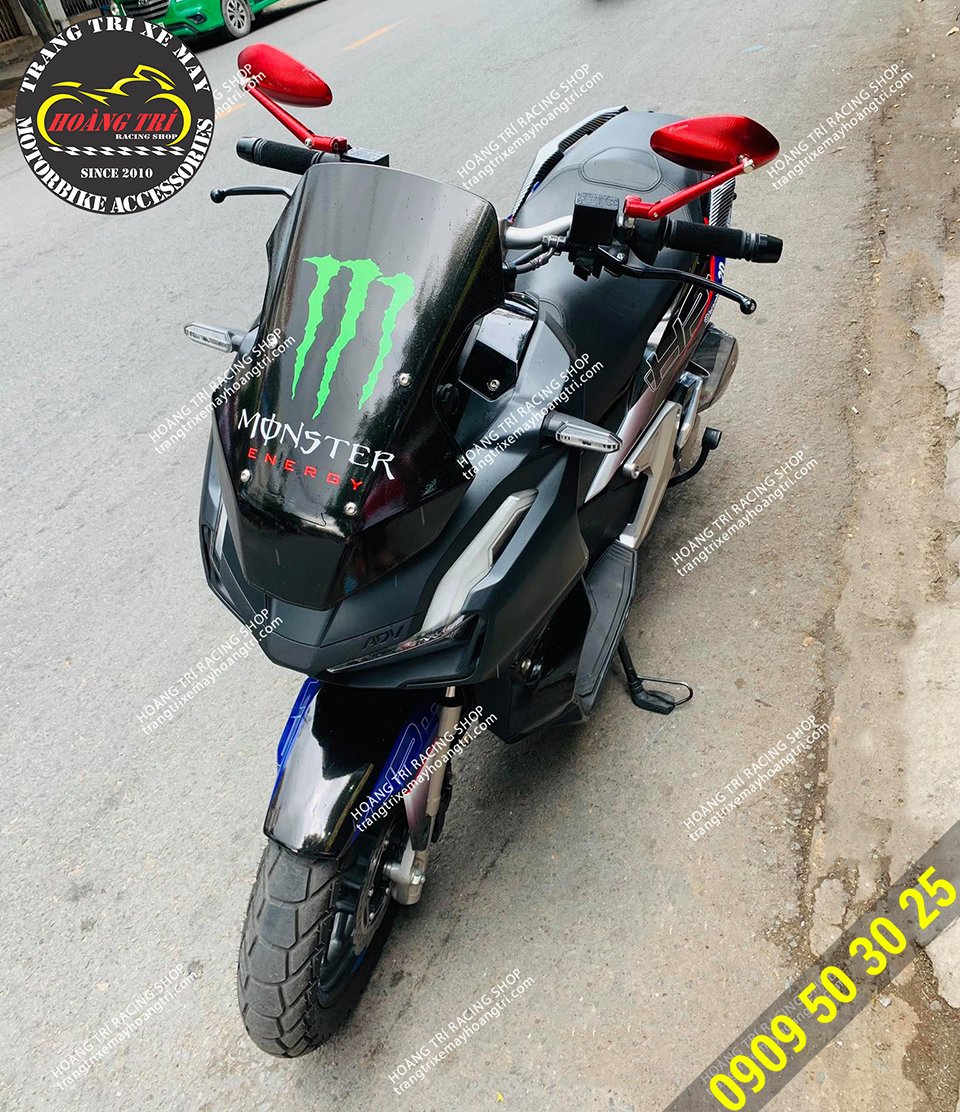 Car owners choose a different color to help highlight the car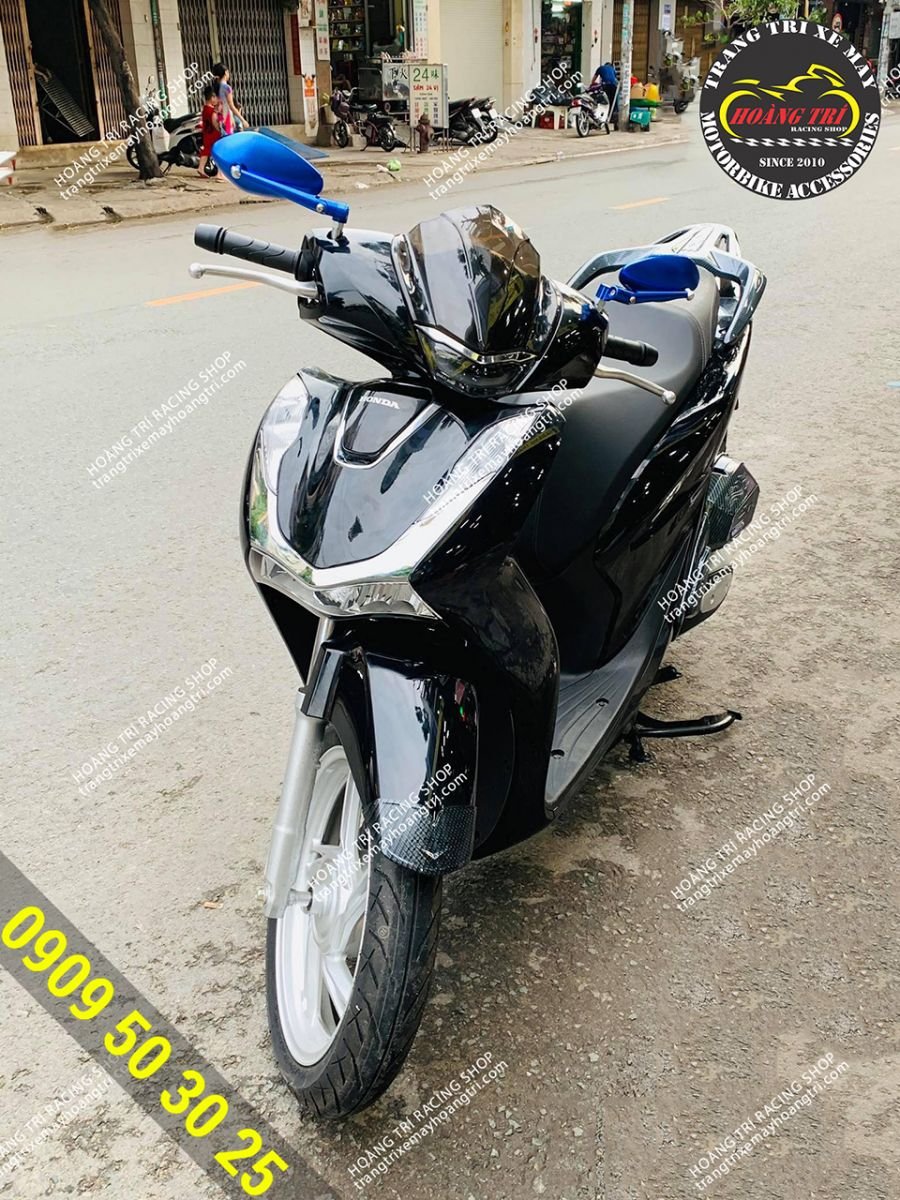 Rizoma rearview mirror with large blue clams mounted on SH 2020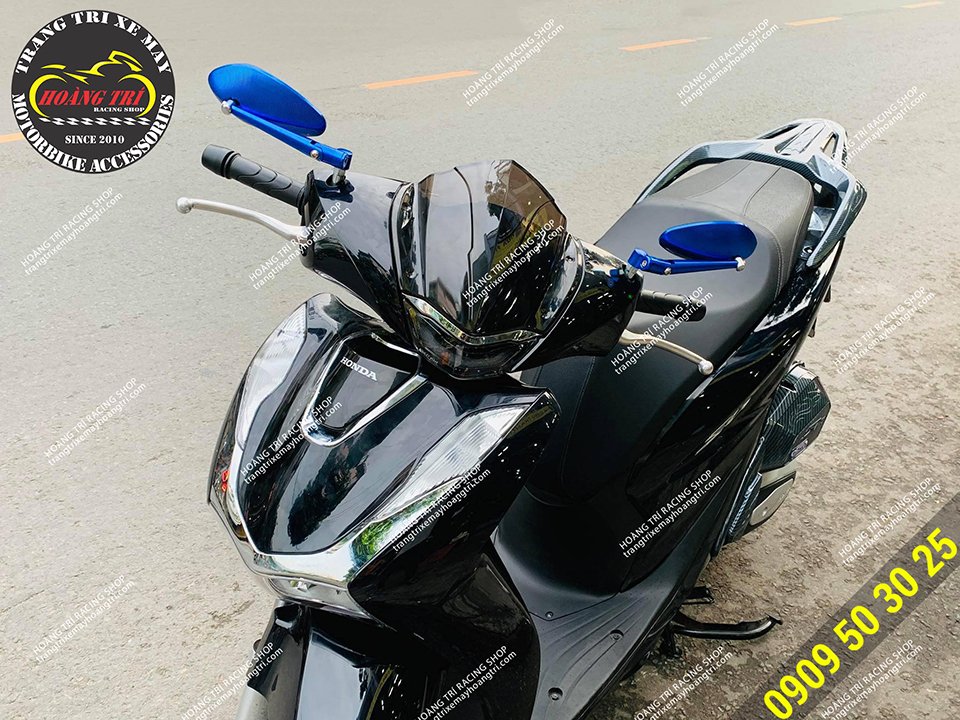 The owner of the car chooses a pair of blue glasses to highlight his pet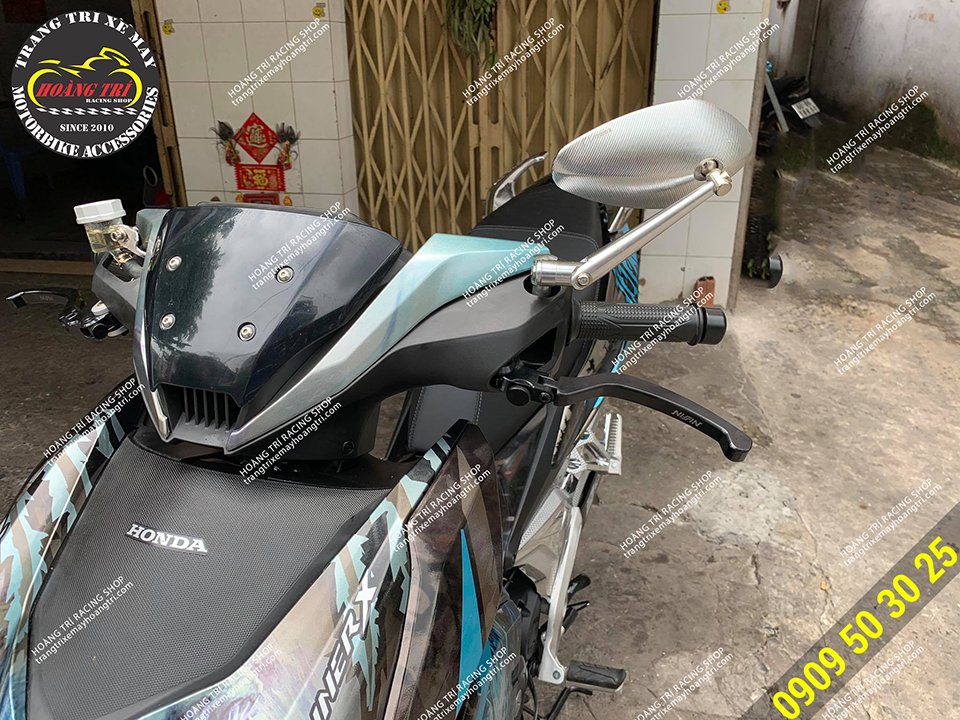 Large scalloped glass is equipped for Winner X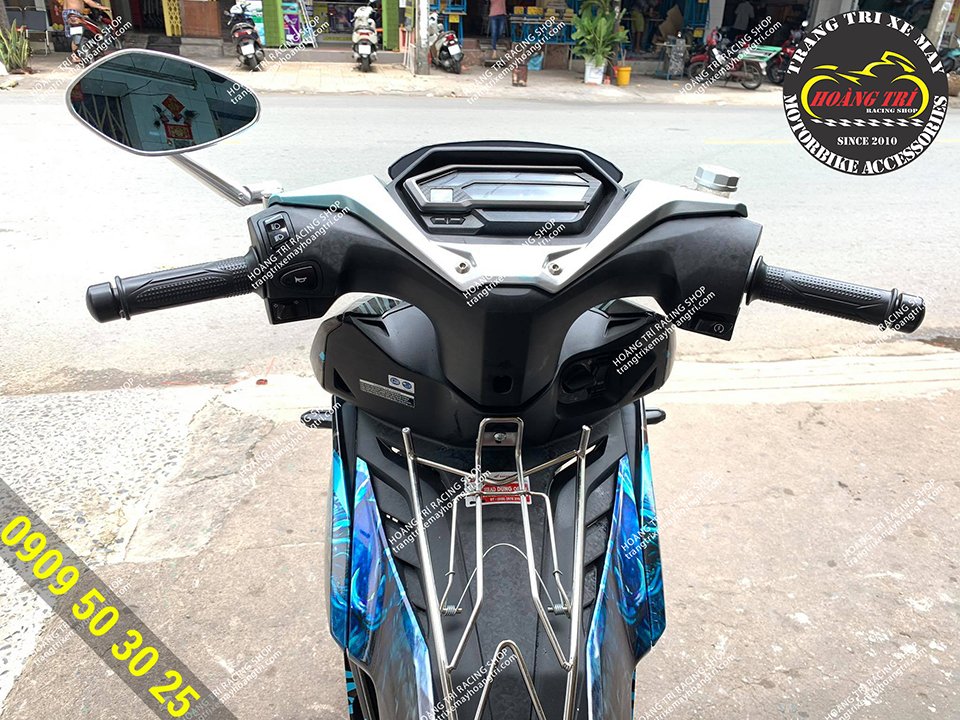 The rear has an effective anti-glare mirror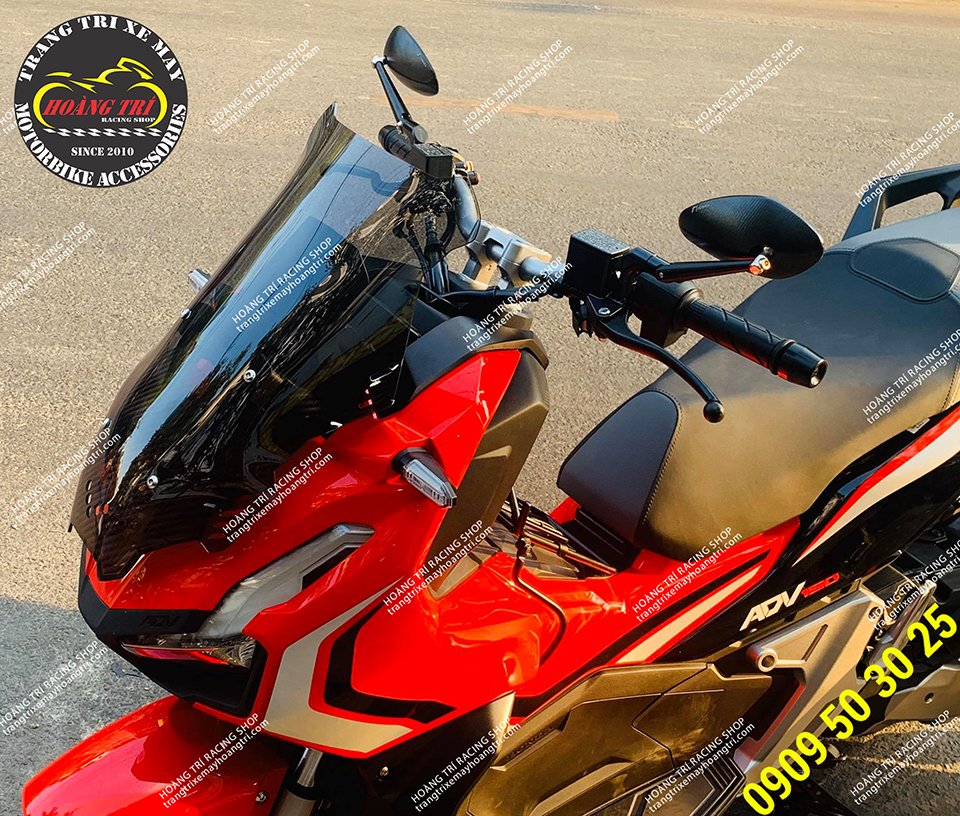 ADV 150 is equipped with a large clamshell glass with a tripod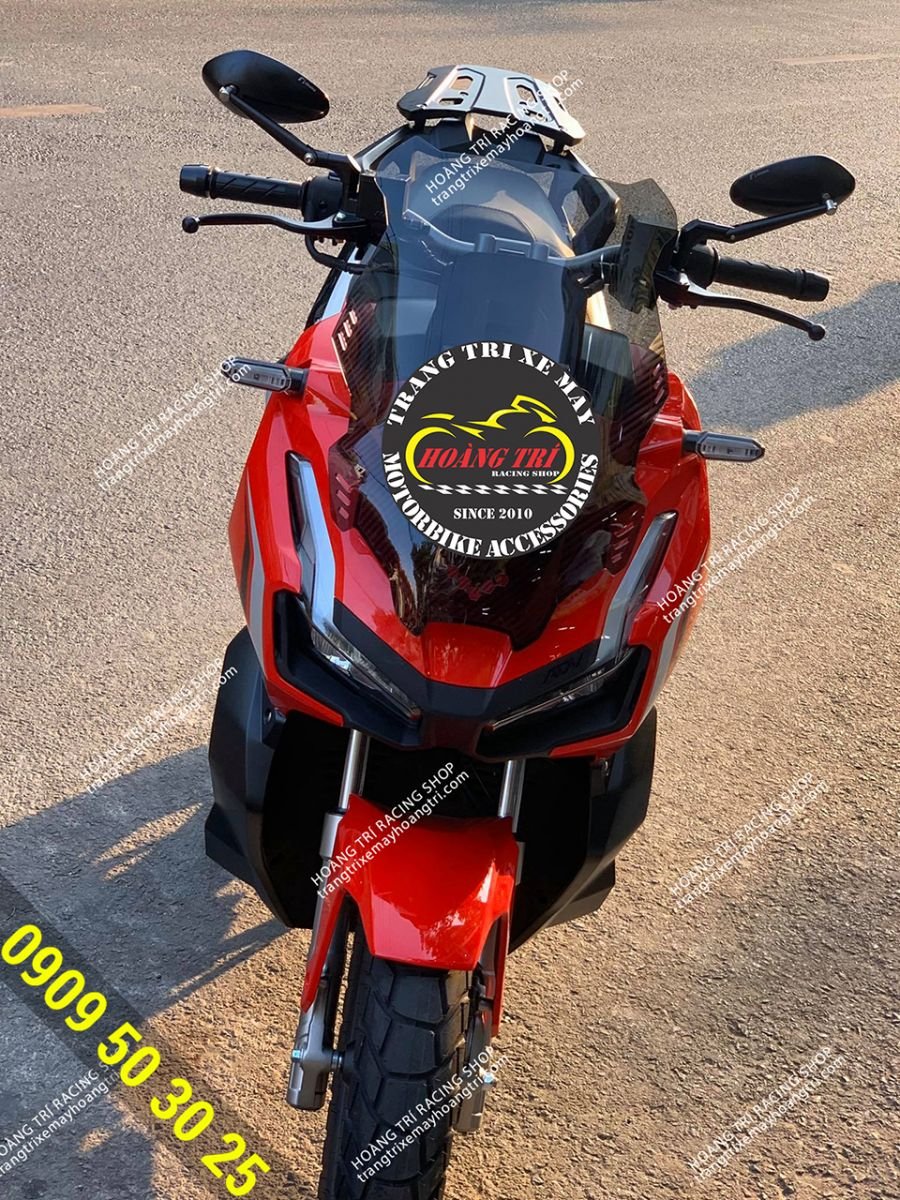 The owner of the car chooses a black color with a plastic frame around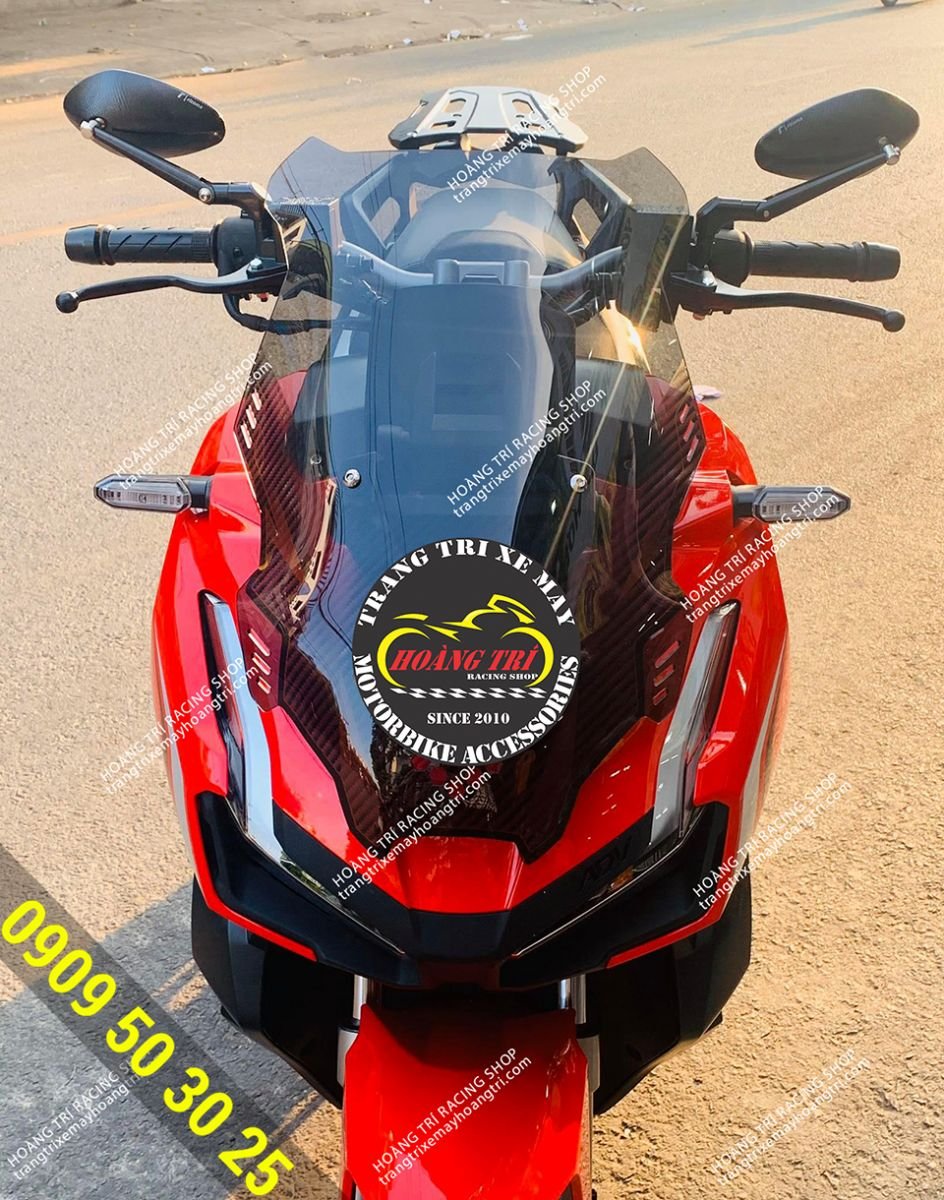 Safe rear view at night with anti-glare function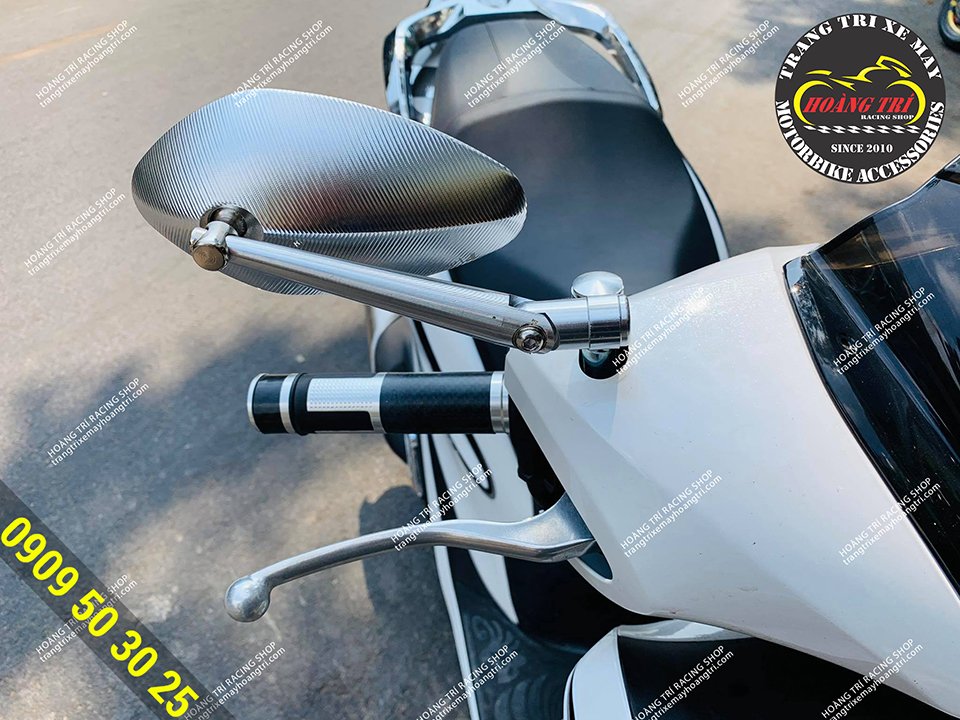 Large scalloped glass has been installed for SH 2020 (Right)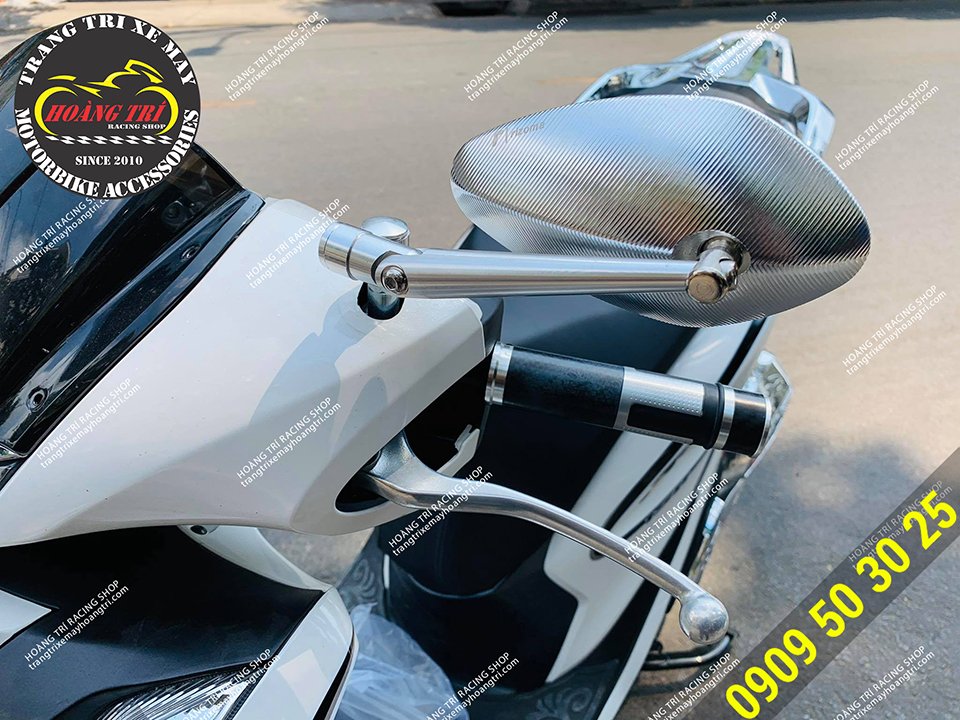 Large scalloped glass has been installed for SH 2020 (Left)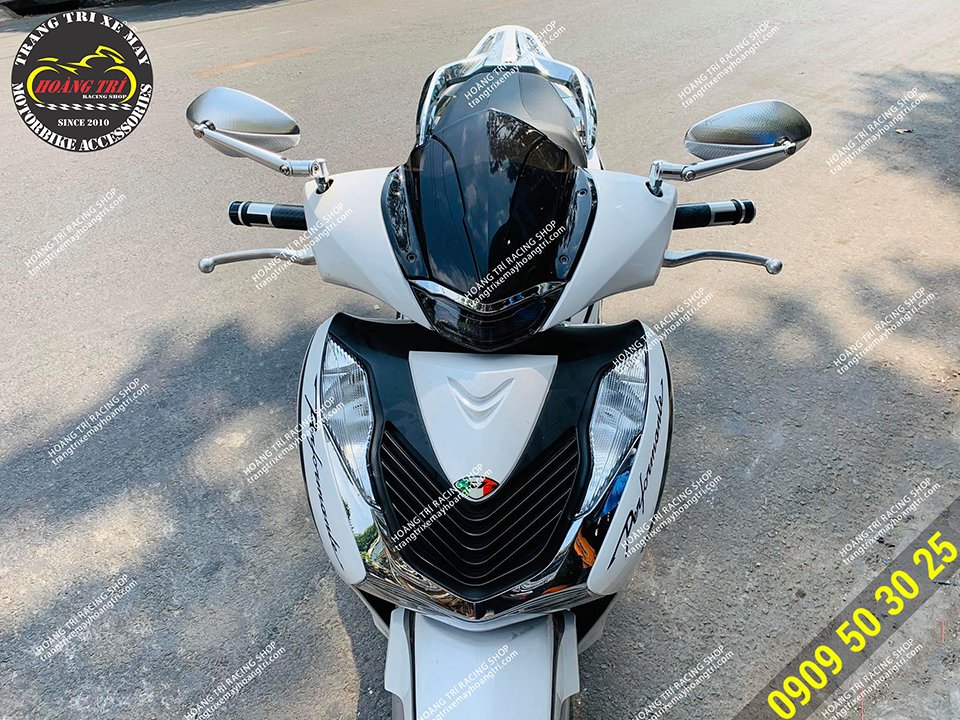 White is the choice of car owners SH 2020