SH 2020 high-end scooter line is expected by many car players. Following the previously introduced carbon paint toy set. Hoang Tri Racing Shop launches chrome-plated SH 2020 car decoration accessories to help car players have more options for their pet car to be more unique and beautiful. Experience the full set of chrome SH 2020 car toys at Hoang Tri today!
You can see more:  Chrome-plated SH 2020 car decoration accessories
Hoang Tri Racing Shop where you can find many and complete SH 2020 car decoration accessories. In addition to high-end accessories such as Ohlins and H2C forks, the shop also offers cheap motorcycle decoration accessories such as chrome SH 2020 car toys. Your car's appearance will become more glossy, luxurious and sparkling. Install the cover to fit the toy on the car that looks like zin. Experience the sophistication found only in metal with an outstanding shine. Product is light, easy to transport yes - save on shipping costs when buying remotely. In addition, you can easily install it yourself without knowing about techniques or modern equipment.
Large rear footrest SH 2020 plated with corm:  The product is covered on the footrest position for the back seat. Embellish this position to become more shiny and prominent. Create a distinctly impressive highlight for your pet car. You can also choose SH 2020 chrome-plated small rear footrest for your pet when installing other chrome-plated accessories. Quick and easy installation, you can order and install it yourself. The product is plated quite firmly and does not fade over time. 
You can come to Hoang Tri Shop to experience and immediately own a full set  of chrome-plated Sh 2020 toys  to help your pet be more beautiful and sparkly. Come to one of the two branches to experience the product in hand or if you are far away, you can order online, we support nationwide shipping along with COD service (pay after receiving the goods). ) is completely convenient.
Address 1: 158 -160 Han Hai Nguyen, Ward 8, District 11, HCMC
Address 2: 586 Pham The Hien, Ward 4, District 8, HCMC
Phone:  0909 4747 13 - 0909 5030 25
Note:  Patterns and textures may change over time because the manufacturer changes the model. Customers ordering online, please understand this unexpected change in model. Thanks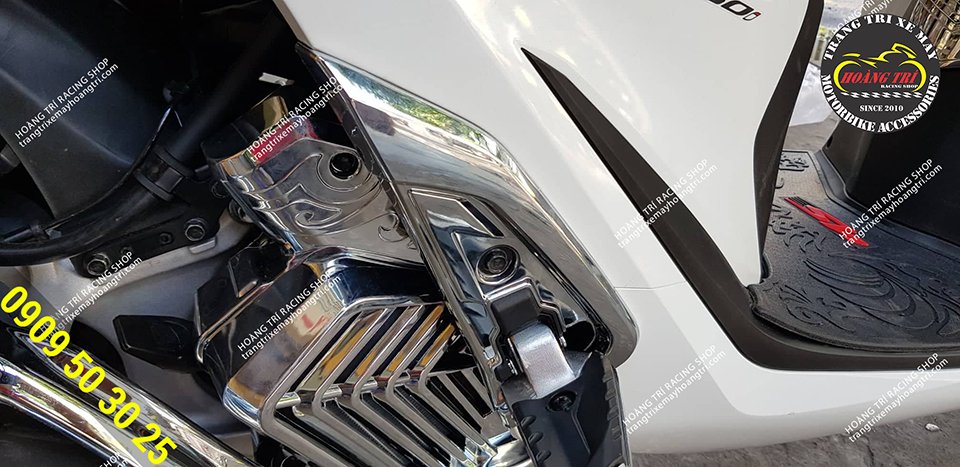 Large rear footpegs have been fitted to the white SH 2020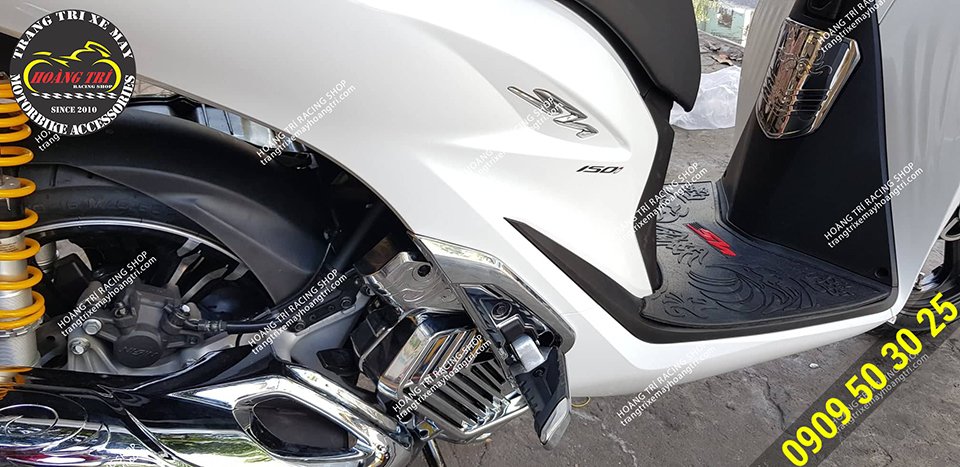 The product is larger, more prominent than the small chrome-plated footrest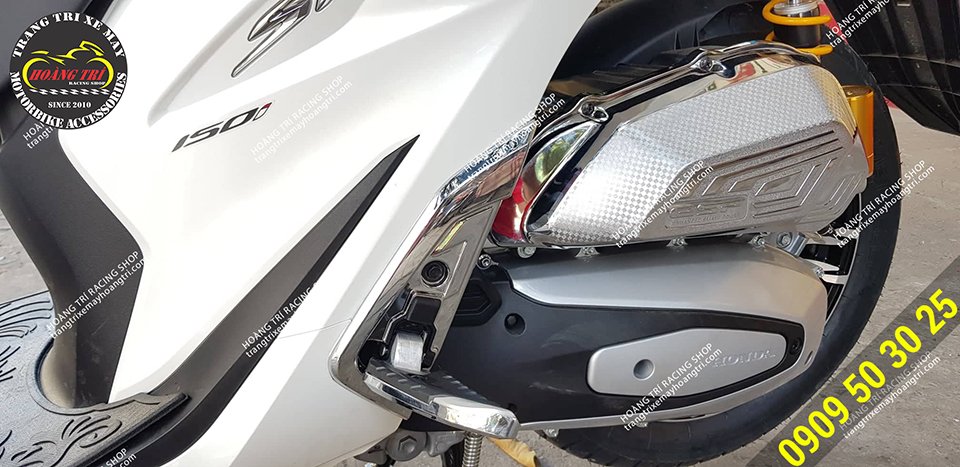 Usually equipped with chrome SH 2020 exhaust muffler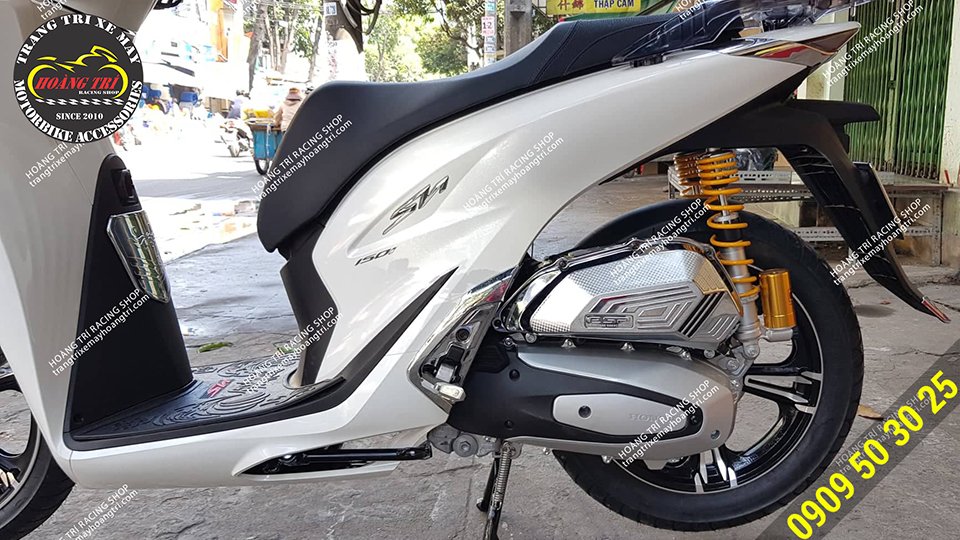 Panorama on the left with some other SH 2020 car decoration accessories