Piaggio Vespa is a car that is loved by car enthusiasts because of its beautiful and sophisticated design, suitable for both men and women. Due to the rather typical design, motorcycle toys for Vespa are rare and scarce. To make more Vespa toys at Hoang Tri Racing Shop. We have just imported a high-quality product that has never appeared in the shop, which is the standard CNC monolithic aluminum wheel for Vespa GTS and the lightness for the two brothers Vespa Primavera and Vespa Sprint. We invite you to experience the vespa monolithic aluminum wheels right below!
You may like: Emax windshield
This set of wheels is made of CNC monolithic die-cast aluminum. It is processed by modern cutting machines with exacting standards in every detail. In addition, the black and white color makes it possible to attach to almost all Vespa colors without hesitation. Aluminum has a melting point of 660 degrees Celsius. Therefore, it can withstand all harsh weather conditions as well as the frictional heat of the wheel transmitted to the wheel. Aluminum is a fairly light metal but extremely strong because of the protective oxide layer outside, so it is the most durable anti-corrosion product currently used in the manufacture of motorcycle toys.
With the durability and anti-corrosion of aluminum, the Vespa monolithic CNC aluminum wheel is a "solid and durable" choice for you. Above all, if you own a 150cc GTS or 300cc GTS, you can buy it and install it yourself. Because the product is standard zin for the above 2 models! If you own 2 lines of Vespa Sprint, Vespa Primavera should consider before buying and self-installing for your pet because the product needs to be modified to be more suitable for Vespa Sprint, Vespa Primavera . In addition, when installed at the shop with 2 models of Vespa Sprint, Vespa PrimaveraAdditional costs will be incurred because additional accessories will be used to install these 2 models. Please contact 1 of 2 branches for cost advice and refer to before buying.
Address 1: 158 -160 Han Hai Nguyen, Ward 8, District 11, HCMC
Address 2: 586 Pham The Hien, Ward 4, District 8, HCMC
Phone: 0909 4747 13 - 0909 5030 25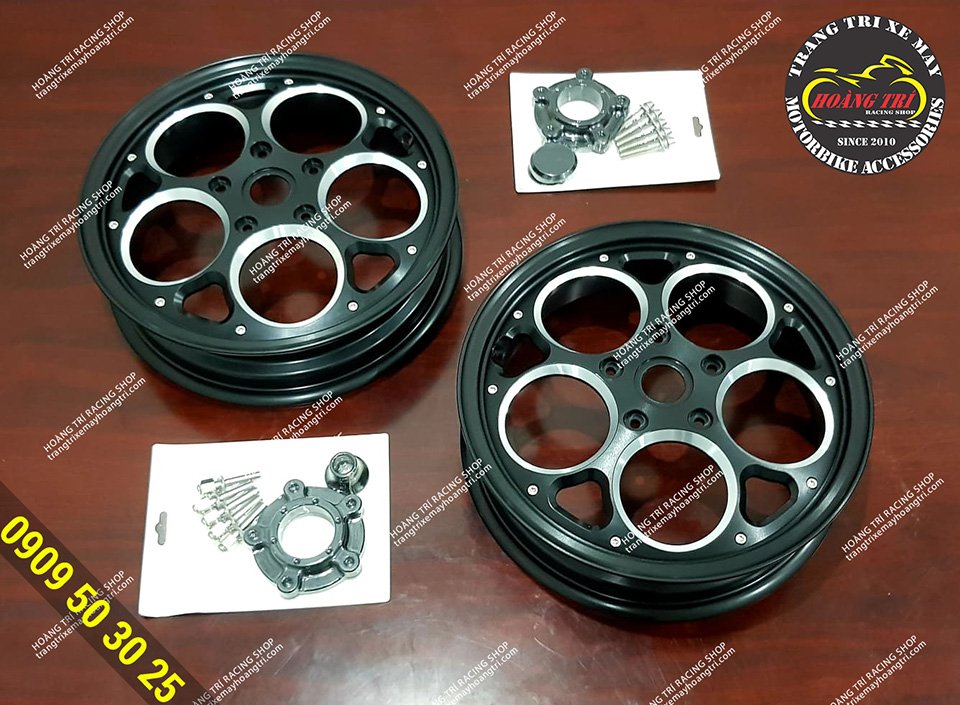 Close-up details of CNC monolithic aluminum wheels for Vespa GTS, Primavera, Sprint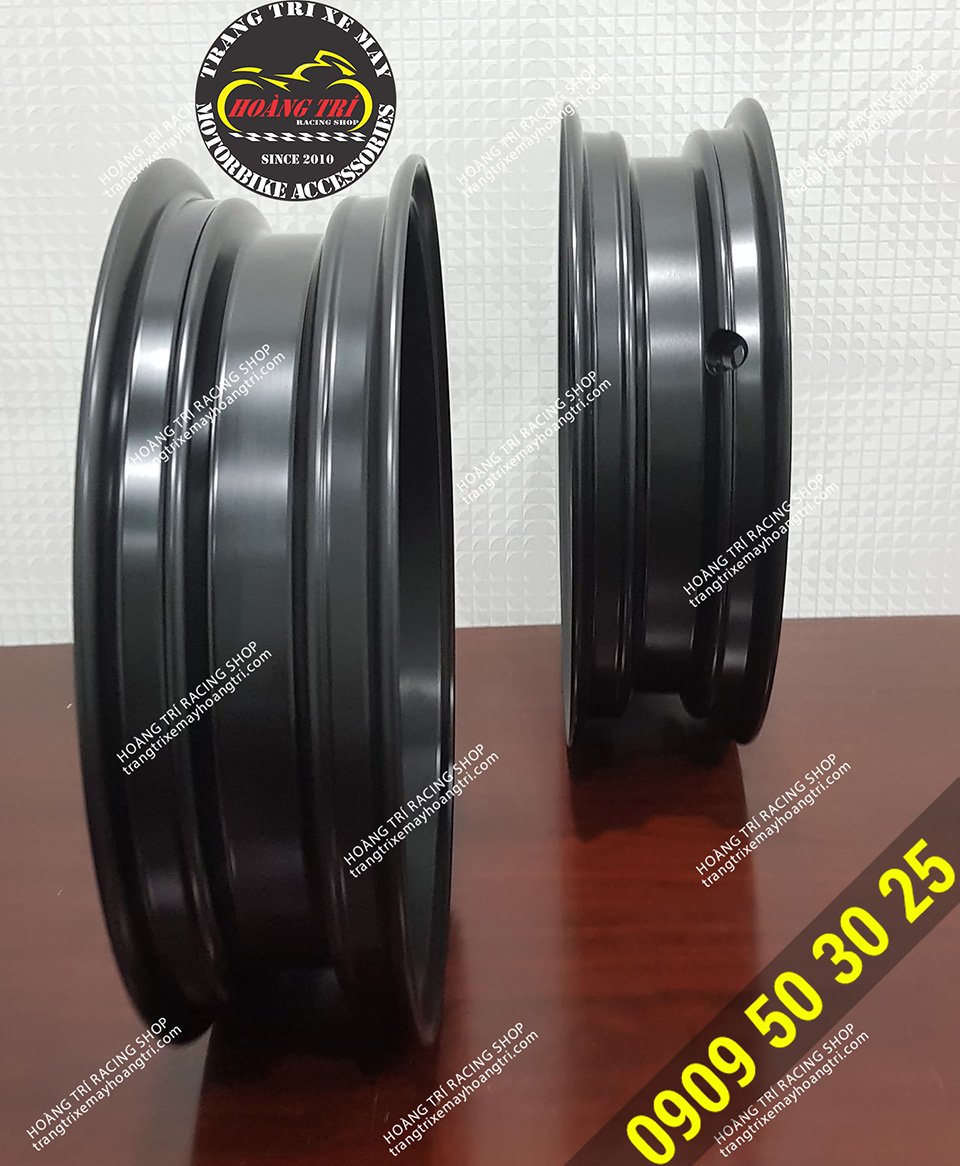 Products with a large size fitted to the standard zin for Vespa GTS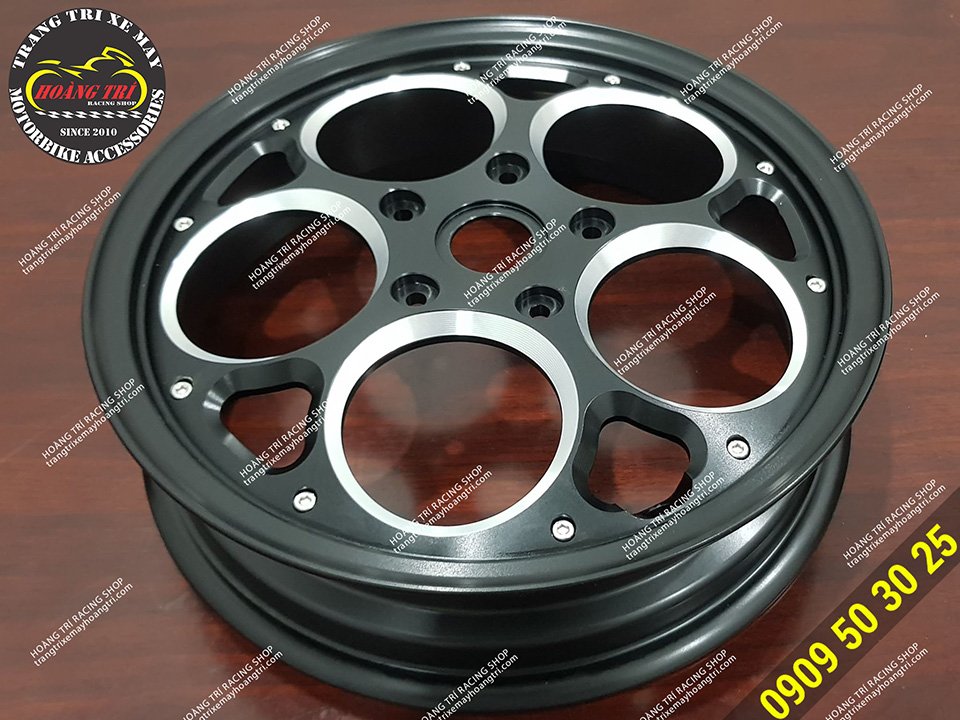 Black and white design matches all Vespa colors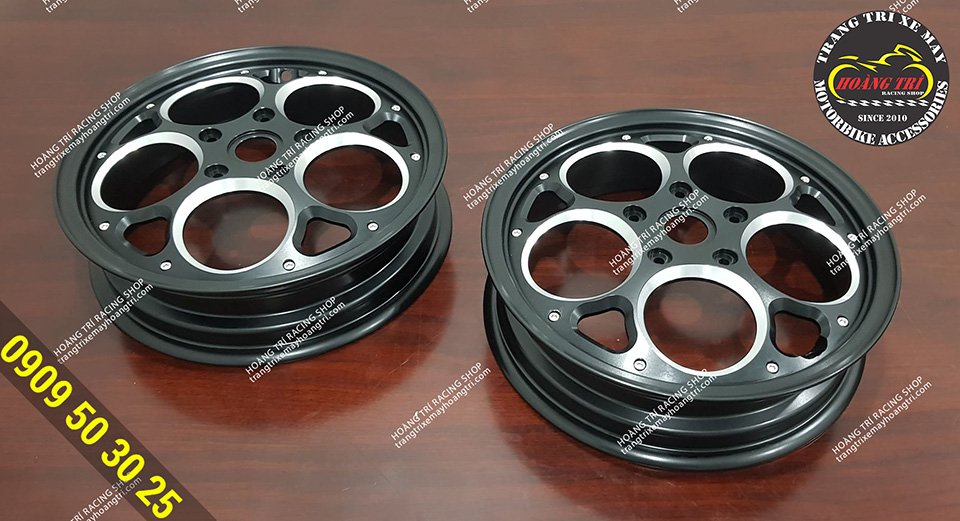 The wheels are very sturdy and durable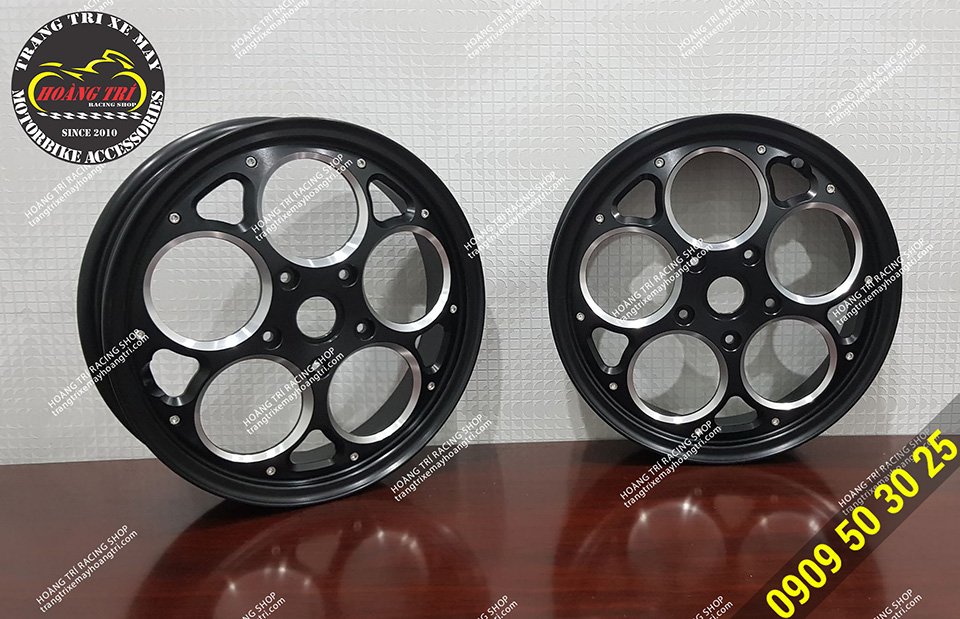 Aluminum material ensures safety on all roads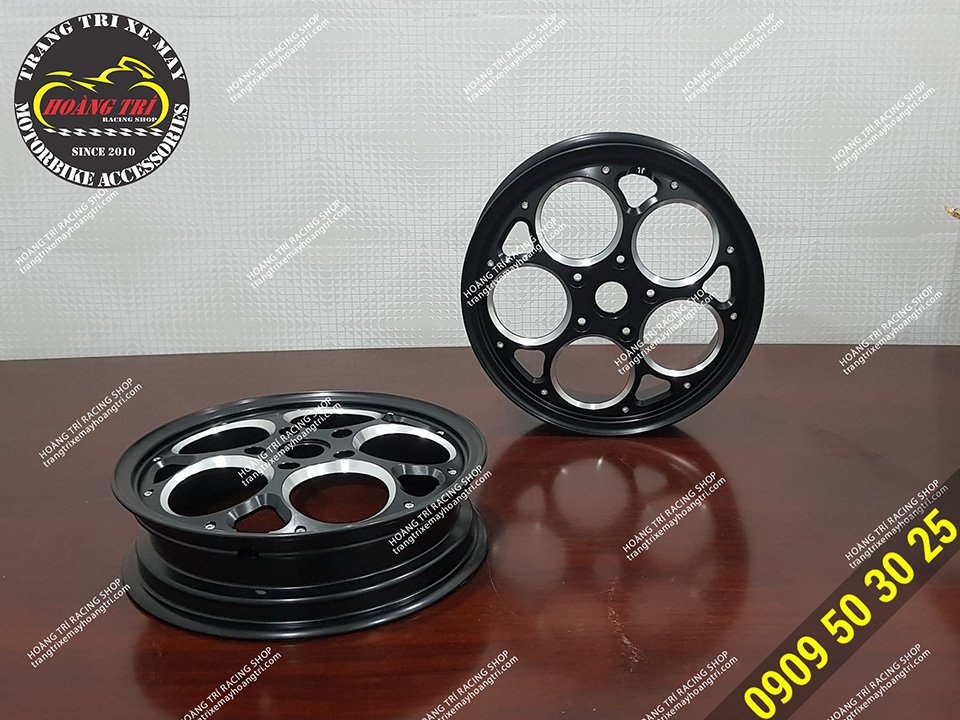 Come to Hoang Tri Racing Shop today to buy this classy pair of wheels for your pet