Why is there an extra baga product after SRV with ADV 150? Of course, this product will be different from the previous product that was introduced. Baga after SRV painted carbon attached ADV 150 with a beautiful 3D carbon painted surface instead of electrostatic black paint. Please take a look at the product that you will surely love at first sight.
SRV extended rear baga with carbon paint is completely similar to the previous black painted SRV extended rear baga product. Fully zin mounted for ADV 150 series and can be equipped with genuine givi rear trunk products. However, with the 3D carbon painted surface, it enhances the aesthetics of your car when attaching this product. You can see more Baga  products  after extending the SRV for ADV 150 to easily compare the materials and sophistication that the product brings. At an inexpensive, reasonable cost, it is easy to install for ADV 150. Durability, certainty and no vibration when installing the box. Why not get in your car right away?
Choose which genuine givi box is suitable for SRV baga:
Genuine givi boxes  at Hoang Tri Racing Shop have many types with different capacities. Depending on your needs, you can choose one of the models available at Hoang Tri Racing Shop. SRV baga products  can fit all  genuine givi boxes,  so you just have to choose the right one for your needs.
Many customers choose the givi series  B32N-ADV  with many significant improvements. The kit includes: a hook net on the givi box lid, a genuine givi box with a capacity of 32 liters (with 2 chin arms available to attach the net hook), a soft cushion for the person sitting in the back. How about you? Which barrel model will you choose? All are available at  Hoang Tri Racing Shop - providing and distributing genuine Givi products. Come and experience the service today!
Address 1: 158 -160 Han Hai Nguyen, Ward 8, District 11, HCMC
Address 2: 586 Pham The Hien, Ward 4, District 8, HCMC
Phone:  0909 4747 13 - 0909 5030 25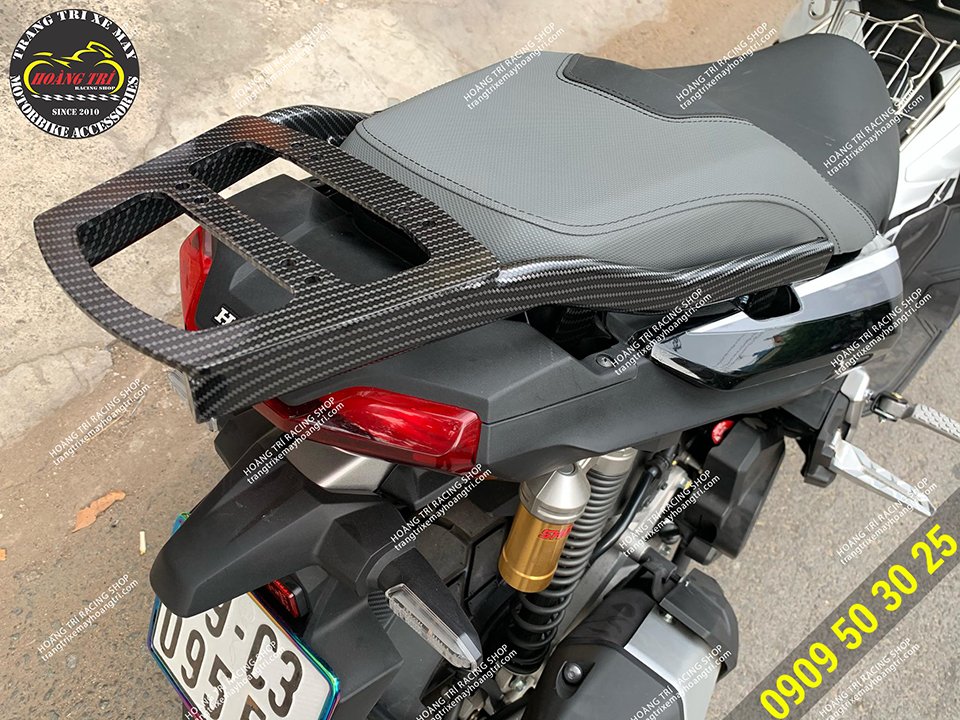 SRV rear bag with carbon paint for ADV 150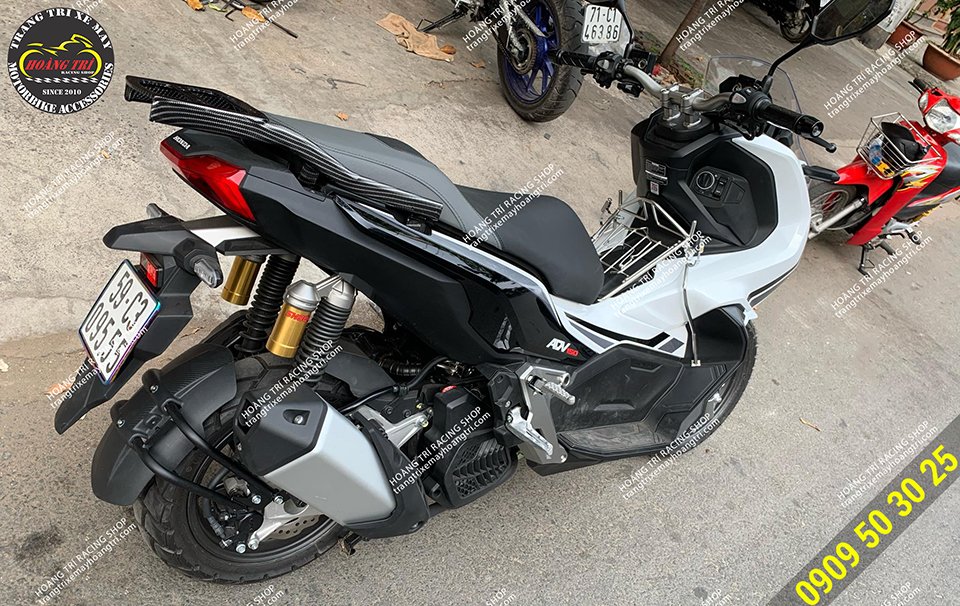 Feel the finesse and beautiful carbon textures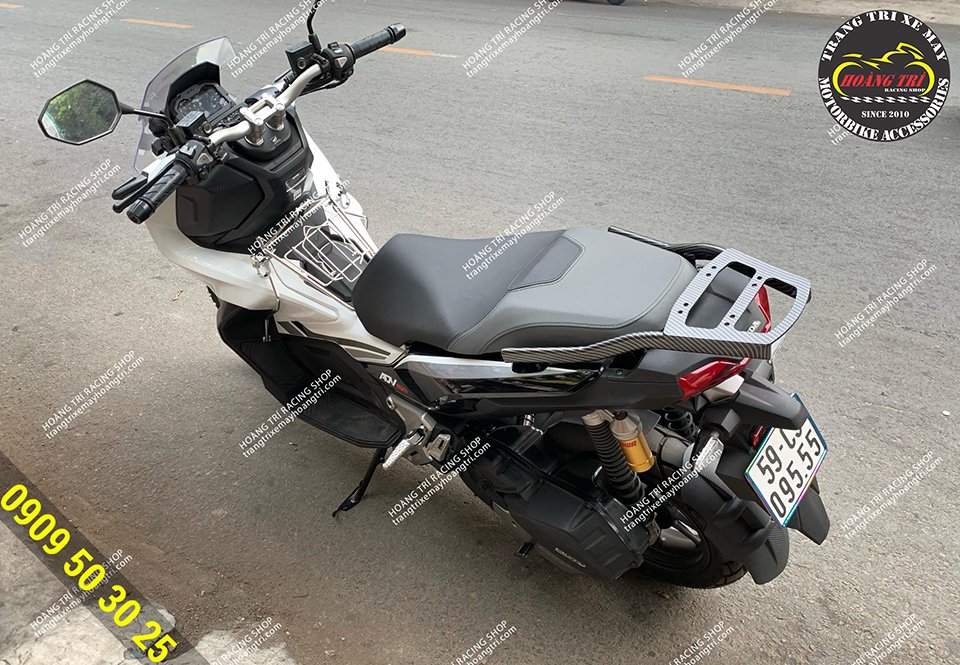 Feel the difference between 2 baga products after SRV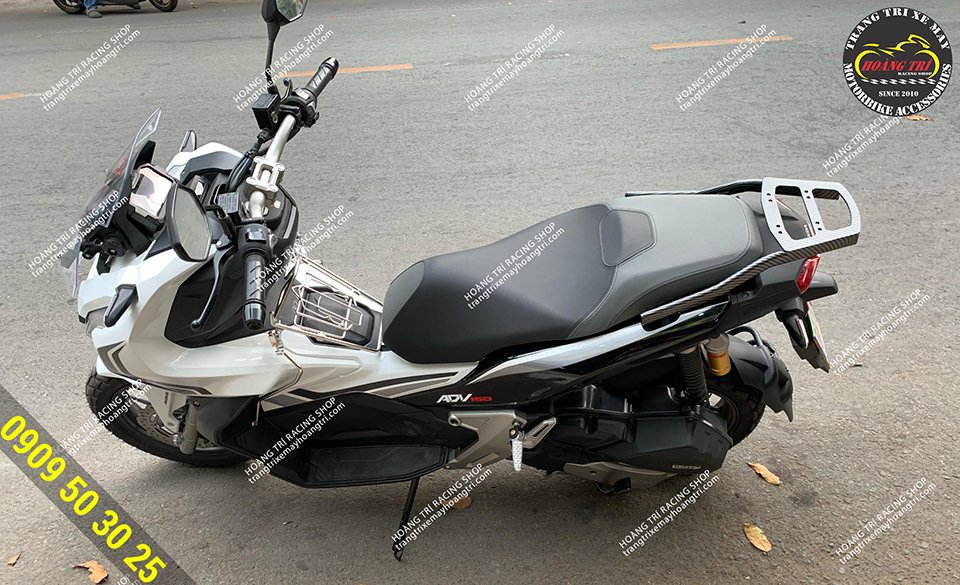 The product is more beautiful than the black product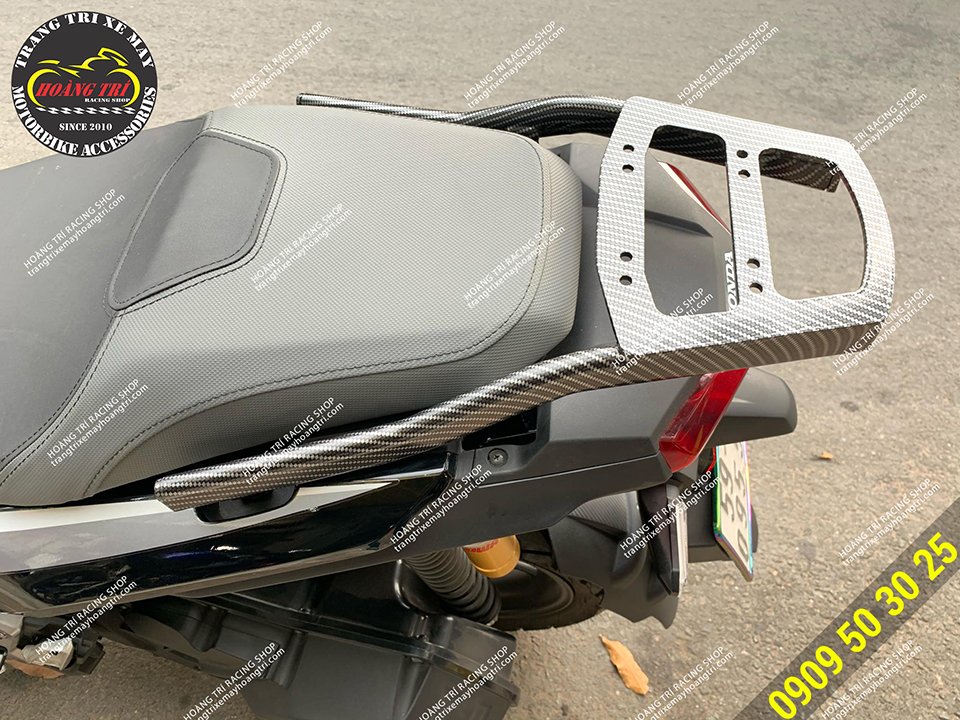 Genuine givi box can be installed on the back
Add another pet car with a baga after the SRV on the car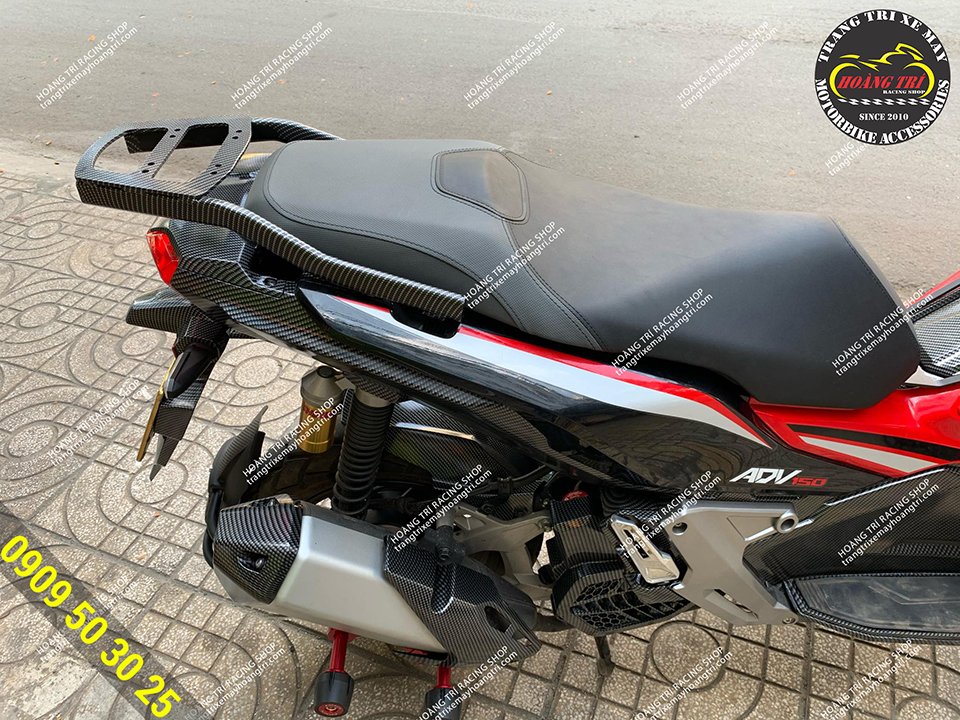 The car is painted with carbon black plastic on the car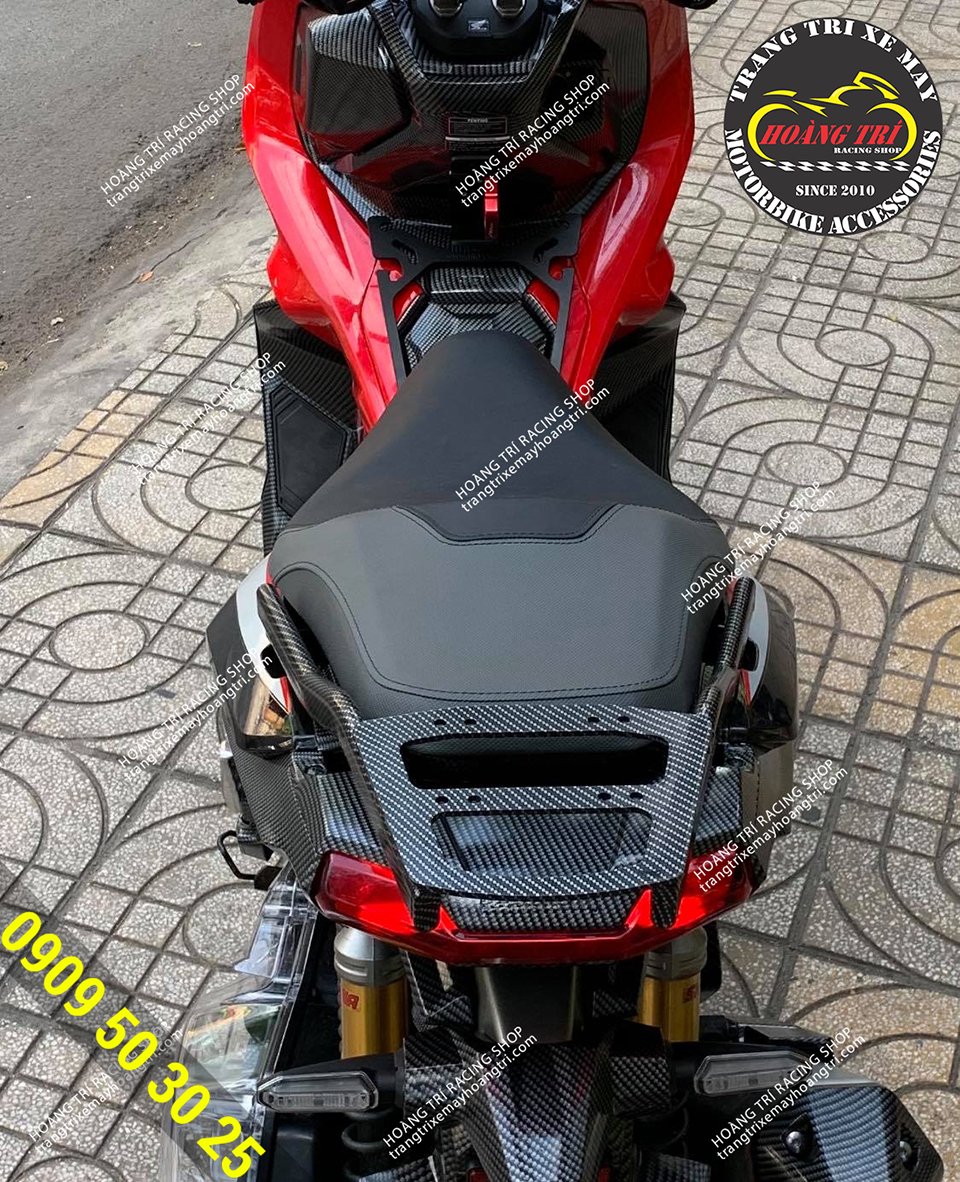 The color is more in harmony with the carbon black plastic frame