Hoang Tri Racing Shop has just landed a stainless steel license plate model with a brand new logo to replace the old model. Of course, for this version, you can completely attach it to your car by yourself and it is very suitable for customers who are far away and want to own a logo number plate. immediately equip your pet. Quick installation, standard installation and zin installation. Experience and equip right on your pet car!
Don't forget to add: Motorcycle rearview mirror
For the mound number plate model with the old logo, customers who are far away cannot buy and install this accessory by themselves and must go to a shop to install this accessory. Therefore, the stainless steel number plate with the logo appears this time to make it more convenient for customers to order immediately and install it for their pet. Next, customers do not need to wait for more time to perfect the old version of the stainless steel mound number plate. Just remove the license plate and attach it to the stainless steel license plate frame with the logo on and the installation is completed. 
There are many models for customers to choose from and can be attached to many different models of vehicles using number plates in Vietnam. Although there are many models, but customers equipped with stainless steel number plates with logos most choose the model with the Vietnamese national flag and each time they install the stainless steel number plate with the logo, they create an indescribable feeling with the national pride of their customers. me.
Customers who want to see more models, please update more at the website as well as the sales channels at Hoang Tri Racing Shop. We always update new information on these channels. Which model do you like, choose it right away or leave a phone number, the staff will contact you for more detailed advice. Or customers who want to experience the real thing, please go to one of the 2 branches of Hoang Tri Racing Shop:
Address 1: 158 -160 Han Hai Nguyen, Ward 8, District 11, HCMC
Address 2: 586 Pham The Hien, Ward 4, District 8, HCMC
Phone:  0909 4747 13 - 0909 5030 25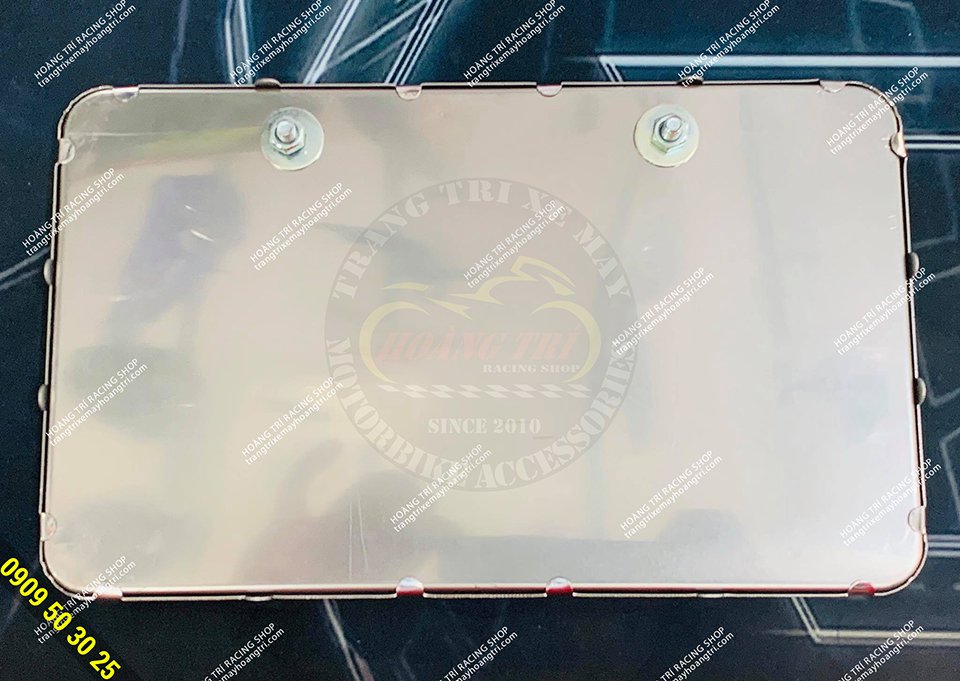 The back of the stainless steel number plate has Logo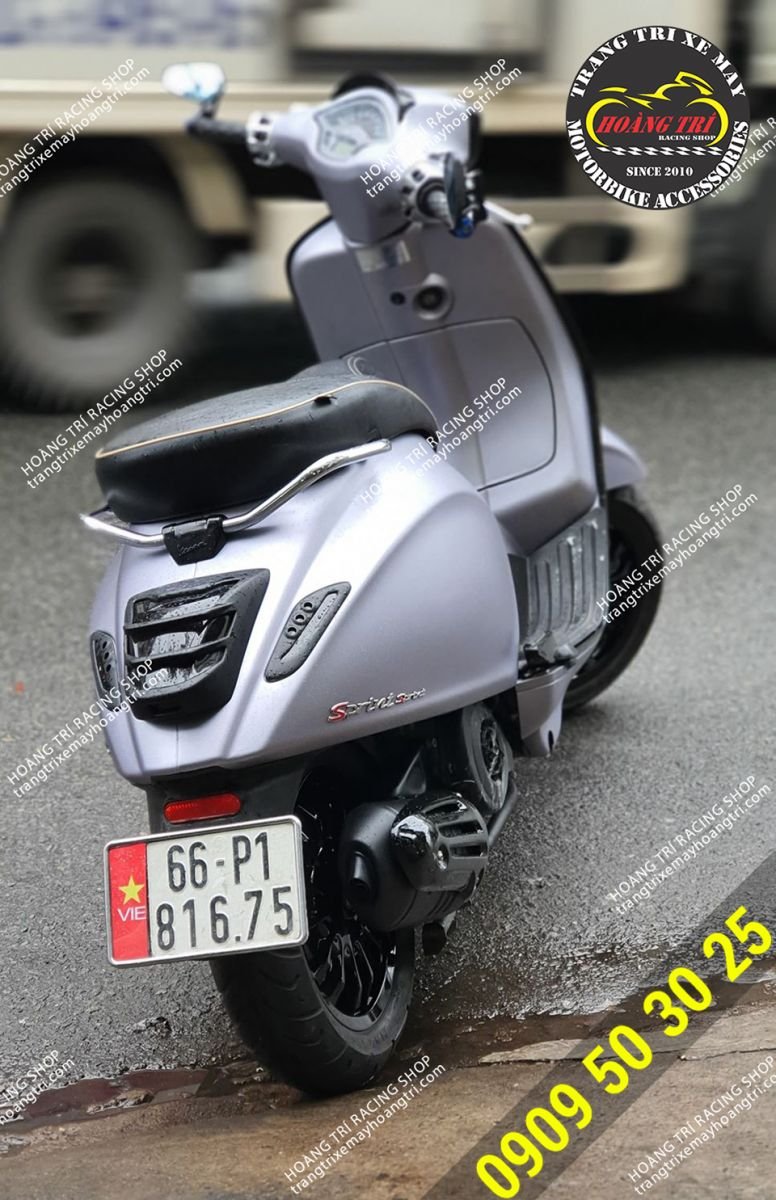 Stainless steel license plate frame with Logo mounted on Vespa Sprint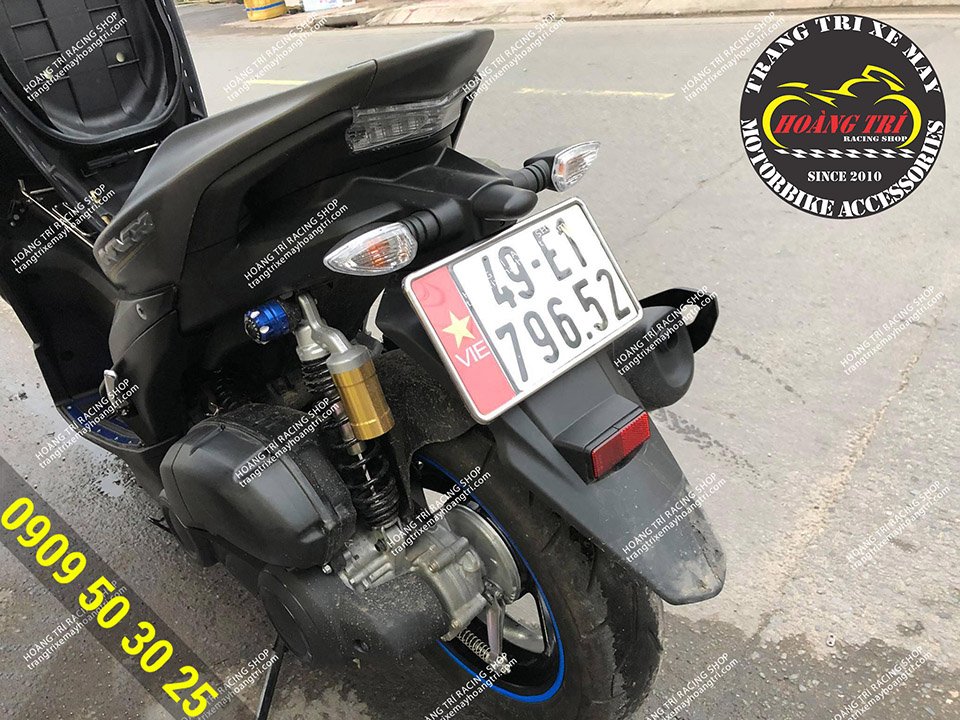 Close-up of stainless steel number plates with Logon with Vietnam's national flag