Stickers to change color of cars Sh
Changing the color of the car brings newness as well as a change in feng shui that will help car owners make a lot of money and not only that, the color will also bring a new experience for car owners to fight boredom after a long time. long time use. Choose color change decal for SH at Hoang Tri Shop today! Warranty up to 24 months peeling due to technical errors, quickly come to the shop!
See more: motorbike painting service
The process of applying decal to change paint color:
- Invite customers to visit 1 of 2 branches of Hoang Tri Racing Shop (should wash the car before taking it to the shop)
- Select the color on the Catalog with the corresponding color code, choose the material of the decal
- Fix the color and the store will arrange a time to come to pick up the car or you can wait at Hoang Tri Shop to consult the motorcycle decoration  accessories.  
- Check the car after completing the decal to change the color of the car (Please visit the shop 3-5 days to check the decal again)
What decal should be applied to SH cars?
The choice of decal material depends on many different factors: cost, like rough material, like glossy color, like luminous color,... There are many materials to suit different needs and requirements. Depending on the material, the price of finishing decals changes color. In short, there are a few types of materials you can refer to first, such as:
- Universal decal stickers
- Stickers scratched aluminum decals
- Stickers Candy
- Paste the color scheme decal
In addition, your old pet can be pasted with a color-changing decal to help a newer, more sophisticated pet bring a new color to help you be more confident when walking around with your pet. 2-year warranty if peeling due to technical errors, so customers can rest assured to experience a long time. Come to one of the two branches of Hoang Tri Racing Shop for more advice:
Address 1: 158 -160 Han Hai Nguyen, Ward 8, District 11, HCMC
Address 2: 586 Pham The Hien, Ward 4, District 8, HCMC
Phone:  0909 4747 13 - 0909 5030 25
Video: Stickers to change the color of Sh . cars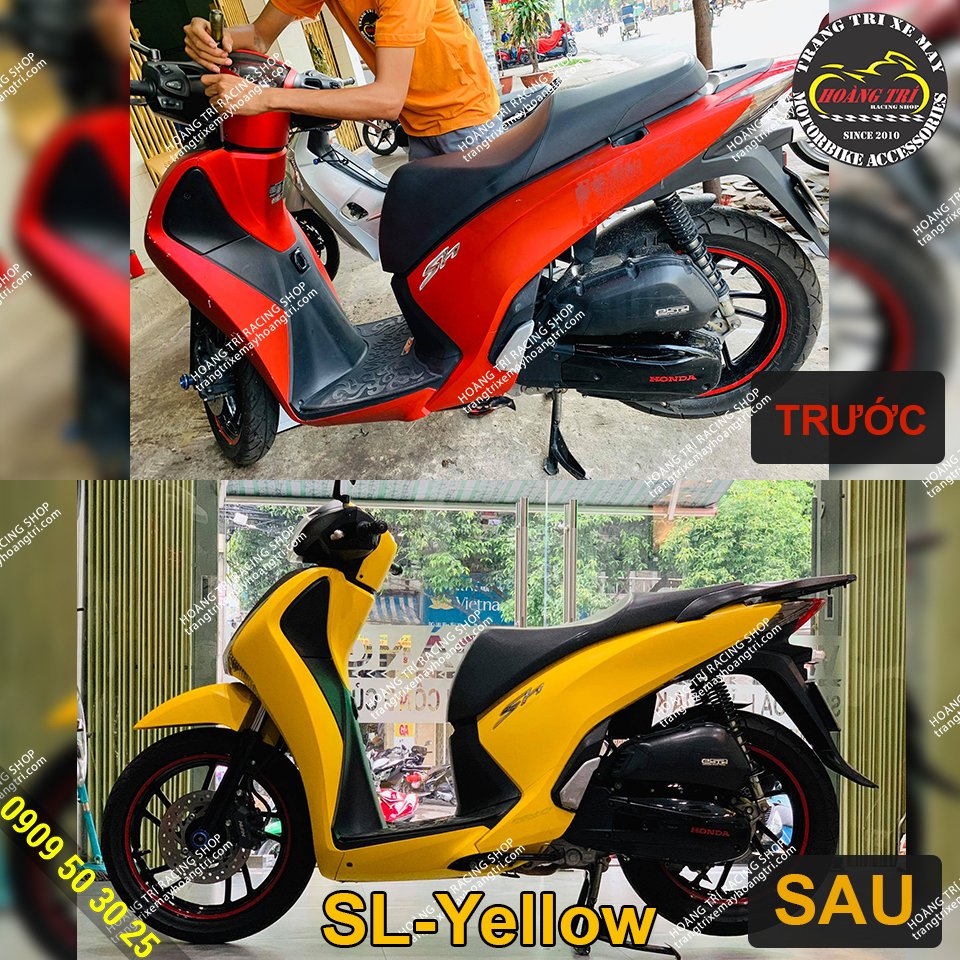 Pictures before and after applying decal to change color of SH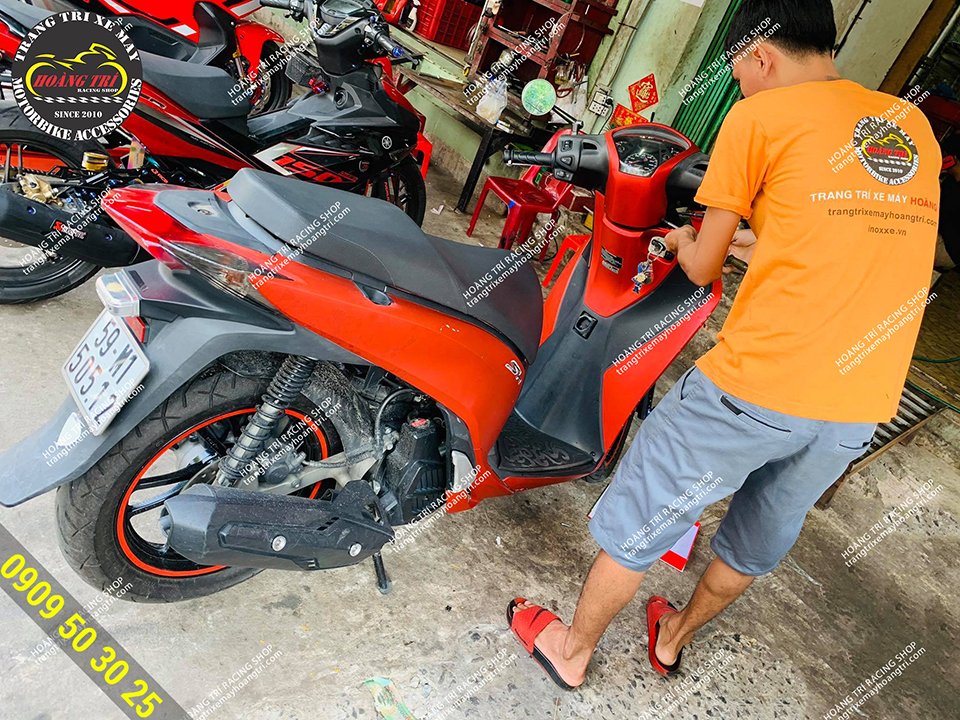 The original condition of the new SH just arrived at the shop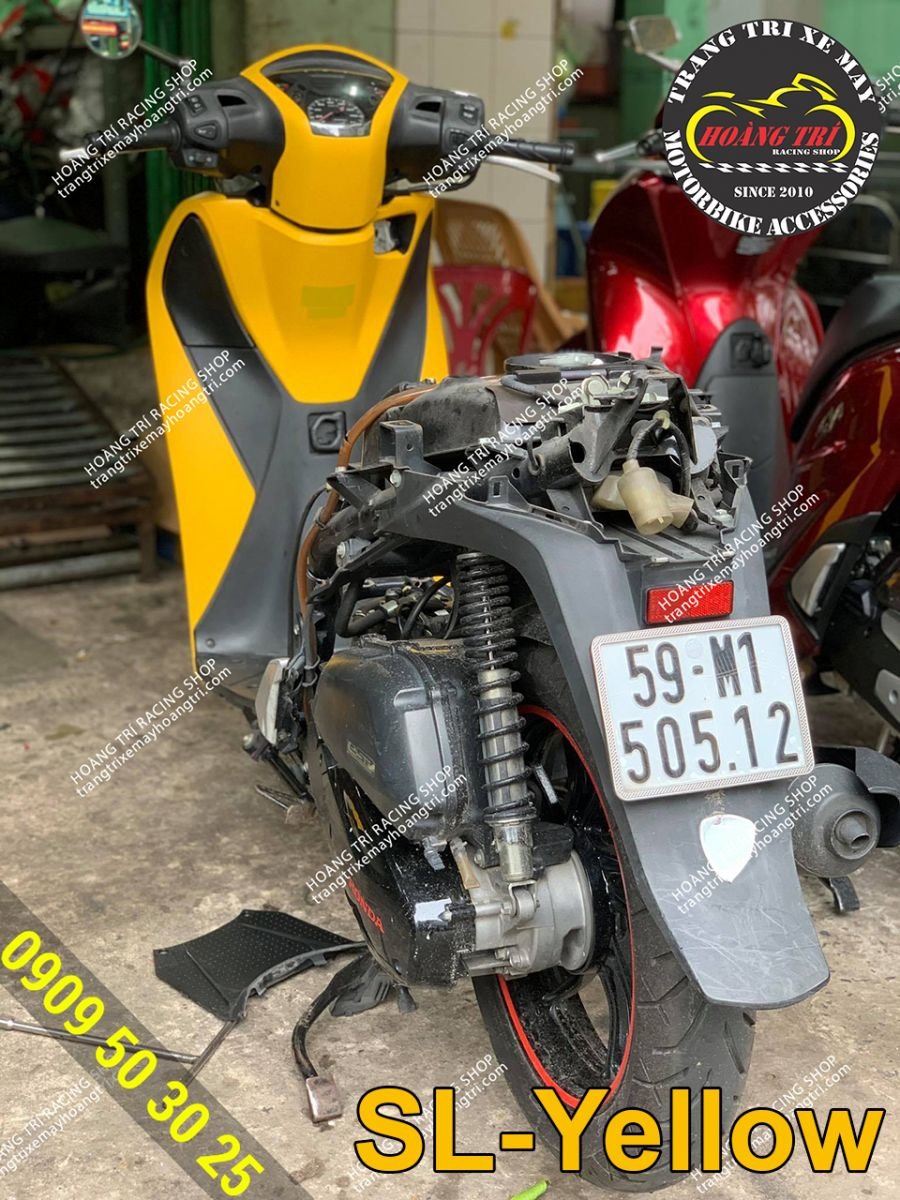 The front end has been glued, the staff is taking care of the tail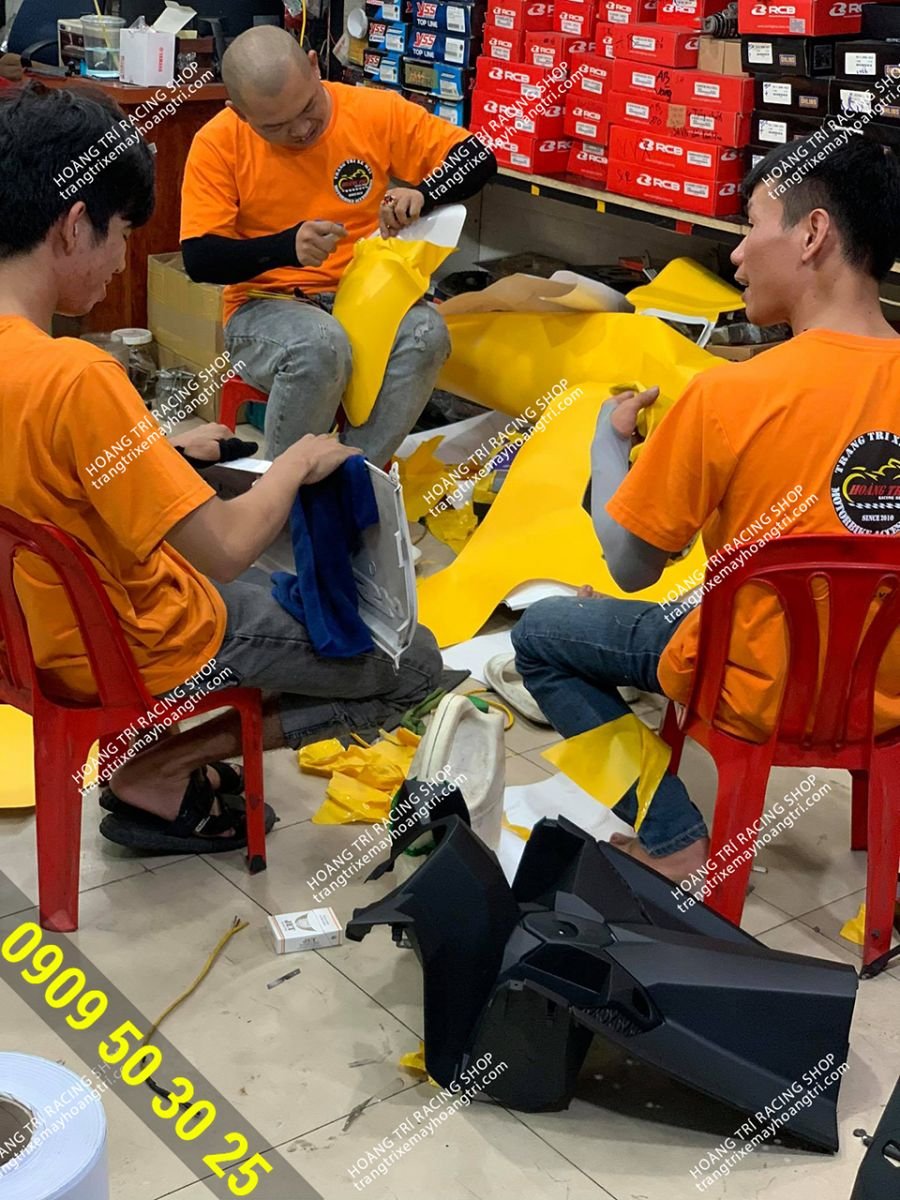 Many staff paste so customers don't have to wait long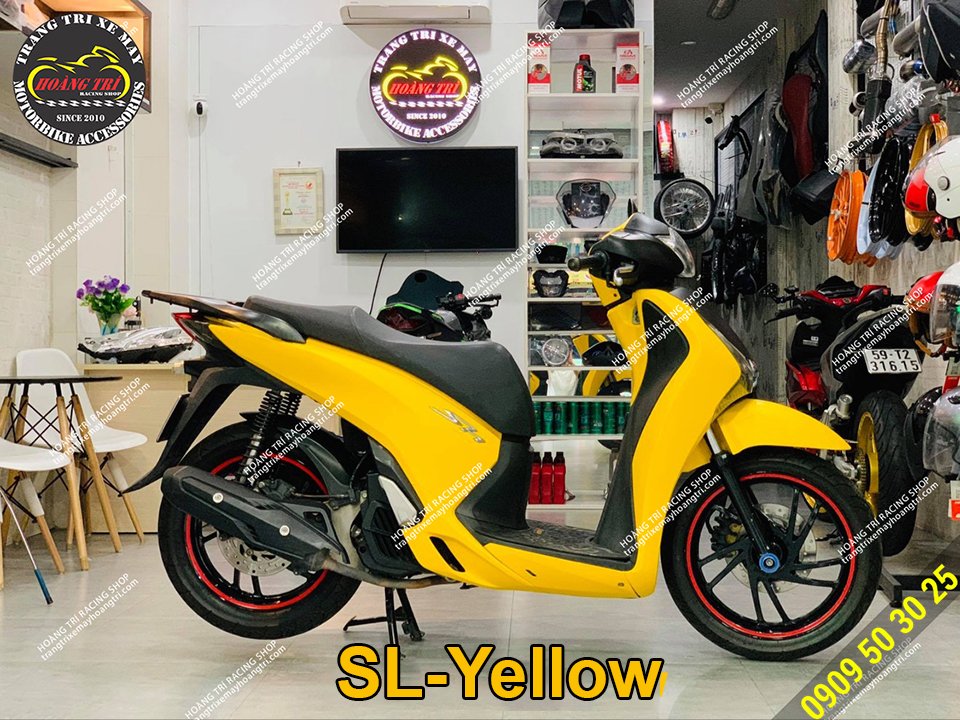 Remember to save the SL-Yellow code to find the color faster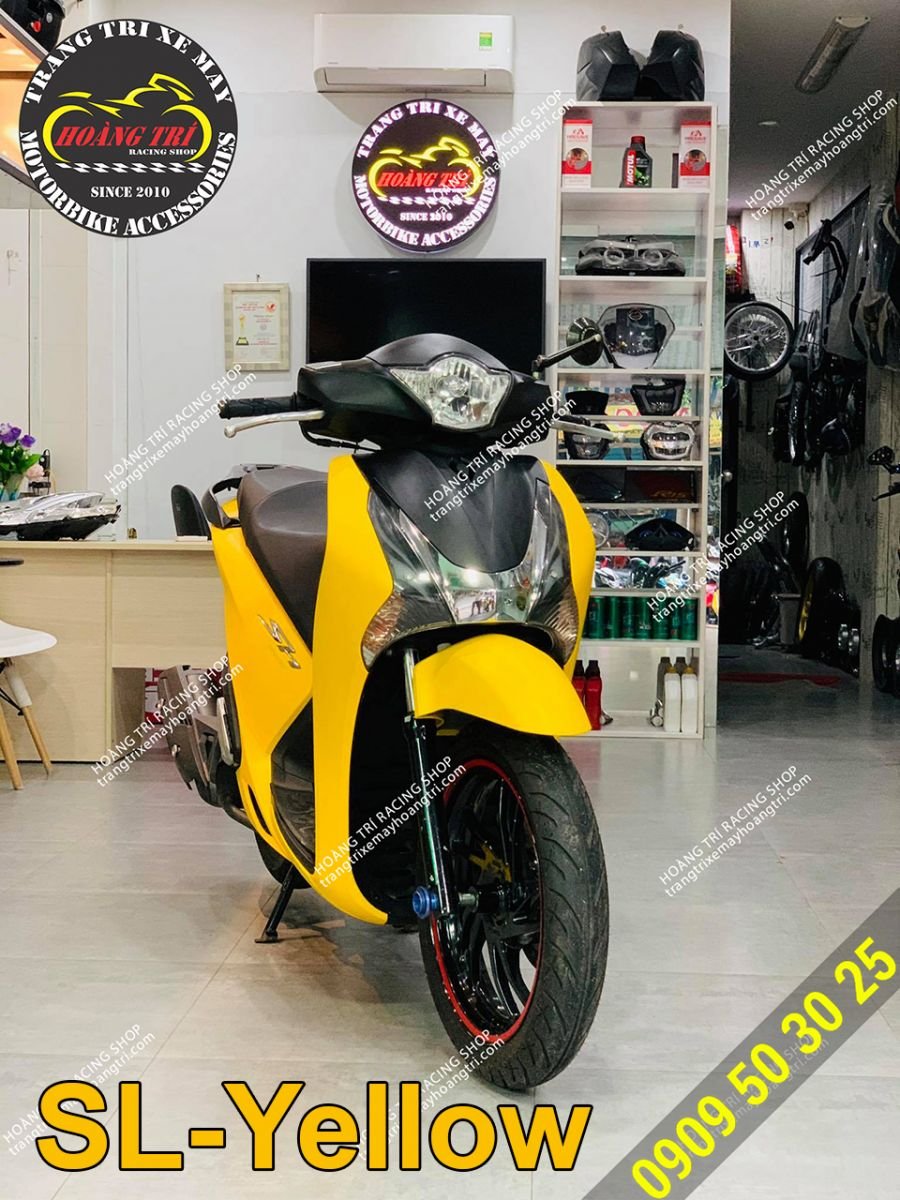 This car's yellow color has the code SL-Yellow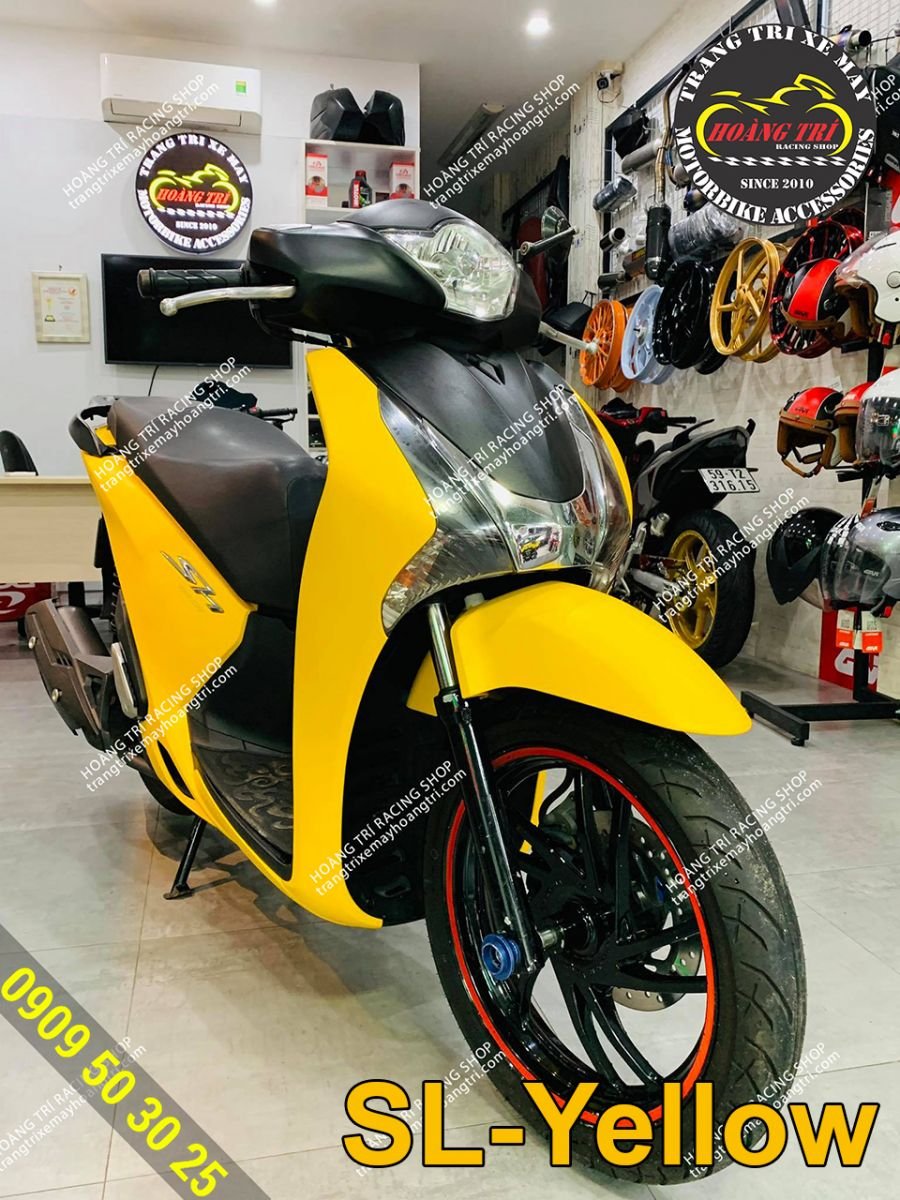 Combining 2 striking black gold tones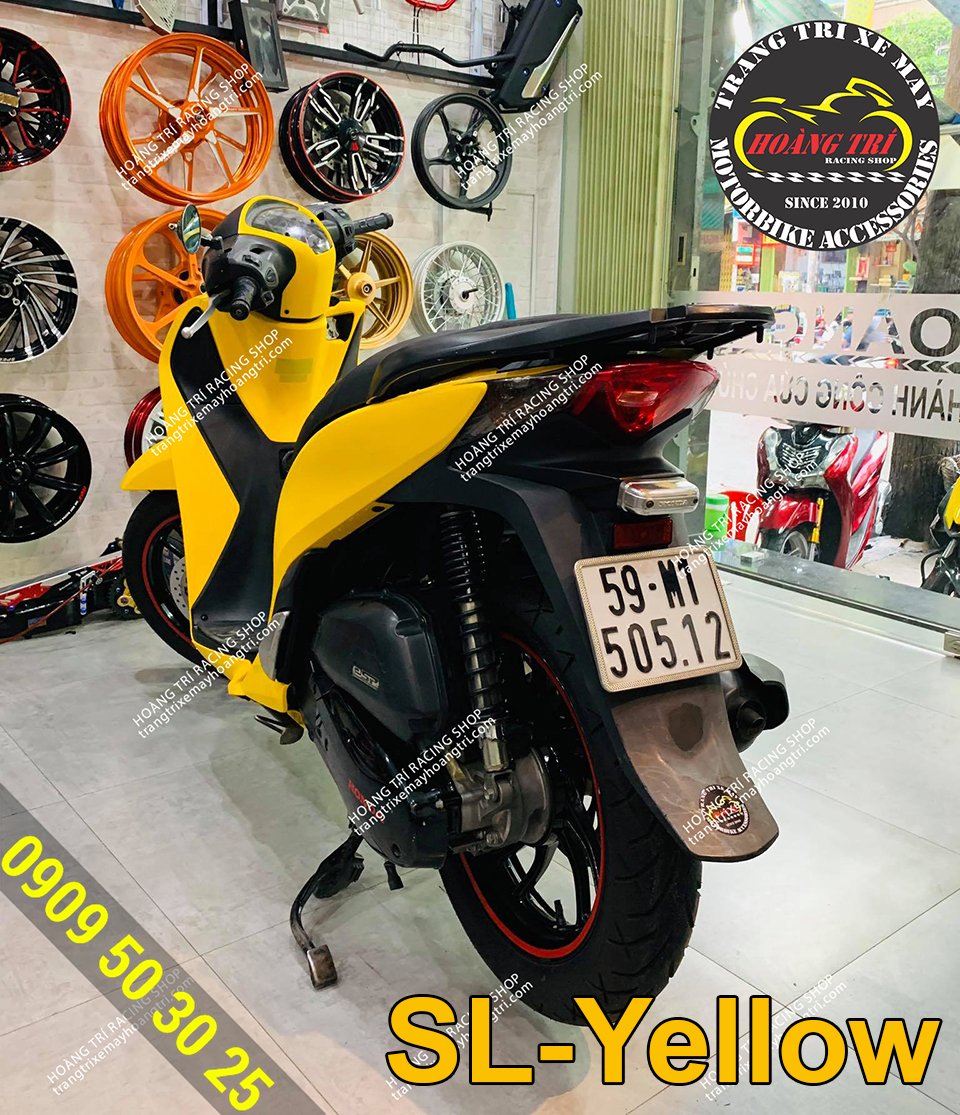 The scratches are now gone and replaced by a brand new decal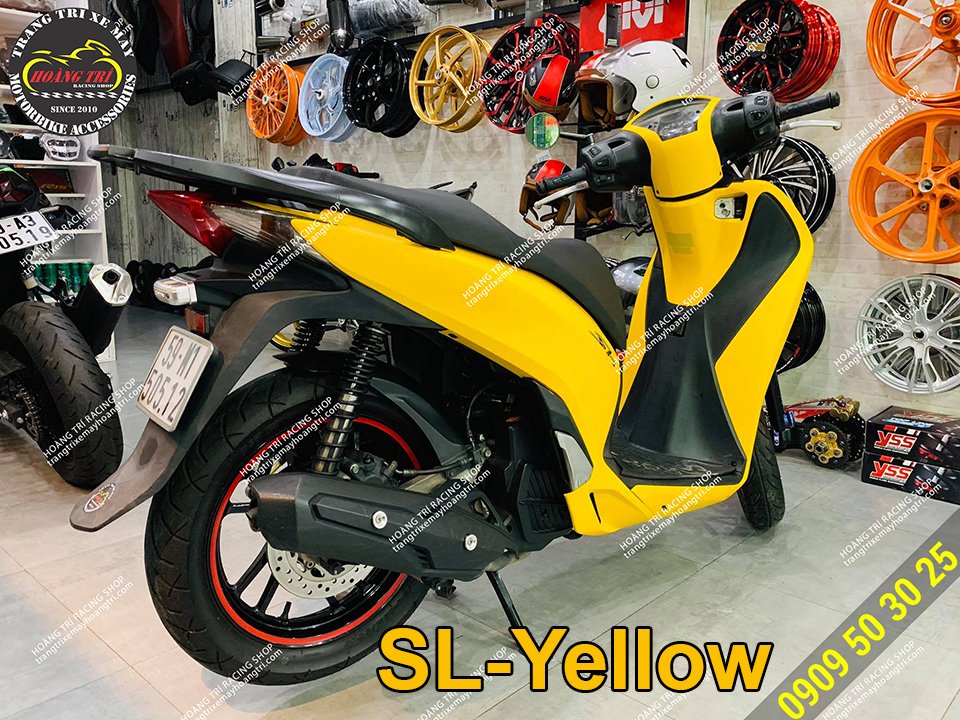 2 sides with smooth color like a new car just released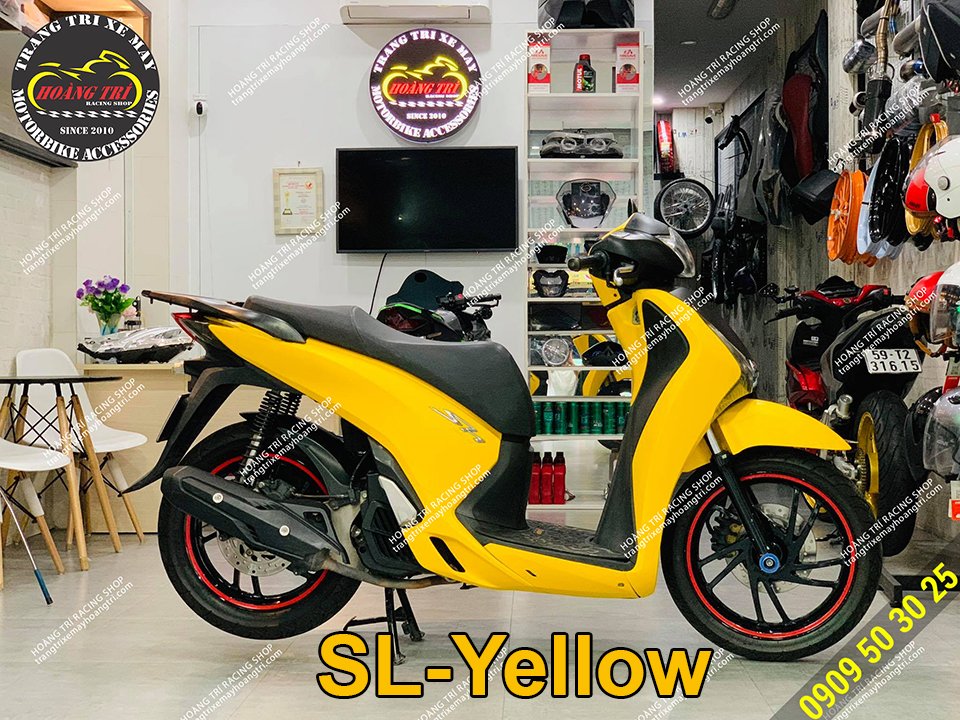 What color do you want to change for your pet?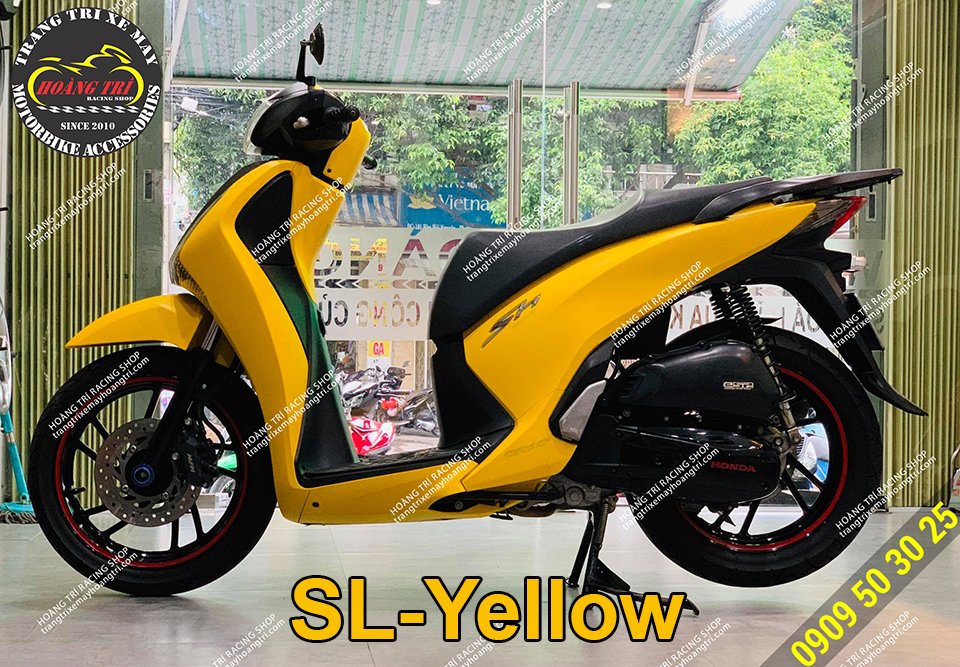 You can paste more textures, stripes to make your car more beautiful